The last generation has treated us to some sublime RPG titles, and the PS4 certainly led the way with a glut of games that have pushed the genre to the next level. Sony's release of the PS5 may mark the beginning of the end for the PS4, but this ironically makes it the perfect time to pick up the best titles from the last half-decade or so. The best PS4 RPGs have now patched their glitches, added DLCs and often packed everything into complete, definitive editions that can be enjoyed to the fullest.
Narrowing these down to a list of ten essentials hasn't been easy, but here goes. These are the absolute must-play RPGs on the PS4.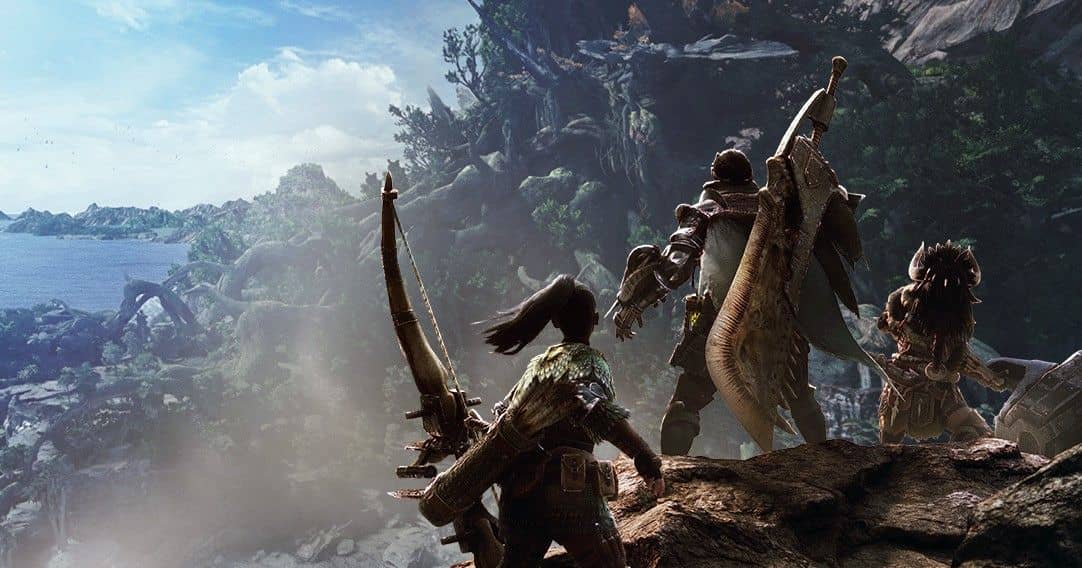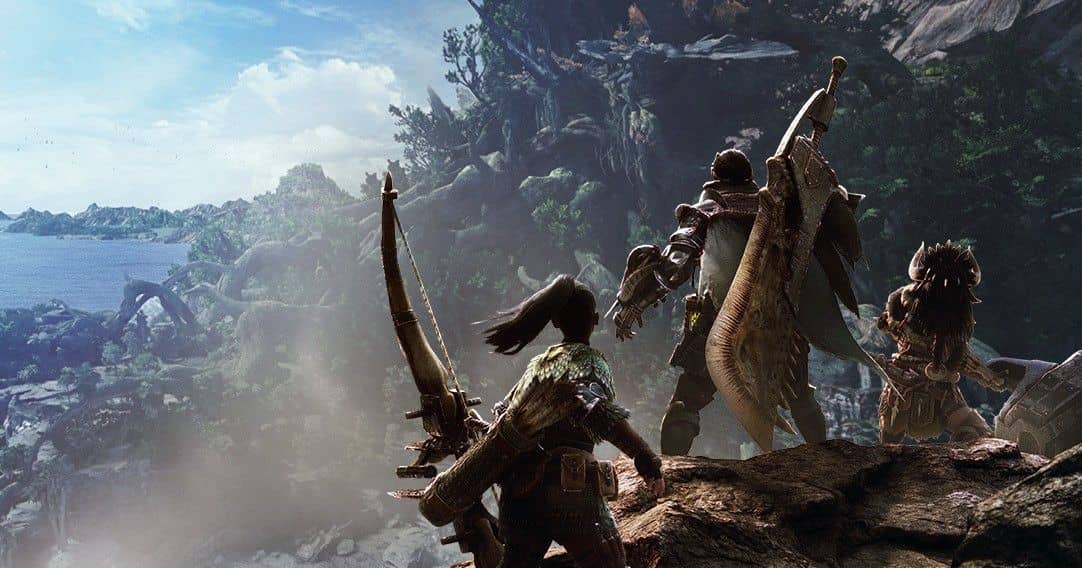 Monster Hunter World
The popular Monster Hunter series reached new heights with the release of Monster Hunter World, pleasing veteran players whilst also acting as a terrific entry point for newcomers.
There is freedom to test many different weapons and playstyles in order to find the one that suits you best in tackling the dangerous foes dotted around the map. Various traps, items and buffs mean strategy is just as important as skill, with the glut of different monster types keeping you on your toes for the duration of the adventure.
Monster Hunt World is fairly light on plot, focusing far more on the actual monster slaying than a deep narrative, but the immersive hunting more than makes up for this. The more recent Iceborne expansion pack also scored widespread critical acclaim, adding new enemies and an enormous snowy region to the already huge world.
It also has great potential for online multiplayer, capturing a vibe that will appeal to MMORPG fans. Anyone with an interest in open world exploration should give Monster Hunter World a whirl.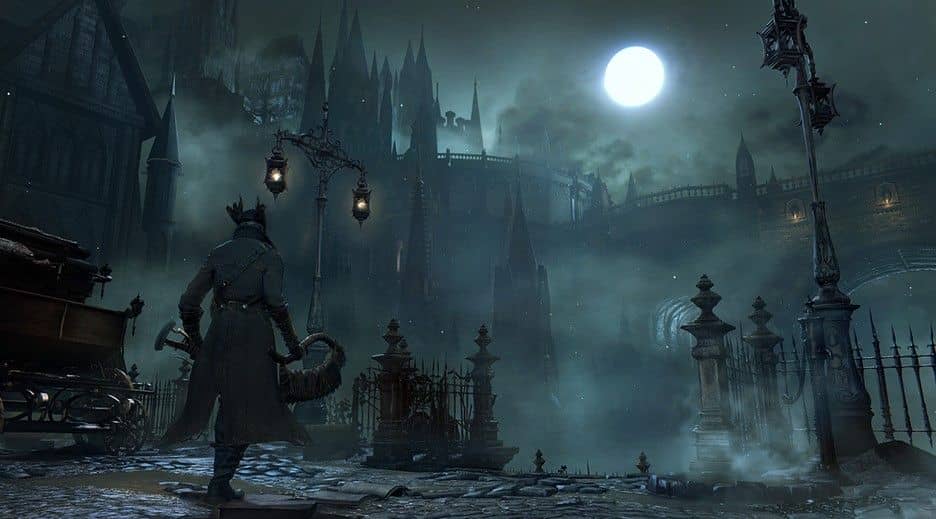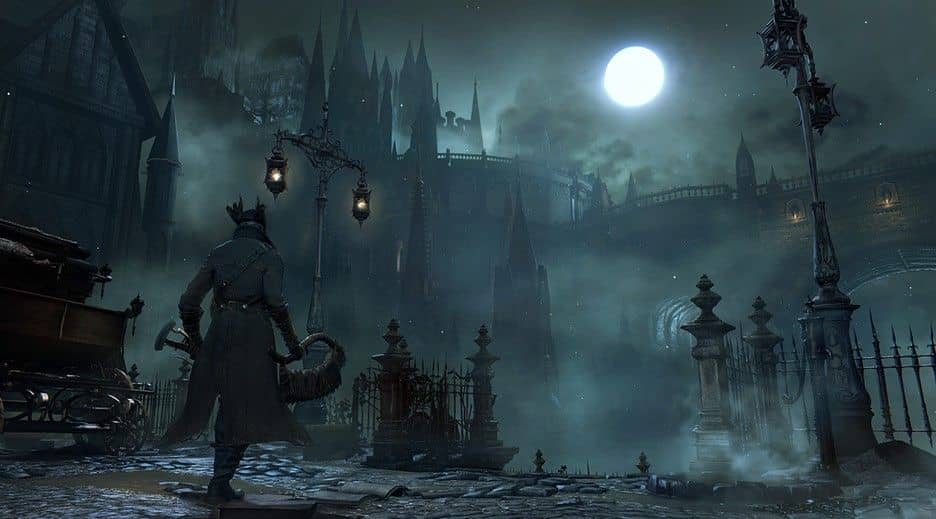 Bloodborne
By now, you probably know what you're going to get when you boot up a FromSoftware title. Like the preceding Dark Souls games, Bloodborne is defined by its brutal difficulty and incredibly loose narrative, littering lore within item descriptions rather than spoon-feeding it with dialogue and cut-scenes.
The challenge is a refreshing change from the hand-holding, tutorials and frequent checkpoints of most AAA games today. Game overs come with consequences, and you will die a lot. But you will learn from each mistake and slowly, steadily conquer each area. Sometimes progress is slow, but it's addictive and rewarding to make it a bit further every time by knowing where a monster will spring out, or gradually reading the attack patterns of the enormous boss blocking your path.
The ominous, gothic setting of Yharnam is not for the faint-hearted, but Bloodborne is definitely a must-play PS4 exclusive that every RPG fan should dare to attempt.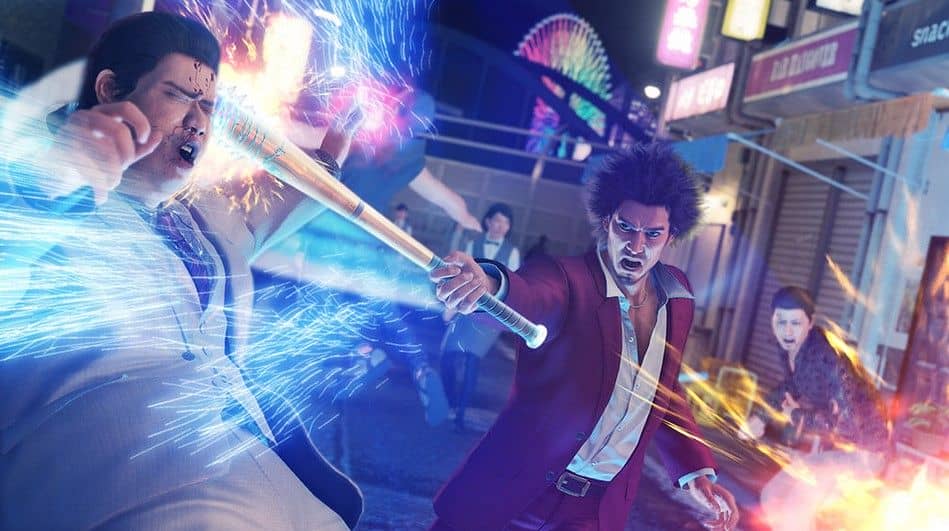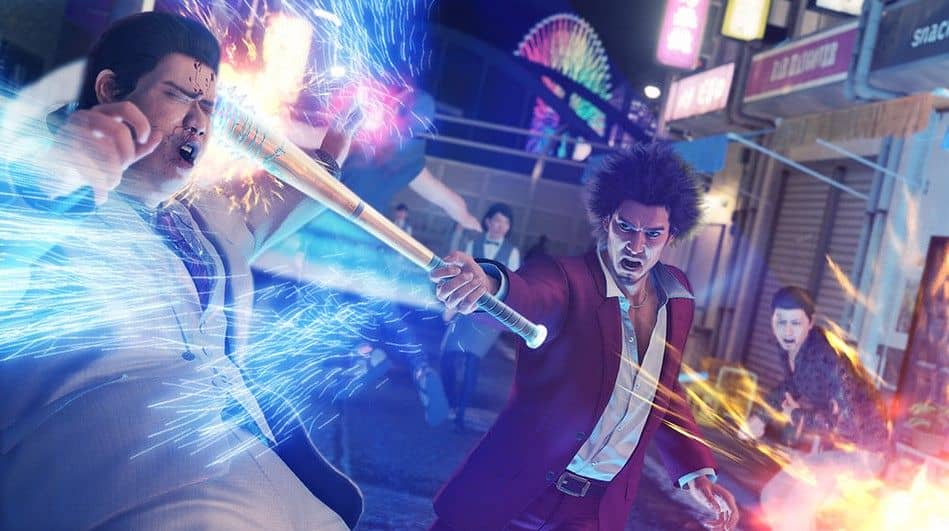 Yakuza Like A Dragon
The sheer number of connected Yakuza games has always been a bit of a hurdle for new players, but Yakuza Like A Dragon is a great starting point to the series. Not only has its previous action-based combat been completely overhauled into a traditional turn-based battle system, but the fresh story and cast makes it accessible for those who haven't had the time or interest to catch up.
Like A Dragon literally takes its name from the protagonist fantasising about being a hero from Dragon Quest, offering a tenuous explanation for the new combat style. Yakuza deserves huge respect for its willingness to risk jumping from incredibly serious themes to bizarre humour. The satirical, self-aware nature of its comedy means it somehow pulls it off. You often can't help by smile at the ridiculousness of what is happening on your screen.
Yakuza Like A Dragon is also a great depiction of modern Japan, complete with its wide array of side-quests, activities and mini-games, which can easily distract you for hours at a time. In between violent gang duties, you can play cards, sing karaoke and drive karts around lively Yokohama.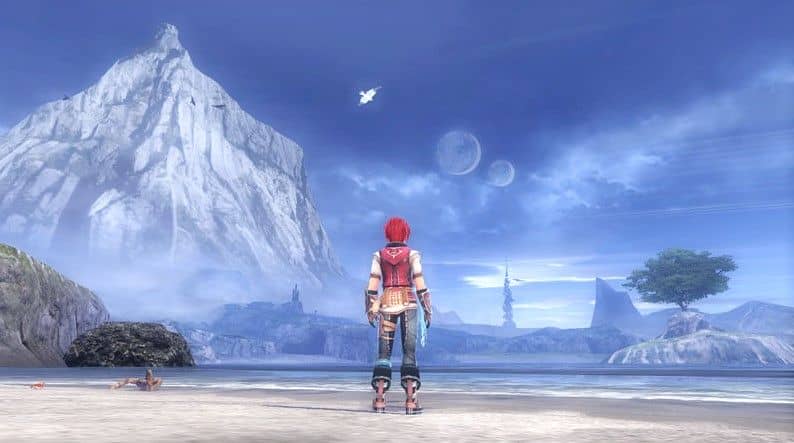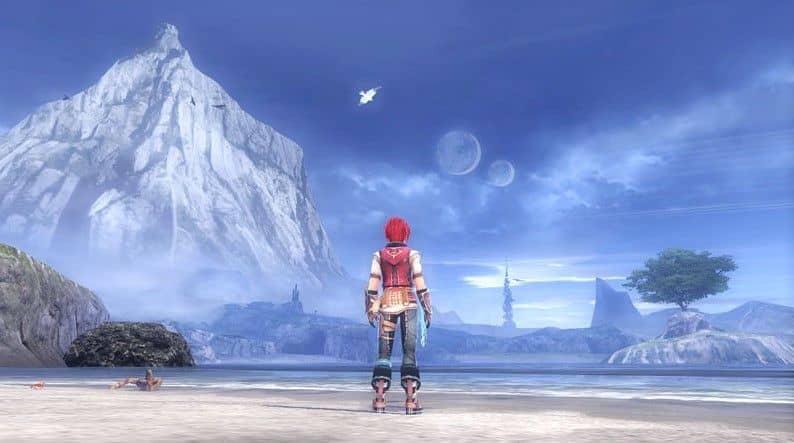 Ys VIII: Lacrimosa of Dana
The long-running Ys series has been something of a cult success over the years, but there has never been a better time to jump into the saga of Adol Christin. The eighth main series instalment does not require any particular knowledge of prior games, and follows Adol's journey around the mysterious island of Seiren after being shipwrecked.
Fast-paced, arcadey action combat is complimented by a brilliant soundtrack and a fairly open-world setting that isn't too overwhelming. As Adol explores more of the island, he uncovers more of its tantalising secrets and starts dreaming of the titular character Dana, who gets her own playable sections. After around the half-way point, the mysteries of Seiren's past start to unfold in a way that kept me on the edge of my seat until Ys VIII's conclusion.
The exploration itself is a rewarding element of gameplay. In a similar vein to Zelda, new equipment can help Adol access new areas like boots to walk over swamps or gloves for climbing vines. These new areas will often have other castaways waiting for discovery, and finding more people means more manpower to overcome obstacles around the island, such as a damaged bridge or a heavy boulder. There is satisfaction in gradually filling up the map and bolstering the manpower of Castaway Village.
The TL;DR summary: Lost with dinosaurs.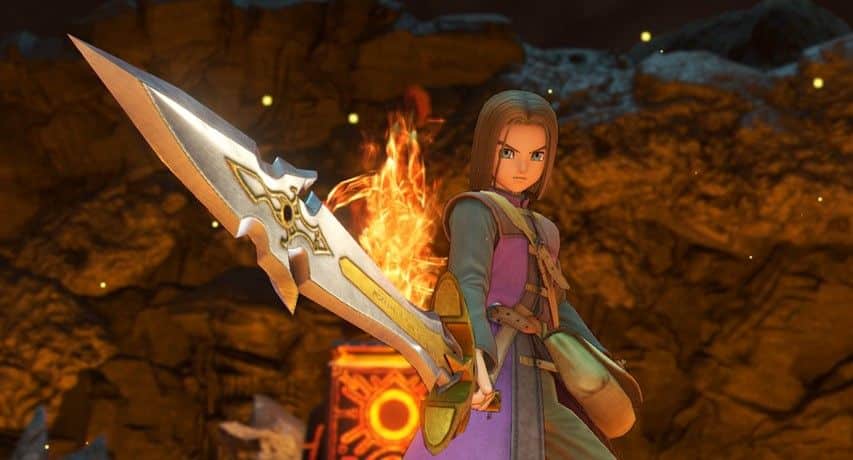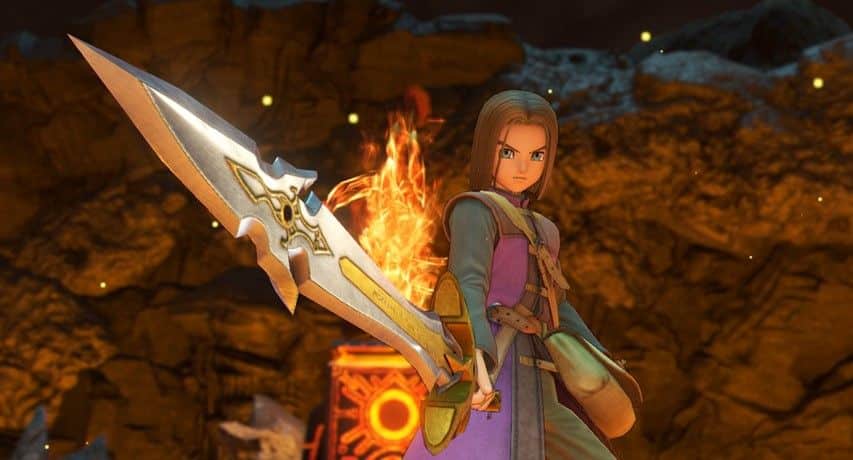 Dragon Quest XI S: Echoes of an Elusive Age
There is something comforting about the way Dragon Quest never strays far from its traditional roots, and the latest instalment is no exception. The colourful, vibrant world and a solid cast of characters making for an RPG paying homage to everything great about the series.
The turn-based battle system allows you to move around the field, but it makes no tangible difference to the gameplay whatsoever, meaning it remains as old-school as you're likely to get in a modern RPG. For traditionalists, this is a good thing.
There is no shortage of content in an adventure likely to take 80 hours, and the definitive "S" addition adds some extra content, an ultra-fast battle setting and even a nostalgic 2D mode to enjoy. The full list of differences can be found here.
On the downside, the repetitive music can become grating once a couple of dozen hours are clocked. Whilst playing, I'd suggest listening to a soundtrack from one of the other games on this list.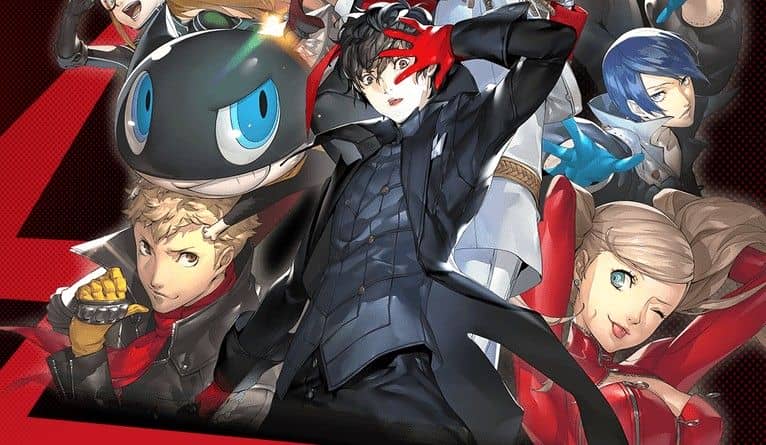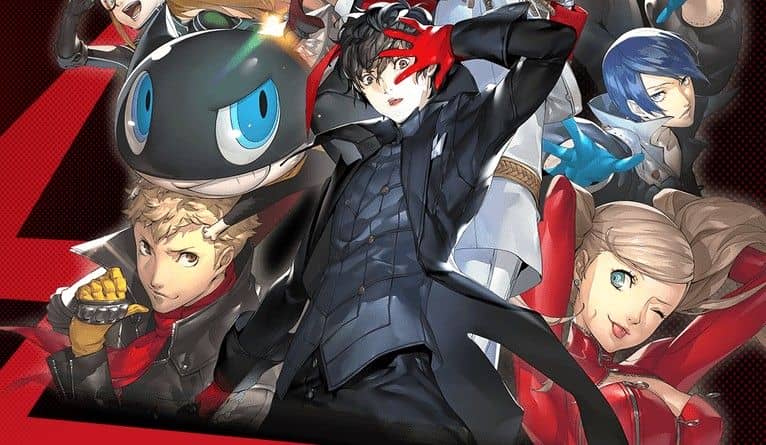 Persona 5 Royal
The definitive version of Persona 5 was released three years after its vanilla version, adding many enjoyable gameplay tweaks, some new characters, and most notably a new semester. Anyone who didn't play Persona 5 the first time around should jump straight into Royal, which improves on it in every aspect and cements its place as one of the best JRPGs of the modern era. It was actually Metacritic's top-rated game for 2020.
Set in Tokyo, Persona 5 finds a band of misfits and outcasts awaken to special powers that allow them to battle shadows in the Metaverse. This alternate dimension transforms them into the Phantom Thieves, infiltrating the cognitive palaces of corrupt menaces and stealing the evil desires within their hearts. Everything about Persona 5 oozes style, from its slick turn-based battle system, to its striking menus and engaging depiction of modern-day Tokyo.
Outside of dungeons, you're required to balance the social life of a Japanese high-schooler by spending time with friends, studying for exams or hitting the gym. Each activity has gameplay benefits, and you'll soon be buried in an addictive time-management exercise that involves juggling your lifestyle against monthly mission deadlines.
There is a caveat in the fact that players who already have completed Persona 5 will have to replay huge swathes of the original content before they get to the new stuff. Arguably, the extra Royal content should have been a lower-cost DLC rather than a full price new game for original players, anyone not in this category should pick up Persona 5 Royal immediately.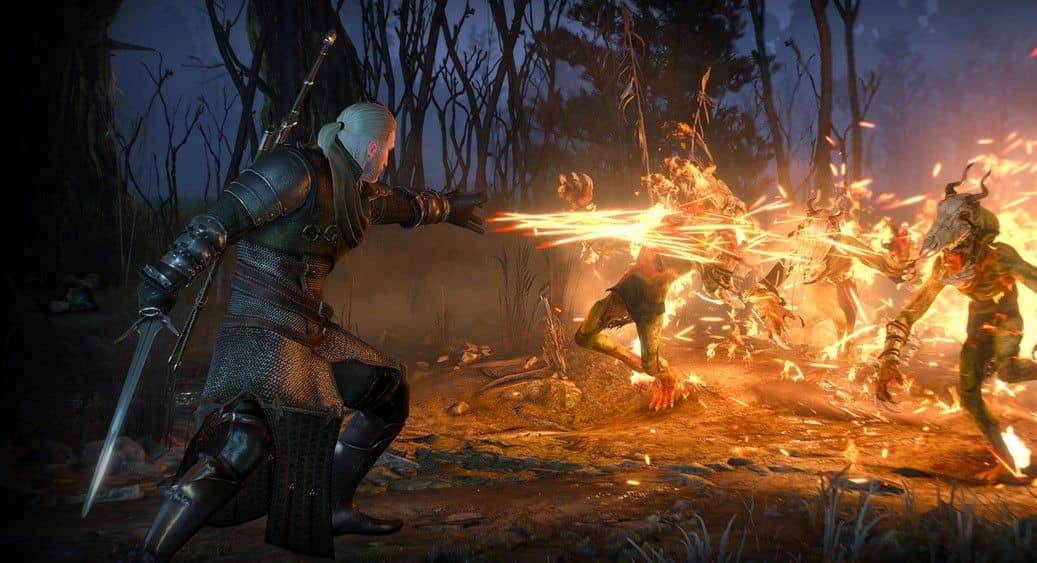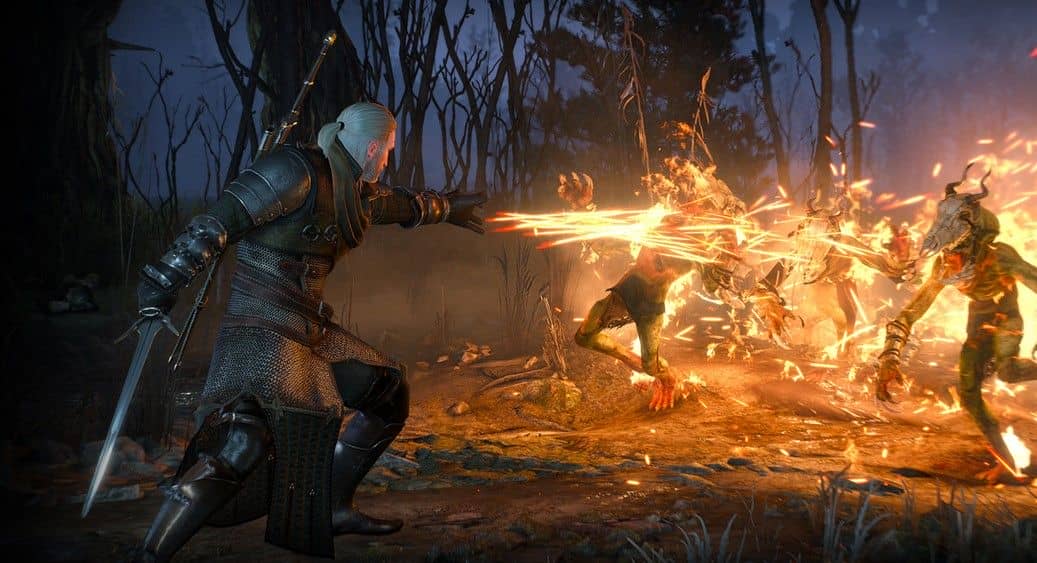 The Witcher 3
CD Projekt Red have courted controversy with its bug-ridden release of Cyberpunk 2077, but its huge hype all stemmed from The Witcher 3, their outstanding title that set a new standard for WRPGs and even inspired a Netflix show.
The story can be picked up without playing the previous games and follows Geralt of Rivia, a powerful, mutated monster-slayer. On his search for a young woman named Ciri, Geralt is shunned at every turn by a prejudicial population. His exploits lead him to team up with numerous interesting characters along the way, such as sorceress love interests Yennifer and Triss.
An uneven levelling system and the slightly clunky combat are easily made up for in its magnificent world and rich quests, each one more interesting than the last. There is so much to do that even the compelling main story regularly has to be put to one side in order to explore new regions, fight bandits, visit brothels (yep), and spend a disproportionate amount of time playing cards.
The Witcher 3 actually had its fair share of glitches upon release but these are firmly ironed out, and with two superb expansion packs, the full GOTY edition is an unmissable experience for any open-world fans.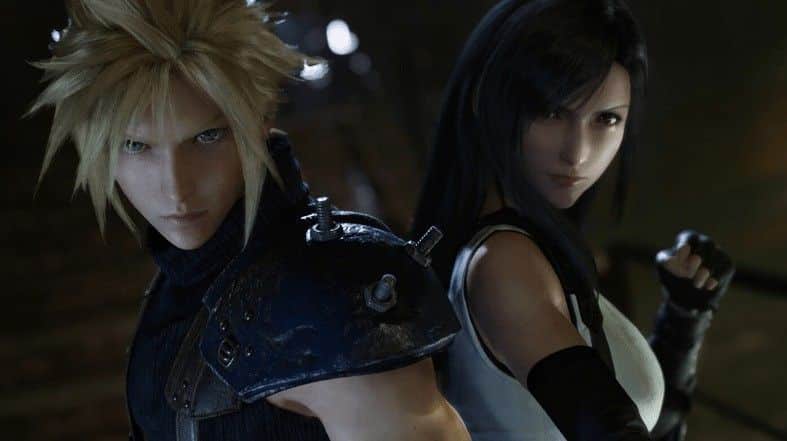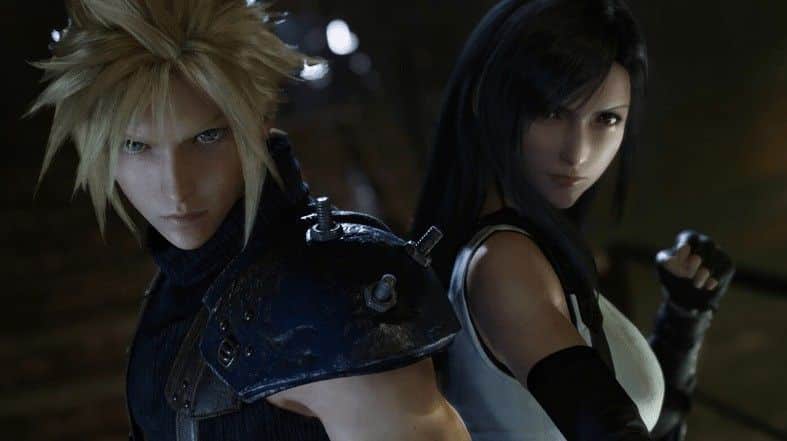 Final Fantasy 7 Remake
There were times during the agonising five-year wait for Final Fantasy 7 Remake that I wondered if it would ever really happen. But it did, and despite overwhelming expectation Square Enix actually managed to deliver an excellent effort in reimagining their most famous title.
Final Fantasy 7 Remake adapts the classic ATB battle system into a modern hybrid of action and turn-based combat, allowing you to pummel enemies before freezing time and letting loose with skills and magic. The battle system was an incredible achievement, and is one of my favourite in recent years, paying respect to what come before with a fresh take that brilliantly mixes skill with tactics. Meanwhile, the beloved characters are depicted perfectly, capturing their traits whilst greatly expanding many side characters.
The only disappointment was that FF7R solely covered the section of the original story that took place in Midgar, drawing out a five-hour section into a forty-hour full game that included a little too much filler. Saying that, the ending has left me desperate for more, and FF7R lays the groundwork for what could be a truly special Final Fantasy series.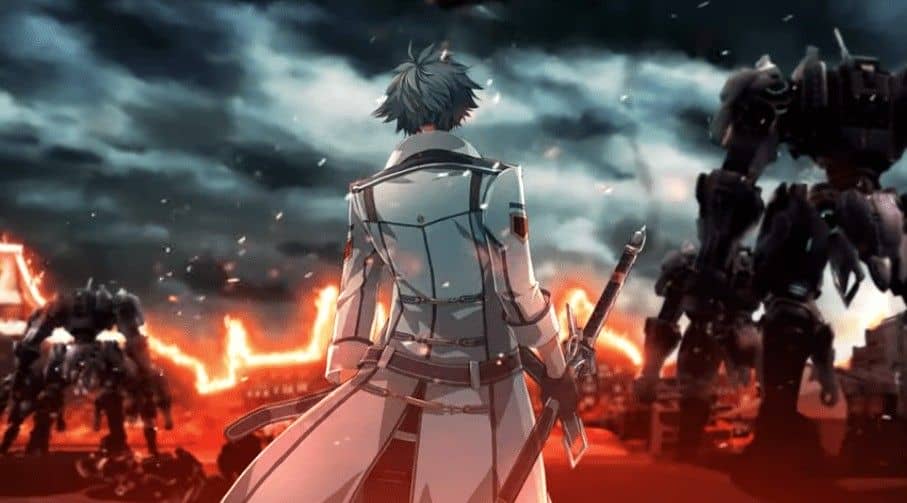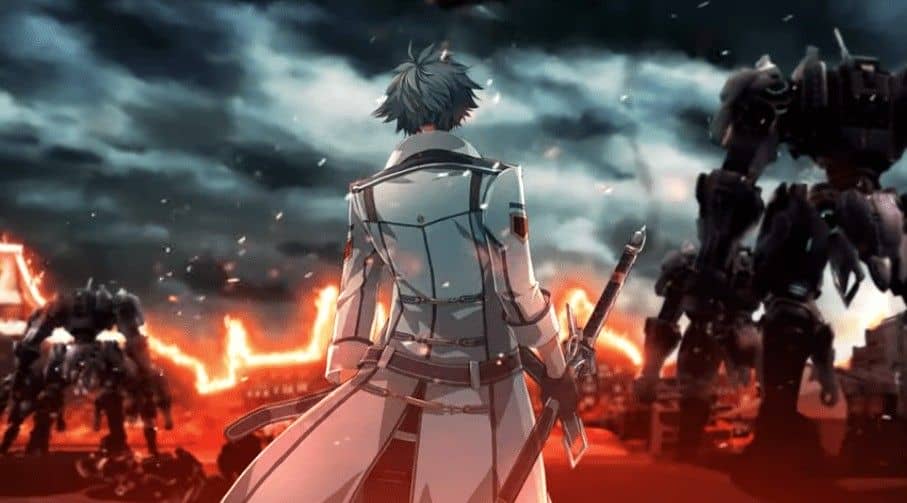 Trails of Cold Steel series
I'm cheating a little here, as the Trails of Cold Steel series now spans four massive games. Taking them on is no small undertaking, with each one lasting the best part of a hundred hours. However, since they are now all on the PS4, it's the perfect time to pick them up and immerse yourself in one of the most detailed RPG settings currently out there.
The depth of the world is mightily impressive, but Cold Steel's charm is in its ridiculously large cast of excellent characters. We take the role of Thors Military Academy student Rean Schwarzer, who is enlisted into a new class of diversely talented youngsters. Bonding events add a Persona feel to Cold Steel, but without the overwhelming need to juggle every segment of Rean's time.
An excellent turn-based battle system grants plenty of discretion, allowing many different party combinations and strategies to be tested. Elsewhere, the dungeons, quests and mini-games blend together for a brilliantly polished all-round JRPG experience.
Four games directly continuing the same tale represents an uncommon achievement in the RPG genre, without even mentioning the Trails in the Sky trilogy and Crossbell duology which link to the story and crossover at various points. Trails of Cold Steel has built up a growing legion of passionate fans in recent years, and with more exciting titles to come in future I would wholeheartedly recommend joining them.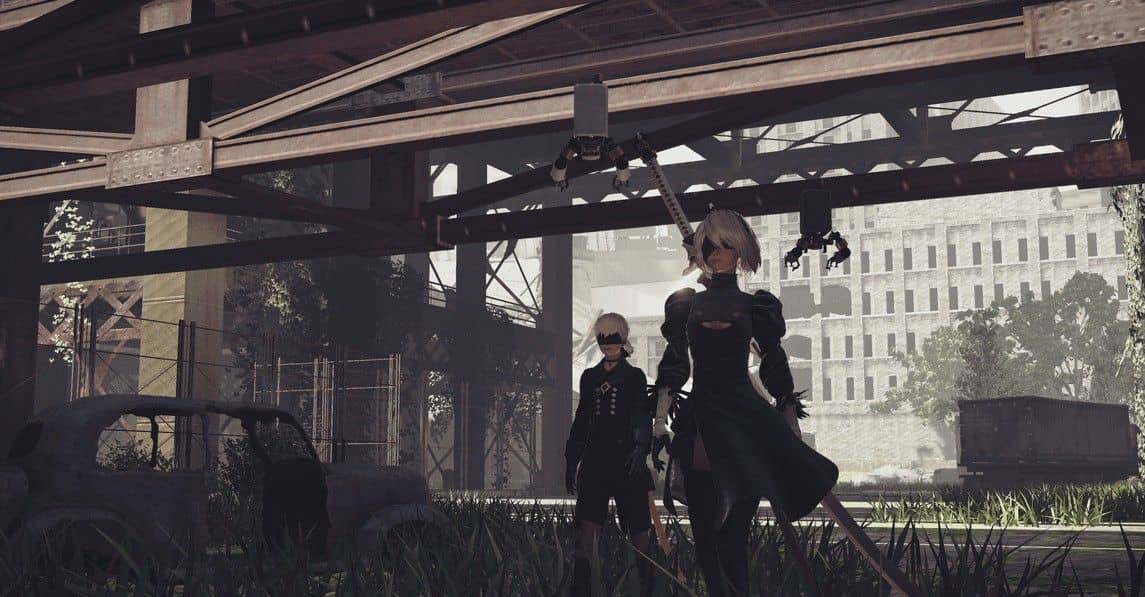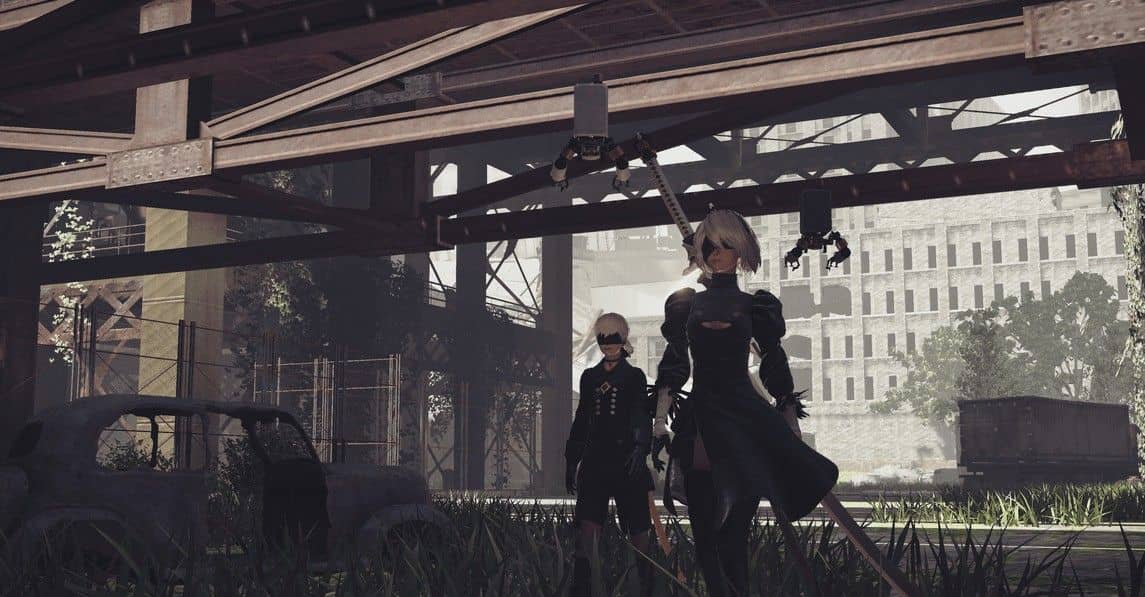 Nier Automata
Come for the sexy androids in French maid costumes, stay for the jaw-dropping soundtrack and philosophical questions about the meaning of life. Nier Automata is the absolute must-play PS4 exclusive, with its enjoyable fluid combat and tendency to switch genres on the fly adding up to one of the games of the generation.
At its core, Nier Automata is an action RPG but dabbles with platforming, shooting and puzzling along the way. We play as android partners 2B and 9S as they seek to rid planet Earth of the robots that have invaded and condemned humans to take refuge on the moon. The plot contains a number of twists and turns, and is a masterclass of subverting expectations time after time.
Yoko Taro's masterpiece does not play by conventional storytelling rules, and its bizarrely brilliant narrative switches between three different character perspectives on its way to a multitude of endings.
Now topping an impressive five million sales, Nier Automata is probably my favourite PS4 game, and I can't offer much higher praise than that.
Are there any more absolute must-play PS4 RPGs? Comment below with any further recommendations!