With a great RPG often comes great music. The best RPG soundtracks invariably capture the essence of characters, the drama of huge plot reveals, the intensity of epic boss battles or the scale of sprawling journeys. It's all part and parcel of a legendary soundtrack. Over the last few years we've been spoilt with some incredible titles, and the wonderful musical scores have certainly not disappointed.
Though it's been difficult to narrow down to five, and to then pick out the best tracks, writing this article has been pure joy. It's been an excuse to listen to some of the very best gaming music, and a privilege to enjoy masterpieces from the best composers in the business all over again.
In no particular order, here are my top 5 best RPG soundtracks of the last gen.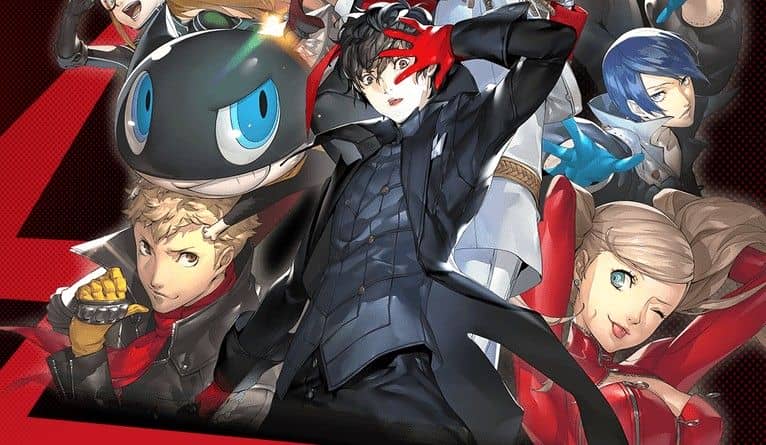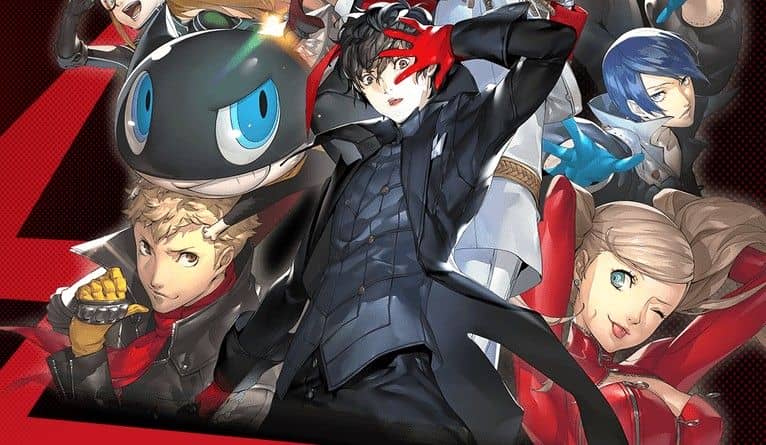 Persona 5 Royal
Composer(s): Shoji Meguro, Toshiki Konishi
Best Tracks: Throw Away Your Mask, I Believe, Rivers In The Desert
Persona 5 Royal took the sensational soundtrack of Persona 5 and made it even better. The music of the Persona series is something of a trendsetter with vocal tracks routinely played both in and out of battle still fairly rare among the genre.
Tokyo's streets are often explored to the chilled blues of Beneath The Mask and shadows can still be fought with the brilliant Last Surprise playing, though an ambush will see you welcome new bopping battle theme Take Over. Other welcome additions include No More What Ifs, a relaxing jazz number that fits the game like a glove and intro song Colors Flying High replacing Wake Up, Get Up, Get Out There, a rare Persona song I wasn't particularly taken with.
Long after Persona 5 Royal had already cemented its place among the top soundtracks of the generation, the final dungeon dropped I Believe and Throw Away Your Mask, two of the best tracks of the entire Persona series. On the one hand I wish we'd got to hear a bit more of them, but on the other we needed something special to cap 100 hours of build-up. We are indeed left on, quite literally, an epic note.
There is a series of Persona rhythm spin-offs including Persona 5 Dancing In Starlight, just to underline how damn good this music is.
Read my Persona 5 Royal review here.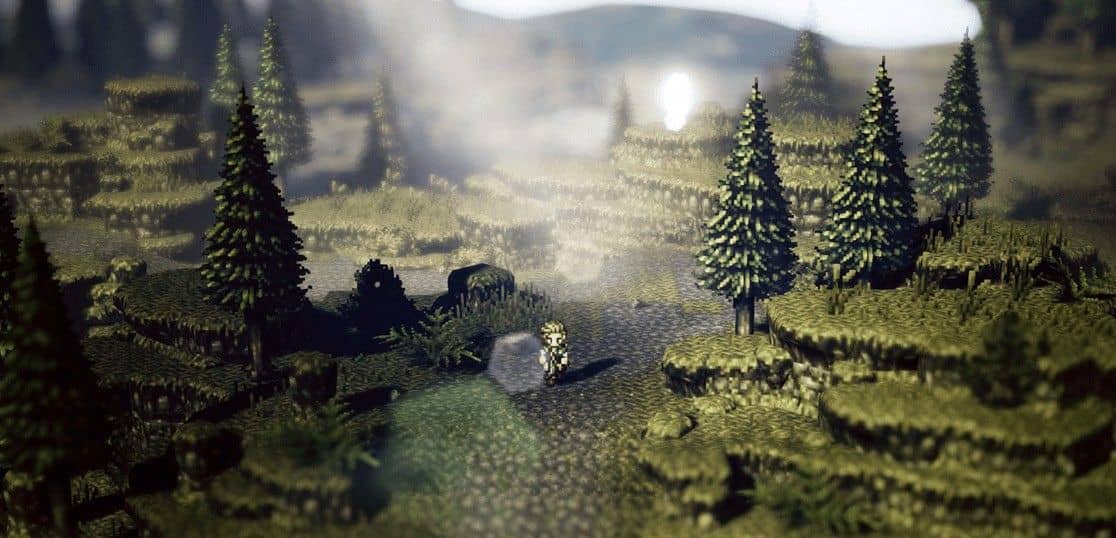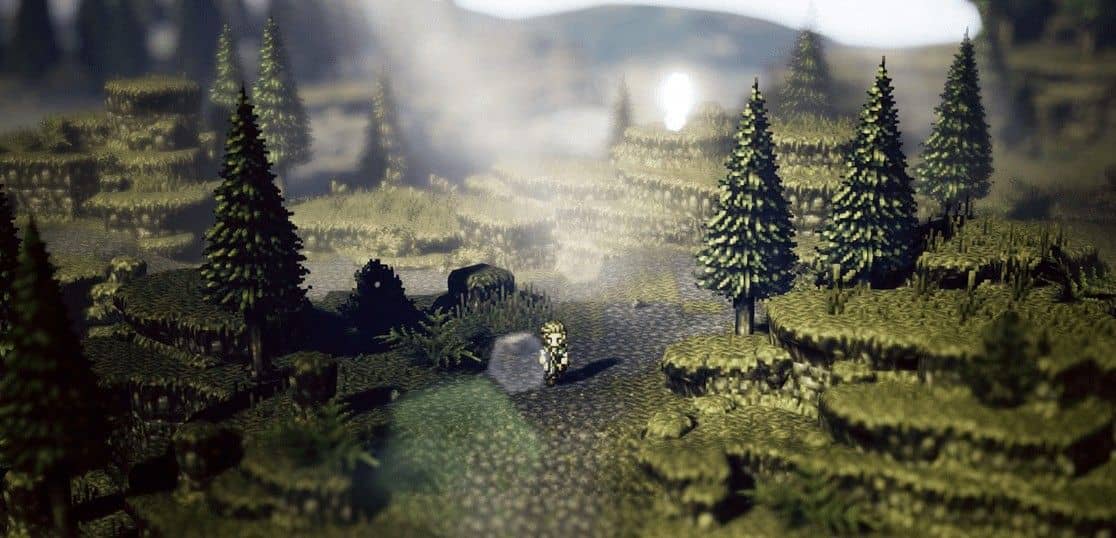 Octopath Traveler
Composer(s): Yasunori Nishiki
Best Tracks: Battle At Journey's End, They Who Govern Reason, Daughter Of The Dark God
Octopath Traveler pulled us back into the nostalgic SNES era with its charming character sprites and superb turn-based battle system, but the part played by its OST cannot be understated.
The whole soundtrack is great, but it's the various boss themes that elevate Octopath Traveler's music into top-five territory. The creatively named Decisive Battle I and Decisive Battle II both inspire exhilaration, whilst Battle At Journey's End is basically an adrenaline injection. These climactic beats are what keep me returning to the soundtrack, though plenty of other tracks shine. Daughter Of The Dark God completes my top three tracks, eerie vocals merging with its rapid pace to create an epic final boss theme.
The individual themes also fit their characters perfectly. Cyrus, the Scholar flawlessly captures his thirst for knowledge in a track that can't help but remind me of Sherlock Holmes. Meanwhile Primrose, the Dancer brings a lively, yearning passion whilst Therion, the Thief evokes a more sombre intensity, apt for his character.
As I mentioned in my review, I couldn't help but be surprised when I learned the composer of such a widely-acclaimed soundtrack did not even have a Wikipedia page years after Octopath Traveler's release, but this has recently been added. We can only hope Yasunori Nishiki – who actually did some work on Final Fantasy 7 Remake's OST – returns for the Octopath Traveler sequel.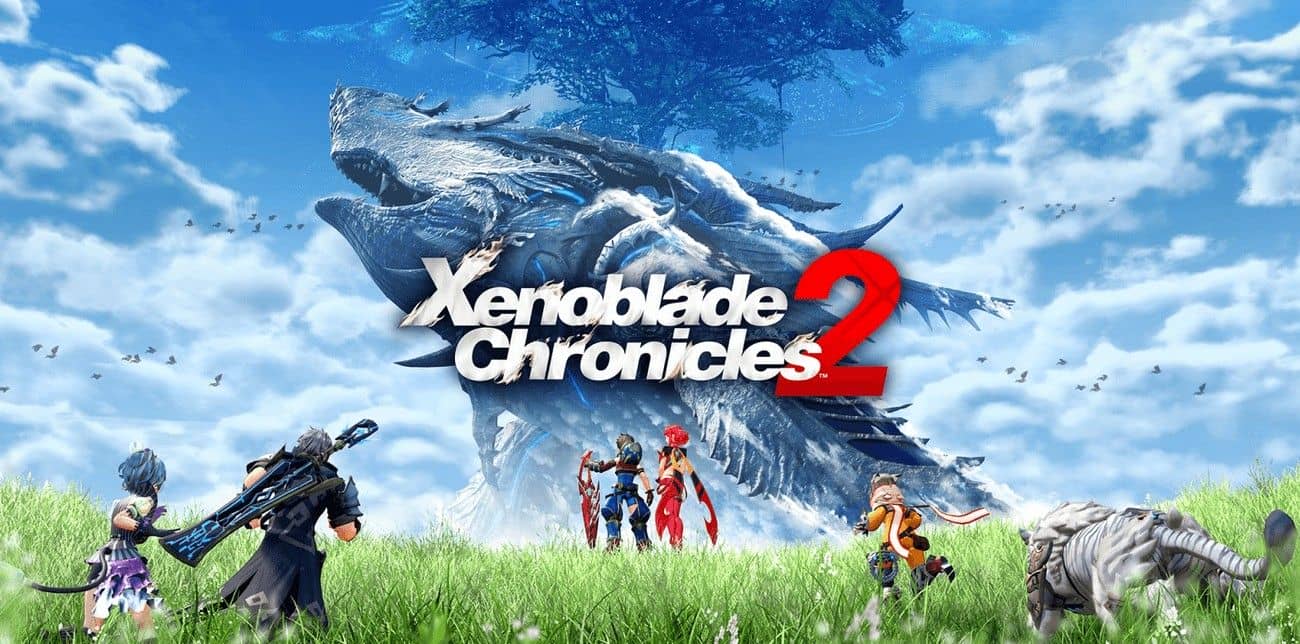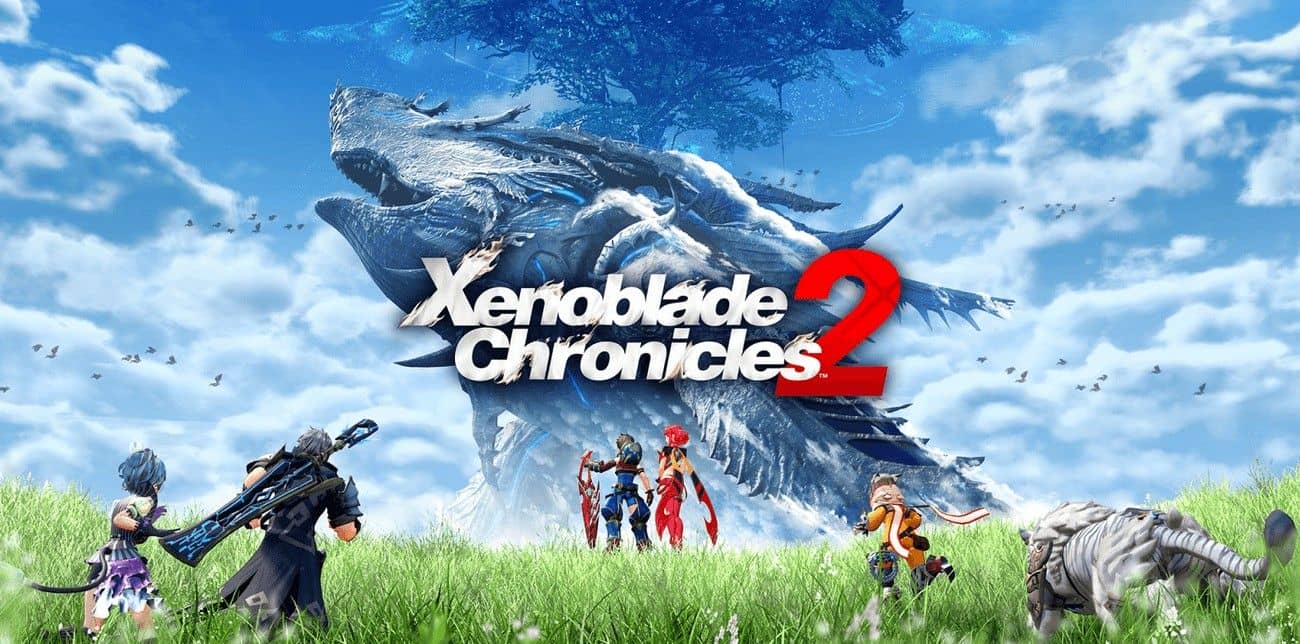 Xenoblade Chronicles 2
Composer(s): Yasunori Mitsuda, ACE, Kenji Hiramatsu, Manami Kiyota
Best tracks: Kingdom of Uraya, Leftherian Archipelago, Counterattack
The soundtrack of Xenoblade Chronicles 2 is undoubtedly inspired in part by its Wii predecessor, and this is by no means a bad thing. Counterattack, one of the best tracks, is a spiritual successor to Xenoblade Chronicles' Engage The Enemy whilst You Will Recall Our Names throws back to You Will Know Our Names.
Battles are usually accompanied by face-melting guitar riffs (sorry Metal Face) whilst the vast lands are explored with suitably grandiose tunes. It's here that Xenoblade Chronicles 2 comes into its own, with some tremendous music that inspires you to explore every corner of the world, lest it stop. Tantal embodies the purposeful trek through the deep snow and Kingdom of Uraya, one of my favourite tracks, holds a magical, wondrous vibe.
With over 120 tracks, Xenoblade Chronicles 2's OST has an abundance of quality. The Power of Jin speaks to the bleak, desperate plight of one of the game's most fearsome antagonists, and Drifting Soul's resolve to find one's purpose evokes mixed memories of some particularly emotional cut-scenes.
I found the soundtrack best complimented by the Japanese voice actors as opposed to the somewhat goofy thick British accents. It's available as a free downloadable content, and made the characters seem a bit cooler. Nonetheless, XC2's music speaks for itself and is one of the generation's best RPG soundtracks.
Read my Xenoblade Chronicles 2 review here.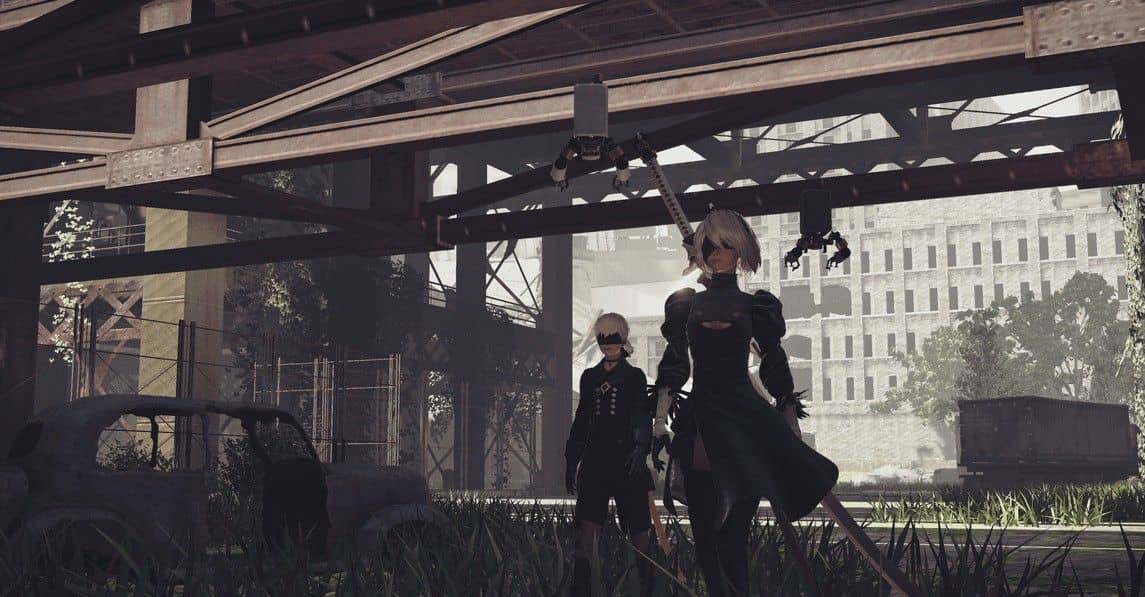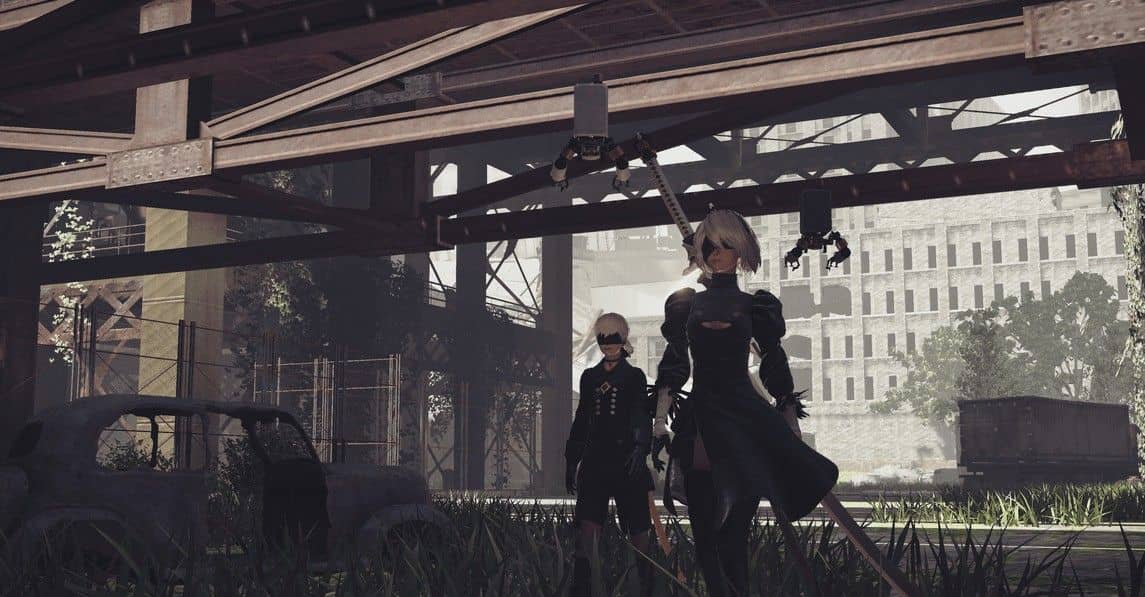 Nier Automata
Composer(s): Keiichi Okabe, Keigo Hoashi
Best Tracks: City Ruins (Shade), Amusement Park, Memories Of Dust
Nier Automata is a superb game that often blurs genre lines, but at its core it is an action RPG and therefore easily makes the cut with its standout, unique soundtrack. The music perfectly encapsulates Nier Automata as a title. It's bold, different, and frankly genius. From the low repetition of "This Cannot Continue" like a mantra, to the childlike innocence of Pascal, nothing elsewhere is quite like it.
If you can't quite put your finger on the languages sung in most of the dreamy vocal tracks, that'll be because… they're completely made up. They came from performer Emi Evans' own head, making the emotional connection and range within the music all the more incredible.
These imagined-language songs, such as Peaceful Sleep, Song of the Ancients – Atonement and City of Ruins (Shade) remind me most of beautiful, fictional Elvish from Lord of the Rings. But the slow, calming melodies are merged with more dangerous, intense tracks like Bipolar Nightmare and Birth Of A Wish leaving us with an exceptionally versatile OST. The fact Evans is so easily able to draw us into every feeling without the need for real words makes me question the entire concept of how songs are typically written and performed. Actually, Nier Automata makes me question a lot of things. Unbelievable.
I've listened to the entire soundtrack again in a bid to narrow my best tracks section down to just three, and it's proved virtually impossible. I may as well have thrown darts at a board full of titles. Honourable mentions to basically all of it. It's not just one of the best RPG soundtracks, but arguably one of the leading soundtracks in all gaming.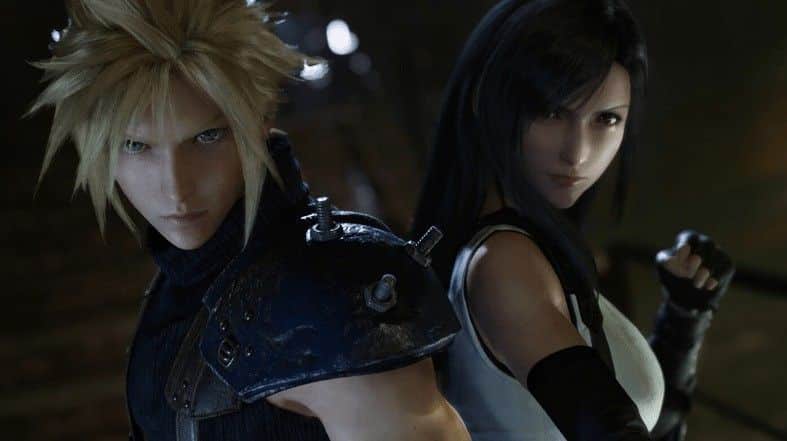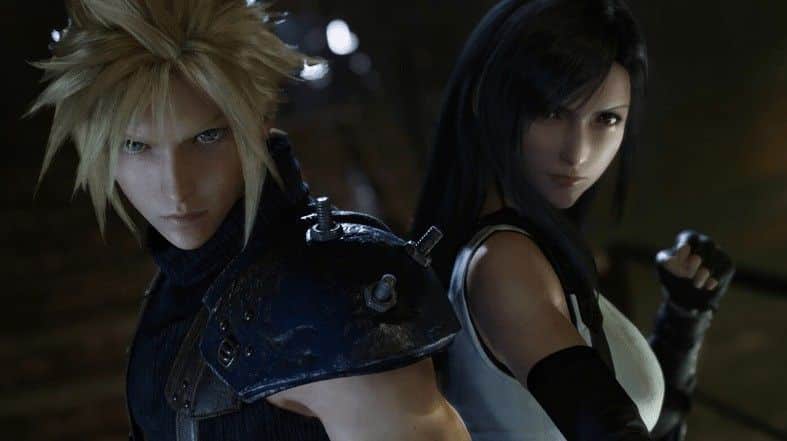 Final Fantasy 7 Remake
Composer(s): Nobuo Uematsu, Masashi Hamauzu, Mitsuto Suzuki
Best Tracks: JENOVA Quickening, The Airbuster, Credits
Final Fantasy 7 Remake had massive shoes to fill, not least with its reimagining of an OST already regarded as one of the best of all time. The composition team certainly didn't cut any corners. As early as the simple, iconic notes of the Prelude on the title screen, we're shown things are about to be seriously cranked up a notch.
It would have been incredibly easy – and understandable – to remaster the soundtrack in the same vein Final Fantasy X Remaster did, but even the legendary battle music Let The Battles Begin! and the awesome boss theme Those Who Fight Further get relatively little screen time (a version of the latter is absolutely nailed within The Airbuster). Instead, each boss has its very own music, with a dynamism that sees the audio react to the phase you've reached. No track embodies this better than JENOVA Quickening, one of my top picks, which hits you with a massive dose of sentimental, epic brilliance as the battle draws to a climax.
Classics like Tifa's Theme are made all the more graceful, and the underappreciated On Our Way has new undertones adding to its homely nostalgia. But it isn't just sprucing up the old that makes FF7R's soundtrack outstanding. Plenty of new tunes make the grade, such as the ominous Undercity Suns/Tightrope, the terrific vocal ending theme Hollow and the Honey Bee Inn's Stand Up also something of a guilty pleasure.
There are one or two slight missteps. I didn't love the new music introduced for Wall Market or within a Mako Reactor, but this is more than made up for elsewhere. With remade old blended with fresh brilliance, Final Fantasy 7 Remake easily makes it into the top five best RPG soundtracks. I couldn't help picking out the Credits music for its perfect rendition of Aerith's Theme.
Read my Final Fantasy 7 Remake review here, and my plea for a Final Fantasy 7 Rhythm game here.
What do you think? Are these the best RPG soundtracks of the generation?