Gang Beasts is a beat 'em up party game developed and published by Boneloaf. The most amazing part of the game is its ability to play with friends. The gameplay gets even more fun when you are with friends.
You can engage in funny battles and push or pull your friend's jelly-like character over different stages in the game. Most players might wonder if they can play this game with their friends.
Gang Beasts are not technically Split Screen, but it does use a shared screen so you can still play with your friends on the couch and make silly montages. You can play Gang Beasts with up to 4 players, family members, or friends. You can select if you want to play multiplayer or locally via the main menu.
In this article, we will discuss if Gang Beasts is actually split screen, and we will also discuss its Gameplay and how it works.
Is Gang Beasts Split Screen?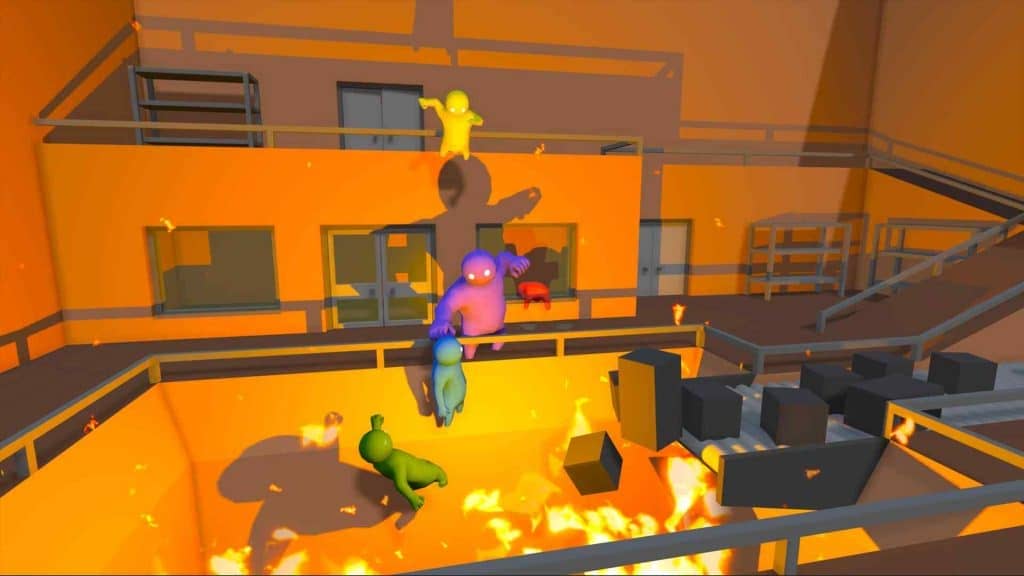 No, Gang Beasts does not feature a split screen mode in any way. Due to the fact that the game utilizes a shared screen, however, it is still possible to play it while sitting on the sofa with your family or friends. In the shared screen option, the number of players can reach a maximum of four.
From the main menu, the person who is acting as the host can choose either Local Play or Multiplayer Play. In order for other members of the family or acquaintances to participate, they simply need to plug in their controller and sign in using a guest account.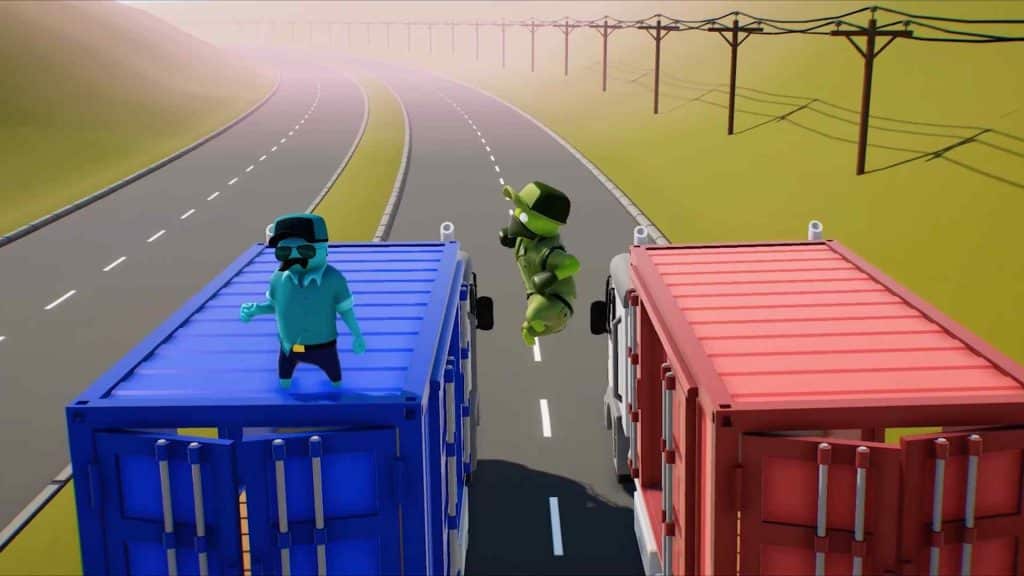 Split Screen is the division of the screen into parts, depending upon the number of players. So, both players will have no problem in their gameplay. Split Screen is mainly used for games with a large world or where players can get away from each other.
However, Gang Beasts don't have many large maps, so it uses the Shared Screen function. Shared Screen means that instead of dividing the screen into parts, all the players get one big screen in which all of the characters are present.
The sole reason for the shared screen in Gang Beasts is that it does not consist of many large maps, and it is a beat 'em up game.
Does Gang Beasts Have Cross-Play?
Many players have asked this question if there is cross-platform play in Gang Beasts. The Gang Beasts cross-platform Play is still yet to be released for PC and Xbox. There will not be any cross-play for PlayStation 4.
The cross-play feature will only be available between PC and Xbox. The developers said the cross-play feature is still in development and will only be released for some platforms.
At the same time, the game is on all sorts of platforms like PC, Xbox, Playstation, Nintendo Switch, Linux, etc. though the cross-platform feature will most likely be only available to PC and Xbox.
How Is The Gameplay Of Gang Beasts Like?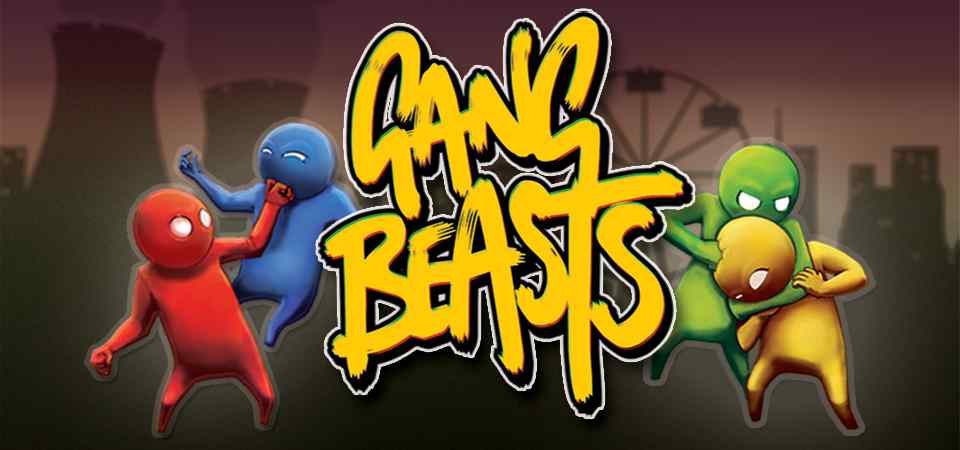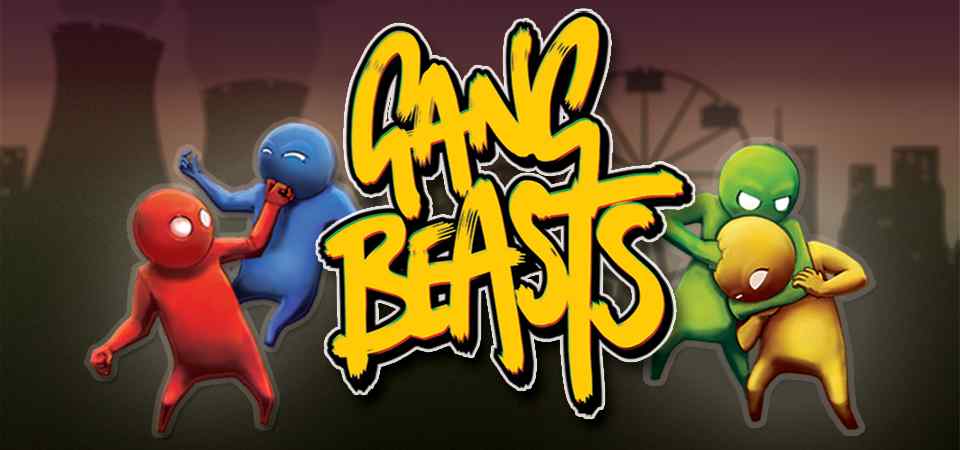 Gang Beasts offers a delightful gameplay experience. And playing it with your buddies on a shared screen becomes even more uproarious than it already is. The objective of the game is to eliminate all of your teammates by knocking them off the stage by punching and kicking them.
When you play this game, you have the opportunity to have a good laugh, which can, in turn, brighten your day. Fights can occur anywhere from the tops of buildings to enclosed spaces like elevators.
When you eliminate one of your friends from the game, they will be sent into spectating mode until the next round starts. The shared screen function makes the game more entertaining, and as a result, the experience of playing the game with friends is more enjoyable and funny.
You can still have a good time and laugh while playing the game, even using the multiplayer option.
The goal of Gang Beasts is to eliminate all of your enemies by removing them from the map. Although this might appear aggressive to some, it can be quite entertaining. You could even throw yourself off the stage by accident, or a friend could grab you while falling off and take you with him off the map.
Conclusion
In conclusion, Gang Beasts is an entertaining game that does not offer split-screen co-op but a shared-screen co-op experience, which adds even more joy to the overall experience of playing the game.
The goofy gameplay techniques have the potential to brighten your day and give you a good laugh. Because there is such a wide selection of maps, you will not become bored quickly. The fighting environment varies from fighting on buildings to fighting on construction sites to even on top of vehicles.