As a massive fan of Final Fantasy 7, I was both excited and apprehensive for the release of its long-awaited remake. The news that Remake would be split into separate parts wasn't wholeheartedly welcomed by the fanbase at first, but thankfully the first instalment was a hit. It is now well in excess of five million sales, and received a strong response from critics. For the record, I loved it, scoring it 9/10 in our review.
The groundwork has now been laid for Final Fantasy 7 Remake Part 2 to be an even better entry than its predecessor. The great battle system, superb character adaptations and an ending that blew things wide open means the hype levels for the FF7R project are surely as high as ever.
My natural love for all things Final Fantasy 7 meant I was willing to give Remake some leeway, but it wasn't all perfectly executed. With huge SPOILERS for Final Fantasy 7 Remake, here's a look at some of the improvements I'd like Square Enix to make in the sequel.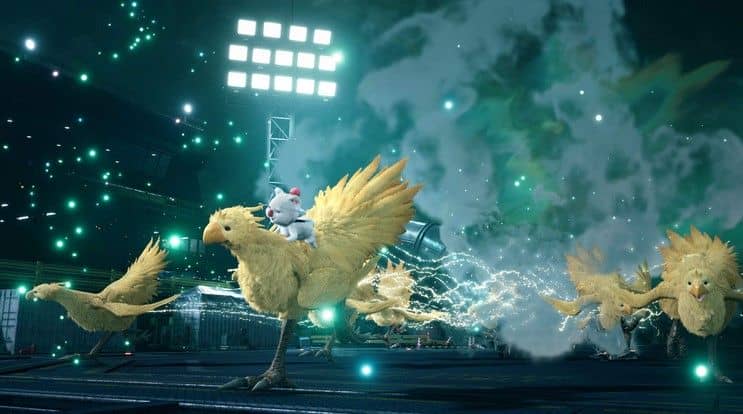 Summons
Much as I adored the hybrid battle system of Final Fantasy 7 Remake, one aspect where it didn't quite deliver was the approach to summon materia.
In the original, summons cost a hefty amount of MP but could only be used as many times as the materia had levelled up. This never felt overpowered (with the exception of Knights of the Round) and in fairness nor did the new method of summons appearing on the battlefield, since their attacks drained ATB. I also liked the requirement to battle many of the summons before acquiring them.
I was less fond of the way summons were activated in the first place. In boss fights, the gauge would simply charge up allowing you to call on these formidable allies once per battle. There was no sense you were earning their power and it didn't really add up that one character using a summon would prohibit the other party members later on in the same battle.
An alternative could have been the old fashioned approach of summons simply costing a significant amount of MP. Or even using a gauge that was built up by your actions rather than an arbitrary timer. Since there are already ATB and limit gauges, this perhaps could have been filled by using magic attacks. Either way, I hope a different approach is taken in Part 2.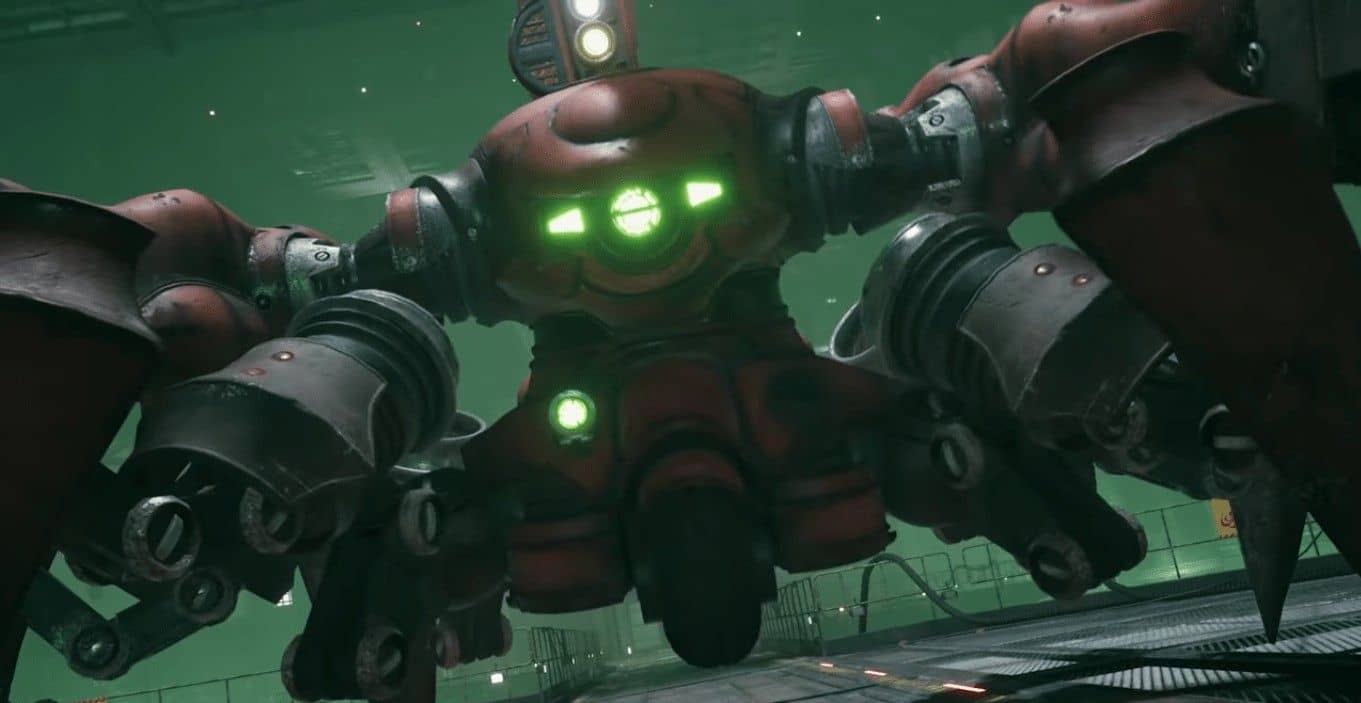 Cut-scenes interrupting boss fights
You've hit the boss's stagger gauge to the brink and fully built up your ATB gauges. Tifa's chi level is maxed out. Barret has a limit break ready to go, and Cloud's got powerful spells primed to hit their weakness. In one well-coordinated assault, you'll surely be able to blast the boss down from half health to nothing.
The stagger takes effect, right on time. Rise and Fall, followed by Omnistrike builds up the damage bonus considerably. You activate Barret's Fire in the Hole and Cloud casts Thundaga. This is just the beginning.
Surprise cutscene! The boss rears upwards, signalling they've reached a more dangerous phase, resetting its stagger gauge and cancelling everything you had pending. Not only have you completely wasted your chi levels, ATB bars and limit break, but you even get stripped of MP from a spell you didn't even use!
This was the most frustrating, cheap aspect of otherwise excellent boss spectacles. I haven't got a problem with bosses having distinct phases, but the HP bar was actively misleading. It would have been far better to actually beat the boss down to zero HP, and then instigating a cut-scene and a new phase. At least this would have enough transparency for you to adjust tactics without prematurely blowing your best moves.
Graphical hiccups
Final Fantasy 7 Remake was a gorgeous game, boasting magnificent set pieces, lifelike character designs and rich, vibrant locations…. mostly. Once a while, conspicuous framerate drops left characters standing around silently before conversations started. At other times, pixelated visuals stood out like a sore thumb, momentarily breaking the deep immersion achieved by Midgar elsewhere.
Eradicating these issues should be a forgone conclusion on powerful next-gen consoles, but it's still something of a mystery how certain problems were allowed to creep into the PS4's release. Some textures wouldn't have looked out of place in Minecraft, and a few of the backgrounds brought back memories of the half-finished RPG Maker projects of my teenage years.
With Final Fantasy 7 Remake Part 2 bound to be released on the PS5 and probably the Xbox Series X, it would be disappointing if similar issues emerged during the unknown journey in future.
At the end of the day, at least it isn't Cyberpunk.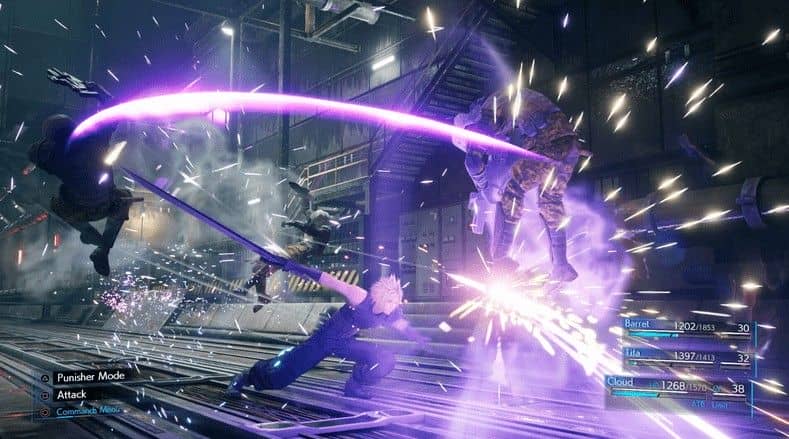 Hard mode
Am I the only one who felt hard mode was a little uninspired?
By carrying over your materia, skills and equipment, it was actually pretty straightforward until around the halfway point of the game. The inability to recover MP was an unimaginative way of adding challenge, and I'd sooner see an increase in difficulty manifest in more changes to the way the enemies acted which encouraged you to go all out rather than preserve resources.
I like the system employed by the Tales series, which essentially allows a purchase of certain perks for your next playthrough. A limited version of this could allow some tactical balance, allowing players to select a handful of boosts like additional EXP or bonus AP. The actual increase in difficulty should have been in gameplay changes that demanded more skill.
I beat hard mode with ease, utilising virtually the same approach on every boss. Though I enjoyed it, I couldn't help feeling like this was a missed opportunity to present a fresh and satisfying challenge during a second playthrough.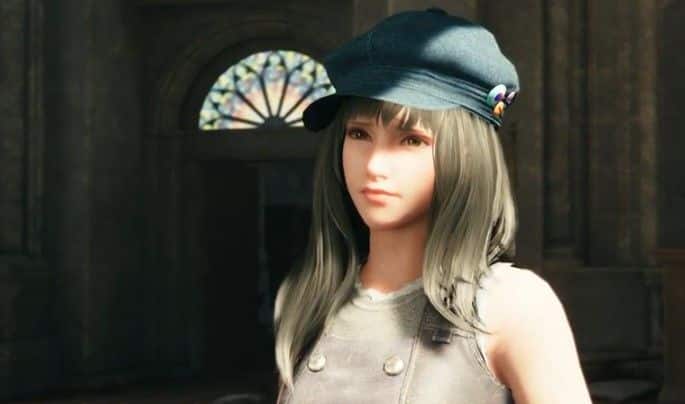 Sidequests
Let's face it, while we spent decades longing for a return to Midgar it wasn't because we wanted to spend extra time hunting the slums for kittens or exterminating rats to fix the water filters. Final Fantasy 7 Remake isn't the first game to include such mundane excursions, and it certainly won't be the last.
Still, its pretty clear Square Enix didn't have quite enough quality content to reach the magical 40-hour mark that would justify their statement that FF7R was a full game. In an age where triple-A games demand bigger production values than ever, I think we're actually happy with quality over quantity. But we're even happier when the filler is top quality in itself.
The odd battle against a foe on the same level as a boss is welcome (eg. Behemoth Type-0), but any sidequest that doesn't involve combat needs to be gripping. Searching for random kids with wooden swords doesn't fit the bill. My personal preference is a smaller selection of quests that actually delve deeper into the main characters rather than inconsequential tasks.
I'm not even a huge fan of the way quests are systematically dotted onto the map, leaving no need to explore the surroundings outside the markers handed on plate. Sometimes not knowing is part of the fun, and it's more rewarding to find some of these secrets ourselves. The original didn't hold our hand this much, and it was genuinely exciting to stumble across hidden events out of the blue.
Fighting in midair
Shooting into the air to clash with enemies may seem cool in theory, but its execution was remarkably poor. Flying monsters meant an awkward effort to force up your ATB with melee combat without the means to block or dodge effectively. When ranged fighters were unavailable, this was extra tricky.
Thankfully, this was not a common occurrence in Final Fantasy 7 Remake. The early chapter where Cloud and Tifa ran errands around the Sector 7 slums comes to mind, as well as the otherwise epic climb to the top of the Sector 7 plate in chapter 12. Nonetheless, the haphazard controls rather stifled the momentum of battle, a far cry from the fun combat we enjoyed elsewhere.
Though it was painstaking slow to build ATB, the best bet was still to use magic. A better one would be to ditch this nonsense.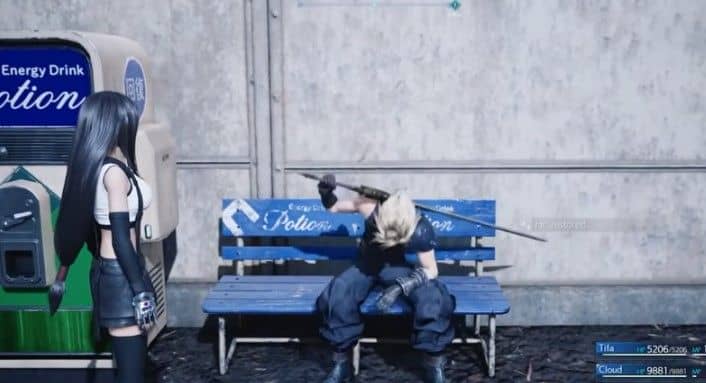 Resting on a bench
I'll admit this is a fairly minor, pedantic one, but the image of Cloud parking his backside next to a vending machine to restore full HP and MP always felt a little off to me. I think putting a bench instead of something like a healing save crystal was done in the name of realism, but this somehow felt less authentic to me. Are there really that many vending machines in dangerous off-limits areas? Why was there one right at the end of an unfinished highway? Maybe it was the whispers.
Granted, all RPGs make a bit of a stretch when allowing all injuries to be healed by a good night's sleep at the inn, but sitting down on an uncomfortable-looking bench for a few minutes? At least sleep is actually known to have huge health benefits!
If they keep them in Final Fantasy 7 Remake Part 2, I suppose I can live with it.
Conclusion
I'll reiterate I thoroughly enjoyed FF7R, but I really believe Final Fantasy 7 Remake Part 2 can be even better as it looks to build further on the incredible legacy left by the original. With new locations, new characters and potentially a whole new story direction I can hardly wait.
Will any of these suggestions come to fruition? As the unknown journey continues, I guess we'll find out.