With massive SPOILERS from both Final Fantasy 7 Remake and the original Final Fantasy 7, it's time to discuss the ending of Remake. Beneath the safety of an irrelevant picture are 8 of the most burning questions, and some of the answers.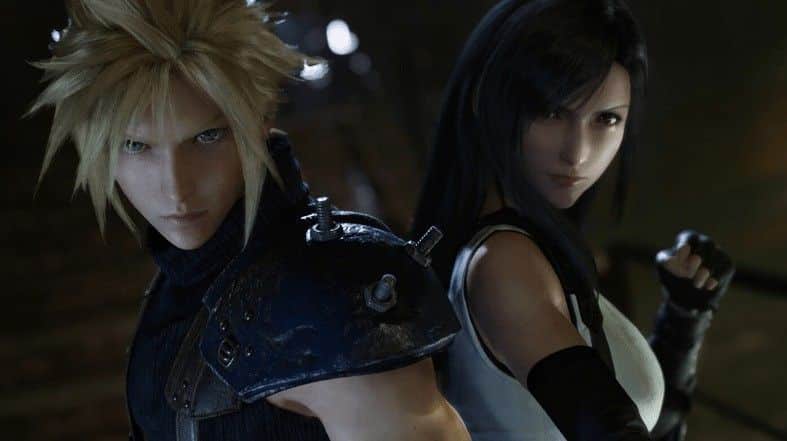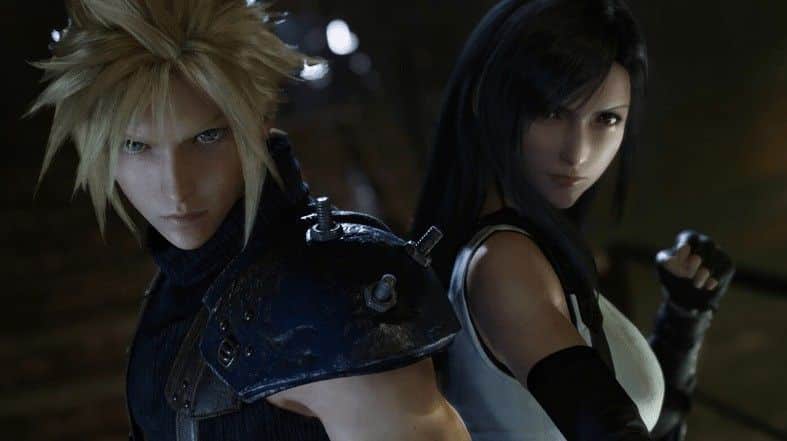 What on earth just happened?
The Final Fantasy 7 Remake ending didn't just stray into left field; it set up a tent (restoring full HP & MP) and walloped its pegs firmly into the ground.
I knew something fishy was going on as early as Chapter 8 when Cloud momentarily saw the future in the Sector 5 church. Well, it turns out the ghostly dementor creatures known as whispers were intervening to keep fate on track, fate being the main events of the original Final Fantasy 7 story. For instance, Barret was saved by one in Chapter 17 because in the original, he didn't die. Previously, Jessie had been injured by the whispers so that Cloud could embark on his second Avalanche mission.
Sephiroth led Cloud and company through Destiny's Crossroads where they defeated the arbiter of fate itself, essentially freeing them from the shackles of fate, meaning that from this point forward events may not continue in a way that follows the original at all.
It is now clear that Remake actually takes place in an alternate timeline to the original Final Fantasy 7, and from this point forwards, anything goes.
Aerith – "We'll be changing more than fate itself. If we succeed… if we win… we'll be changing ourselves. I guess… maybe, that's why I hesitated"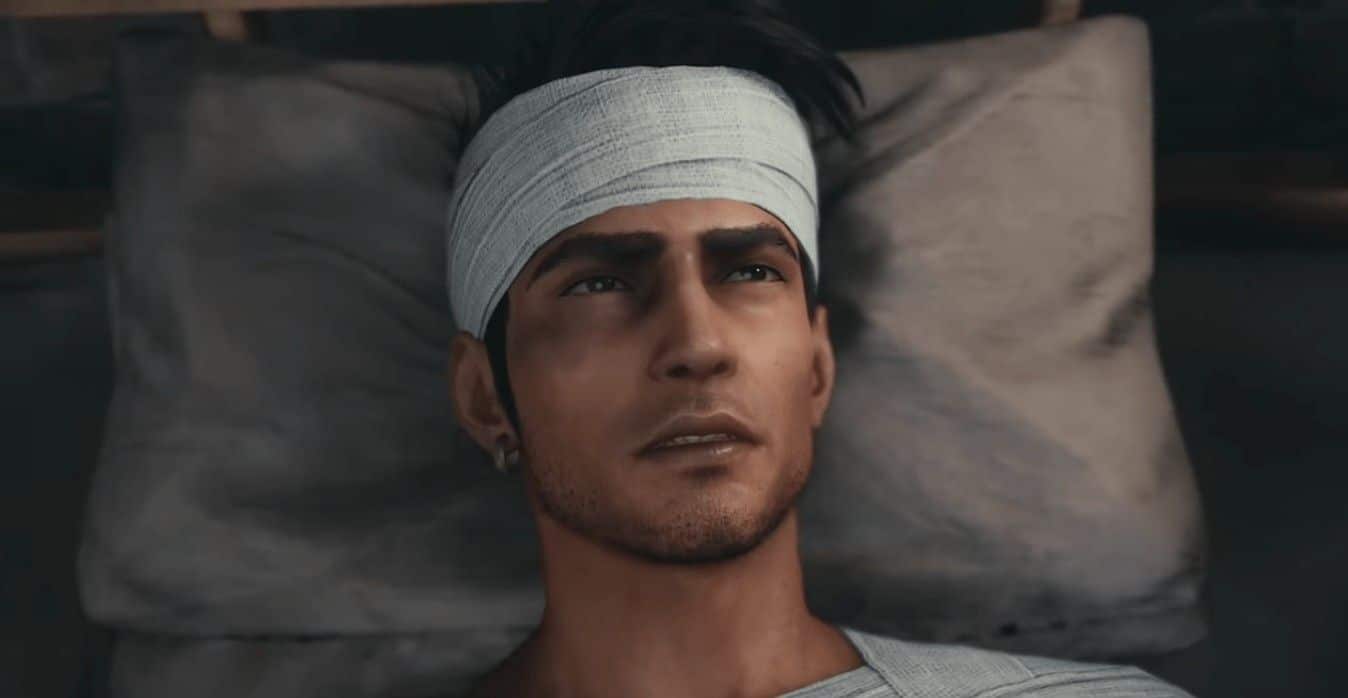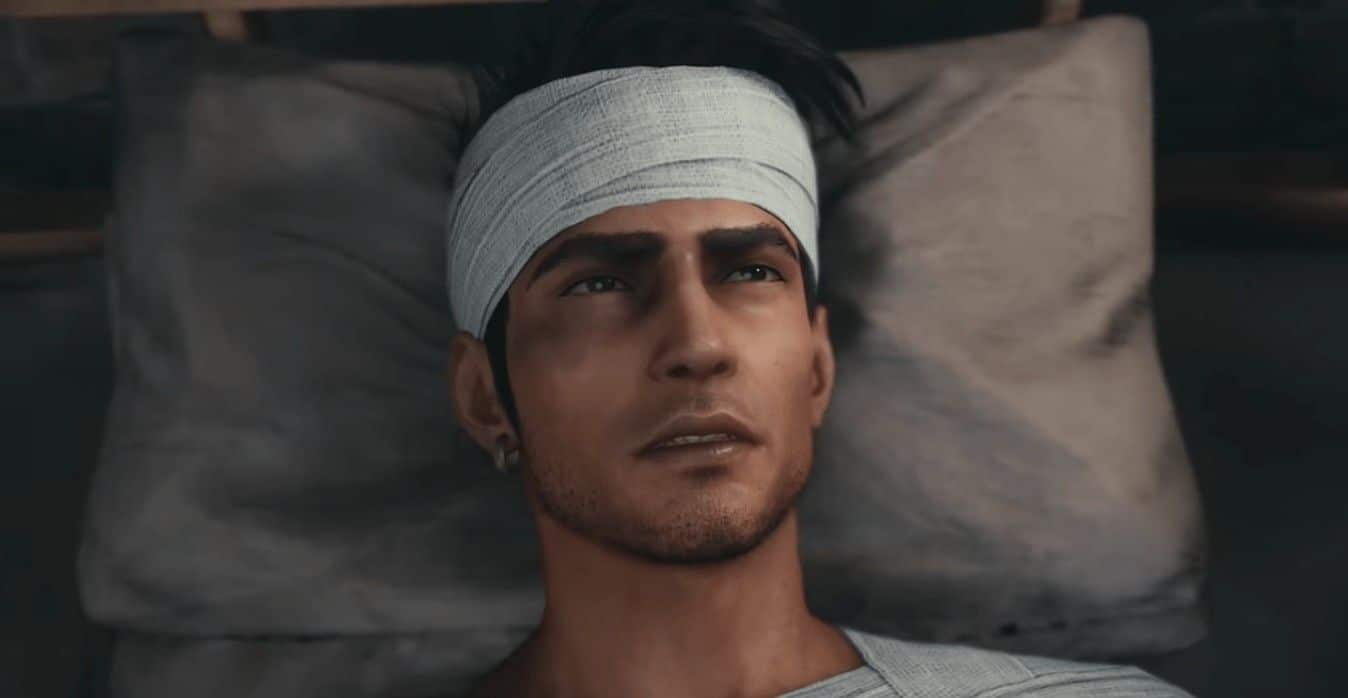 Did Avalanche all survive, and how?
We saw Biggs wake up in Leaf House orphanage, bandaged up but overall looking rather spritely for a guy who literally died in front of our eyes just six chapters beforehand. Barret was saved by the whispers, but since Biggs died in the original (granted, I guess we never saw his dead body) they would surely not have been so kind on this occasion.
It seems virtually impossible he could have legitimately escaped from the tower, so how exactly was he having a lie-in?
As for Jessie, we witnessed Cloud lament a lack of pizza as she also took her last breath in Chapter 12. But it was most surely her headband and gloves on the table next to Biggs. If he survived, then why couldn't she? The same follow-up question remains – how? She also died in the original 'fated' timeline and the defeat of the whispers doesn't alter the past of the present timeline… does it?
Could this even be another alternate timeline, or will it be explained some other way?
Finally, Wedge was last seen battling the whispers as they apparently tried to force him out of one the Shinra Building's upper windows. This would of course roughly coincide with the original, where he fell from the great height of the Sector 7 plate as Cloud and co approached. Again, we don't see him die and if the events of Destiny's Crossroads put an end to the whispers' intervention, perhaps he was saved in the nick of time.
Something tells me Avalanche's fate here is an 'all or nothing' approach – my hunch is Biggs' survival means we'll be seeing more of Wedge and Jessie in future (or alternate, or whatever) too.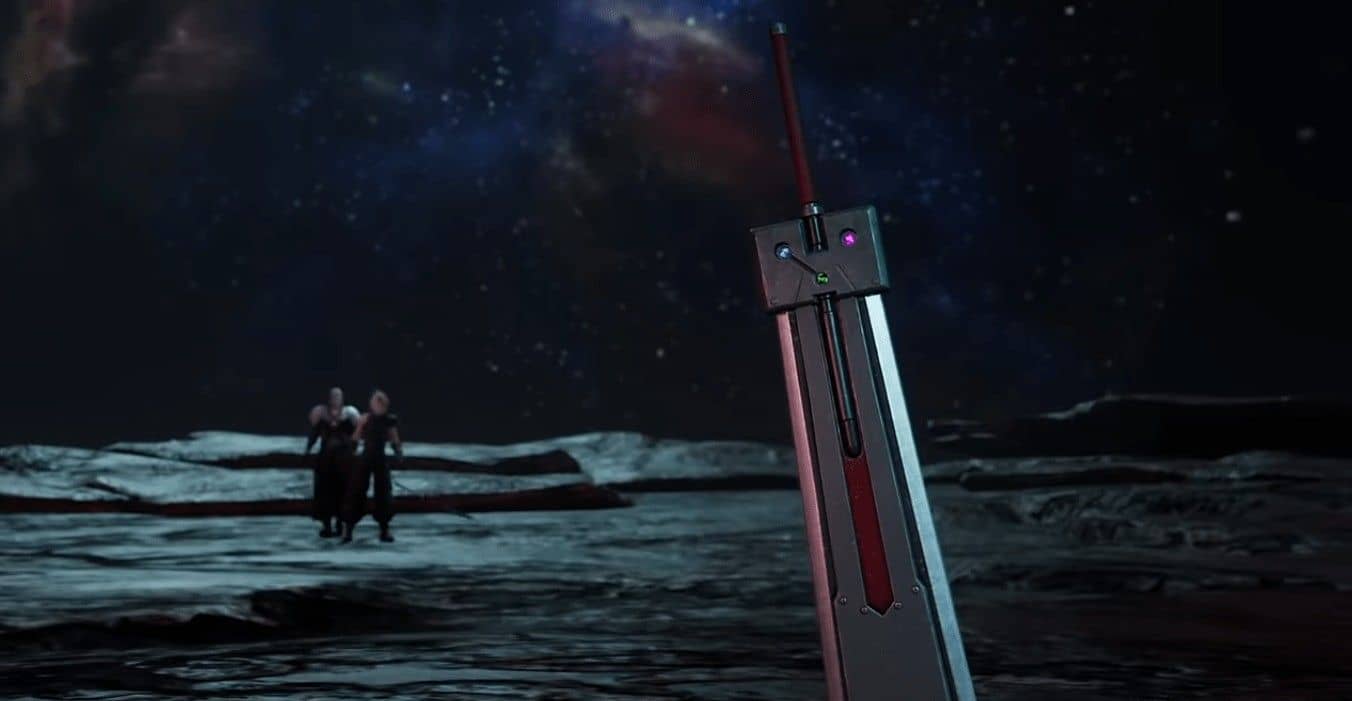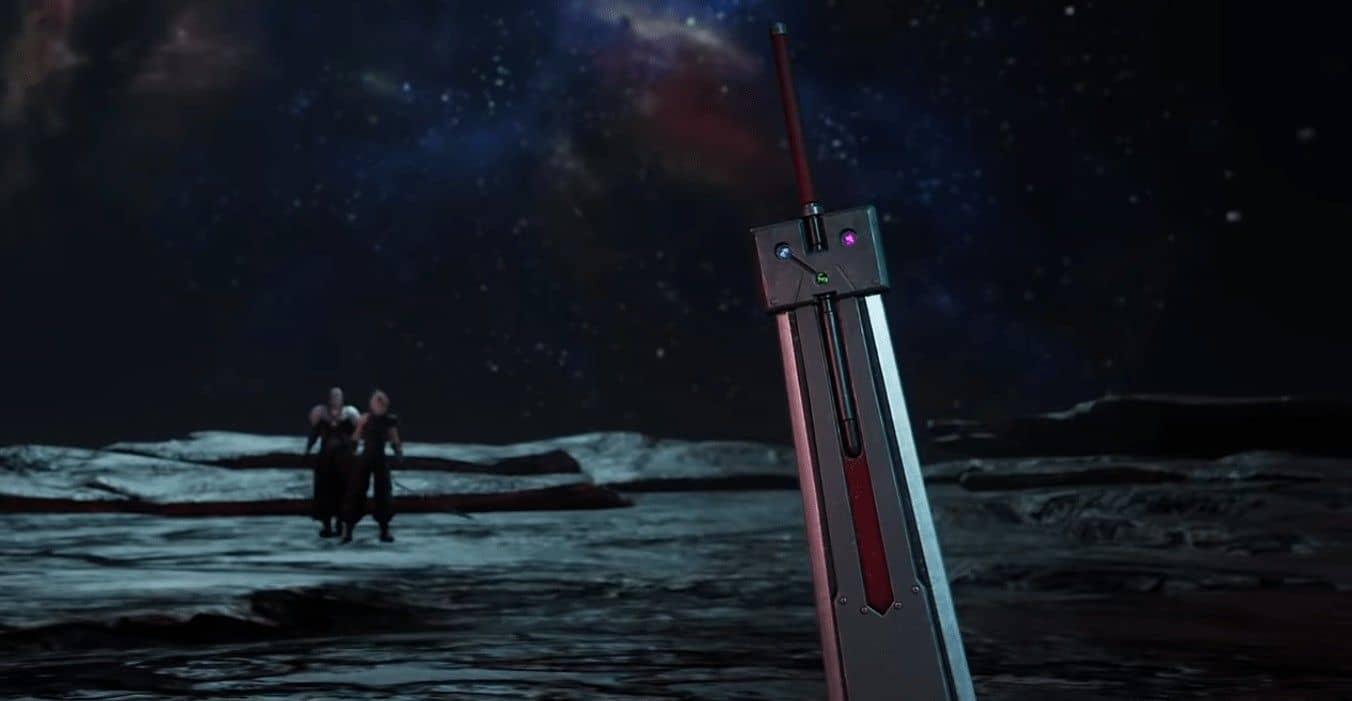 How does Sephiroth know the future?
Cloud had some flashes of the future throughout Final Fantasy 7 Remake, but somehow, this version of Sephiroth seemed to be fully aware of how things play out in the original timeline. For that matter, Aerith repeatedly dropped hints that she knew more than she was letting on.
In Aerith's case, I think she knew she was fated to die, but perhaps didn't know the exact way events would unfold. This may have been something to do with her Ancient powers, which have always been a little vague (hearing voices and knowing when people faraway die – not exactly the superpowers on my wishlist). It's still unclear why Cloud was also presented with these brief flashforwards. Perhaps it relates to a connection with the planet from mako energy, or maybe the whispers simply bestow flickers of the future on people whose fates are most crucial to the planet's own destiny.
As for Sephiroth, as Aerith states at Destiny's Crossroads, it's not supposed to happen like this. Sephiroth is playing by a different ball game, emphasised by the way he easily deflected every blow of Cloud's Omnislash attack at the edge of creation. He's ahead of the curve, and for some reason tells Cloud he wants him to survive too.
"That which lies ahead…does not yet exist"
So how exactly did he come by this knowledge? I'm almost certain it's something to do with either Jenova, the lifestream, mako, whispers, materia, the Ancients, meteor, or chocobos.
There's even a theory doing the rounds that this version of Sephiroth isn't a bad guy, and is a pre-madness Sephiroth trying to save the world from… his future self. At times, I did actually get quite a friendly vibe from Sephiroth. Stranger things have happened, maybe.
Why does Aerith "miss the steel sky"?
Aerith's final words of Remake provoke a bit of thought, but this question has actually been answered by the developers. In an interview translated on Twitter by the brilliant @aitaikimochi here, Tetsuya Nomura states:
"For Aerith, the sky symbolises sadness. The people who were dear to her, such as Zack and her mother Ifalna, had all returned to the sky … The calamity that destroyed the Ancients, Jenova, also fell from the sky"
So there we have it.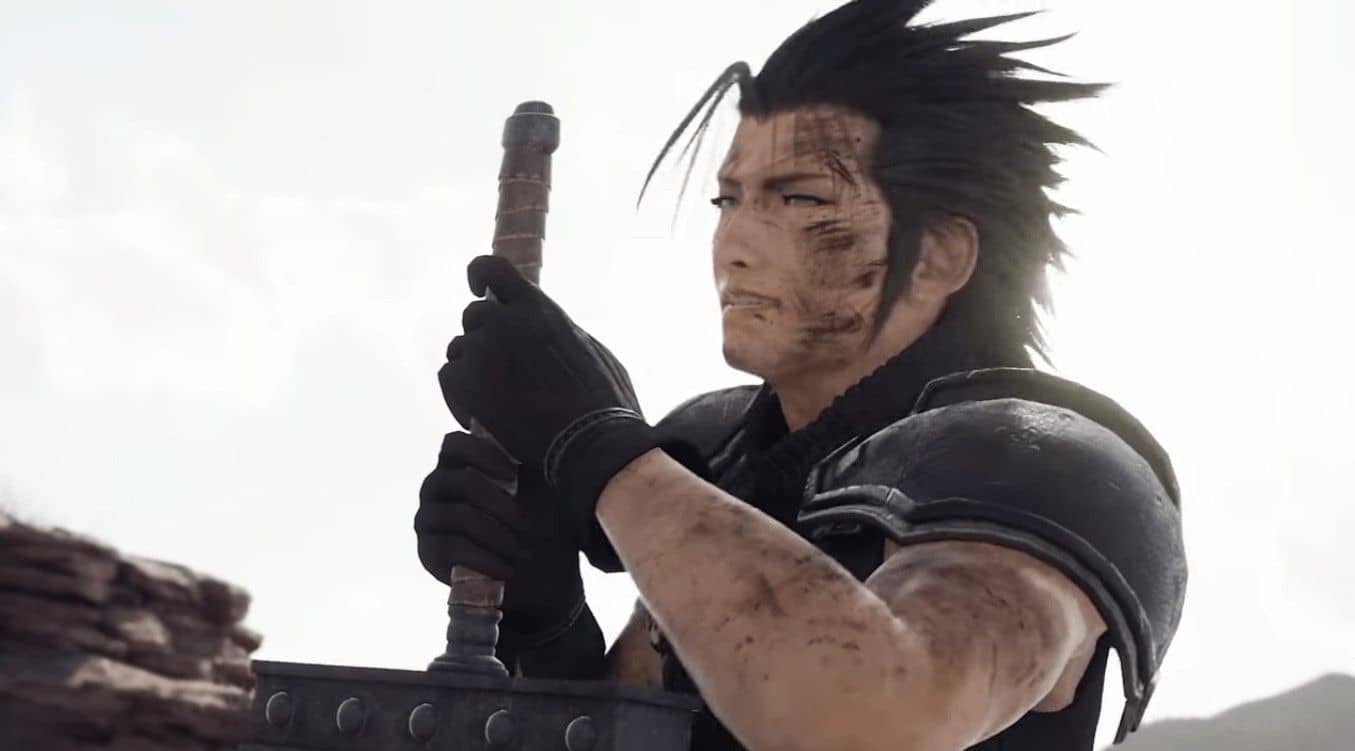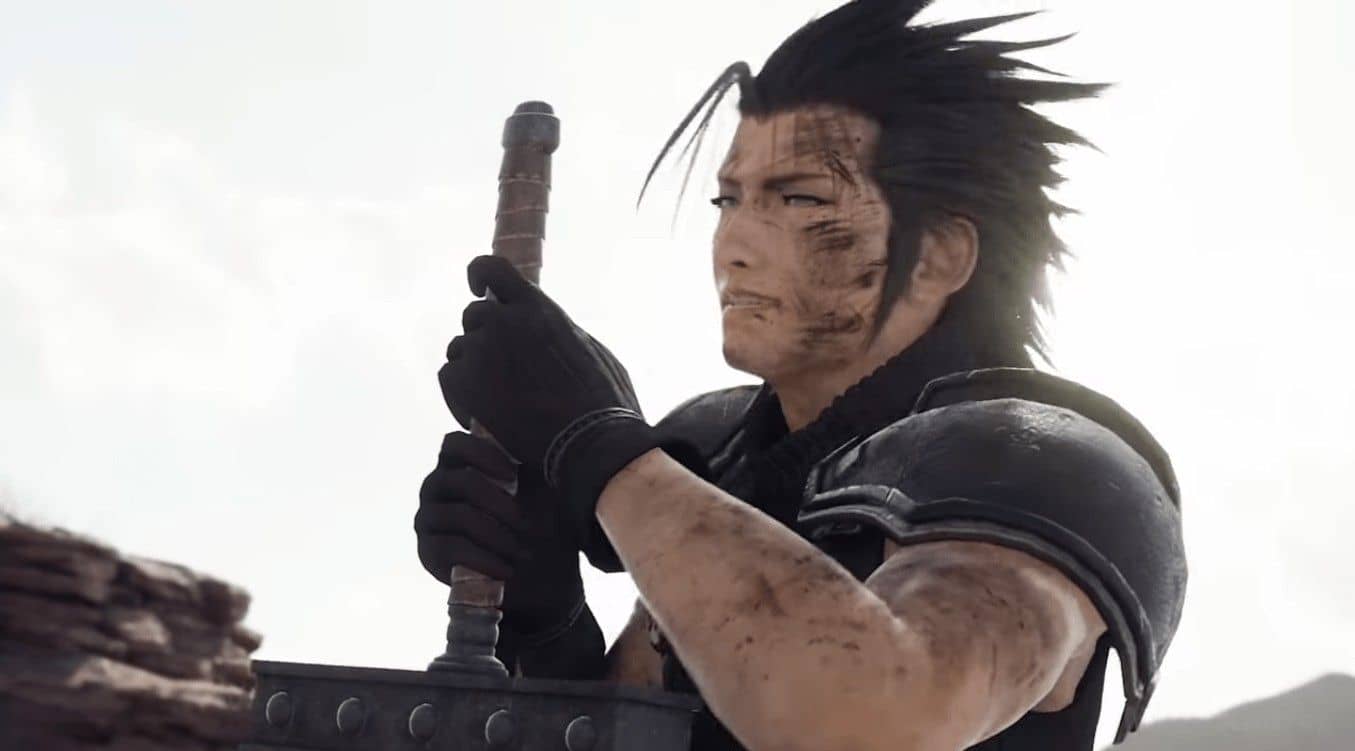 What is the relevance of Zack's survival?
In the original, Zack Fair dies before the events of the game and Cloud unwittingly adopts his persona as he heads to Midgar. This is explained in the original's lifesteam section at Mideel, and some further pieces are put together in a completely optional scene prompted by a visit to the basement of Shinra Mansion in Nibelheim on disk 3. It's here we see Zack gunned down by Shinra soldiers on a mountain overlooking Midgar.
This is perhaps the most confusing aspect of the Final Fantasy 7 Remake ending. At first, Zack's scene was masquerading as a flashback, but the blatant shot of Avalanche mascot Stamp would appear to prove otherwise. The completely different design instead indicates this is another alternate timeline, with Cloud's defeat of the whispers somehow allowing Zack to beat the Shinra soldiers originally fated to kill him.
The question, then, is what is the point of this? If Zack survives in an alternate timeline, will that have any actual effect on the timeline we continue to explore in the future Remake titles? It could make matters even more bizarre, with timelines intertwining and Cloud reuniting with Zack in a future instalment (honestly, I hope not as it sounds like a desperate fanfic storyline).
Or perhaps it's Square Enix laying the groundwork for a Zack-based spin-off, following up the PSP's Crisis Core but in a different reality where Zack lives on. On a sidenote, I reckon (and hope) a Crisis Core remaster may actually make its way to a console someday soon.
Who does the credits song Hollow refer to?
Hollow, whilst excellent, leaves us on a bit of a downer with its raw sense of grief as the credits roll. It's been confirmed by legendary composer Nobuo Uematsu as being from Cloud's point of view, and he has stated his inspiration was an image of Cloud standing in a barren, empty place with the rain pouring.
The lyrics (found here) could be interpreted in a few ways, but my opinion is firmly that they represent Cloud's feelings towards Aerith in the original timeline. A few lines in particular point to her, and fit better than the other main possibilities, namely Zack or Tifa.
"Heal every wound, and make me whole" – Aerith is a renowned healer, and her first limit break is Healing Wind
"Was it all a dream? Will I ever know?" – though Cloud's general memories are unreliable and probably feel dream-like, Aerith visits Cloud in a dream during Remake (if you get her Chapter 14 resolution scene), as well as the original shortly before she dies
"This time, I will never let you go" – Surely refers to Aerith's death in the original and Cloud's determination to make sure this doesn't happen again
"With your every smile hiding something more—Dark mysteries lurking beneath" – Aerith clearly knows a lot more than she lets on, due to her Ancient powers and her strange connection to the whispers
"I know that you're long gone" – would appear to rule out Tifa, as she lives whilst Aerith, originally, is "long gone". Though Zack is also gone, I can't see how some of the other words above fit to him.
I also don't think it's a coincidence that an instrumental version called Hollow Skies plays in Aerith's home, the Sector 5 slums.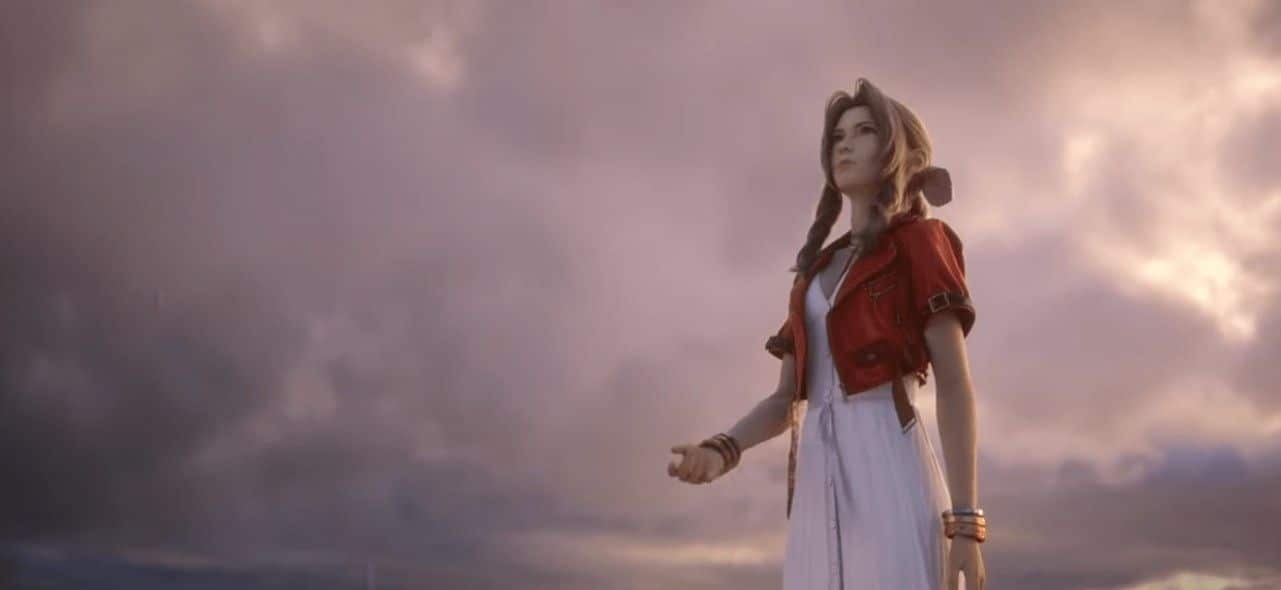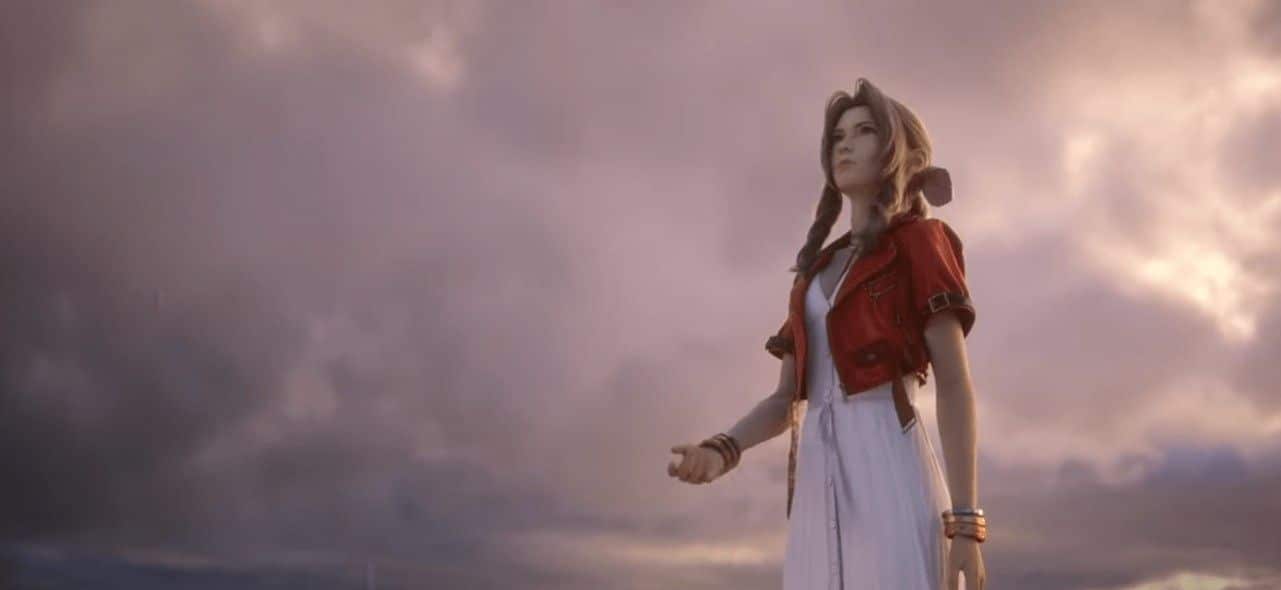 So, is Aerith actually going to die?
This is the big question. What is the narrative point of having our heroes defy fate to change the future when they already won in the first place? There was plenty of collateral damage from their original victory over Sephiroth, but none more significant or heart-wrenching than Aerith (Aeris as she was known in those days) who was stabbed in the City of the Ancients at the end of disk 1.
Couple the lyrics from the credits song ("This time, I will never let you go") with the number of times we were explicitly shown fragments of her death scene during Remake, and I think it's a misdirect suggesting the last Ancient may just make it. Either that or a huge, heart-breaking double bluff. It's the hope that kills you.
No, my gil is on Aerith surviving and someone else dying in her place. The only other candidates who would bring the same sense of tragedy are Tifa or Cloud. It's a massively big call however Square Enix play it, but my gut feeling is Cloud gets killed at the end of the game, saving Aerith and the world in the process.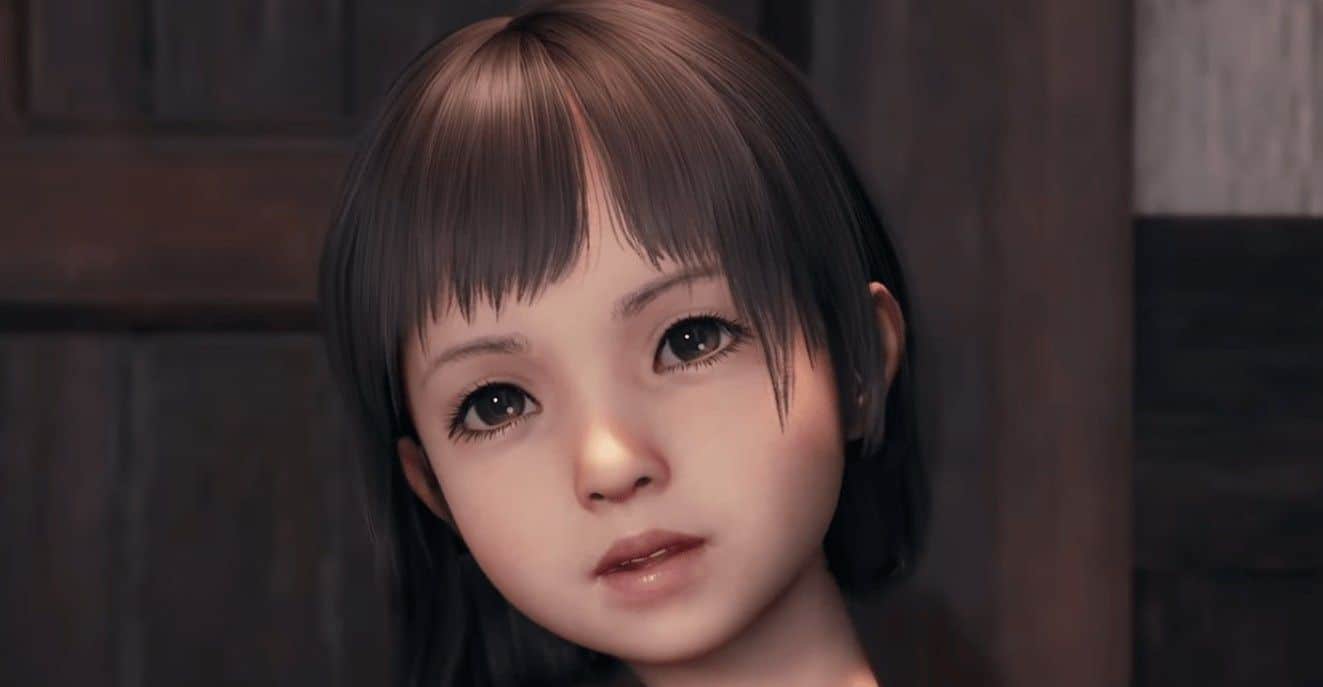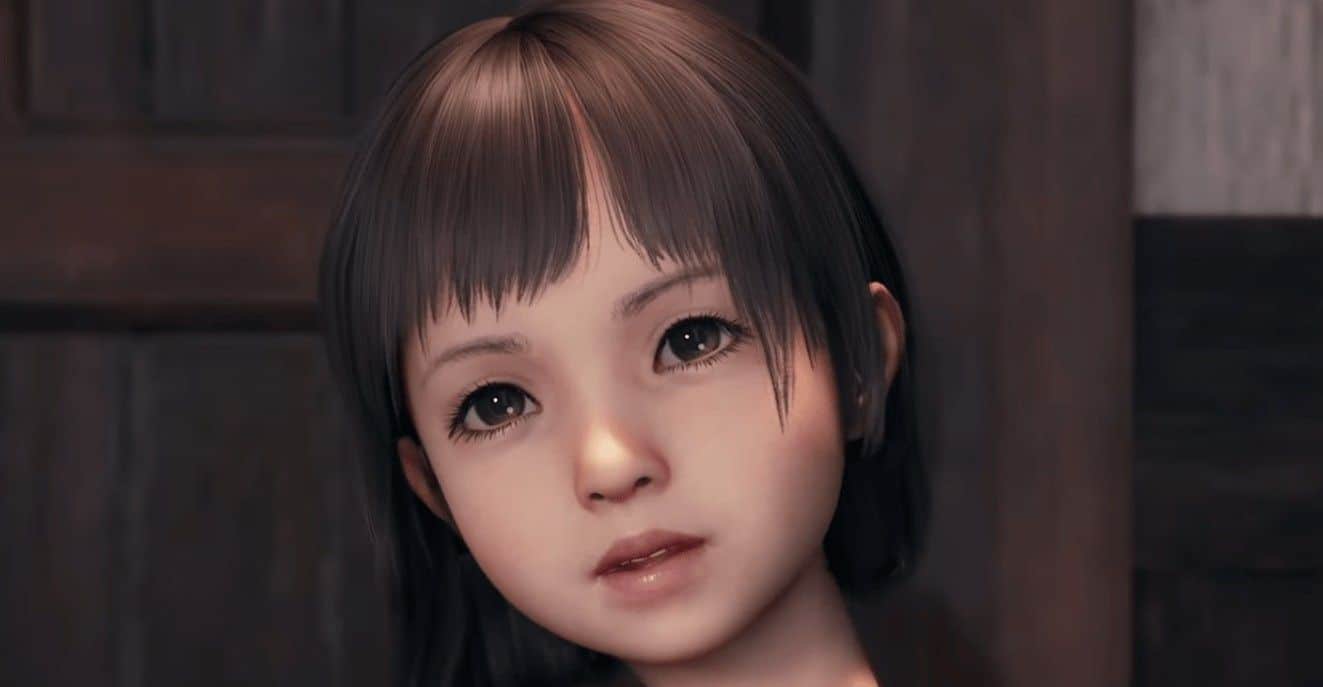 Is Marlene an Ancient?
"Daddy?" calls Marlene at the same time Barret is yelling her name on the outskirts of Midgar. Hearing distant voices? Sounds familiar.
There was also a strange moment when Marlene hugged Aerith in Seventh Heaven. The screen flashed green (the colour of the lifestream) and I think it is framed as Marlene sensing something rather than Aerith as she slowly pulls away, confused, prompting Aerith to say "Huh?".
Perhaps Aerith is not the last of the Ancients after all. Marlene's adoption into Elmyra's home mirrors Aerith's own backstory, and even in the ending to the original game we see Marlene somehow sense "The flower girl" (who is long dead) before Holy's magic tries to stop meteor. She's even tending to some flowers in the Remake ending!
As we'll probably explore at Corel in the next part of Remake, Marlene is not Barret's biological daughter. I'm calling it – she's got Cetra blood.
Are there any other questions lingering from the Final Fantasy 7 Remake Ending?
My full review of Final Fantasy 7 Remake can be found here.