For well over a decade, the Persona RPG series has been nothing short of a cult classic among its peers. Persona grew from humble beginnings as a Shin Megami Tensei spinoff to become its own household name apart from its original base.
With such widespread success, often raising the bar with each release, the series' music is a major draw. Persona's distinct sound, which combines elements of hip-hop, jazz, and pop music, is largely credited to composer Shoji Meguro. Live vocal performances of some of the Persona series' most iconic songs are also included in the experience.
However, comparing these soundtracks is more difficult than it would be with other game franchises. These soundtracks were not created as stand-alone experiences, but rather as additions to pre-existing games, the music of which must also be considered. Persona 4 and Persona 5 both had full soundtracks released. When Persona 4 Golden and Persona 5 Royal were released, their accompanying albums only contained new music, removing a clear line between them.
In this article, we will go in-depth on OST in both the greatest JRPGs of all time: Persona 5 Royal and Persona 4 Golden. If you want to know more about the music in your beloved Persona series, make sure to keep on reading!
Also Check Out: Best Party Skills
What Is The Importance Of Music In Persona Series?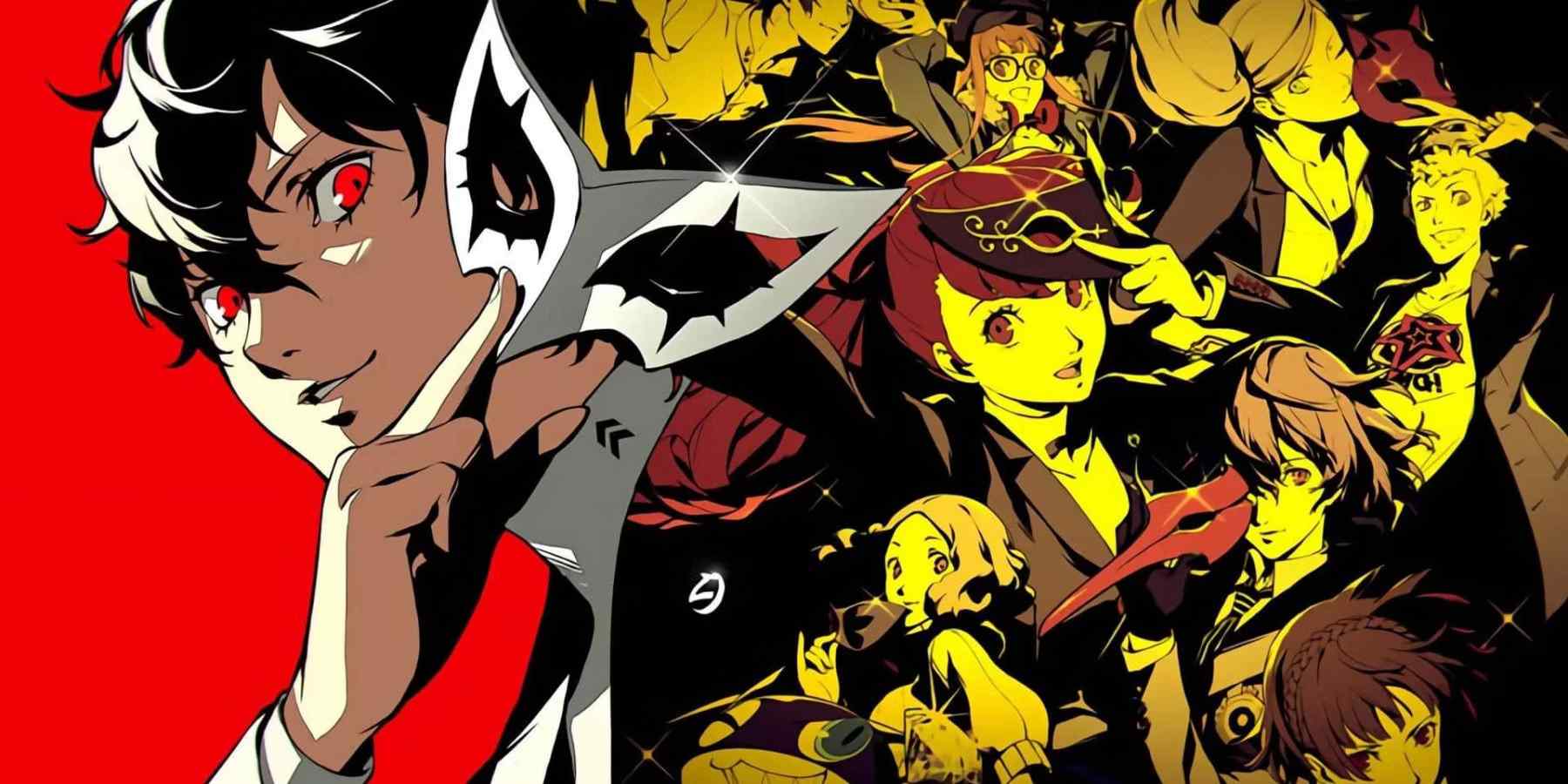 Music in video games is a varied beast that is heavily influenced by the genre/type of game and how the music fits alongside gameplay. Music in games can be subtle, or it can be bombastic. Music becomes an important part of the experience in a genre like RPGs/JRPGs.
Epic musical compositions complement moments of heightened emotion, boss battles, title screens, ending credits, and everything in between in games like Final Fantasy and Dragon Quest. Persona's musical compositions now fall into the same category as legendary JRPG video game soundtracks, especially after Persona 5.
The music of the Persona series has never been more accessible than it is now, thanks to the availability of various soundtracks from the series on Spotify. Persona's musical compositions, on the other hand, aren't entirely distinguishable by the compositions themselves, and are frequently better praised contextually.
Persona series music is best described as impressive orchestration on its own, but the actual lyrical songwriting can seem nonsensical when taken out of context. These musical pieces come to life and truly shine when they play alongside moments in each respective game. The music has to be the one thematic element that has defined the Persona series across all games.
Music As Thematic Element In Persona Series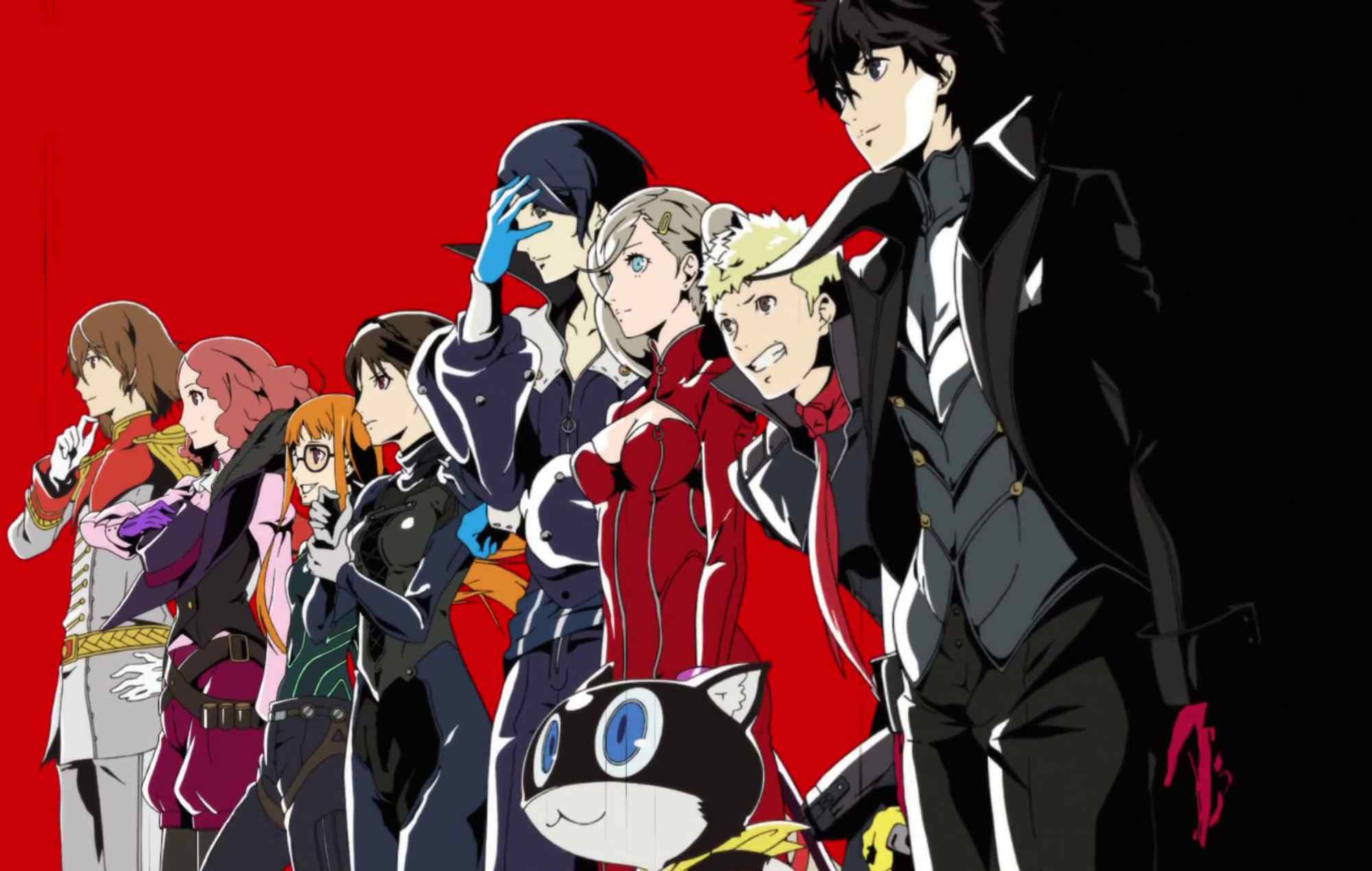 Persona isn't the first (or last) JRPG to include lyrical original songs on its soundtracks, but its range of musical inspiration is unrivaled. The way each original soundtrack is composed around a specific musical genre is a defining thematic aspect of every Persona game, not just Persona 3 onward.
The most obvious examples are Hip-Hop/Rap-Rock with Persona 3, J-Pop (or more accurately "Shibuya-kei") with Persona 4, and Acid Jazz with Persona 5. Even the first two Persona games, which were arguably more thematically similar to Shin Megami Tensei, featured metal/hard rock motifs.
Shoji Meguro, the series' composer, uses each genre/subgenre as a vehicle to drive home the main theme of each game's narrative. "Burn My Dread," the opening song of Persona 3, is a rock anthem that literally translates the game's darker themes of facing death and making sacrifices.
Persona 4's opening song, "Pursuing My True Self," serves two purposes: it represents the game's themes of adolescent self-identity, and it contrasts with the game's pursuit of truth surrounding its murder mystery. Persona 5's opening track, "Wake Up, Get Up, Get Out There," employs acid jazz as a more literal mission statement for the game's themes of rebellion and fighting for true justice.
Each Persona Soundtrack Benefits from Motifs and Repetition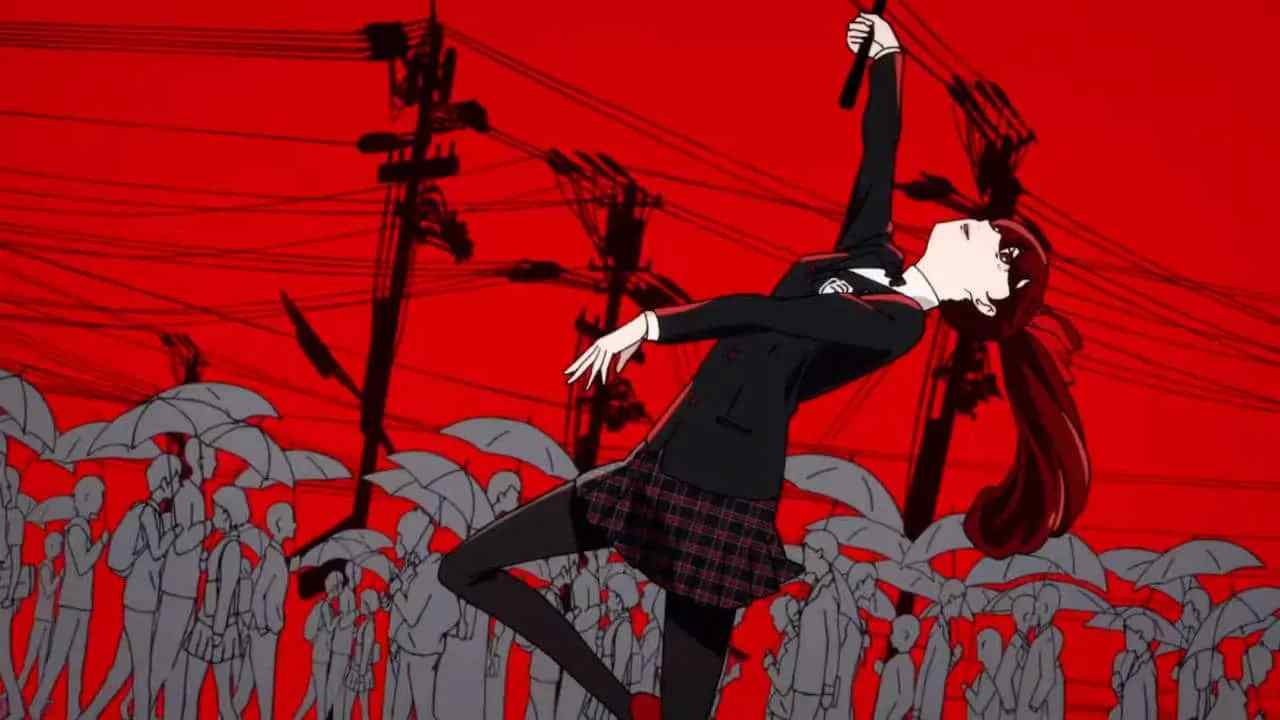 Even though the opening of each game communicates the themes of each Persona game more explicitly, the rest of the soundtracks continue to emphasize them. The use of leitmotifs, specifically repetition, continues to amplify each game's central themes throughout the soundtrack.
Persona 4's soundtrack, for example, does this with leitmotifs from "I'll Face Myself" and "Corner of Memories," which can be found throughout the soundtrack. The motifs that comprise those pivotal musical compositions can be found in tracks as upbeat and celebratory as "New Days" and as solemn and sad as "Heaven."
The ascending strings motif from "Wake Up, Get Up, Get Out There" appears in the game's battle theme "Last Surprise," the game's palace infiltration theme "Life Will Change," and even the final battle theme of "Rivers in the Desert."
These ascending strings could represent determination, or, more literally, uprising, in keeping with the game's rebellion theme. Between "Swear to My Bones" and "Our New Beginning," composer Shoji Meguro employs a similar motif to represent the inseparable bonds formed between the Phantom Thieves throughout Persona 5's journey.
Also Check Out: Best Ryuji Build
What Makes Persona Series' Music So Great?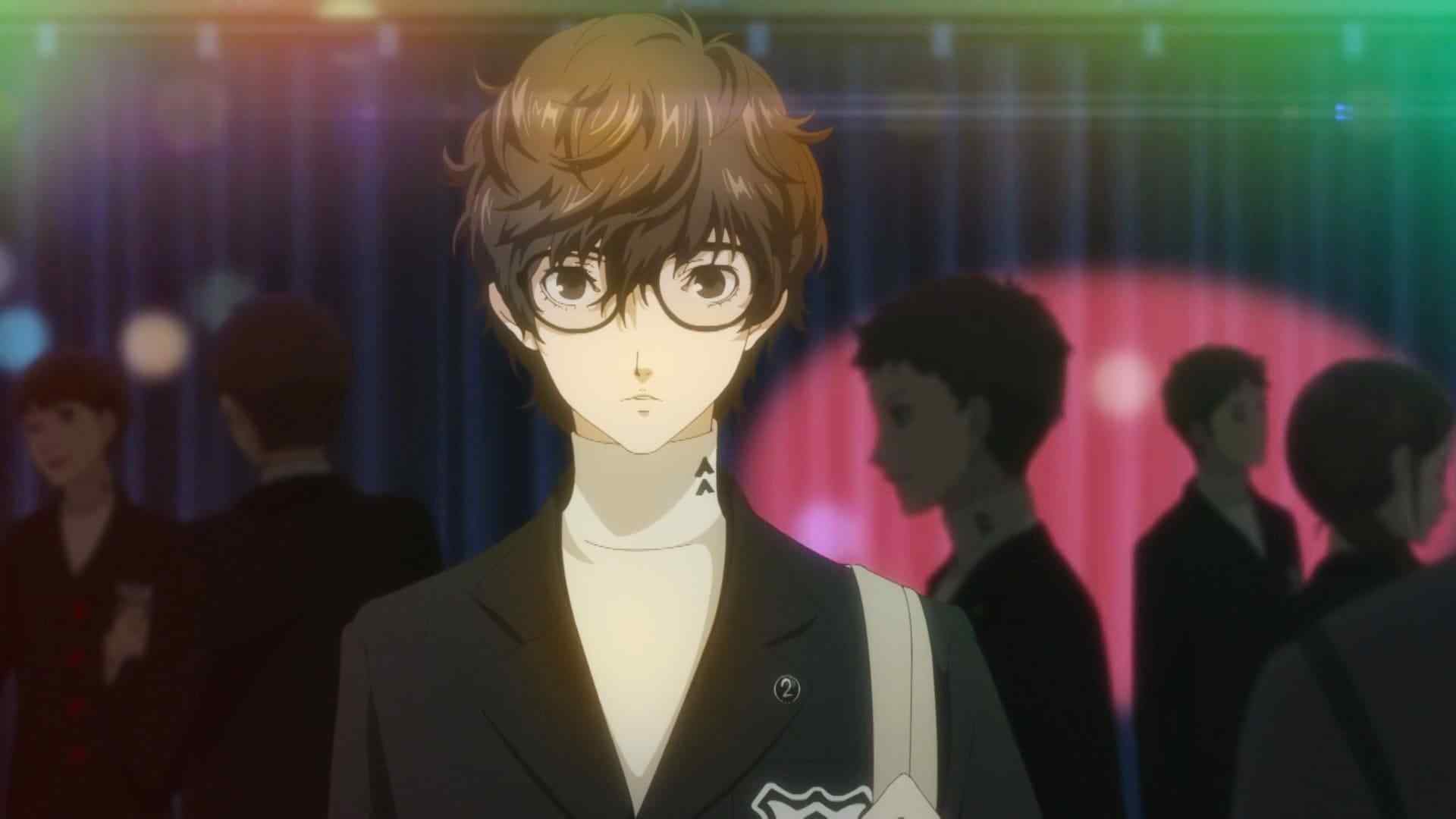 Persona games have always had one of the most rich pieces for OST in the JRPGs genre. From the start of this Shin Megami Tensei spin-off series, Persona games have distinguished themselves with their incredibly stylish presentation and distinct aesthetic influences in music.
Persona 3 was influenced by French New Wave Cinema, Persona 4 by murder mystery novels and psychedelia, and Persona 5 by street culture and gentlemen thieves.
Persona games have earned praise from critics and fans for their stylistic cohesion and commitment to developing a distinct identity for each game. Persona games achieve this in part by paying special attention to an aspect of video game design that is often overlooked: music design.
International composers' incredible talents have ensured that video games are brimming with incredibly thoughtful and powerful music, but few developers go to such lengths to make music a fundamental piece of their game's identity. With the transition from Persona 4 Golden in 2012 to Persona 5 Royal in 2019, Shoji Meguro's versatility as a composer warrants further examination.
Meguro actually deviated from Persona 4's original musical style for Persona 4 Golden, emphasizing J-Pop songwriting and brass instruments far more heavily. Persona 5 and Royal's music, on the other hand, sound very similar, with Royal feeling much more like a pure expansion of Persona 5 than Persona 4 Golden does to its predecessor.
This makes sense given that Persona 4 Golden's extra content focused on adding more fun, interpersonal stories to the original game, whereas Persona 5 Royal tells a new story that feels very similar in tone to Persona 5.
What Does Persona 4 Golden Music Sound Like?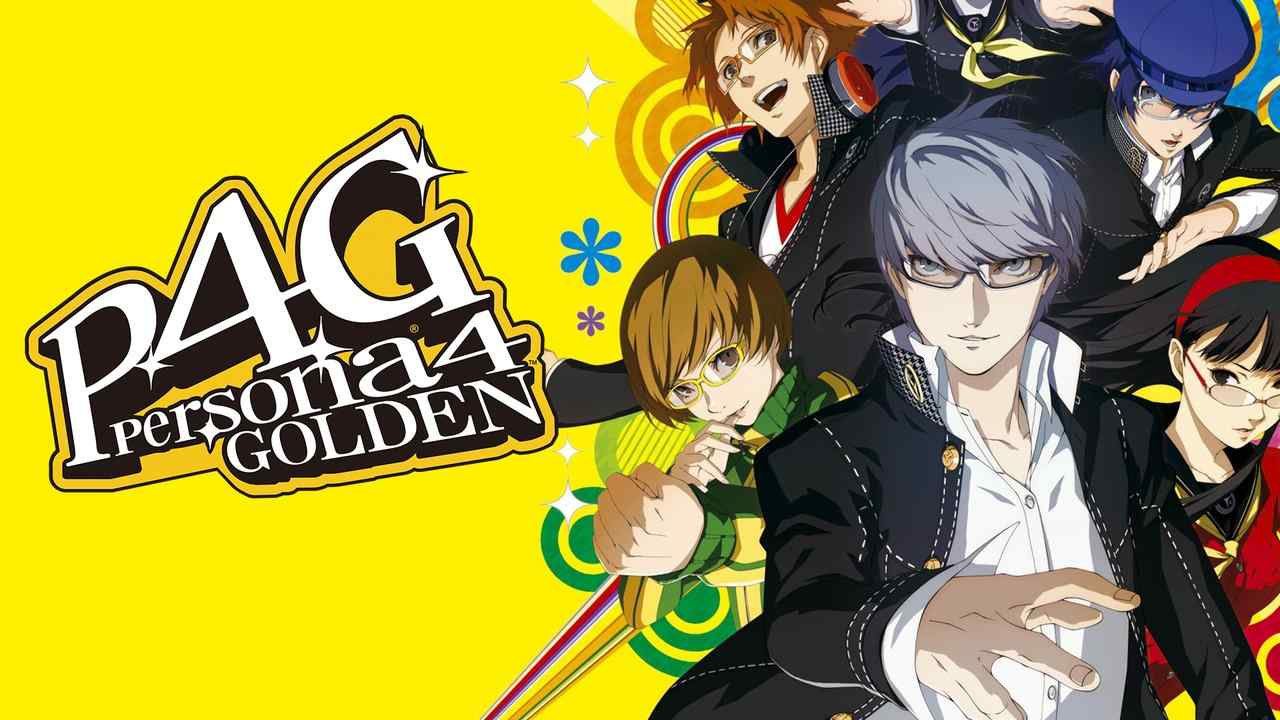 It is critical to identify how music contributes to the storytelling and player experience when analyzing video game music. Shibuya-Kei, J-Rock, and J-Pop genres are used in Persona 4 Golden to reflect the game's bright and playful color scheme and to reinforce the game's core theme that people suppress the darker parts of themselves that they fear society will shun, leaving only a happy, false mask behind.
The upbeat music reflects both the sanitized version of ourselves that people use to hide their flaws, as well as the empowerment that comes from reconciling these opposing aspects and living authentically.
Persona 4 Golden creates an inspiring musical world for players to inhabit by using musical genres that evoke a sense of mass market appeal and nostalgia for simpler times (much like the old school TVs the game uses as a motif), giving them the hope they will sorely need to navigate the twists and turns of its murder mystery plot.
What Does Persona 5 Royal Music Sound Like?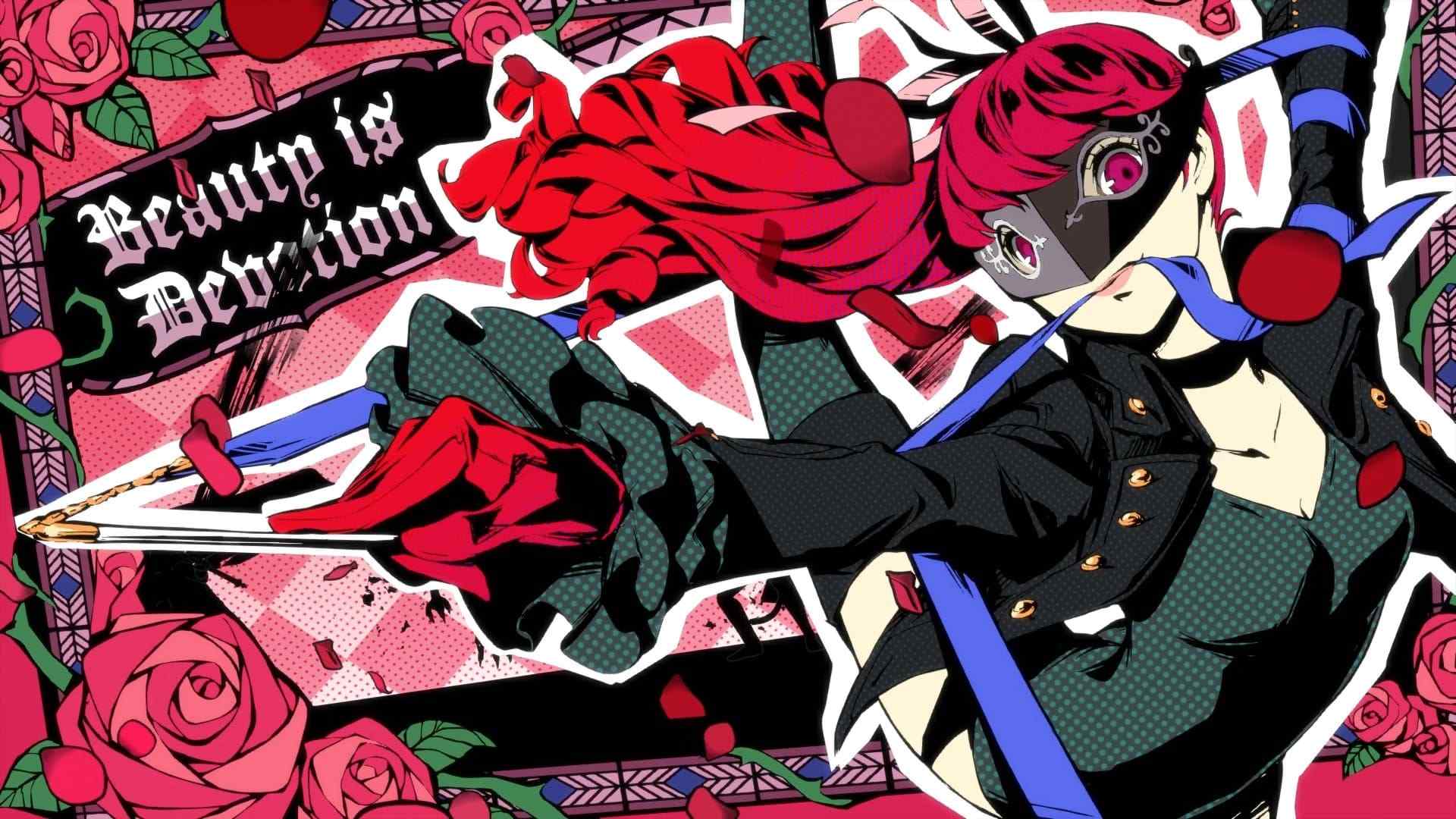 Persona 5 Royal is a story about rebellion, counter-culture, and finding one's place in a society that seems more interested in easy answers than the truth. The game's direct influences from classic French anti-hero thief Arsène Lupin and street culture resulted in music heavily influenced by Acid Jazz and the dramatic string sections typical of action film scores.
Meguro captures the music of societal struggle by drawing from Acid Jazz and street culture in particular. Acid Jazz emerged as a genre from urban youth seeking new ways to express themselves. This emphasis on more 'underground' musical styles reinforces the characters' own secret battle against society, which they are forced to keep hidden for fear of repercussions.
How Do Persona 4 Golden and Persona 5 Royal OSTs Compare?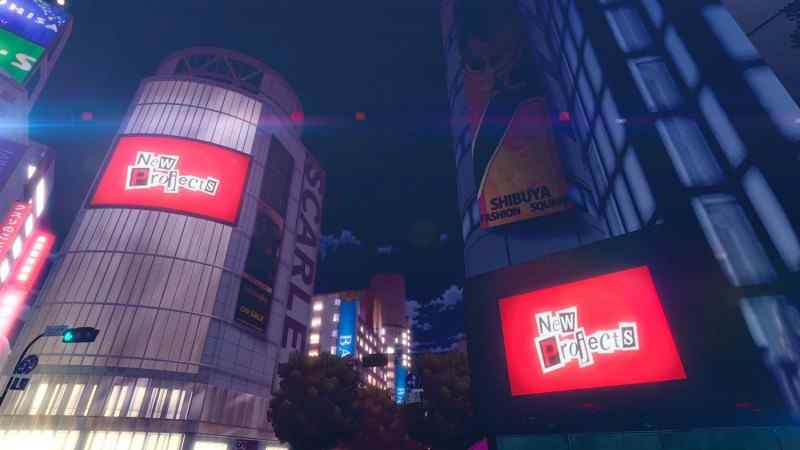 Listening to how each Persona soundtrack executes its opening theme is the best way to compare the fundamental differences between them.
This is the first piece of music that every player will hear when they start the game, and it is most likely the song that they heard in trailers before purchasing the game. The opening theme is, by all accounts, each game's way of selling you on their world and giving you a taste of the rest of the experience.
Shadow World:
"Shadow World" begins with a bright and bluesy harmonica intro before transitioning into a bouncy, driving power ballad with a lilting melody sung by Shihoko Hirata, who is a legend in her own right.
The song, like Persona 5, incorporates elements of funk music, specifically the use of an organ and a very active bass line. However, this is where the similarities end. The song is more closely related to J-Pop and Shibuya-Kei artists like Flipper's Guitar, Pizzicato Five, and ROUND TABLE featuring Nino.
Shoji Meguro's music, like a lot of Japanese pop music, draws on a variety of influences and creates something entirely new and original by combining those influences. With that in mind, the bluesy and funkier elements of the song are just a small part of a much larger set of musical influences.
Persona 4 Golden, in particular, has nearly completely replaced the darker Rap-Rock inspirations of Persona 3 that influenced Persona 4's original opening "Pursuing My True Self" with a bright mixture of horns and gospel-style organ performing classic J-Pop-style songwriting.
Colors Flying High:
"Colors Flying High," on the other hand, provides listeners with a sense of conflict, action, and melodrama in a grandiose, operatic style. The song is also a power ballad, but instead of a lilting melody and playful folkiness, we get a driving rock drum beat that underscores sweeping strings, distorted funk guitar, and electronic piano, all of which are hallmarks of Funk and Jazz.
The song has a much darker instrumentation, with aggressive synthesizers and percussive elements scattered throughout the background to reinforce Persona 5 Royal's rebellious musical world.
"Colors Flying High" has a similarly optimistic tone, but that optimism serves to inspire players to prepare for the characters' upcoming fight against society. The music evokes classic thief story clichés while maintaining a firmly modern sensibility to remind us that we are bringing the devious antics of an old-school TV criminal into the present day with modern problems to solve.
What Does The OST In Persona Series Highlight?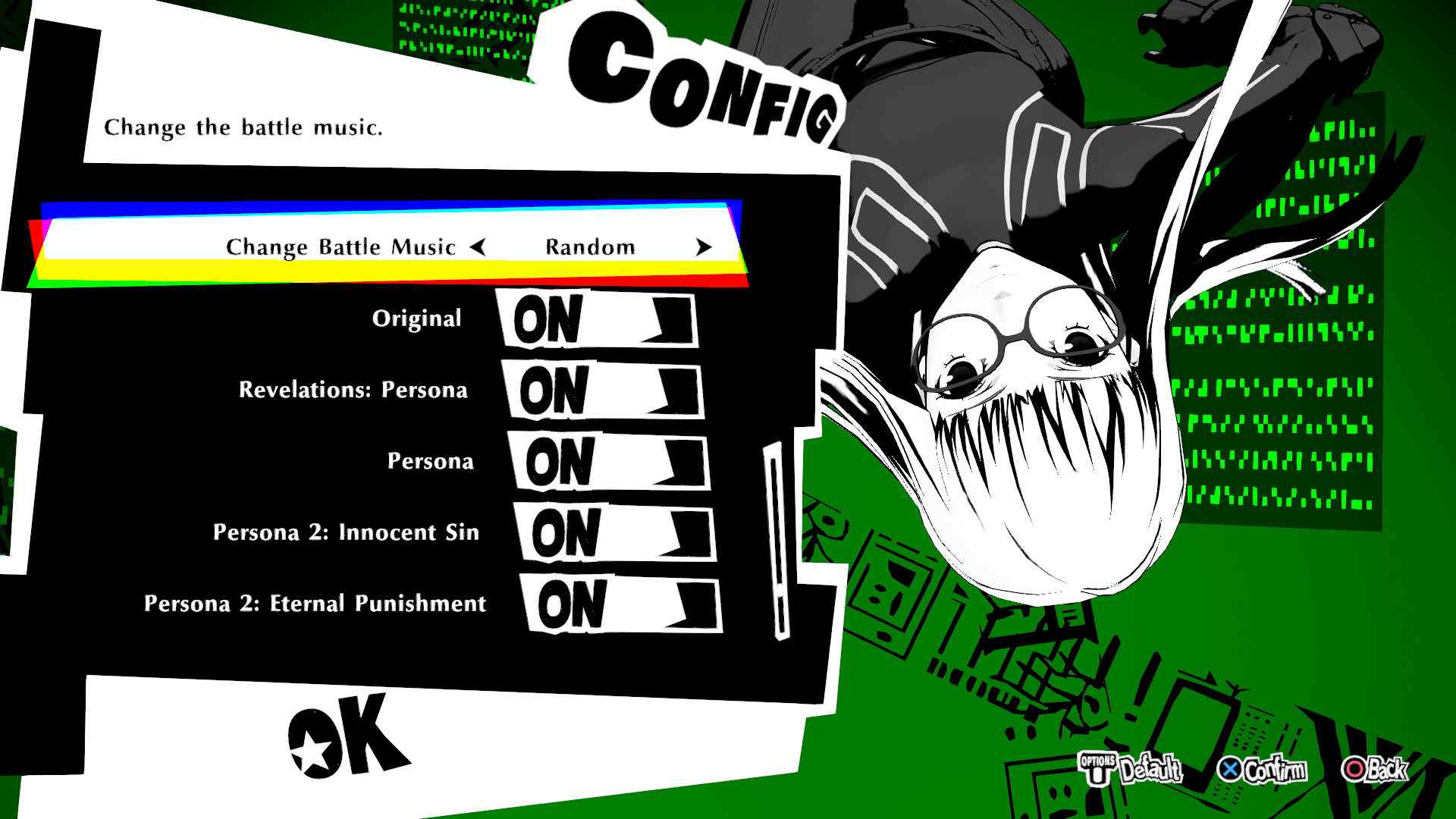 Each of these songs serves to highlight the various creative priorities of the games. The opening of Persona 5 Royal is designed to make players feel energized and powerful, ready to take on the entire world if necessary.
The opening of Persona 4 Golden is far more concerned with showcasing the fun and playful relationships that the player will find in its colorful cast of characters, even as they are threatened by a dangerous serial killer. The feelings evoked by these opening themes remain consistent throughout both soundtracks.
Both openings are optimistic, which serves the necessary purpose of preparing players to survive in a hostile world. The music's ability to clearly showcase the values of each Persona game's characters and how they choose to overcome adversity is precisely what distinguishes these two soundtracks.
If you want to enjoy any of the Persona soundtracks without playing the game, you can do so either on youtube or on Spotify.
Main games soundtracks:
Persona 5 OST
Persona 4 & Golden OST
Persona 3 & FES OST
Persona 2 Sound Collections
Others:
Persona 4 Dancing All Night OST
Persona 4 Arena Ultimax OST
Never More -Reincarnation: Persona 4-
Persona 3 & Persona 4 Vocal Sound Collection
PQ & PQ2 OST
MUSIC FES 2013
SUPER LIVE 2015
Also Check Out: How To Unlock 3rd Semester In Persona 5 Royal?
Shoji Meguro's Persona Composition Work Is Iconic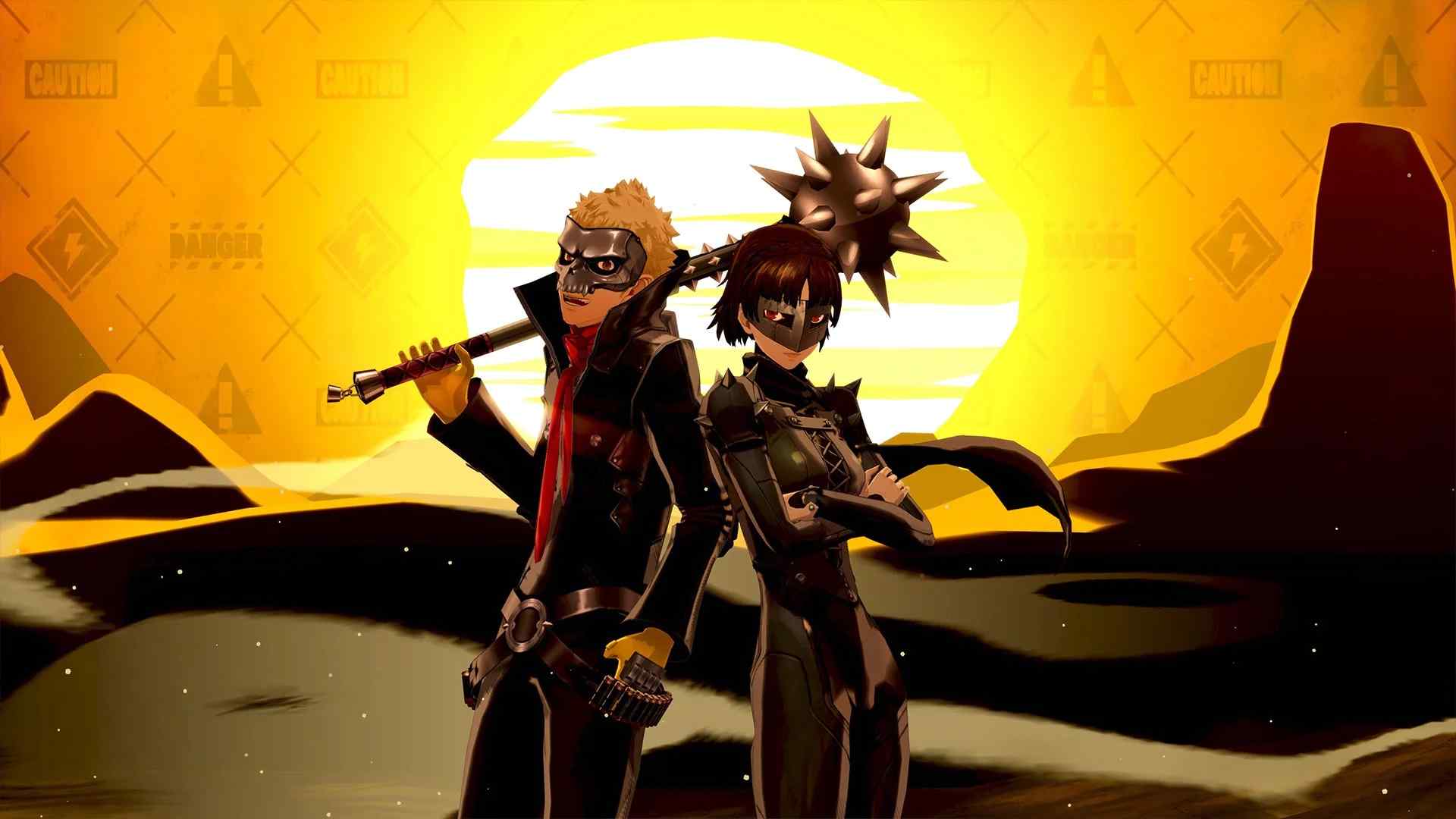 Because of Shoji Meguro's incredible work with characterization and world themes, each Persona game has numerous examples of music heightening the moment.
It's why Persona's overworld themes, battle themes, boss themes, and other music are among the most memorable in video game history: Pandora's boss theme in Persona 1, "Knights of the Holy Spear/Lance" in Persona 2, "The Battle for Everyone's Souls" in Persona 3, "The Almighty" in Persona 4, and "Rivers in the Desert" in Persona 5. The list of notable, memorable examples from each Persona game's soundtrack is endless.
Listening to these songs alone can be a joy, but the juxtaposition of these orchestrations with in-game moments makes these soundtracks so powerful. Persona's music, like that of many JRPGs, is an important part of the experience, but series composer Shoji Meguro goes a step further by creating an entire world around his orchestrations.
Persona's use of various genres/subgenres to identify characters, themes, and moments is arguably unparalleled. Persona fans adore Shoji Meguro's work because of his mastery of transitioning and incorporating musical leitmotifs into impactful musical (and emotional) crescendos.
Conclusion
And there we have it, everything you need to know about the music and its impact in the Persona series. It is definitely one of the more significant things about the Persona series and each OST carries a theme and vibe of the whole game.
The composer Shoji Meguro has done an amazing job with his music work and it will definitely remain one of the best OSTs ever in this growing world of JRPGs.