7 Days to die is an early-access survival open-world game developed by The Fun Pimps. Building a shelter is one of the most important and exciting parts of the game. You will need different kinds of blocks to build a shelter.
If you have no shelter to live in, the zombies will eventually arrive, and you can get killed. A wooden frame is an important item for creating a shelter. This wooden frame can climb on top of houses or different Points of View (POVs).
The wooden frames can be built easily. To upgrade the wooden frames in 7 Days To Die, all you have to do is right-click after getting the necessary upgrade resources for it. Though, some players might be struggling to find which items are required in order to upgrade the wooden frame.
In this article, we will go through the steps of building the Wooden Frames in 7 Days To Die and how to upgrade them further. We will also discuss the materials required to upgrade the wooden frames.
Related: How To Use Augmented Steam?
What Are Wooden Frames In 7 Days To Die?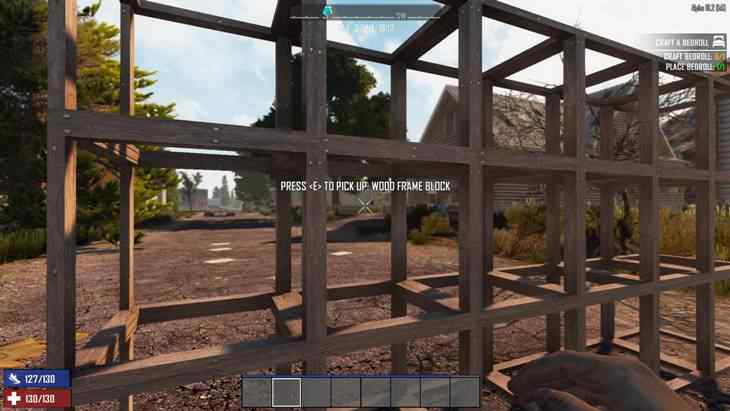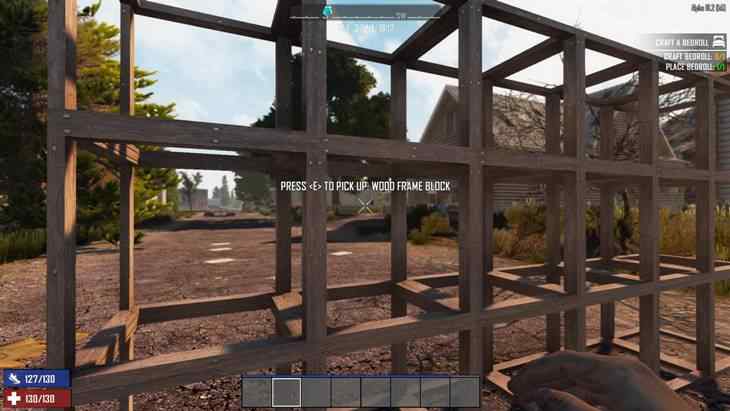 The Wooden Frame in 7 Days To Die is useful throughout the gameplay. It is the most accessible block to make, but it is not very durable. It only takes some hits for the zombies to break it. Unlike any other building block, these wooden frames can be picked up after placing them because of its low cost.
This temporary frame structure can be turned into more durable blocks through upgrading. The ability to move it is one thing that makes it quite handy. This block can be used to make pillars to reach the top of the roof.
How To Build A Wooden Frame In 7 Days To Die?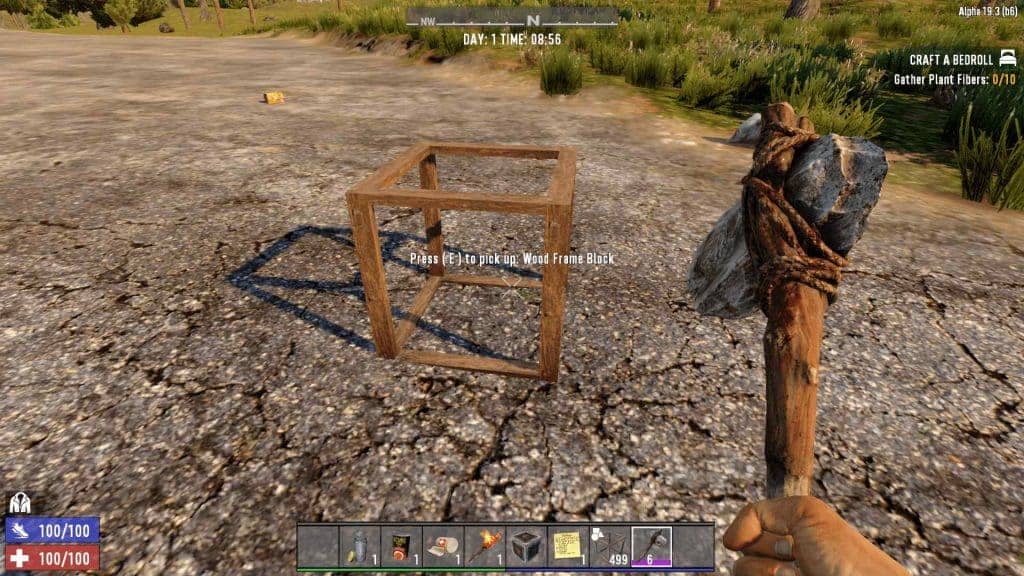 Building a wooden frame in 7 Days To Die might be a complicated thing for new players, but it is quite easy. It is a quite handy item so most of the players will want to build it, as it can be reached to climb buildings and stuff.
Related: Is GTA Online Really Boring?
You will have to follow these steps to build a wooden block;
Collect Wood
Collecting wood is the first and foremost step of building a wooden frame in 7 Days to die. You will need 2 pieces of wood to craft a wooden block. You can gather wood easily by using your axe.
Go To The Inventory
After you find the pieces of wood, you have to press Tab and go to your inventory and select the Wood
Checking The Recipe
After going to your inventory, you have to locate the pieces of Wood and select them. After that, you will see a "Recipe" button, you have to click on it so you can get a number of recipes that you can craft using your wooden pieces.
Craft The Wooden Frame
After clicking on the recipes, simply just click on the Wooden Frame to craft it.
How Can I Upgrade The Wooden Frame In 7 Days To Die
To upgrade a wooden frame, firstly, you need to know what Upgrading means. Upgrading is a game mechanic in 7 Days To Die, which can improve the block to make it stronger.
In order to upgrade, you must first gather the resources needed for it and then upgrade the block of your choice, in this case, a wooden block.
What Materials Do I Need To Upgrade The Wooden Frame?
To upgrade the Wood Frames to wood blocks, you will need 8 pieces of wood. For the next upgrade, which is upgrading the wooden block to a cobblestone block, you will need 10 cobblestone rocks.
The next upgrade will be upgrading cobblestone blocks to concrete blocks which will require 10 concrete mixes. Lastly, to further upgrade concrete blocks to steel blocks, you will need 10 forged steel.
How Can I Upgrade After Getting The Required Items?
To upgrade the wooden block, you must hold the right click while the axe is in your hands, and you should be pointing at the placed wooden block.
You will see a progress bar while holding a right click; once the progress bar is complete, the upgrade will be done. You can simply repeat this process to upgrade the block further and make it stronger.
Also Read: Terraria Vs Starbound – Which One Is Better
Conclusion
In conclusion, upgrading wooden frames is an integral part of the game, as you must make them more durable and strong. You can follow the above steps to upgrade and build wooden frames efficiently.
Upgraded wooden frames can provide better protection from zombies and don't cost much. Though, upgrading them occasionally is important because they can break easily after some hits.
Remember to upgrade the wooden blocks that are more likely to get attacked so your shelter can be kept safe. Once the zombies get inside, there's no fixing back!