Stardew Valley places a strong emphasis on its players' social interactions. It is a rather enjoyable part of the whole game. If that's what you desire, you can start a family. In Stardew Valley, you can marry non-player characters (NPCs) or your friends.
You can marry another player by giving them a wedding ring. The other player will get the option to either accept the ring or deny it. To get a wedding ring you will have to first craft it using five iridium bars and a prismatic shard.
Let's discuss how you can marry another player in Stardew Valley and how marrying impacts your gameplay.
Also Read: How To Get Pearls In Stardew Valley?
What Does Marrying Do In Stardew Valley?
Getting married can have a significant effect on the gameplay. You can increase the amount of fun you have playing the game with your companion. To further improve your gaming experience, Stardew Valley even allows you to have your own children.
The act of getting married will allow you to move into the Farmhouse, and you will now have 14 hearts rather than 10 hearts. Some people refer to this as the "power of love."
How Can I Marry Someone In Stardew Valley?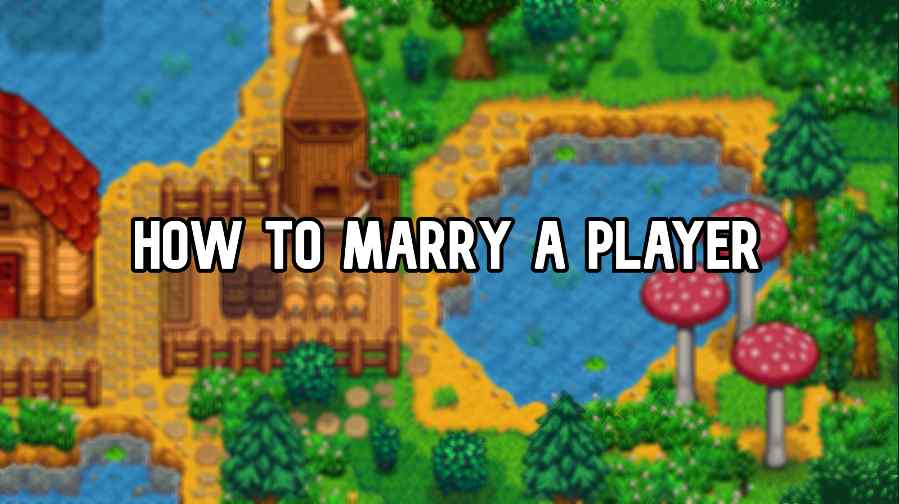 In order to marry someone, you will need to present them with a Wedding Ring. This will allow them to either accept or reject the ring. You will be legally married to the player if they accept the wedding ring you offered them.
You can craft a wedding ring by using five iridium bars and one prismatic shard. Keep reading if you do not know how to get these items. 
Also Read: How Long Can Crops Go Without Water in Stardew Valley?
How To Get A Wedding Ring In Stardew Valley?
The Traveling Cart offers Wedding Rings for purchase. It is open every Friday and Saturday from 6:00 AM to 8:00 PM. He sells the wedding ring recipe for 500 grammes.
Once you have the recipe, you will need to make it. You will need five iridium bars and one prismatic shard to craft the wedding ring.
You can acquire iridium bars in several different ways, including geonodes, monster drops, iridium nodes, the Skull Cavern, and the Statue of Perfection.
The prismatic shard can be obtained from the monster drops in Skull Cavern, Fish Ponds with 10 Trouts, and The Statue Of True Perfection also generates one prismatic shard daily.
How To Divorce A Player In Stardew Valley?
If the wedding somehow does not work or you want to leave your spouse, you can divorce them. To get a divorce, you must have 50,000 gold in your pocket. If you already possess it and are prepared to spend it, make your way to the house of Mayor Lewis.
You'll find Lewis' marriage log, a small book, next to the kitchen. You'll be prompted to spend that money on a divorce if you interact with it.
Conclusion
You can marry a player in Stardew Valley by proposing to them using a Wedding Ring. However, first of all, you have to craft the Wedding Ring after getting the recipe from the Travelling Card, and then you will be able to propose to the player of your liking.
If they accept the proposal, you will live happily ahead; if they don't, better luck next time!