There are many special items available in Stardew Valley, and one of those special items is, of course, Pearls. It is one of the rare items in Stardew Valley, so it might be a little difficult for you to get it but worry not; we will assist you.
Pearls can be obtained from several locations or sources. A Pearl can be obtained after solving Journal Scrap #6 on Ginger Island. You can get one from Willy after filling a fish pond with 10 crabs. One by clicking on the clam shells in the correct sequence in the Mermaid Boat at the Night Market. There are more ways to get pearls, so stick around.
In this article, we will go through the different ways you can obtain pearls in Stardew Valley.
Also Read: How Long Can Crops Go Without Water in Stardew Valley?
What Are Pearls In Stardew Valley?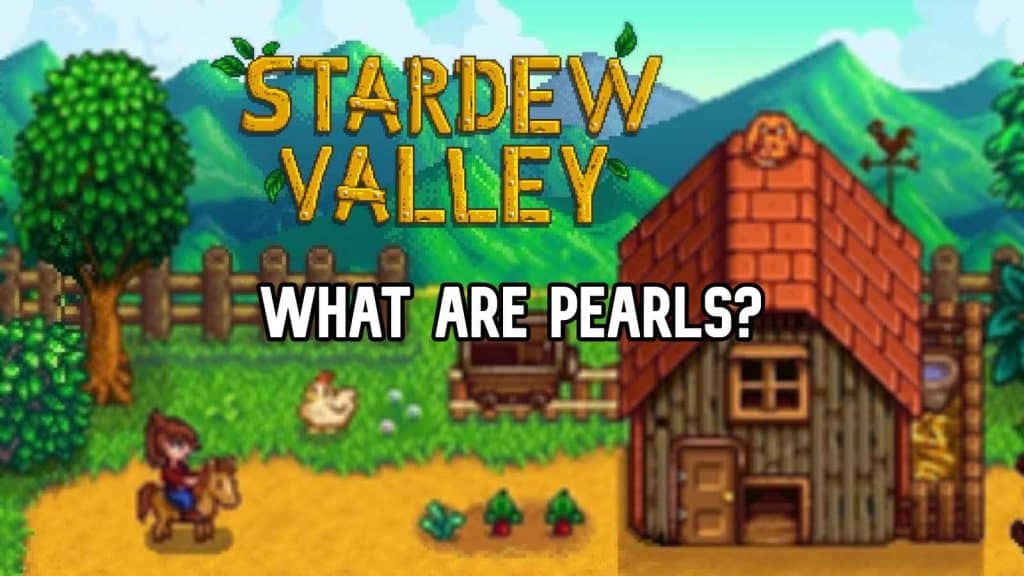 A Pearl is a unique and valuable piece of jewelry. You might refer to it as a rare treasure from the sea. Pearls can be used for various purposes in Stardew Valley, including the option to give them as gifts to the locals.
In addition, they are utilized in the tailoring process; therefore, if you are interested in the Bridal Veil, Pearls are the things for you. The acquisition of mullahs can also be accomplished with the use of pearls. You can get 2,500 gold pieces in exchange for the Pearls, a good offer.
How To Get Pearls In Stardew Valley?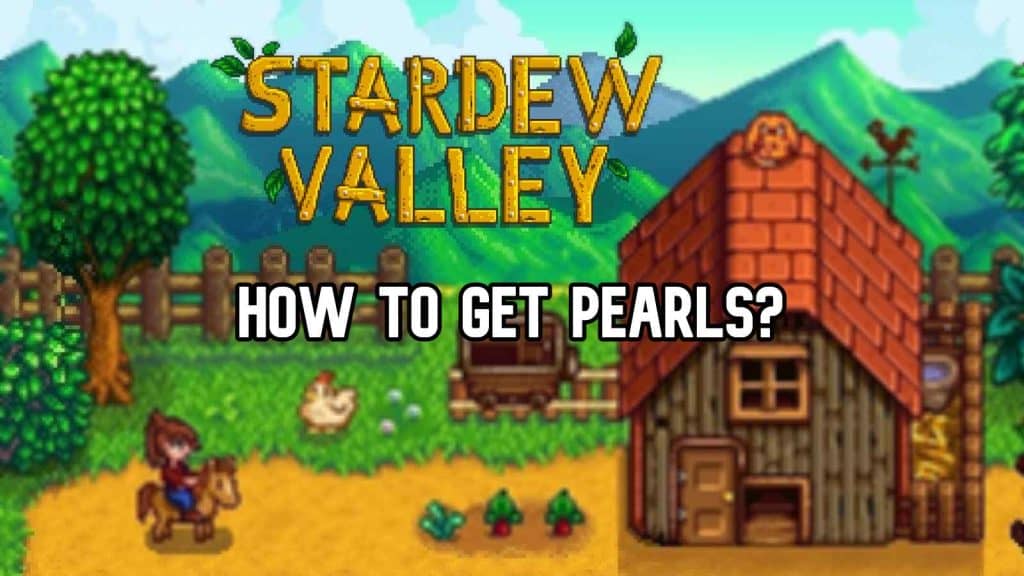 Now, the main question arises, how to even get the Pearls given that they can be useful in quite a lot of stuff? Well, there are different ways that you can get Pearls.
Some have very low chances, while others have guaranteed at least one pearl. We will discuss all the ways or sources in detail below.
These sources include;
Fishing
Blobfish pond
Artifact Trove
Ginger Island
Willy
Looking in the Mines
Clicking on Clam Shells
Fishing
The first way to get Pearls in Stardew Valley will be through Fishing. You have a 0.4% chance of getting a pearl in your hands while fishing. This is the most complex way to get Pearls, but who cares about the hardness if you are lucky enough?
BlobFish Pond
Blobfish pond can be bought from Robin, and if you fish in it, you will have a 1.7-1.9% chance of getting a Pearl in your inventory. This might not seem a lot, but it is more than the 0.4% chance at a standard fishing pond.
Artifact Trove
An Artifact Trove is another way you can get Pearls in Stardew Valley. Most of the items that you can get from it are artifacts. There is a 3.7% chance that you will be able to get a Pearl out of it. In fact, all of the items you can get out of Artifact Trove have a 3.7% chance, so there is no item with a higher chance of appearing.
If you do not get a Pearl out of the Artifact Trove, then unfortunately, that is just your luck. 
Also Read: How To Get Hay In Winter In Stardew Valley?
Ginger Island
After solving Journal Scrap #6 on Ginger Island, you can obtain a Pearl from the island. A map may be found in Journal Scrap #6, and it illustrates the region that is located to the southeast of the Island Farmhouse.
If you travel to the place that is described in Diary Scrap #6 and dig there, you will find a Pearl and a Golden Walnut. These items are assured to be there.
Willy
If you assist Willy in filling out a pond with ten crabs, he will reward you with a Pearl as a thank-you. He spends much of his time at the beach before establishing his Fish Shop, although he has a strong affinity for crabs.
Looking In The Mines
After activating the Shrine Of Challenge or during the Danger in the Deep, foraging in the Mines gives you a guaranteed Pearl.
The Shrine of Challenge is unlocked after completing the Danger in the Deep, so if you have not already completed the Danger in the Deep, just go looking in the mines, and you will be granted a Pearl, hopefully!
Clicking On Clam Shells
You will be granted a single pearl if you click on Clam Shells in the correct sequence in Mermaid Boat or Night Market.
Note: Only one pearl can be obtained from the Mermaid Boat per save file or one per player in a multiplayer session.
If you do not know the correct sequence, then it is available in Secret Note #15, and if you do not know where that is, then we will tell you;
The correct sequence for clicking Clam Shells is From Left to Right; 1-5-4-2-3.
Conclusion
From this article, we can conclude that Pearls can be obtained in several ways. Some of the ways are hard, while others are relatively easy. Pearls can also be used for several things. For example, they are used as a spoof in Bridal Veil. You can also use it as gifting material for villagers.
Overall, Pearls are quite a handy item and are somewhat rare or hard to get.