Persona 5 Royal was recently released in the West, and fans of the series were quick to dive into the game's world and mechanics. Atlus' Persona 5 Royal, like most RPGs, has the player go through a grueling storyline filled with fantastic writing while battling enemies and monsters who will try everything they can to stop you.
However, having high-level Personas who can take a beating and dish out a severe punishment is the best way to ensure you trump your opponents. This route, however, would necessitate spending a significant amount of money on the creation process, which can be difficult to come by at times. Money is one of the major things in Persona 5 Royal, as is with any other RPG there is.
Fortunately, there are multiple ways of earning money in Persona 5 Royal. The ways include grinding some easy to defeat enemies for additional money to getting a part-time job and more. We'll polish up a few points on how to make money in Persona 5 Royal because there's no way to steal hearts unless you have a few thousand yen to spend on equipment. Also, keep an eye out for the lottery entry, as it's likely the quickest way to add an extra 100,000 yen to your account. Then you can truly enjoy the Persona 5 Royal money rain.
In this article, we will go through all the ways you can earn yourself some money in Persona 5 Royal. The ways we cover will ensure you earn the money as soon and easily as possible. If you want to get rich and purchase gifts and items you have been wanting, make sure to keep on reading!
What Are The Uses Of Money In Persona 5 Royal?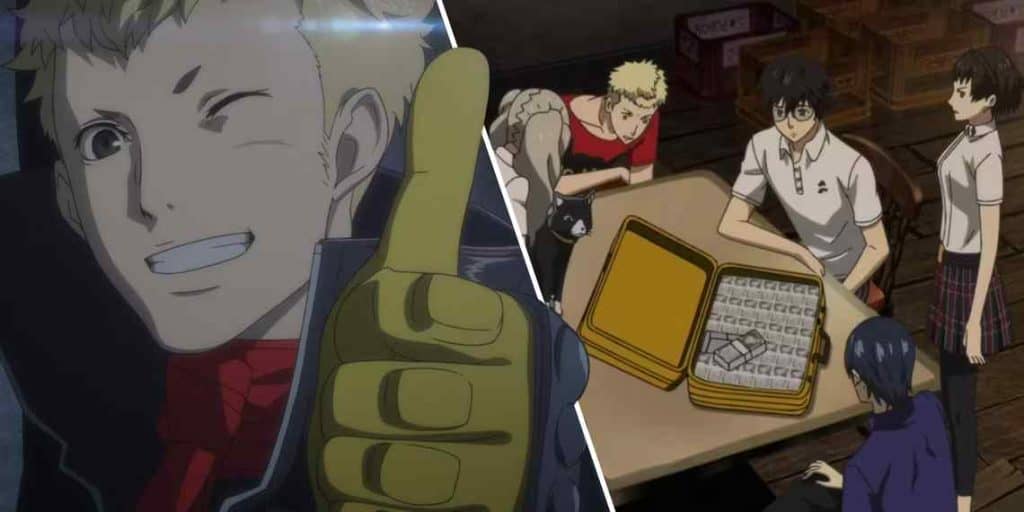 In Persona 5 Royal, money is a useful resource. It is used to purchase many items. The items can include the following:
Melee Weapons.
Ranged Weapons.
Armors.
Traveling Expenses.
Gifts for friends or romance interests.
SP accessories.
In addition to these, there is much more to get from money in Persona 5 Royal. Below we will go through some of the best ways you can obtain money in Persona 5 Royal.
What Are The Ways To Earn Money In Persona 5 Royal?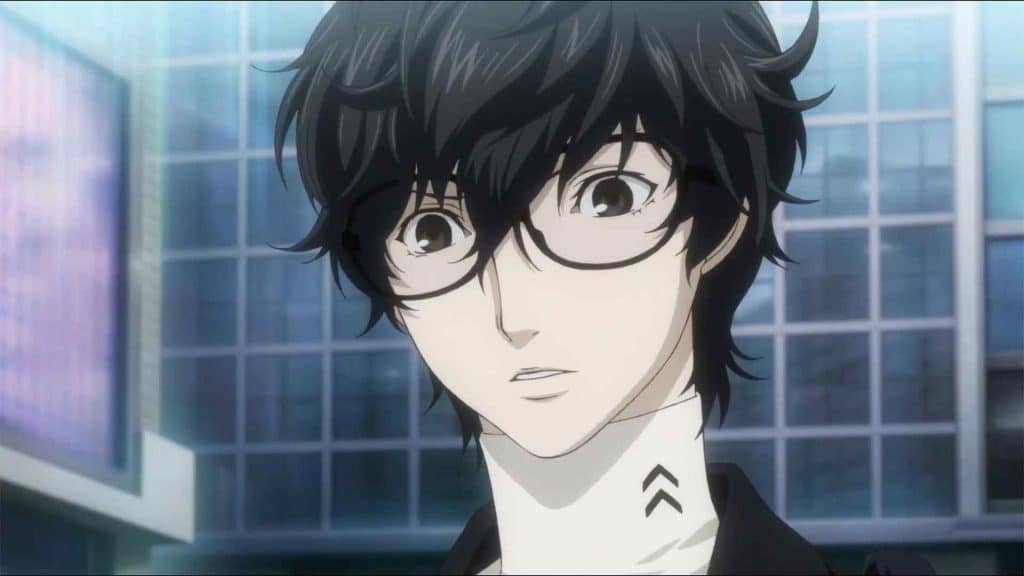 In Persona 5 Royal, you can do plenty of tasks to earn yourself some money. These tasks have plenty of variety and you can do and repeat whichever way you like the most. Some people tend to repeat killing their enemies over and over to earn easy but less cash while some prefer to do part-time jobs or other work to earn themselves slow but hefty money.
Following are the ways you can earn money in Persona 5 Royal:
Getting yourself a part-time job.
Selling your unrequired loot.
Grinding weaker enemies.
Preparing your lockpicks.
Winning big cash at the lottery.
Defeating the treasure demons.
Picking up anything that appears to be shiny.
Grinding in the Mementos.
Holding up and negotiating.
Confusion is your friend.
Below, we will go into detail about each of the ways we listed above, so make sure to keep on reading!
Best Ways To Earn Money In Persona 5 Royal
Below are the top 10 best ways you can earn money in Persona 5 Royal.
Also Check Out: How To Date Hifumi
1. Getting Yourself A Part-Time Job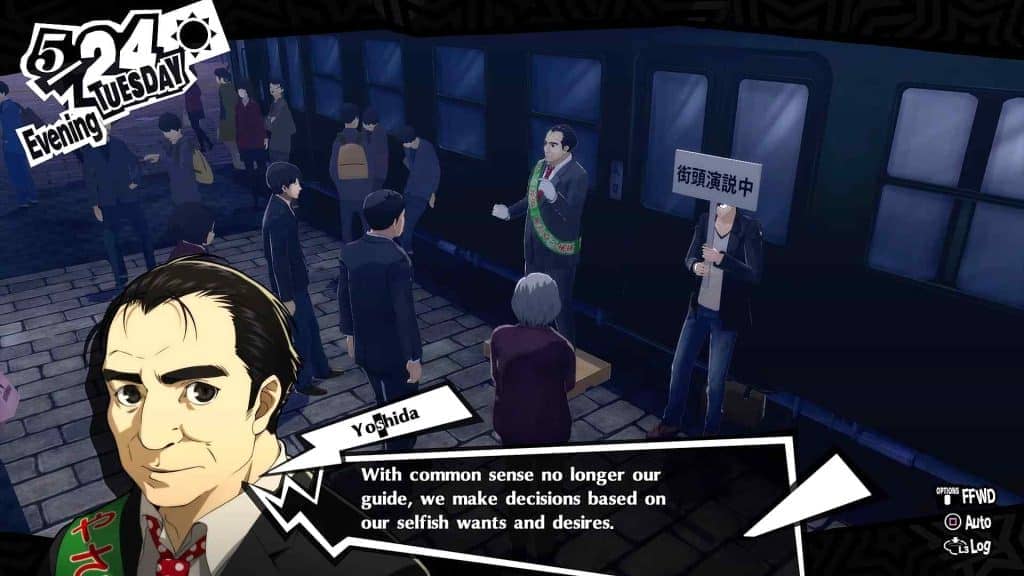 When you first start out, you won't have much money, and you won't get rich fighting Shadows. Getting a part-time job is one of the best ways to gradually accumulate a decent amount of spending money. While there are several options, such as working at a convenience store or a flower shop, working at the Crossroads Bar is the best-paying job.
To get this job, you must have a proficiency rank of three and the social link with Ohya unlocked. This job pays 5,400 yen per night and helps you level up your social stats based on the clients, so there's no reason not to take it as soon as you possibly can.
2. Selling Your Unrequired Loot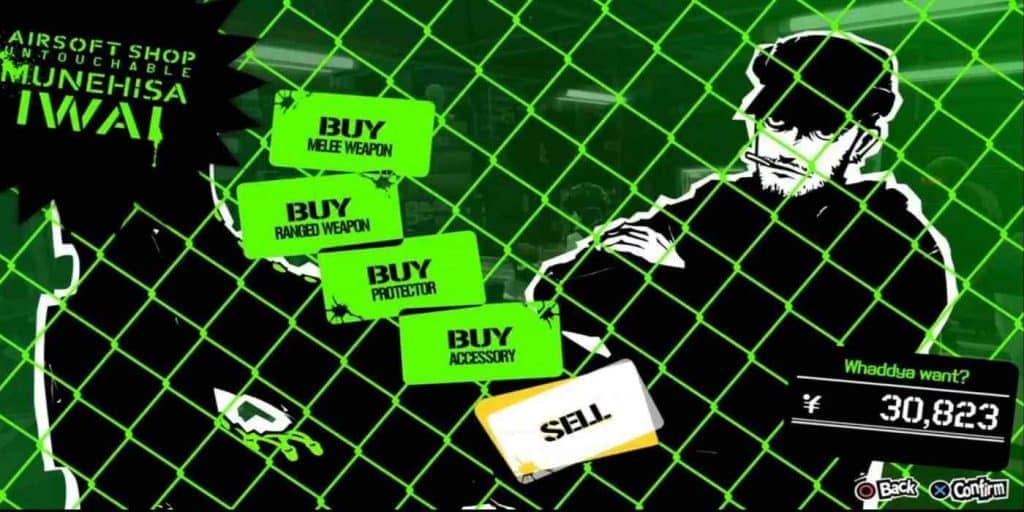 After a few Palace raids, you'll begin to amass large amounts of loot of varying values that you find in chests or obtain from Shadows. Because of how much can happen in a Palace, it's easy to overlook these items. However, selling these treasures can be a good source of income, so don't forget to get rid of the stockpile that accumulates in your inventory.
It is simple to sell these items for a profit in the Untouchable Airsoft Shop because most of the time the more valuable items you obtain are useless to you. Their sole purpose is to add more yen to your wallet.
3. Grinding Through The Weaker Enemies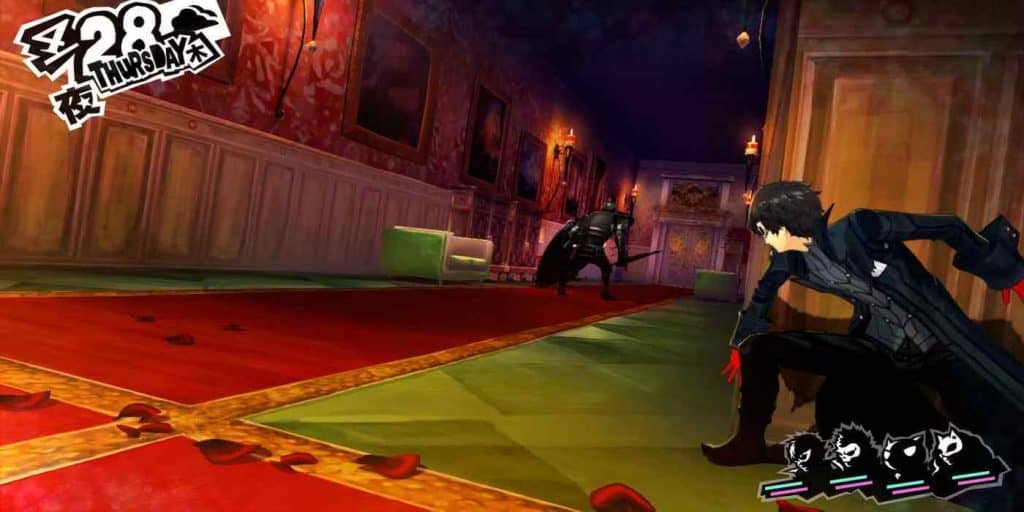 Grinding specific types of enemies is a popular way to earn money in all types of RPGs. Persona 5 Royal is no exception, and certain areas of the game are ideal for grinding money — primarily because they are guarded by relatively weak Shadows who give you a decent amount of cash and respawn frequently after defeat. One such spot is near the end of the third Palace, just before the treasure. Shadows here are resistant to wind and ice, making it an ideal location for grinding.
Sure, grinding can be tedious, and it isn't for everyone, but if you're desperate for cash, you can't go wrong with this method of farming money Persona 5 Royal.
4. Prepare Your Lockpicks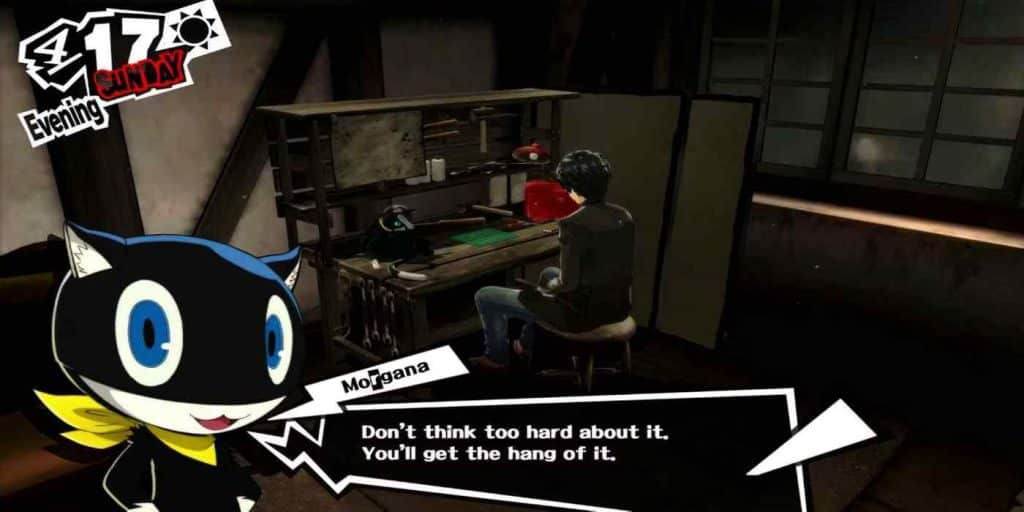 Treasure chests can be found while sneaking through a Mind Palace or exploring Mementos. While the majority of these will be regular chests that are unlocked and filled with relatively inexpensive items, some will require lockpicks to open. These chests always contain valuable loot, usually in the form of gear or consumables.
Even though you may want to keep these items for yourself in some cases, selling them will usually net you more money in yen.
5. Winning Big Cash At Lottery
Although this is not a foolproof method of making a lot of money, the thrill of winning the lottery makes it appealing. Tickets can be purchased near Shibuya station, and while they are pricey, the payout is well worth it if you hit the jackpot. Keep in mind that the number seven is considered lucky in-game; the first time you visit the kiosk, the employee will remind you of the importance of purchasing your ticket on days ending in seven.
If you have the money and are confident in your luck, try to get tickets as frequently as possible. The grand prize is 100,000 yen, implying that this method has the potential to become the Persona 5 Royal money farm you've always wanted. Just don't forget to check to see if your ticket is a winner!
6. Defeating Treasure Demons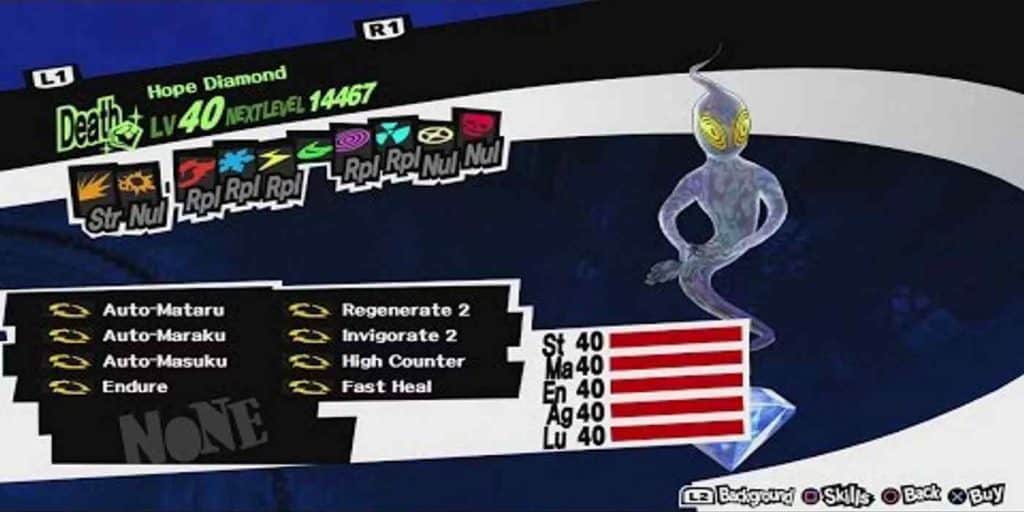 Treasure Demons are rare Shadows found in specific locations, so if you come across one, don't let it escape. These demons operate differently than others in that they actively attempt to flee the Phantom Thieves rather than fighting them. When you engage in combat with a Treasure Demon, you may be tempted to capture it in order to craft useful items from it. If you're short on cash, however, defeating a Treasure Demon is the best way to make money in Persona 5 Royal.
The more money you receive, the higher the level and rarity of a Treasure Demon. Most types can be found in specific Mementos levels, so don't worry if you defeat one — you'll be able to find another just like it later on.
Also Check Out: Beginner Mistakes In Persona 5 Royal
7. Picking Up Anything That Appears Shiny
Third Eye is one of the first abilities you gain in the game, and it highlights interactive items and points of interest. While this is useful for solving puzzles faster, it is primarily used to show you loot scattered around the world.
Some players, especially in the later stages of the game, give up on picking up every item they come across. However, if you continue to collect items, including Mementos, you can profit when you sell them. Remember to use this ability frequently, as it can reveal items that you would have missed otherwise.
8. Grinding Through The Mementos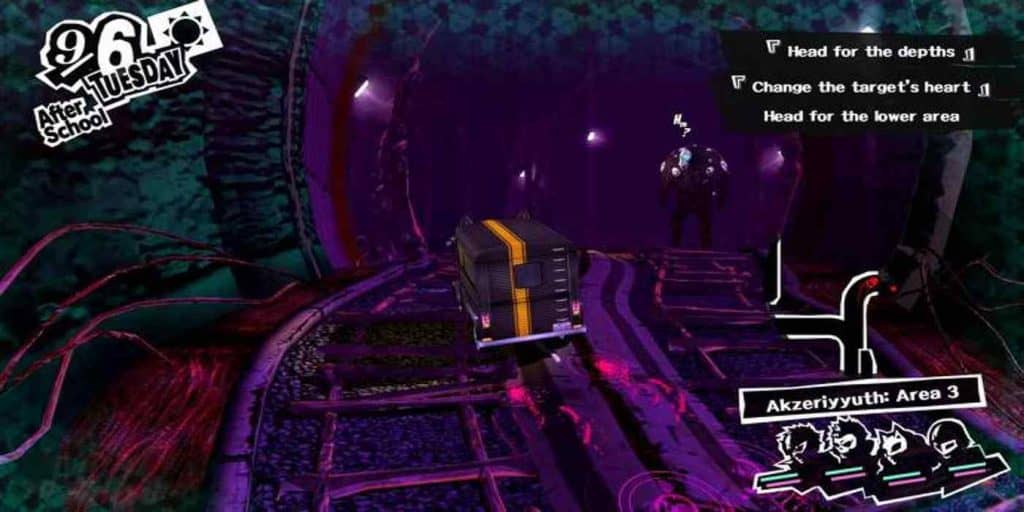 The Memento is a dungeon-like area in Persona 5 Royal that is teeming with Shadows, making it ideal for anyone with full health and SP and a strong team. If you're short on cash and none of the above methods appeal to you, grinding in Mementos can be ideal. They have an almost infinite number of Shadows to defeat, as well as a plethora of items to find, giving you even more reason to explore the area.
The deeper you go into a Memento, the more powerful the Shadows become. If you intend to grind for money, make sure you have enough healing and SP regenerative items.
9. Hold Ups And Negotiations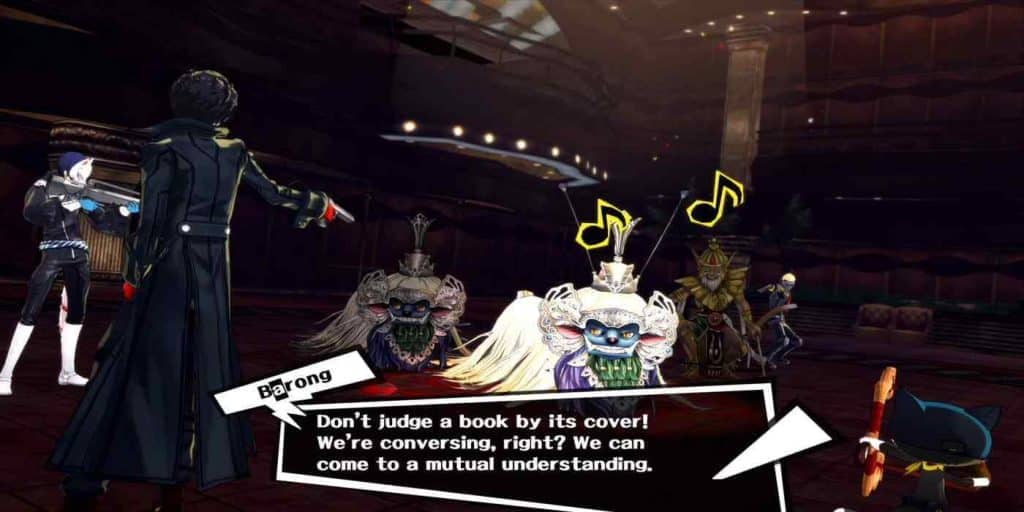 Negotiating with Shadows during a Hold Up and asking them to give you their money is one of the simplest ways to make money in Persona 5 Royal. To do so, you must take down the Shadow by attacking them with a move of the type that is a weakness. To gain even more money from these Hold Ups, increase your Social Link levels with the Sun and Fortune confidants.
Try this against stronger Shadows, such as mini-bosses, as they will usually give you more money if you agree to spare them.
10. Confusion Is Your Best Friend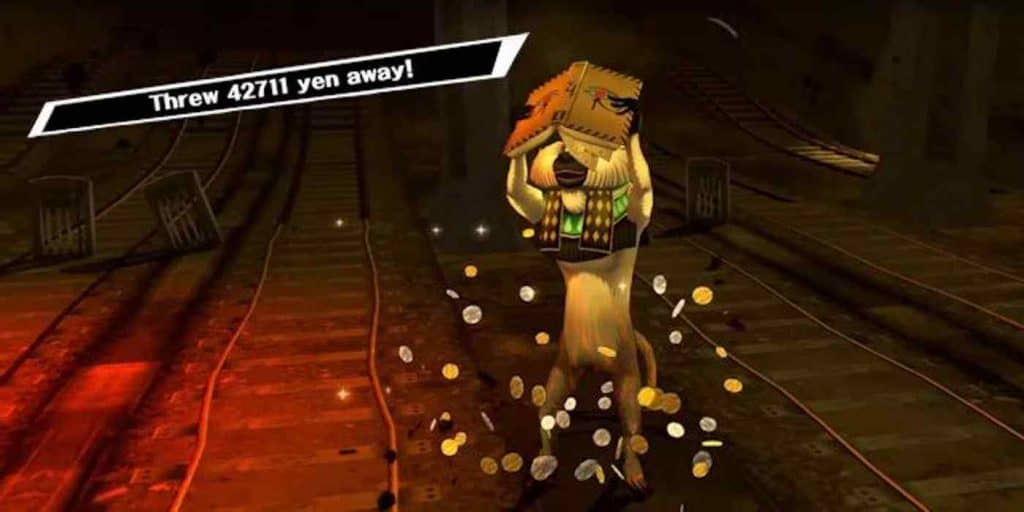 Confusion is a status effect that you can inflict on most enemies, increasing the likelihood that the enemy will drop money or an item instead of attacking.
This is especially useful when fighting mini-bosses in Mementos who are vulnerable to Confusion, as they will drop massive amounts of money. The key here is to use a Persona with a move that confuses enemies, preferably Pulinpa, and a high Luck stat.
You can keep confusing stronger enemies with this trick. Simply watch them trip over themselves, then use Pulinpa again once the status effect wears off. This is a foolproof method for obtaining a decent amount of Persona 5 Royal money.
What Is The Best Money Farming Method In Persona 5 Royal?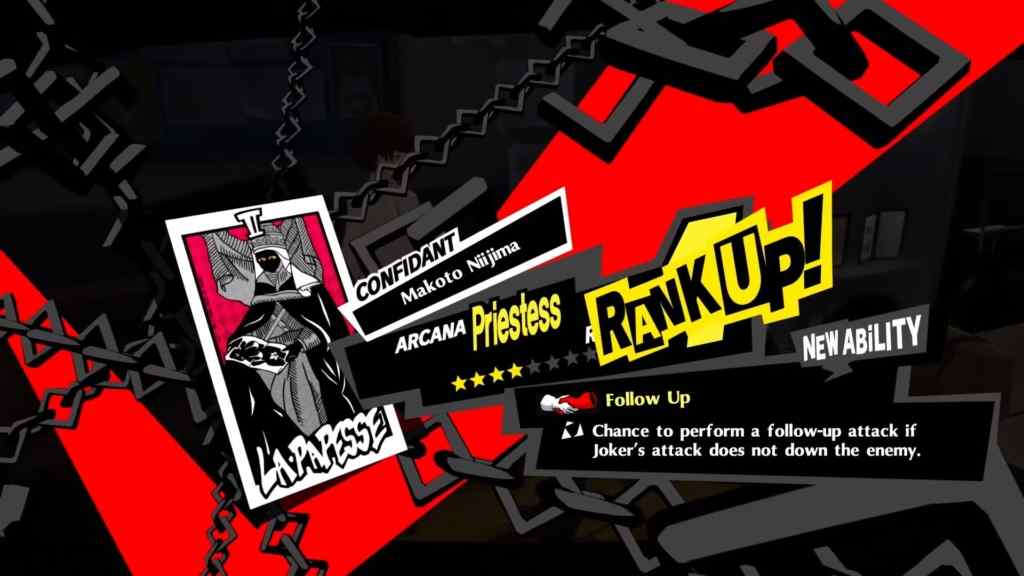 There is a specific way to farm money in Persona 5 Royal, that will guarantee you a lot of money in as less time as possible. We will go into detail about it now and tell you exactly how you can go about farming the money in the best possible way possible. You can do this method in the Mementos and it's all about exploiting the negotiation system. It involves the following steps:
Establishing the Sun confidant.
Entering the Mementos.
Changing Mementos.
Establishing the Fortune confidant.
Special Handling.
You can easily get 100,000 Yen in 30 minutes or less if you do it correctly and with the right augmentations. So make sure to keep on reading with attention!
Persona 5 Royal Money Farming (Best Method)
Following are the steps you need to take to farm the most money in the fastest time in Persona 5 Royal.
Also Check Out: How To Date Takemi In Persona 5 Royal?
1. Establishing The Sun Confidant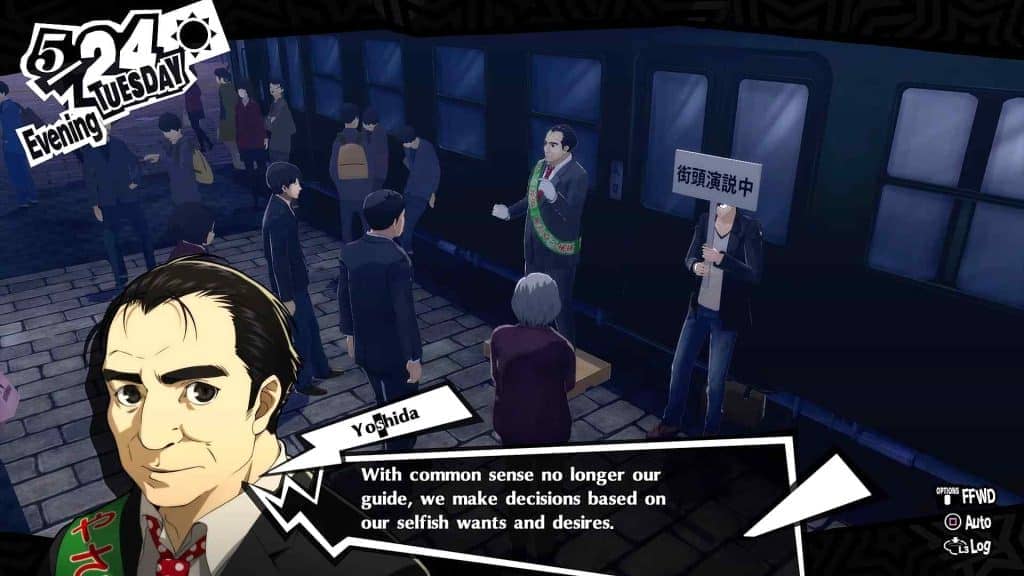 The first step will be to establish the Sun Confidant. Toranosuke Yoshida is a reforming politician, but launching the Sun Confidant takes time.
He gives speeches at night in Shibuya's Station Square, so you can't even talk to him until May 6 (the first time you're allowed outside Yongen at night). Speak with him and set up a scene to learn more about his intentions.
The problem is that you can't do anything with him right now. Instead, he claims to be heading to the Beef Bowl Shop. That's your cue to do the same, but as a vendor rather than a customer. Make your way to the Shibuya Underground and one of the part-time job magazines. Select the Beef Bowl job and go through the motions to get it. Fortunately, because this is Persona, you don't have to do anything other than say you want the job.
Return to Station Square on your next night out (preferably soon). Speak with Yoshida once more. You are still unable to reach an agreement with him. He'll return to the Beef Bowl Shop, and you should return to work there as well.
You'll have to memorize the order of customer orders this time. Yoshida thanks you for your hard work when you're finished. The next night, return to Station Square and begin the Sun Confidant after speaking with Yoshida one more time.
After that, he'll only be available on Sunday nights, so keep that slot open for a while. Fuse Suzaku as well — Level 16 in Royal, Level 19 in base Persona 5 — to gain more bond points during the Confidant scenes.
You'll move up to Rank 2 the next time he's available (assuming you don't screw up the answers). Tell him exactly what he wants to hear). If everything goes well, you'll spend time again the following Sunday and move up to rank 3. This grants you the Fundraising ability, where you can repeatedly ask for large money sums from Shadows during a Hold Up.
2. Heading Into The Mementos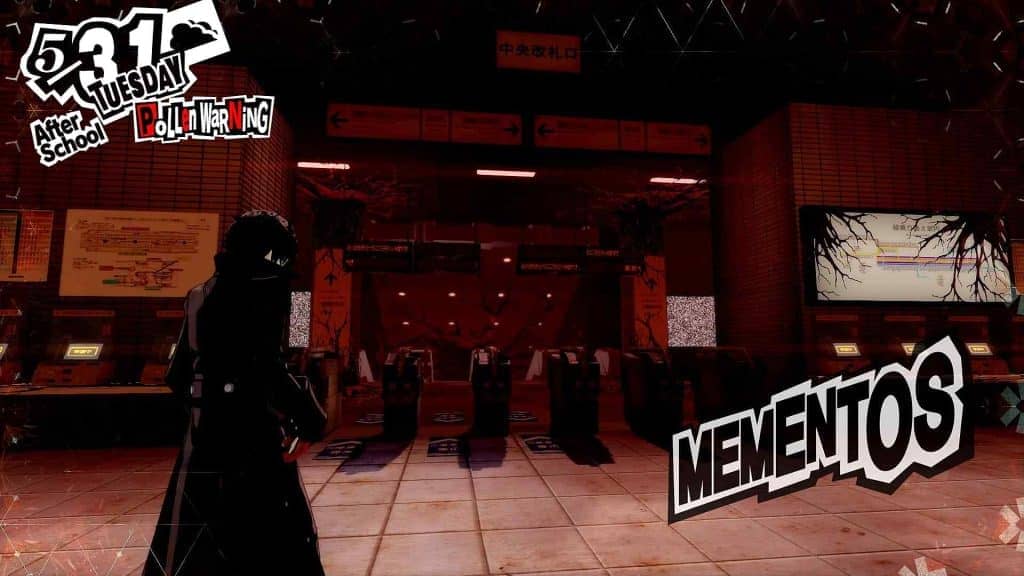 Now, whether you have any pending requests or not, proceed to Mementos. The money farming method appears to work best if you are at or slightly above the Shadows' level in that area. A rainy day is ideal because the Shadows are stronger (meaning more money) and the items you can collect to sell later are of higher quality.
Begin participating in fights. There are two effective approaches to this.
The first is self-explanatory. Attack the enemies weak points and knock them out. Ideally, you'll defeat a few enemies along the way, earning you extra money at the end of the battle. Choose whether or not to speak to the Shadow during the Hold Up. Make a monetary demand. After they've paid, tell them, "You can do better than that."
You can usually get them to give you money twice or three times per Hold Up. Depending on the opponent, that could be an additional 6,000 to 10,000 Yen from the Hold Up. If you've previously acquired a Persona, your chances of success are higher. If you've already had it, make sure to decline their offer to join you again, or you won't be able to ask for money.
It's not a bad thing if it goes sour. They'll frequently summon reinforcements, which is a great way to take out more enemies, earn more money, and get another Hold Up with the new Shadows. The second way to farm money in Mementos is to intentionally mess up so that they summon reinforcements. It's riskier, but it could result in a much larger payout all at once.
3. Collecting Stamps To Change Mementos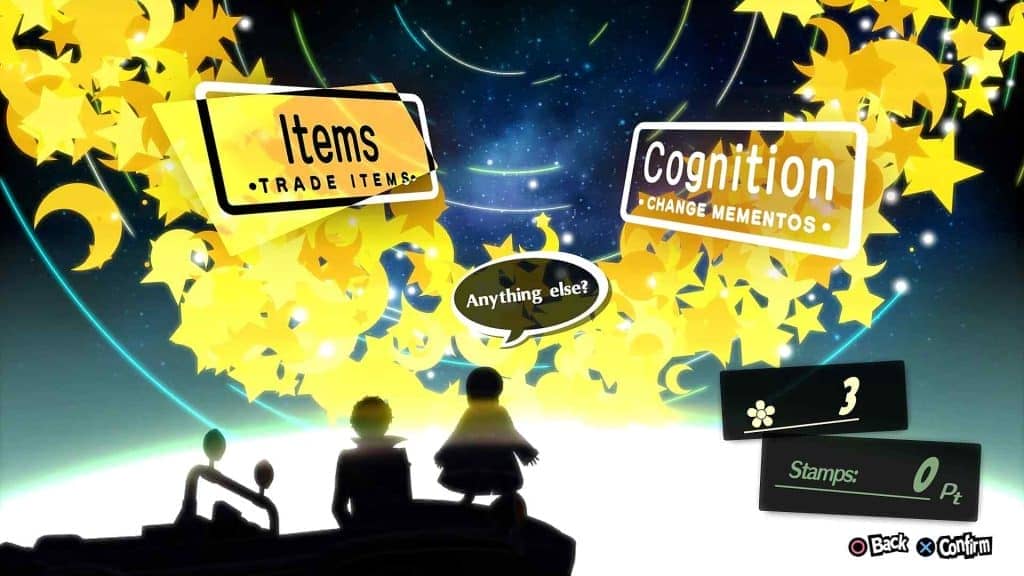 During your Mementos journey, collect stamps for Jose. The majority of the stamp podiums are located at the end of each floor, but some are scattered throughout.
Locate Jose once more and invest your stamp points under "Cognition: Change Mementos." Put all of your points into the option that allows you to increase your Mementos earnings, and you're done. Every fight automatically increases your earnings.
4. The Fortune Confidant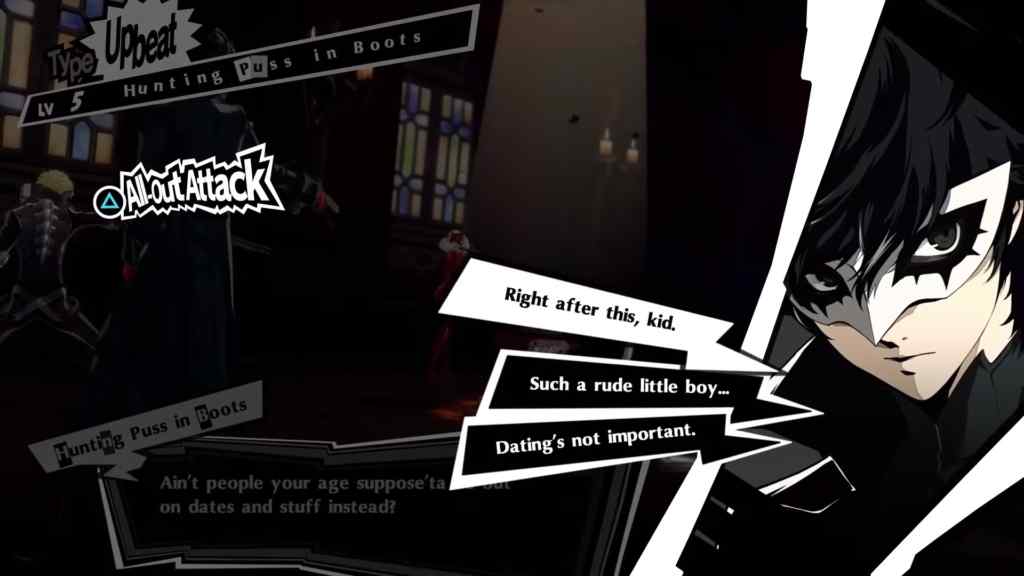 Obviously, you can use the money to purchase better equipment. However, the real reason you require at least 100,000 Yen is to begin the Fortune Confidant. You can do this after visiting Shinjuku and speaking with Chihaya Mifune, the fortune teller there.
She needs 100,000 Yen to start the link, but the benefits make it completely worthwhile.
Fortune Confidant ranks 1 and 7 allow you to strengthen your bond with a Confidant of your choice — for a fee, of course. More importantly, it does not cause time to pass, which means no more wasting time on ineffective Confidant events.
Putting money aside for the Fortune Confidant should be a top priority.
Also Check Out: How Many Palaces Are In Persona 5 Royal?
5. Special Handling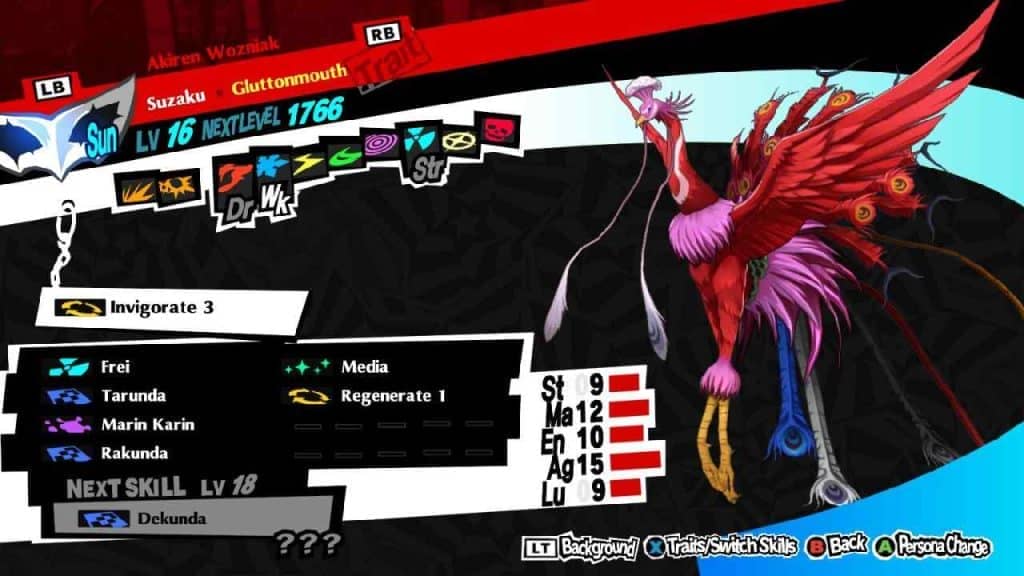 Persona 5 Royal unlocks Special Handling via the Strength Confidant much earlier than base Persona 5. This means you can pay a large sum of money to fuse a higher level Persona than your own. This method is extremely expensive, but it is an excellent way to keep your cash reserves high.
Conclusion
And there we have it, everything you need to know about money and the best ways you can go about earning them. You can pick up any of these ways we listed to earn a good amount of cash but the best possible way is without a doubt the mementos farming method. Doing that will ensure you earn the most amount of cash you can in the game, in as little time as possible compared to all the other things you can do to earn money in Persona 5 Royal.