The social sim aspect of the game has undoubtedly contributed to the Persona games' popularity. While some dislike the feature, it has become synonymous with the series despite only appearing as a mechanic three games into the series.
With the introduction of Confidants, Persona 5 Royal deviated from the series' popular Social Link mechanic. In a way, confidants now do what Social Link used to do in previous games.
Depending on which Confidant's Rank you improve, you will receive different benefits both in and out of battle. Aside from the main cast, there are numerous interesting characters to meet. Each has its own set of advantages, with some being superior to others.
Confidants in Persona 5 Royal can help elevate you in battles. Each confidant has a different technique that gives you a certain advantage over the enemies. As all the confidants possess these abilities and techniques, some confidants can prove to be more helpful than the others. Even though all the confidants are very fairly balanced, there are still some things that make one confidant a better choice than the other.
In this guide, we will be telling you all you need to know about confidants in Persona 5 Royal and ranking the top 15 confidants in the game. This will help you decide what confidant you can pick for your team. If you want to make sure you have the best abilities and techniques available on your team, make sure to keep on reading!
Also Check Out: Things To Know Before Starting Persona 5 Royal
What Are Confidants In Persona 5 Royal?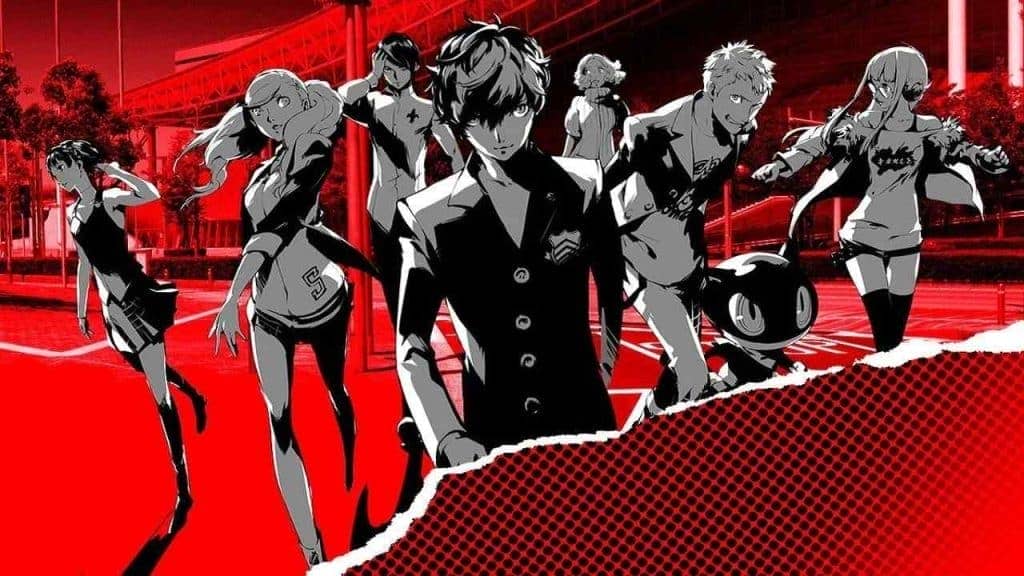 The Persona series is all about venturing into an alternate universe to fight monsters, but it's also about people and relationships. Persona 5 and Persona 5 Royal are no exception, and the bonds you form with others are known as Cooperations, and the people you meet are known as your Confidants.
Each Confidant has their own distinct personality, and each offers a new perspective on Persona 5's Tokyo. To deepen your friendship with each Confidant, you'll need to know how to act around them, what to say to them, what gifts to give them if you want to – and some of them can even be romanced if that's your thing.
Each confidant has special abilities that you can discover as you progress through their story. This could be discounts in shops, bonus EXP in battles, or something completely different – it all depends on the individual.
Raising your cooperation rank with a confidant gives you bonus EXP when creating Personas of the same arcana as the one they represent. A couple of the confidants are also a gateway to more content and the true ending in Persona 5 Royal. In short, confidants are a very important and fundamental part of Persona 5 Royal.
What Are The Best Confidants In Persona 5 Royal?
Below, we are going to rank the confidants in Persona 5 Royal. They will be ranked in the order of decent to best.
15. Ann Takamaki – Lovers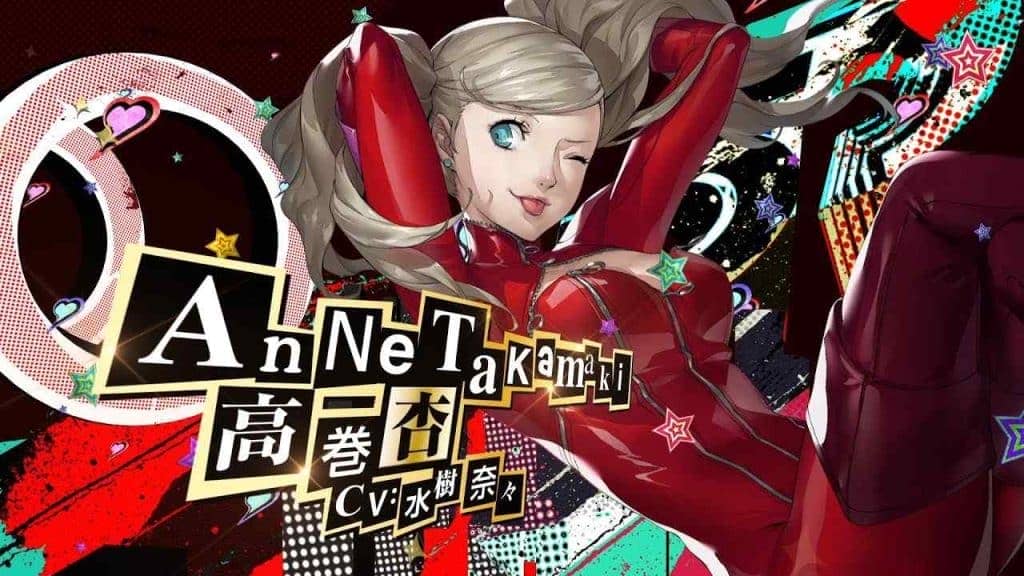 Persona 5 Royal made many of its Confidant changes within the main cast of characters, as most of their rank benefits were situational, with a few exceptions. Ann's newly added Confidant skill is actually quite useful, and it can now be used at rank 4 where it previously had no benefit.
Ann can use Sexy Technique to completely cancel an enemy's action in battle, which can be just as powerful as it sounds. While it doesn't happen very often, it has the potential to save a party member from certain death or even the entire team from a powerful attack.
14. Yuuki Mishima – Moon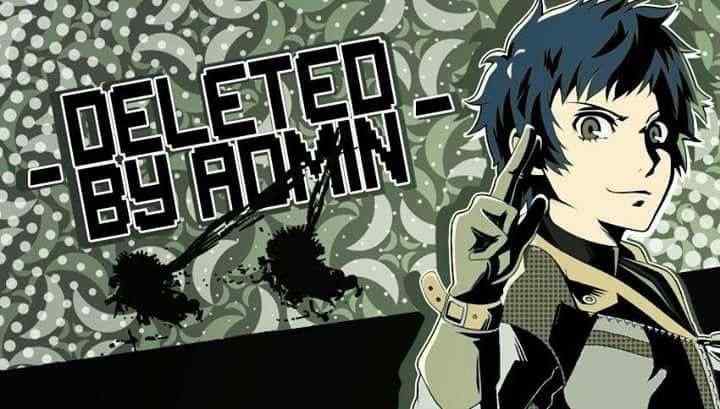 Mishima is a character who requires you to have some time to adjust to. He's a lovable loser who grows throughout the course of his Confidant storyline. Mishima's ability to influence the entire party is only natural given his devotion to the Phantom Thieves.
Mishima's final rank grants non-fighting party members the same amount of EXP as those who fight. That's extremely useful for ensuring that none of your party members are falling behind, and it saves you time grinding if some of them are under-leveled.
13. Goro Akechi – Justice: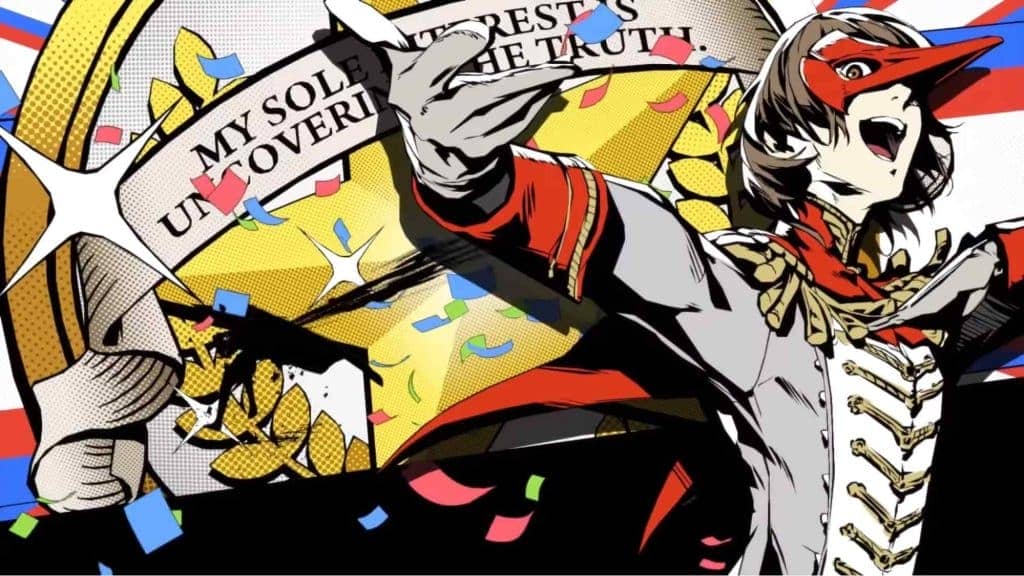 Akechi's Confidant changed dramatically during the transition to Royal, and now resembles the normal types of Confidants seen with other main characters. Akechi is already a formidable team member in battle, but his Confidant abilities are equally valuable.
The most useful weapon in his arsenal is Sleuthing Mastery, which he can obtain by raising his Confidant to rank 6. This gives him the opportunity to reveal all of an opponent's affinities at the start of a battle, allowing you to see what an opponent is weak and strong against right away.
12. Shinya Oda – Tower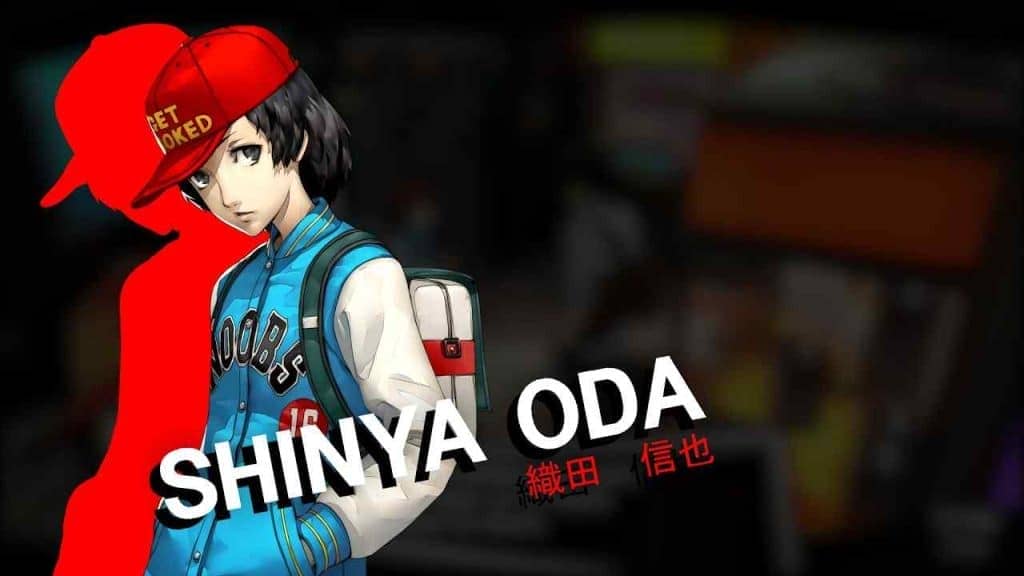 Persona games allow the player to interact with a wide variety of characters. While some do adhere to archetypal stereotypes, they are usually well-written and entertaining to interact with. Oda is an intriguing character who has become a fan favorite due to the "Get Smoked" phrase embroidered on his hat.
His Confidant ability will not turn heads, but it will come in handy. When the protagonist reaches rank 10, his bullets can hit and affect all enemies. That means that enemies who would either reflect or absorb the damage lose their tactical advantage.
11. Sojiro Sakura – Hierophant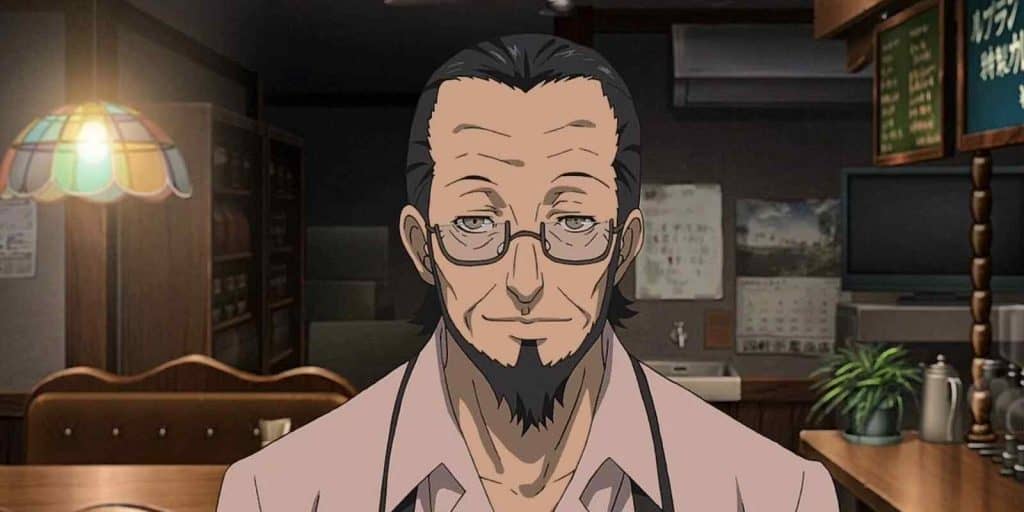 Serving as the protagonist's only real parental figure throughout the events of Persona 5, Sojiro is essential to the plot and turns out to be a fantastic supporting character. He's one of the most easily accessible characters, so players don't have to worry about not finding him.
Once rank 10 is reached, players will be able to cook curry that will greatly restore your entire party's SP. Having this Confidant maxed out can really help you out in those last few palaces.
10. Futaba Sakura – Hermit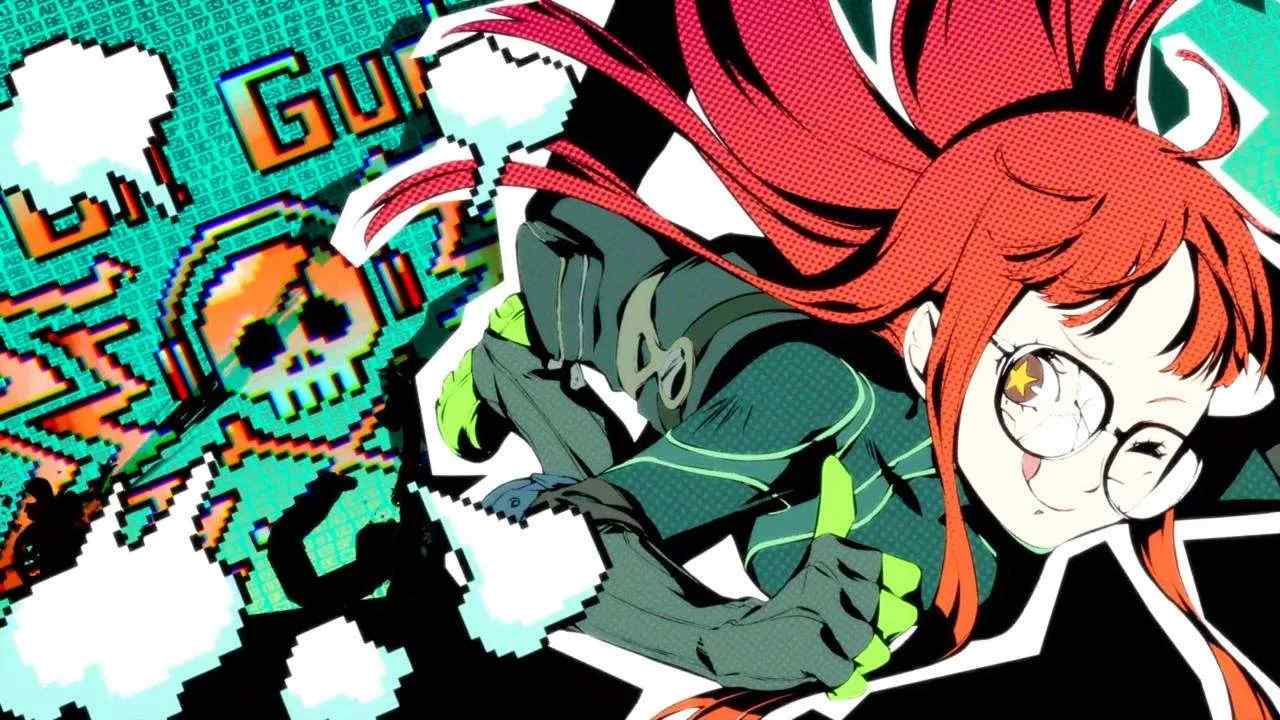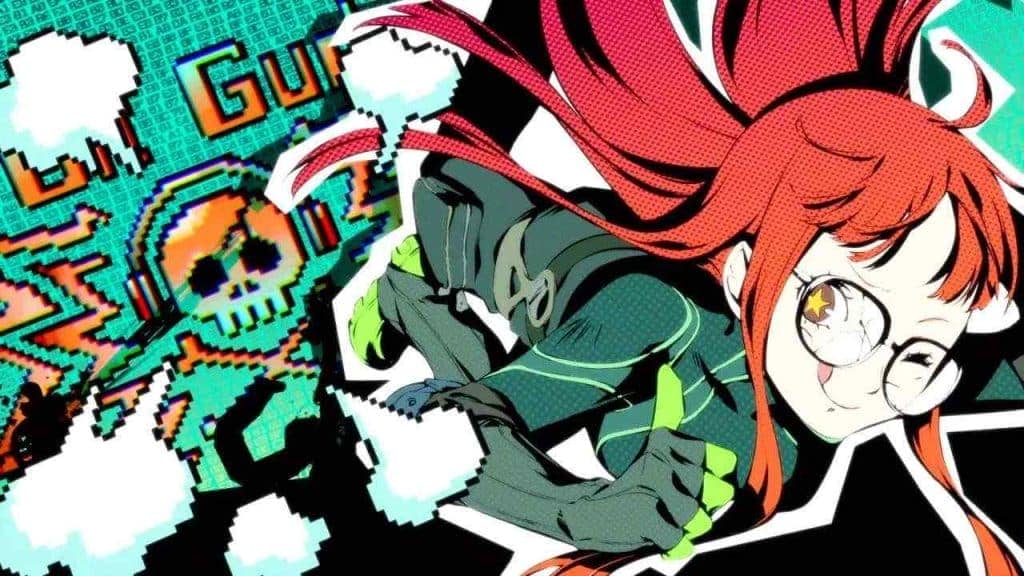 Her Confidant abilities may have remained unchanged in Royal, but that doesn't take away from how useful they were in the first place. Futaba takes over Morgana's role of providing assistance to the active party, but with actual skills rather than moral support. It's debatable whether Morgana's constant mockery of Ryuji constitutes "moral support."
Futaba's Confidant abilities cover a wide range of useful options, such as receiving a random buff or healing spell in the middle of battle, fully displaying a Mementos map when a new floor is reached, or automatically replacing KO'd party members with backups.
Also Check Out: Best Makoto Build
9. Munehisa Iwai – Hanged Man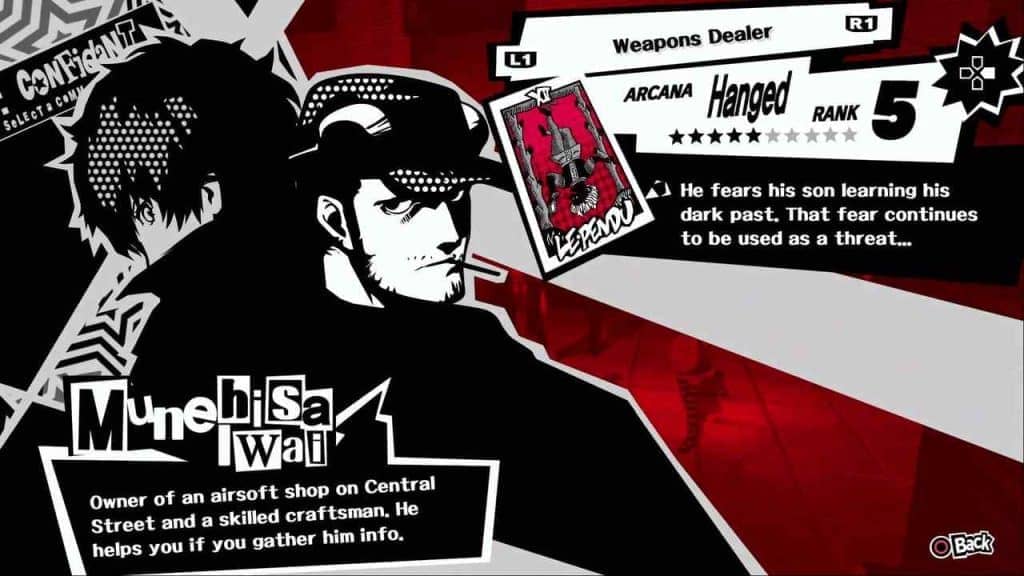 Iwai is a Confidant worth getting to know, even if he isn't the most approachable NPC. Aside from his weapon shop, Iwai can provide the player with some interesting perks as they progress through the ranks.
With Iwai's Confidant rank maxed out, the player can craft special weapons. Though they may not be as useful as Personas, having superior weapons can come in handy in any situation.
8. Toranosuke Yoshida – Sun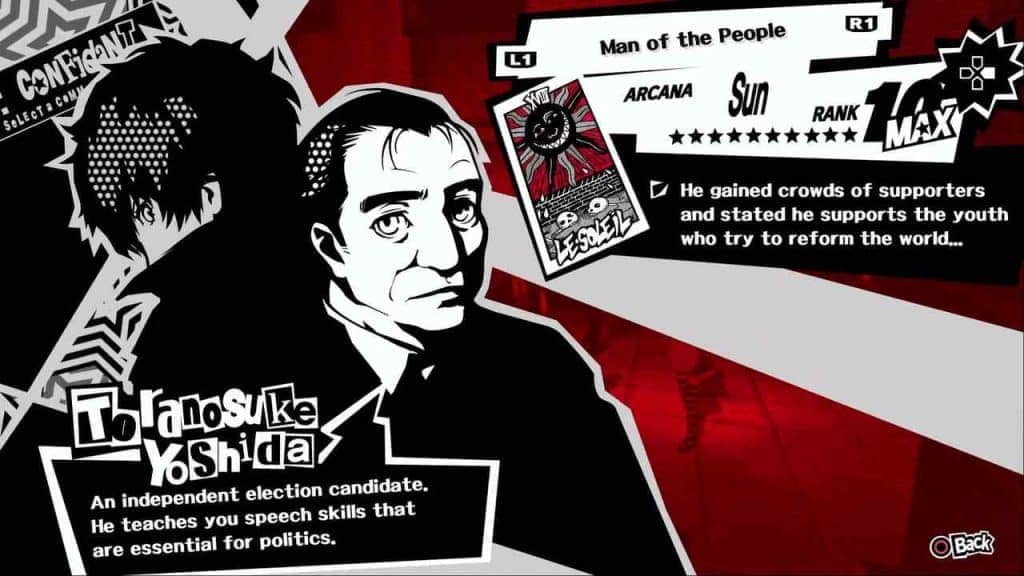 Yoshida is a character that players may overlook because he is only available at night. To compensate, he's available four days a week, so there's no reason not to max out his Confidant rank.
Persona 5 brought back interrogation, which is a very useful mechanic throughout the game. Yoshida's ability aids in some aspects of negotiation, as reaching rank 10 allows players to persuade a Shadow of a higher level than the protagonist to become a Persona.
7. Caroline & Justine – Strength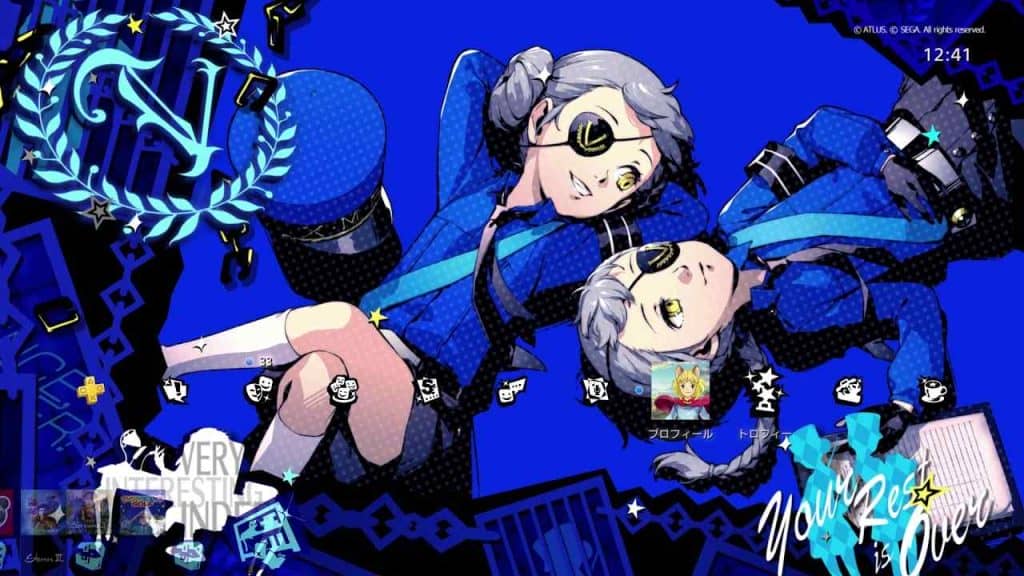 Caroline and Justine, two of the most important characters with whom the players interact the most, are significant for a number of reasons. Their primary function, however, is to assist the player in fusing Personas. It's only natural that increasing their Confidant rank has an effect on this.
Caroline and Justine, once maxed out, allow the player to fuse Personas of a higher level than them. It is done for a fee, but considering the benefits it can provide, it is well worth it.
6. Chihaya Mifune – Fortune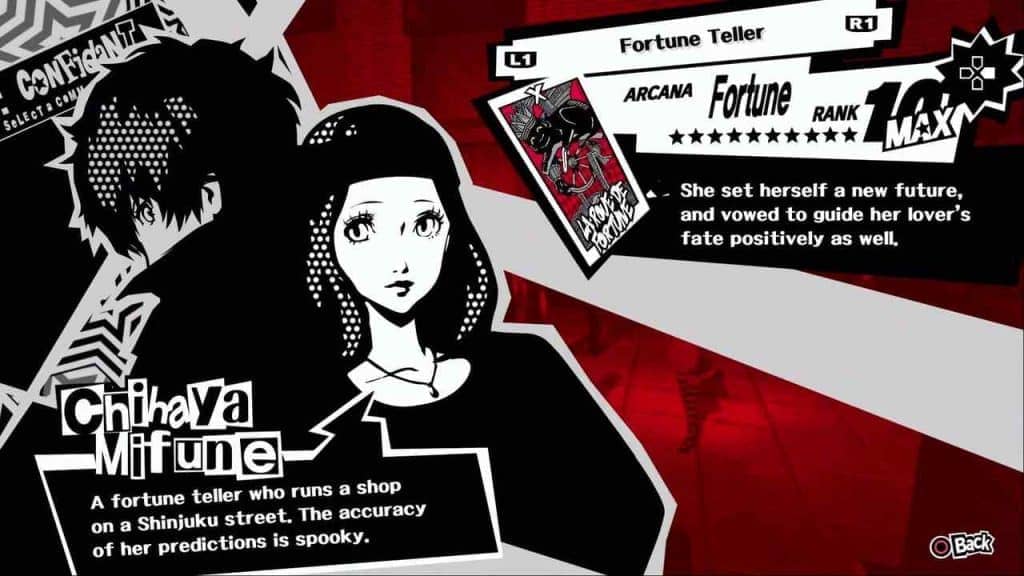 Mifune, in addition to being a great Confidant, allows you to improve your relationships with other Confidants. Given that there are so many useful perks and only so much time to do everything, her Confidant skill is by far the most useful.
Her rank seven ability will undoubtedly be useful for the majority of your playthrough, but Mifune's rank ten ability may be useful to those who are unsure how to divide their time. Her ability allows the player to see all of a Confidant's abilities ahead of time. That makes deciding who is worth it much easier.
Also Check Out: Best Gifts in Persona 5 Royal
5. Kasumi Yoshizawa – Faith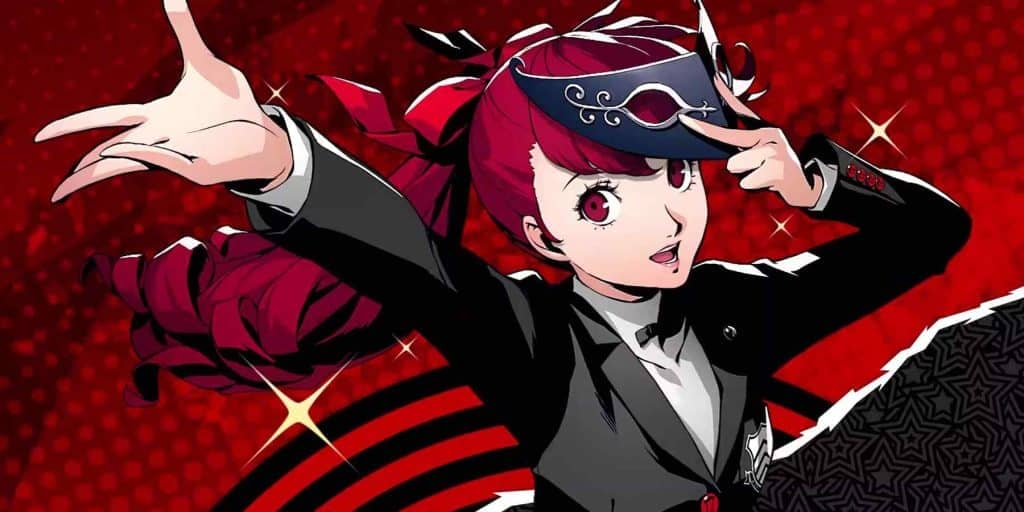 Kasumi is one of two new Confidants in Persona 5 Royal, and she plays an important role in the story. Her Confidant functions similarly to any other, but getting her to rank 5 by December 18th is critical for making the most of the additional content that Royal has to offer.
Unsurprisingly, her abilities center on acrobatic abilities to be used when infiltrating palaces. These abilities allow the party to avoid being ambushed by shadows and to use the grappling hook to ambush enemies from a distance.
4. Tae Takemi – Death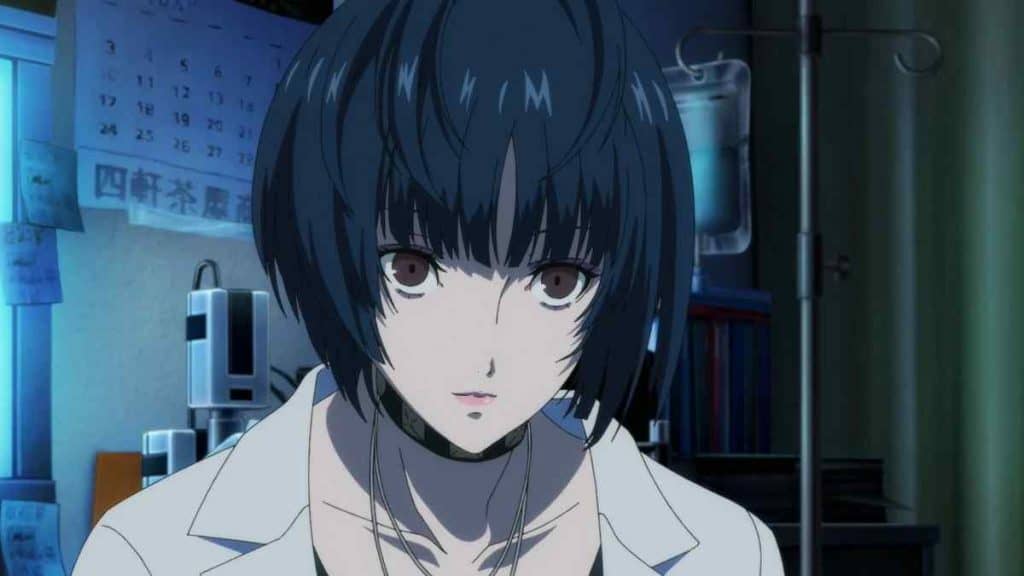 Takemi was a character who many fans immediately liked when the first Persona 5 trailer was released. Takemi is unquestionably one of the more important side characters in the game.
Takemi sells various recovery items to the player. The stronger the items you unlock, the higher your rank. When you reach rank 10 for her Confidant, she will sell you some of the strongest recovery items in the game. It is critical to have access to, for those tedious palace explorations.
3. Hifumi Togo – Star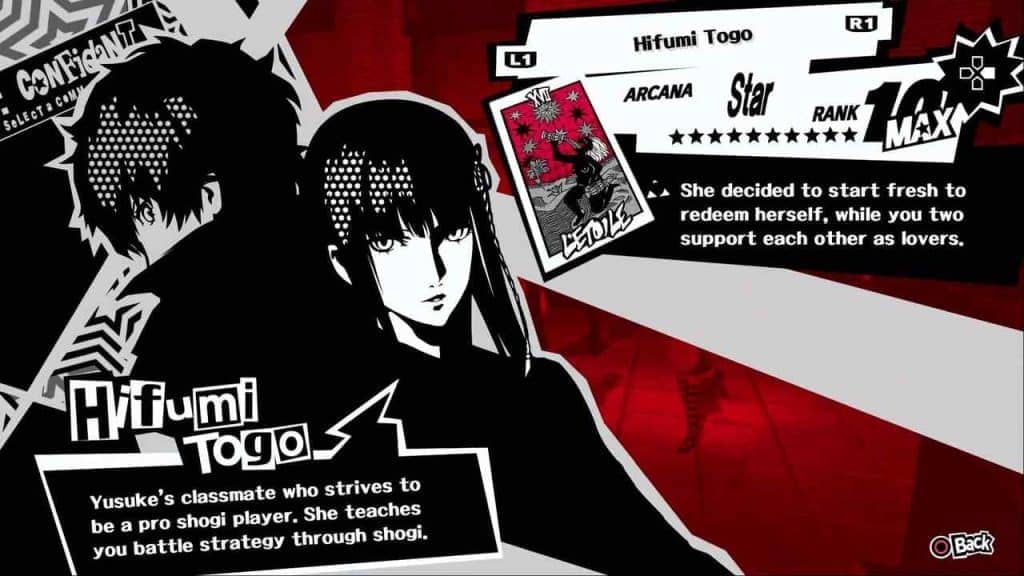 Hifumi not only has one of the best Confidant abilities, but also one of the best stories. Hifumi is one of the game's best Confidants because her story is so engaging while also providing incredibly useful perks.
When the protagonist's Confidant is fully charged, she can swap active party members for sidelined ones. This is done during the swapped party member's turn, but it can be extremely useful if one of the party members is at a disadvantage or has low health.
2. Sadayo Kawakami – Temperance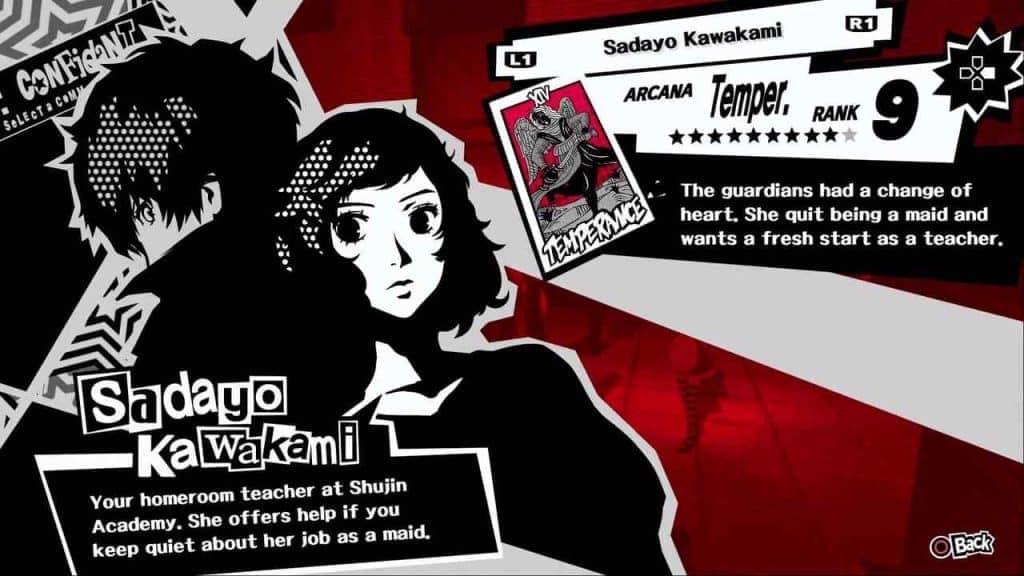 As enjoyable as the social sim aspect of the game is, it can get in the way of exploration, grinding, and battle preparation. School can be twice as productive with Kawakami's help.
Kawakami allows the player to participate in class activities and even create items for the player. Her most useful ability, however, is her rank 10, which allows the protagonist to do nighttime activities that they would not have been able to do before. It's a must for those who want to cram as much as possible into each day.
Also Check Out: Best Personas In Persona 5 Royal
1. Takuto Maruki – Councillor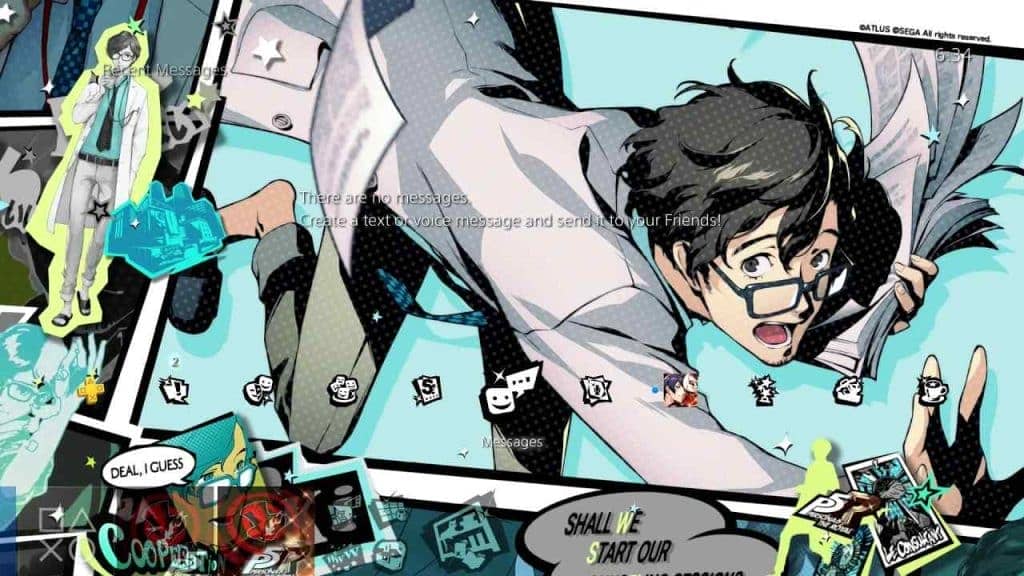 Takuto Maruki, Shujin's hired therapist, is the second new Confidant in Persona 5 Royal. Ranking up Maruki's confidant is just as important as ranking up Kasumi's, as it must be completed by November 18th in order to gain access to the third semester.
His Confidant abilities are related to the mental techniques he shares with Joker, as they allow him to instantly recover from status ailments, automatically raise SP when it is low, or enter a battle with both Charge and Concentrate active at the same time, which is an incredibly impressive ability.
Conclusion
And there we have it, a ranked list of the top 15 confidants in Persona 5 Royal. We hope that this list gives you an idea of what to expect of each confidant you find, and how to go on from there. We wouldn't say any persona in the game is bad, all of them are pretty balanced and well designed.
Therefore, most of the time, it can be a matter of preference. But if you are one of the players looking to max out their team output, then we are sure that this list will definitely help you in your Phantom Thieves endeavors!