Persona 5 Royal is without a doubt one of the greatest JRPGs of all time. It has gained a cult following and massive popularity following its release on every major platform recently.
It features over 150 hours of content to discover and enjoy, amazing storyline, mini-games, battling and much more. Since its recent release on every major accessible platform, many new people are tempted to hop on the hype train to try the game out.
Atlus is generous with tutorials while never being overbearing; you would benefit from knowing what to expect before diving in. Given the nature of the calendar system, it is advantageous to be aware of certain elements ahead of time in order to avoid missing critical deadlines such as unlocking the third semester.
With that said, hopefully these and more tips we will be discussing below will be of sufficient assistance to both new and old fans and help them have an ultimate gaming experience with this wonderful RPG.
Also Check Out: Best Makoto Build
What Should You Know Before Starting Persona 5 Royal?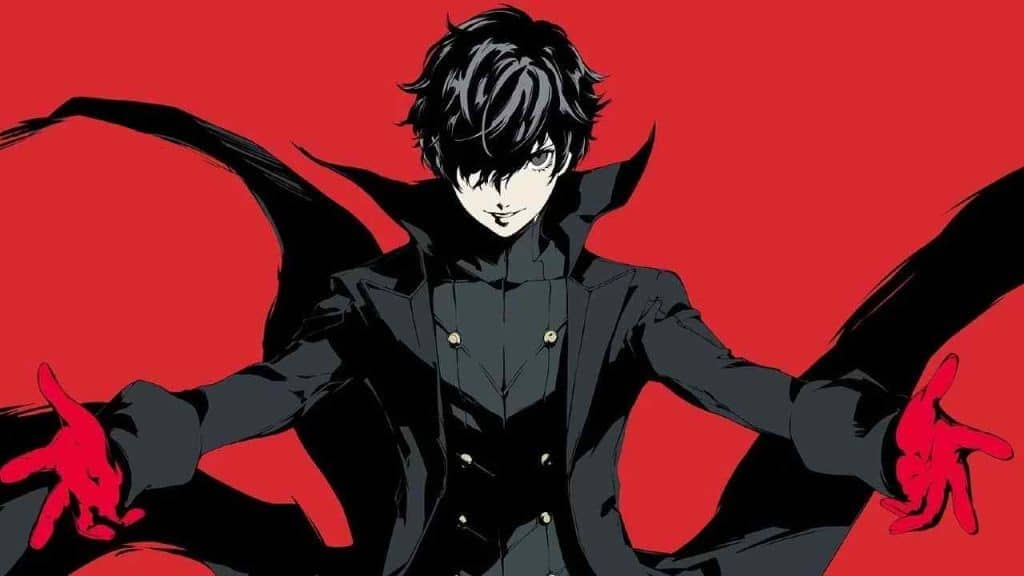 For starting players, there might be plenty of things they end up missing in tutorials. Not knowing what each thing is and wondering what to do is the worst feeling especially in an RPG of this scale. Therefore, we have compiled a list of main things you should be aware of before starting Persona 5 Royal.
1. Read The Tutorial Texts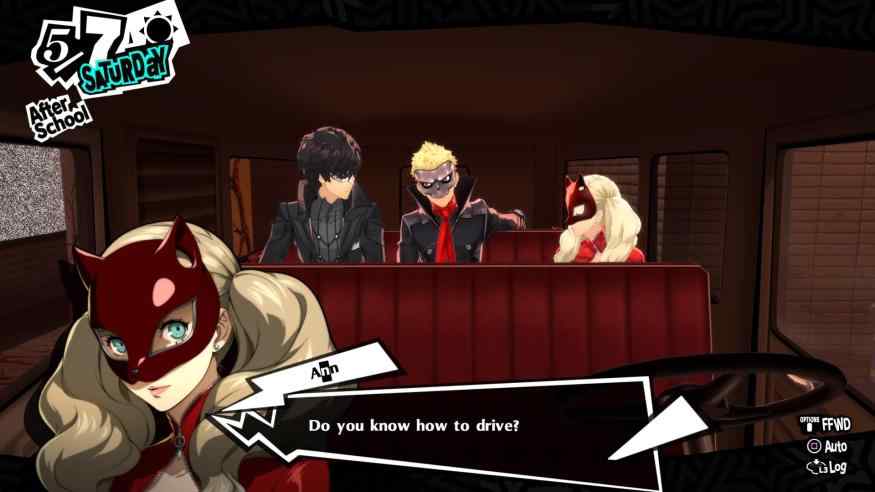 This is a very important thing you should take into account. You should make sure to read all the presented tutorial boxes and texts even if they might seem lengthy or very big. It's because if you do not, you will be confused for the whole game!
Not knowing what you're supposed to do, what the item you want or the place you go to is called etc will make this wonderful game a painful experience for you.
Therefore, we heavily press you to pay attention to the tutorials as a beginner player. If you have played the game before, and know all the terms and things, then you are free to skip them as you wish!
2. Fuse Everything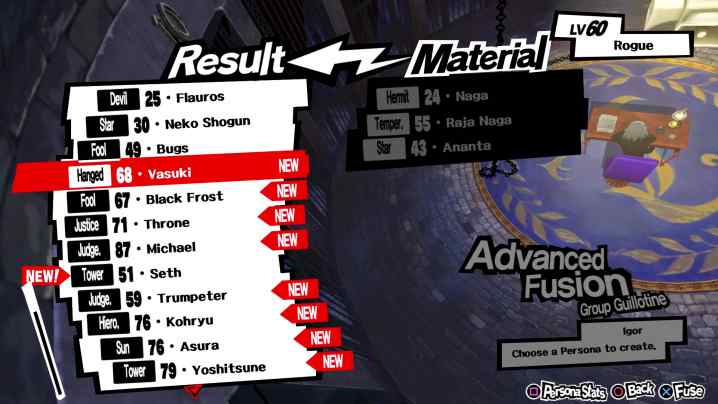 The most important piece of advice for new players is to make liberal use of the velvet room and its mechanics. It's critical not to become overly attached to any of your Personas. Fusing a majority of your party will help fill out your compendium and is almost always an upgrade over what you are currently using.
This system also allows you to transfer your existing skills to your new Persona. Fusing heavily will also make it much easier to finish the Strength confidant.
3. Status Ailments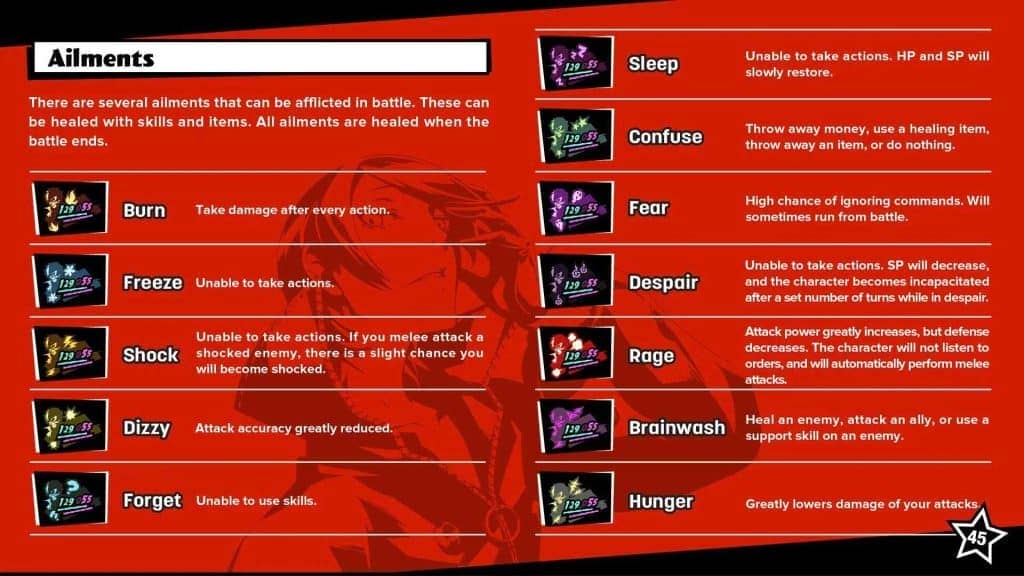 Many bosses and even common enemies in JRPGs, particularly Dragon Quest and Final Fantasy, are immune to status ailments. It's pointless to waste a turn poisoning or sleeping an enemy who's going to pelt the team. Status ailments, on the other hand, become far more potent in Persona.
Status effects like Sleep can turn the tide of battle for both enemies and bosses. This means using proper attacks to deal critical damage, thanks to the new Technical mechanic. Psy becomes a particularly effective element when combined with Brainwash and others.
4. Baton Pass System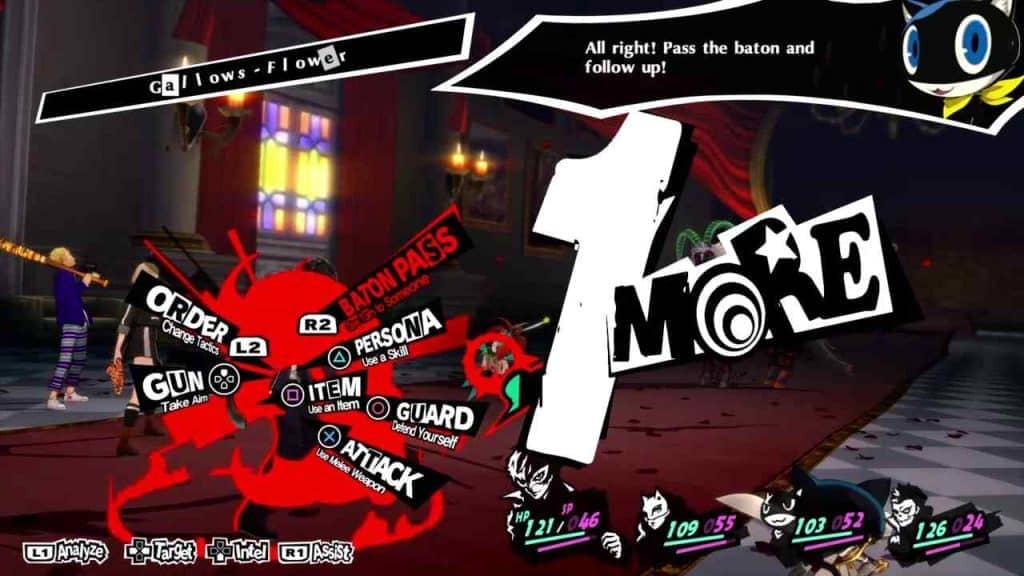 The baton pass returns from Persona 5, but this time it plays a much larger role in combat.
The ability to baton pass (chaining enemy weaknesses and 'passing' to a teammate for a buff on their next attack) was limited by how far your party's confidant rank had advanced. This would result in battles where not everyone in your party could pass, or where you were forced to run the same party.
This time, the ability is available from the start and is so important to the game's battles that the game explicitly instructs you to use it during the true final boss.
Aside from being a lot of fun to plan attacks ahead of time with the baton pass system, it also makes battles a lot easier. Make an early effort to master the mechanic.
5. Unlocking Third Semester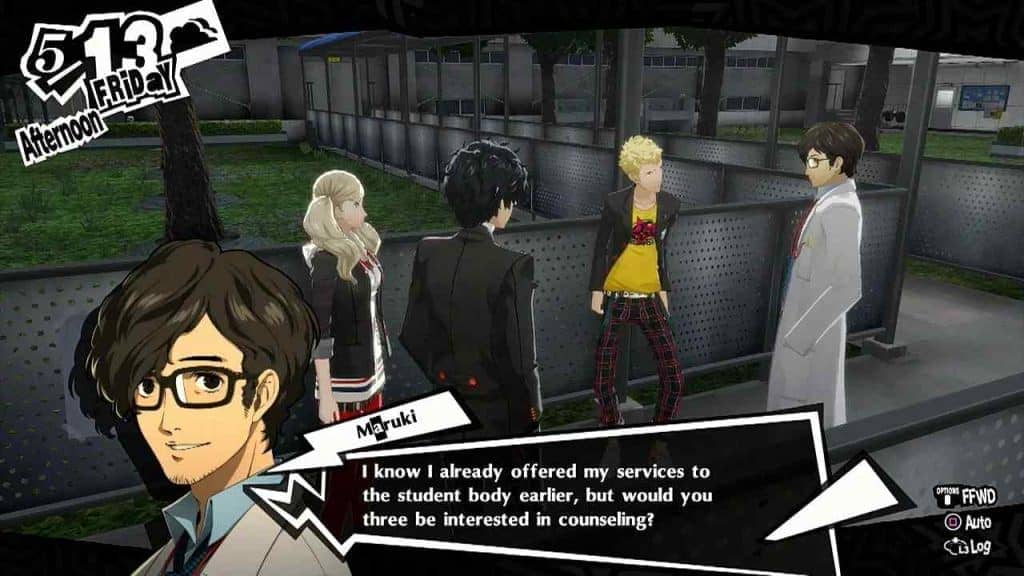 The addition of two new major characters and an entire third semester is the most significant story and technical change from Persona 5 vanilla.
If you want to see all of the new content Royal has to offer (which you should because it's the best part of the game), you should max out these new confidants as soon as possible. Both of these confidants will be introduced to you early on.
The Faith confidant will be available for the majority of the game and will initially max out at rank 5. This gives you plenty of time to reach the soft cap before the time limit expires.
The Councillor confidant, on the other hand, will be unavailable beginning in middle of September, with a hard cap of mid-November if you intend to max out. If you want to see everything, make sure to prioritize both of these confidants.
Also Check Out: Best Gifts in Persona 5 Royal
6. Prioritize Toranosuke, Togo, Kawakami, & The Twins' Social Links
Toranosuke can assist the player in negotiating better terms with the enemy. Togo allows party lineup changes in the middle of a battle. After exploring dungeons, Kawakami allows the player to go out at night. Finally, Justine and Caroline will charge a fee to summon higher-level Personas.
In the long run, all of these Confidants are extremely beneficial. While the player can prioritize others over time, these are some of the most effective methods of optimizing battle strategies. Oda, the kid who knows how to play the arcade gun game, can teach Joker how to stun common enemies early in his social link.
7. Prioritize the Confidants With the Best Abilities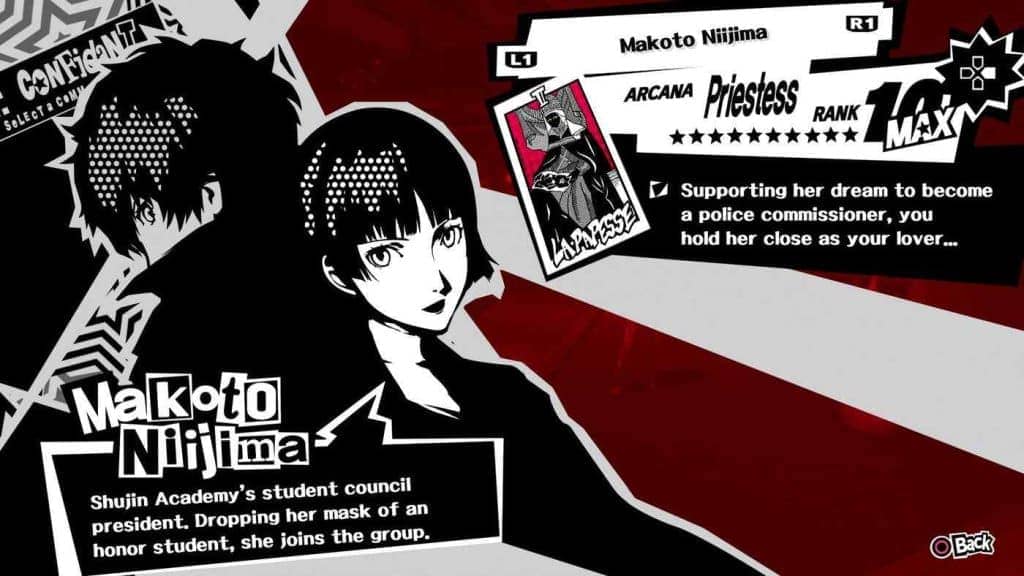 As a reward for progressing, every confidant in the game will receive nice bonuses along the way. There are several numbers in the game that are far more important than others.
While these aren't as important as Faith or Councillor because they don't lock you out of a large portion of the game, they will make it much more difficult to complete the game.
Later ranks of Star allow you to automatically escape battles and freely swap out party members in a battle without losing their turn. When you max out Moon, unused party members gain the same EXP as if they were in battle.
When you max out Temperance, you can go out at night even if you spent the day in a palace or mementos. Finally, reaching rank 7 on Chariot grants you the ability to 'auto win' battles against opponents significantly weaker than you.
This will make grinding toward the end of the game easier and allow you to reach the level cap in a fraction of the time it would normally take.
8. Keep Joker Equipped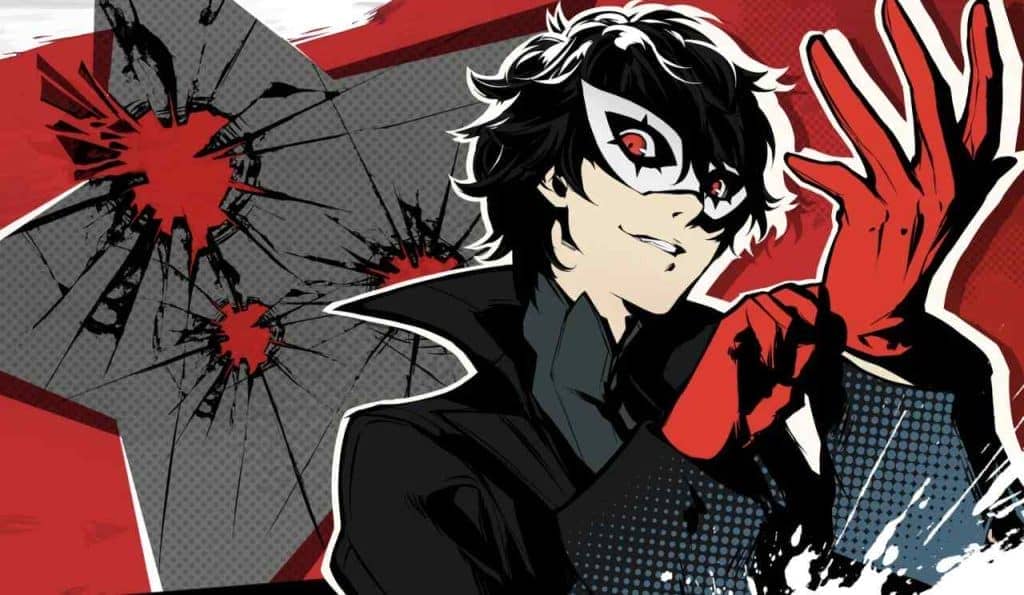 Persona 5 Royal is one of those games in which the game ends if the protagonist dies. As a result, when it comes to equipping him with weapons and armor, he comes first. Furthermore, he will be the mainstay of the battles.
This is true not only for the Iwai's equips, but also for the new clothing store in Kichijoji, which will take unwearables off the player's hands. Unlike the laundromat in Yongen-Jaya, this will provide the player with far greater benefits, such as superior armor. It is beneficial to return on a regular basis.
9. SP Adhesives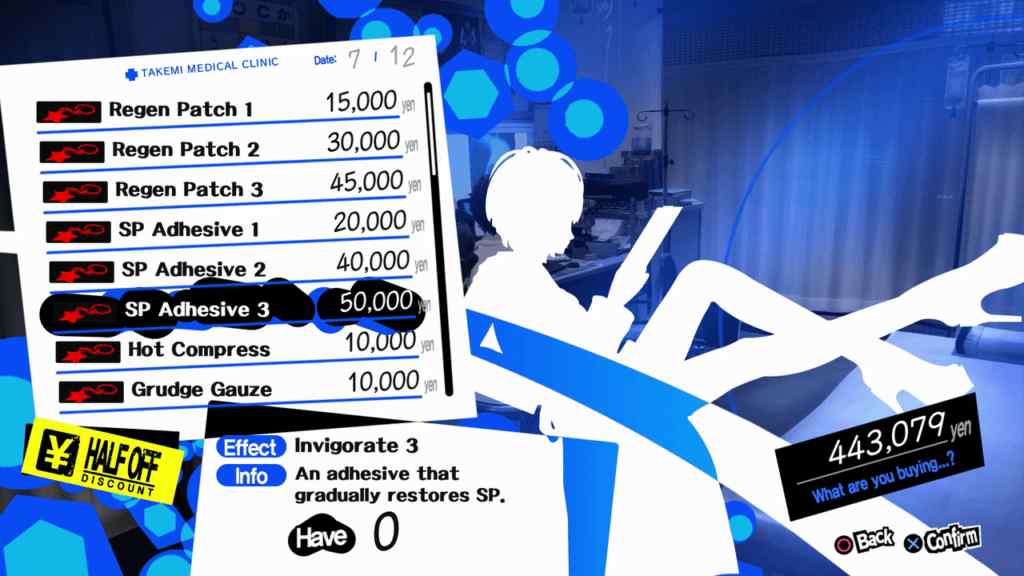 During your run through the game's first palace, you should quickly run out of skill points. Fortunately, a very useful accessory becomes available early on. At rank 5, the Death confidant will begin selling accessories. The SP adhesive 3 is the most important. When equipped, this accessory restores 7 SP per battle turn.
This will drastically reduce the number of SP restorative items you'll need to keep on hand. If you are short on funds, it may be best to wait until Death is a little further along before purchasing the accessory.
10. Focus On Stat Buffs & Debuffs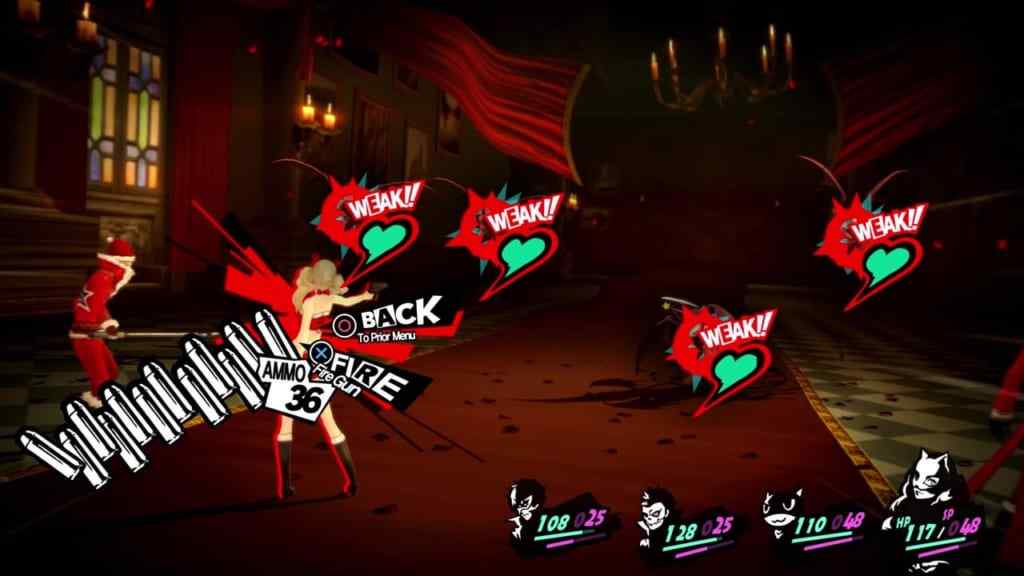 Increase party defense while decreasing enemy attack. This is the best way to begin any boss battle. Bosses, unlike in other JRPGs, will not become immune to stat debuffs. Players can also improve their defense.
It pays to know who learns and uses which stat buffs/debuffs. In addition, collect all of the Will Seeds in each dungeon. These will transform into useful equips that can also use such abilities.
11. Productivity in Days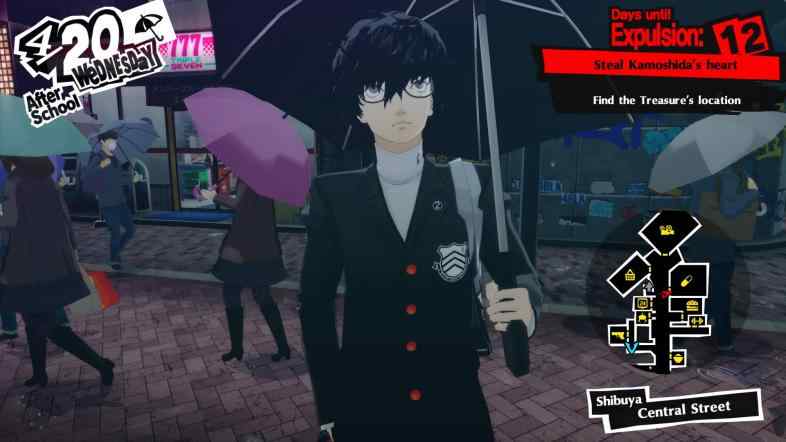 This may seem obvious, but the additional time available in Royal versus vanilla is quite significant. Those of you who start with Royal will notice a significant decrease in the number of times Morgana tells you to go to bed instead of doing something productive.
Even if you don't have any confidants available, you can always study or do something around town to boost your social stats. In terms of social statistics.
Also Check Out: Best Personas In Persona 5 Royal
12. DLC Personas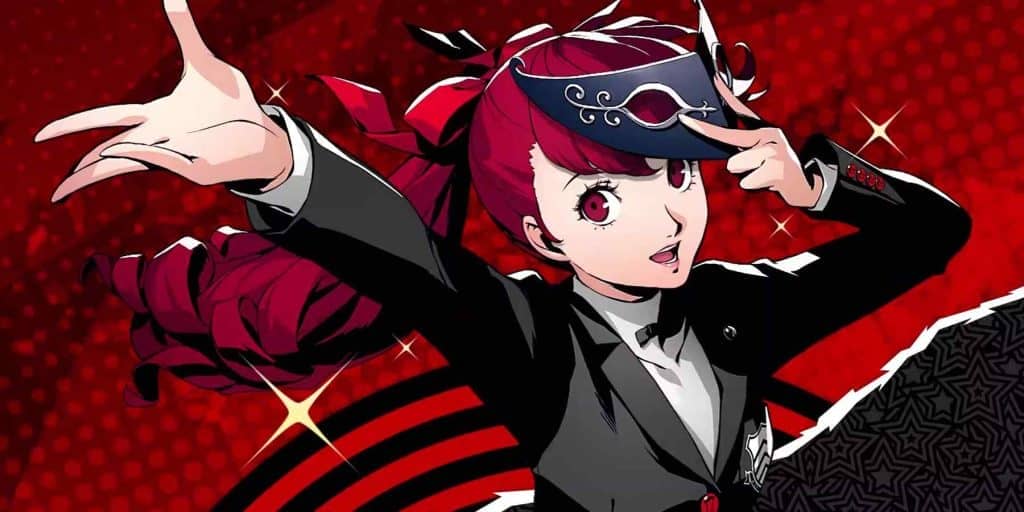 If the player has access to higher-level DLC Personas, it is recommended that they obtain them as soon as possible. Despite popular belief, this will not easily break the game. Strategy and preparation remain critical.
However, the early game difficulty will be reduced due to some powerful physical attacks and magical spells. These will come in handy for players struggling with certain bosses, thanks to leveling the Strength arcana confidant.
13. Social Stat Increases Advantages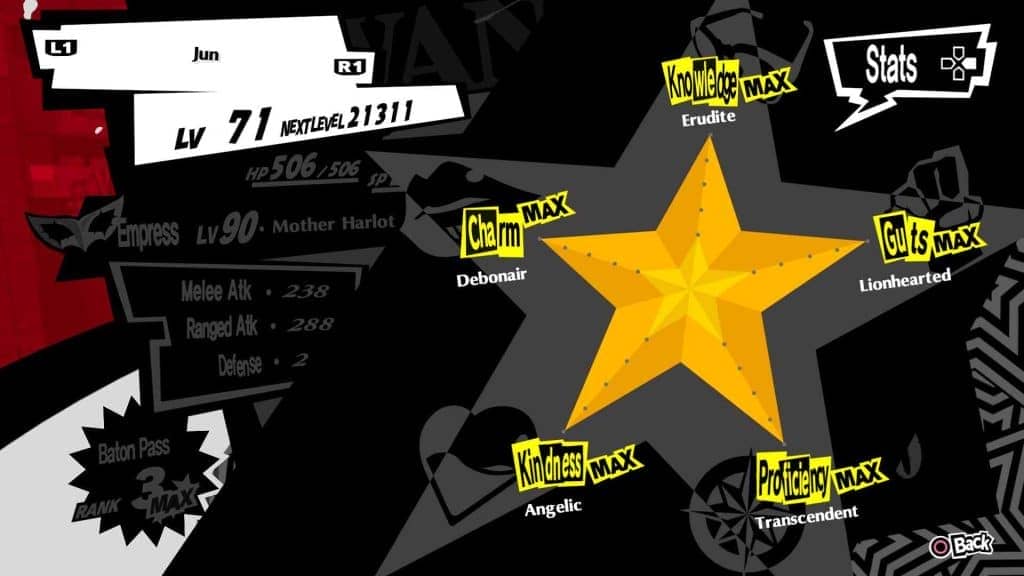 Although the social stat system isn't as important as it was in Persona 4, it still prevents you from advancing certain confidants until you reach a certain level.
The best social stat boosts are those that can be achieved without the passage of time. Riding the train to school may prompt you to read something you have on hand. Reading books in the game will boost the social stat associated with it.
Feeding nutrients to your room plant will give you a significant boost to your kindness stat. Answering class questions will provide you with a free point of knowledge.
Don't forget to look for the crossword puzzle on the back table in Leblanc, as answering the highlighted section will help you learn more. In Kichijoji, there is also a blue couch that will give you a boost to your guts just by sitting on it.
14. Reading Books Can Help You Level Up Faster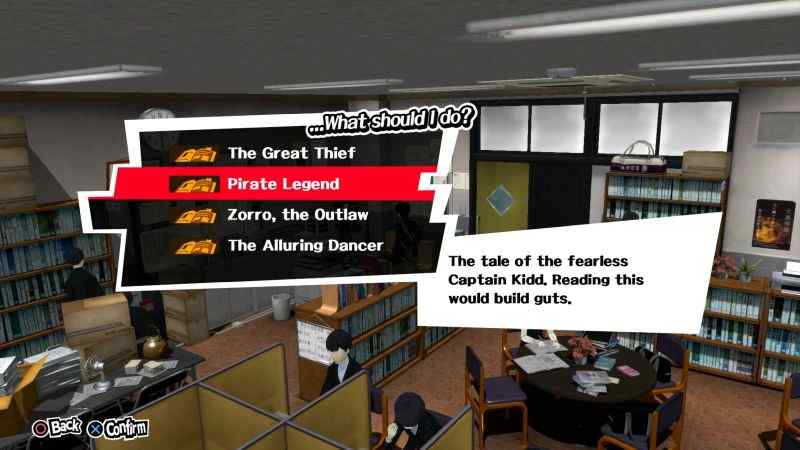 Books can be purchased at the Shujin Academy library as well as several other locations. Speed Reader is one of them. This enables the player to read through books much more quickly.
This is a convenient way to boost your social stats and mini-game prowess in Kichijoji. The player can read on the subway on their way to school in the morning and in class when Kawakami allows it. It's important to understand the impact of each book and what it's good for.
15. Velvet Room Utilities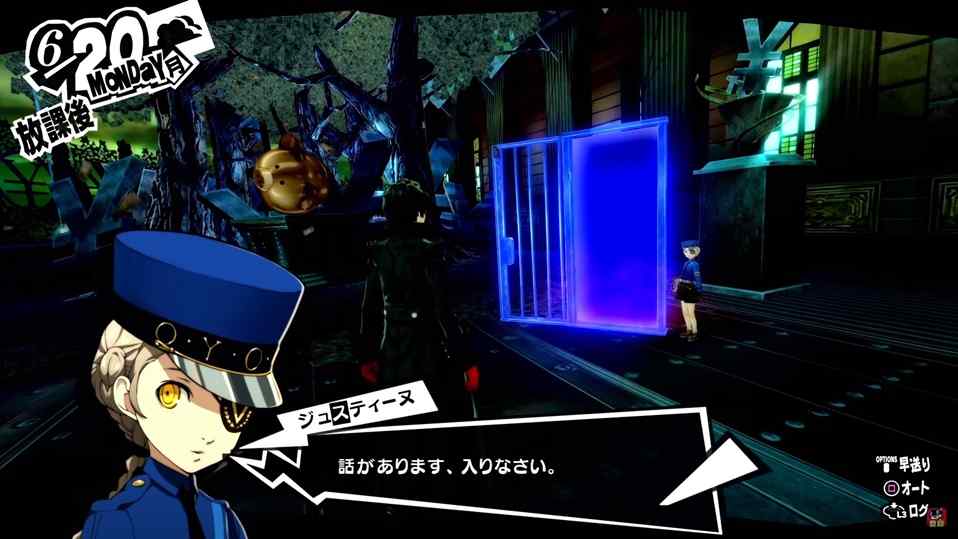 The itemize Persona system is one of Persona 5 Royal's less-discussed mechanics. You will obtain items such as the blank card and the black kogatana throughout the game. In the velvet room, these items can be converted into gear or skill cards.
You can use the itemize system to turn some of the most powerful Persona in the game into equally powerful gear by acquiring some of the most powerful Persona in the game.
This mechanic is not overly important until the end game, but keep in mind that the best gear in the game is locked behind this system. Continue working on your compendium and remember to come back later to see what hidden gear you might be sitting on!
16. Invite Kawakami As A Cook For You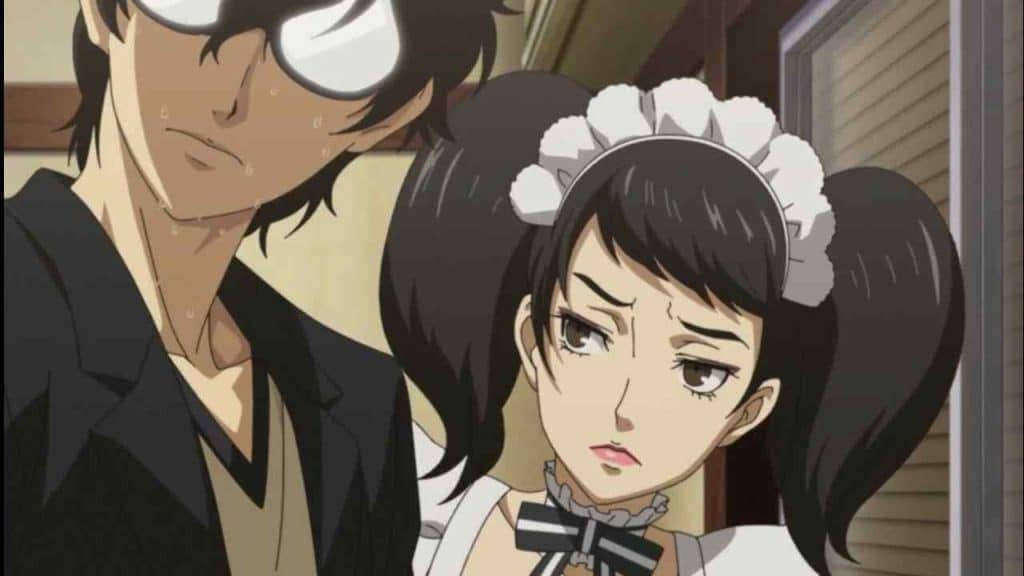 Kawakami can brew you coffee or make curry by improving her social link. This is also determined by the player's level of social connection with Sojiro. In exchange for a fee, players can obtain SP healing items.
This is an excellent alternative method for gaining SP healing without having to purchase specific items. The curry itself could be useful in boss battles. Similarly, after unlocking Haru's social link, players can garden with her to achieve a similar effect without using up activity points during the day.
Also Check Out: Can You Play Persona 5 Royal On PC?
17. Upgrade Confidants More Quickly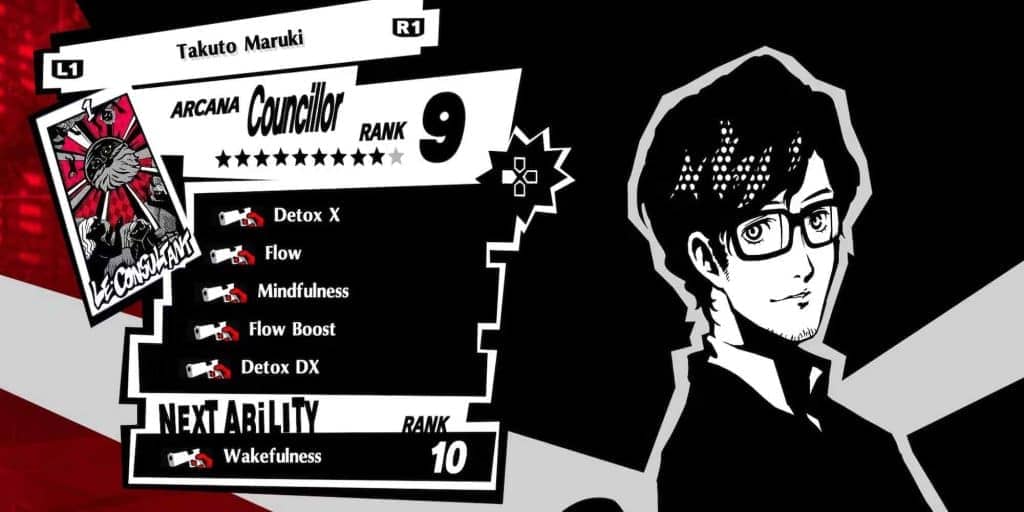 A team of four allows for at least three distinct elements. The player may or may not cover all bases depending on the characters used. That being said, it is beneficial to provide Joker with a diverse range of Personas.
This can be useful against tough enemies and boss battles. Fusing Personas quickly becomes necessary so that players can access multiple elements without taking up extra slots in their current Personas. Remember to purchase elemental items to deal damage and knock down enemies.
18. Spend More Time In Kichijoji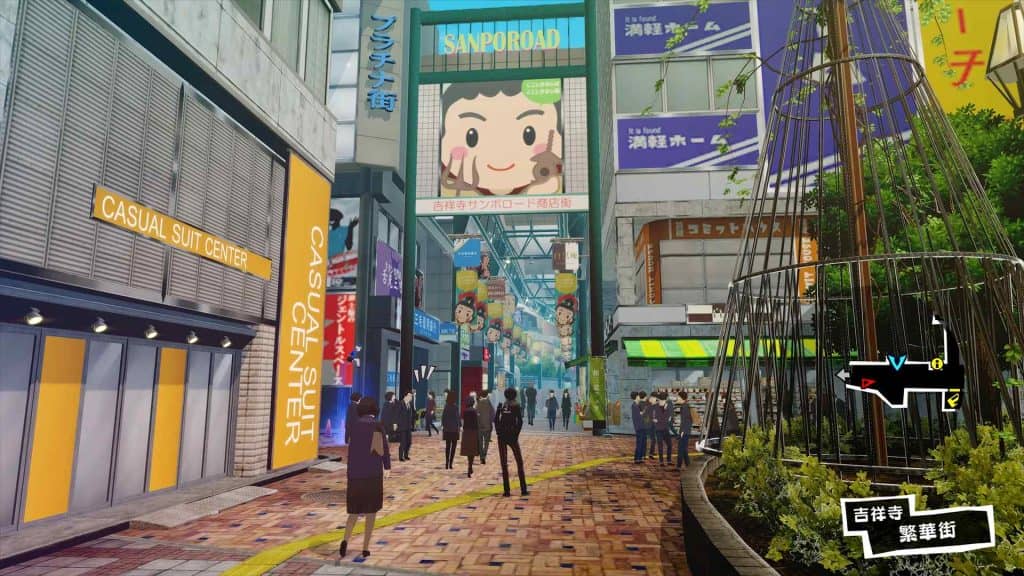 Kichijoji is where players will find Akechi and Yoshizawa for their social connections, but it is an activity that Kichijoji truly excels at. The billiards and darts mini-games will improve vital Baton Pass functions, whereas the jazz club will improve all stats per character.
This is an excellent way for players who are unable to boost a social link with someone on a given day to do so. Take advantage of everything this part of Tokyo has to offer, and the party will benefit greatly.
19. Negotiations
Persona 5 Royal's negotiation system will be used to acquire new personas during gameplay. After exploiting an enemy's weakness, or simply reducing their health, they will bargain for their lives with you.
You can use this opportunity to ask for money, an item, or to invite them to your party. There is a system for matching their personality type to your response, but the simplest method is simply to upgrade your confidants.
Many of them will facilitate negotiations with specific types of enemies, such as all female shadows or a party member stepping in if you fail and allowing you to try another answer.
When you max out the Sun arcana, you will automatically win most negotiations, and at rank 10 you will be able to negotiate with shadows at significantly higher levels than your own.
Conclusion
Those are all the useful things you should keep in mind while playing Persona 5 Royal. With all that said, make sure to remember one last final thing that's most important: enjoy the game! The game will not be fun if you stress more than you enjoy it.
It is ok to not have the best character builds or items, what matters the most is you have fun! We hope you have a wonderful time playing Persona 5 Royal.