Persona 5 Royal is widely regarded as one of the very greatest role-playing games ever developed in Japan. Since its relatively recent debut on all of the main platforms, it has quickly built an enormous fan base and a committed following in its short time on the market.
It contains a fantastic storyline, a variety of minigames, exciting fighting, and other features that will keep you occupied for well over one hundred and fifty hours. Many individuals have been enticed to get on board the hype and give the video game a shot as a result of the recent announcement that it is now accessible on every key accessible platform.
Atlus gives you access to a vast amount of instructive training that never seems in any way invasive in order to get you started playing their games. Because of the way the calendar is organized, being aware of some specifics ahead of time might make it easier for you to achieve essential goals like beginning the third semester at the appropriate time.
With that said, hopefully these and more tips we will be discussing below will be of sufficient assistance to both new and old fans and help them have an ultimate gaming experience with this wonderful RPG.
Also Check Out: Best Makoto Build
What Should You Know Before Starting Persona 5 Royal?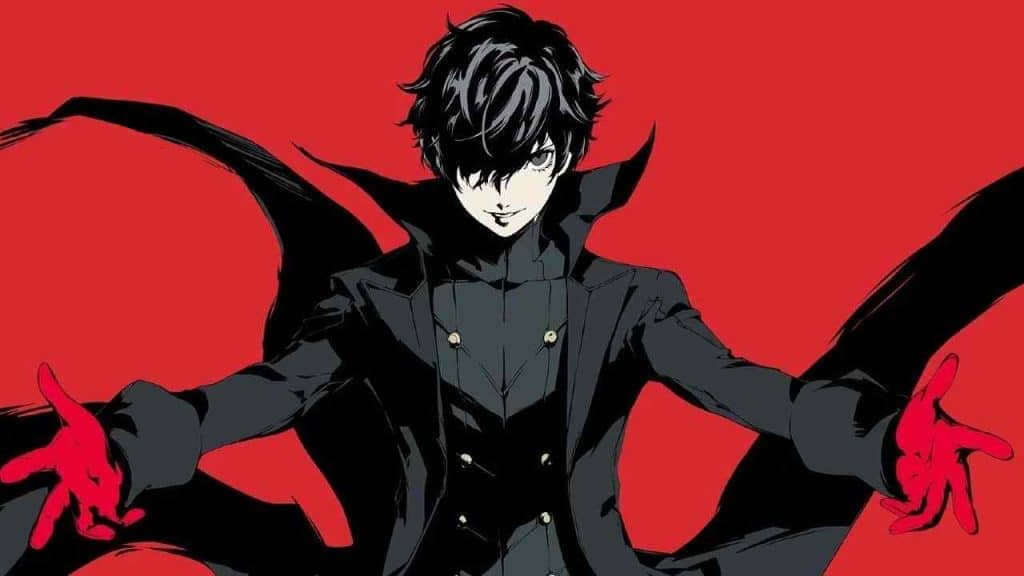 For starting players, there might be plenty of things they end up missing in tutorials. Not knowing what each thing is and wondering what to do is the worst feeling especially in an RPG of this scale. Therefore, we have compiled a list of main things you should be aware of before starting Persona 5 Royal.
1. Read The Tutorial Texts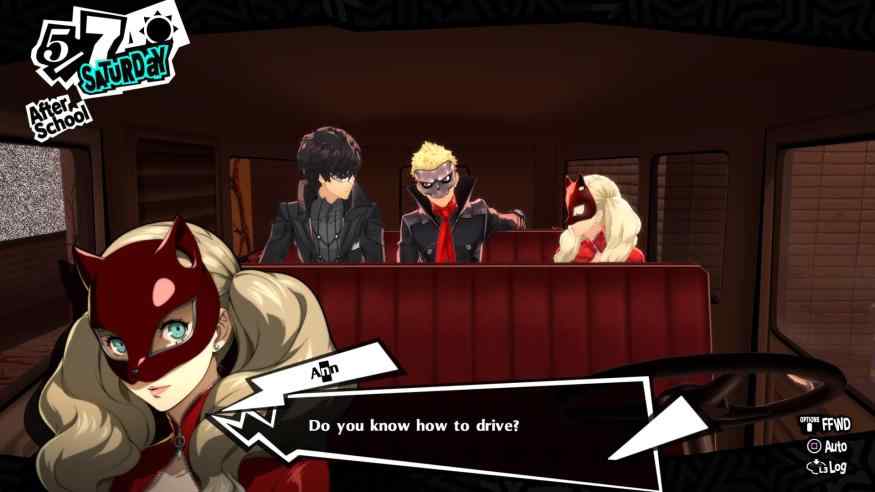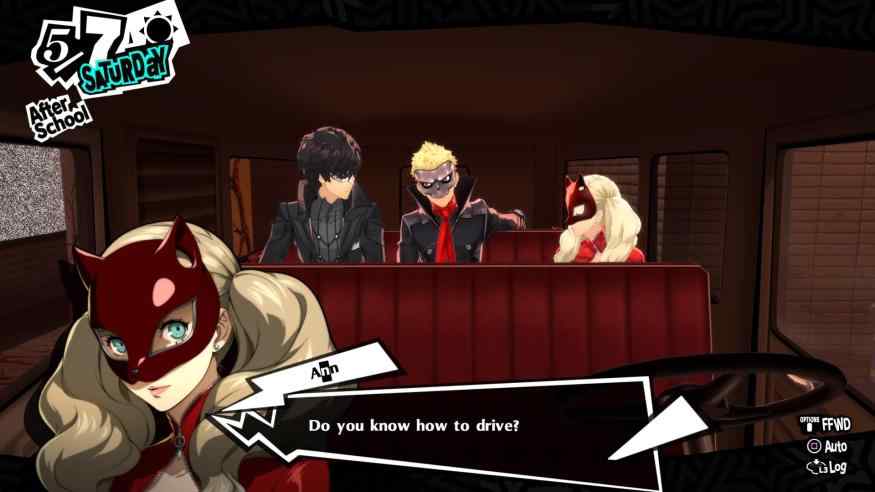 This is a very important thing you should take into account. You should make sure to read all the presented tutorial boxes and texts even if they might seem lengthy or very big. It's because if you do not, you will be confused for the whole game!
Not knowing what you're supposed to do, what the item you want or the place you go to is called etc will make this wonderful game a painful experience for you.
Therefore, we heavily press you to pay attention to the tutorials as a beginner player. If you have played the game before, and know all the terms and things, then you are free to skip them as you wish!
2. Know About Fusion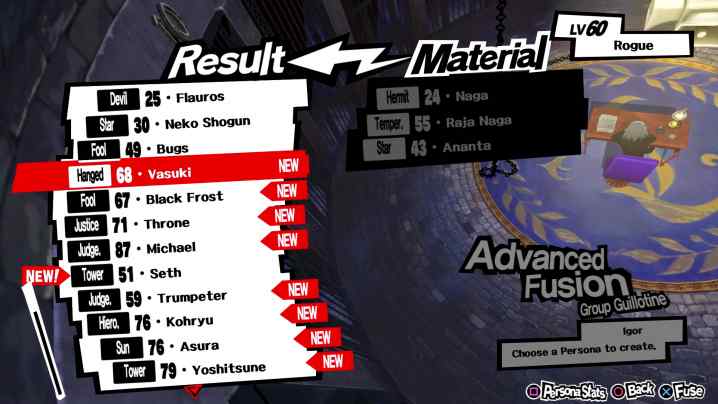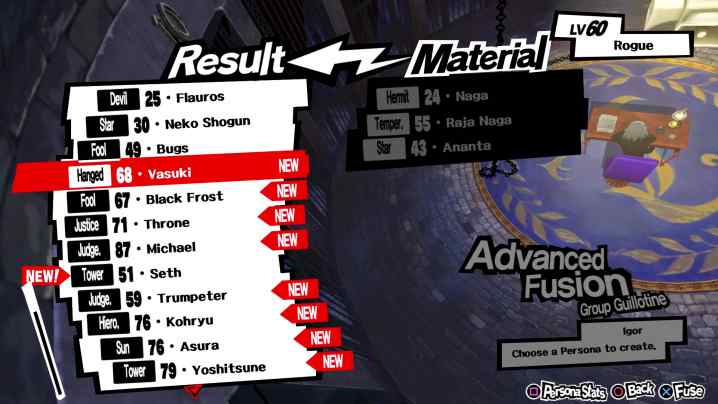 The single most critical piece of guidance for new players is to fully explore the velvet chamber and all of its features. Do not let yourself develop strong feelings towards any of your Personas. In most cases, fusing the bulk of your party is an improvement over your present setup because it will help round out your compendium.
Your current set of abilities can be imported into your new Persona using this approach as well. Additionally, completing the Strength confidant will be lot simpler if you fuse extensively.
3. Status Ailments And More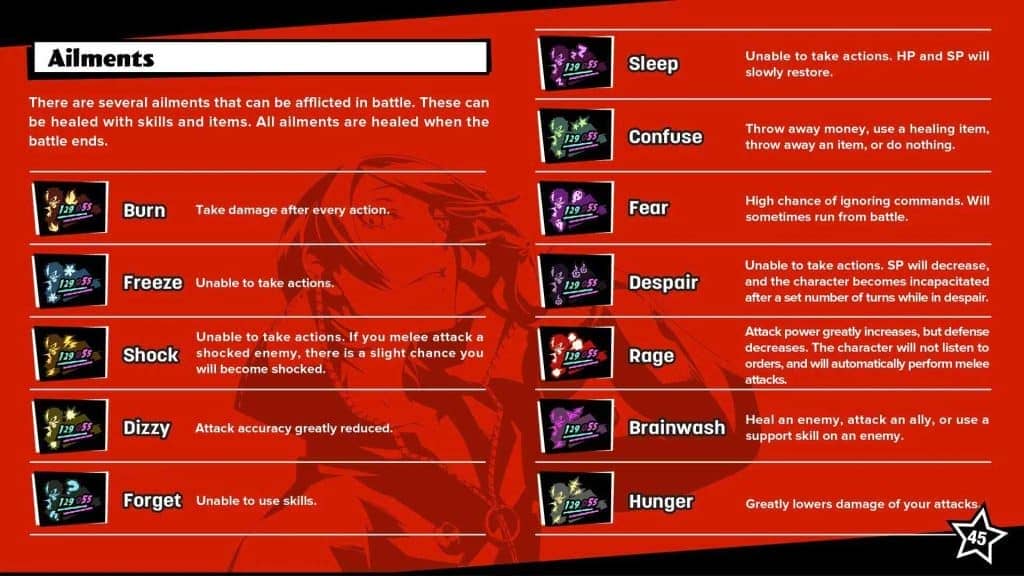 JRPGs like Dragon Quest and Final Fantasy, in instance, have a large number of bosses and even regular foes that are resistant to the status effects of other characters. It is a waste of a turn to attempt to poison or sleep an opponent who is about to attack the team with projectiles. On the other side, status illnesses get a significant increase in their destructive potential in Persona.
A status condition such as Sleep may completely change the course of the fight for both the adversaries and the monsters. Because of this, the radical new mechanic requires players to use appropriate attacks in order to do critical damage. When coupled with Brainwash and other elements, Psy transforms into an extremely potent component.
4. Baton Pass System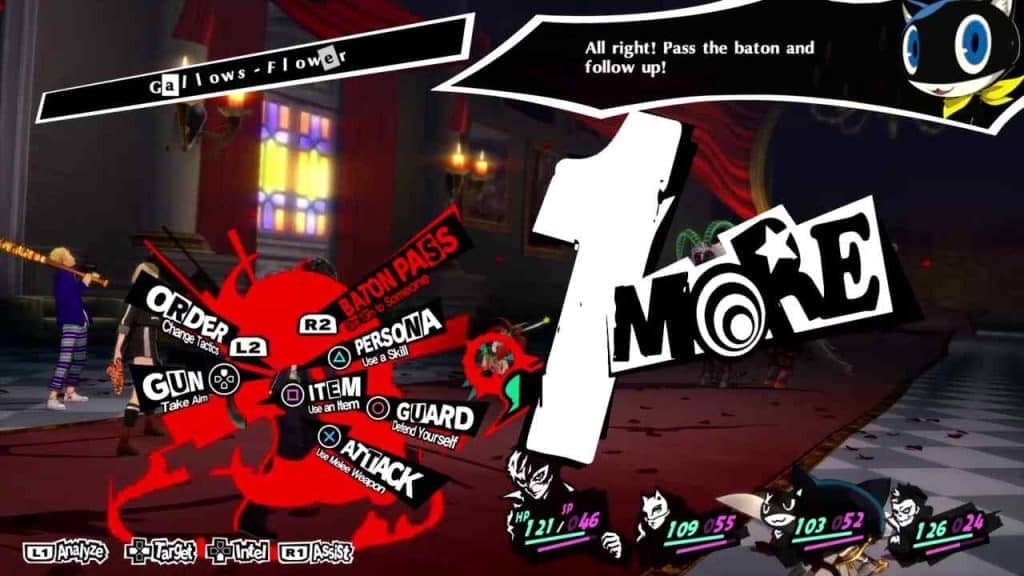 The baton pass from Persona 5 is back, but it has a far more important function in battle this time around.
The ability to baton pass, which involves chaining an opponent's vulnerabilities and "passing" them to a teammate so that they receive a bonus on their next attack, was capped according to how high your party's confidant rank had progressed. This would lead to fights in which not all members of your party would be able to succeed, or fights in which you would be required to use the same party.
This time around, the ability is accessible right from the get-go, and it is of such vital importance to the gameplay that the game will tell you to make use of it during the fight against the game's actual final monster.
The baton pass method not only makes it a lot less difficult to fight fights, but it also makes it a lot more exciting to plan your assaults in advance. Make an attempt right away to get a handle on the mechanic.
5. Unlocking Third Semester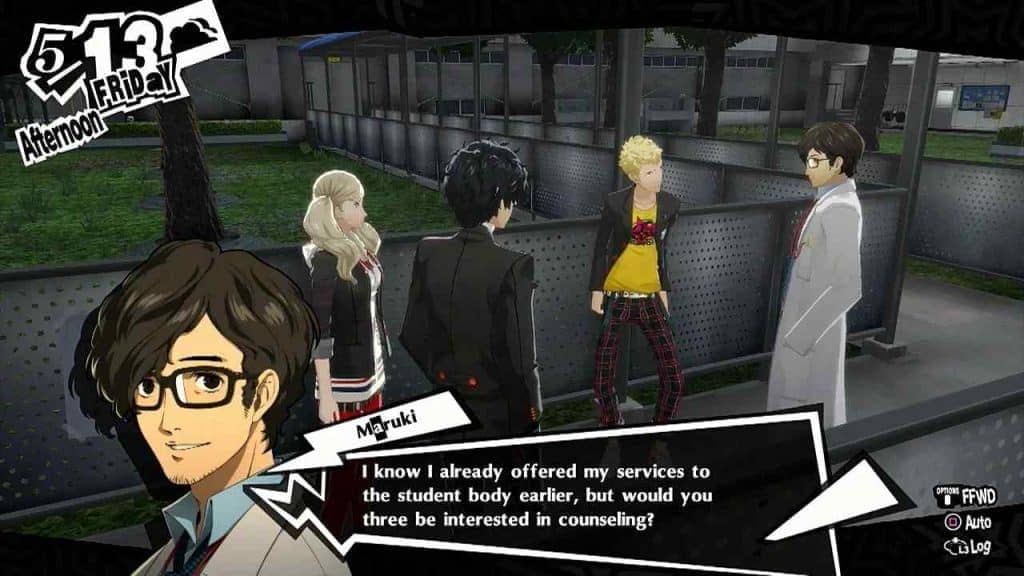 The most important narrative and gameplay improvements made from the original "vanilla" version of Persona 5 are the inclusion of two new key characters and a complete new semester.
You need to reach the maximum level of these additional confidants as quickly as you can if you want to view all of the new material that Royal has to provide as quickly as possible (which you should do because it's the greatest part of the game). You will have your first encounters with each of these confidants at an early stage.
The Faith confidant will be playable throughout the bulk of the game and will reach their maximum rank of 5 at the beginning of the game. Because of this, you will have plenty of time to cross the threshold before the allotted amount of time is over.
On the other hand, the Councillor confidant will become inaccessible beginning in the middle of September, and if you desire to reach your maximum level, you will have until the middle of November to do it. Make sure that these two confidants are at the top of your list of priorities if you want to know everything.
Also Check Out: Best Gifts in Persona 5 Royal
6. Prioritizing The Important Social Links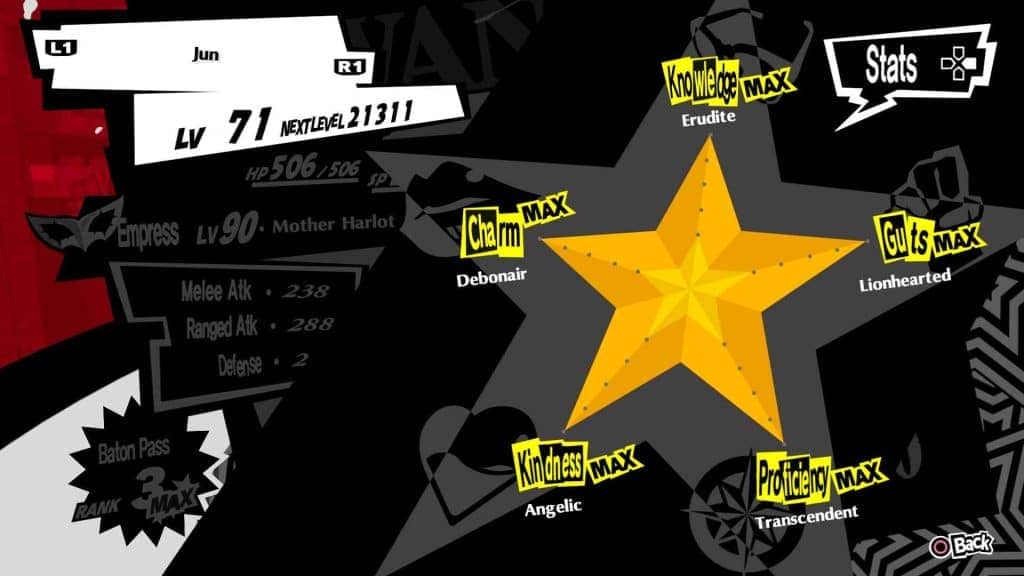 Toranosuke is able to lend the player assistance in negotiating more favorable terms with the adversary. Changes to a party's composition can be made during combat if Togo is used. After the player has finished exploring the dungeons, Kawakami will enable them to go out during the night. In conclusion, Justine and Caroline have decided to implement a cost for summoning Personas of a higher degree.
In the grand scheme of things, each of these Confidants will prove to be of great use. Even though the player can rearrange their priorities during the course of the game, these are among the most efficient ways to improve their combat strategy. Joker can learn how to shock common foes early on in his social relationship from Oda, the child who is familiar with playing the arcade pistol game.
7. Prioritizing the Confidants With the Best Abilities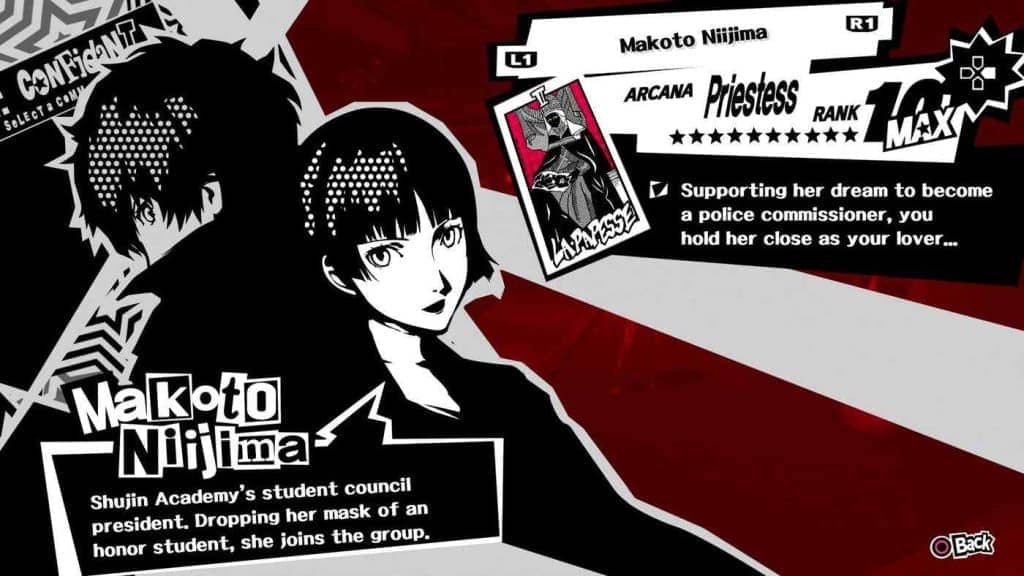 Each and every confidant in Persona 5 Royal will earn pleasant goodies along the route as a reward for making progress in the game. A few of the numbers in the game are significantly more important than the rest.
It will be considerably more difficult for you to finish the game if you do not have these, despite the fact that they are not as vital as Faith or Councillor since they not prevent you from accessing a significant chunk of the game.
The higher degrees of Star grant you the ability to immediately flee from conflicts and freely switch out members of your party during combat without causing them to lose their turns. When Moon is leveled up to its maximum, unused party members get the same amount of experience as if they were actively participating in battle.
When Temperance is maxed out, even if you spend the day inside a palace or fortress, you will be able to venture out into the world at night. When you achieve rank 7 in Chariot, you have the power to "auto win" bouts against opponents that are much weaker than you are. This ability remains even if you lose the combat.
You will be able to achieve the maximum level in a smaller amount of time than it would typically take if you take use of this feature, which will make grinding simpler as you approach the finish of the game.
8. Joker Is The First Priority
In the event if the player's protagonist passes away while playing Persona 5 Royal, the game will be over. Because of this, he is given priority when it comes to arming and protecting himself with weapons and armor. In addition to this, he is going to be the most important factor in the wars.
Not only is this true for the Iwai's equips, but it is also true for the new clothes shop in Kichijoji, which will remove any items from the player's inventory that are unable to be worn. This will grant the player with many more perks than the laundry in Yongen-Jaya, such as improved armor. It is to one's advantage to continue coming back on a frequent basis.
9. SP Adhesives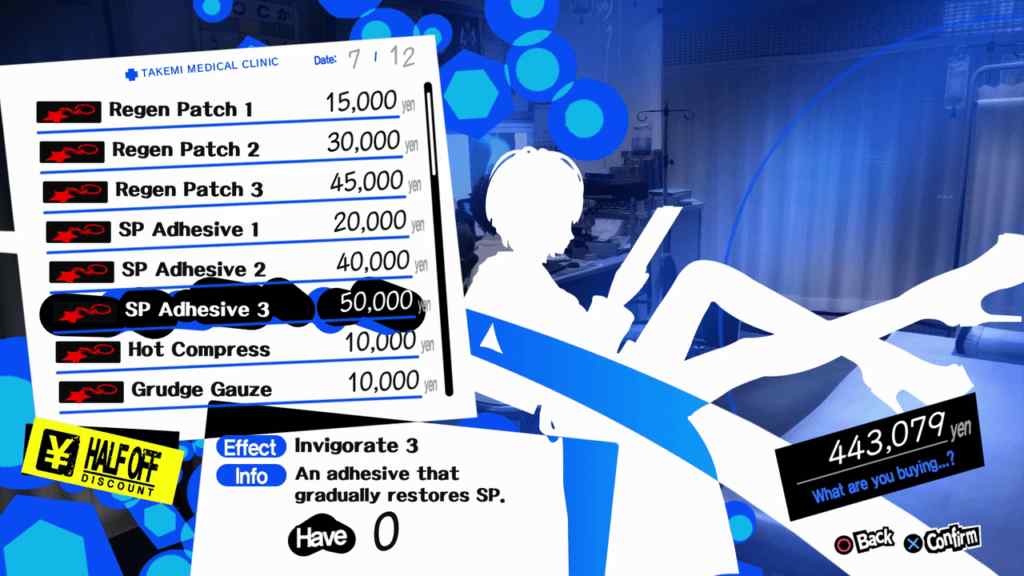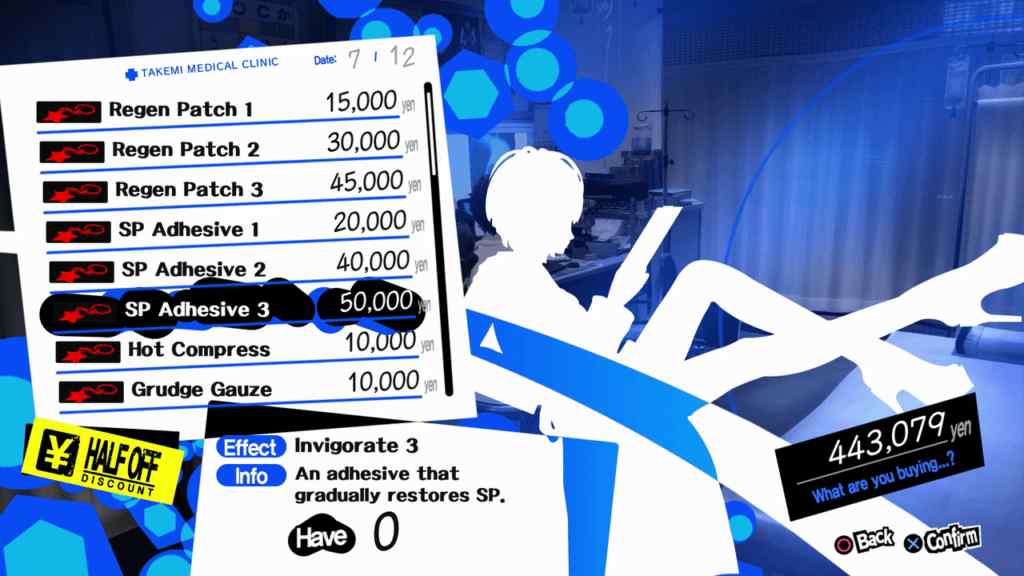 As you progress through Persona 5 Royal's first palace, you should find that you swiftly exhaust all of your available skill points. A very helpful accessory is made accessible rather early on, which is a fortunate development. When the Death confidant reaches level 5, they will start selling accessories. The most essential component is the SP adhesive number 3. This attachment, while worn, will recover 7 SP at the end of each combat turn.
Because of this, the quantity of SP restorative products you need to maintain on hand will be cut down by a significant margin. If you are strapped for cash, it could be in your best interest to hold off on buying the accessory until Death is a little farther along before making the purchase.
10. Focus On Stat Buffs & Debuffs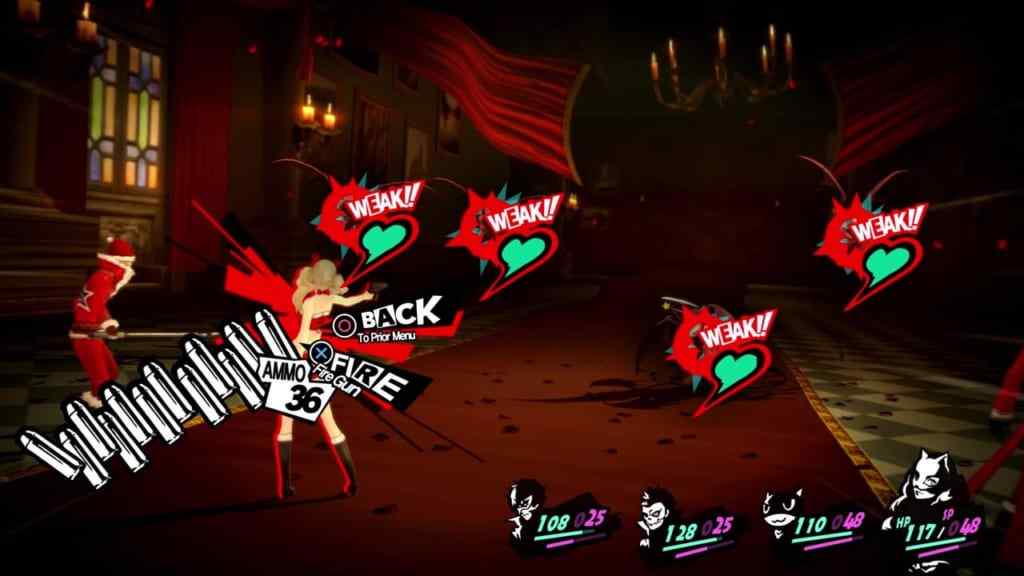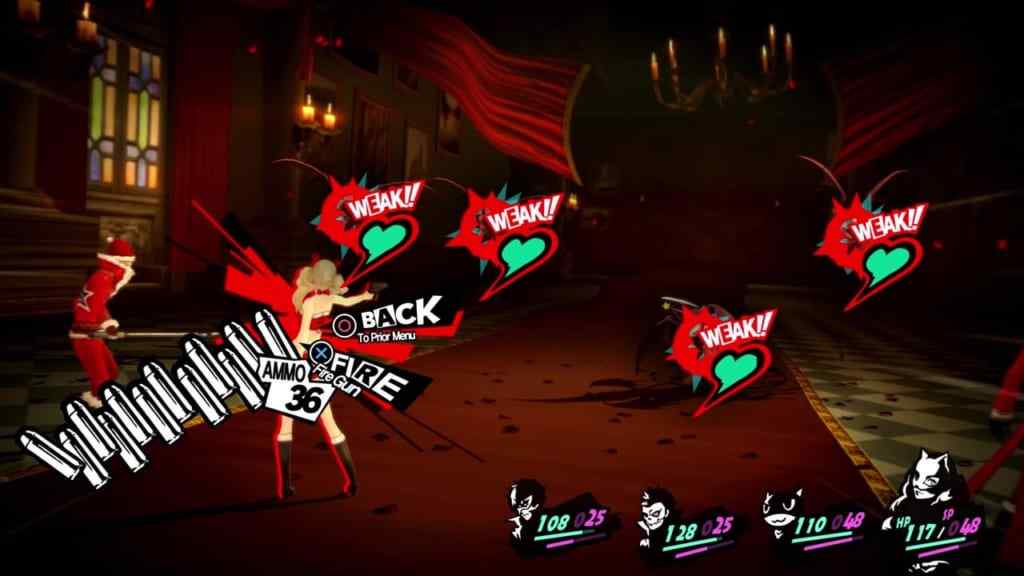 Raise the party's defense while simultaneously lowering the enemy's damage. This is the most effective technique to start a fight against any boss. In contrast to several other types of Japanese role-playing games, the game's bosses will not acquire immunity to stat debuffs. Players also have the ability to hone their defensive skills.
It is to your advantage to be aware of who is learning and employing various stat boosts and debuffs. In addition, it is important to gather each of the Will Seeds that may be found in each dungeon. These will morph into valuable equips that are also capable of using the aforementioned powers.
11. Productivity in Days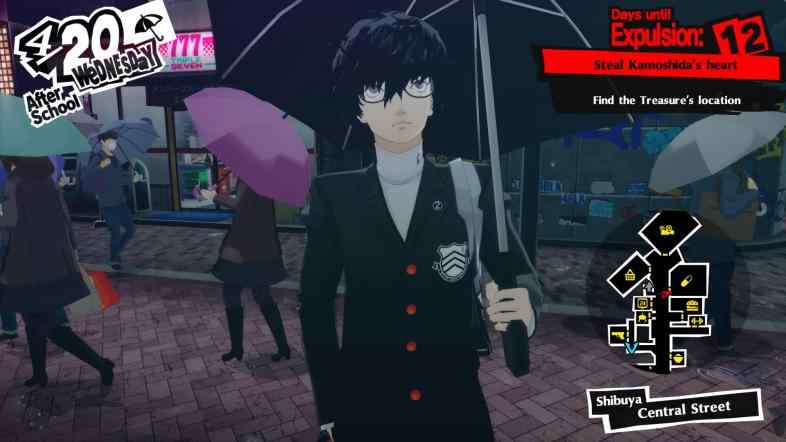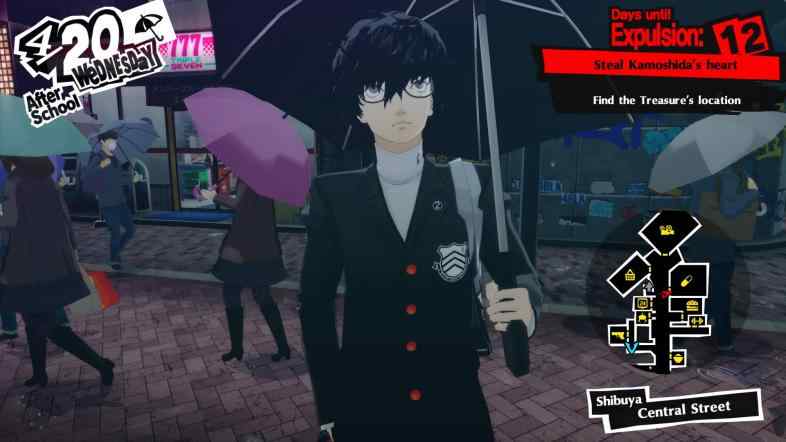 This may seem like common sense, but the difference in the amount of time available in Royal and vanilla is pretty substantial. Those of you who begin the game with Royal will note that the amount of times Morgana advises you to head to bed instead of engaging in anything useful significantly decreases after you have completed the game.
You can always study or find something to do around town to raise your social metrics, even if you do not have any close confidants available to you at the moment.
Also Check Out: Best Personas In Persona 5 Royal
12. Obtain The DLC Personas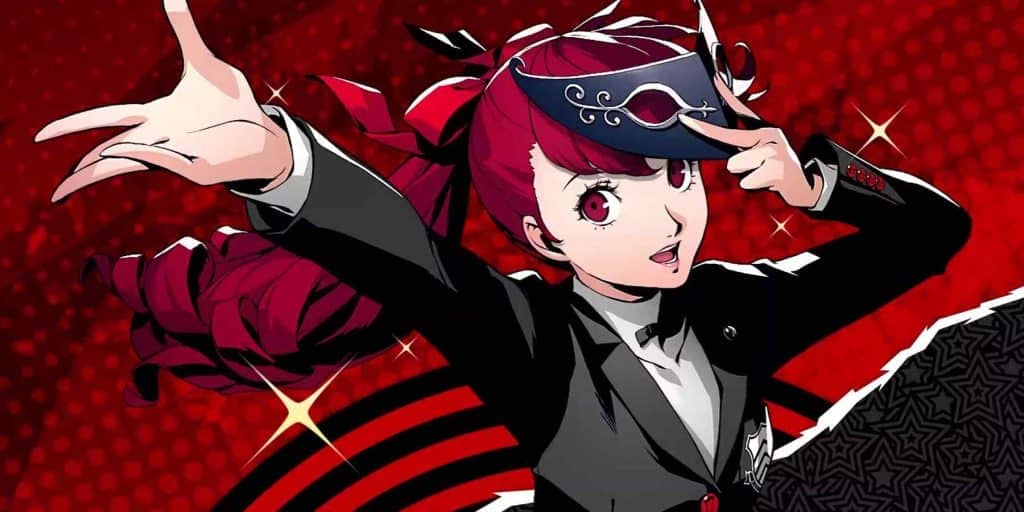 If the you have the access to more powerful DLC Personas, it is strongly suggested that they acquire those Personas as quickly as they can. In contrast to the widespread perception, this will not quickly end the game. The importance of strategy and planning cannot be overstated.
On the other hand, the early game difficulties will be easier to manage as a result of certain particularly potent physical strikes and magical spells. As a result of raising the Strength arcana confidant, players who are having trouble with specific bosses will find that these items come in very helpful.
13. Social Stat Increases Advantages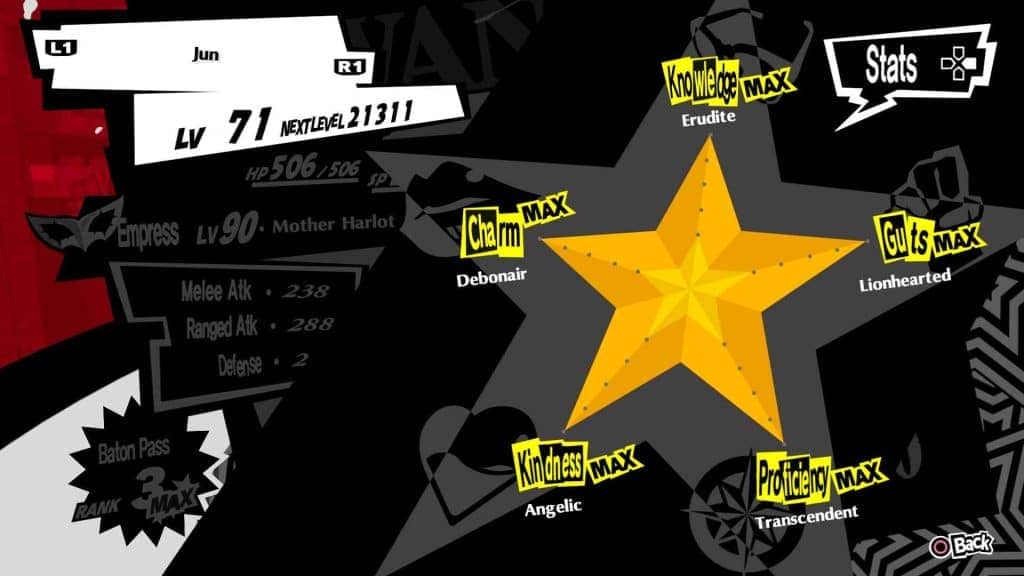 Even though the social stat system is not as significant as it was in Persona 4, you still can not advance some confidants until you reach a specific level. This is despite the fact that the social stat system is not as crucial as it was in Persona 4.
Those enhancements to social stats that do not need the time to pass are the most beneficial to your character. Your commute to school on the train can inspire you to study something you already have on hand. Within the context of the game, reading books will provide a boost to the social stat linked with it.
Your kindness will receive a considerable increase if you take the time to tend to the needs of the plant in your room. You will earn a free point of knowledge by participating in class discussions and answering questions.
Remember to search for the crossword puzzle that is located on the rear table in Leblanc; providing a response to the portion that is highlighted will assist you in gaining further knowledge. There is a blue couch in Kichijoji that, if you sit on it, will provide a boost to your intestines. You may find this couch by searching for a blue couch around the area.
14. Reading Books Can Help You Level Up Faster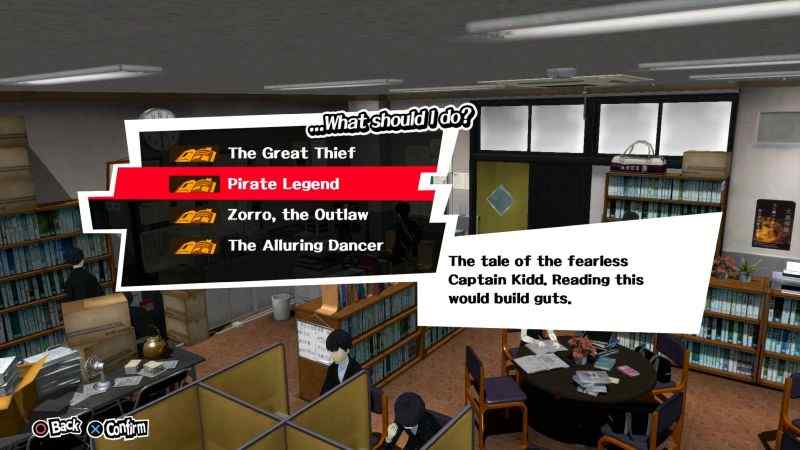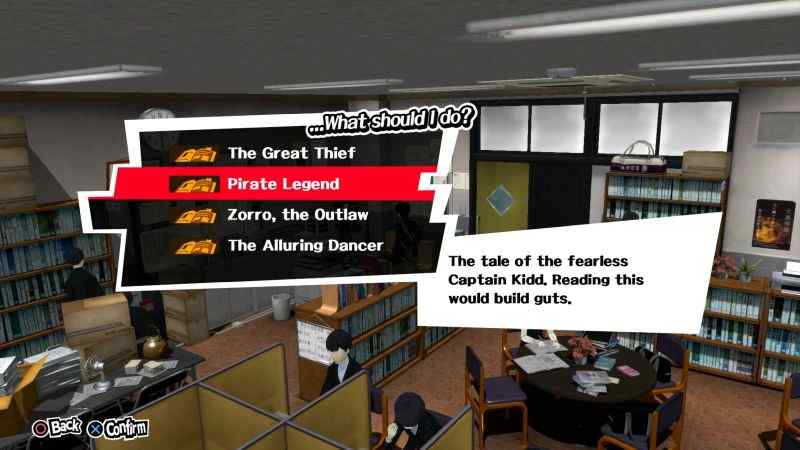 You may purchase books at the library of the Shujin Academy, in addition to a number of other venues. One of them is known as speed reading. This makes it possible for you to read through books at a significantly faster rate.
This is a time-saving method that can help you improve your social standing and minigame skills in Kichijoji. The participant is able to read on the train on their way to school each morning and in class if Kawakami gives them permission to do so. It is essential to have a solid understanding of the influence of each book as well as the benefits it offers.
15. Velvet Room Utilities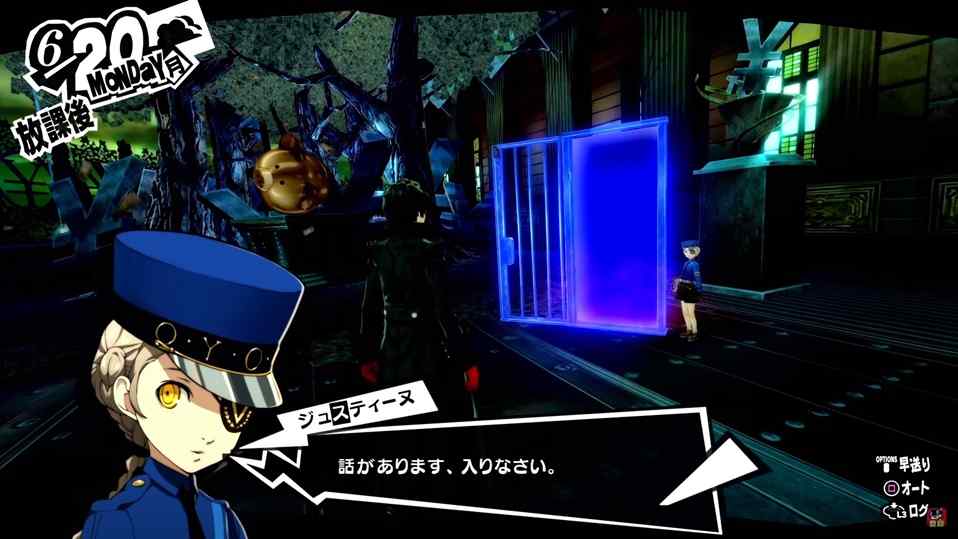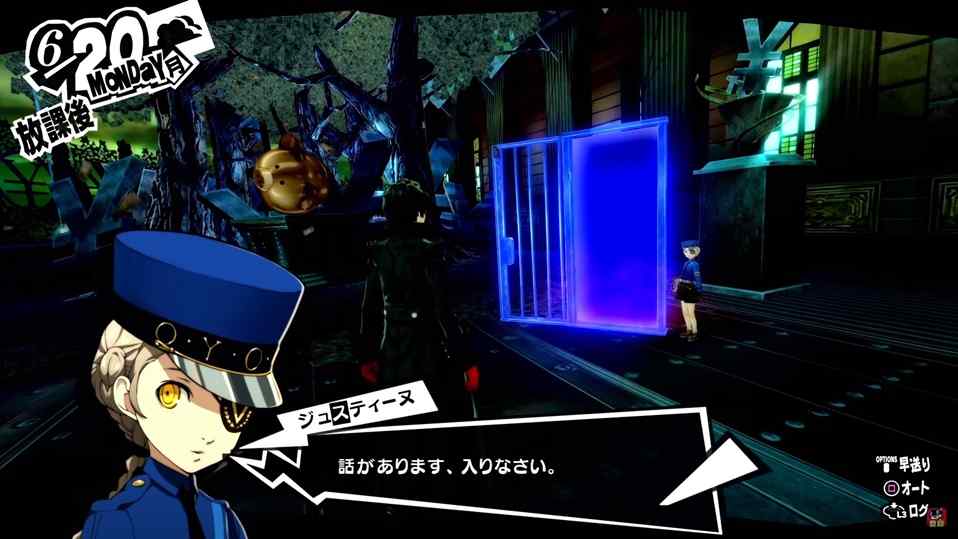 The one of the mechanics in Persona 5 Royal that receives less attention is the Itemize Persona system. Throughout the course of the game, you will come into possession of several artifacts, including the blank card as well as the black kogatana. These things can be repurposed in the velvet room to become pieces of equipment or skill cards.
If you have some of the game's most powerful Persona, you can utilize the itemize system to transform them into similarly strong gear. However, this requires you to have some of the game's most formidable Persona in your possession.
Keep in mind that the greatest gear in the game is behind this system, even if this mechanism is not extremely crucial until the final game. Keep working on your compendium, and do not forget to check back later to discover what kind of concealed equipment you could be sitting on.
16. Make Kawakami Your Maid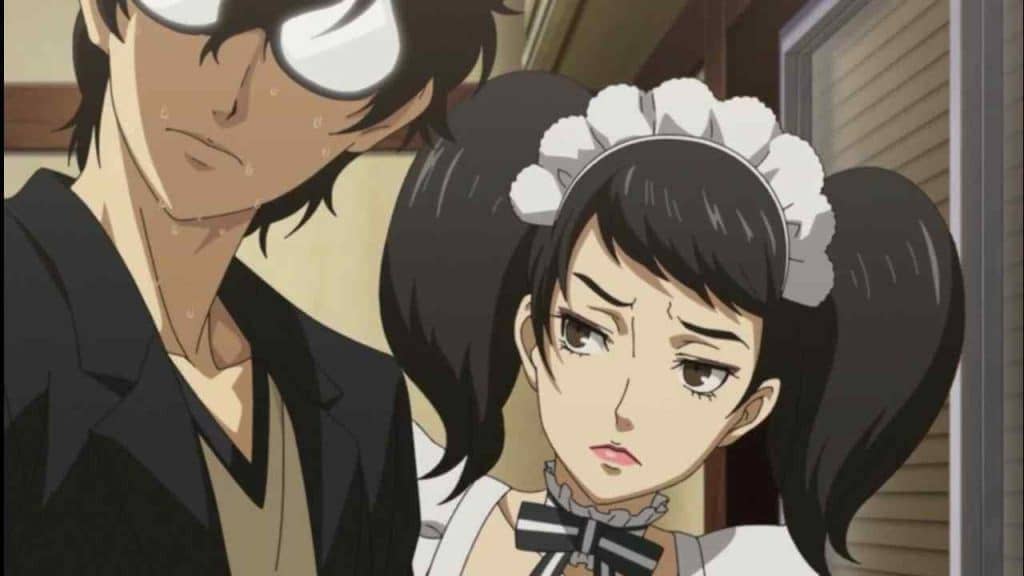 By strengthening her social ties, Kawakami is now able to prepare dishes such as coffee and curry for her friends. The degree to which the player is socially connected with Sojiro is another factor that determines this. Players have the opportunity to purchase goods that restore their SP for a charge.
This is a great alternative way to obtain SP healing without needing to invest money in certain equipment. The actual dish of curry itself could prove handy in boss fights. In a similar vein, once players have unlocked Haru's social link, they will have the ability to cultivate with her to get a similar effect without using activity points during the day.
Also Check Out: Can You Play Persona 5 Royal On PC?
17. Upgrade Confidants More Quickly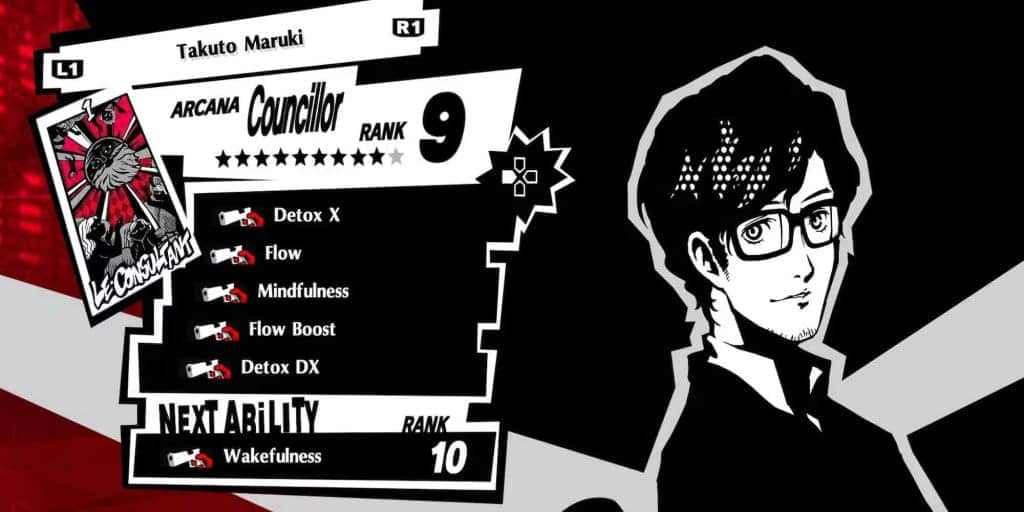 A group of four people can handle at least three separate tasks well. Based on the characters that are employed, the player might or might not cover all of the bases. Having said that, it is to Joker's advantage to provide him a wide variety of different personas to choose from.
This may prove handy when facing up against challenging foes and bosses. Fusing Personas rapidly becomes required so that players may access numerous aspects without taking up more slots in their current Personas. This allows players more flexibility in their character builds. Do not forget to pick up some elemental equipment so you can do harm and take down your opponents.
18. Spend More Time In Kichijoji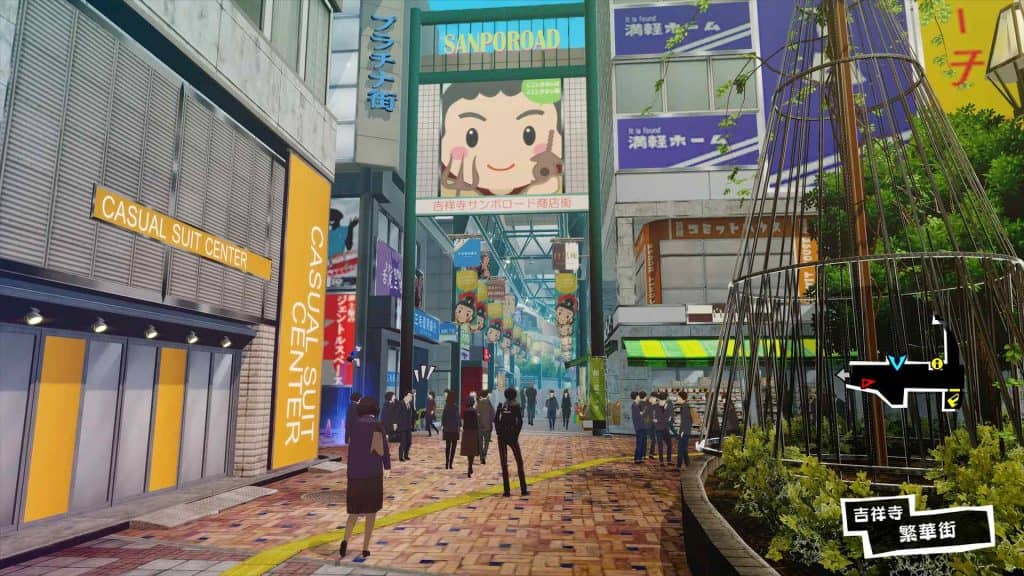 Kichijoji is not just the location where players may locate Akechi and Yoshizawa for their social ties, but it is also the activity that Kichijoji does very well in. The billiards and darts minigames will increase important Baton Pass functions, while the jazz club minigame will boost all of a character's statistics.
Players who are not able to strengthen a social relationship with another person on a particular day might take advantage of this wonderful opportunity to do so. If everyone in the party makes use of everything that this section of Tokyo has to offer, there will be a significant increase in the amount of value added.
19. Negotiations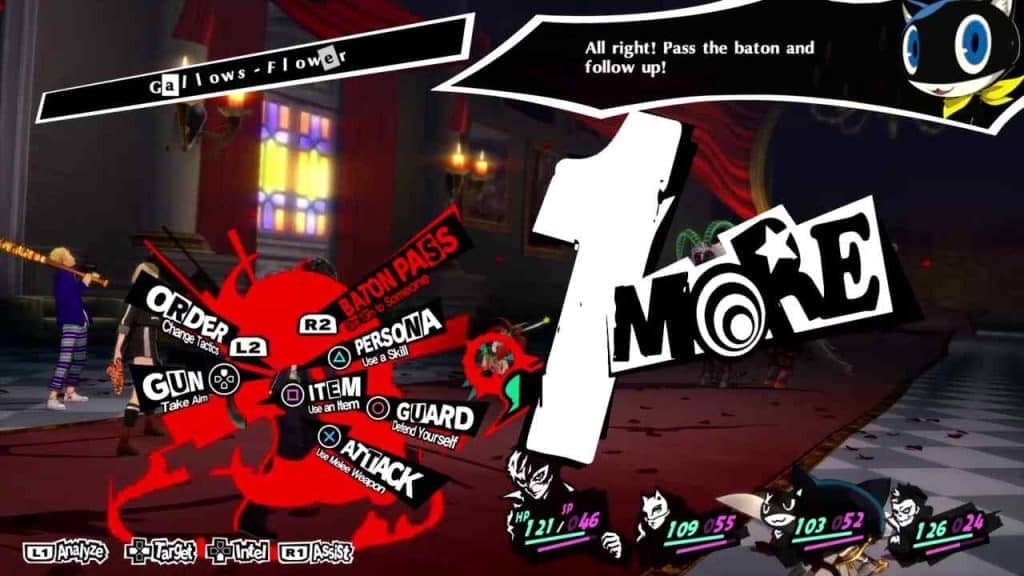 The negotiating mechanism in Persona 5 Royal will be utilized to earn additional personas while players are actually playing the game. After you have successfully taken advantage of an opponent's vulnerability, or after you have just reduced their health, they will attempt to barter for their life with you.
You may make a request for money, an item, or even invite them to the party while you have this opportunity. There is a mechanism for matching a person's personality type to the response they give, but the quickest and easiest option is to just update your circle of trusted advisors.
Many of these will simplify discussions with particular sorts of foes, such as all female shadows, or a party member will step in if you fail and let you to attempt another response. Other examples are all male shadows and all female shadows.
After you have the Sun arcana fully developed, you will have an inherent advantage in most discussions, and when you have reached rank 10, you will be able to bargain with shadows whose levels are substantially greater than your own.
Conclusion
Those are all the useful things you should keep in mind while playing Persona 5 Royal. With all that said, make sure to remember one last final thing that's most important: enjoy the game! The game will not be fun if you stress more than you enjoy it.
It is ok to not have the best character builds or items, what matters the most is you have fun! We hope you have a wonderful time playing Persona 5 Royal.