Minecraft is an insanely popular 3D Sandbox game developed by Mojang Studios. One of the game's most fun and interesting parts is the ability to tame animals, make farms and feed them to breed them and extend your farm.
You can even tame animals which can protect you from different mobs. Different types of animals will protect you from different mobs. In this case, cats can protect you from creepers as they fear cats.
Cats in Minecraft like to eat Raw Salmon or Raw Cod. It is important to sneak while trying to feed them for the first time as they can get scared of you and run away, and after they run, there's no point in chasing them.
This article will describe what Minecraft Cats eat and how we can tame and breed them.
Also Read: Is Digizani A Legit Website?
What Exactly Is Taming In Minecraft?
Taming is an integral part of the game. Taming refers to the process of domesticating an animal and being friends with them. Only some types of animals are tameable. You can't tame every animal in Minecraft.
Wolves, cats, Horses, Mules, Parrots, and Llamas are the types of animals that you can easily tame by feeding them their favorite type of food. You can get an idea of what food an animal likes by holding food in your hand.
If you hold an animal's favorite food the animal will start following you and you can feed them by right-clicking on them. You will see some Hearts on top of the animal, showing the animal is tamed.
What Do The Minecraft Cats Eat?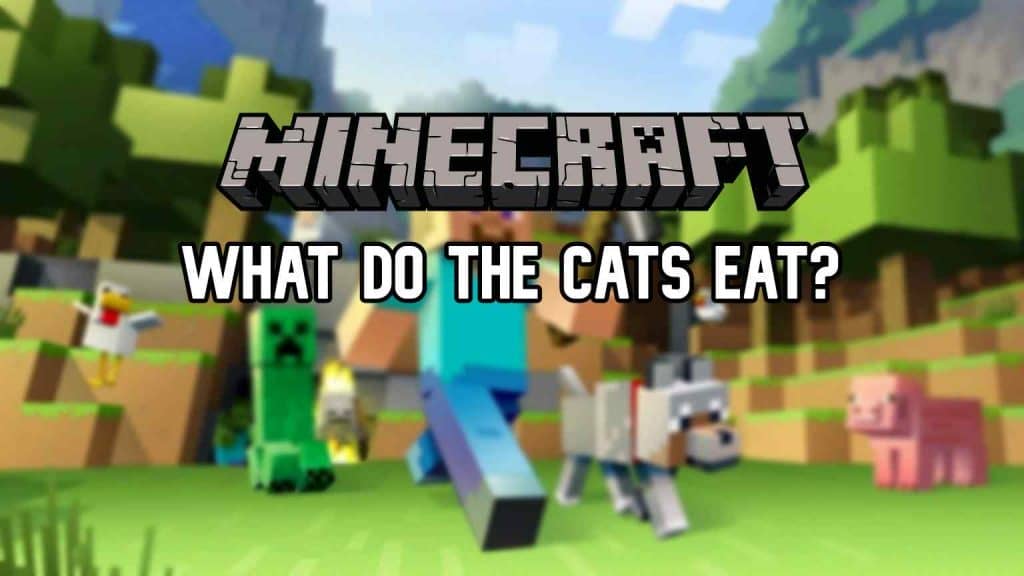 Now you might be asking, what do the cats in Minecraft eat? The answer to that question is straightforward. In Minecraft, cats either eat Raw Salmon or Raw Cod. Make sure that the Salmon Or Cod is not cooked. Cats only like to eat Raw Salmon and Cod.
Make sure to Sneak while trying to feed a Cat; if they get scared, they will run away quickly, and feeding them will get way harder. There is a 33% chance that stray cats will be tamed after feeding them Raw Salmon or Raw Cod.
How Can I Get Raw Salmon Or Raw Cod In Minecraft?
You can easily get Raw Salmon or Raw Cod through fishing. Just craft a Fishing Rod and cast your line in the water. You will have to keep an eye out for some bubbles appearing on the surface of the water, as they are a sign that you have caught something.
These bubbles typically appear after 15-30 seconds of casting the line. If the bubbles don't appear, just pull the cast back and throw it back.
You can easily craft a fishing rod in Minecraft. You just have to be near a crafting table and right-click on it. Then you will need x3 sticks and x2 strings. To make sticks, just place two wood planks vertically on top of each other.
Also Read: Terraria Vs Starbound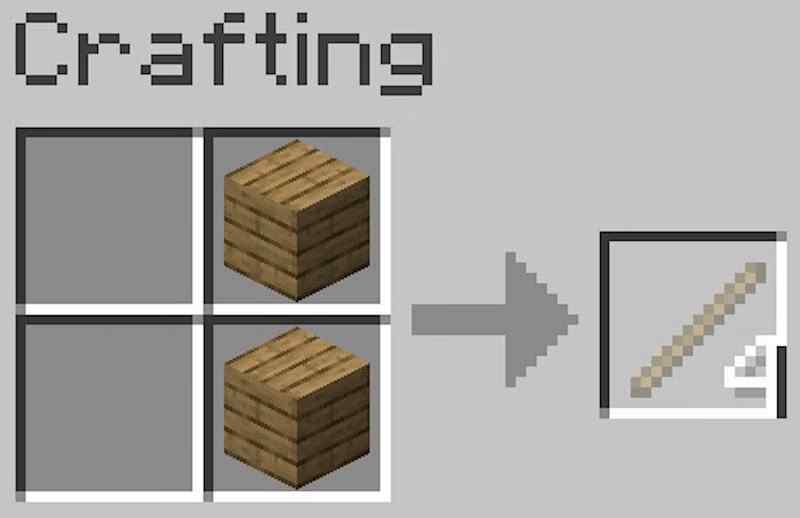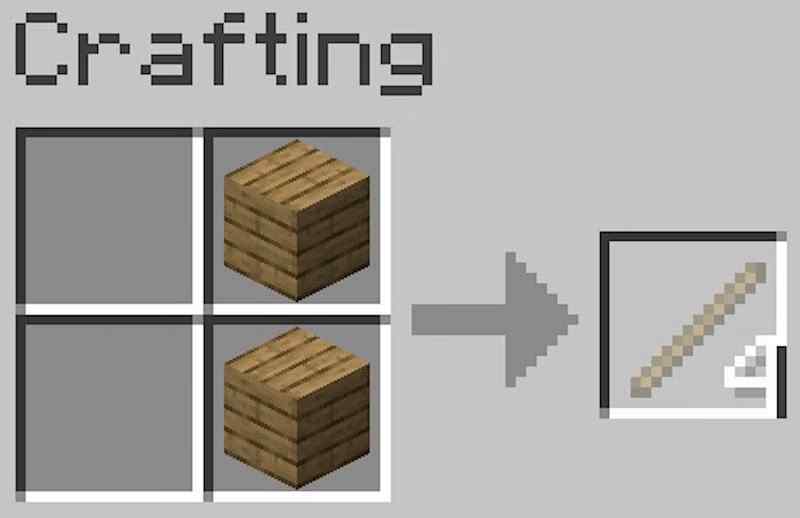 After making sticks, you will need strings. You can get strings by killing spiders, breaking cobwebs, or fishing. You can easily kill spiders as they only have 2 hearts in Normal Mode.
After getting the strings, right-click on a crafting table, place the sticks diagonally, and place the two strings under the top-most stick.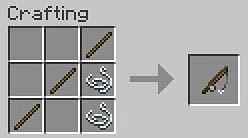 How To Breed The Cats In Minecraft?
You can easily breed 2 cats by getting 2 Raw Salmon or Raw Cod and feeding each cat one Raw Salmon or Raw Cod. Hearts will appear on top of the cats, and they will eventually produce offspring.
The newly produced offspring will already be tamed, so you will not have to worry about that. You can feed some Raw Salmon or Raw Cod to the newly produced cat, which will grow 10% closer to adulthood.
Related: How To Share Games On Steam With Your Friends?
Conclusion
In conclusion, the cats will only eat Raw Salmon and Raw Cod. They will not eat anything except Raw Salmon, and Raw Cod; even Cooked Raw Salmon and Cooked Raw Cod is not something cats usually eat.
Raw Salmon or Raw Cod is easily obtainable via fishing, and you can easily craft a fishing rod through a crafting table. You can also simply breed cats by feeding 2 cats, one Raw Salmon or Raw Cod each. The newly produced cat will already be tamed, so you will not have to tame it again.