Star Citizen is an in-development game published and developed by Cloud Imperium Games. The production of the game started in 2010 and was released in 2012. Star Citizen is a crowd-funded game, and players can get updates on its development.
The MMO and FPS game is only playable on PC|Windows. Star Citizen is a space simulation game in an open world in a space simulation globe. The game features various planets and space stations and more to explore.
Star Citizen is worth it for a player looking to discover space. Since the game is a space simulation with an open world with other souls to explore, this game might be different from the binary choice for many. But if you are a player looking for adventure and exploring the universe you love, this is the right choice.
Also Read: How To Equip Boots In Stardew Valley?
Why Is Star Citizen Worth It?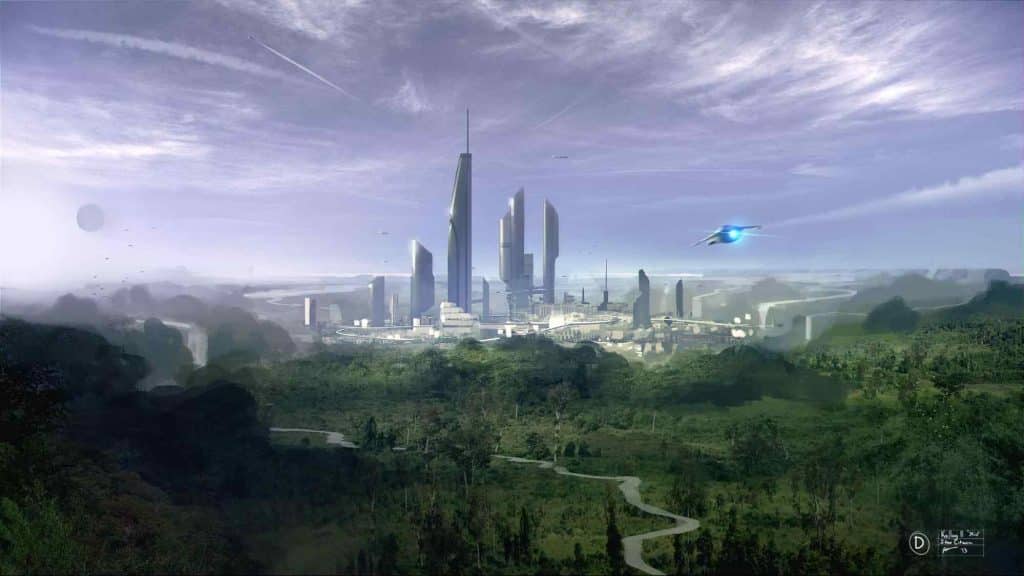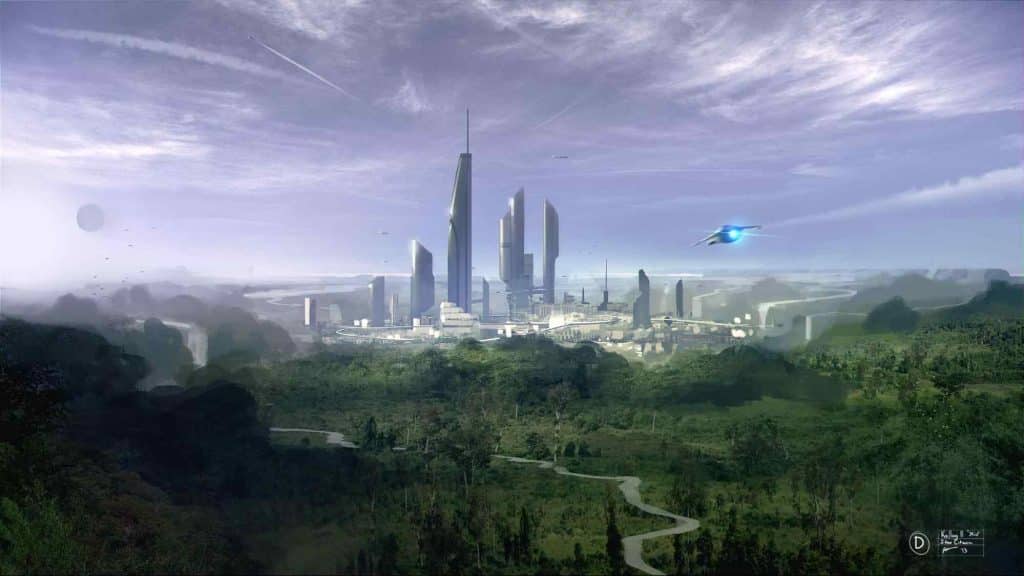 Yes, Star Citizen is worth it. But why should you consider even playing it? No one can encourage you to buy the game, but various things and exclusive content are available for a player. The game offers concepts like mining, cargo hauling, salvage, etc.
1. The Combat of Star Citizen
There is a big emphasis on combat in Star Citizen, and almost every ship in the game has weapons attached to it. Some are used to defend themselves, and some to destroy others. On top of everything, Star Citizen is an FPS game, so whether you are the type for PVE or PVP, there is a lot of stuff for you to eradicate.
You can be a bounty hunter or a pirate because the choice is yours in what gameplay you indulge in. There is a superabundance of different ships and FPS weapons to decide from. Every weapon in the game is distinct from other and have diverse characteristics.
Players can use a flood ton of land vehicles in the game for PVP events where all the Star Citizens try to take control of a single establishment. If tired of all the fighting on the ground, bomb them to end their future. Every planet, ship, and facility is designed with combat, the most crucial aspect.
Even if a player wants to chill and kill those poor NPCs for some buck or looking to be a try-hard PVPr to steal stuff from the prosperous to use for yourself, there is a ton for you to do. But to keep in mind that Star Citizen has more exciting content to come, even for the combat, because it is in development.
2. Racing In Star Citizen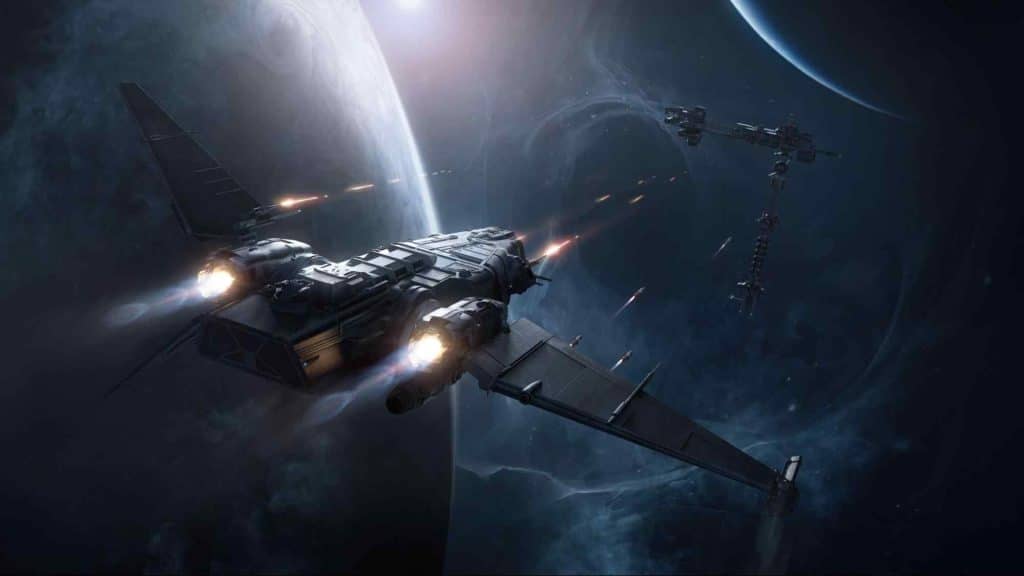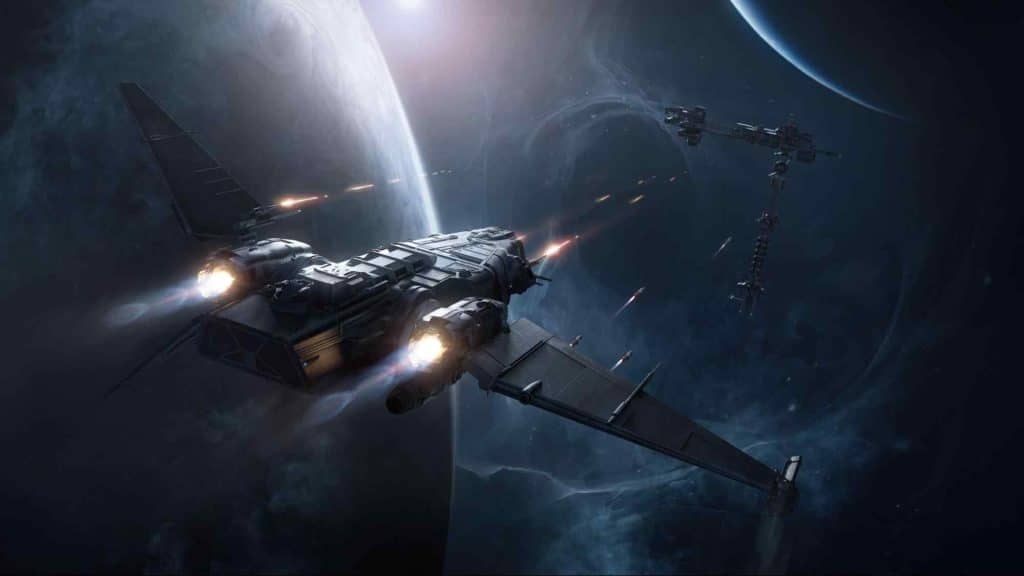 As of the 318 patches in Star Citizen, the newest addition to the game is racing the game loop. In this mode, a player will take their best ships and flying skills to the racing track around the planet and the moons in verse.
Currently, you can only race through the clock by going from the checkpoints, and the best pilots will only be the ones to achieve victory. In the future, the game devs have planned to release a mode where players can race against each other instead of this boring time race.
But the most exciting part is that this will continue you from creating a racing event however you like and inviting your friends and those race enthusiasts. Every race track was made by listening to the community how they liked them and placing checkpoints in the areas where we used to race before racing became a feature.
Even in the future, a player can customize their ship, change the trusses of the ship, and tweak the internal components pushing their ship to its boundaries.
3. Mining In Star Citizen
Presently the most profitable profession in the game is none other than mining. Currently, Star Citizen only offers two mining ships, one of which is a single-seater and the other is a multi-crew ship. Star Citizen also offers land mining vehicles, a single-seater and a two-seater, which will be expanded upon.
Players are expecting to get more land vehicles and mining vehicles for the game because it is the most insane skill in the game. You can also mine with a hands tool, but asteroid mining is where all the moneybags exist, and for those, you will need a big fat ship. There are already many tools, consumables, and different mining lasers that you can use to mine the most mineral-rich rocks.
The mining game loop works like this you find an excellent mining spot on the planet or the moon, even in the asteroid fuel. Once you fill in the raw materials, you return to the refinery to process them. After refining, you hold your valuables and sell them to the planets offering the best prices then that's where you sell your rocks.
Other players will pirate a heads-up you can and most likely, so you better hire some security.
Many organizations already offer those services, and you feed them those profits you got because you do not want to get pirated and lose everything you mined. Of course, some players will tell you that you don't need some goons to protect you, but before you decide, ask them how many sleepless nights they had after getting pirated by others.
Related: How To Get Animals Back Inside In Stardew Valley?
4. Cargo Hauling In Star Citizen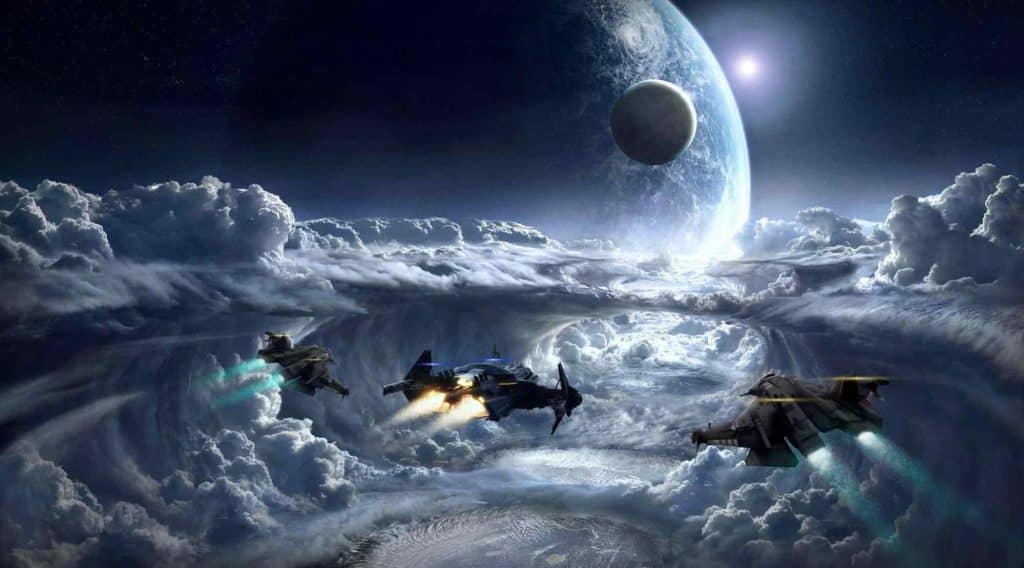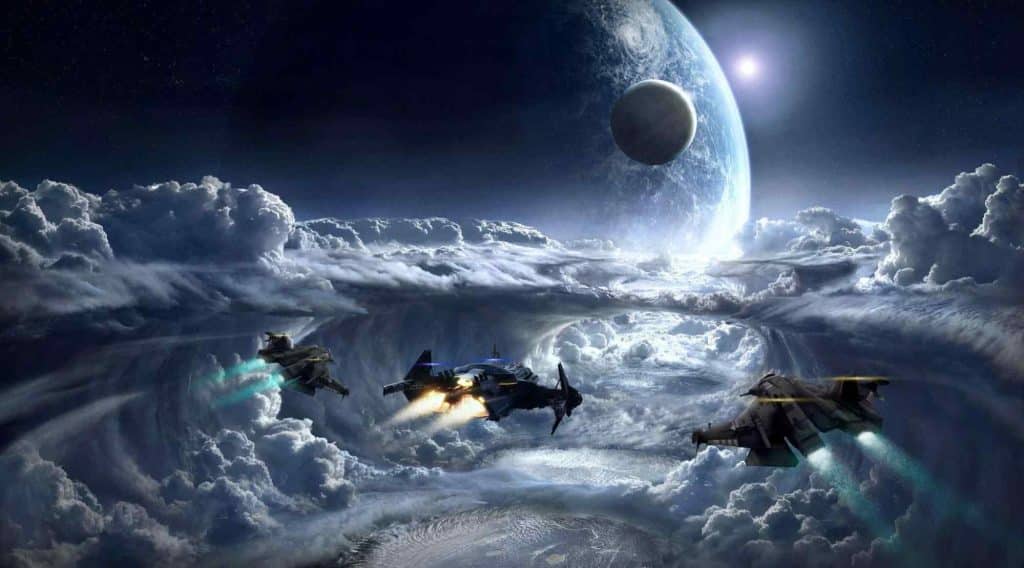 The following central game loop and skillset are going to be cargo hauling. Cargo Hauling is split into two major components: you being space Amazon where you pick up cargo from one spot and deliver them to the other.
Cargo Hauling is an entry-level game loop, but as you thrive, more greedy bots will surround those boxes to prevent you from taking them.
You can go for the criminal delivery missions, which are fundamentally the same, but instead of getting troubled by the criminals, it can get you in trouble with the law. The other component of Cargo Hauling is trading which works like this:
You get the most massive ship you own and fill it up with cargo, and you invest your money to haul cargo from a factory that is producing it, and then you sell it to a moon or a planet, whichever offers better prices. Once you chain a perfect amount of these runs, you can earn considerable cash. But investing in your own money means that if you get pirated or suck at flying and crash, you will lose all your cargo, resulting in losing your money.
To prevent yourself from going insane, investing everything you own, and losing it all, play smart and get rich. After you trade for a bit, you will be able to buy insurance for your cargo for a small fee, and you will be able to take cargo-hauling missions instead of investing your bucks.
The trading economy is dynamic and tied to all the servers around the globe, but it is still being worked on to bring it to a higher standard.
5. Salvage
The last primary game loop added to the game with the 318 patches will be the salvage game spiral. As Cloud Imperium Games calls it, Salvage is in its infancy or tier zero stage. Salvage is supposed to incorporate house scraping hot munching and components salvage, but players only have the hot munching mechanic.
Hot munching is currently being worked on, and we will likely see it in the game by the end of the year. It is unsuitable for a money owner since it only brings us one of the mechanics that should be used.
But indeed, it is fun to scrape the holes off of ships that got destroyed by you found during your time. With this patch, every NPC and player ship that got destroyed will stay there forever as a wreck until someone finds it and scrapes it out of existence.
Only two ships are used for Salvage as of right now, and one is made for a single person and the other for a massive crew since it's a behemoth of a ship. Having a crew is faster as you can earn much more in the long run.
The Intrigue Surrounding Star Citizen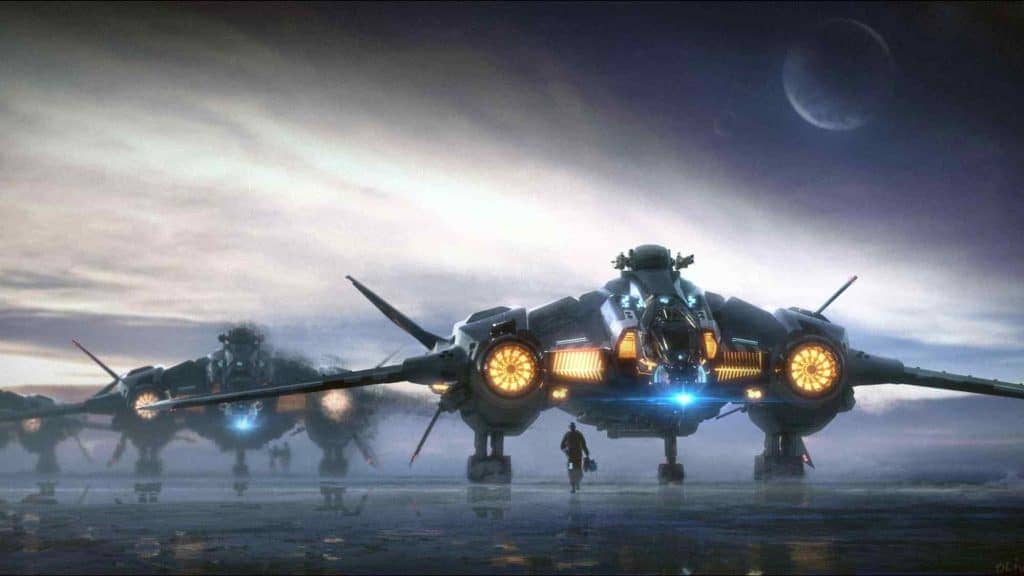 Players have been calling this game a scam for a long time, and you can't disagree because the game is still in development for 11 years and is still in the early alpha stages. Some gamers have gone this far enough to call it a pyramid scheme.
It is not their fault because the game reached half a billion USD in September 2022. Many players have proven these allegations wrong by considering the following questions:
How can it be a scam if you can play it right now?
How can it be a scam if it is constantly getting updated?
How can it be a scam when the developer team gets paid monthly?
These statements make sense, as you can play the game for hours and hours for such a small price. The game is getting updates day by day and is getting better & better. There is a total of 900 teams of developers who are getting paid monthly.
Yes, they earn money as days pass, but how is it a scam? These factors will change your mind, but on the other hand, it is also understandable for the backlash. But Star Citizen is a poorly managed game, and here's why:
The development of Star Citizen started in 2011, a pre-production phase, so they have something to show. In 2012 Cloud Imperium Games showed the Kickstarter, and during that time, Star Citizen was supposed to be a combination of a single-player game and an MMO. 
However, in 2016, Cloud Imperium Games changed their mind and split the game into two parts a single-player campaign called Squadron 42 and Star Citizen which is supposed to be an MMO.
Regardless, they are both; the game is run on an identical engine with the same verse and mechanics. Still, Cloud Imperium Games sells them separately. Players can play Star Citizen, but the campaign has been developing for a decade. 
Related: How To Repair V Rising?
The Dark Age of Star Citizen
Since 2016, most of the effort and resources have been used for Squadron 42. Cloud Imperium Games slowed the development of Star Citizen down because of the campaign. None of this means that Star Citizen was stopped or held down because players were still getting updates quarterly.
Some of them added new features or improved the old ones. Nevertheless, the progress could have been faster, especially considering the game is still in the alpha stages and buggy as a nightmare.
Gamers have admitted the company has the worst marketing idea exciting the new releases of ships but nerfing them the other day; what was the point? From the company's perspective, it makes sense as it is their primary income source.
Despite all this, players spend real money on purchasing these 5 to 10 years back and are still waiting for their release. Luckily, if you differ from the type for spending money on ships, you can get the same ones from the in-game currency by grinding those out.
Why Is Everything So Slow For Star Citizen?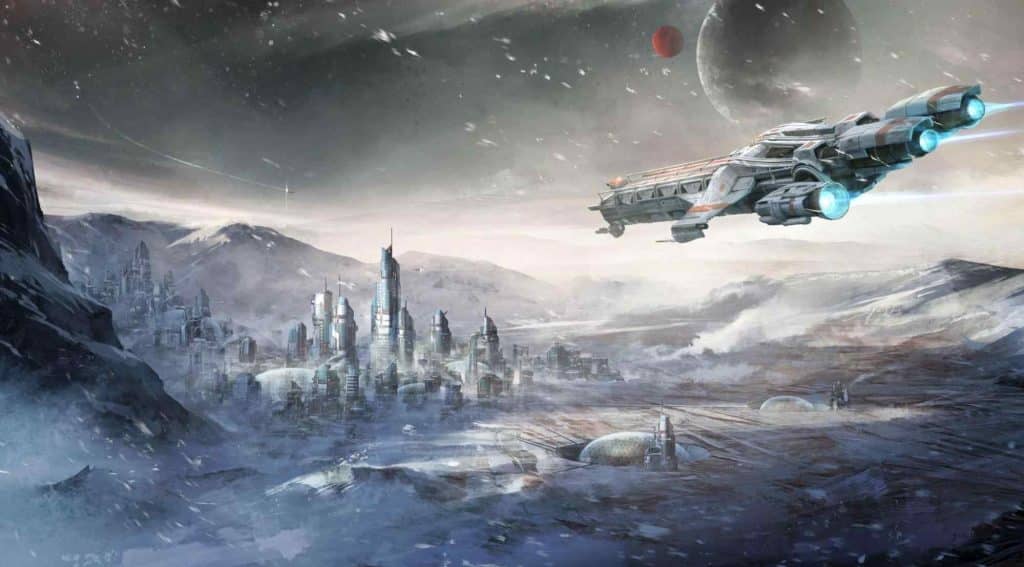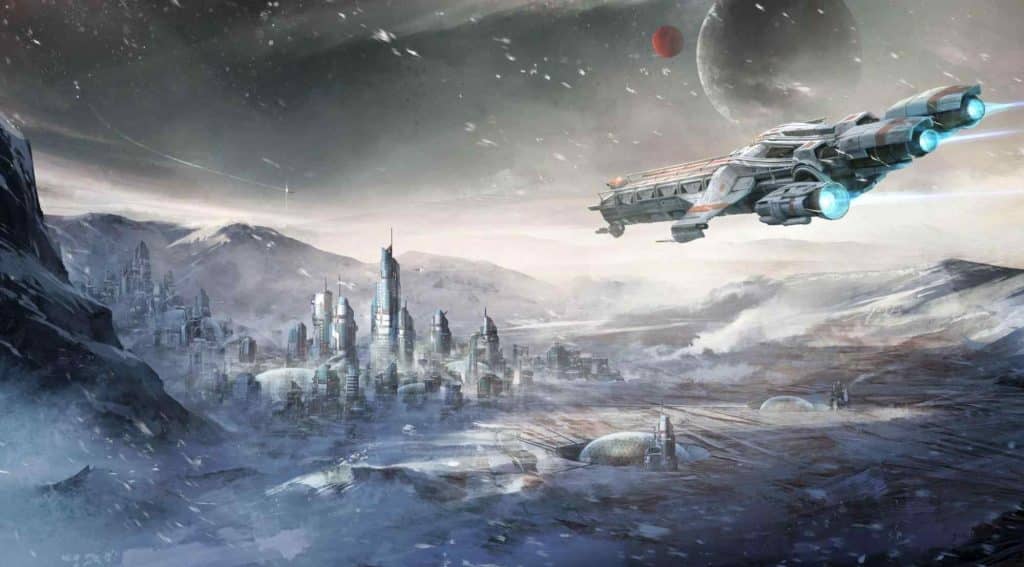 You might be asking yourself why everything is so slow for Star Citizen. The reason is that the game tries to achieve what has never been done or thought of. They're trying to make a seamless expanse of the universe you can experience in first person, where you can choose what you want to be.
Fly any ship you'd like to be a commander of a fleet, miner, salvager, cargo hauler, or, above all, be an average FPS player on the ground because the choice will be yours.
All this incredible stuff takes time and effort, making it why no one has ever done this. It is the most ambitious project in gaming history, and they are also making a campaign game for it. Most gaming studious fear making these types of games because they never know if this effort will pay off or if it will even become anything.
The Future of Star Citizen
Without a doubt, there is a ton of stuff to come for Star Citizen, but that doesn't mean the game doesn't offer anything unique or special. Star Citizen offers shifter ship refueling, but still, players are combined into a single system.
There is no other reason to hire other citizens to refuel your ship.
Once the star citizens get server meshing and more systems are introduced to the game, this feature will be more helpful. We also have medical gameplay, but it is not the final version, as more is to come. In the future, players will have to replace the last limbs with cybernetic ones, and it is safe to predict that players will sometimes look like robots.
Some features are made to offer medical services to other players. Star citizens expect new professions in the game like data running, smuggling, exploration, NPC passenger transports, base buildings of worlds, and science and crafting.
Soon players will get dedicated refineries, repair ships, and a load of other features, and sadly, this will only happen after 2023. This year, players may get the first iteration of engineering gameplay, where you will need to maintain your ship and mess with the ship's components to get it to work correctly.
Surprisingly, Star Citizen is not a pay-to-win game; you can earn anything with a bit of grinding.
How Much Does Star Citizen Cost?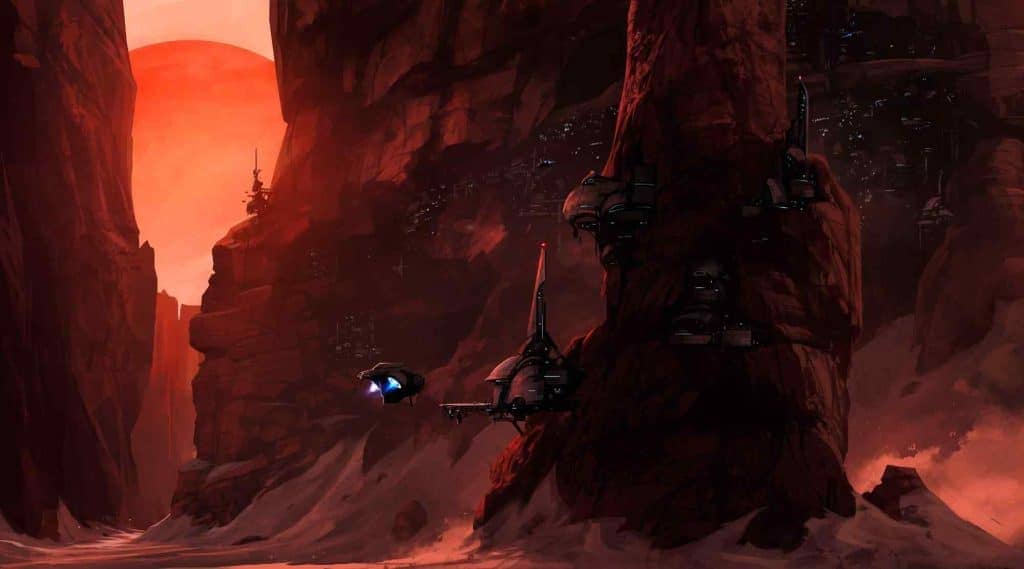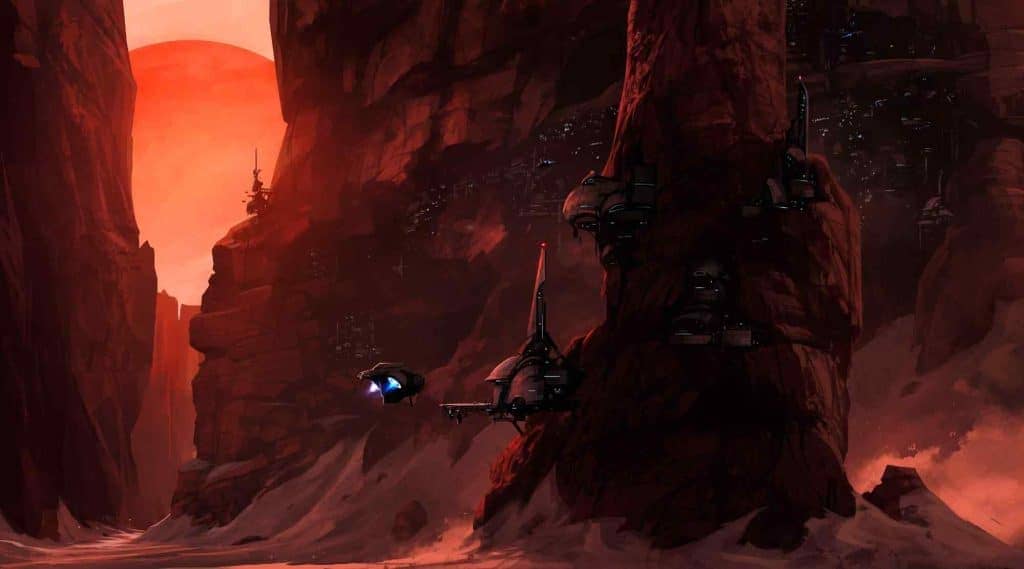 The price for Star Citizen and Squadron 42 comes at $45 but is separately sold. If you want to save up some bucks, you can buy a package for $65, including the MMO and the single-player. Remember that Squadron 42 is not playable right now but will hopefully be in the future.
The game is only available on Windows|PC, so these prices are for those.
Final Thoughts
Star Citizen is like a project never seen before, and Cloud Imperium Games should be praised. Undoubtedly the project must be stressful for them as it's been 11 years, but they care about the game and want to make it perfect.
Remember, doing something different from the rest takes courage and effort. These reasons make Star Citizen worth it in 2023 and the future.