Makoto Nijima, as she is, is befitting of her name and should be treated as a Queen. As far as romanceable characters go, Makoto has moments with Joker throughout the story that suggest the two are the "perfect couple."
She is the most important addition to the Phantom Thieves because she is smart, talented, and powerful. Her romance scenes with Joker give you a rush of cuteness as you watch the two of them interact.
You can romance or date Makoto by reaching Palace 3. After that, you need to do a few tasks and things like reaching the Bank of Gluttony, ranking up your Knowledge social stat to 3, and more. Makoto is one of the most well done characters in Persona 5 Royal. Her personality is very attractive and interesting but on top of that, she is very cute and pretty as well. This leads to most of the players wanting to date her / go through her romance route.
In this guide, we will go into details about how you can go about dating Makoto in Persona 5 Royal. We will go through step by step so that you have no difficulty in doing her romance route and you glide through everything with ease. If you are interested in all that, make sure to keep on reading!
Also Check Out: Who Is Jose In Persona 5 Royal?
What Do You Need To Romance Makoto In Persona 5 Royal?
There are a couple of steps and things you need to take care of in order to date Makoto in Persona 5 Royal. These steps are crucial if you want to go down the romance path so make sure you do them carefully and do not miss out on any of them. The things you need to do to date Makoto include:
Reaching Palace 3.
Bank of Gluttony.
Rank 3 on Knowledge.
Rank 6 in Makoto's Social Link.
Max Rank in Charm.
Gifts for Makoto.
Helping Makoto.
Staying cool and calm in Makoto dialogue options.
Choosing specific dialogue options.
Below, we will go into detail about each of the above mentioned things or steps.
Dating Makoto In Persona 5 Royal
Following are the steps you need to follow in order to secure your romance route for Makoto in Persona 5 Royal:
1. Reaching Palace 3: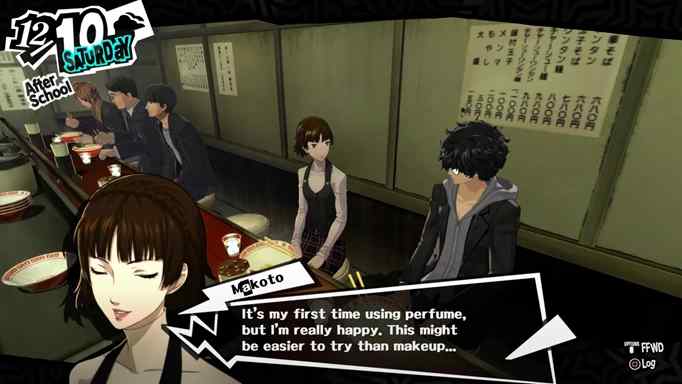 Makoto, unlike Ann, is not introduced into the Persona 5 Royal story until much later. She will not appear in the story until the first and second palaces are completed. As a result, Joker will prefer to play the game normally.
This includes completing palaces as quickly as possible while concentrating on social stats. Both Knowledge and Charm are required for this romance, so now is the time to level these stats up. When Makoto appears, Joker and his team will have to persuade her to join them.
Also Check Out: Social Stats In Persona 5 Royal
2. Bank Of Gluttony: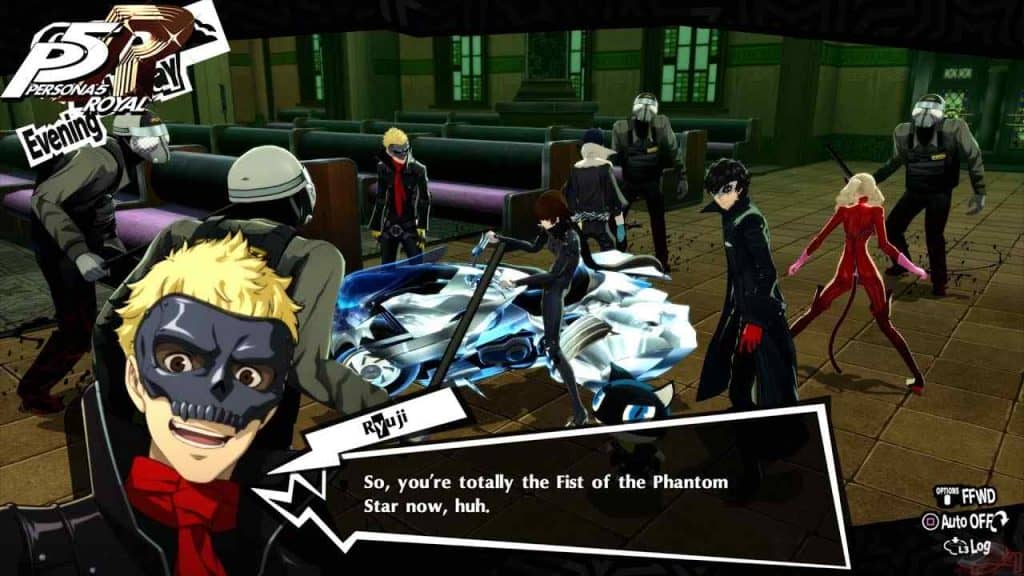 The Bank of Gluttony is the third palace in Persona 5 Royal. The Phantom Thieves will have to track down and defeat Junya Kaneshiro, a Japanese crime boss. The group will face the most difficult dungeon yet at Makoto's request.
Simply proceed as you did with the previous two dungeons. Makoto's social link will be available once the deadline has passed, but it's important to note that none of her ranks are automatic unlocks.
3. Rank 3 In Knowledge: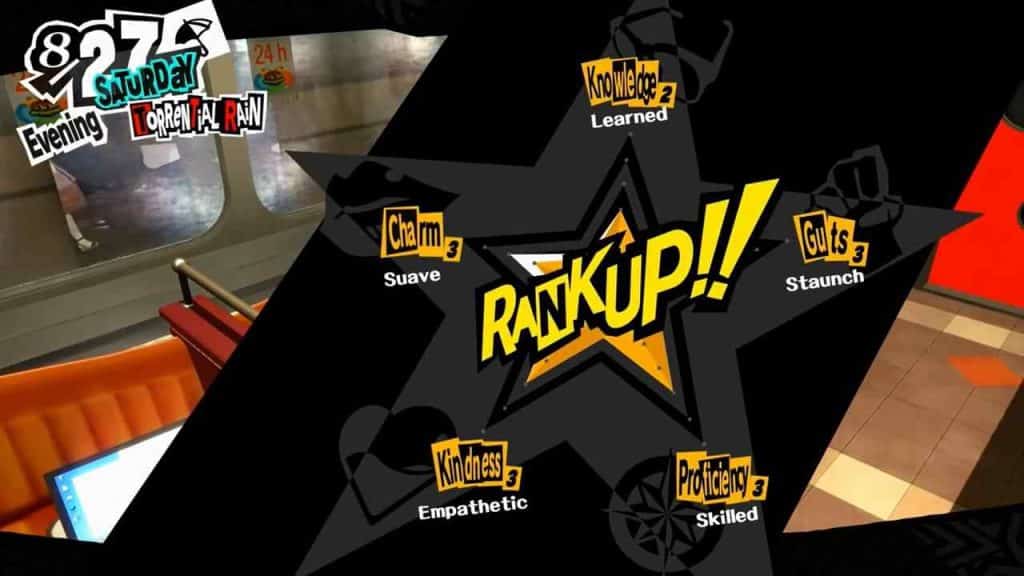 Makoto's social link takes a little more effort to establish than that of other Phantom Thieves members. Joker must first reach the third level of Knowledge.
This is why it is critical to concentrate on completing dungeons as quickly as possible. With the extra time on his hands, Joker can improve his knowledge by studying in Leblanc after school or at night. Make the most of every opportunity to sharpen the Joker's intellect.
4. Rank 6 In Makoto's Social Link: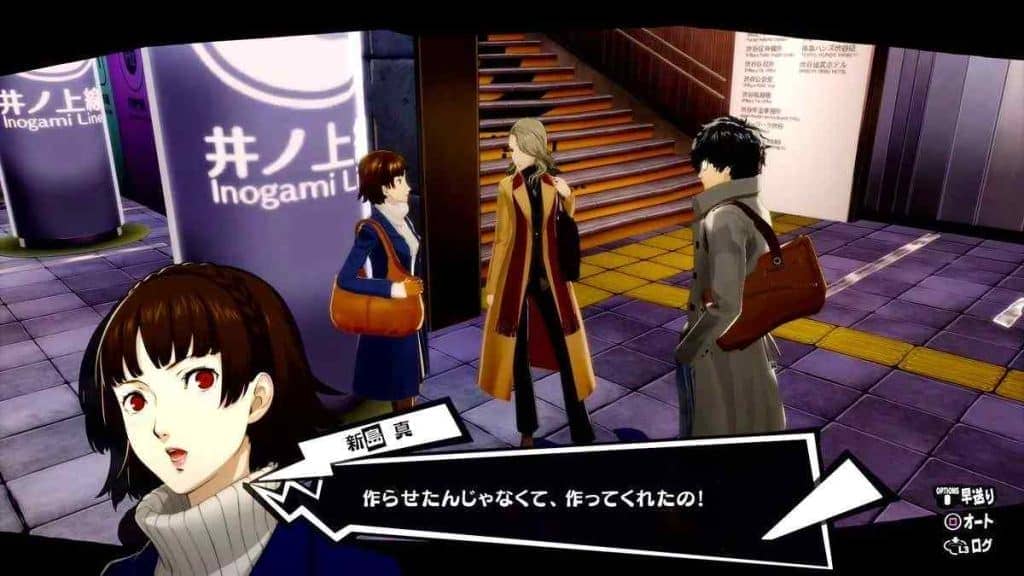 Joker will be free to pursue Makoto's social link whenever he wants once he has the brains to keep up with her wit. Following this stat milestone, ranks 1 through 6 are unlocked.
Makoto struggles socially despite her ability to analyze battles and enemies. This is why her link becomes stronger after just one interaction with people her age. Helping her get out of her comfort zone will help you understand what makes this Phantom Thief tick.
5, Max Rank In Charm: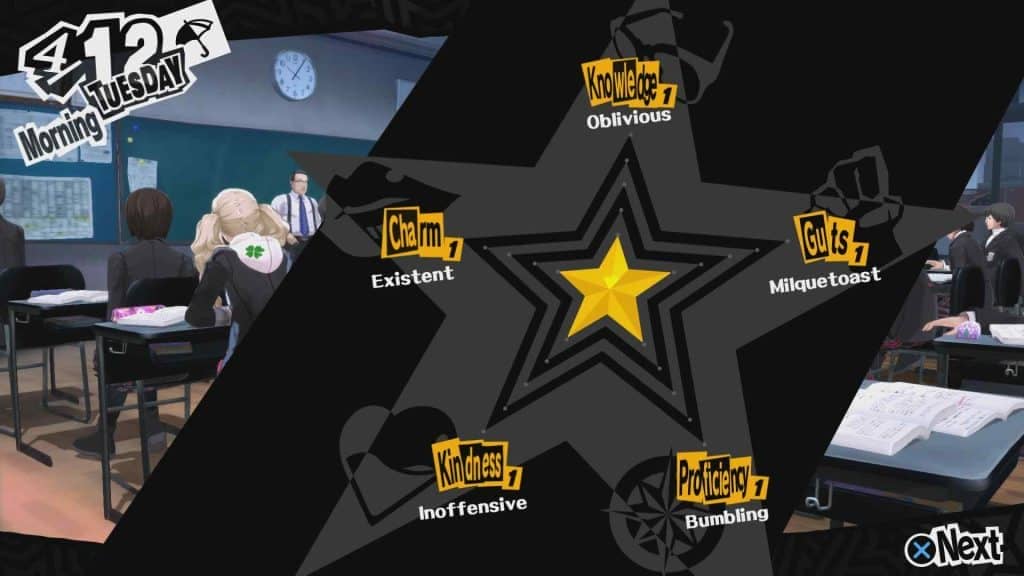 After reaching rank 6, another barrier will obstruct progress in this social link. Makoto requires assistance, and only a dashing companion can provide it. Joker will want to visit the Bathhouse, read Charm-related books, and watch movies that feature this social stat.
Movies change depending on the day, but books and the bathhouse are always reliable sources of stat boosts. Those who want to expedite the process should keep the following in mind: Joker can stay longer by going to the bathhouse during rainy weather. If he's lucky, this can even result in an increase in charm.
Also Check Out: Why Is Music Important In Persona Series?
6. Gifts For Makoto: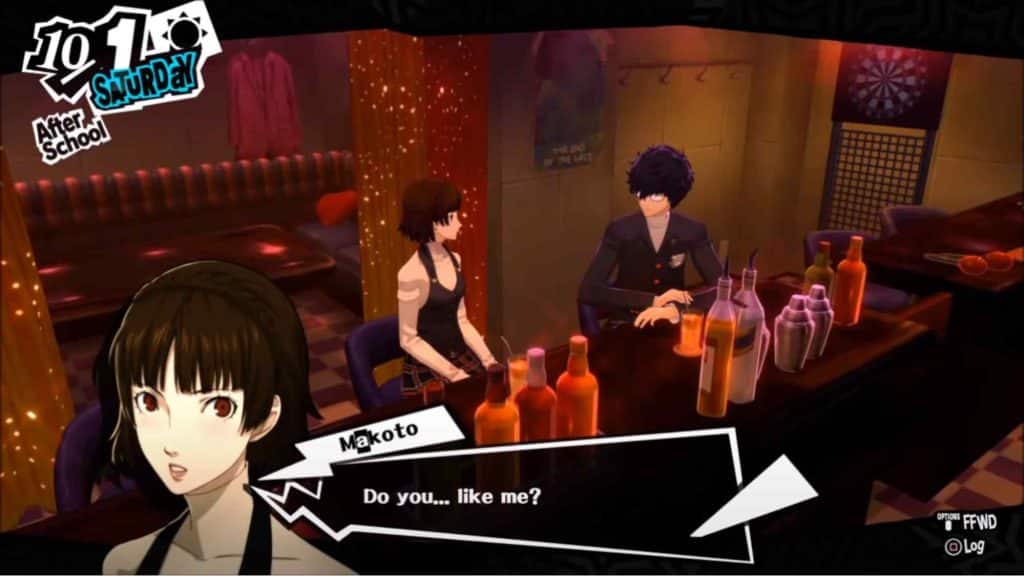 Certain ranks in Persona 5 Royal take longer than others, as with any romance. Not all ranks will advance after just one bonding session. With so much time spent on stat upgrades, some players may wish to find a way to speed up the process.
Those gamers will be relieved to learn that giving gifts will improve their social standing with confidants such as Makoto. The more points someone receives for their gift, the more points they receive. Makoto enjoys the following gifts:
+2 Social Points: Black Mug, Classical Hits, All-Purpose Vitamins, Super Noisy Alarm Clock, Book Cover, Flower Basket, Mini Cactus, Fountain Pen, Rose Bouquet
+3 Social Points: Designer Perfume, Motorbike Figure, Heart Rink, Heart Necklace
Make sure Joker has cash on hand, because these gifts range from 1800 to 88,000 yen.
7. Help Makoto: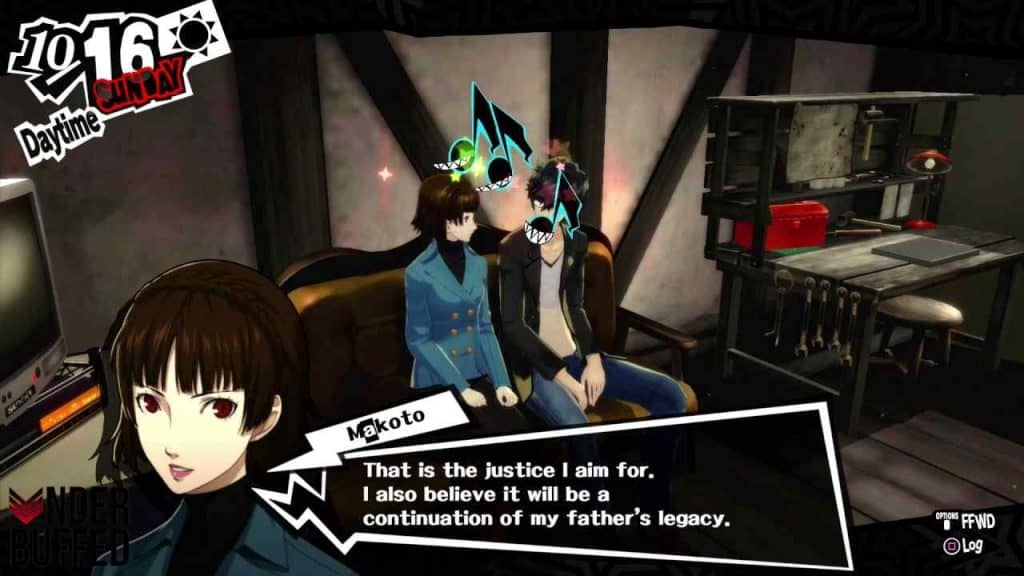 Makoto's social link's main goal is to help her understand the outside world. She'll need all the help she can get from Joker as an honor student with little experience with people her age.
Makoto will even attempt to make friends outside of the Phantom Thieves in order to help them on her own. Remind her that she can make it through this journey, even if she has a long way to go. Encourage her to consider why she feels the way she does. This includes asking questions and making recommendations.
Also Check Out: Best Party Skills
8. Staying Calm And Cool In Dialogues: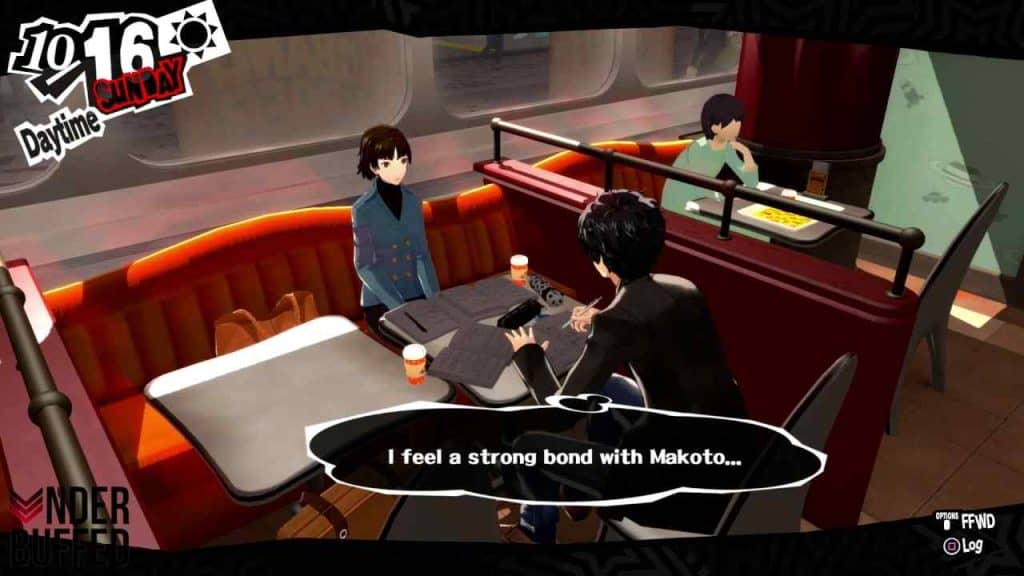 She'll need Joker to be cool, calm, and collected aside from questioning Makoto's reservations. Several times in Makoto's link, the pair will face difficult situations, including an overbearing and intimidating young man.
In these situations, stand up and help Makoto in any way you can. This can include taking the initiative in a conversation or covering for Makoto when she becomes agitated. Keeping this in mind will help Joker quickly climb the Confidant ladder.
9. Selecting A Specific Dialogue Choice: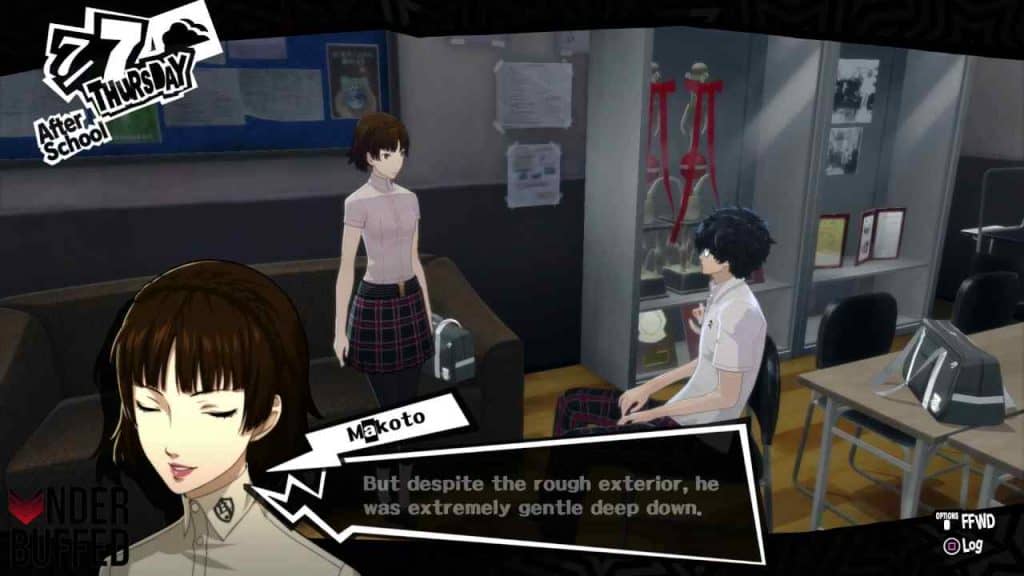 After Makoto's harrowing adventure comes to an end, she realizes she still has a lot to learn about people, relationships, and love. She'll approach Joker, express her concerns, and even ask some questions.
Later in the conversation, she will express her uncertainty about relationships. Joker and Makoto will begin a romantic relationship if they respond with "I'll be your study partner." Keep in mind that this is an irreversible decision, and there will be consequences if Joker has another relationship.
10. Spend Time With Makoto: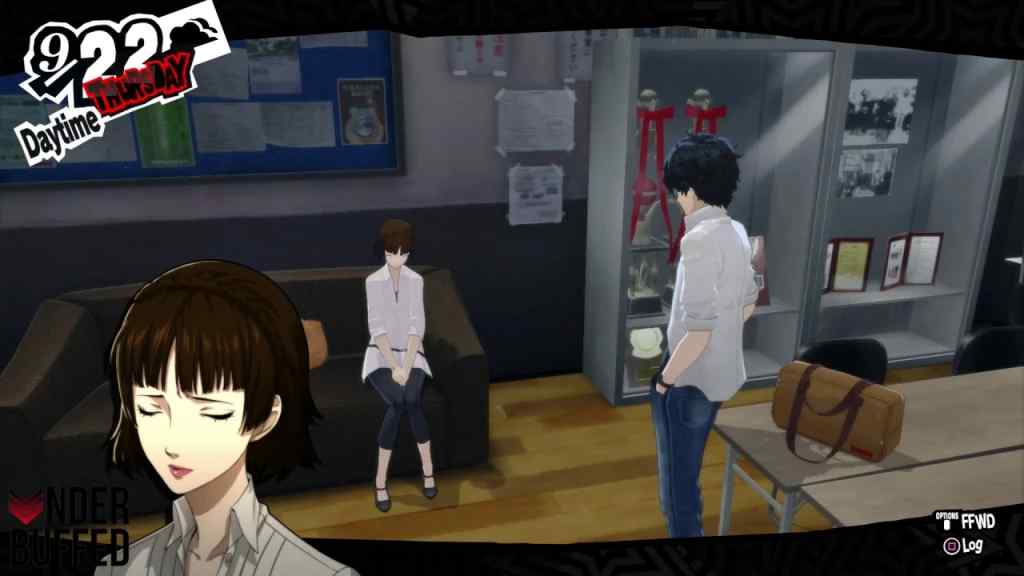 Those who chose the romantic path with Makoto will need to spend more time with him in order to complete their romance with these two Phantom Thieves. After completing rank 10, Makoto's persona will awaken to a new power, enhancing her combat abilities even further. The link may be broken, but Joker can continue to date and hang out with Makoto whenever he wants.
Conclusion
And there we have it, everything you need to date or romance Makoto in Persona 5 Royal. Many people adore Makoto, because of how cute she is and her very amazing personality. Finding out new things about her will make you awe because she is super adorable! She is a very good choice for your romance route and you can never go wrong with her.