Kasumi Yoshizawa is the new romanceable character in Persona 5 Royal. She was not available in the original Persona 5 game. She is a gymnast who strives for perfection in every competition she enters. Yoshizawa is a person who radiates positive energy all around because everything she does for you is respectful, sweet and polite.
You can learn a lot from her because you are her senpai. Being her senpai, you also help her overcome her difficulties in breaking free from her calm demeanor and becoming more of a rebel. It's been wonderful to watch her develop, and her interactions with Joker are heartwarming and will keep you wanting for more.
You can romance/date Kasumi after 5/30 in the game. After this date, Kasumi becomes available as a confidant. After that, in order to secure the romance route, you need to keep track of the things you need to do and take care of including Kasumi's Ranks, progressions towards the new True Ending, helping Kasumi through her emotional trauma and more. We will go into details about everything we mentioned above and more in this article.
In this guide, we will go into details about how you can go about dating Kasumi in Persona 5 Royal. We will go through step by step so that you have no difficulty in doing her romance route and you glide through everything with ease. If you are interested in all that, make sure to keep on reading!
Also Check Out: How To Play Mini-Games In Persona 5 Royal?
What Do You Need To Date Kasumi In Persona 5 Royal?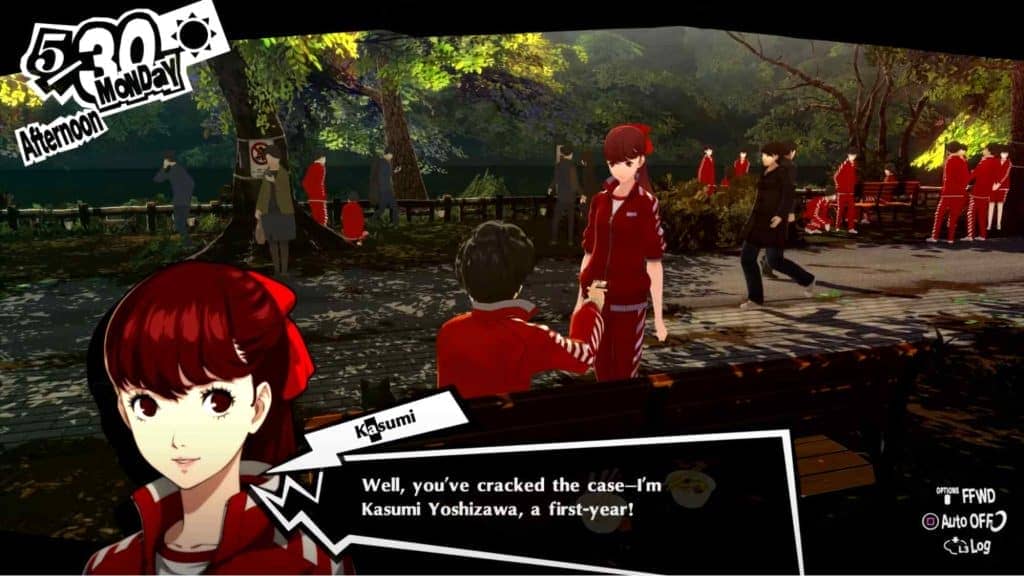 There are a few steps and things you must do in order to date or romance Kasuma in Persona 5 Royal. These steps are critical if you want to pursue romance with her, so make sure you follow them carefully and don't skip any of them. These things also pay forward to getting the true ending in the game so they are very important. To date Kasumi, you must do the following:
Play the game normally until Kasumi becomes available as a confidant.
Knowing the days on which Kasumi Ranks unlock.
Progressing towards the True Ending.
Reaching Confidant Rank 5 until 12/18 in game.
Rejecting Igor's Proposal on 12/24 for the progression towards the game's true ending.
Helping Kasumi face her past trauma.
Rejecting Maruki's offer on 1/9.
Picking up and giving gifts for Kasumi.
Supporting Kasumi's athletic journey to the fullest.
Being supportive and kind to Kasumi in dialogue options during the bonding sessions.
Below, we will go into detail about each of the steps listed above. By following all of the listed steps, you will actually cement your romance with Kasumi and she will become your girlfriend.
Dating Kasumi In Persona 5 Royal
Following are the steps you need to follow in order to secure your romance route for Kasumi and make her your girlfriend in Persona 5 Royal:
1. Playing Normally As You Would Until May 30 (In-game)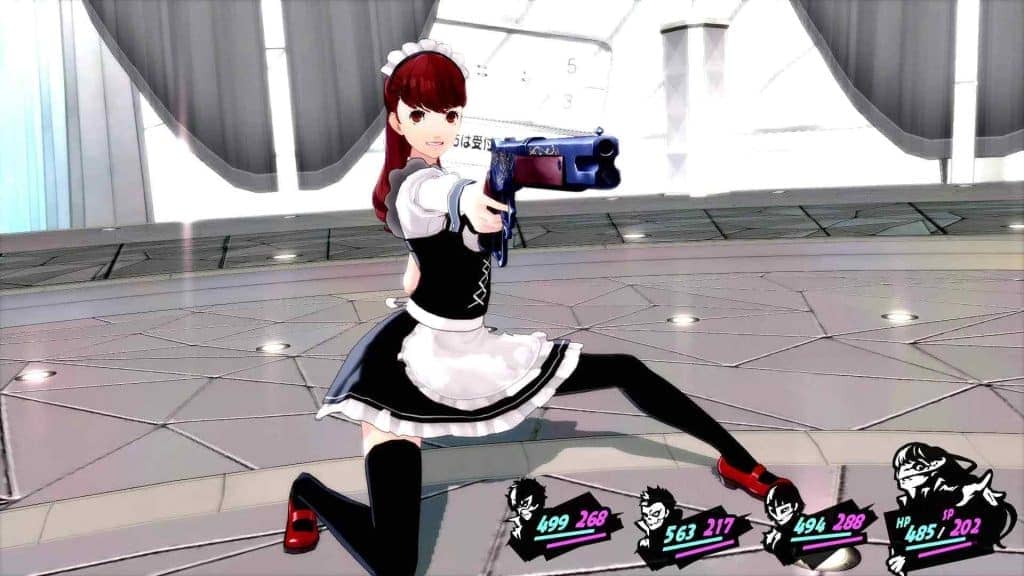 The opening sequence of Persona 5 Royal provides players with a look at Kasumi's personality and personality traits. Just a few minutes into the game, she becomes Joker's ally in the heat of combat. Despite the fact that she is one of the first unlockable characters in this version of Persona 5 (Persona 5 Royal), she will not be accessible as a Confidant for quite some time.
Up until May 30, you should put your attention into enjoying the game as you normally would. At this point in the tale, Kasumi is presented as a Confidant through the use of a story beat. There is no reason to panic about losing out on her initial Social Link rank since it is a part of the plot, therefore there is no need to do so.
2. Kasumi Rank Unlocks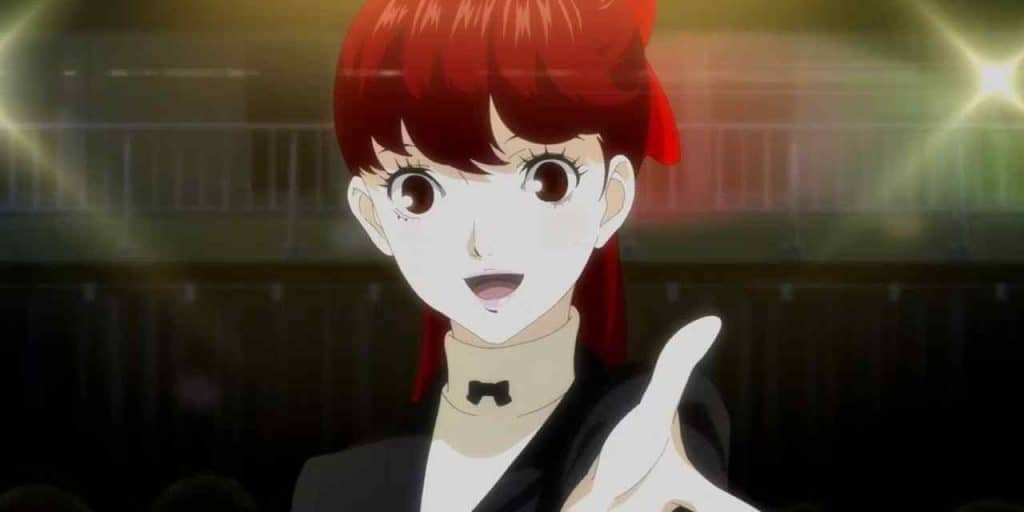 The initial Social Link level for Kasumi is unlocked immediately, but the other ranks will take a little bit of time for becoming available. Keep note of the days on which her ranks unlock, as the aforementioned Confidant levels must be achieved before the game's main story can be completed:
On June 8th, Confidant Rank 2 will become available.
On June 29, you will be able to unlock Confidant Rank 3.
On July 31, you will be able to unlock Confidant Rank 4.
On August 7th, Confidant Rank 5 will become available.
In the beginning of the game, you can focus on other dungeons and other prerequisites that will enable you to reach the actual Persona 5 Royal ending.
3. Your Progression Towards The Game's True Ending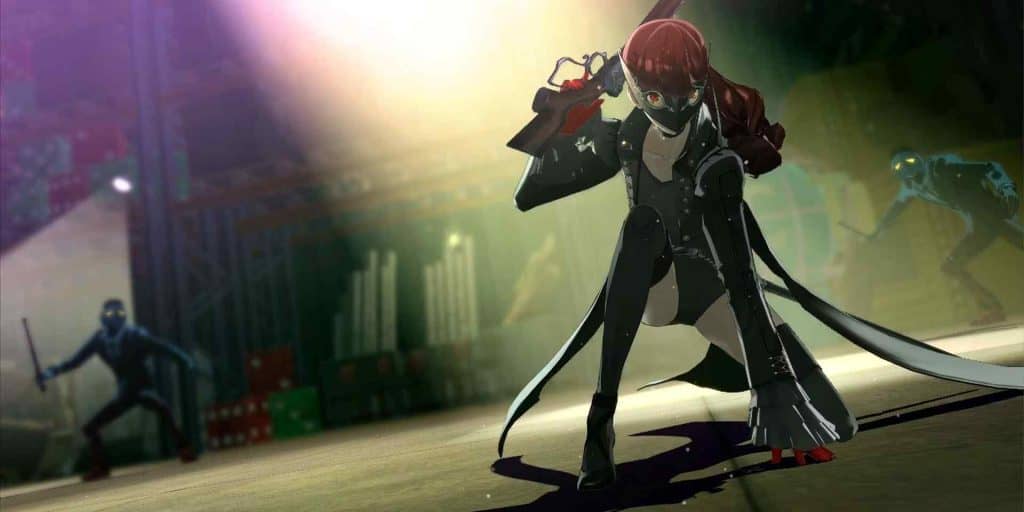 You must make real progress towards to the True Ending of Persona 5 Royal in order to have a romantic relationship with Kasumi. One of the requirements for accomplishing this is attempting to reach certain benchmarks with yet another 2 Confidants for whom the Social Links are unique to Royal. These are Goro Akechi, whose Justice Arcana needs to ascend to Rank 8, as well as Takuto Maruki, whose Councillor Arcana needs to hit Rank 9 in order to fulfill their respective requirements.
As a result of the fact that some of them will need for higher social metrics, players are expected to devote a significant portion of their spare time to improving their Knowledge and Charm in order to avoid running into any difficulties along the road.
Also Check Out: How To Romance Ann?
4. Kasumi's Confidant Rank 5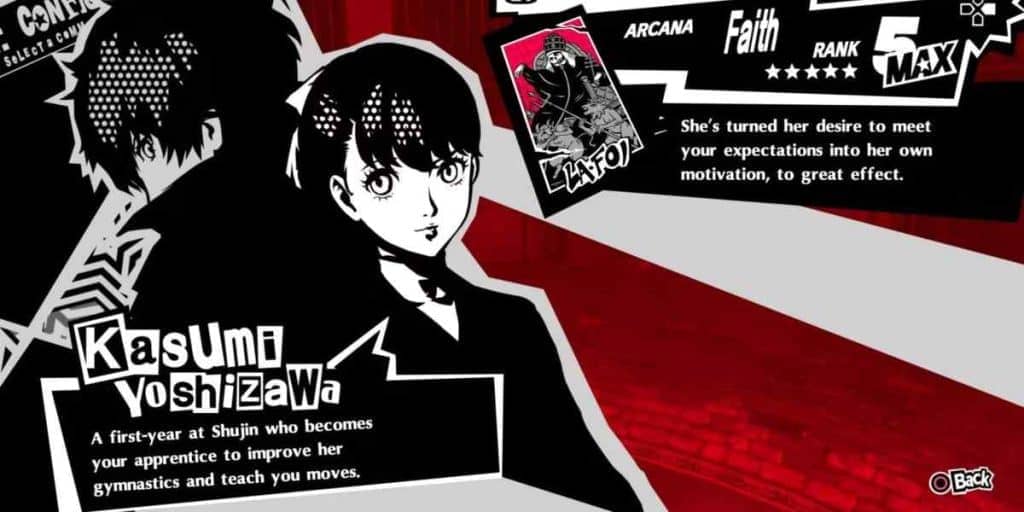 In spite of the fact that Kasumi's Confidant Ranks become available on a sporadic basis, there remains a time limit for fulfilling her Arcana. By 12/18, Joker must have all of her Arcana at their maximum level. This takes place right before the conclusion of the main game. The good news is that until beyond this point, her highest Confidant Rank is 5, which means there is lots of space for maneuverability.
If you simply work your way through the ranks when they become available, you will not have to worry about failing the challenge. It is important to block off some time on the days that have been stated because it is simple to become distracted with the abundance of different things to do in Persona 5 Royal.
5. Progression Towards The True Ending By Rejecting Igor (Important)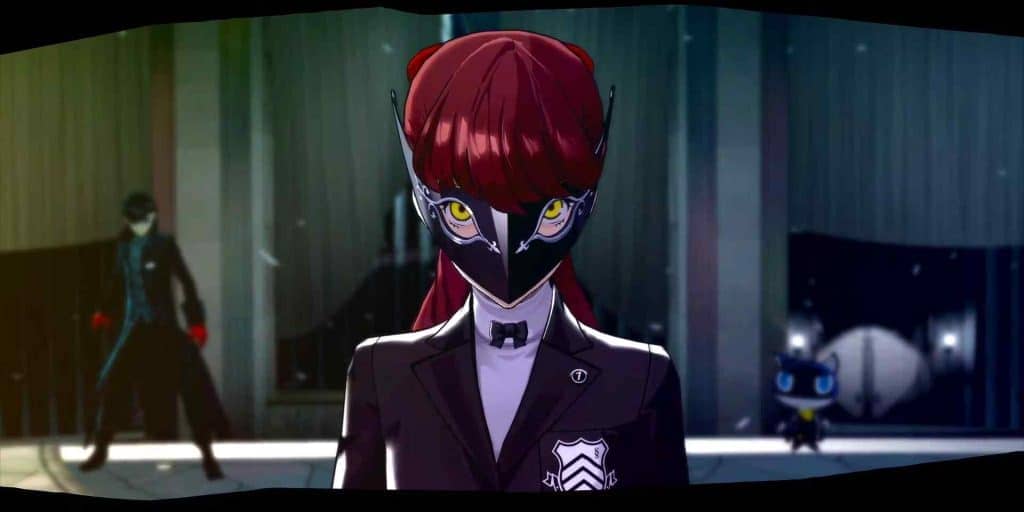 Igor comes up with an answer to the problem of Tokyo's inhabitants having poisoned hearts on the Eve of Christmas. He advises that Joker should let them continue to be dumb so that he may continue to be the hero. You should not accept his offer, despite the fact that it may look enticing.
If players take up this offer, they will immediately bring about one of the unfavorable outcomes of the game, which will halt any advancement they have achieved up until this point.
This implies that even if each of the other requirements for the genuine ending have been satisfied along the road, making any one error would destroy all that has been accomplished up until this point. Igor must be sent away and defeated. The start of the third semester is contingent on having completed all of the steps that are required.
6. Help Kasumi Face Her Trauma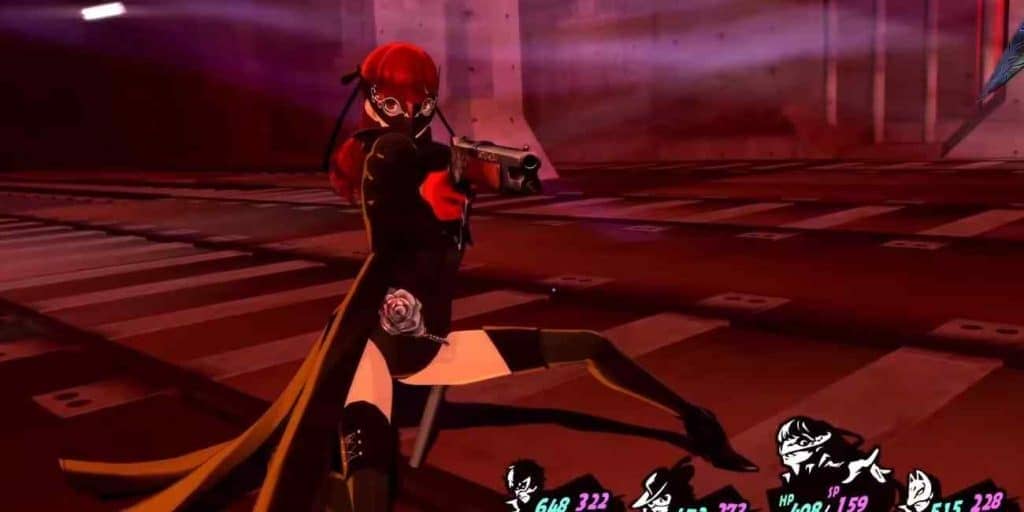 During the 3rd semester, Joker and Kasumi will be tasked with investigating a new palace that is guarding a sinister secret as one of their first tasks of business. Joker will be required to assist Kasumi when she deserves him the most, guiding her through the process of confronting a traumatic event that she has avoided.
This section is included as one of the new plot beats in Persona 5 Royal, and as a result, it will take place without the player's intervention provided that the Christmas Eve deadline was declined.
Along this path, there is just one potential narrative choice that might possibly end in failure. As you and Kasumi make your way through the game's last palace, you will need to assist Kasumi in locating the motivation she needs to continue the battle.
7. Maruki's Proposal (Important)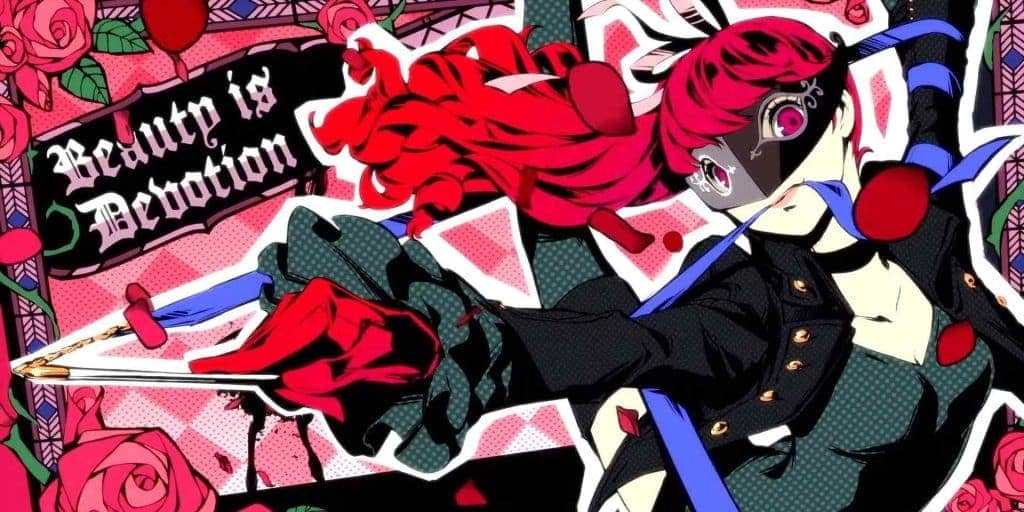 You still have one more opportunity that could end it all for any romance between Joker and Kasumi, which has the potential to prevent them from discovering the game's genuine conclusion. On January 9, Doctor Maruki will extend this proposition to both of them.
Ignore Maruki's offer in the same way that you spurned Igor's earlier one. All of the labor that was put in up till 1/9 will come to naught since the game will end before the players ever had a chance to pursue a romantic relationship with Kasumi. Refuse his offer, and get ready for the third and last palace.
Also Check Out: How To Romance Futaba?
8. Picking Up And Giving Gifts To Kasumi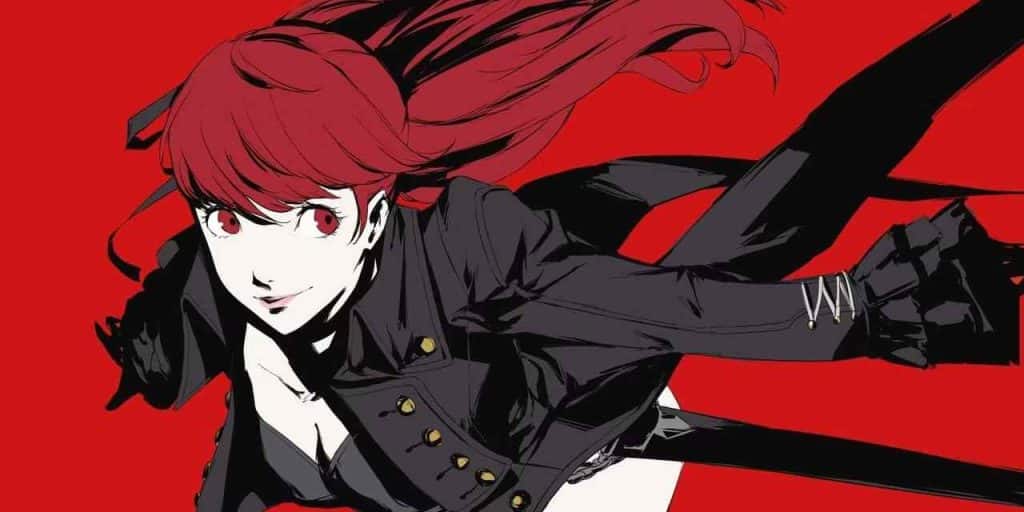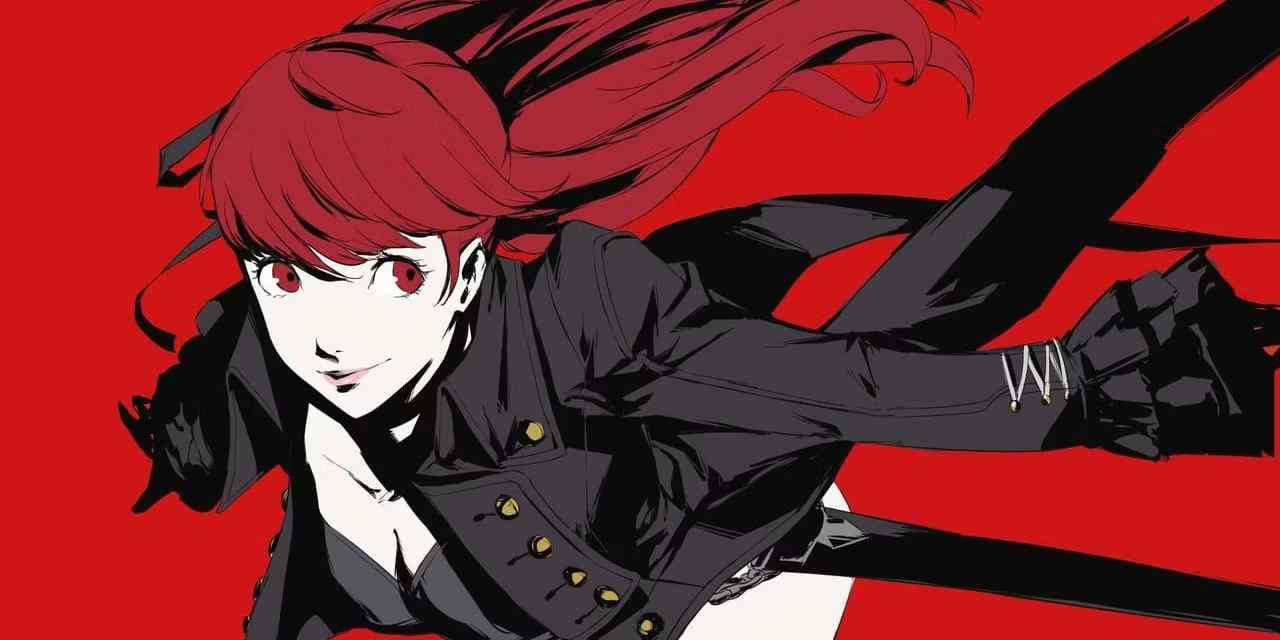 Joker, much like every other friend or partner in Persona 5 Royal, has the ability to give Kasumi presents. There is a one-of-a-kind collection of objects in Tokyo that will assist in strengthening Kasumi's Social Link with said main character. Because higher Arcana grades often require numerous trips to achieve, purchasing a handful of these products before you get out will help you avoid wasting time during your hangout session.
If you want to know all about every gift you can give to Kasumi in Persona 5 Royal to make her happy, where to get them and how much money you need to have in order to get them, then make sure to read our Ultimate Persona 5 Royal Gifting Guide where we list down the best gifts available for every confidant in the game!
9. Support Kasumi's Athletic Career To The Fullest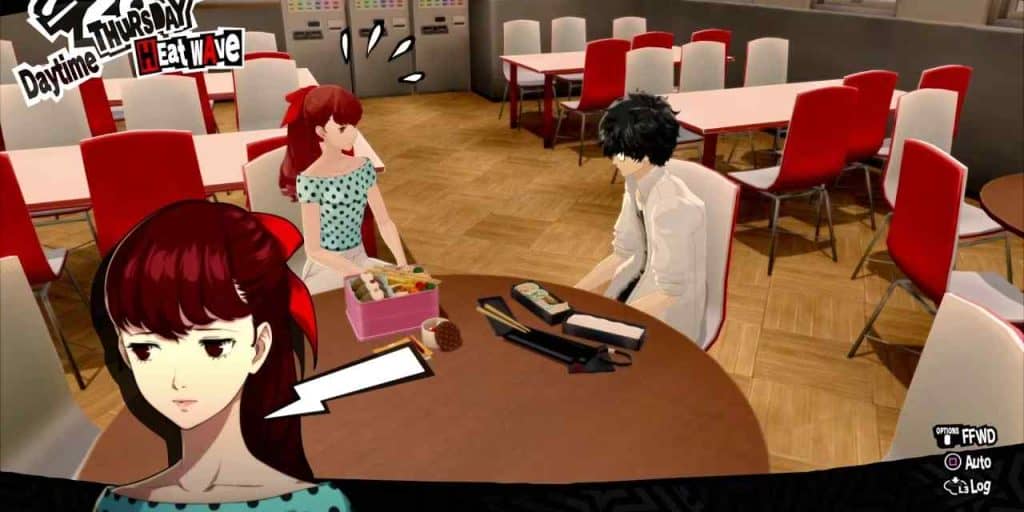 In the later part of Kasumi's Arcana, the main focus is on how she overcomes the anxieties that stem from her background. In order for her to advance, she will require a mentor who is not just encouraging but also challenging.
Because he is the kind of person who is powerful while maintaining his composure, Joker will, thankfully, perform the majority of the heavy work in these scenarios. However, players will be expected to make a few important remarks of their own during the game.
10. Supportive And Kind Dialogue Options In Kasumi's Final Dialogues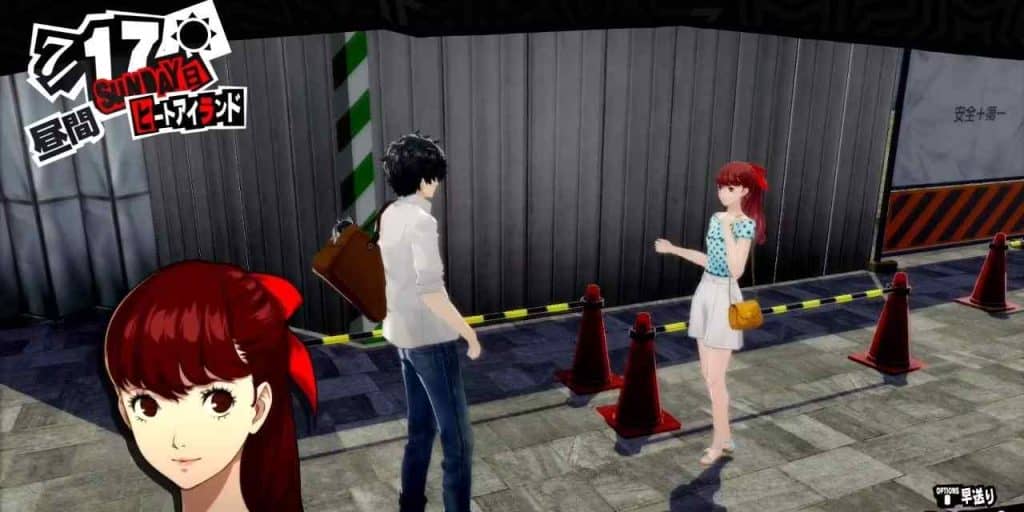 Use wording that is both inquiring and encouraging if Kasumi seeks Joker's opinion on anything. When she discusses her background, you should offer questions to keep the conversation going and maintain her talking. It would mean a lot to her if someone took the time to talk to her because she often feels as though no one is listening to her. If she appears to be upset, you could let her realize that Joker respects and that he has also been through difficult times in the past.
It is important to keep in mind that Joker will require a pretty strong Knowledge stat beginning around Rank 7, so prepare appropriately. Kasumi will approach Joker with questions and ask for guidance that can only be provided by an astute senior student will be able to answer Kasumi's self-doubting questions.
Conclusion
And there we have it, everything you need to do in order to date/romance Kasumi in Persona 5 Royal. By following these steps, you are guaranteed to get Kasumi as your girlfriend in the game. You should also know that if you want to go down Kasumi's romance route, you will also need to make sure you go the True Ending path as well.
All of that aside, Kasumi's romance route is one of the cutest and most personal and watching Joker and Kasumi interact is always cute. Kasumi's romance route is the one that will easily pull your heartstrings.