It is possible to argue that Futaba Sakura is one of the most well-known characters in Persona 5 Royal. This is not just due to the fact that she is charming and lovely, but also to how wonderfully her character and the relationships she has with other people are described. The friendship between Joker and Futaba will pull at your heartstrings because of Futaba's background and the history behind the two of them.
The story focuses on a young woman who has lived much of her life as an introvert but who longs to emerge beyond her comfort zone in order to achieve more in her life. The fact that she is the sole one to urge you to capture her heart gives it an added layer of significance.
She is odd and eccentric, and there are moments when she simply ceases to function as a reaction of the Joker's love overtures toward her. She is one of the most distinctive and cute romanceable characters in Persona 5 Royal as a result of all of these factors, which combine together to make her adorable.
You can romance or date Futaba after completing Pyramid of Wrath. The date for that is around August 31 in the game. After all this, Futaba becomes available as a confidant and helps you on your Phantom Thieves Adventures. This is when you can approach her and ask her for a hangout if you are interested in dating/romancing her.
To date Futaba, you need to reach Rank 4 in your Kindness social stat, try to bond with her during daytime, and pick supportive answers during conversations with her. We will go into details about all the things you need to do in the article.
In this guide, we will go into details about how you can go about dating Futaba in Persona 5 Royal. We will go through step by step so that you have no difficulty in doing her romance route and you glide through everything with ease. If you are interested in all that, make sure to keep on reading!
Also Check Out: Thieves Den Explained
What Do You Need To Romance Futaba In Persona 5 Royal?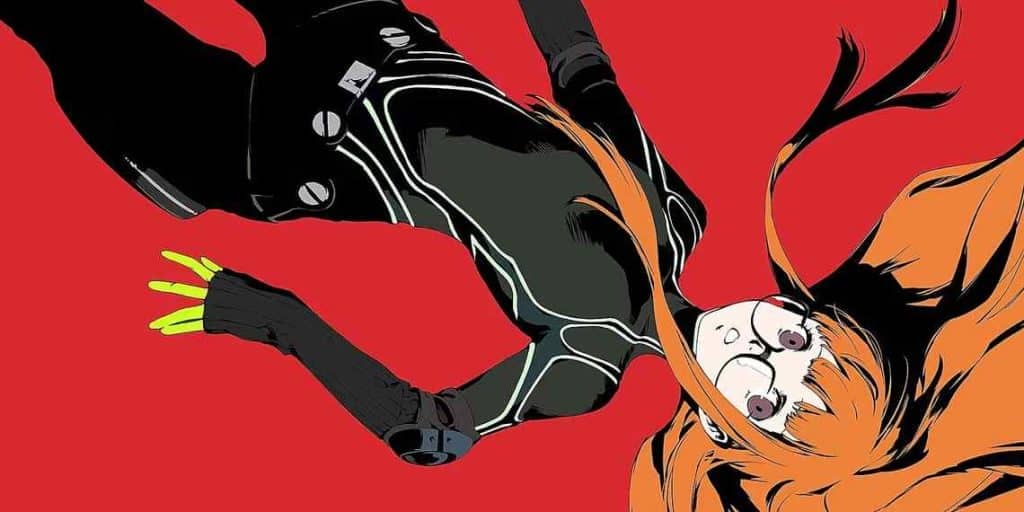 There are a few steps and things you must do in order to date Futaba in Persona 5 Royal. These steps are critical if you want to pursue romance with her, so make sure you follow them carefully and don't skip any of them. To date Futaba, you must do the following:
Reaching Rank 4 in the Kindness social stat.
Bonding with her during the daytime in discussions or hangouts.
Pick her interest oriented dialogue options during conversations with her.
Gift her the things she loves (Gifting).
Take up on and complete the mementos request: "Daughter's just a meal ticket".
Choose "because I love you" in one of the prompts (Important).
Finish her Confidant Rank 10.
Below, we will go into detail about each of the steps listed above. By following all of the listed steps, you will actually cement your romance with Futaba and she will become your girlfriend.
Dating Futaba In Persona 5 Royal
Following are the steps you need to follow in order to secure your romance route for Futaba and make her your girlfriend in Persona 5 Royal:
1. The Knowledge Social Stat: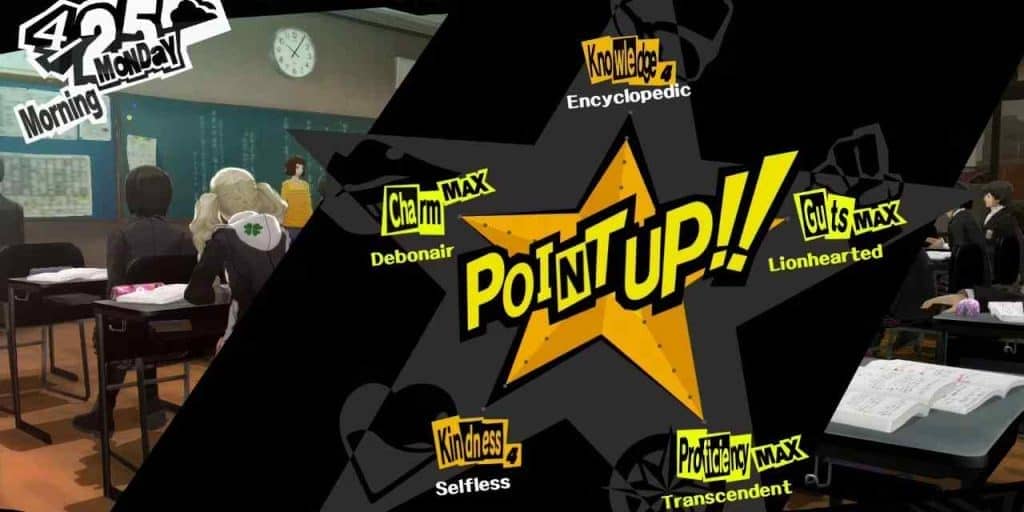 While access to Futaba Rank 1 is granted immediately, moving beyond the tutorial phase needs Kindness Rank 4. Characters in Persona 5 Royal can increase their Kindness by performing the following actions:
Reading novels that have a strong emphasis upon that Kindness stat.
Joker's room plant receiving water and food.
Taking care of flowers at the Underground Mall Flower Shop as a job.
Because reading The Illusory Popess, Zoro the Outlaw, Call Me Chief, and Buchiko's Story all contribute to your Kindness score, you should give these books more importance than other reading material.
If you want to know all about raising the knowledge and other social stats in detail, make sure to read our Ultimate Persona 5 Royal Social Stats Guide!
2. Spending Time With Futaba And More: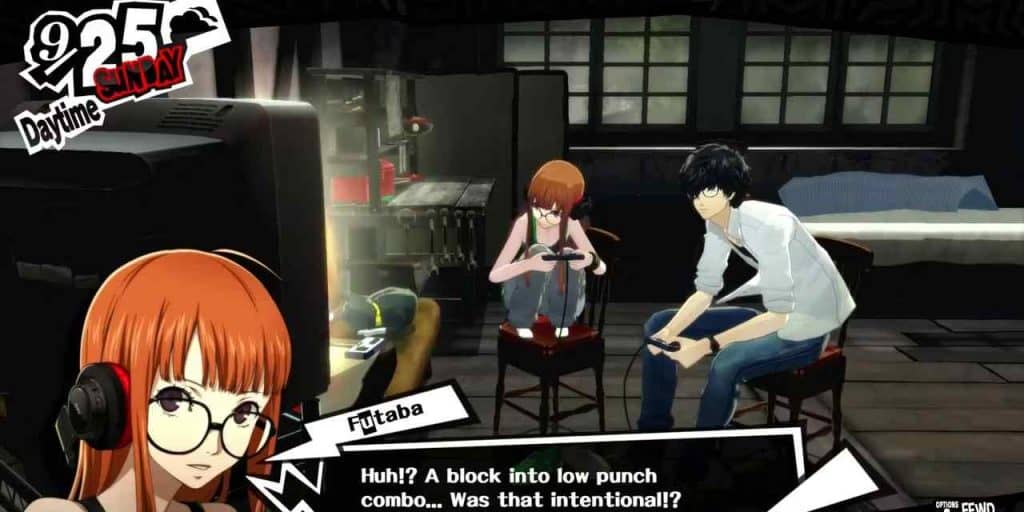 As soon as Futaba's social link is established, you will be able to hang out with her on days when you are not going to Mementos or Palaces, giving you the chance to get to know her better. The following are some wonderful things to do with the intelligence spy if you want to spend some quality time together:
Enjoying hours with Futaba during the summer months at Leblanc when she comes to visit.
Taking part in events that Futaba has invited me to via text message.
Getting a boost during the process of connecting with Futaba by bringing along a Hermit Arcana Persona.
Bear in mind that you will not be able to speak with Futaba on a daily basis. On Wednesdays, Thursdays, Saturdays, and Sundays, you may find her standing in front of Leblanc. If you see a blue tarot card floating above Futaba's head, you will have the opportunity to spend time together and move closer and closer to a romantic relationship.
Also Check Out: How To Date Makoto?
3. Being Supportive And Answering With Gaming Meta: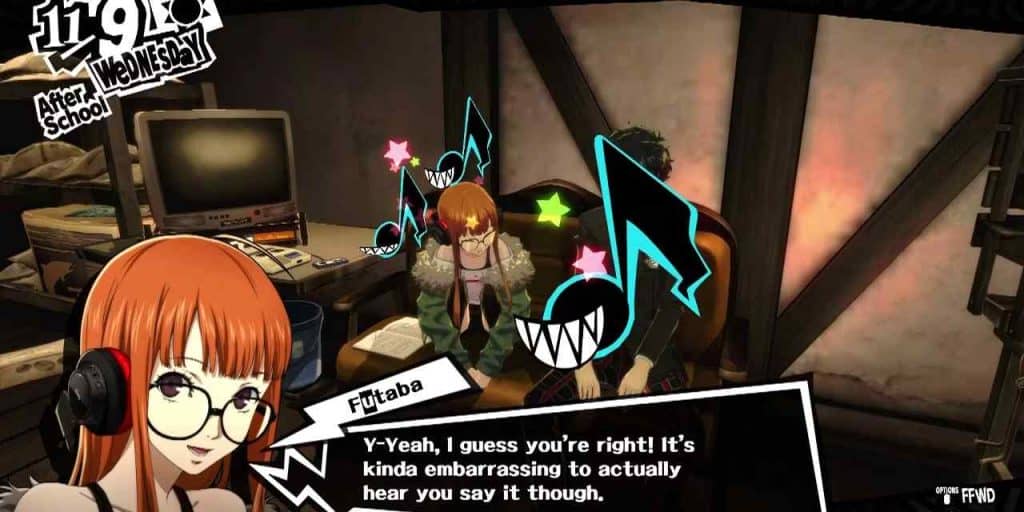 The primary objective of Futaba's Confidant is to ease her transition back into society after spending much of her life walled away from the outside world. When she is having difficulty, she will need your kind words of support to lift her back up. Affirm her efforts whenever she successfully completes a challenging task, even if she does so in an awkward manner. Brutal honesty will get a response from Futaba.
Choosing meta answers that make reference to computer games is a further excellent strategy that may be utilized to get favor with Futaba. Because Futaba is someone who spends a lot of time in the virtual environment, these statements will hit home for her. If she inquires about the identity of a certain person, you should tell her that they are the main character to pique her interest.
4. Picking Up Gifts For Futaba: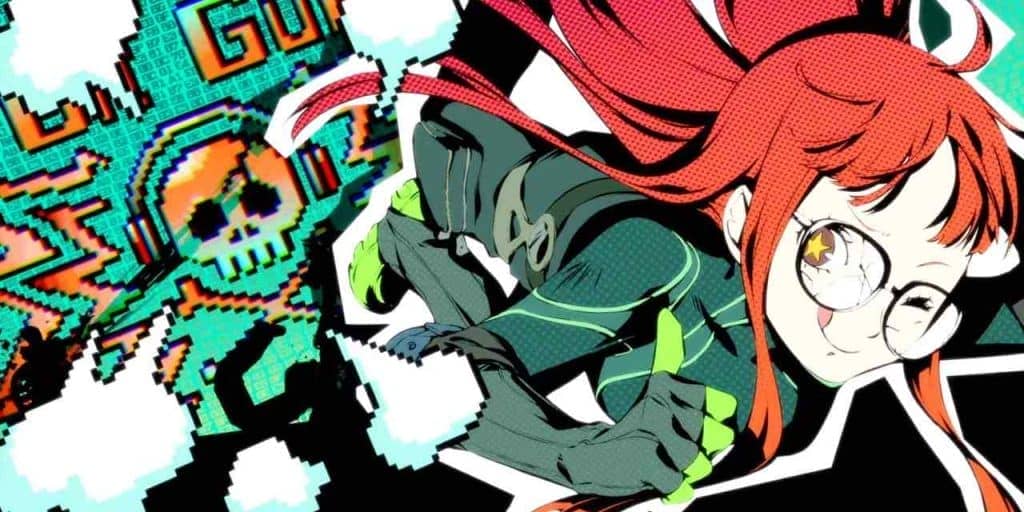 Giving others presents is a fantastic strategy to advance in the Confidant ranking more quickly. It is possible that you may find yourself in some hangouts in which you do not immediately Rank Up when you do not make the effort to present a gift to your others. You will want to do all in your power to prevent this from happening with the members of your party.
The better your presents, the more points you get toward the next level, and the faster you can progress through Futaba's Confidant with them.
If you want to know all about every gift you can give to Futaba in Persona 5 Royal to make her happy, make sure to read our Ultimate Persona 5 Royal Gifting Guide where we list down the best gifts available for every confidant in the game!
5. Taking In And Accepting The Mementos Request: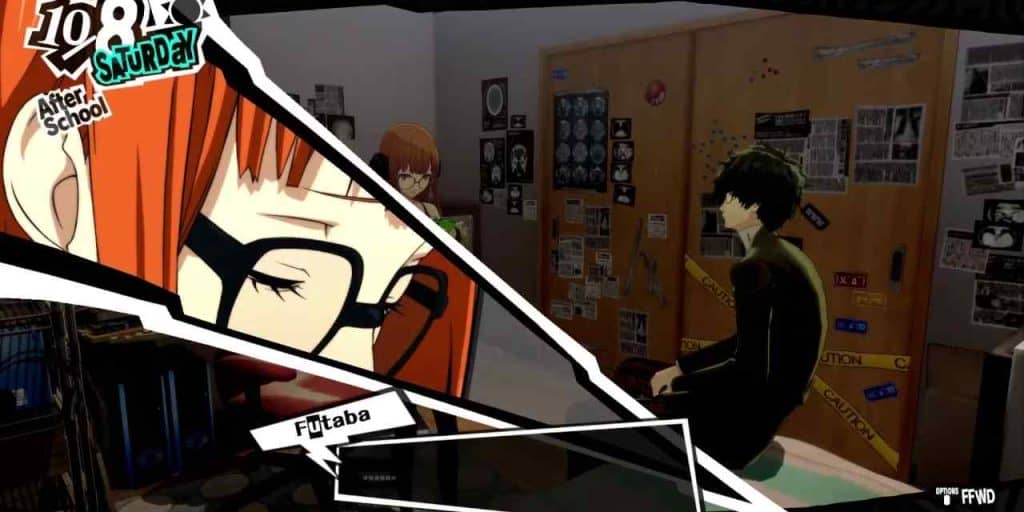 When you have reached Rank 7, Futaba shall approach you with a unique proposal when you have reached that level. It is imperative that the friend's family have a change of mind because their daughter is being abused by them. You will not be able to advance in Futaba's Confidant unless you've successfully completed this task.
In order to deal with them, Joker and the other members of the Phantom Thieves will need to travel to the Path of Adyeshach within the Mementos. As soon as you have vanquished them, Futaba will become accessible once more for more Arcana strengthening.
Also Check Out: Who Is Jose In Persona 5 Royal?
6. Selecting The Important Dialogue: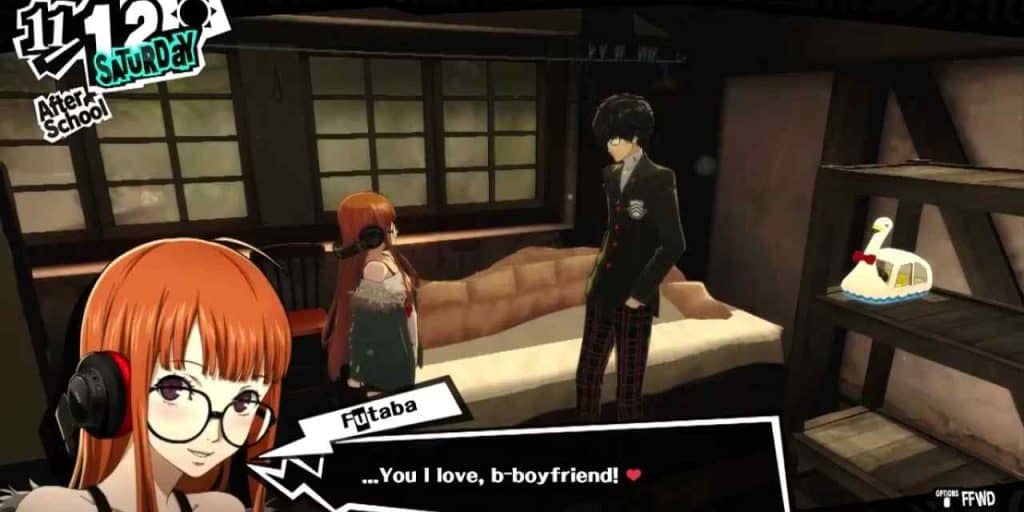 Throughout the 9th event of the Phantom Thieves' spy, Futaba shall make a request to visit you and will inquire as to the motivation behind your unquestioning support of her ambitions. Your reaction is going to be very significant in determining whether or not Futaba will continue to be your buddy or go on to being your partner. Responding using "Because I love you" will lead Futaba's romantic interest to be piqued whenever she asks you this question.
7. Futaba's Last Encounter To Lock The Relationship: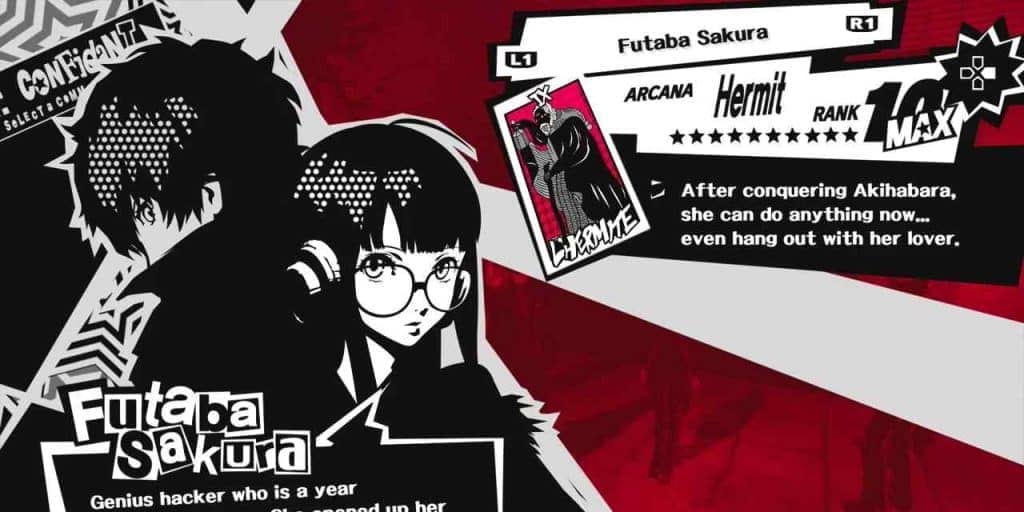 After deciding to pursue a romantic connection with Futaba, there is still one further interaction with her which will bring the entire plot to a conclusion. Nothing you could possibly have done could harm the connection at this stage.
Choose the path that feels the most natural to you, and take in the journey, for this point in time symbolizes the conclusion of the love tale between the Joker and Futaba. The benefit for this encounter is that Futaba's persona will emerge as Prometheus, undergoing a transformation while also gaining a new skill.
Conclusion
And there we have it, all you need to know and do to romance/date Futaba in Persona 5 Royal. Futaba is one of the cutest characters in the game, taking both looks and personality into consideration. She seems interesting for a romance route to many people playing the game. You cannot go wrong with making Futaba your girlfriend, she might just be the cutest girlfriend to be around!