Haru Okumura is a character that few people fall in love with because she does not appear until later in the story. At that point, you have probably already or are in the process of romancing someone. Haru is a very sweet and adorable girl.
She doesn't really have any downsides and she is unfortunately stuck in an arranged marriage situation. Hearing this may make you want her even more!
Behind her adorable and cute outside, she is a girl who can also be very tough at any time. The only drawback to her perfection is that she appears more late-game than early-game. If you think she is cute and want to romance her, you will have to keep that in mind from the start and stay determined!
In order to date/romance Haru in Persona 5 Royal, the first thing you need to do is advance to the Spaceport of Greed. After that, you need to help Haru in her endeavors, reach max rank in proficiency social stat, help her solve her heiress dilemma, and many more things. We will go into detail about each of the things we mentioned above soon.
In this guide, we will go into detail about how you can go about dating Haru in Persona 5 Royal. We will go through step by step so that you have no difficulty in doing her romance route and you glide through everything with ease. If you are interested in all that, make sure to keep on reading!
Also Check Out: How to Recover SP?
What Do You Need To Romance Haru In Persona 5 Royal?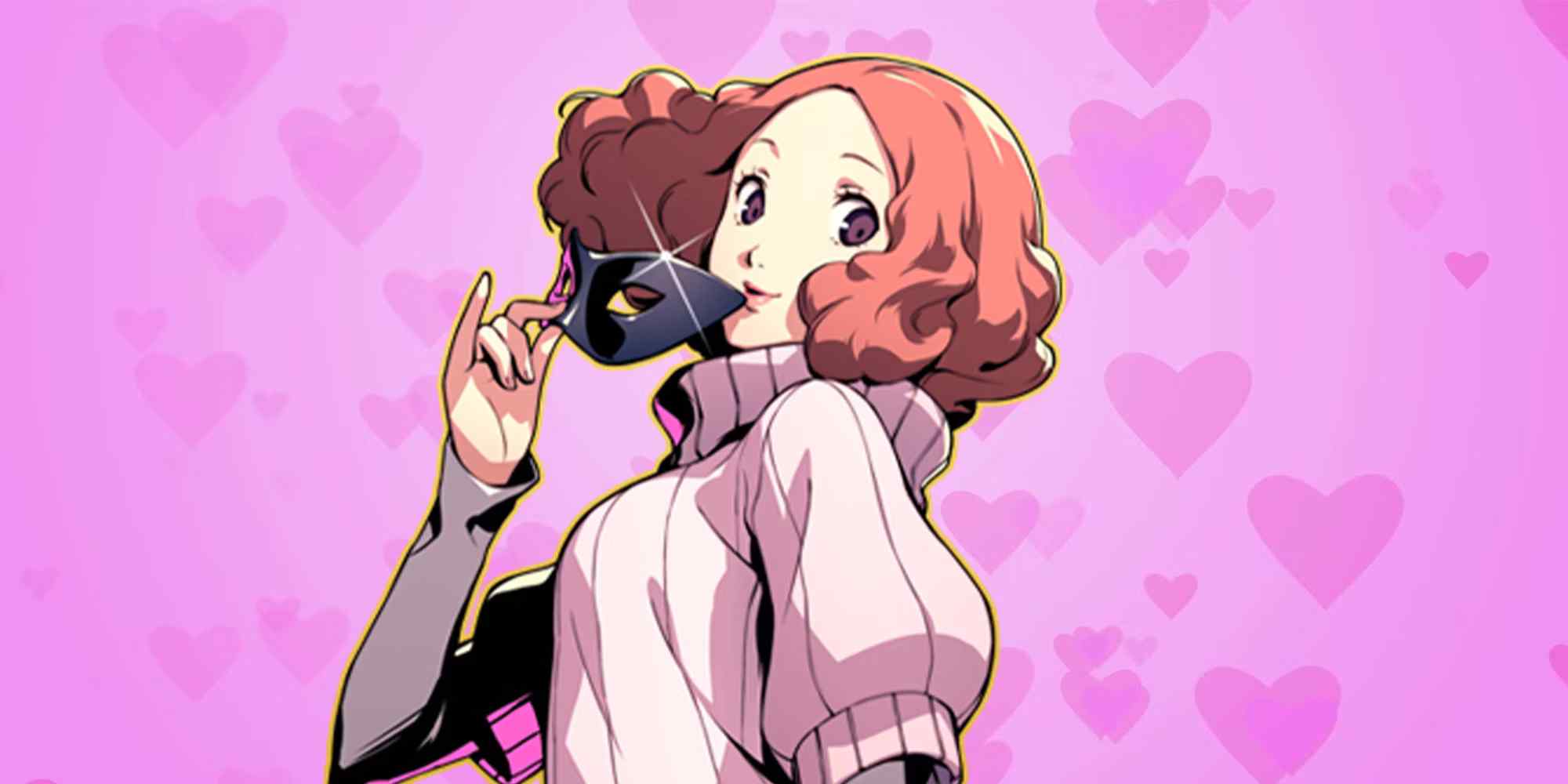 There are a few steps and things you must do in order to date Haru in Persona 5 Royal. These steps are critical if you want to pursue a romance with her, so make sure you follow them carefully and don't skip any of them. To date Haru, you must do the following:
Progress to the Spaceport of Greed.
Assist haru through the dungeon.
Speak to Haru after the events at Spaceport Of Greed.
Reach max rank on the Proficiency social stat.
Help Haru deal with her problems.
Pick up some gifts for Haru and give them to her.
Invite her to hang out with you when given the chance.
Use gentle and supportive dialogue options in conversations.
Select the romance dialogue options suited for her.
After all that, meet with Haru to finish the romance route and end the confidant rank.
Below, we will go into detail about each of the steps listed above. By following all of the listed steps, you will actually cement your romance with Haru and she will become your girlfriend.
Dating Haru In Persona 5 Royal
Following are the steps you need to follow in order to secure your romance route for Haru and make her your girlfriend in Persona 5 Royal:
1. Progression Through The Spaceport Of Greed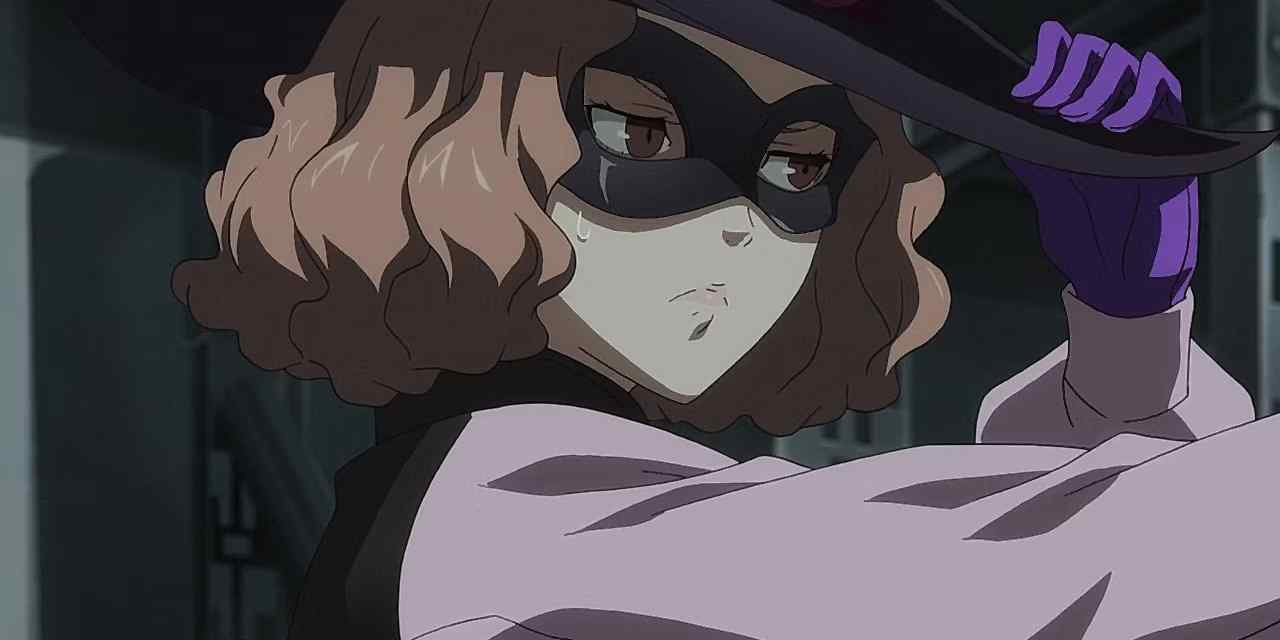 Before Joker has the opportunity to pursue a romantic relationship with Haru, the plot will require him to make significant headway. When the Phantom Thieves arrive in the "Spaceport of Greed", a new playable character named Haru is made available to the player. This is the sixth Palace inside Persona 5 Royal, and Haru is among the final people to join the group.
The spaceport will become accessible to players on September 19, and they will have until October 11 to navigate their way through the dungeon and reach its conclusion. Because players will have so little time left to spend alongside Haru once the dungeon is through, they need to ensure that they can finish the spaceport in as few visits as possible by taking as much time as they possibly can.
2. Assist Haru Through The Dungeon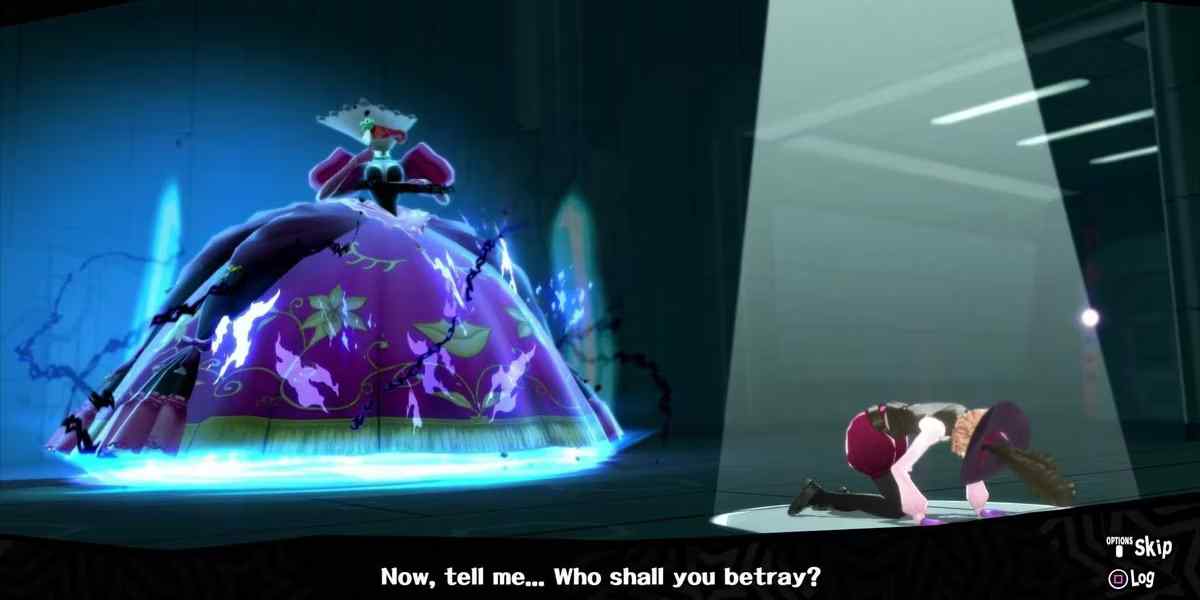 The initial part of Haru's dungeon is among the most difficult parts of the game, and throughout that time, she has very little combat ability. Advancing through the tale will allow you to uncover her persona, which will grant you a formidable ally in combat. Because the battle against Okumura, the Royal's boss, is considerably more challenging than the one in the original game, players will desire to make the most of every opportunity to advance in level and obtain powerful personas.
At this stage of the game, You have more then enough people to switch in and out to achieve major progress in a given day without SP refills. Make the most of this opportunity and prolong your stay as much as you can before going back to the real world. This castle may be completed with many weeks of extra time if good preparation is done.
3. Speak To Haru After Spaceport Of Greed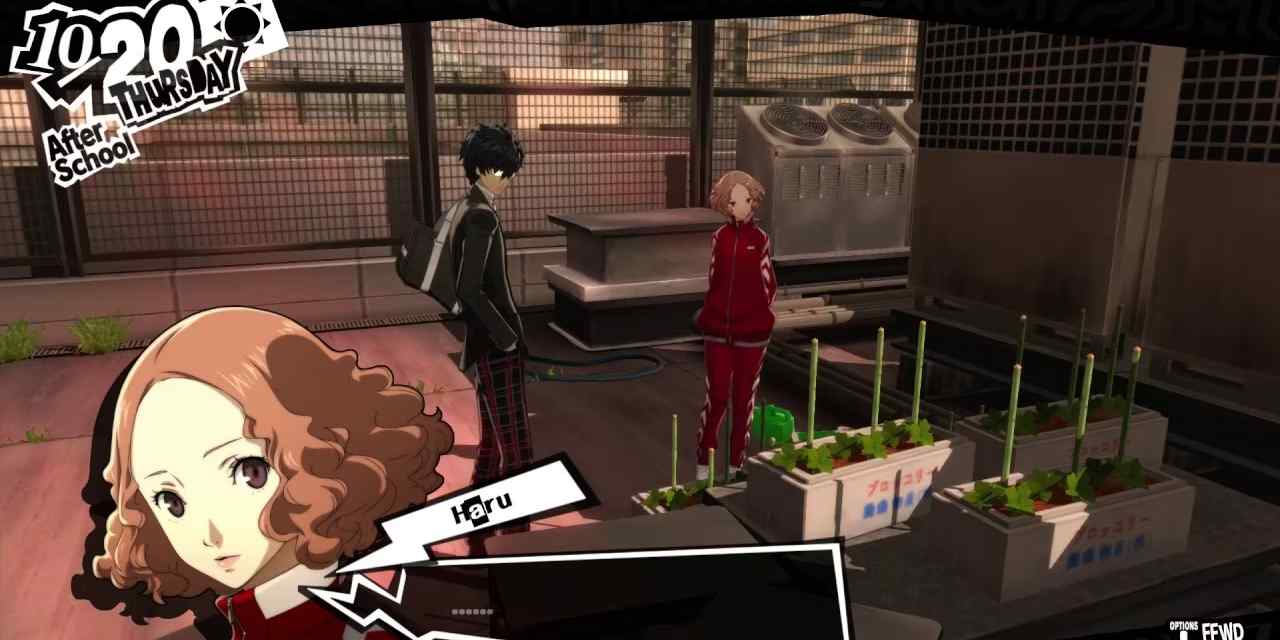 After the events that transpired at the Spaceport of Greed come to a close, Joker as well as the Phantom Thieves then need to spend many days moving the plot along. When the player regains control of the situation, they will be able to pay Haru a visit on the top of the Shujin Academy building.
Speaking to her while she is tending her garden will allow you to advance one level in her Confidant tier. Be careful to double-check the plans every time Joker is on the rooftop so that he may grow veggies that can recover his SP when he is in a dungeon. This ability becomes available once Joker forms a friendship with Haru.
Also Check Out: How To Romance Ichiko?
4. Get Max Rank On The Proficiency Social Stat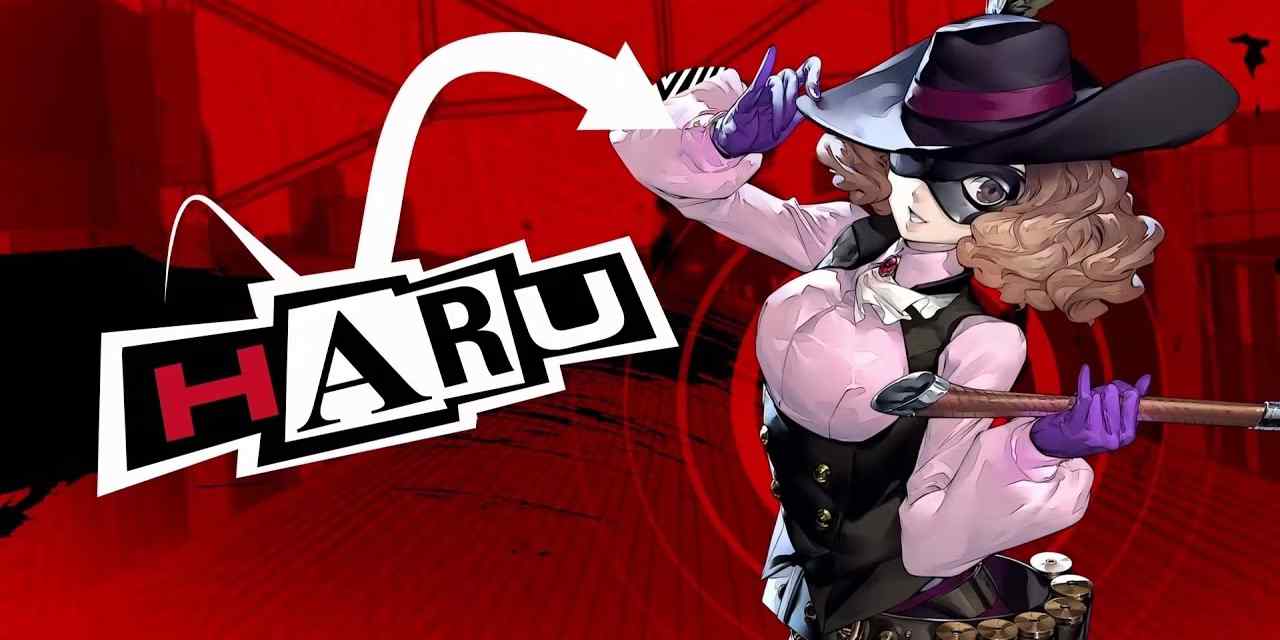 After making it through the first Confidant talk with Haru, gamers will be required to reach maximum Proficiency before proceeding forward. There's a list of things which players may do either prior to or after they meet Haru to enable them max up this stat, and doing any of these things will assist. If Joker's statistics are not good enough, spend some of the time you have between dates concentrating just on following activities:
Gain employment at the Beef Bowl Shop, which is found on Central Street in Shibuya.
Make infiltration tools inside Joker's bedroom
Woman in the Dark should be read, which can be found in the library after when Haru joins your party.
Take a look at "Tidying the Heart", which is found inside the book store in Shibuya.
If you want to know all about raising the Proficiency and other social stats in detail, make sure to read our Ultimate Persona 5 Royal Social Stats Guide!
5. Help Haru Deal With Her Problems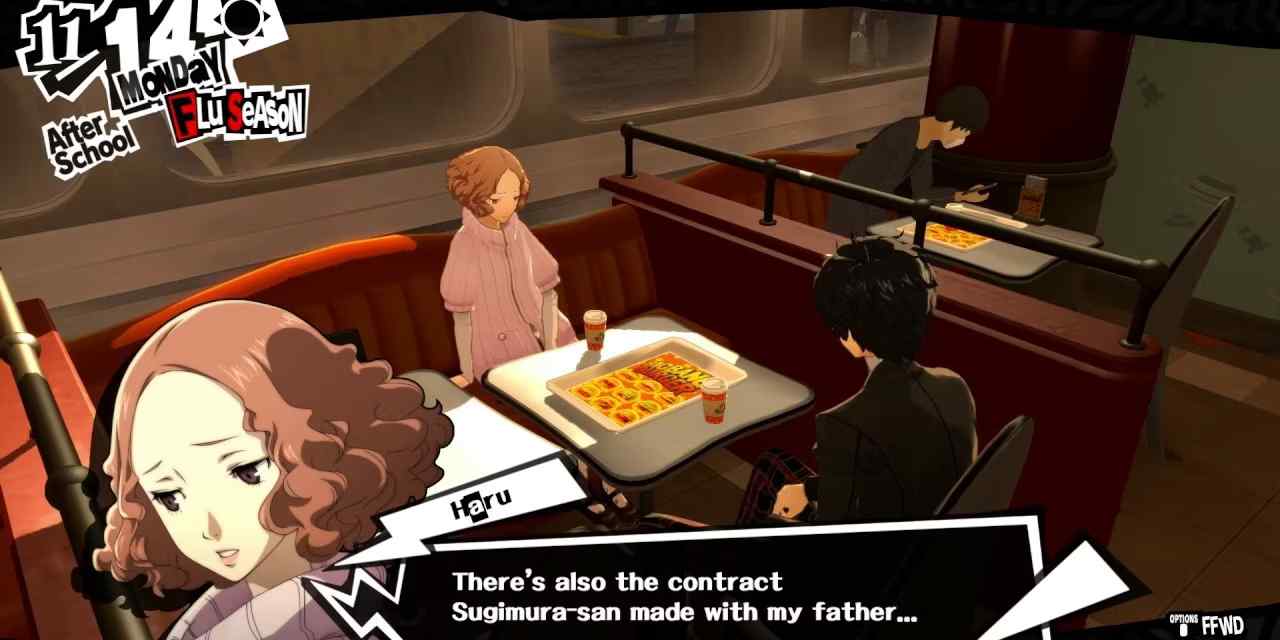 The players will find out about Haru's forced matrimony and the anguish it has caused her after they have reached a level of competency that allows them to talk to Haru once more. It will be necessary for Joker to assist Haru in overcoming the burden associated with being the heiress of one of the most successful firms in Japan. You must give this distressed Phantom Thief the strength to face up to the shady businesspeople who are attempting to profit of her naivety.
6. Pick Up Some Gifts For Haru And Give Them To Her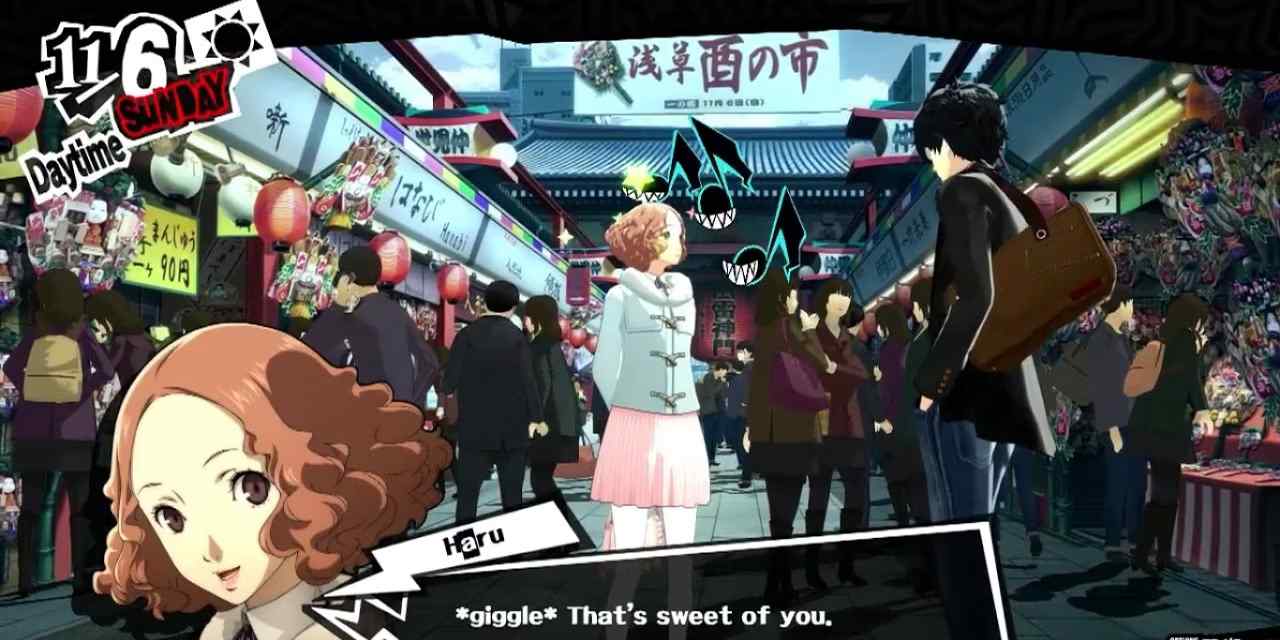 Haru's ranks become increasingly difficult to advance in as she progresses further into her Arcana. This indicates that at the very least single moment, interacting with her may not improve Joker and Haru's connection to one another. The purchase of a present for Haru should eliminate any concerns regarding the possibility of a futile hang out with her on the part of those who are interested in doing so.
If you want to know all about every gift you can give to Haru in Persona 5 Royal to make her impressed and feel bonded with you, make sure to read our Ultimate Persona 5 Royal Gifting Guide where we list down the best gifts available for not only Haru but every confidant in the game!
7. Invite Her For A Hangout Whenever You Can
Occasionally, Joker will get a text from Haru requesting her to hang out with him outside of the context of her scheduled Arcana connections. Haru's requests are rare. It is possible that the attractive heiress may invite Joker along with her on an outing to Shibuya or to the cinema.
When these opportunities present themselves, take advantage of them to earn a number of social connection points and move the relationship between the two of you along more quickly. Make an effort to prioritize these occurrences, even if there are other activities that appear to have more allure. These are quite uncommon and a far more cost-effective option compared to purchasing presents.
Also Check Out: How to Earn Money in Persona 5 Royal?
8. Speaking To Her Gently And Being Supportive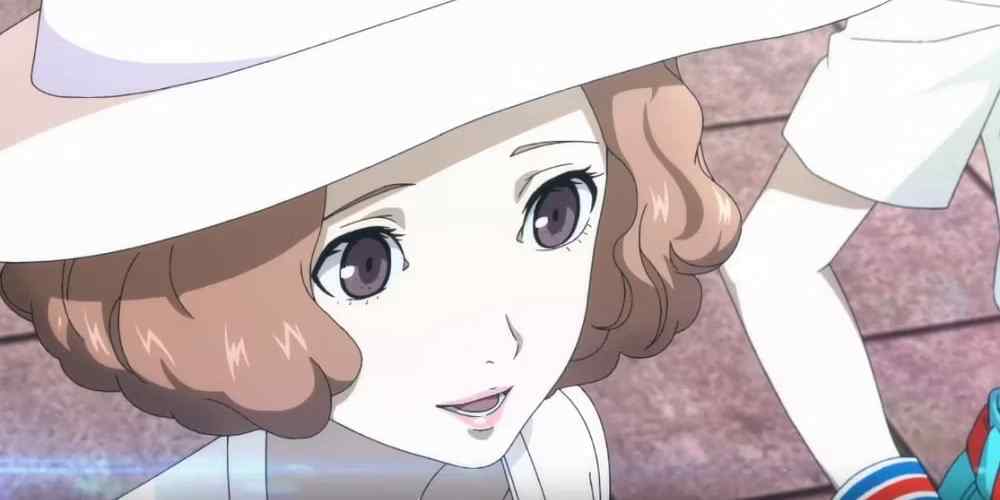 Haru's upbringing has instilled in her a subservient and anxious demeanor as a result of her experiences. To coax her outside of her reclusiveness, Joker will need to demonstrate both patience and tenderness. When she starts to feel anxious, you should make an effort to help her relax by giving you your honest thoughts.
Do not attempt to put up a performance for her since she would much prefer have a friend who is honest with her. Ensure that you remain focused on the issue at hand while providing direct responses to her queries. A smart lady who's really able to pick an act can really be found hiding behind the naive façade.
9. The Romance Dialogue Option
When Joker finally reaches the conclusion of Haru's Arcana, he will assist her in confronting a higher-up in the workplace who has been threatening her. Haru has been afraid of this person. She will solicit Joker's participation in order to boost her spirits. In this trying time, urge her to see it through to the end.
The head will make a statement near the conclusion of the session about how he thinks Haru feels about Joker. This will throw her off balance and cause her to inquire about Joker. You should respond by saying, "I like you too, Haru." This will cause Joker as well as Haru to begin a love connection with one another, leaving the players with just one more step to do.
10. Final Romance Discussion To Max Confidant Rank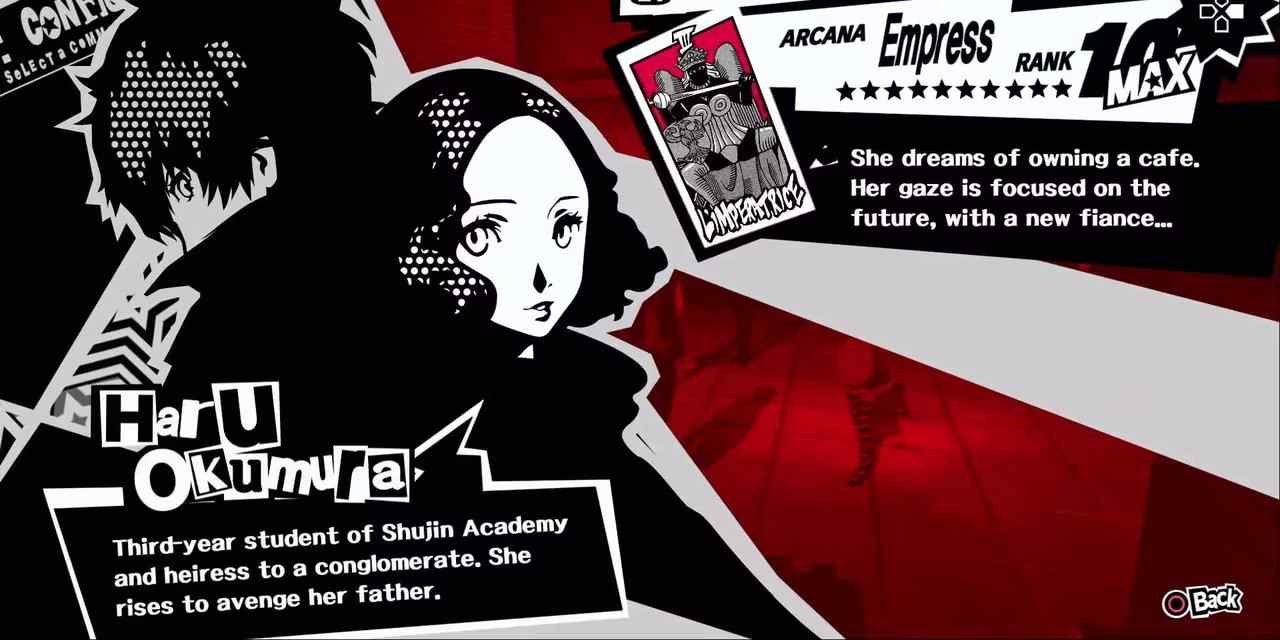 After Haru has been invited out by Joker for the last time, she will discuss with him the way in which she has resolved the ambiguity that she has had up to this point. She will talk about her intentions to open a modest coffee business, as well as the positive goal she has with Joker. It is a touching situation, thus your choice of words probably will not make a huge difference anyhow.
Enjoy your stay with Noir to the fullest by taking part in the discussion. Simply put, throughout this playthrough you should not make any additional attempts to pursue a romantic relationship with any other woman since doing so will have repercussions on 2/14.
Conclusion
And there we have it, everything you need to know in order to date/romance Haru in Persona 5 Royal. Overall, she is a very strong, kind, and gentle character, that needs someone like you to take care of her. Unfortunately, since she comes into the story so late, many players end up missing out on her romance route since they already usually are dating someone by that point. But all of that does not mean Haru is not worthy of your love at all!