Confidants is Persona 5 Royal's equivalent of Social Links. As you go, developing bonds with various confidants will provide you access to more skills, advantages, and objects. These bonds are the foundation of the Persona franchise.
Your main source of gaming time from outside Palaces would be hanging out with your closest friends. Because time is limited, make the most of it. On some days, confidants will appear at their places, but you will not be able to interact with anyone.
A schedule system is used in Persona 5 Royal, just as it was in the games that came before it. This means that Joker will have in-game constraints for big monsters and Confidants. If gamers want to obtain bonuses that make the gaming simpler or if they want to complete the game with a 100% completion rate, they will need to Rank Up their Confidants. Players are encouraged to make efficient use of the time they have because it is unlikely that each and every Confidant will just be accessible to them.
Of course, not every Confidant will be available, so you should make the most of your limited time. You can do this by either hanging out with them, giving them gifts, and much more. We will go through all of these options in this guide!
Persona 5 Royal has 24 confidants to max out. This may seem like an intimidating number, but fret not! In this guide, we will go through some major tips that will help you rank up your confidants in Persona 5 Royal, so make sure to keep on reading!
Also Check Out: How To Play Mini-Games In Persona 5 Royal?
How To Rank Up And Complete Confidants In Persona 5 Royal?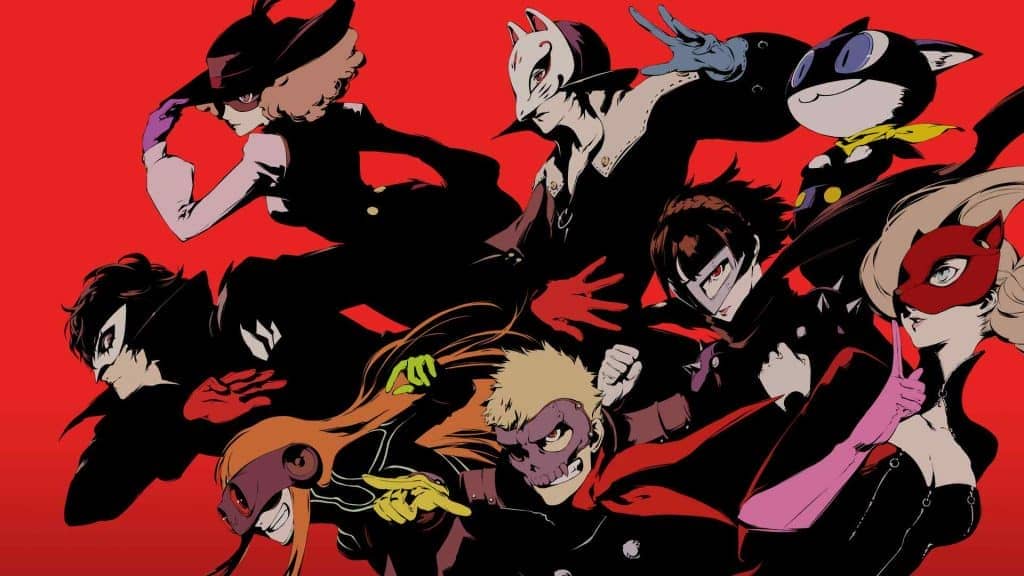 In Persona 5 Royal, you can do a couple of things to rank up and complete your confidants. Those things can range from hanging out with them, getting gifts for them, choosing their support dialogues, carrying their Confidant oriented arcana, and much more.

Below, you will find some useful tips on upgrading your confidant rank:
Social stats are important. Make sure to raise your social stats and stay consistent.
Focus on multiple confidants at the same time.
Some confidants rank automatically (more detail below).
You should be aware of which confidants have more useful skills for your party.
Keep up to date on the availability of the confidants in the game. Keep an eye out for the time they appear as well as the dates.
Several confidants can offer you Mementos requests, which on accepting and completing pays to their rank up.
Tell the people what they want to hear, meaning choose the dialogue that is most suited for their personality.
Bring a Persona with a matching confidant you are meeting, this will net you an extra Confidant point.
Confidants have deadlines, so make sure to keep them in check. You are not able to rank them up after hitting their deadline.
Some confidants are more important than others, as they play a role in unlocking the True Ending of the game, so make sure to prioritize.
Below, we will go into detail about all of the things we mentioned above, so make sure to keep on reading!
Tips For Confidants In Persona 5 Royal
1. Maintain Coherence With Your Social Statistics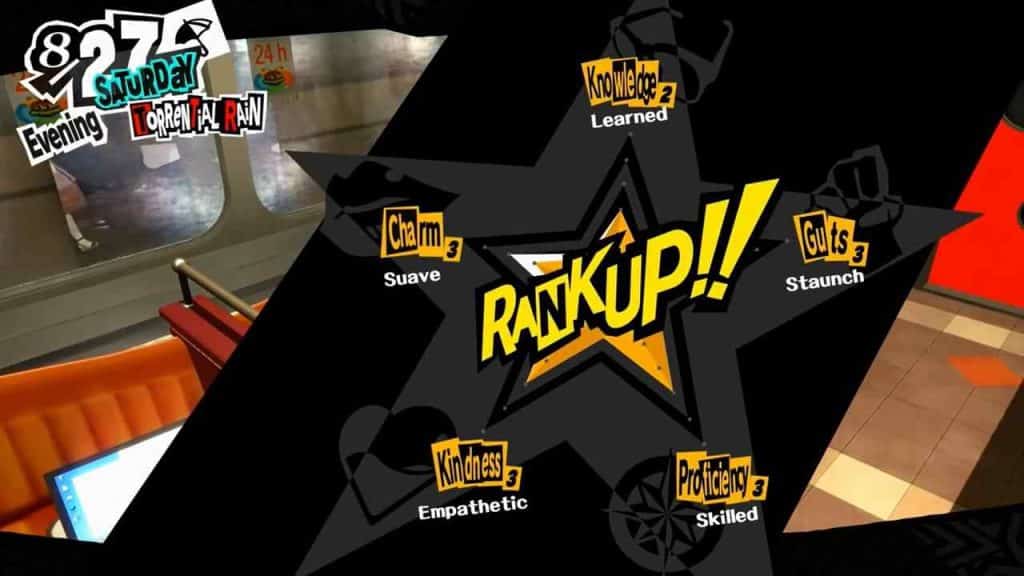 There seem to be a few different Confidants that demand a high level of Charm social stat, Intelligence social stat, and Guts social stat from their followers. Ann Takamaki becomes the first Confidant whose Level 2 can only be unlocked by meeting a Social Stat criteria. Kindness skills of the Considerate level are required by players (level 2). For the purpose of increasing their Social Stat, gamers should spend their free time in-game reading, cleaning the café, crafting items, or watching movies.
Enjoying time with certain Confidants, like Munehisa Iwai as well as Tae Takemi, can earn you experience points that may be applied toward your Proficiency as well as Guts ratings, accordingly.
2. Use a Wide Circle of Reliable Confidants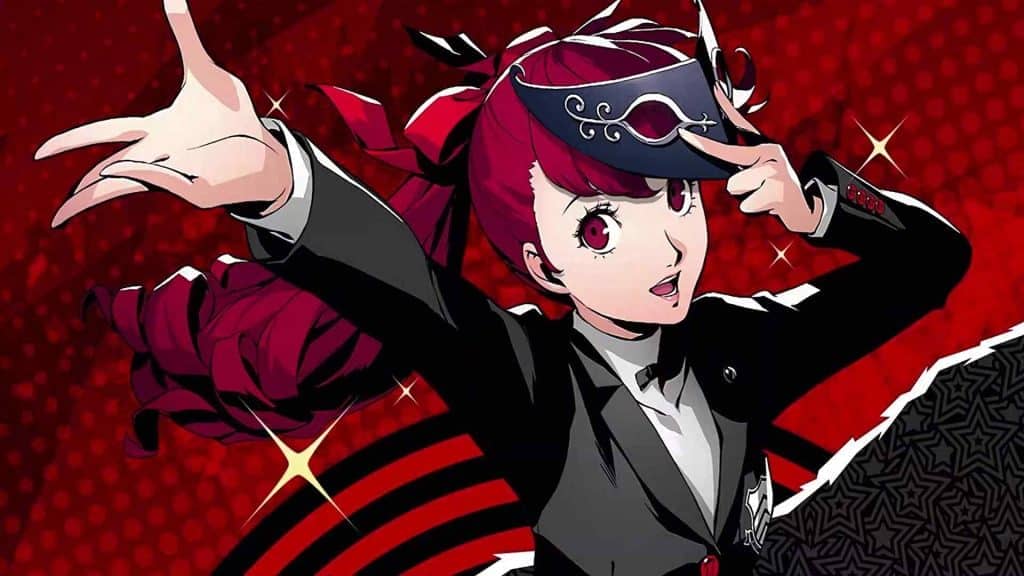 It is not a good idea for gamers to ignore their remaining Confidants in order to put all of their attention on elevating their preferred Confidant above Rank 10 as quickly as they can, despite the fact that this may be an appealing goal. Each Confidant provides Joker with a unique set of Abilities, and while upper Levels often grant access to more powerful Abilities, there are exceptions. When the plot of Persona 5 Royal is nearing its conclusion, dividing your attention amongst the many Confidants would make it much easier to advance each of them to Level 10.
3. There Are Automatic Levels for Certain Confidants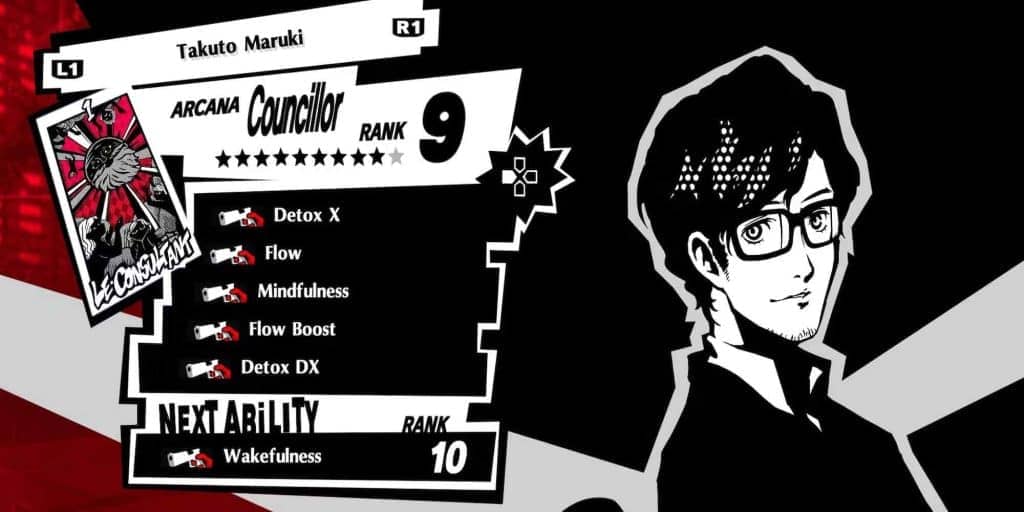 It is not necessary to have free time in order to level up confidants such as Igor, Morgana, as well as Sae Niijima. The number of their confidants will increase as the tale progresses. The player is given a minimum of a single Second Awakened Persona by Morgana's automated Confidant even if they were incapable of reaching Level 10 for all the remainder of said Phantom Thieves.
Players will realize they are headed in the correct direction if and when the Judgement Confidant is making its way up through The ranks, despite the fact that Sae's Confidant does not provide any rewards. Therefore, you need not be concerned if Morgana's as well as Sae's Confidant's Levels are less compared to the others.
There are also several Confidants, such as Mishima as well as Yoshida, who will advance in Level whenever Joker spends time around them, irrespective of the number of Confidant Points which they currently possess.
In the first version of Persona 5, the original game, Goro Akechi was provided with a Confidant by default. Spending time alongside Akechi is required of Persona 5 Royal gamers in order to advance the Justice Confidant through Level 10.
Also Check Out: How To Romance Ann?
4. Some Confidants Have More Useful Skills Than Others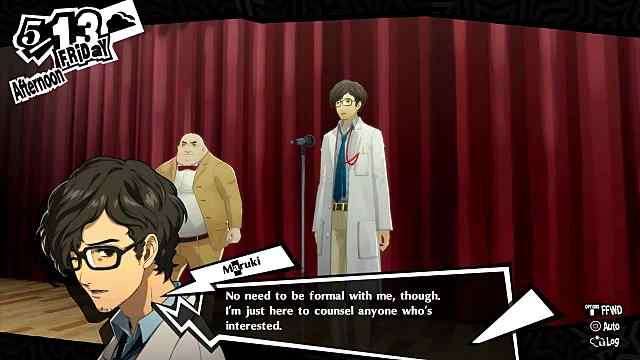 A helpful Capability is not possessed by each and every Confidant. Some excellent Confidants include Hifumi, Yoshizawa, as well as Takuto Maruki. In contrast, Makoto's as well as Chihaya's abilities do not come in quite as handy.
Despite this, gamers should prioritize completing their Phantom Thieves' Confidants quest over all others since doing so will grant abilities that allow them either Follow-Up upon an attack and maybe even Endure it.
The Endure ability continues to function even after taking damage from Hama as well as Mudo. In the future, these Phantom Thieves shall obtain a Skill that will give them the power to block attacks that are intended for Joker. This will come in handy while engaging in battle against powerful foes and bosses.
5. Keep Confidant Availability In Check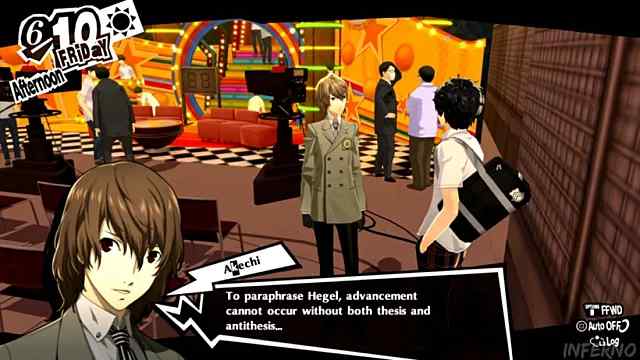 As was indicated before, various Confidants are only accessible on certain days, and several of them are only accessible in the night. By pressing R1 to view the map then scanning for cities that have a blue badge icon, players may determine which confidants are now available to them.
To find out who is available, hover your cursor over the location then hit the Square button. When a Confidant is eligible for a Level Up, the word "UP!" will be put beside his\her name in the list of Confidants. When a Confidant is not selectable, this may indicate that you might be able to start a new confidant route and upgrade them with Joker. If a Confidant's UP! symbol is blanked out, it indicates that they are prepared to Rank Up but they are unable to speak with Joker at this moment.
Players will also want to maintain a close eye on any messages or texts that come their way. People who are close to Joker will send him texts wondering whether he is free. Whenever a Confidant texts, it usually indicates that the Confidant is likely to Level Up in the near future.
6. Several Confidants Have Mementos Requests You Need To Complete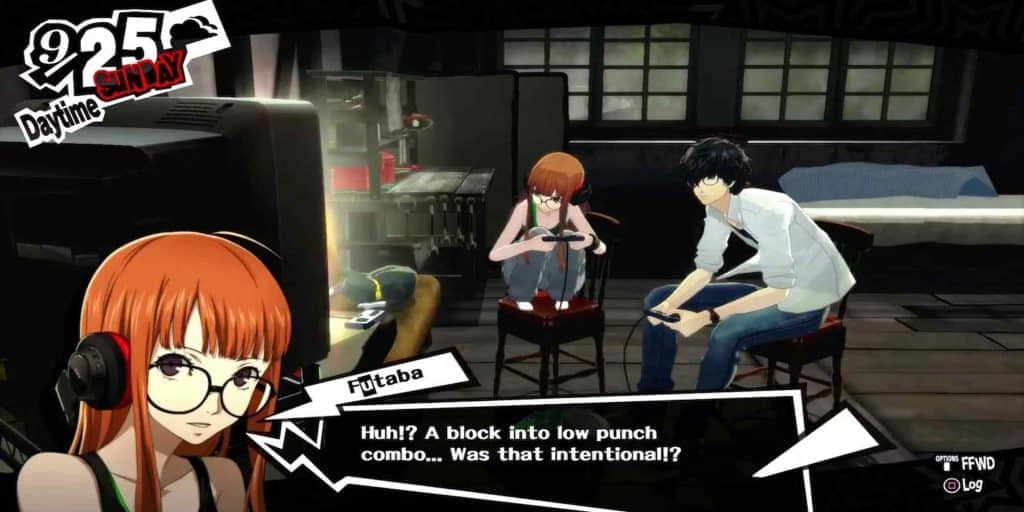 A few of the Confidants will always have issues with a secondary character from the outside world who needs to have a shift of perspective. It has been decided to place a Confidant on hiatus until such time as that shift in perspective is implemented. The Protagonist will be able to speak with their Phantom Thieves and examine the Request as soon as they are given the name of the person they are attempting to steal from. Targets are organized into tiers according to how challenging they are, and various parts of Mementos may house some of them.
The following is an instance of a confidant who has requested mementos: When using Chihaya, gamers are needed to first take her heart in order to begin using her Confidant ability. Later, Chihaya's Level 7 necessitates a return to Mementos for a second time in order to alter the spirit of her supervisor.
7. Choose The Dialogue Options That Is Fit For That Confidant's Personality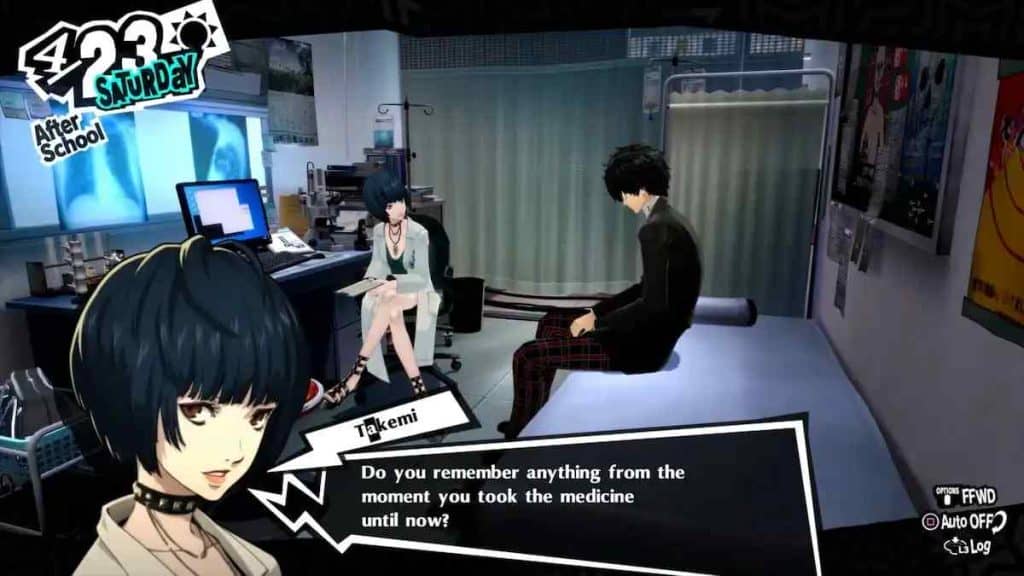 Conversations with Joker will take place, and on times, Joker will be presented with three distinct choices before replying to a question or statement. While others will not yield any Confidant Credits at all, others will generate between 1 and 3 pts. If players wish to breeze through Confidants, it goes without saying that they will want to select the most advantageous responses possible.
Because no two characters are the identical, it is important to observe how they interact with one another and their general demeanor before you start talking. For instance, Iwai will provide Joker with additional Confidant Points if he is straightforward with him. While this is going on, the best way for Joker to get points from Mishima is to congratulate him. This is true regardless of whether the player is opposed to what Mishima is doing.
Whenever a Confidant is not yet ready to level up, players can earn three Confidant Points simply by hanging around with them. This is in addition to whatever points players might just have gained via replying to that same Confidant. Joker will occasionally be in a position to bestow upon them a present of some kind. If they express gratitude for the present, Joker will get three points toward the completion of that Confidant.
Additionally, keep a close eye towards the blue music chords, which represent the Confident Points. If the Confidant is going to be available to Rank Up during the next session, the notes will be decorated with stars of various colors as they disappear off the screen.
8. Bring A Persona With Matching Arcana To Confidant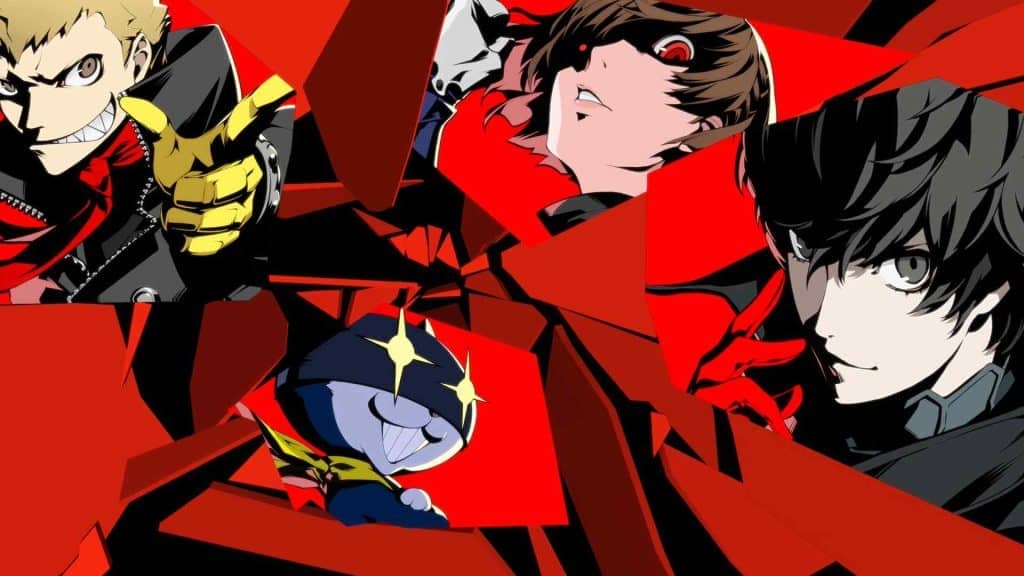 Every Confidant is paired with a different Arcana in the deck. Players will receive an additional Confidant Point if they pick the appropriate replies or provide presents if they have a Persona corresponding to that Arcana.
For instance, it is possible to earn two Confidant Points by encouraging a character to "perform their best." On the other hand, if Joker is holding a Persona that shares the same Arcana, then the points generated by that reaction will be increased to 3. It is essential to remember that Joker doesn't always necessarily need to be "armed" with the Persona in order to obtain these additional points. The fact that it was present at the gathering was sufficient.
It is important to bear in mind to maintain the wallet filled because Personas can be purchased from the Velvet Room provided as they have first been registered towards the Compendium. As a result, Joker will not have to go to the trouble of fusing a Persona of said required Arcana. The greater the level of the Persona, the higher the price will be for that Persona. Therefore, if a player just needs a Persona for just a Confidant, they should purchase the one with the lowest possible level.
Also Check Out: How To Romance Futaba?
9. Keep The Confidant Deadlines In Check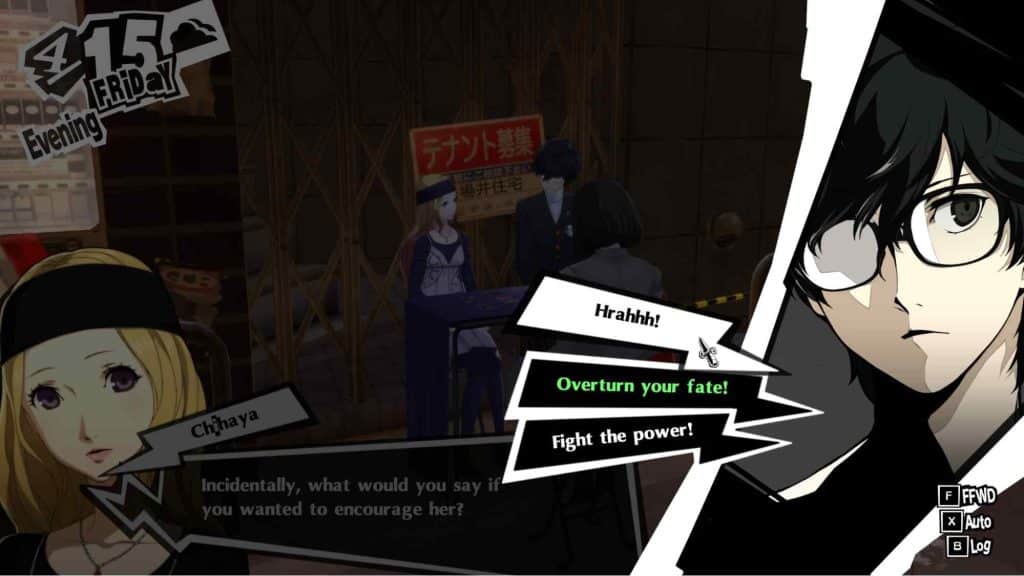 The deadline for all Confidants is December 22, however the Councillor confidant, the Justice confidant, the Sun confidant, as well as the Temperance confidant all seem to have earlier dates (ranging around the mid of November). With just 5 Ranks to begin with, it should not be too challenging to assist Yoshizawa to reach her deadline of 12/18. Unlocking the 3rd semester grants access to levels 6 through 10.
Players with access to the 3rd semester have till February 1st to finish Confidants. If a player's Confidant is below Level 10 as of 12/22, they will be given until the middle of January and otherwise February 1 to raise them.
10. Some Confidants Play A Role In Unlocking The True Ending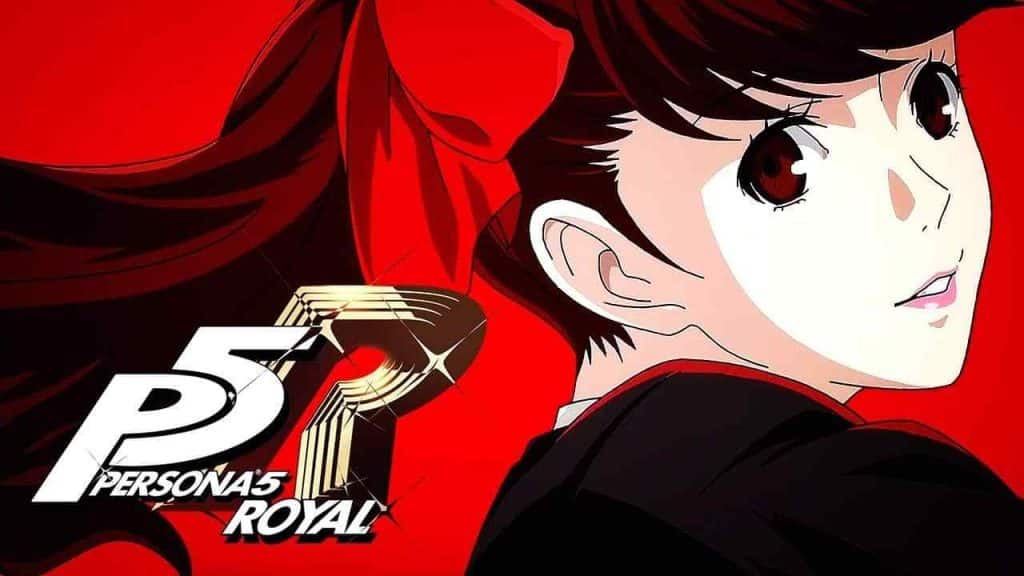 The player will not receive any advantages from Sae Niijima's Confidant; but, if they are successful in getting it to Level Up, it indicates that they are on the right track to reach the Happy Ending. If Niijima's Confidant does not progress to level 10, then it indicates that the players have performed something incorrectly. In the event that the number does hit 10, they will be allowed to proceed with the tale even after they have left Niijima's Palace.
Paradoxically, Yoshizawa does not require players to reach Rank 5 through the 12/22 deadline in order to obtain the genuine ending; however, she does force people to do so in order to obtain her third and second-tier Personas. The same rule should apply to Akechi; in order to activate the Third Awakening, he must reach Rank 8 by November 24th.
Players will have till Maruki graduates from Shujin Academy to raise Maruki's Confidant to Level 9, and then Maruki will automatically advance to Rank 10. In the event that Joker is unable to reach Rank 10 prior to the conclusion of Niijima's Palace, all gamers will be prevented from seeing the genuine ending and instead be given Persona 5's initial conclusion.
Conclusion
And there we have it! Those are all the important things you need to know about the confidants in Persona 5 Royal. They play an integral part in the game and how you rank them up and interact with them measures which ending you get and more. So make sure to keep your confidants in check and have their needs and other stuff aligned! We hope these tips will be useful to you in your Phantom Thieves adventures!