This is a Yakuza: Like A Dragon Review for PS4, with no significant spoilers.
Yakuza: Like A Dragon is as brave as it is rare. Sega's long-running action series based on the Japanese mafia had a winning formula that has brought particular commercial success in recent years. With its seventh main instalment they've decided to overhaul things into a turn-based RPG, a move that seems almost inexplicable in the modern day. Turn-based games still have their place (and we love them around here), but far more IPs are going in the exact opposite direction. This is a decision that could not have been taken lightly.
Not only does Yakuza dispense with its tried-and-tested gameplay, but the usual series protagonist Kazuma Kiryu is also replaced. This represents another gamble in the form of new main character Ichiban Kasuga, whose tale ventures away from a familiar Tokyo setting to Ijincho, Yokohama.
I liked the old stuff and had a few reservations about these changes, but I'm delighted to say the risks pay off. Yakuza: Like A Dragon is not just a magnificent RPG in its own right, but it doubles up as a superb starting point for new players of the series.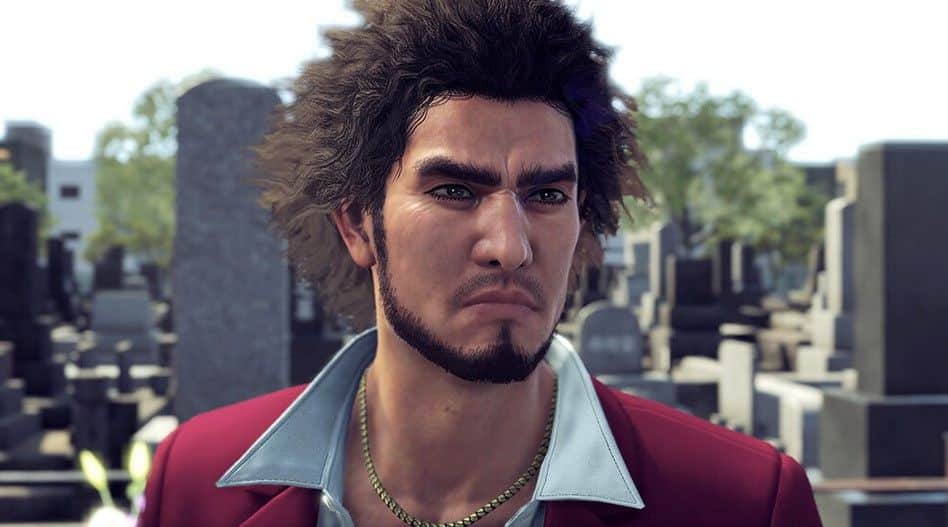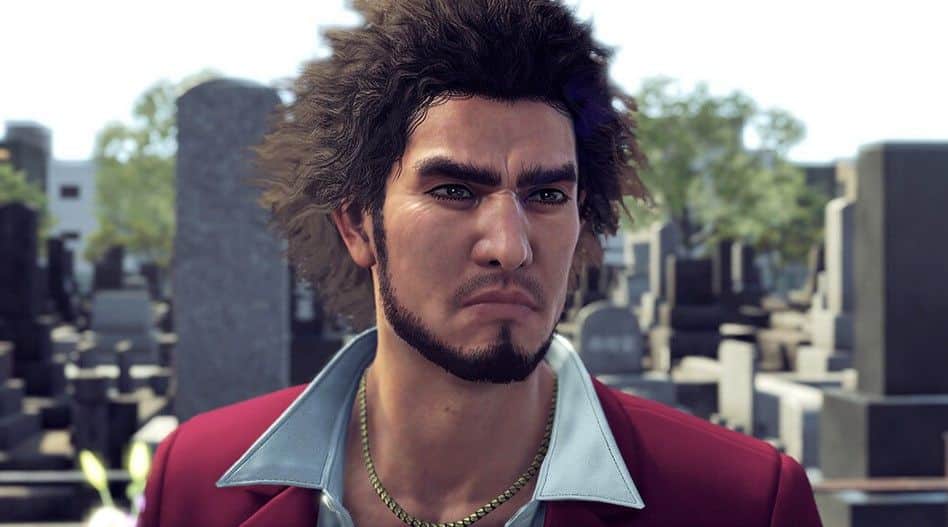 Ichiban is a yakuza member whose unquestionable loyalty to his clan leads him to take the fall for a murder he didn't commit. Eighteen years and a dodgy haircut later, he emerges to a scary, unfamiliar world. Dealing with the new culture and technology of present-day Tokyo is one thing, but Ichiban is most rocked by the disbanding of his yakuza family.
It isn't long before he finds himself exiled in Yokohama, hitting absolute rock bottom as a jobless, homeless ex-con with nowhere to go. Here, he must rebuild his life whilst getting to the bottom of the events that shook his world during his incarceration.
As a protagonist, Ichiban is awesome. He is friendly and well-mannered, loyal to a fault, and modest enough to know his many limitations. But when all's said and done, he is more than happy to kick some ass when things invariably go south, especially when those close to him are disrespected or placed in harm's way.
The other noteworthy thing about Kasuga is his imagination. As a die-hard fan of RPGs such as Dragon Quest, Ichiban openly states early doors that he imagines himself as a video game hero when he fights. This tenuously explains the turn-based battle system whilst also leading him to frequently use RPG jargon, satirically referencing common tropes throughout the adventure.
He's helped by an excellent supporting cast, who regularly indulge us with some truly hilarious dialogue. Nanba, a homeless former nurse and Adachi, a washed-up cop provide brotherly banter. Saeko, an elegant lady who joins the team a little later, brings some feminine energy and is happy to put the lads in their place whilst simultaneously having their back. Despite the tricky spots they frequently find themselves in, these characters enjoy terrific camaraderie and clearly have a great time together.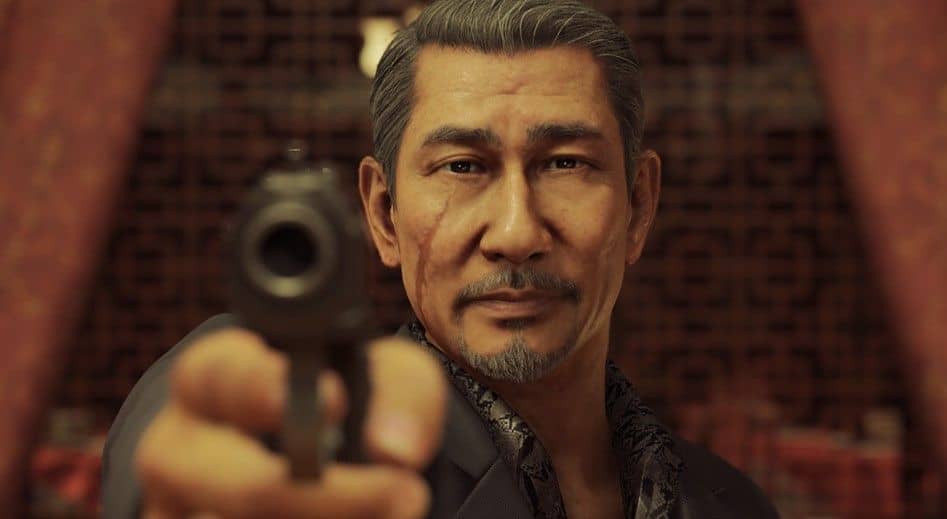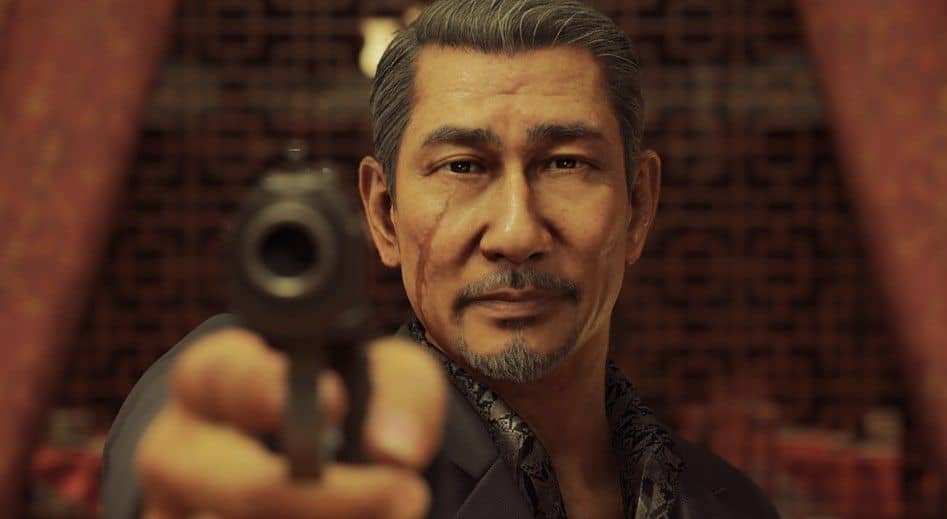 Yakuza: Like A Dragon does a great job with all its main characters, giving suitably tragic backstories and understandable motivations to humanise the more unsavoury ones. Flashbacks often fill in the blanks so the cruelest actions tend to make sense when the whole picture is filled in after the fact, even if we are left in morally grey territory.
For all the regular jests, folly and downright obscenity, Yakuza: Like A Dragon also tells an emotional story of loyalty, family and friendship. There is a ludicrous juxtaposition between the serious and the silly. One minute, you're trying to identify a nuisance urinating in the river, or being peer-pressured into drinking baby milk by a group of nappy-wearing men. The next, you're listening to Nanba deliver a passionate speech about the plight of Yokohama's homeless community. A few of the scenes in the final chapters are incredibly moving, and even with my choice of Japanese dub it's clear the dialogue is delivered superbly.
The bulk of Yakuza: Like A Dragon takes place in Kasuga's new stomping ground of Yokohama, with further detours to Tokyo and Osaka. The open-world is not overwhelmingly large, but is packed with activities and details which authentically capture Japan. I'm lucky enough to have been to many of the areas depicted, and I was genuinely left feeling nostalgic for the bright lights and little side streets rich with character. The most unrealistic thing is the number of random thugs starting fights at the side of the road, but I'm not complaining about that. I'm also not an ex-yakuza making enemies everywhere, so it's fair to say my own experience is not reflective.
On the subject of battles, the new turn-based system is strong. Sega's first effort is unashamedly inspired by Dragon Quest, hence the name. It's traditional in nature, but slick and punchy enough to be enjoyable in the modern world. Characters promptly get on with their actions, meaning standard battles can be won quickly and efficiently provided you haven't inadvertently crossed paths with high-level ruffians. Skills can grant bonus damage if buttons are mashed repeatedly or pressed with the appropriate timing, adding more technique than simply selecting commands.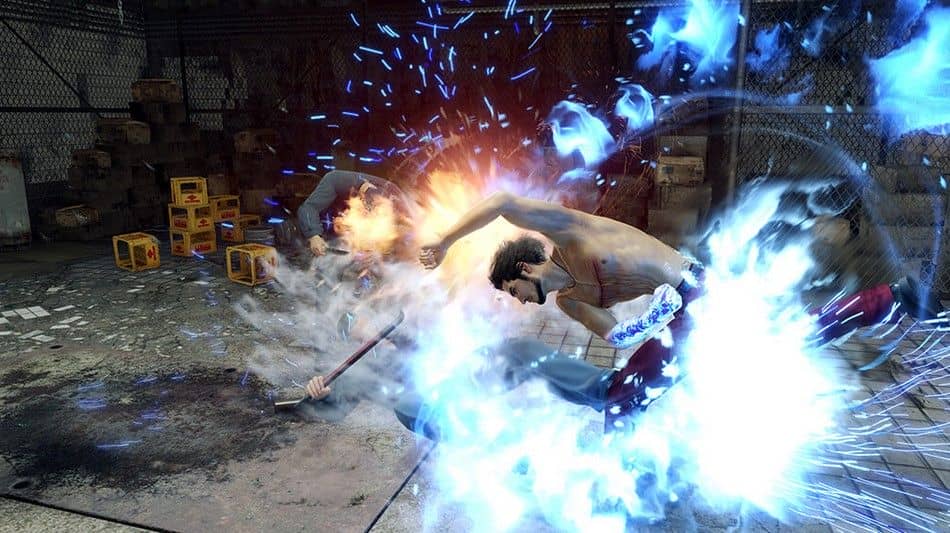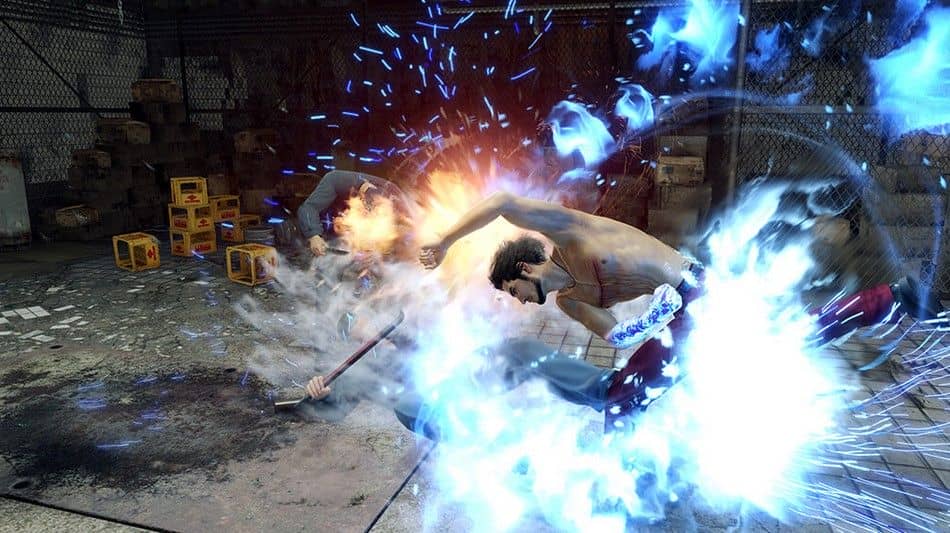 There are further damage rewards for hitting an enemy when they're down or attacking when an object is in the way, leading your character to pick it up and use it as a weapon. Many attacks, witnessed through the lens of Ichiban's imagination, are predictably bizarre. For instance, the wacky inhabitants of Yokohama can be summoned with a smartphone as 'Poundmates'. These range from a sumo wrestler to a food bank server, or even a chicken or crawfish. These cost some serious yen, but fall from the sky to deal lethal damage or provide handy support. There isn't exactly a logical explanation behind this madness, but Yakuza: Like A Dragon is so unapologetically barmy that it doesn't need one.
Unfortunately, a few snags and bugs can hold the battle system back. Sometimes a battle will start on the street, only for your first acting party member to be miles behind the action, leaving a long wait before they reach the enemy to attack. On other occasions, the environment really hampers the flow. I had characters run straight into a wall for several seconds before teleporting through it, or hurdling back and forth over the same barrier over and over again.
Another gripe was the inability to consistently know what you're getting from your skills. Fighters on both sides automatically sidle around the battlefield, so skills that hit an enemy area are difficult to judge. Even when it's clear that multiple enemies are in the line of fire, some of them will move by the time the skill is unleashed. With little rhyme or reason to this, for my yen the area of effect should be clear and enemies should freeze in place from the point an attack is selected. Thankfully, by the end of the game there are enough all-hitting moves that the problem largely resolves itself.
Elsewhere, Yakuza: Like A Dragon employs a job system whereby Ichiban and the party literally go to the job centre to switch over to new roles that bestow different stats and abilities. Though it's nice to have some discretion to choose your party style, I didn't find myself dabbling with new jobs very much. Levelling up a job rank takes longer than a typical level up, dissuading me from starting a new one – even if many come with some awesome outfits. The default jobs are more than sufficient to beat the game, so I was rarely tempted to take on new roles from scratch.
The difficulty level itself is a little strange. I coasted through the first three-quarters of the game with no need to grind, and I was getting ready to declare it a walk in the park. Then an outrageous difficulty spike hit, demanding a few hours of levelling up which rendered the rest of the game comfortable. I didn't mind this too much, as it proved a good opportunity to mop up some optional endeavours.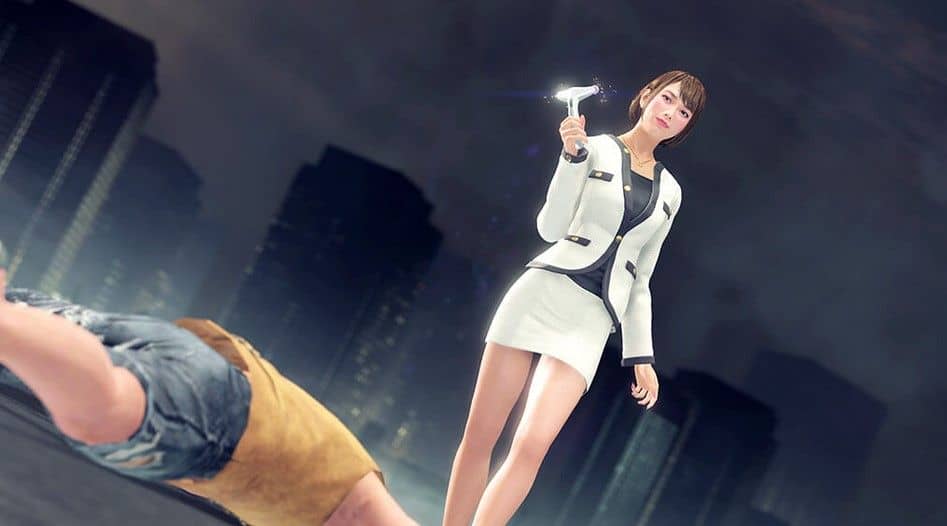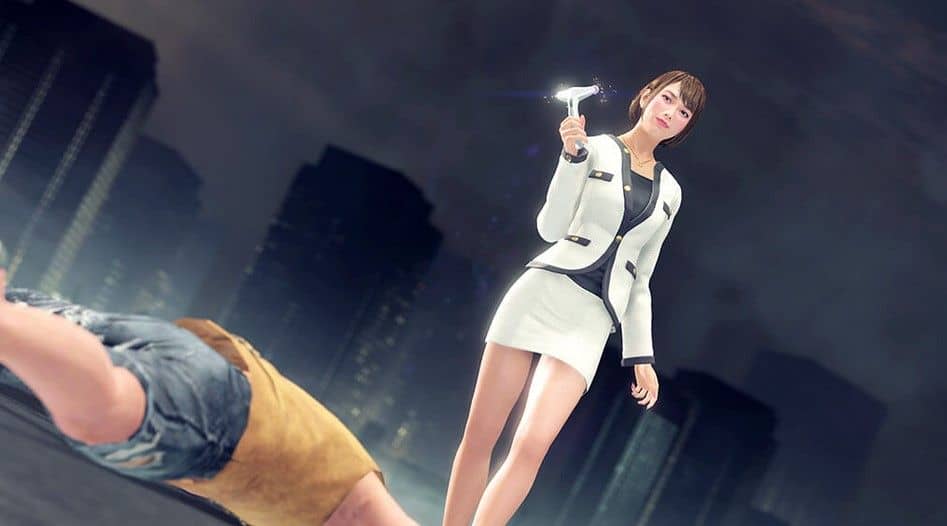 Outside of battle, Yokohama's Ijincho district is positively teeming with life and action. The many, many distractions can easily steer you away from the main story for hours at a time, which occasionally caused me to forget what was actually happening. Thankfully, the story contains three or four stirring revelations that drew me right back in and perked me to the edge of my seat again.
I soon found a nice rhythm of playing the main story for a few hours before spending some time on quests, minigames and relationships. This back and forth kept everything fresh and meant I rarely felt any boredom.
The huge array of mini-games is among the best around, usually coming with polished mechanics that wouldn't be out of place within the genres themselves. I tried my hand at everything, but my forays into Mah-Jong and Shogi were admittedly very short-lived.
Among my favourites were zooming around the Dragon Kart track, conquering the business world, cycling around collecting cans and belting out karaoke. I only wish there'd been a few more karaoke songs to choose from. As a bonus, there are also gameplay benefits to tackling the mini-games. Success leads to many worthwhile rewards in the form of items, equipment and money.
Furthermore, Ichiban possesses six personality stats which can improve the effectiveness of skills, unlock character events or open up new possibilities around town. These are always boosted by the mini-games, encouraging players to take a stab at as many as possible.
This is just the tip of the iceberg when it comes to Yakuza: Like A Dragon's content. Outside the main narrative some additional depth to the characters is provided in the form of relationship events. When bond points are sufficiently advanced by battling, dining, singing karaoke or visiting a hostess club, Ichiban can join each character for a drink and learn more about them.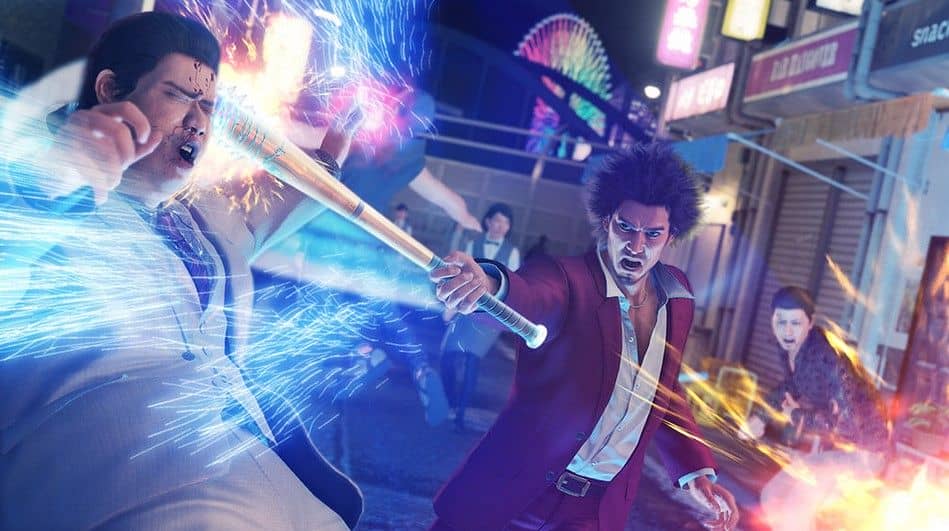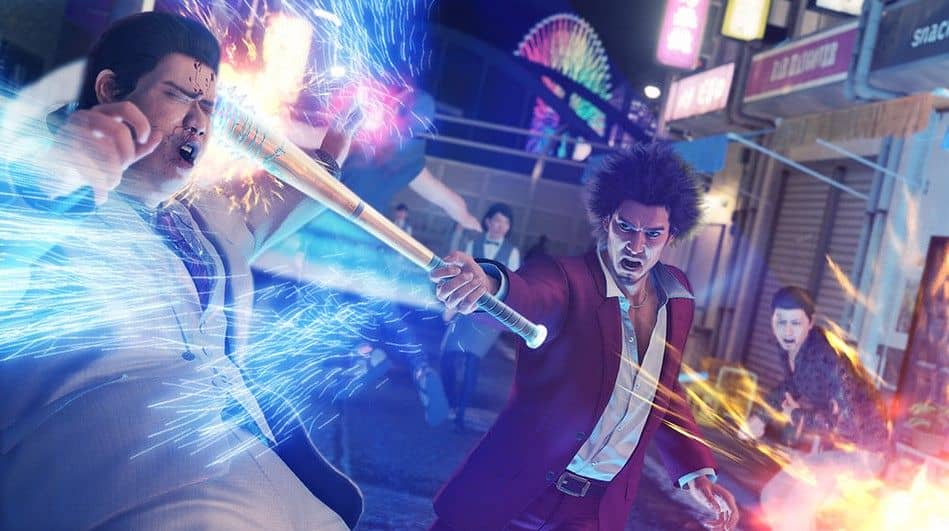 Boosting bond levels allows more experience to be earned outside of battle, but more importantly offers greater insight into the party members and their backstories. There are five bonding levels per character, and I'd have welcomed even more.
Ichiban's time wandering the streets will also find him stumbling on a glut of optional sidequests known as substories. These are suitably varied, once again juxtaposing hilarity with sincerity. One involves leading a naked man covered in soap suds to a clothes shop whilst avoiding blasts of water. Another sees Kasuga help a schoolgirl collect money for her brother's expensive surgery. There are fifty-two in total, which feels about right since many are literally a single scene or a single fight.
Less formal tasks appear in the form of 'Part-time hero', which sets achievements that will keep completionists busy for dozens of hours. These include mini-game accomplishments, item lists to collect and enemy groups to defeat. There are also a handful of people stuck in toilet cubicles in desperate need of tissue packs…
Yakuza: Like A Dragon has so much to offer, impressively pulling everything off to a great standard. Spinning all of these plates is no mean feat, inevitably leading to a slight roughness around the edges. There are too many load screens, which were sometimes excruciatingly slow on my old-fashioned PS4. The controls feel a bit clunky in smaller environments, where it's so easy to bash into every object as well as your team-mates. I'm also not a fan of the questionable mechanic where a battle is lost when Ichiban is KO'd, even if all other party members are still standing.
These are small grievances within a wonderful journey that lasts anywhere between forty and a hundred hours – depending on how distracted you get by Yokohama's multitude of pleasures.
The drastic gameplay shift probably didn't please everyone, but from the perspective of an RPG-lover Yakuza: Like A Dragon is an exceptional achievement. You'll laugh, cry, and have an absolute blast with Ichiban and his friends. If Grand Theft Auto met Dragon Quest, with some helpings of Persona, you wouldn't be too far away. That isn't bad company to keep, but Yakuza: Like A Dragon does enough of its own thing to stand tall alone. The humour, story, characters and setting make it one of the best RPGs in recent years, taking the series in a brave but exciting new direction.
Yakuza: Like A Dragon is available for PS4 here and for Xbox here.