Falcom's solid and perhaps underappreciated RPG has a definitive conclusion that can pass you by if you're not careful. With NO SPOILERS, here is everything you need to know about the Tokyo Xanadu eX+ true ending.
How many endings are there?
This can be a bit confusing, but there are two main endings in Tokyo Xanadu eX+, the normal ending and the true ending. However, this version of the game has an extra section known as the After Story, which in itself has numerous different conclusions depending on a choice made at the end.
The After Story segment is unlocked after seeing the true ending, and is accessed from the main menu itself rather than simply loading your save file.
How do you unlock the Tokyo Xanadu eX+ true ending?
Unlocking the true ending is easily achievable, and is based on Kou's social stats.
As you'll know, there are three such stats, each with a maximum of five stars – wisdom, courage and virtue. The true ending is unlocked if you have a combined total of at least eight total stars for Kou's social stats by the end of the final chapter.
With a possible fifteen stars up for grabs, there is a big margin for error. In general, it's quite easy to obtain the necessary rank boosts as long as you aren't completely neglecting things like quests and books.
For some reason, you have to watch the normal ending first. Upon watching this, if you have hit the criteria you will be prompted to load your save file to see it again. This time, at the point the normal ending is about to conclude, you'll get a choice of whether to use an affinity shard to continue to the epilogue. Use it, and you'll begin the epilogue section.
Once you have completed the epilogue by finding the five keys and beating the final boss, the true ending is yours to behold. Then it's onto the After Story.
Turning to the different conclusions within the After Story, these can all be seen by reloading your save file, which the game is kind enough to remind you. Without spoiling specifics, there is a unique final scene that becomes available after seeing certain other scenes and reloading.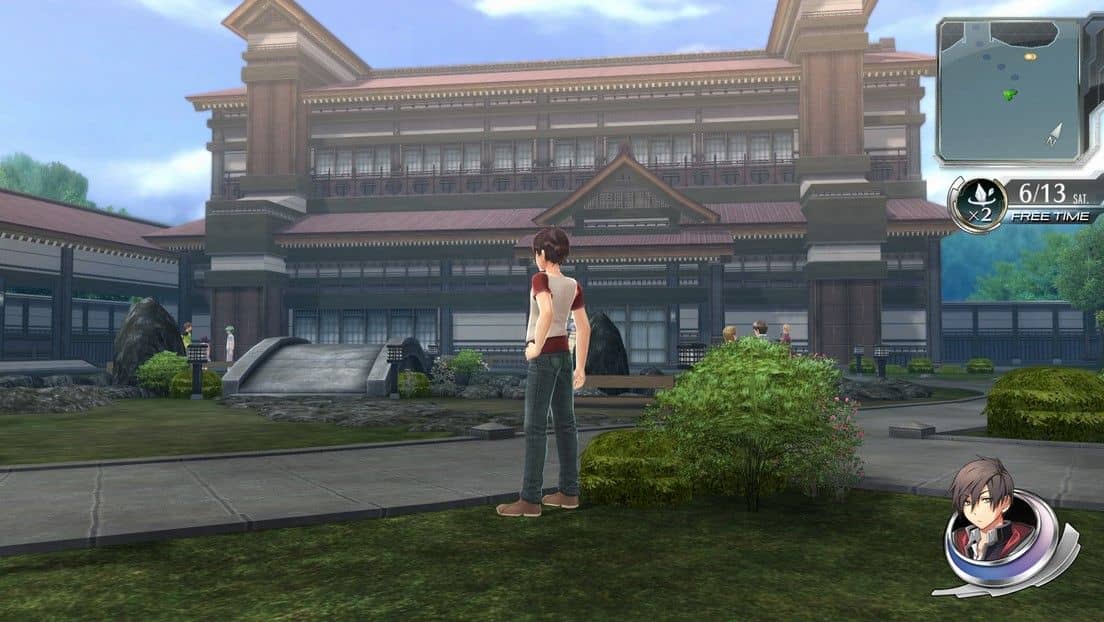 Is the true ending worth getting?
Definitely. Without spoilers, this makes a huge difference to Tokyo Xanadu eX+'s conclusion. Furthermore, it entails an epilogue segment with a fair amount of additional gameplay, as well as the After Story when you're done. The After Story alone is a good five hours of extra content.
With a target of eight total stars to hit, the best method is to gradually increase them as you go along. Here are the main ways to improve each stat.
Wisdom
Go to the library regularly and check for new books, denoted by a glowing star within a bookcase. Reading them gives a nice easy boost. Also, make sure you are regularly going to Books ORION, which has a new Morimiya Journal in each chapter. These are free, and also grant a wisdom bonus when you use them from the items menu.
In fact, just visit all shops every chapter. Occasionally, you'll find a new book in stock which will similarly boost your wisdom stat.
There are also ad hoc opportunities throughout Tokyo Xanadu eX+ by picking correct dialogue options. These provide handy bonuses to your wisdom, but in truth aren't essential as there is more than enough margin for error elsewhere.
Courage
This is improved by clearing the Eclipse dungeons with good ranks. If you generally get A and S ranks, you will easily reach at least 4 stars by the end of the game. If you achieve mostly S rank, you will max this out – there is a fair bit of margin for error here as well.
The best way to consistently achieve the top ranks is to keep combos going up to 200, whilst always switching around the characters to get element kills. Get into the habit of locking straight onto enemies and switching over as quickly as possible. Boxes are very important for keeping the combos going. If you can see a dead end with a treasure chest down it, you're better off leaving a box behind so you can keep the combo live when coming back on yourself to continue into the next area.
Try and keep a steady pace without taking much damage whilst exploring all areas to hit 100% treasure collection and greed extermination. The good news is you can always revisit previous dungeons, so if your ranks aren't great at the end of the game, you should be overpowered enough to return and breeze through earlier ones.
Virtue
This is built up by completing quests and is actually the easiest one to let slip. You'll only see a portion of the available quests, and many hidden quests are only activated when speaking to an NPC whose request is not signalled on the map.
A neat bonus of these hidden quests is that they often boost other stats. Your best bet is to speak to everyone in town on your free days and you'll stand the best chance of finding these. It's worth noting the final chapter actually has four hidden quests, giving you a good chance to snag a significant final boost.
Having said that, simply completing the quests displayed on Kou's NiAR will be enough to hit about three and a half stars by the end of the game. This will be more than enough as long as you don't neglect wisdom and courage completely.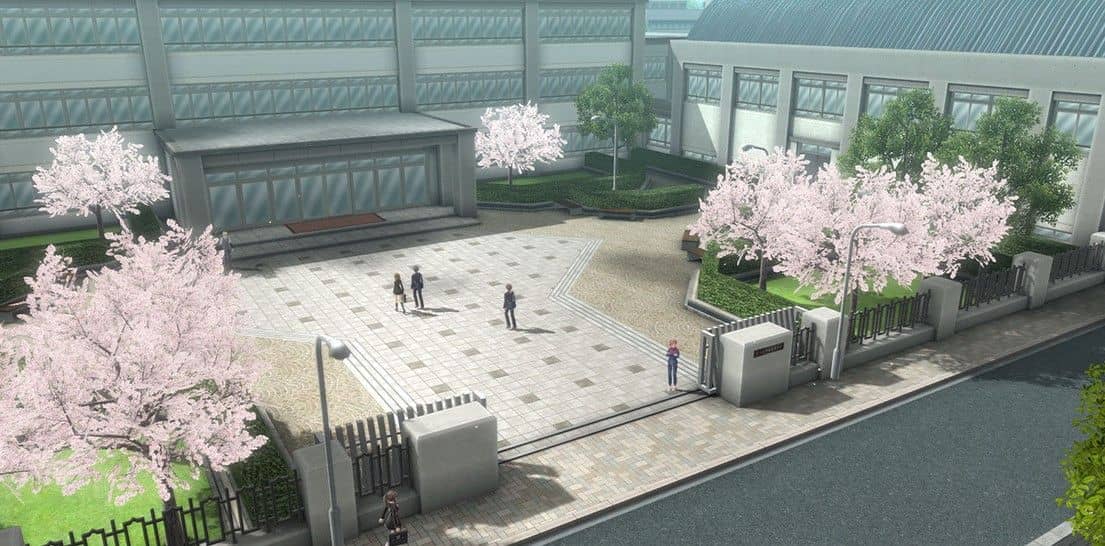 Is the true ending missable?
Technically, up until the end of the final chapter the true ending can still be achieved even if you have completely neglected everything throughout the game.
Since previous Eclipse dungeons can be visited, you can farm your ranks to reach five courage stars.
Furthermore, if you have failed to obtain the Morimiya Journal of each chapter, they can be obtained from the Pawn Shop in Houraichou. The books in the library can also be read even if you didn't look for them beforehand. By reading these, as well as the books on sale at the various shops around town, you'll be able to gain some wisdom stars.
With four (hidden) quests available in the final chapter, there is also a fair bit of virtue on offer.
Finally, you can visit Kou's room for a boost to all three stats. In total, you will still be able to get to the necessary total of eight stars even if you somehow approach the final chapter with the lowest stats possible.
How many chapters are in Tokyo Xanadu eX+?
If you are worried about running out of time before the end of the game, rest assured there is plenty of time. In total there are eight chapters, plus an intermission in between chapters five and six, and an epilogue after the final chapter. This is without counting the After Story, which is approximately the length of a chapter.
A full playthrough of Tokyo Xanadu eX+ which achieves the true ending and completes the After Story will likely exceed 50 hours.
With the information above, you should be able to breeze to the true ending and unlock all content that Tokyo Xanadu eX+ has to offer. Enjoy.