PC gamers have a wide variety of choices available to them when it comes to gaming. Standard USB controllers, Xbox controllers, DualShock 4 controllers, and Steam controllers are the various options available here. It is possible that all of these options will confuse new PC gamers, people who are transitioning from console to PC, and even people who are avid PC gamers regarding which controller can truly provide them with the best core experience and an enjoyable gaming session for any game of their choice.
New PC gamers, people who are transitioning from console to PC, and even people who are avid PC gamers may be confused. The majority of PC gamers choose to use either an Xbox controller or the extremely specialized Steam controller, despite the availability of other options.
Every one of the controllers in question comes with its own set of advantages and disadvantages. While the Xbox controller can give you the easiest way to play thanks to its plug-and-play capabilities and ready-to-use capability in games, the Steam controller can give you a plethora of options thanks to its customizability, accessibility, and compatibility with every PC game ever made. The decision of which controller is the most effective one is not an easy one to make.
In this article, we will be going into detail about what you can expect out of each controller, as well as which controller might prove to be the best for your gaming experience, and we will do so by comparing and contrasting the two. We will also provide a list of the features offered by each controller as well as the number of available options. Continue reading if you truly want to understand everything that has been discussed here.
The Xbox Controller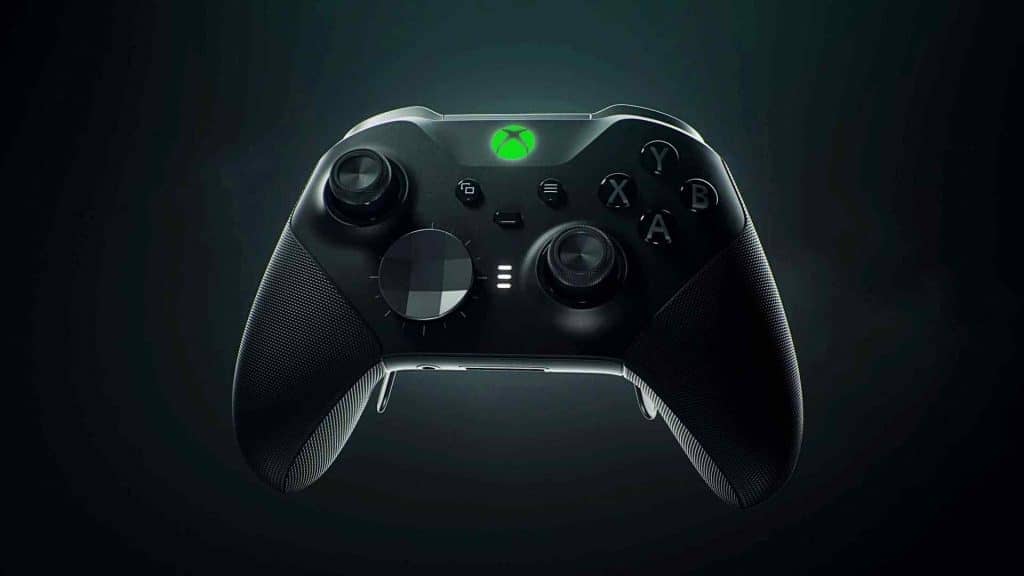 The Xbox controller has been and continues to be many players' first choice, regardless of whether they play on a PC or console. A lot of people prefer the Xbox controller, and it is without a doubt the most helpful controller for individuals who are just starting out in the gaming world. Particularly when compared to its iteration on Xbox One, its design is faultless and impeccable. It is difficult to conceive of ways in which one could improve upon the amazing design that Microsoft has created for the controller. Microsoft has created the ideal controller design.
Microsoft has recently released the Xbox Series X and Xbox Series S, both of which feature improved controller designs. These new controllers have enhanced grips and analog sticks than their predecessors. In addition to that, the Xbox controllers have the most advanced architecture design and internal components of the highest possible quality. In contrast to the Nintendo Switch Joycons, which became unusable for many users after only about six months of use due to the infamous "Joycon drift" problem, the Xbox controllers have never, under any circumstances, experienced any of these issues.
You also have the option to purchase Xbox's most advanced controller iteration, known as the Xbox Elite controller, from either Xbox or Microsoft. In comparison to standard Xbox controllers, this one possesses a plethora of additional features, including back paddles, elite thumb grips, customization options, and many more of its own unique additions. Consequently, it is without a doubt the best gaming controller you can get for consoles. But things are quite different when it comes to personal computers. After we finish discussing the Steam controller, we will circle back around to this topic.
The Steam Controller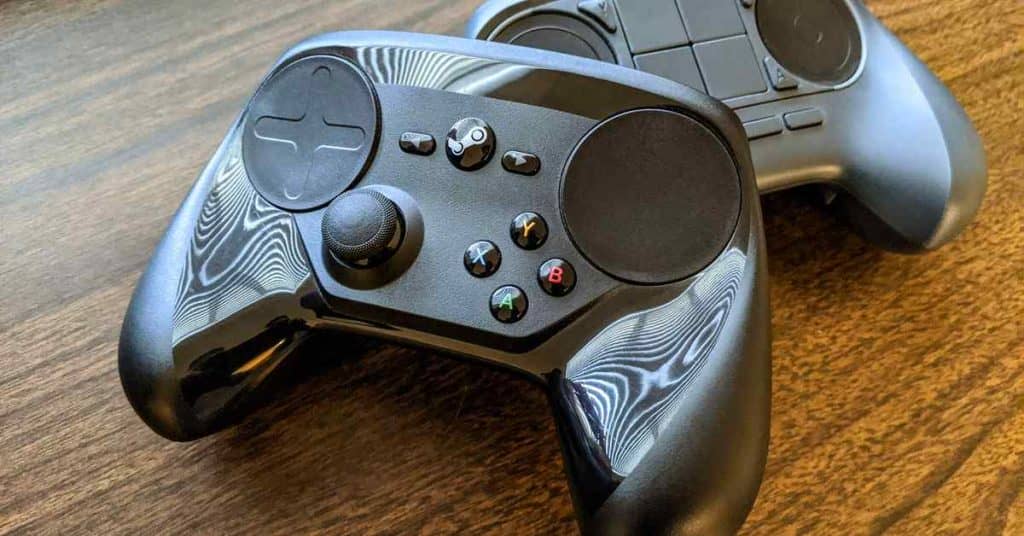 Years after the company had achieved success with their massive online PC gaming marketplace, Steam entered the market for personal computer hardware. Despite being released much later than the other Steam hardware products, the Steam controller was among the first hardwares produced by Steam. This is despite the fact that it was among the first hardwares produced by Steam.
The Steam controller enables you to have complete control over its configuration and additional features, such as button mapping, support for every game ever made (even if the game itself does not have controller support), hassle-free connectivity with Steam, the ability to use it with games that are not available through Steam, and a great deal more besides.
Many players, on the other hand, find the Steam controller to be a little bit strange. This is because the controller does not come with a right thumb stick, but rather a touchpad in its place. This is the reason for this. This touchpad does an excellent job of imitating a mouse, and in addition, it offers haptic feedback in the form of a nice rubbery texture. There is a significant amount of disagreement among gamers regarding this topic, as some gamers appear to adore it, whereas others believe that it is a gimmick and cannot prove to be successful.
With the recent release of the Steam Deck, a lot of people are hoping that Steam will also release a proper controller that is comparable to the one that comes with the Deck. It is important to keep in mind that Valve does not skimp in any way on the quality of its hardware, as evidenced by the fact that every single one of its hardware products has been shown to be of the highest quality that can be obtained for the amount of money. The controller for the Steam Deck is no exception, and a lot of people would rather have it as a standalone piece of hardware than as the specialized Steam controller.
However, this does not imply that the Steam controller is of poor quality; on the contrary, it has a wide variety of applications and even some advantages over the Xbox controller. In the following section, we will discuss each one in turn.
What Is The Difference Between Steam And Xbox Controller?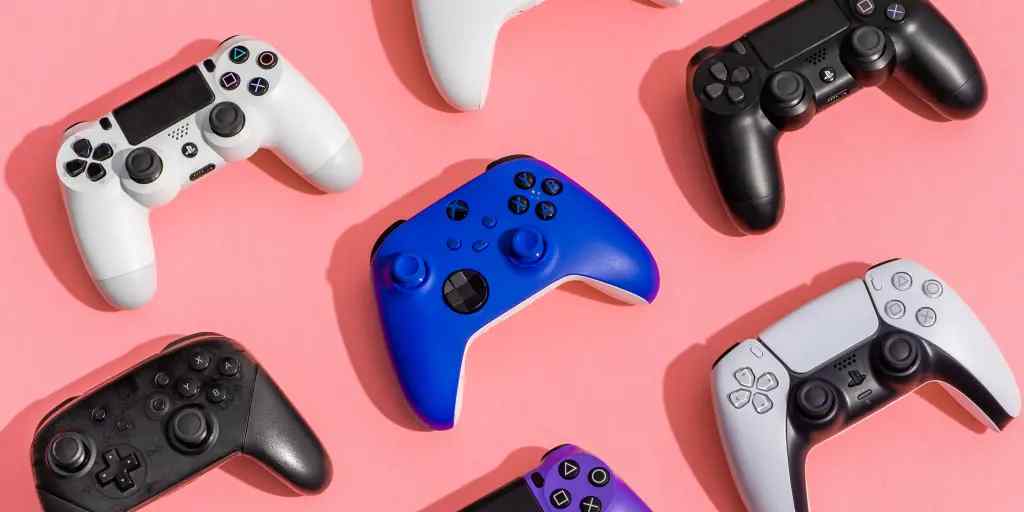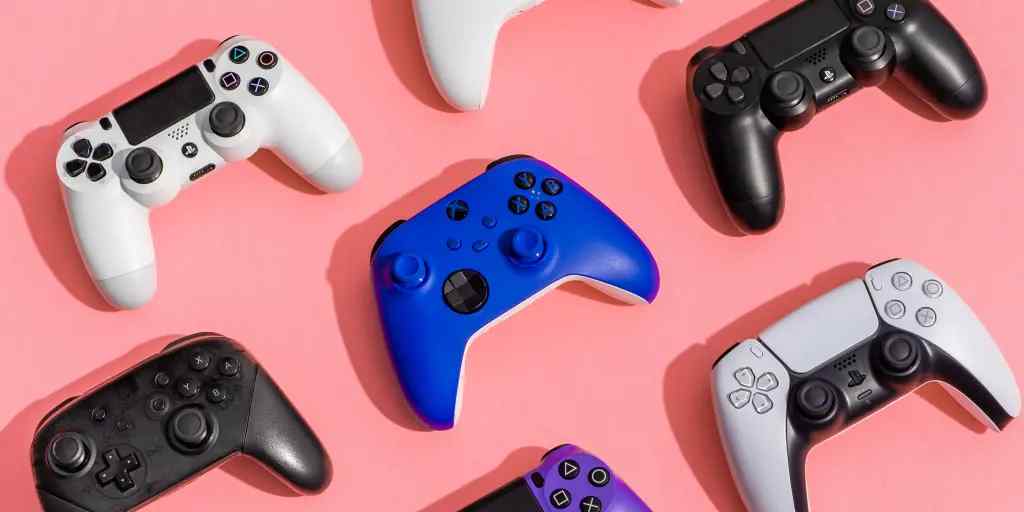 We will now talk about the major differences between both of the controller options. First, let's talk about the input, arguably the most important thing anyone would buy the controller for.
For the Steam controller, the input method remains at an early stage, however the Steam Controller is a far more sophisticated controller than the ones given by Microsoft as well as PlayStation. We also have arrived at the realization that, despite the fact that it is awesome in certain PC games and can unquestionably be utilized in many others for which a conventional controller would just be utilized, there are certain points that perhaps the Xbox One controller for Microsoft's console is simply superior at doing.
They each have their own unique rhythm. Whenever it comes to playing games on consoles and utilizing a controller on a personal computer, many people believe that the Xbox controller, notably especially the Elite model, is the very finest option available. An accurate and haptic feedback backed accelerometer, high functioning gyroscope, handles with dual-stage triggers, as well as two trackpads are just some of the unique features that Valve adds to the game. To also not mention the large amount of controls that may have their default functions changed through the use of the Steam program.
Microsoft's Xbox controllers have gone a long way since their inception. Those who own an Xbox have benefitted from a reliable gaming experience with newly released titles, beginning with the renowned Duke and continuing with the most recent iteration of the controller. On the PC, the most common input devices have traditionally been the keyboard and indeed the mouse. These are the input devices that Valve hoped to supplant with something like the Steam Controller, particularly for usage in the lounge room as well as Big Picture Mode.
What Are The Specifications Of Xbox And Steam Controller?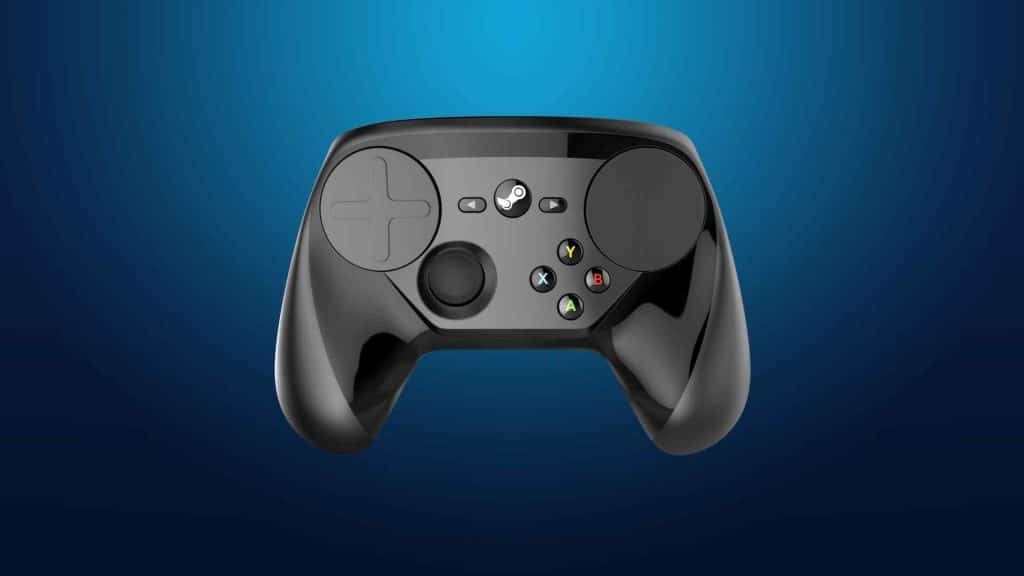 The Xbox and Steam controllers each have their own unique set of features, and it is time to discuss those now. Both of the controllers provide you with all of the features that are necessary, in addition to some extras that make your time spent gaming even more enjoyable.
Connectivity
To begin, the two controllers can be linked to each other via a wireless connection. This is accomplished with the help of the built-in Bluetooth in the Xbox controller. A wireless connection can be established between the Xbox controller and any PC that possesses the capability of supporting bluetooth. You can connect the Steam controller to your computer either through Bluetooth, which was included in the most recent update for the controller, or through the wireless dongle that comes packaged with the controller.
If you are the type of person who prefers wired connectivity because it offers the lowest possible latency and input lag, then there is no issue with that either. Both of the controllers come with the capability of making wired connections to the computer.
Accelerometer And Gyroscope
Now that we have covered the exterior, let us move on to the internals of the Steam controller, which includes a built-in accelerometer as well as a gyroscope. You can put these features to use for a wide variety of tasks, such as steering the car by tilting your controller, aiming with the gyro, etc. Nevertheless, none of these are included in the Xbox controller that you purchase. The Xbox controller does not include a gyroscope or an accelerometer.
Vibrations
Moving on to vibrations, the Steam controller offers haptic feedback, whereas the Xbox controller offers rumble. Both of these vibrations are at your disposal when using either controller. This indicates that the motors and their vibration are present on the Xbox controller, whereas the haptic feedback on the Steam controller is more subtle but can still be felt on the controller. However, the Xbox controller is the superior option.
Buttons
Now we will move on to one of the most important things, which are the buttons. You have access to the standard controller layout with the Xbox controller, which features a total of 16 buttons, including four action buttons, two analog sticks, a d-pad, and the left and right trigger buttons. The Steam controller is unique in this regard, as it provides you with a total of 18 buttons to press. However, there is only one analog stick, and in its place is a touchpad. The other analog stick has been replaced by the touch pad. This is done so that the touchpad that has been installed in place of the analog stick can be used to simulate a mouse or any other option within the games or even on the desktop.
Additionally distinct is the d-pad that comes with the Steam controller. It is not the regular buttons or the plus sign for the d-pad; rather, it is an emulated version of the d-pad. This indicates that it functions in a manner analogous to that of the home button found in iPhone 7 and later, in that it is not actually pressable but gives you haptic feedback, giving you the impression that it is being pressed.
There are many differing opinions, but the majority of gamers favor actual pushable buttons over what most people refer to as gimmicks. This is one of the main reasons why there are so many different perspectives. On the other hand, there are a number of people who adore the features that the Steam controller has provided, which include the possibility to personalize all of these additional things in any way you see fit. This makes it possible for you to easily use a controller with your personal computer even if it is connected to a TV in the living room, where you are physically unable to use a keyboard and mouse.
Back Paddles
Moving on to the paddles located on the back of the Steam controller, there are two back paddles included in the package for your use. You are able to modify these paddles so that they work with any input that the game requires. On the other hand, the Xbox controller does not offer this functionality to its users.
The standard Xbox game controller does not come with any sort of back paddles or input for the rear of the console. Things are different, however, with the Xbox Elite controller, which includes a total of four back paddles in its design. The controller costs $140, which is a lot of money considering it has four back paddles.
What Are The Key Differences Between Xbox And Steam Controller?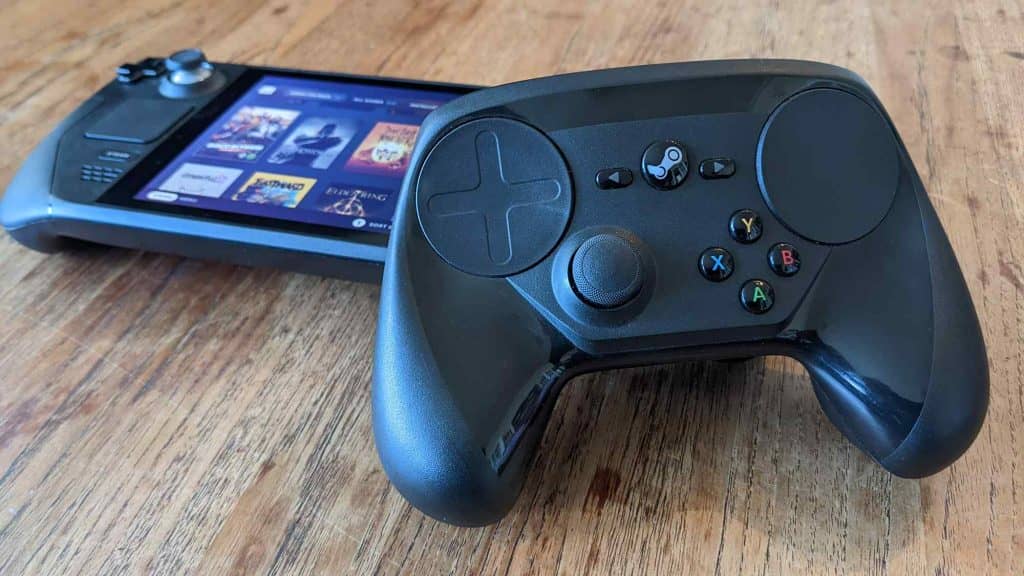 You can find and read the table that will list the primary and most important differences between the Steam controller and the Xbox controller down below. A few of these were mentioned up top, but you can find additional information about them here in a more condensed form.
| | | |
| --- | --- | --- |
| Capability | Xbox | Steam |
| Wireless Connectivity | Yes | Yes |
| Wired Connectivity | Yes | Yes |
| Gyro | No | Yes |
| Accelerometer | No | Yes |
| L/R Trigger | 2 | Dual-stage (2) |
| Vibration | Rumble | Haptic |
| Thumb Sticks | 2 | 1 |
| D-pad | Yes | Haptic |
| Touchpad | None | 2 |
| Buttons | 16 | 18 |
| Back Paddles | None | 2 paddles on the back |
Which Controller Is Better – Xbox Or Steam?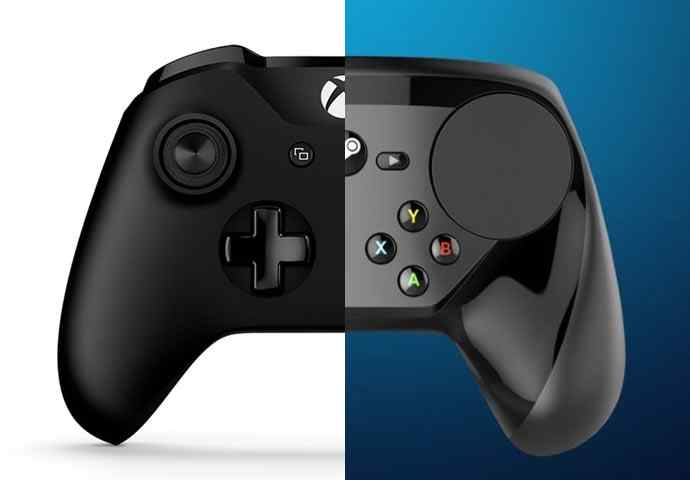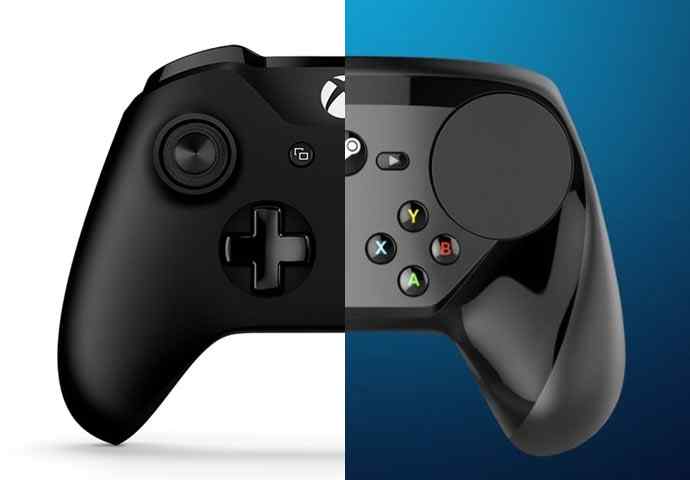 It may take some time until you feel comfortable using the Steam Controller. You will need to devote some time to familiarizing yourself with how things function before you can successfully connect up the controller with your own computer. Here on Steam Controller, there is just one analog stick, but in addition to that, there is a touchpad that may be used as an additional input. It is really disconcerting at first, but with some adjustment, it begins to nearly seem normal.
When does the gamepad for the Xbox get better? If you do not like the gamepad that Steam provides, then you absolutely have to switch to the one that Microsoft provides. It is very helpful in shooter games as well as anything else that may be played on an Xbox system or a PC. Unless you choose for such an Elite version, there is not much in the way of personalization, you can not reconfigure settings, and more sophisticated controls can make the controller seem cramped and difficult to use. This is a minor drawback.
However, right here is the main part of Steam Controller, and it really comes into its own. As an illustration, have a look at "Star Citizen". A galaxy simulation game of this complexity requires a large number of buttons, each of which has a specific purpose. This is doable with the help of the Steam Controller as well as a configuration file that is regularly updated. When it comes to more complicated systems like this one, Steam's approach shines particularly brightly, provided that you are familiar across both peripherals.
When comparing an Xbox gamepad with the Steam game controller, one must also take into account the pricing of each product. If you intend to compete with Valve's product within Microsoft's side, you will be required to shell out close to one hundred and forty dollars ($140) for just the most premium Xbox Elite gamepad, which includes a greater number of controls as well as more configurations. The price of the Steam Controller would be just $49.99. Those who are seeking for a new method of inputting for their personal computer have to take this significant distinction into consideration when making their decision.
Conclusion
And there we have it! Everything you need to know about both of the controllers and which option is better for you. We have listed everything in the most unbiased way, comparing technical and customization stuff, as well as specifications of each controller to help you decide which could be the most ultimate controller you can go for. We hope this article is of good use to you in helping you decide your next gaming input device!