From indoor competitions to spectator gaming, winning a title or being declared number one is no longer a competitor's choice. Nowadays, gaming is a global event where players from around the world showcase their skills, and the prize is more than just big loot; it's international recognition of their mastery.
One of the most significant gaming events is esports tournaments, most notably CS:GO tournaments.
This article lists the top popular CS:GO tournaments and celebrates their champions.
Esports Teams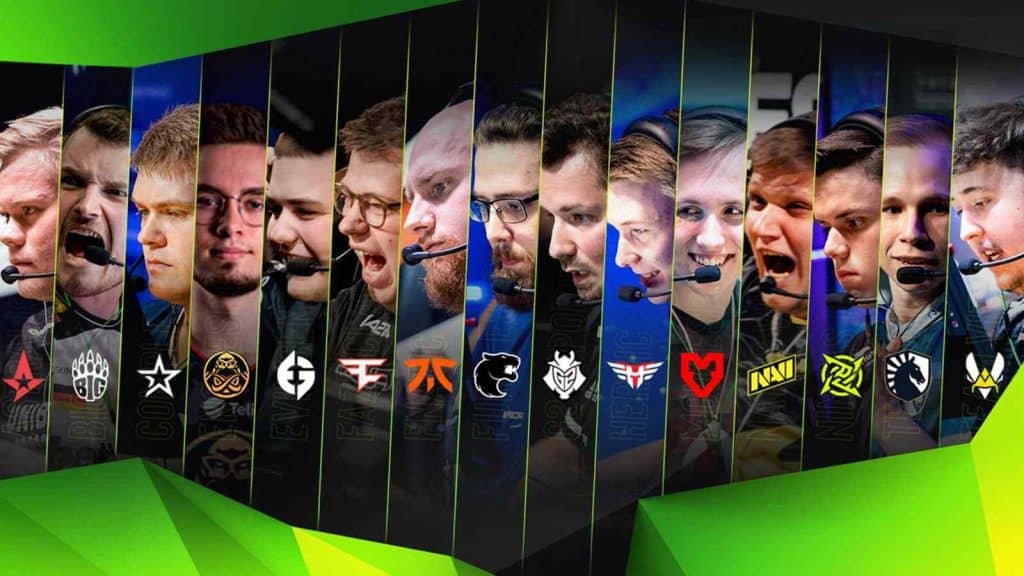 Esports teams are professional organizations that compete in video game tournaments. They are similar to traditional sports teams in many ways, with players, coaches, managers, and sponsors. These teams are typically structured around specific games. For example, a team might compete in League of Legends, Dota 2, or Counter-Strike: Global Offensive.
Ever since esports evolved into an international phenomenon featuring global teams, championships, substantial prizes, and a thriving betting scene, online platforms have emerged to cater to the interests of gaming enthusiasts worldwide. These websites typically feature information on each team's history, performance, winnings, losses, and team members.
Online esports team overviews provide comprehensive information and real-time updates about popular esports teams worldwide, including their scores, upcoming tournaments, gaming history, and the strengths and weaknesses of each team member.
These overviews are a valuable resource for both gamblers and esports fans. By learning more about team members and their recent performance, gamblers can make informed betting decisions and increase their chances of winning. Esports fans also benefit from these overviews by staying informed about the latest news and developments about their favorite teams and players
What is CS: GO?
Valve and Hidden Path Entertainment developed CS:GO, a first-person shooter video game with two primary roles: Terrorists and Counter-Terrorists. The game's objective is for the teams to counter the opposing team's moves.
The Competitive gaming mode consists of 30 rounds where the Terrorists have to plant a bomb at one of two sites, and the Counter-Terrorists have to defuse the bomb or prevent the opposing team from detonating it.
Popular CS: GO Tournaments
CS:GO has several prestigious tournaments worldwide, including the Majors. The Majors occur twice a year, and the game's developers host the tournament, offer a prize pool, and feature many professional gaming teams.
The PGL Major Stockholm 2021 was viewed by more than 2.7 million people and is one of the most popular Majors tournaments.
The Intel Extreme Masters (IEM) is an international series of competing tournaments in Counter-Strike: Global Offensive and StarCraft II.
The IEM has several seasons, which occur globally. The season finale takes place in Katowice, Poland, and offers the most significant prize pool.
Top CS:GO Teams in 2023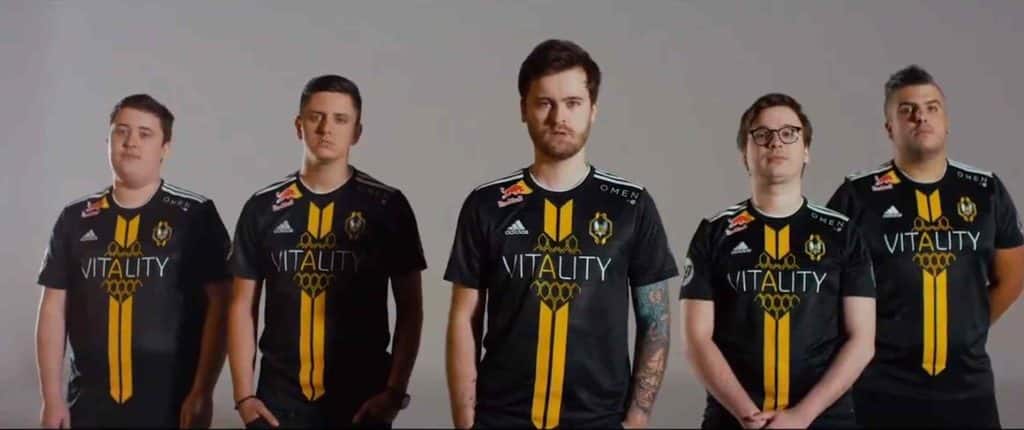 A French esports organization, Team Vitality, was founded in Paris in 2013 and entered the Counter-Strike: Global Offensive tournaments in October 2018. the team was ranked number one worldwide in December 2020, and they have won several esports tournaments, including The Rocket League World Championship in 2023.
The team's latest roster consists of Mathieu "ZywOo" Herbaut, Dan "apEX" Madesclaire, Emil "Magisk" Reif, Lotan "Spinx" Giladi, and Shahar "flameZ" Shushan. Dan "apEX" Madesclaire is the in-game leader and team captain, best known for his mindful strategies.
Known for his incredible aim and game sense, ZywOo is considered one of the world's best CS:GO players. The team's coach is Danny Selim Sørensen, and his team is described by analysts as structured and gifted in map control. They're known for their systematic approach and slow tactics that adapt to opponents' playstyles, making them tough to beat.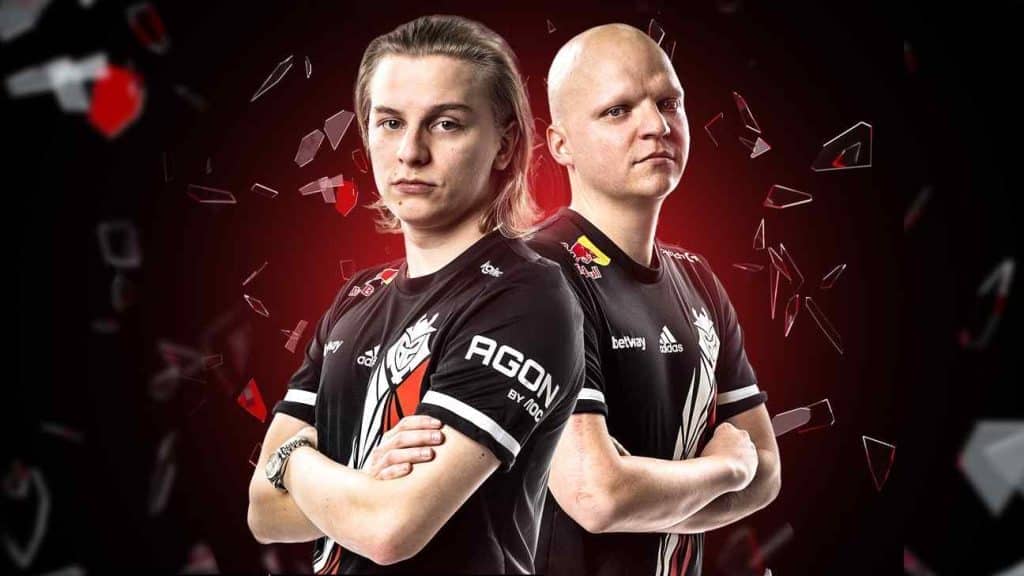 Carlos Rodríguez Santiago and Jens Hilgers first founded the team in Spain on February 24, 2014. The team competes in several esports games, including League of Legends, Rocket League, and Counter-Strike: Global Offensive (CS:GO).
The team members are Nikola "NiKo" Kovač, Nemanja "huNter-" Kovač, Justin "jks" Savage, Ilya "m0NESY" Osipov, and Rasmus "HooXi" Nielsen (IGL). The team made a recent victory in the 2023 IEM Cologne triumph by defeating ENCE in the grand finals.
The world-class team has a dynamic playstyle that may appear aggressive; nevertheless, their strength lies in firepower, flexibility, and experience within CS:GO. NiKo and huNter are two players known to handle difficult shots in CS:GO. NiKo is mainly known for his skills in precision aim and huNter for his excellent use of the high-risk AWP Sniper Rifle.
The team is known for its flexibility; for instance, team member NiKo has played several roles depending on map spread and opponents' location, including a primary AWPer and support.
Most importantly, the team competes in high-level CS:GO tournaments and has a support team of coaching staff and analysts that examines their playing styles and provides insightful tips that further their skills.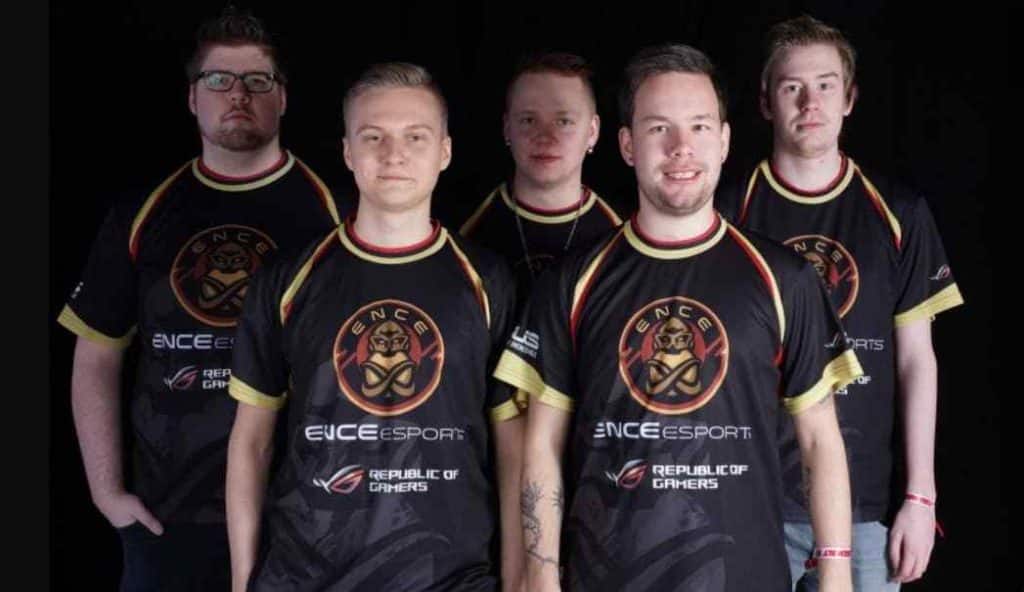 Petri "Procyon" Hämälä and Toni "Chibulis" Jarkima founded the team ENCE in 2013 as a Finnish esports organization. ENCE participates in several esports tournaments, including PUBG: Battlegrounds, Hearthstone, and Counter-Strike: Global Offensive.
Their latest win removed ENCE's title as an underdog and turned them into IEM Dallas champions in 2023. The team formation in CS:GO consists of In-game leader Snappi, Entry fragger NertZ, Rifler: Maden, Rifler: dycha, and Sniper: SunPayus.
ENCE's playstyle is known for being disciplined, methodical, and unpredictable. For instance, they are known to use grenades to create site openings. They use team formations to block entry for opponents and use utility for other purposes, such as map control and disorientation.
The team gained their reputation through their incredible skill in using the best gaming keyboard and mouse combos to make a remarkable comeback with either one or few team members left.
Four series of one game, many wins, for so many Esports prodigies.