This is a spoiler-free Scarlet Nexus review for PS4.
I had only watched about two minutes of Scarlet Nexus gameplay footage before I placed my pre-order. Despite a fairly modest level of hype that snuck up on me, the cyberpunk setting and stylish combat instantly piqued my interest in an exhilarating new adventure.
Scarlet Nexus is the latest RPG from Bandai Namco, best known in the genre for the long-running Tales series. Generally, Tales games feature standalone plots and casts with some common gameplay mechanics, but there's something a little more ambitious about Scarlet Nexus. Not only is there a hefty juggling act between its twisting, turning narrative and brand-new world, but it attempts to provide a fresh gameplay experience from multiple perspectives.
Whilst it sometimes wobbles under the weight of this task, Scarlet Nexus never topples, mostly pulling off a triumphant action-packed blast that may well open up some exciting new possibilities for the studio.
Players are immediately presented with an important choice between male protagonist Yuito Sumeragi and female lead Kasane Randall. Yuito is rather more generic – the trusting, selfless, sword-wielding hero born into a powerful family. Kasane, on the other hand is cold, stand-offish and relentlessly logical whilst doing battle with whirling daggers. The decision influences the playable character and also leads to radical differences in the story.
The world of New Himuka is immediately captivating, full of interesting history and information that made me eager to scratch beneath the surface and get to know it better. Dubbed "brainpunk" by its creators, Scarlet Nexus places us in a futuristic, technological setting where the general population is blessed with psionic power. In the case of particularly gifted individuals, this manifests in some form of supernatural ability, such as super-speed, teleportation, invisibility, or in the case of either protagonist – telekinesis.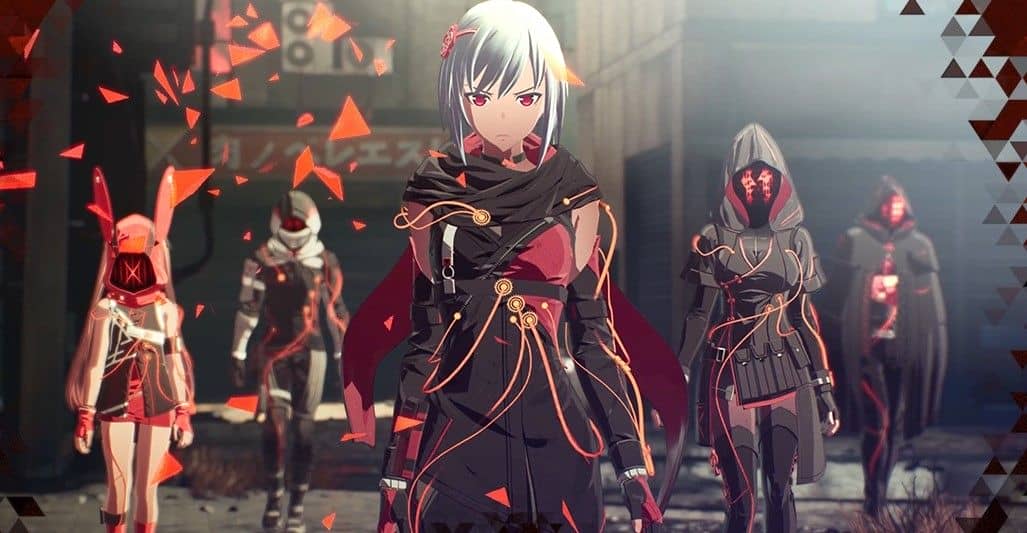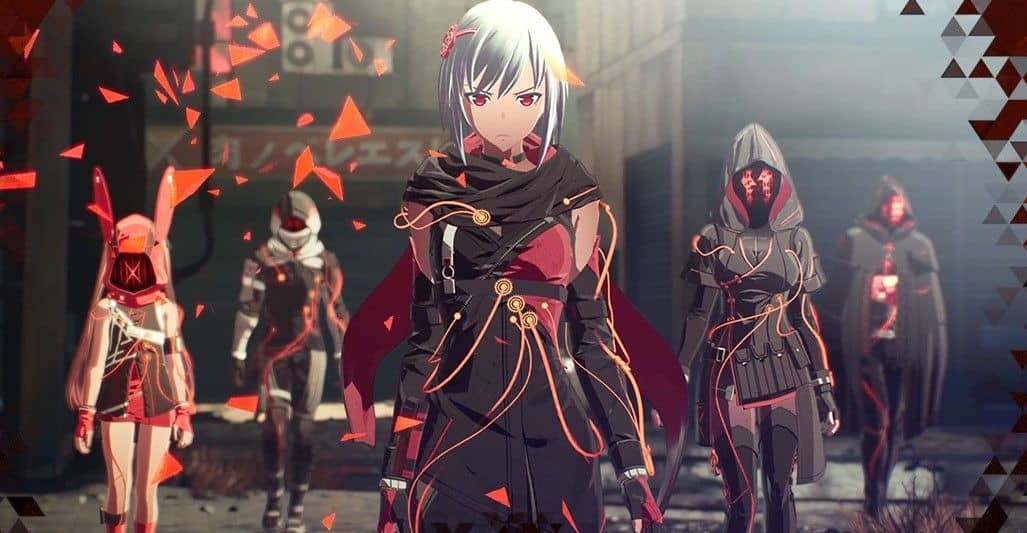 Yuito and Kasane join different platoons within the OSF (Other Suppression Force), a military body in place to keep the peace from monstrous mutated creatures known as Others, who literally fall from the sky and wreak havoc among the handful of settlements within New Himuka. Once the niceties are complete and enough characters are introduced, Scarlet Nexus sets off at a brisk pace, telling its story in a hybrid of graphic novel-esque panels and fully real-time cutscenes that work nicely together.
Gameplay tutorials, character backstories and pieces of lore are hurled at you in such quick succession that there's no shame whatsoever in revisiting the handy recaps in the menu. There's a lot of jargon, to the extent that even the names of powers are easily forgotten. Rest assured, once the premise is solidified in your mind there is a lot of payoff in a complex world brimming with style.
The battle system stands out as an absolute delight – a visual and technical joy that makes you feel skilled and clever at the same time. The only playable character on either route is the chosen protagonist with AI taking care of two more, but crucially the powers of other party members – even those not in the active party – can be shared.
As such, Yuito or Kasane can activate other abilities with the click of a button, granting them for a set amount of time. Even items are used by scrolling in real time, leading to a fantastic flow that never requires any slow-paced menu navigating to halt the intensity of the fight.
Dabbling with different powers is essential, as each Other encountered basically has a 'best practice' to dispose of them most efficiently. Some turn invisible and require a clairvoyance power to see their hiding spot, whilst others burn with pyrokinesis or shock with electrokinesis. In a pinch, there's the option of gaining temporary invincibility, or if you knock down an enemy it's a good opportunity to slow down time and exploit the chance to deal heavy damage.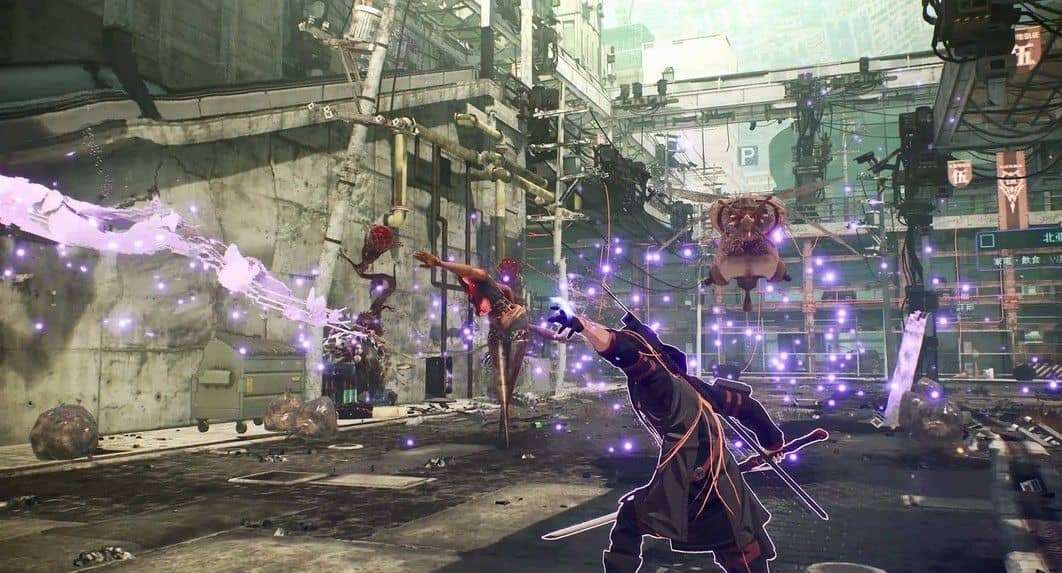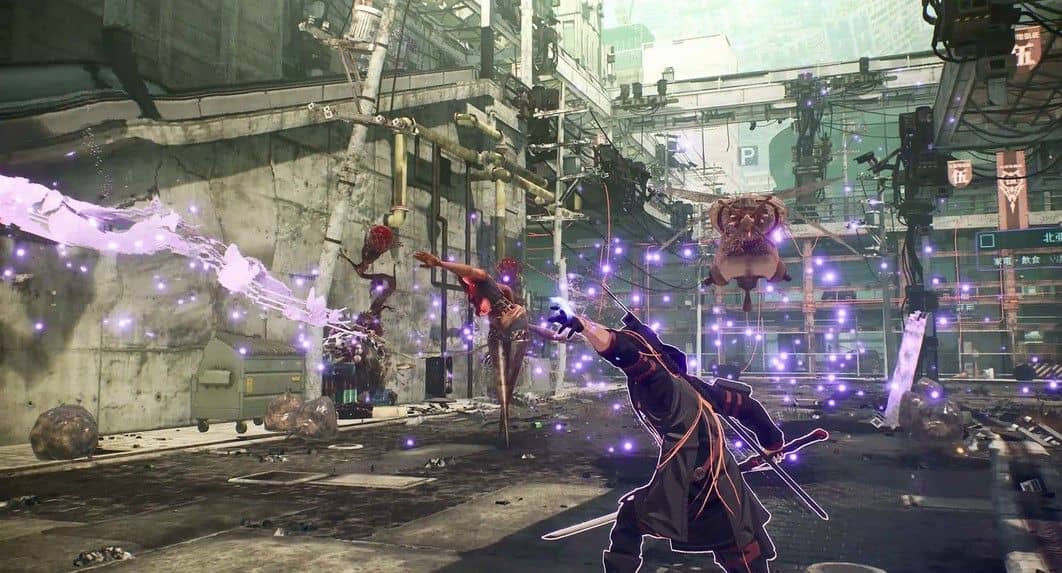 When alternative powers are not being used, telekinesis is bread and butter, active at all times subject to a psionic gauge that can be replenished by landing attacks. There's a great rhythm found by linking standard melee strikes with hurled projectiles, which are always conveniently lying around in large quantities.
Most of the time you can flounder your way through a battle, but there's nothing better than pulling off an efficient blitz that uses the best powers for each foe, resulting in some cool finishing moves known as 'Brain Crush'. Even when you don't win a battle with much style, you never have to wait long for the next one, and I was genuinely thrilled when I saw more Others starting to materialise, again testing the ability to think on my feet and use my full array of powers in harmony.
Boss battles also offer a great balance between spectacle and skill. They generally feature a gimmicky element that can blast down significant health if exploited, but this won't do the business alone. Large portions of the fight still rely on general gameplay, along with quick wits to utilise the best powers at the right time. There are some truly outstanding fights packing a pretty strong challenge on normal difficulty, leading to a great sense of satisfaction once you emerge victorious.
The only slight annoyance here is that once a full party becomes available, there are eight slots for nine powers, presenting a surprisingly difficult choice of whose power to leave out of your button shortcut repertoire. Don't get me wrong, you can simply switch them over during battle via the menu, but since combat flows so well I was really averse to doing it.
As time goes on, and the skill tree (the 'Brain Map') is expanded, many further possibilities unlock, such as the ability to activate multiple powers at once. Learning combinations that work best together adds another layer to battle, and it's exciting to get a level up to see what new skills are within your reach. The most devastating of these is 'Brain Field', available sparingly to transport your party to a plane that pushes your powers to the max. This can deal huge damage but beware – over-indulging on Brain Field by losing track of the timer results in a game over!
Dungeons are nicely designed, forcing you through several different enemy combinations in a way that is incredibly fun and rewarding, requiring swift changes of tactics to achieve success. However, with such neat powers at our fingertips, I was a bit disappointed they weren't utilised for some innovative, thought-provoking puzzles. The half-hearted efforts generally consist of simply using a specific power to get through a door, which hardly boggles the mind. There was so much potential to combine telekinesis with the likes of super-speed, teleportation or electricity that it surely represents a missed opportunity.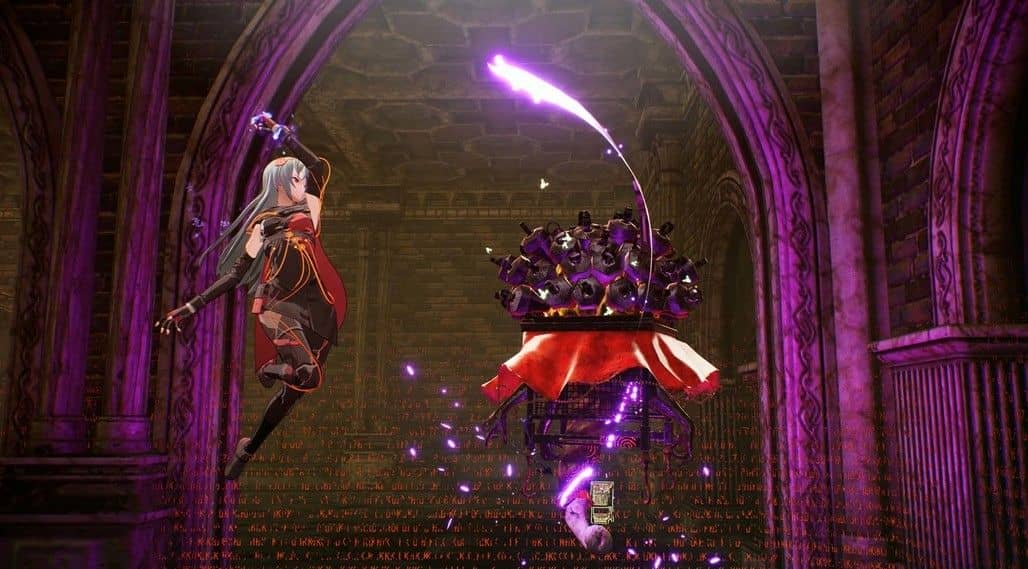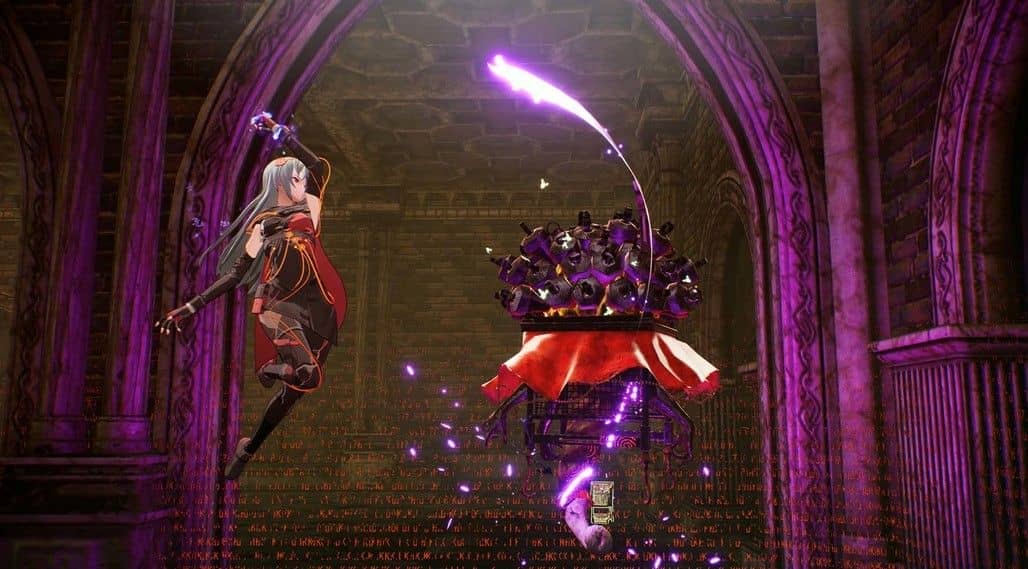 Environments are accompanied by a pleasant soundtrack that couples boppy future beats in metropolis zones with greater intensity whilst scaling harsher areas like snowy mountains or an abandoned construction site. The latter's funky beat was a personal favourite within an OST that doesn't quite set the world alight but has plenty of strong tracks during exploration, combat and character moments alike.
Story chapters are broken up with intermissions known as standby phases, where the party can hang out in their hideout or take on a few quests. The quests are among the most mundane around, and have as little substance as it gets – talk to an NPC and get told to either collect a set number of items or defeat a certain number of enemies in a certain way. This may be with specific powers activated, or with a specific skill, some of which become mildly frustrating. The rewards are generally not much to write home about, and it was only my completionist nature that had me pursuing them at all.
Standby phases also bring the opportunity to bond with team-mates, whose relationships can grow by witnessing bond events or handing over gifts. Improving bond levels effectively levels up your powers, and are key to unlocking the most interesting and fun skills in the game. I really came to enjoy these events, which occasionally include playable sections with the protagonist and the party member in question. In fact, a few more of these playable segments could probably have been included – perhaps at the expense of the boring sidequests.
In this respect, the separate protagonist routes greatly enrich the other characters. Some relationship arcs on Yuito's route are expanded on greatly when the same character hangs out with Kasane, and the same is true in reverse. Generally, anyone who had a mediocre bond arc on one route always has a far deeper one on the other side. One way or another, every party member has an interesting backstory, with some personal turmoil that is understandable once you spend enough time with them. In the end, I was taken with the vast majority of the main cast.
Given the importance of bonds, it unfortunately leads me to my biggest bug-bear in the entire game – gift-giving. It's impossible to maximise bond levels without showering teammates with gifts, and unfathomably these must be given one at a time. This wouldn't be such an annoyance if it didn't take so damn long. You might have to give ten of the same gift, which requires you to talk to the character, select the gift, confirm you're sure, watch the gift appear on the screen, listen to a generic 'thank you', before rinsing and repeating. Again, and again, and again.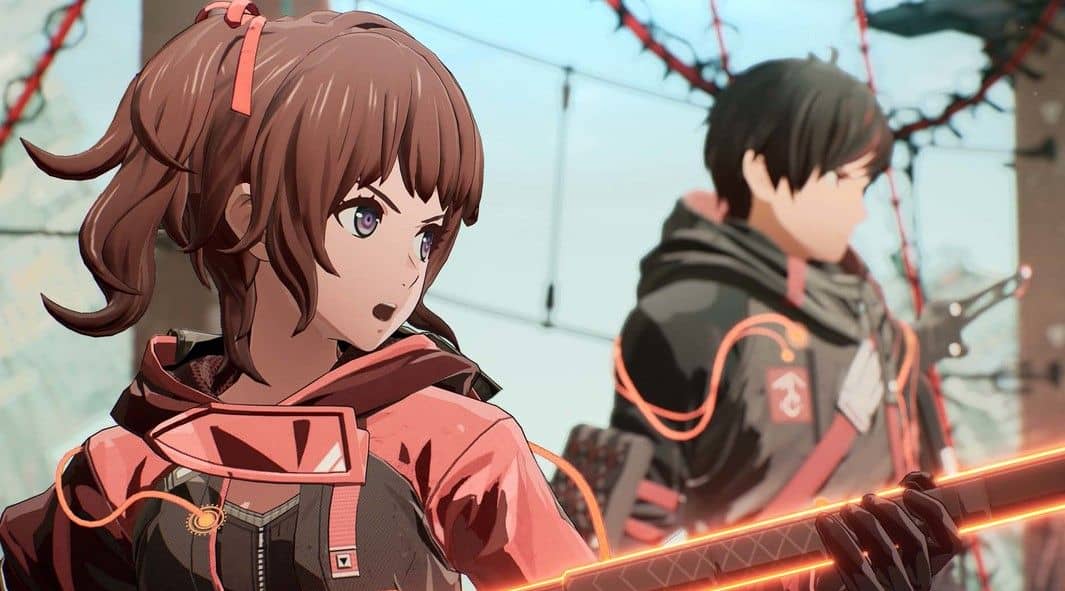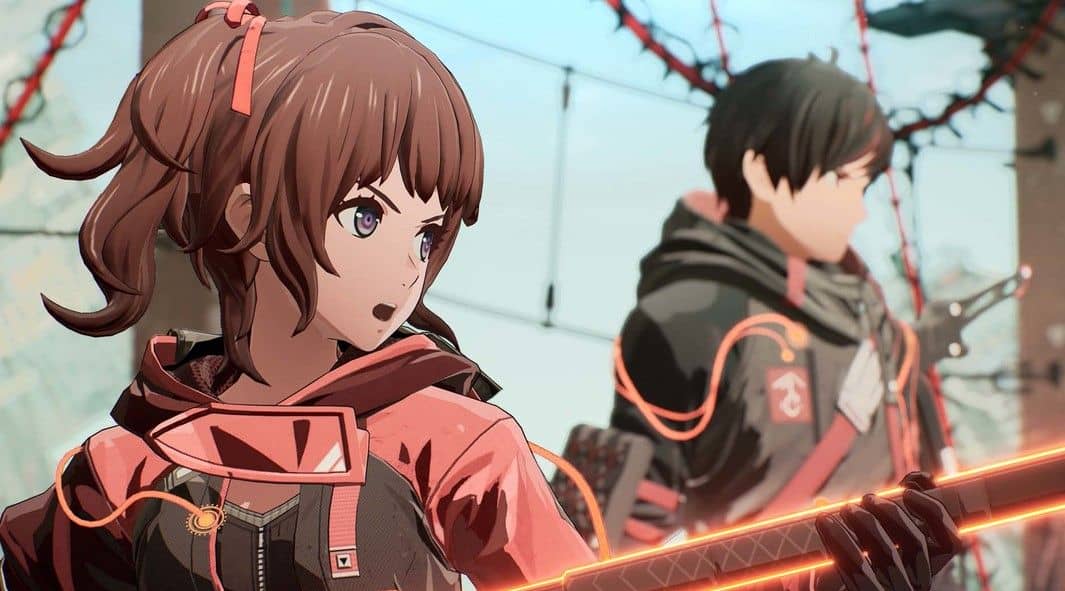 There's also no way of knowing how close you are to the next bond level, so if you're short on materials and can't afford to stock up on gifts you may also have to go back to the shop every time to obtain another one as well! The standby phases slow down a plot that's usually hurtling along at serious pace, making this issue all the more irritating. Every time I close my eyes, I see Tsugumi accepting a plant pot or Kagero getting yet another new guitar.
The story is one of the most ambitious aspects of Scarlet Nexus, and another area that has some hitches. Bandai Namco have form for protagonist choice, with Tales of Xillia being the most notable example that comes to mind, but Scarlet Nexus goes a step further. Yuito and Kasane's story routes tell mostly separate tales, giving completely different perspectives of events which occasionally overlap.
Whilst I admire the bravery, I think it perhaps bites off a little more than it can chew. There is an awful lot of exposition and world-building to cover off, as well as an avalanche of plot twists. Without spoiling anything here, Scarlet Nexus sometimes feels overly convoluted – like it's being a bit too clever for its own good. Some twists are excellent, but others don't land nearly as well, because the very plot point it's 'twisting' was only given to us during a lengthy exposition dump in itself. On a couple of occasions, I got the distinct impression that I was supposed to care a lot more than I actually did about some of the revelations.
Moreover, the decision to distinguish Yuito and Kasane's stories so much occasionally backfires. There are instances of characters acting in completely incomprehensible ways, as if monumental life-changing events are forgotten about within just a few hours. Earth-shattering personal revelations are breezed past with little more than a raised eyebrow, and though the characters are military cadets with thick skin, there's often inconsistency that undercuts this as an explanation.
The plot – full of mysteries and surprises – is admittedly excellent for the most part, but when it doesn't work it's jarring and disjointed. I strongly suspect the distinct story routes contribute to this, which I found more prevalent on Kasane's side of the story. In the first half of her story, Kasane also has a strange knack for making other characters act like complete morons, with unrealistic idiotic dialogue forced in purely to set up brutal put-downs that emphasise her cold demeanour.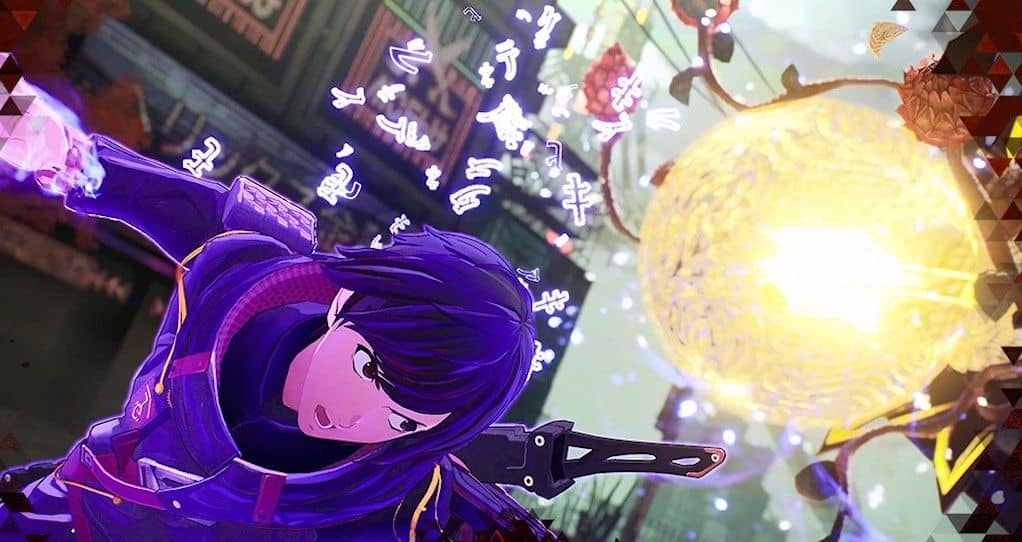 It's recommended to play through both paths, which makes the story come together a lot better. Coming off the back of NieR Replicant, it's hard not to draw a parallel, and it may have been wiser to either keep the stories more tightly bound together, or gone down the NieR route of unashamedly demanding you to play through again to make the story work. Scarlet Nexus tries to have its cake and eat it, as it ultimately still attempts to explain everything in a single playthrough. Yuito's route needs lengthy exposition to cover Kasane's off-screen exploits, and vice versa, and whilst I thoroughly enjoyed the majority of Scarlet Nexus's plot, I think this is more likely despite the storytelling quirks rather than because of them.
All things considered, I found Yuito's route the more enjoyable of the two options. His traditional swordplay was more fun than Kasane's floating daggers, and I also think the story is more coherent when played from Yuito's side. Saying that, playing through the final stages of Kasane's story was a wonderful experience for me, as I had got so used to the controls, switching powers on the fly and activating the best combinations together using muscle memory. I only wish the reward for clearing both paths had been an optional, brutally difficult dungeon to really test my mettle. Maybe in a future DLC.
Nonetheless, Scarlet Nexus gets so much right, and it's a testament to its success that I was reminded of so many superb games along the way. Combat may have a Tales-like intensity, but the distinct weaknesses of each Other brought back echoes of Horizon Zero Dawn. I've mentioned NieR already, but as the story ramped up and went in some interesting directions, I actually got a Zero Escape vibe. Nothing here feels like a cheap imitation, and meshing these elements together undoubtedly represents a huge achievement. Despite some of my misgivings, I had an absolute blast from start to finish.
The best part in theory, is that Bandai Namco have laid the foundations superbly with a terrific first entry that definitely has the potential to expand further. Sales will surely be the ultimate decider, and my fingers are crossed for commercial acclaim. I'm going to get some painful flashbacks to the bonding events here, but I really hope Scarlet Nexus is a gift that keeps on giving.