The Reaper is a frequent foe in the Persona series, and you're typically advised to avoid him at all costs. He returns in Persona 5 Royal whilst exploring Mementos, and if you fight him unprepared you can expect to be wiped out promptly. However, he can be beaten with the right tactics and you can actually beat the Reaper fairly early in the game if you know what you're doing.
Here's everything you need to know about how to beat the Reaper in Persona 5 Royal.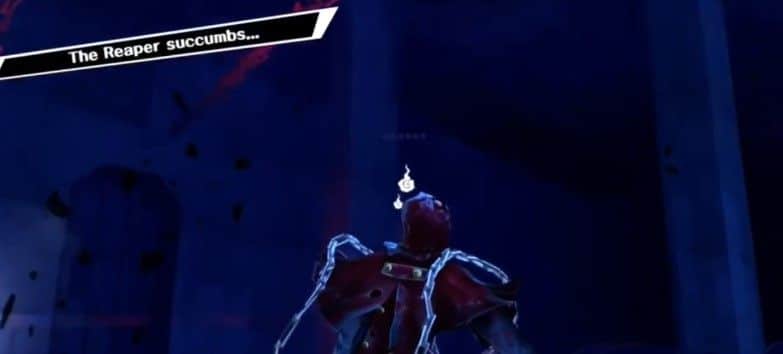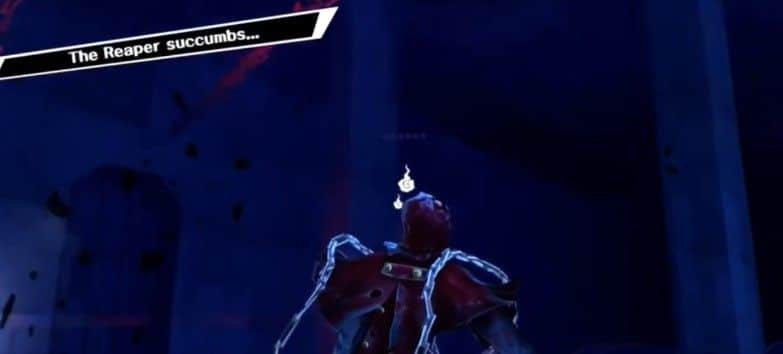 You cannot use the flu season trick anymore
First thing's first – Persona 5 Royal patches up an exploit that could be used in the original version of Persona 5. Namely, if you fought the Reaper during the flu season the battle would be considerably easier. The Reaper, like other enemies within Mementos, could start the battle with the Despair status which meant he would automatically succumb to instant death after just three turns! Alas, this is not possible during Persona 5 Royal, which made the Reaper immune to Despair so you'll have to do it the hard way.
How to find the reaper
The Reaper is easy to find. Whilst in Mementos, simply wait around on any floor until you hear the ominous jangle of chains, denoting that the Reaper has made his appearance. You have to stay on the same floor, as the timer will reset every time you move to a different one. Morgana will usually give a warning, and even though you can look around for him yourself, he actually seeks you out if you stand still.
It can take a while for the Reaper to appear, but the time taken decreases the deeper you go in Mementos, so when you wish to take him on simply fast travel to the lowest floor available.
Recommended Level
The Reaper is level 80, making him one of the strongest foes in the game. He can be comfortably beaten at around level 60 using the advice below, and if you're closer to 70 you will certainly be fine. Even in the 50s, you can emerge victorious with enough patience.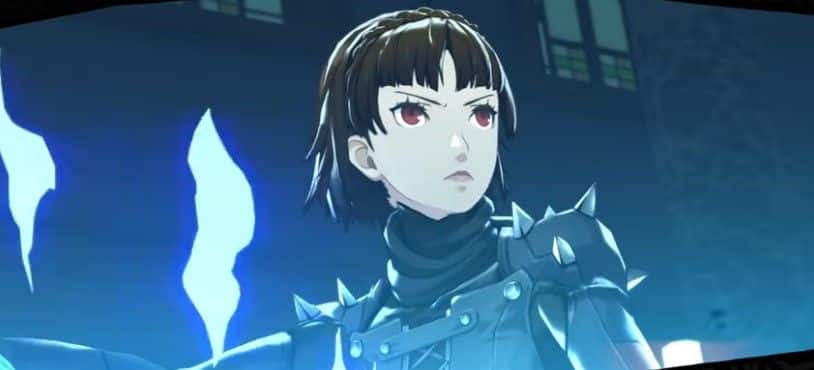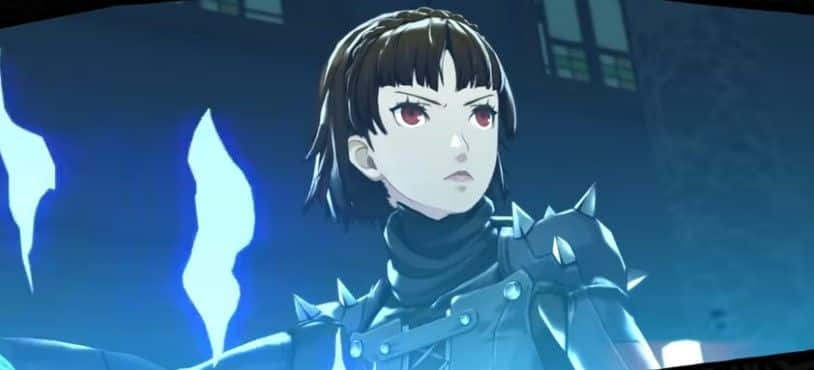 Recommended Setup to beat the Reaper
For the tactics we'll be using, the most important thing is having access to the following skills:
Mediarahan (fully heal party)
Makarakarn (magic shield)
Vault Guardian or Marakukaja (boosts defence of party)
Debilitate or Tarunda/Matarunda (reduces attack power of the Reaper)
Makoto learns Mediarahan at level 65 and Morgana learns it at level 58. This will be used repeatedly so whoever has this should be placed in the party. If both have it, I prefer Makoto to Morgana due to her higher HP. If neither have learnt it yet, you might get away with Mediarama but otherwise get a persona for Joker that has it.
Haru should have Makarakarn, which is a skill she learns at level 44. Hopefully you haven't overridden it.
If you posses the Ring of Gluttony accessory for Vault Guardian, then your fourth party member can simply be whoever has the highest HP. If you don't have the Ring of Gluttony, then Makoto learns Marakukaja at level 48 which can take its place as a defence booster. It's also handy for Joker to have it for emergencies in case Makoto ends up on low SP.
Finally, if Joker has Debilitate to reduce all of the Reaper main stats, then great. Otherwise, a Persona to reduce the Reaper's attack power with Tarunda or Matarunda is advised. Ann learns these skills at levels 11 and 41 respectively, so you likely only have the latter now.
Therefore based on default abilities you can go with four out of Joker, Haru, Makoto, Morgana and Ann. Leave out the character whose crucial skill can be performed by Joker.
If you are taking on the Reaper at lower levels (ie. below the 60 mark), then your accessories should all be focused on boosting defence or HP. If you are at the recommended level, you should be able to withstand an attack and can instead equip accessories that continually heal SP (bought from Takemi) or increase attack power. Stock up on SP-healing items as you'll need a few of these throughout the battle.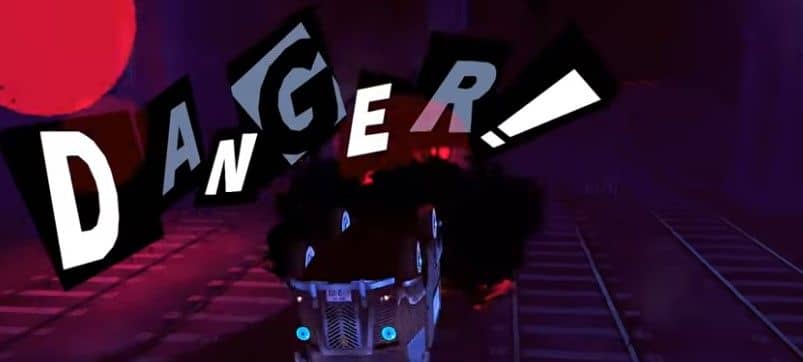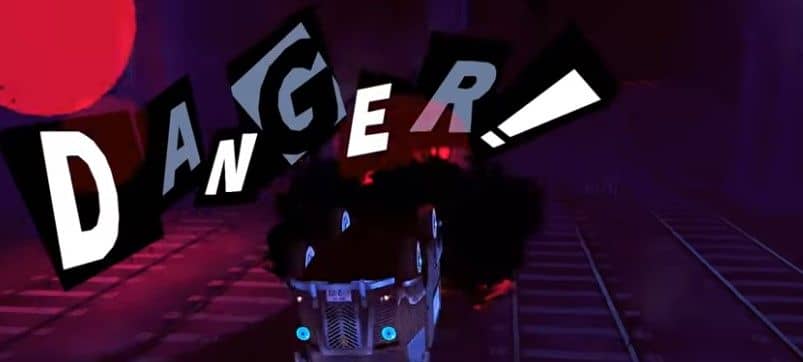 How to beat the Reaper in Persona 5 Royal
The Reaper can hit all elements, and has a formidable array of skills. Thankfully, there is a strategy that'll take him down pretty easily. For the record, the Reaper has about 5000 HP in Persona 5 Royal.
Let the Reaper ambush you!
No, I'm not crazy. For some reason, a strange quirk to the Reaper's AI in Persona 5 Royal means he will get fewer turns if he ambushes your party.
If you take him on normally he will attack twice per turn (consecutively) but if you get ambushed, he will attack just once per turn. Over the course of the battle, this makes it a no-brainer. When he approaches you in Mementos, just stand there and let the Reaper hit you to commence the fight.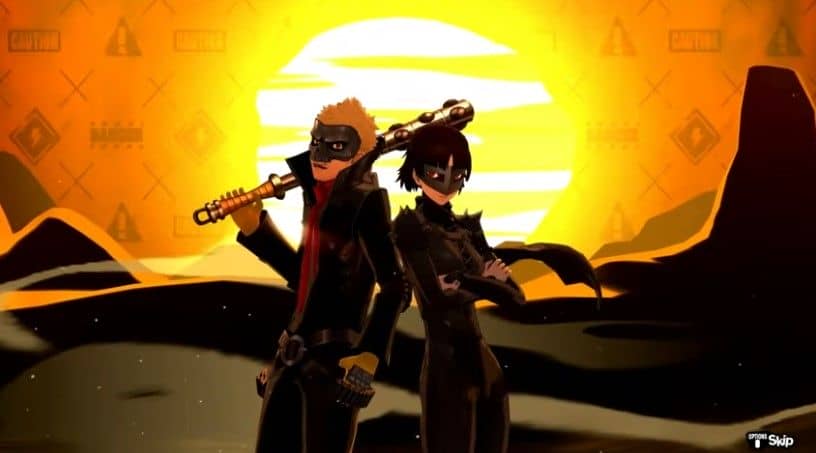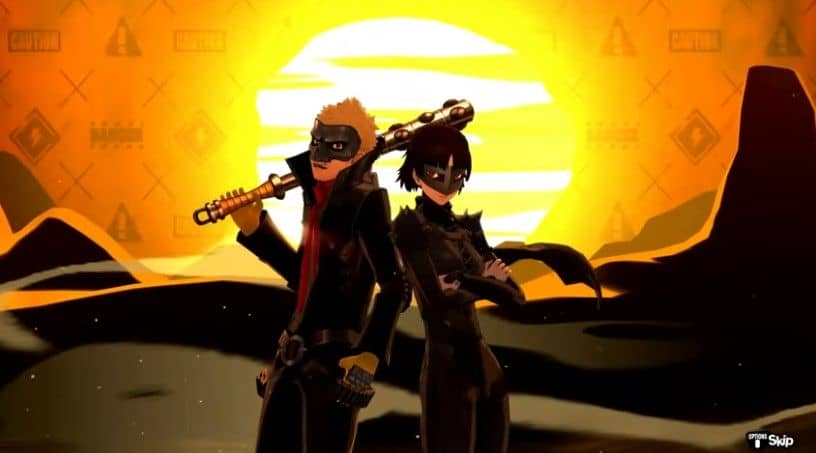 Use Showtime attacks
Provided you don't need to heal or defend yourself, hit the Reaper with your Showtime attacks whenever possible. These always deal a significant amount of damage and generally surpass the other skills in your arsenal. If you are in a dangerous spot when it triggers, save it until you have healed up. A single showtime against the Reaper can strike well over 1000 damage, even on relatively low levels. On higher levels you can significantly exceed this and hit for thousands, potentially taking the Reaper down with just one or two of them. I'm not sure if this is some shoddy programming or a glitch, but we'll take it.
Use the Makarakarn trick
The Reaper may not be beaten by the flu season anymore, but there's still a somewhat cheap trick that can be used. If you cast Makarakarn, then the Reaper will always cast Concentrate followed by Megidolaon.
Makarakarn provides a magic shield but this doesn't actually protect you against Almighty attacks, so Megidolaon will still do damage to your entire party. As such it doesn't actually matter who you cast Makarakarn on. The benefit here is that you can keep the Reaper in the same loop. As long as you can survive his attack, then you can heal up and cast Makarakarn over and over again, which will result in the battle following the exact same pattern.
If you've been ambushed, you'll have eight individual turns in between each Megidolaon attack (the Reaper's turn in between will always be used up by Concentrate). This gives you a turn to cast Makarakarn again, a turn to heal with Mediarahan, and you'll easily fit in a turn or two to rebuff your defence with Vault Guardian or debuff his attack with Tarunda, Maturanda or Debilitate. Obviously you my have to use SP healing items once in a while, but generally you will have at least four free turns to attack.
You can whittle him down with your strongest attacks, and as long as every party member is able to survive Megidolaon you will definitely win eventually. The longer the battle drags on, the more chance you'll snag some Showtime attacks, which is where you'll dish out the most severe damage.
Obviously there are plenty of tactics to power yourself up and deal a lot of damage without Showtimes, but this method will allow you to defeat the Reaper with the simplest setup and strategy.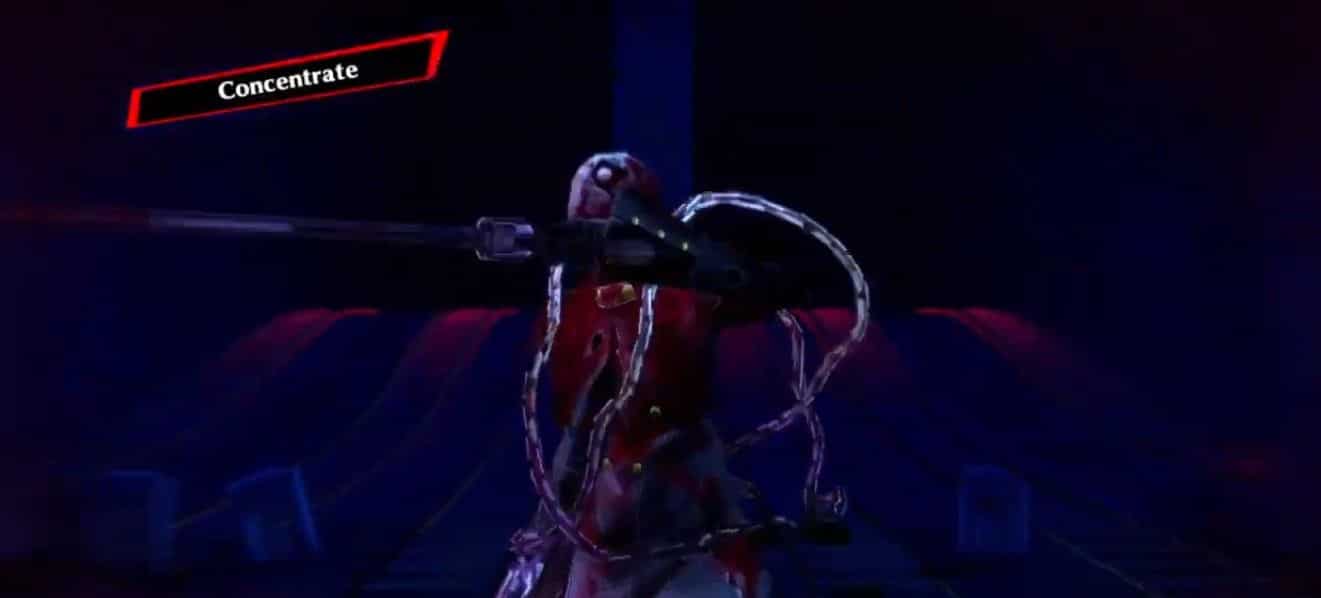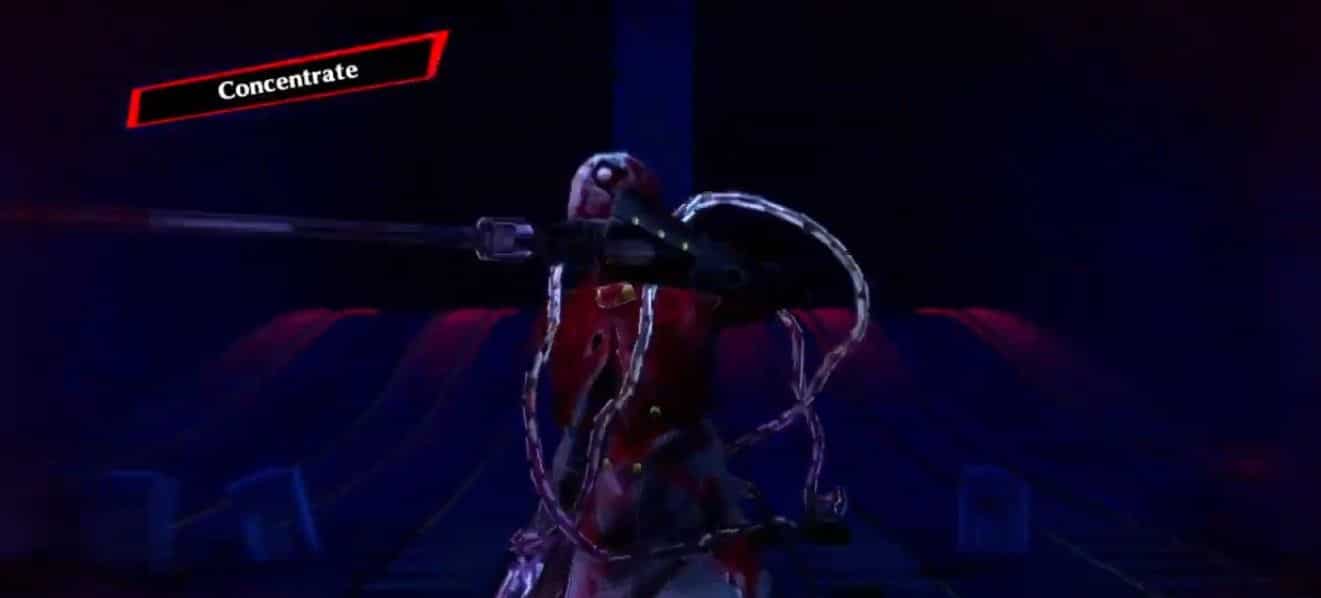 Low level/desperate tactics to beat the Reaper
With a defence buff and an attack debuff, Megidolaon should deal around 300 damage apiece at around levels 60-70. If it's more than this and defeats you, it's not necessarily the end of the road. Obviously you can spend a bit more time leveling up, but try and tinker your equipment first. Make sure you have the most up-to-date armour, best defence-boosting accessories, and potentially rearrange your party so the highest HP members are on the field. As long as you are consistently surviving Megidolaon and have lots of SP items, you can win the fight regardless of how little damage you do yourself.
If you are getting really desperate and you have some Showtime attacks unlocked, then there's a final tactic that can exploit the above when you are at a lower level, or earlier in the game. You'll still need all of the necessary skills, but these should be available from the completion of Okumura's palace onwards. You will also get away with two characters using Mediarama if you don't have Mediarahan yet.
Again, let him ambush you follow the exact same tactics above. The approach here is to simply guard with all characters every single time he's about to attack. Use your spare turns to keep defence buffed, SP healed, the Reaper's attack debuffed and potentially reviving allies if necessary. Never attack when the Reaper is about to use Megidolaon, and hold out as long as possible.
How on earth is this going to work? Well, the idea is to bide your time until Showtime attacks appear. Use it on one of your spare turns after the Reaper has attacked and then get back to healing and guarding until the next one comes along. Two or three might be enough to do it if you're lucky.
This is only advisable if you are truly underlevelled and cannot find another setup that allows you to survive Megidolaon. It'll take a long time but your levels will sky-rocket after just one tedious, attritional victory.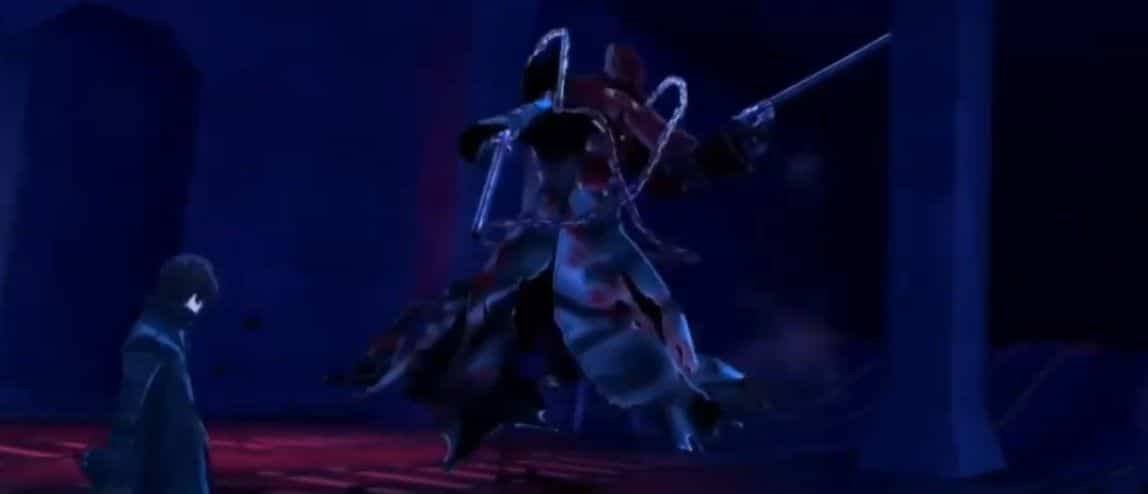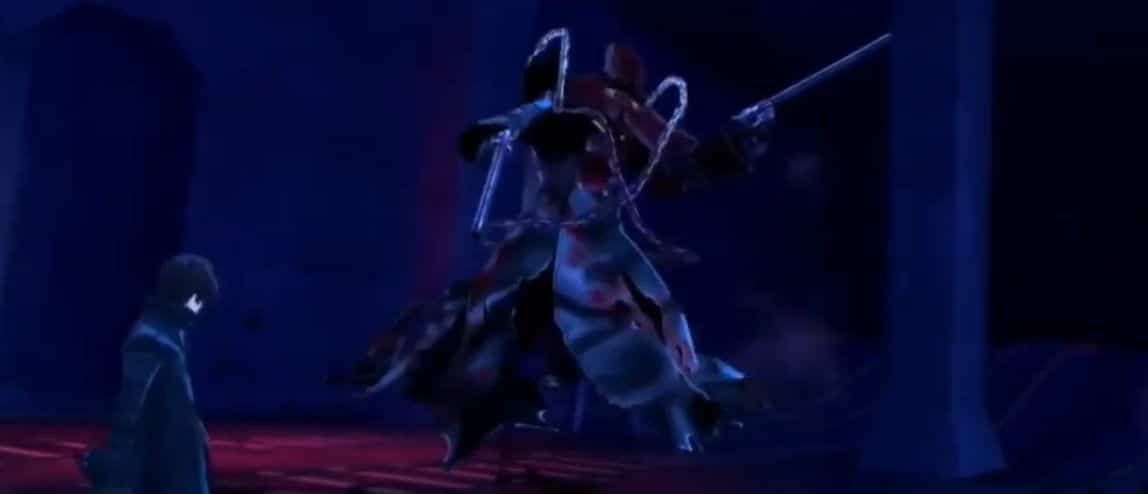 What are the rewards for beating the Reaper?
Along with an absolute heapload of EXP, you'll receive the Unsurpassed Rebel trophy. He also drops an excellent accessory called Divine Pillar, which halves the amount of damage taken for the character in question. This nullifies evasion, but overall is well worth it.
When you've beaten the Reaper once, especially once you've seen how the above tactics work, then it'll get easier every time. You can farm him for more and more Divine Pillars which can be pretty useful, especially in boss encounters.
Recap
There you have it – how to beat the Reaper in Persona 5 Royal. Here's a brief recap to reiterate the most important points:
You should tackle the Reaper at around level 60, but can potentially win in the 50s
Have a party that includes Mediarahan, Makarakarn, as well as defence buffers (Vault Guardian, Marakukaja) and attack debuffers (Debilitate, Tarunda, Matarunda)
Let the Reaper ambush you to reduce his number of turns
Cast Makarakarn which compels him to use Concentrate followed by Megidolaon
Keep buffing defence, debuffing attack, as well as healing and re-casting Makarakarn
Once this is done, use your spare turns to attack with your best skills – you'll have at least 4 risk-free turns
Use Showtime attacks which deal huge damage
Otherwise whittle him down slowly but surely, recovering SP wherever necessary
With the Reaper defeated, you'll have a serious boost to your levels, as well as another trophy in the bag as you steal more hearts around Tokyo.
Check out some further Persona 5 Royal tips below, which will serve you well for the rest of the game: