Persona 5 Royal is a JRPG with a huge cast of rich characters. Every Persona game since Persona 3 has had an excellent cast of characters.
Truth be told, it was not until the third installment that the series' now-iconic social aspect—the ability to meet and befriend a large cast of characters—was included. Every subsequent game has progressed in this area, making the characters feel more genuine than ever and great to interact with.
Persona 5 Royal has a cast of 10 Main Characters. Each of them is unique in their own way. Each main character in this game has a unique and fun personality, and most of them are likable. Since Persona 5 Royal is a JRPG, each character has a detailed information about themselves on their characters' screen. That information can include their birthdays, height, and age etc.

In this article, we have listed in detail those extra bits of information about each main character in Persona 5 Royal. If you have any favorites or are just interested in getting to know these characters more, you can read information about them down below, so make sure to keep reading!
Also Check Out: How To Max Strength Confidant?
Who Are The Main Characters In Persona 5 Royal?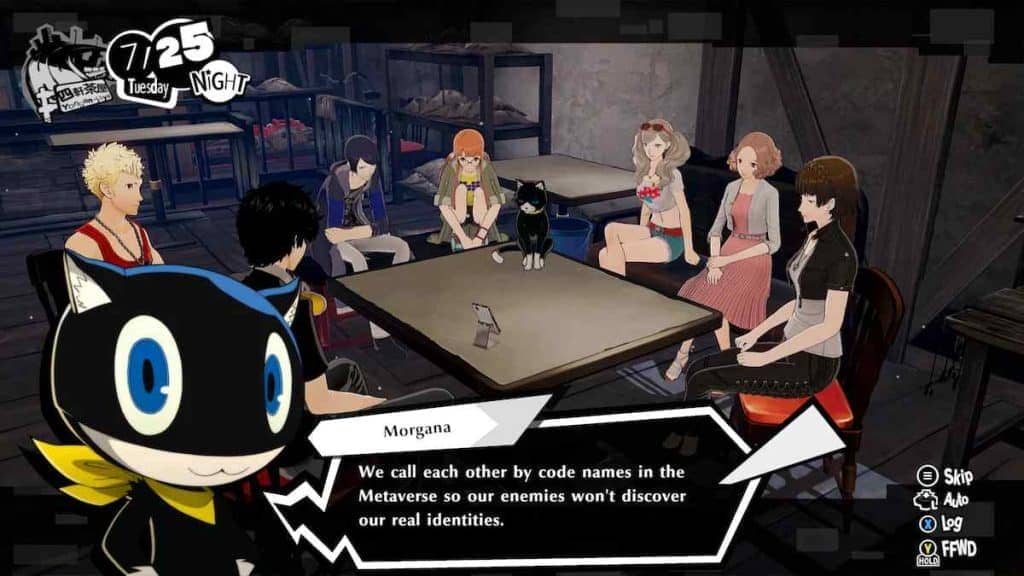 Persona 5 Royal has a total of 10 main characters. Those 10 main characters are collectively known as The Phantom Thieves. They are a group of teenagers who are set on saving the world. The following characters are included in The Phantom Thieves.
Ren Amamiya
Goro Akechi
Haru Okumura
Morgana
Ann Takamaki
Ryuji Sakamoto
Sumire Yoshizawa
Futaba Sakura
Yusuke Kitagawa
Makoto Niijima
Below we will go into details about these characters' age, height, codename and their personality, so make sure to keep on reading!
What Are The Main Characters Like In Persona 5 Royal?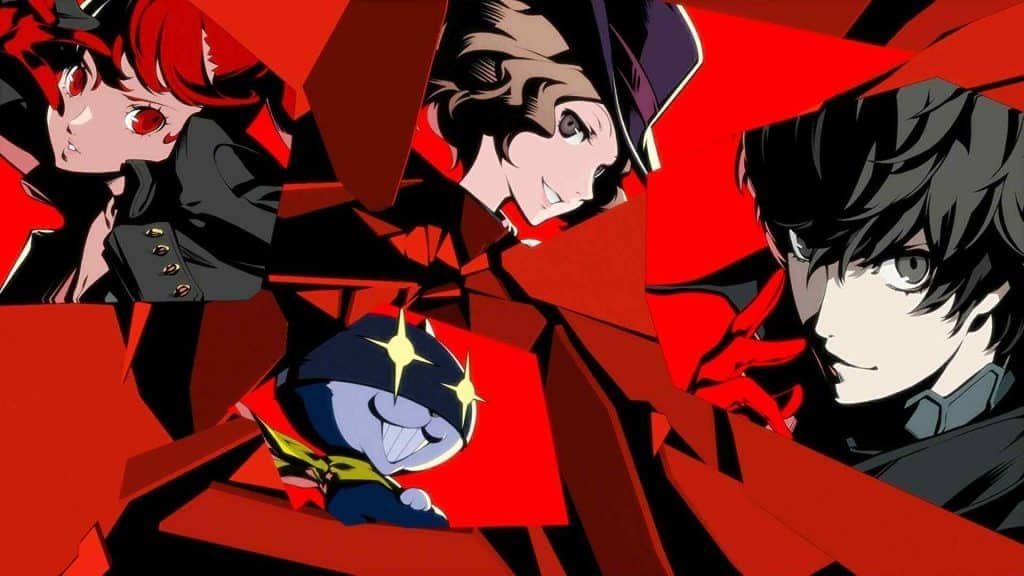 In Persona 5 Royal, each main character is a part of a gang named "The Phantom Thieves". This gang is formed by the game's silent protagonist, Ren or more well known as Joker.
You are the bond of this clan and lead it through the hurdles to eventually save the world. The Phantom Thieves consist of 10 main characters. Following are the 10 main characters in Persona 5 Royal along with their descriptions and some nifty details:
1. Ren Amamiya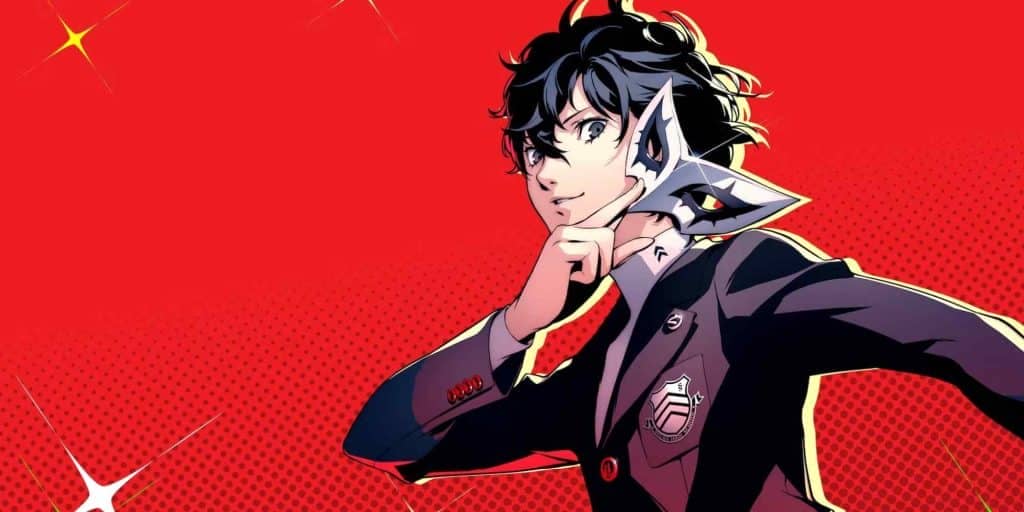 Phantom Thieves Name: Joker
Approximate Age: 16 / 17
Approximate Birth Date: Late 1999 / Early 2000
Height (in feet): 5'9″
Personas And Their Ranks In Possession: Arsene, Satanael & Raoul
In the anime, the main character, Joker, is given the canon name Ren Amamiya. Despite being the story's major focus, his lack of dialogue makes him a less than compelling protagonist. He uses knives and firearms in battle and is the group's unifying force.
While this makes Ren a terrific blank slate for players to imprint themselves into, it does nothing for Ren's actual personality. His ability to know and aid so many people lends credence to the idea that he is a kind person, although this is mostly the result of the player's actions. Can we even agree that he is cool without hearing from you?
2. Goro Akechi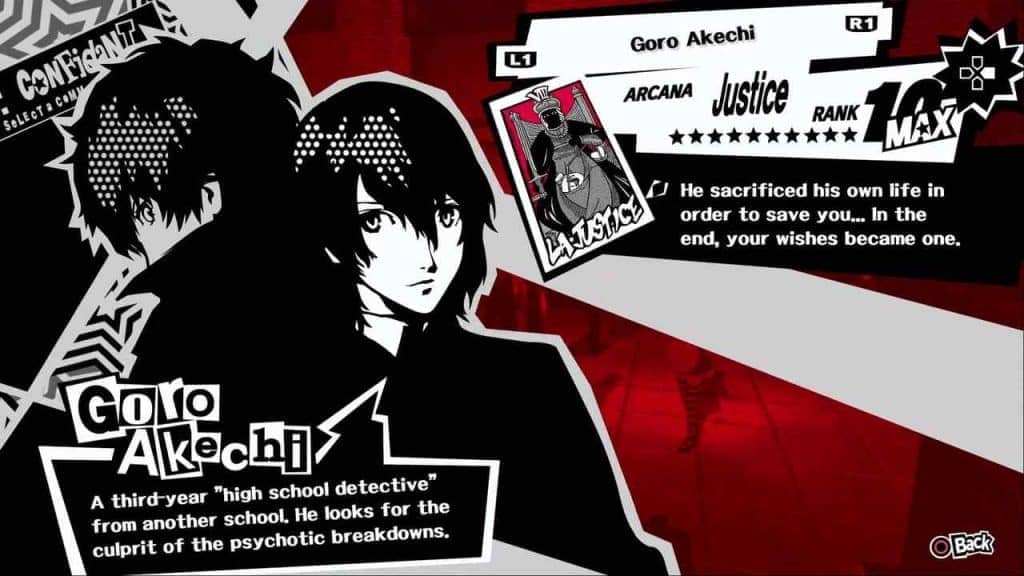 Phantom Thieves Name: Crow
Approximate Age: 17 / 18
Approximate Birth Date: 06/02/98
Height (in feet): 5'10"
Personas And Their Ranks In Possession: Robin Hood, Loki & Hereward
If the Phantom Thieves need an antagonist, they should look no further than Goro. He argues that their actions are unjustified using reasoning he has developed as a student. That is what makes him so unlikeable, though. While Persona 5 Royal's new confidant interactions are an attempt to deepen the player's connection to Royal, they do not add much to the character's backstory.
Even while putting on a wig is a lot of fun, these alternative timelines do not actually affect the outcome of the story and hence do not make much sense. However, he is armed to the teeth with ray cannons, laser swords, and a collection of wickedly sharp serrated blades.
3. Haru Okumura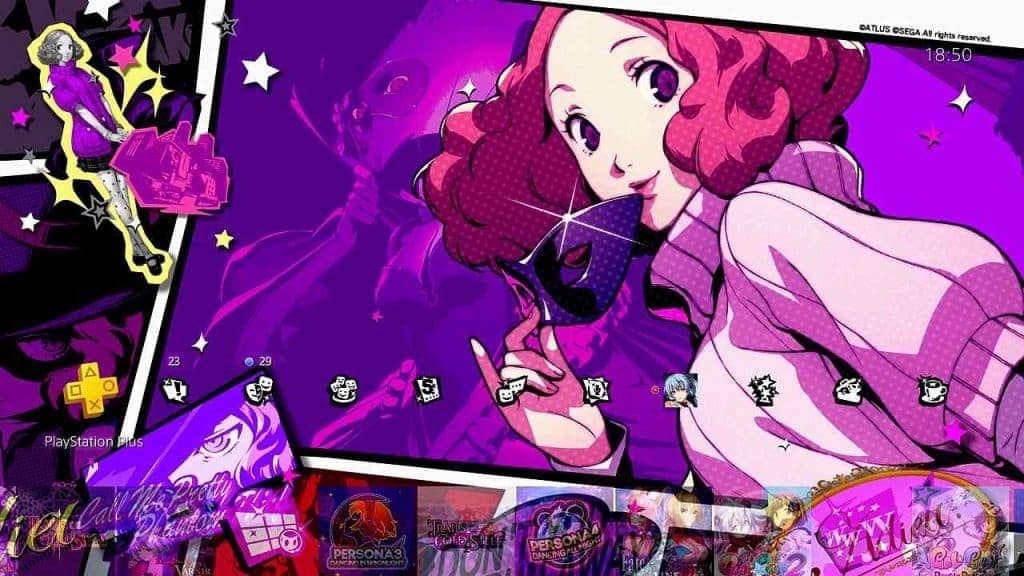 Phantom Thieves Name: Noir
Approximate Age: 17 / 18
Approximate Birth Date: 12/05/98
Height (in feet): 5'2″
Personas And Their Ranks In Possession: Milady, Astarte & Lucy
The worst part about Haru is how she was introduced. Her introduction as a major character occurs not until late September, although the original end of the game occurred in December (at least in terms of actual gameplay). It will still take another month, though, before gamers can consider her a friend with whom they may hang out.
Thus, she has only a few months time with the player, which is not nearly long enough to make a significant impact in comparison to the other members of the cast. But her arsenal of weaponry is amazing, though not quite enough to compensate for her other flaws.
Also Check Out: How To Beat The Reaper?
4. Morgana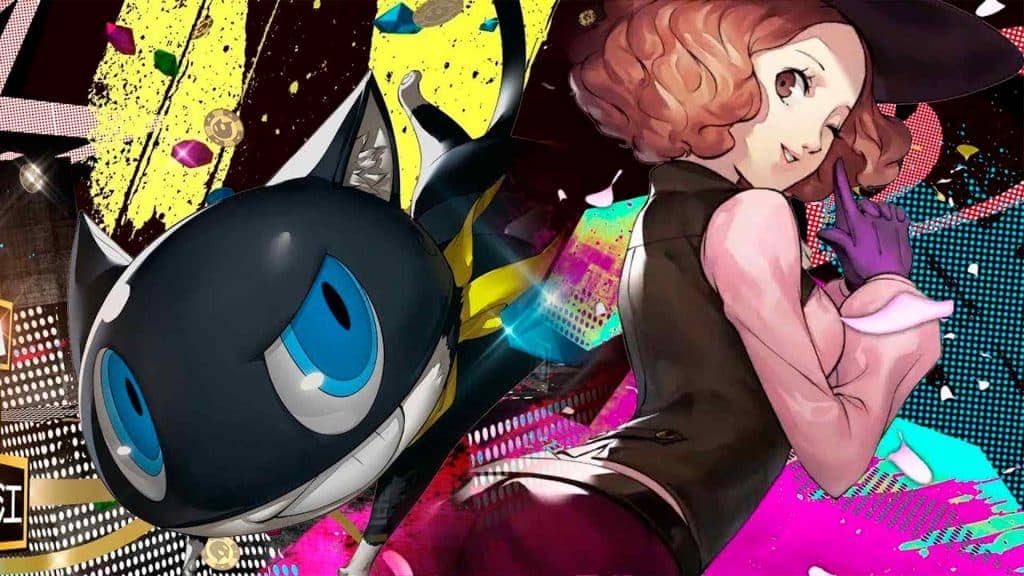 Phantom Thieves Name: Mona
Approximate Age: Unknown
Approximate Birth Date: Unknown
Height (in feet): 1'8″ (2'0″ when standing)
Personas And Their Ranks In Possession: Zorro, Mercurius & Diego
It would appear that Morgana was designed so that gamers would have someone to converse with while Ren is alone himself. In this aspect, he is similar to Navi from The Legend of Zelda: Ocarina of Time and shares some of Navi's issues. His stringent limits on what Ren may and can not do and his inclination to emphasize the apparent to the player can be both beneficial and frustrating.
But in Persona 5, Royal's overbearing gaze is somewhat muted, which is a major improvement. His Catbus change is fairly awesome, and the comedic effects of his curved swords and slingshots are welcome respite in the midst of often intense battles.
5. Ann Takamaki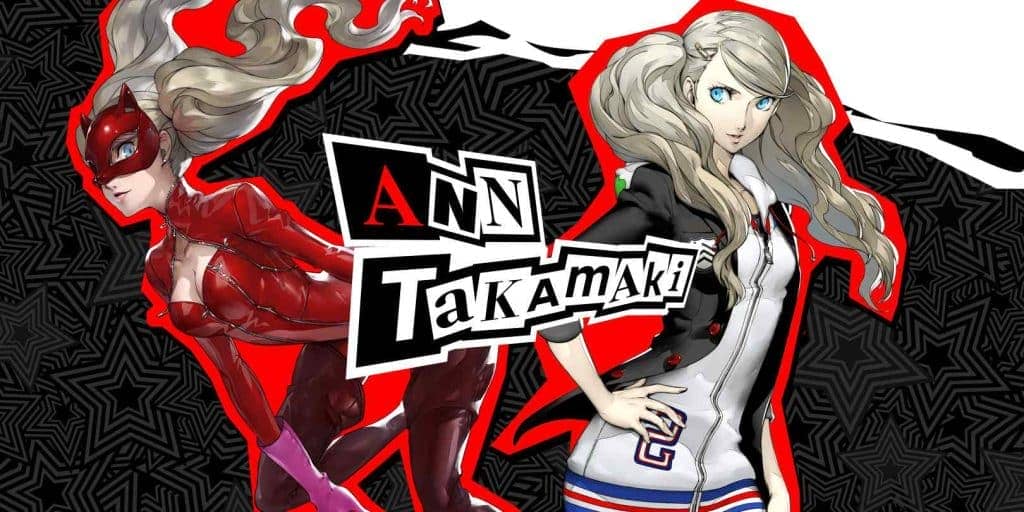 Phantom Thieves Name: Panther
Approximate Age: 16 / 17
Approximate Birth Date: 11/12/99
Height (in feet): 5'5″
Personas And Their Ranks In Possession: Carmen, Hecate & Celestine
To the untrained eye, Ann appears to be a standard model or idol, but a closer look reveals that she has a great deal more going on within than meets the eye. The fact that the bad events with Kamoshida has led to her befriending Ren and Ryuji is conclusive evidence of this. She struggles with her own issues, but with the help of the other cast members, she finds her footing again.
There is a lot about her to learn, which again, sets her apart from the usual fan service girl type. Using whips and submachine guns, she is a competent fighter in her own right. While not the game's greatest playable character, Royal is still one of Persona 5's most recognizable faces.
6. Ryuji Sakamoto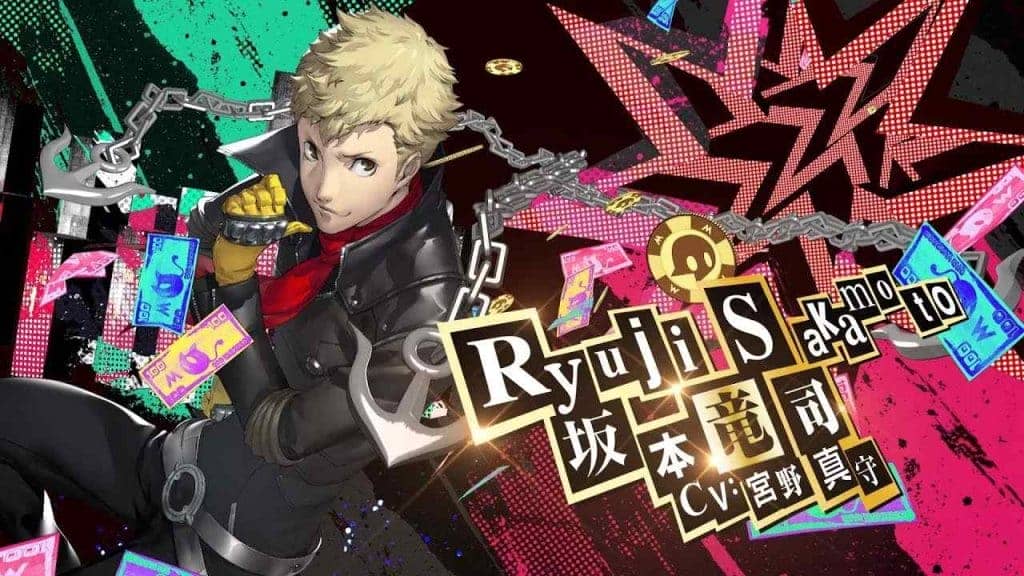 Phantom Thieves Name: Skull
Approximate Age: 16 / 17
Approximate Birth Date: 07/03/99
Height (in feet): 5'7″
Personas And Their Ranks In Possession: Captain Kidd, Seiten Taisei & William
Again, the main character ends up being paired up with the class clown since that is simply how video games and movies are designed to operate. It is only a coincidence that Ryuji, Yosuke, and Junpei all play roles in Persona 5 Royal that are comparable to one another. They are the ideal group since they are all very young, innocent, and possess a strong sense of brotherhood. But despite this, their daily routine has not become tedious, thanks in large part to Ryuji's excellent writing.
Ann and Ryuji go together like chocolate and peanut butter; she frequently calls him out on his inane comments and over-the-top sexual attempts, making it appear like the two of them are being sold as a package deal. On the other hand, he is more than just a compilation of lame jokes. Even if he has good intentions, he is loaded to the gills with shotguns and other tools that might cause severe harm.
7. Sumire Yoshizawa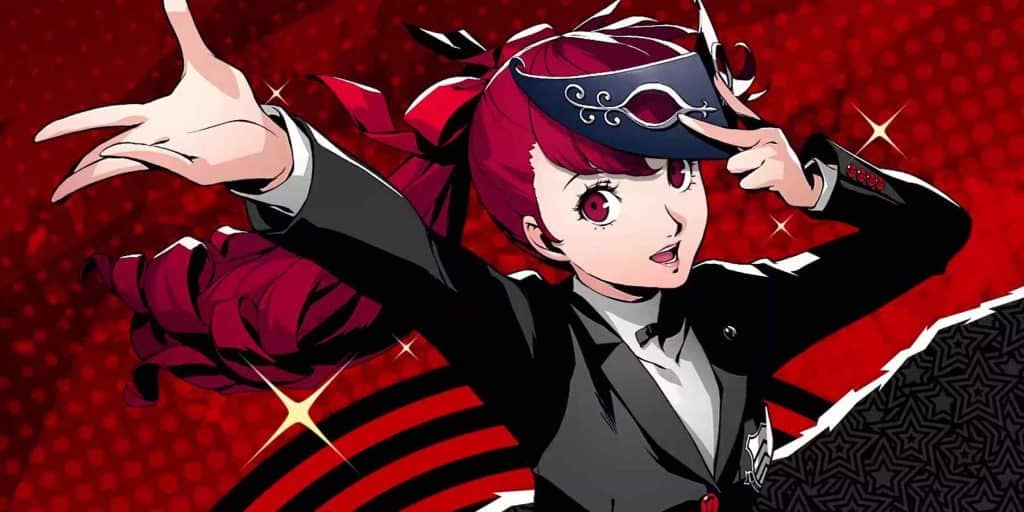 Phantom Thieves Name: Violet
Approximate Age: 15
Approximate Birth Date: 03/25/01
Height (in feet): 5'4″
Personas And Their Ranks In Possession: Cendrillon, Vanadis & Ella
New to the cast which is one of the game's central figures in the Persona 5 Royal updated rerelease, Sumire (or Kasumi) is one of the game's newest characters. It is likely challenging to introduce a new character while still including all of the established plot points and themes, but the writers here pulled it off.
The fact that she has bonded with an older student like Ren despite her attempts to be the best gymnast is moving. In addition, the plot has some extremely fascinating things happen to her later on that assist to differentiate her from the other characters.
8. Futaba Sakura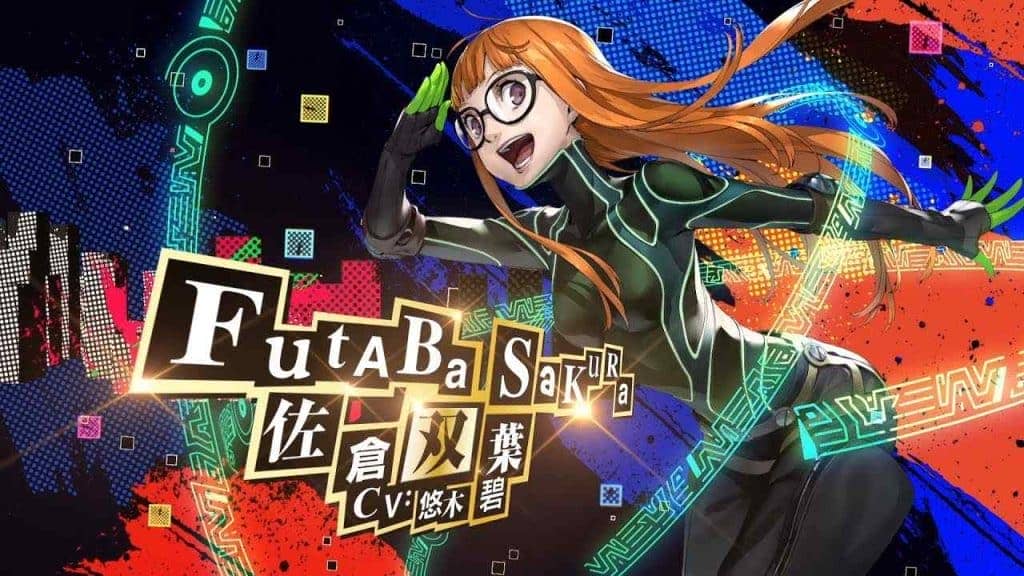 Phantom Thieves Name: Oracle
Approximate Age: 15 / 16
Approximate Birth Date: 02/19/00
Height (in feet): 5'0″
Personas And Their Ranks In Possession: Necronomicon, Prometheus & Al Azif
Many gamers and maybe most individuals can find something in common with Futaba. Changing her from a reclusive teen to an outgoing young woman was a gradual but believable progression. Okay, so the monsters are not a problem.
She quickly warms up to the crew and finds her comfort zone as a result of some hysterically funny exchanges. In the instance of her headwear, rather literally, in fact. The time spent helping mom out is time well spent with the whole family, since it also deepens the link with Sojiro.
Also Check Out: How To Unlock The True Ending?
9. Yusuke Kitagawa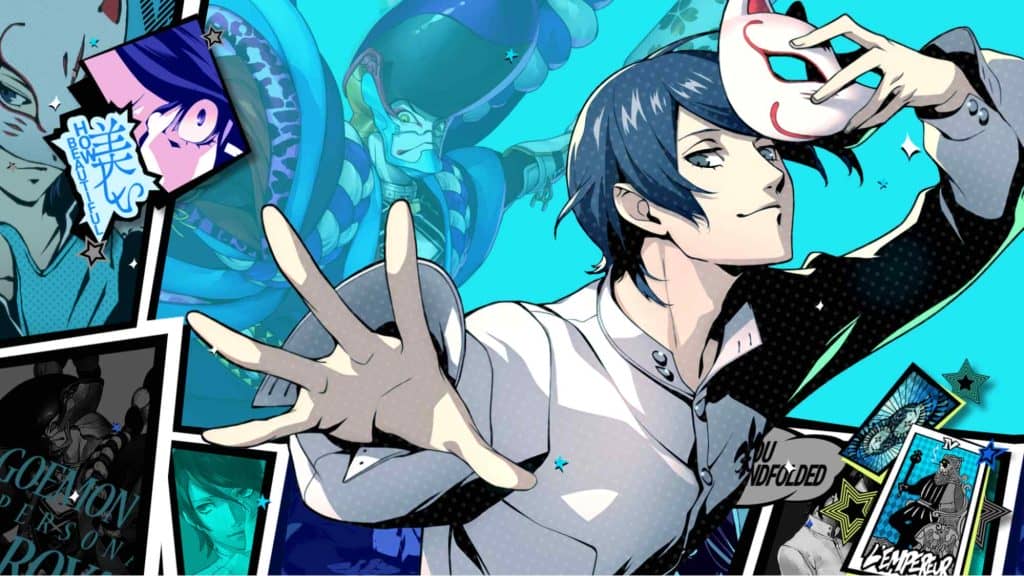 Phantom Thieves Name: Fox
Approximate Age: 16 / 17
Approximate Birth Date: 01/28/00
Height (in feet): 5'11"
Personas And Their Ranks In Possession: Goemon, Kamu Susano-o & Gorokichi
Yusuke and Futaba are quite similar since they are both cut off from key parts of society. Yusuke, the stoic, reticent artist, is making new acquaintances and learning to function in the world beyond the art scene for the first time.
His fox persona, complete with sleek katana and famous buddy Goemon, is undeniably stylish and sets him apart. His assortment of assault guns and Japanese swords make him a formidable opponent. It is very bad his self-assured skill serves no purpose.
10. Makoto Niijima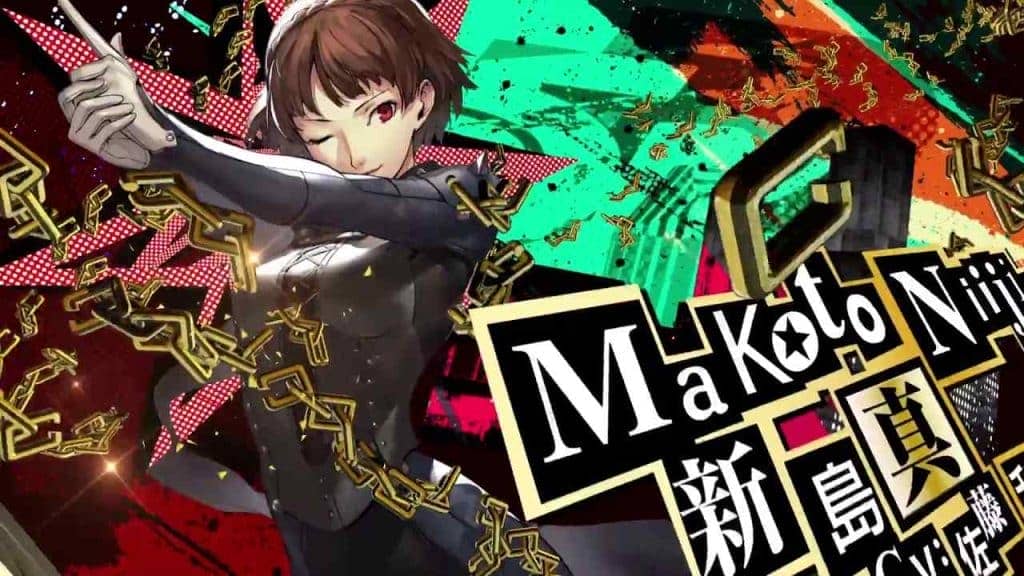 Phantom Thieves Name: Queen
Approximate Age: 17 / 18
Approximate Birth Date: 04/23/98
Height (in feet): 5'5″
Personas And Their Ranks In Possession: Johanna, Anat & Agnes
It does not matter if the award is for best party member or best confidant; Makoto takes both. To a far greater extent than Futaba and Yusuke, her narrative contains a fish-out-of-water element, which is one of the things that makes it so tremendously intriguing.
She is, on the other hand, a lot better put together than the abovementioned individuals. She may appear to be the archetypal "perfect" high school student, but in reality, she has spent the better part of her life concealing who she really is.
One of the more thrilling parts of the game is undoubtedly when you get to see her use her motorbike Persona to break free from the bonds that society has placed on her. It is tough to go with anybody else when you are dating her since it feels like a genuine love connection is developing between the two of you.
She fights with tekko and revolvers and is nearly as skilled a fighter as she has been a lover. Her fighting style is almost as impressive as her love life.
Conclusion
And with that, here is a complete listing of all of the key characters in Persona 5 Royal, along with a description of who they are and the cool details they possess. Persona 5 Royal features a fantastic group of characters, each of whom makes it a pleasure to engage in gameplay and conversation with them.
If you have not tried your hand at this game yet, you should definitely give it a shot. If you enjoy Japanese role-playing games (JRPGs), you absolutely should play this game.