The NieR series is truly one of the most unusual but unmissable gaming experiences. What started as a cult following for the eccentricity of Yoko Taro has developed into a huge army of passionate fans.
NieR Automata was the catalyst for this, propelling the series to a new level of popularity with a whopping five and a half million sales and counting. This success was well deserved, as NieR Automata's story, soundtrack and characters undoubtedly made it one of the games of the generation.
The more recent release of NieR Replicant ver 1.22474487139 has provided an opportunity to revisit the world. This remake is welcome to new and old players alike, with many able to experience the original for the very first time.
However, if you're a first-timer it may be tricky to wrap your head around the growing number of similarly-named titles. Here, we'll briefly explain each NieR game along with the recommended play order and some of the other most common questions about the series.
Which game is which?
Drakengard 1-3
Released: 2003, 2005, 2013
Platform(s): Various
Drakengard was the series preceding Nier, also created by Yoko Taro. Its dark and unusual themes were undermined by lacklustre gameplay, and whilst the series achieved some decent success in Japan it never quite took off in the West and has aged badly.
I've only mentioned Drakengard as you'll likely see them referenced in Nier discussions. The most important thing to note is that you don't need to bother with Drakengard to play Nier. It's actually better if you stay away from plot summaries. Drakengard is set in an alternate dimension to Nier, and generally stays apart from it. The timeline of Nier follows from one particular ending of the first Drakengard, but its sequels remain unconnected to Nier.
If you ever come across the terms Drag-On Dragoon or DOD in reference to Nier, this is simply the Japanese name for Drakengard.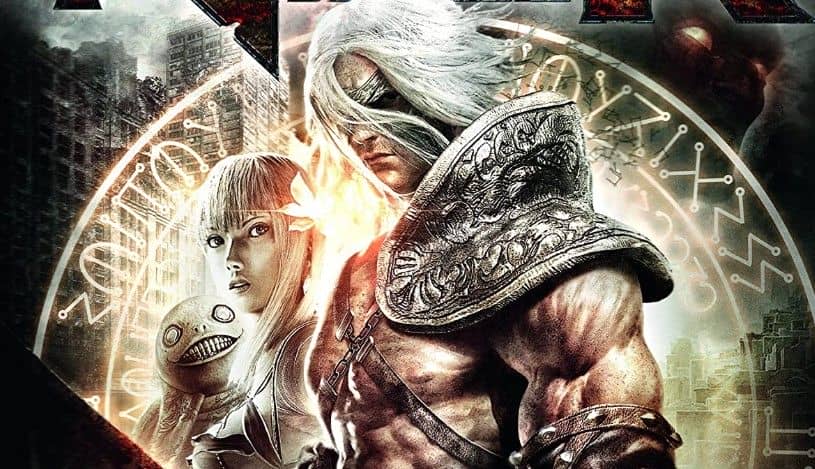 Nier
Released: 2010
Platform(s): PS3, Xbox 360
The first game in the NieR series is technically a sequel to the first Drakengard, which had five endings with the fifth ultimately spawning Nier's plot.
In a nutshell, Nier tells the tale of a father searching for a cure to his sick daughter's disease. This takes place in a fantasy setting and features an impressive cast that is modest in size but full of personality. Now over a decade old, Nier has been supplanted and remade.
The original Nier garnished mixed reviews, with the clunky gameplay falling short of the extraordinary music and mind-boggling plot. Even then it amassed a far stronger player response, with its 68 Metascore significantly bettered by its 8.7 user score.
Though I've only briefly touched on the story, it's fair to say Nier is an example of what video games can achieve better than any other media. Few stories are as daring in their execution, demanding a lot of the player in more ways than one, but eventually leaving them equal part perplexed and moved.
NieR Replicant (Japan release)
Released: 2010
Platform(s): PS3
At around the same time Nier was released in the West, the Japanese version took a somewhat unusual step. In Japan, Nier was split into two slightly different games, named NieR Replicant and NieR Gestalt. Replicant was released for PS3 whereas Gestalt went to the Xbox 360.
These have the exact same plot, but simply feature different protagonists. NieR Replicant places you in the shoes of a far younger main character, and instead of the father figure you now play a protective brother.
The brother protagonist was seen as a somewhat more typical JRPG hero, which the developers suspected would better appeal to Japanese gamers. However, they released both versions in Japan for good measure.
NieR Gestalt (Japan release)
Released: 2010
Platform(s): Xbox 360
NieR Gestalt is basically a Japanese version of the Nier we got in the West. It follows the father protagonist, and was released on the Xbox 360 only.
Technically no game named NieR Gestalt has been released in the West, but it's no loss since we got the identical title of Nier. The developers believed a father protagonist would resonate better with Western audiences.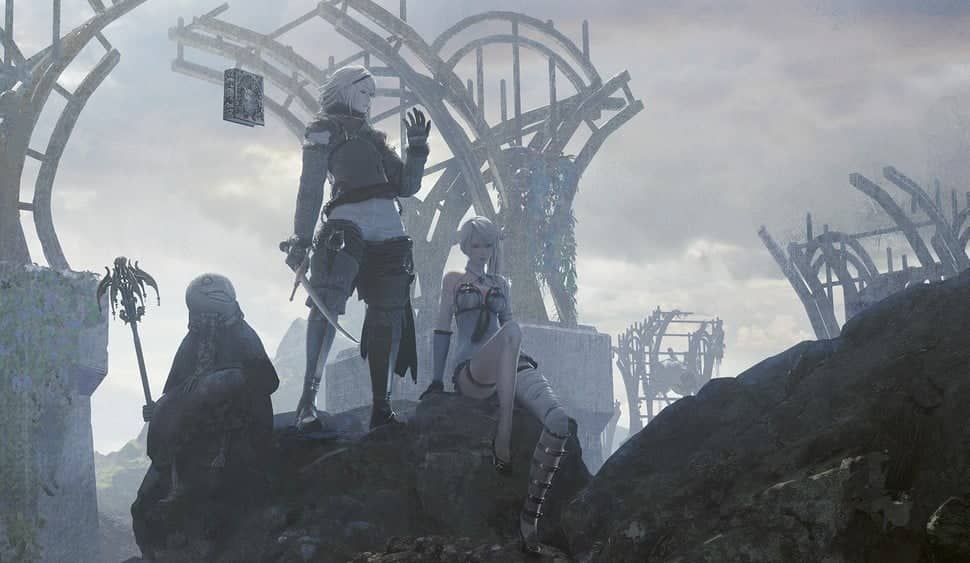 NieR Replicant ver 1.22474487139
Released: 2021
Platform(s): PS4, Xbox One, PC
In 2021, Westerners finally got a chance to play from the perspective of the brother. NieR Replicant ver 1.22474487139 is a remake of NieR Replicant, adding huge gameplay and graphical improvements along with a new playable section and ending (bringing the total to five).
The numbers are the square root of 1.5, loosely denoting the fact this is somewhere between a remake, a remaster and a sequel to the original Nier we received over a decade earlier.
Therefore, Western gameres have two options when it comes to Nier – the older PS3/Xbox 360 Nier playing as the father, or the shiny new remake playing as the brother. Even if the father angle appeals to you more, the plethora of improvements within NieR Replicant ver 1.22474487139 make it easily the best bet.
The combat is far more fluid, greatly improving the fun of the general gameplay, and whilst the graphics don't reach the full potential of next-gen consoles, there are plenty of set pieces that have been massively improved by the remastered visuals.
As for the new section and ending – just wow. I have rarely been as invested in a story as I was during the final scenes. It's a bit of a slog to get there, but absolutely worth it.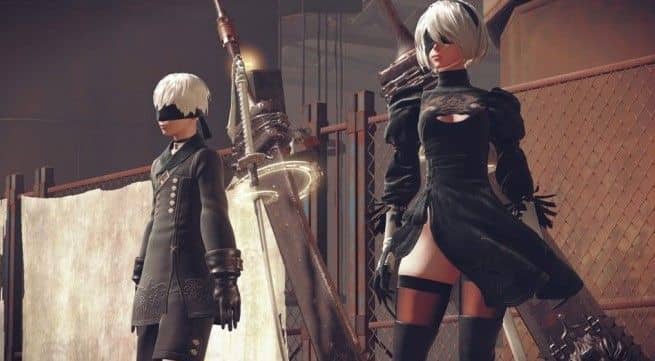 NieR Automata
Released: 2017
Platform(s): PS4, Xbox One, PC
NieR Automata is a distant sequel to Nier/NieR Replicant, which can be played independently. On balance I'd recommend NieR Replicant first, but some of the plot twists will land better without the prior knowledge. This is a judgement call I'll discuss in a bit more detail below.
This time around, the main characters are androids known as 2B and 9S. They lead a compelling narrative packed with philosophical references and questions. I found myself reminded of the PS1 classic Xenogears, though the gameplay could hardly be more different. The fast-paced action combat was far better received than the original 2010 Nier releases, which inspired NieR Replicant ver 1.22474487139 to largely follow suit.
The music here is on another level, with a jaw-dropping soundtrack that scooped the award for Best Musical Score at the 2017 Game Awards. Again, there are multiple endings and a bit of replaying to do, but you're truly selling yourself short by missing out on any of the content. NieR Automata is simply one of the best games on the PS4. It'll coerce just about every emotion out of you, and probably leave you questioning the meaning of life by the end.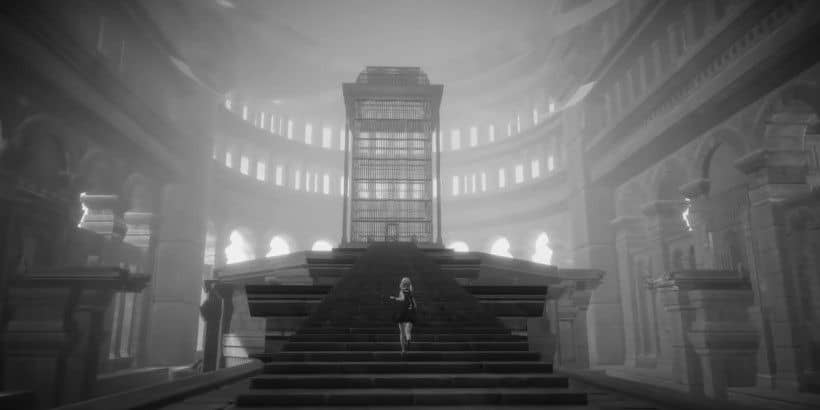 NieR Reincarnation
Released: 2021 in Japan (English version TBA)
Platform(s): Android, iOS
The next tale in the NieR series is something different altogether, developed by another studio with a huge gameplay switch to a turn-based battle system. It follows the Girl of Light through an eerie realm known as the Cage, unlocking snippets of the past as she travels with a ghostly companion known as Mama.
The trailers and footage certainly appear to capture the trademark dark tone of the Nier series, but honestly I'm not sure about this one. I can certainly live with the turn-based combat (granted, I do love a turn-based RPG), but characters being obtained by a 'gacha' mechanic is always cause for scepticism.
Still, it's got Nier in the title. It's unclear exactly how much it connects to the rest of the series, but we'll see how it turns out when we get an English edition.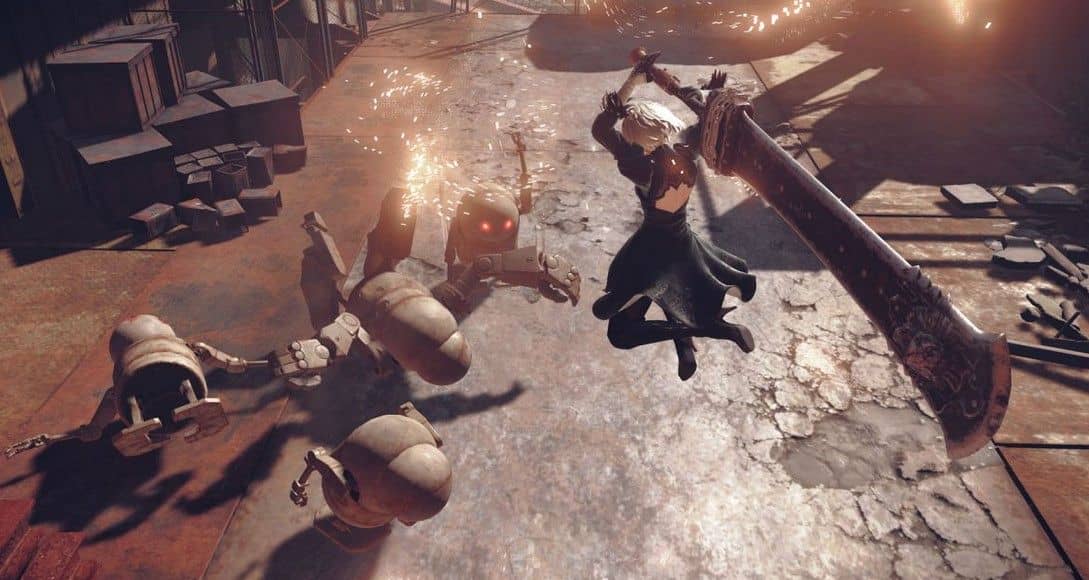 What is the best play order for the NieR series?
NieR Automata is a distant sequel to NieR Replicant, so I would suggest playing NieR Replicant ver 1.22474487139 as your first game. The popularity of NieR Automata has meant that many played this without first playing Nier or NieR Replicant, and NieR Automata does contain some spoilers for the earlier game.
This actually works both ways – playing NieR Automata first will spoil important things from NieR Replicant, yet NieR Replicant would actually end up spoiling some of NieR Automata's twists. As such, going for a good old-fashioned chronological approach works best. Neither plot follows conventional rules so it's also worth noting that some of these spoilers may even go over your head. And there's no shame in that, since Yoko Taro purposely omits many details from his stories.
Another recommendation – ignore Drakengard altogether. Do not even look into the plot. Start with NieR Replicant, which is specifically designed to be played without full knowledge of the story and premise. After it's blown your mind, read a full plot summary that includes the relevant events of Drakengard (for instance – our spoiler-filled one here). Then move onto NieR Automata.
What genre is the NieR series?
This is a more complicated question that it sounds. At heart, the Nier games are action RPGs. There is fast, fluid combat with levelling up and side quests.
On the other hand, they tend to mix things up a little. Camera shifts to birds-eye and side-scrolling views are commonplace, with shooter and platforming segments also thrown in. This is yet another unusual aspect about the series, which also does its best to pay homage to other games along the way. Among the least subtle are references to Zelda and Resident Evil within Nier.
The gameplay variety is a nice touch that keeps the experience fresh and helps make some of the set pieces and boss battles truly memorable.
What does the name NieR mean?
The odd name of the series actually remains a bit of a mystery. It's long been thought that Nier is simply the name of the protagonist in the original Nier. However, Yoko Taro has confirmed this is not the case. It's something that caught on with fans, and they've ended up rolling with it during interviews. In a translated Tweet here, Taro explained that he keeps telling people the character's name is not Nier but no-one listens to him!
With this in mind, what does it actually mean? The closest we've come to a confirmation from Yoko Taro was in another translated interview here where he cryptically stated "It's a curse… maybe I'll elaborate on it another time."
So unfortunately, there still isn't an exact answer to this long-standing question.