NieR Replicant ver 1.22474487139 has a lot of things for sale, so it's important to get your hands on as much Gold as possible. Among the most important of these items are weapons, which are steeply-priced but ultimately necessary to unlock all of the game's content.
It's also unclear which items should be retained, as they generally have multiple uses such as quests and weapon upgrades. Here's everything you need to know about how to make money fast in NieR Replicant ver 1.22474487139.
Farm B2 of the Junk Heap (part 2 only)
In my opinion, this is the easiest and best way of scoring valuable materials to be flogged for some serious cash.
The place to visit is the winding room on B2 (pictured below), which is full of crates and holes in the floor. Be sure to equip your best words starting with 'Mah' to increase item drop rate.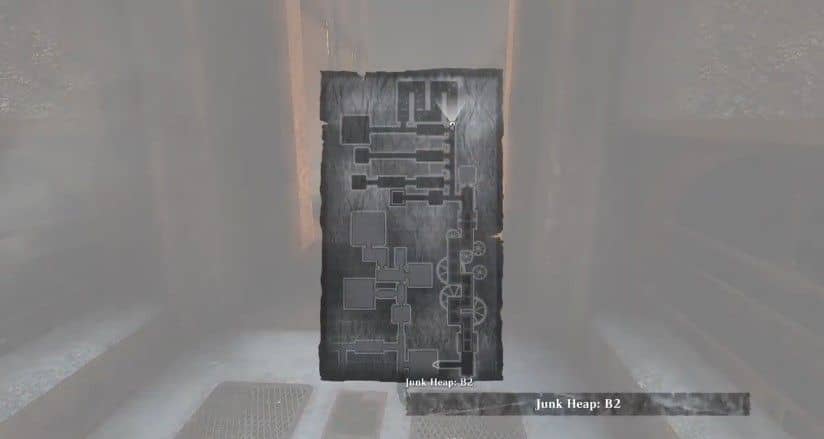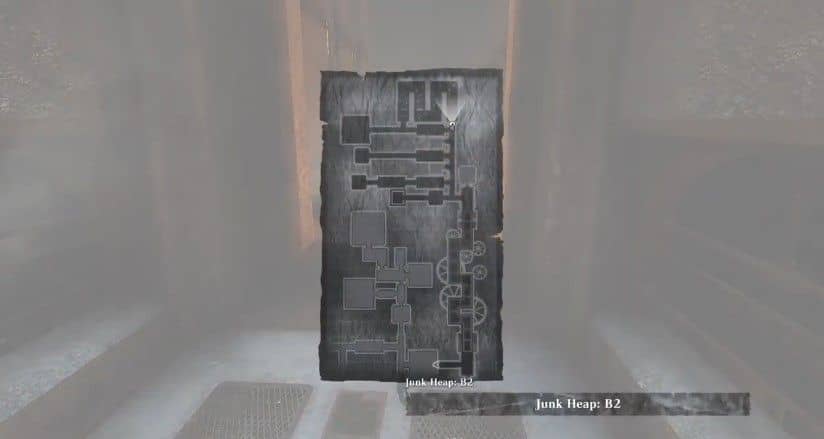 The crates in this room contain many common materials which are sellable in themselves, but you're really looking for Amber, Fluorite, Pyrite and Damascus Steel. Smash through every crate in the section, and when you reach the end – fall into a hole to start again and cause all crates to respawn. You can also just leave and re-enter the area if you're low on health.
Now, some of these are required for weapon upgrades, but you do not need weapons to be upgraded in order to unlock all endings. You need to upgrade them for the optional Forging Master trophy, so I have nonetheless mentioned the number of each material that is required.
Amber can be sold for 3,000 gold – you will need 6 for weapon upgrades.
Damascus Steel can be sold for 6,400 gold – you will need 9 for weapon upgrades.
Fluorite can be sold for 6,000 gold – you will need 18 for weapon upgrades.
Pyrite can be sold for 1,500 gold – you will need 14 for weapon upgrades.
Run through this section a few times, until you have a large quantity of the items in question. The good thing is there will be a huge array of more common items as well. The full guide below confirms how many of everything you will need, so you can sell any surplus of the cheaper materials.
Quests
There are a plethora of quests in NieR Replicant 1.22474487139, which range from interesting to utterly mundane. Most are the latter – dull fetch quests for a set number of items.
However, they tend to result in some pretty handsome rewards, especially in the second part of the game. These can be as high as 50,000 gold. The best thing to do is simply accept every quest you come across, and pursue the ones you feel like doing.
One upside of these quests is that it gives a further opportunity to enjoy some banter and dialogue between the party. Also, a few of these quests are necessary to unlock all endings. The below guide will clarify these and explain how to tackle them.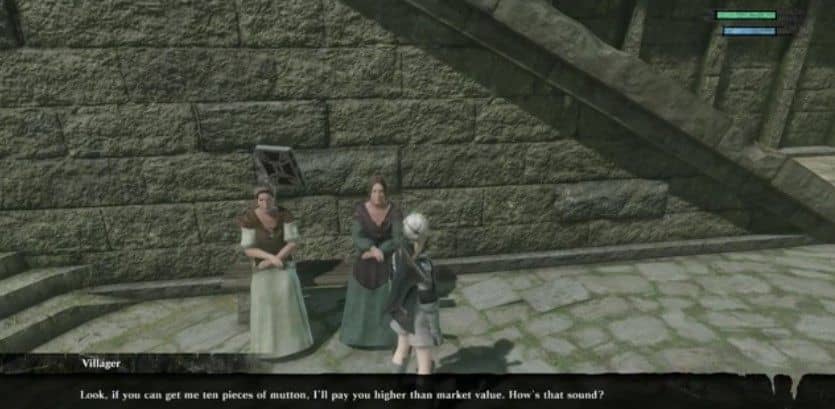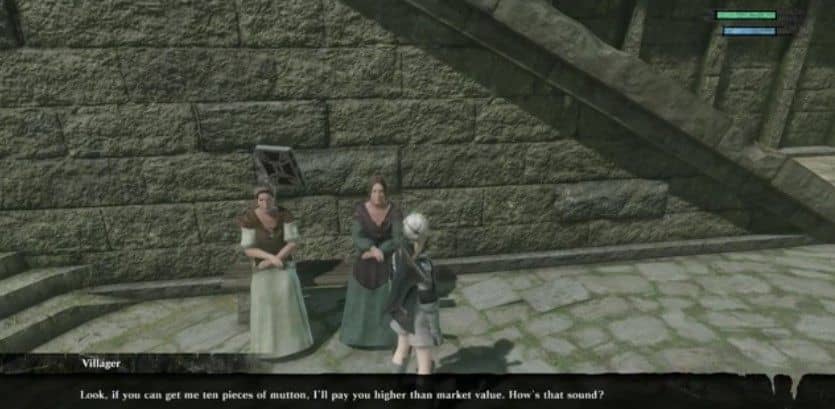 Collecting mutton (part 1 only)
If you are here because NieR Replicant ver 1.22474487139 has just told you to gather all of the weapons, skip this. If, however, you are still in the early part of the game, one of the best ways to make money is the Mutton lady.
She is in the market area of your village, and tasks you with acquiring 10 pieces of Mutton for the 'Old Fashioned Home Cooking' quest. This is quite tedious, but is easy enough – kill a bunch of the sheep outside the village on the Northern Plains, and return for a reward of 1,500 gold.
Here's the good part – you can keep on bringing her batches of 10 Mutton, and she will continue to reward you with 1,500 gold.
This is no longer available in part 2, but by this point there are far better ways of collecting Gold.
Selling materials you don't need
Regardless of a trip to the Junk Heap, there are a huge number of items around the field. Pick up everything you see, and sell what you don't need.
To be clear – most things will be needed for quests, weapon upgrading, or both. If you are not bothered about the quests or weapon upgrade trophies, then check the guide and simply take note of the items you need for the weapons you actually use. Everything else can be sold off to buy the weapons and unlock the all-important additional endings.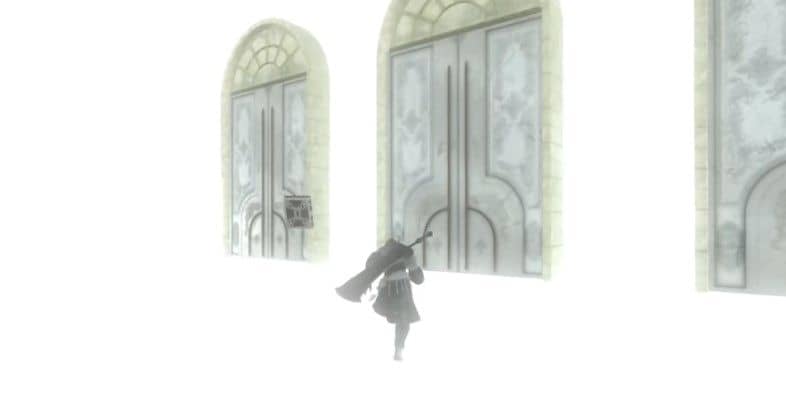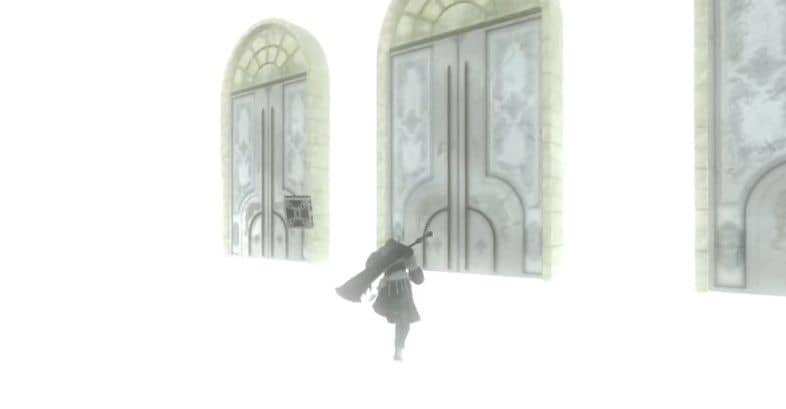 World of the Recycled Vessel – the third room
After viewing the game's first ending, there will be diary on the ground floor of your house. Examine this to enter the World of the Recycled Vessel, which is a new dungeon that can be accessed at any time from this point onwards.
This optional area has a total of three rooms, which is effectively a gauntlet of battles. Each new door is unlocked by beating the previous one, and these also reward you with a weapon each.
You can beat the doors over and over, and this is handy because the third door will grant the reward of 50,000 gold every time. There are also some crates behind this door which can spawn some rare materials such as Amber, Crystals, Eagle Eggs, Fluorite, Gold Ore, Meteorites, Moldavite, Pyrite, Rusted Clumps and Titanium Alloys. Selling these can earn a lot of money, making this a very solid choice which doubles up as a good grinding spot.
Fishing
Fishing isn't the most exhilarating activity in NieR Replicant, but it's a decent way of snagging some more quick cash. Rather than fishing everywhere you can, the best bet is to be selective and go for the big, valuable catches that sell for significant gold.
Namely, these are the Royal Fish, which fetches 4,000 Gold and the Rhizodont which earns 15,000 Gold. The Royal Fish can be caught in the Eastern Road with Earthworm bait, whereas the Rhizodont can be obtained in the desert, near the boat dock, using Sardine bait.
Though the Rhizodont offers a bigger reward (and the 'Fish of Legend' trophy), it's a rarer fish so you are probably better off aiming for as many of the Royal Fish as possible. Head to the water on the Eastern Road, and this is the only fish that can be caught here so you'll soon have plenty of these to sell.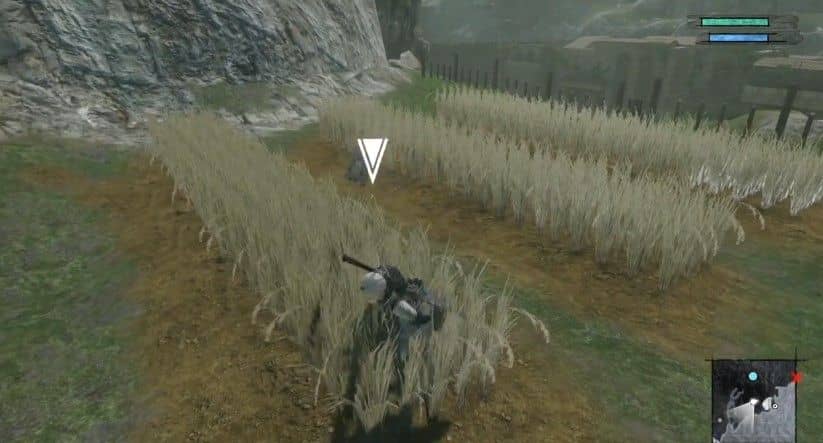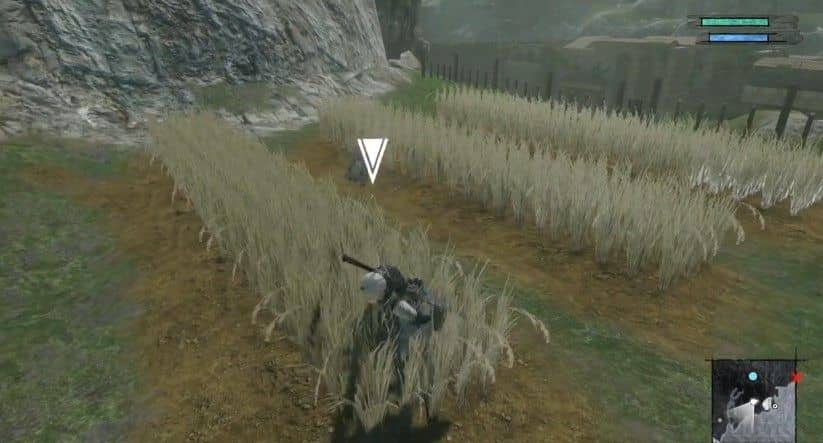 Gardening
I've left this for last, as it's probably the least efficient way of making money. However, if you're in the hunt for trophies and are aiming for the Legendary Gardener trophy you may as well make some extra gold along the way.
A White Moonflower (Lunar Tear) can be sold for 5,000 Gold, but you need to plant Pink and Peach Moonflower seeds next to each other in the garden to earn this. You can plant several combinations of these together, especially if you've completed the quests and unlocked the third row of plants in your garden allowing you to plant 15 in total.
Peach Moonflower seeds can be obtained by planting Red and Gold Moonflower seeds (which are purchaseable in shops) next to each other and waiting around 48 hours! You can obtain Pink Moonflower seeds by planting Red and Indigo Moonflower seeds (also purchaseable) next to each other and waiting another two whole days.
Once you have Peach and Pink seeds, you will have to plant these next to each other and wait another 30 hours…
Or not! These grow based on real time, which is frankly ridiculous. The only other way is to change the timezone in the system settings under 'Date and Time' – select the timezone that is the furthest behind your normal time, then plant the seeds, and then change the timezone to the one that is furthest ahead of your local time. This skips a whole day of 'real' time.
To be honest, this is all much more hassle than it's worth.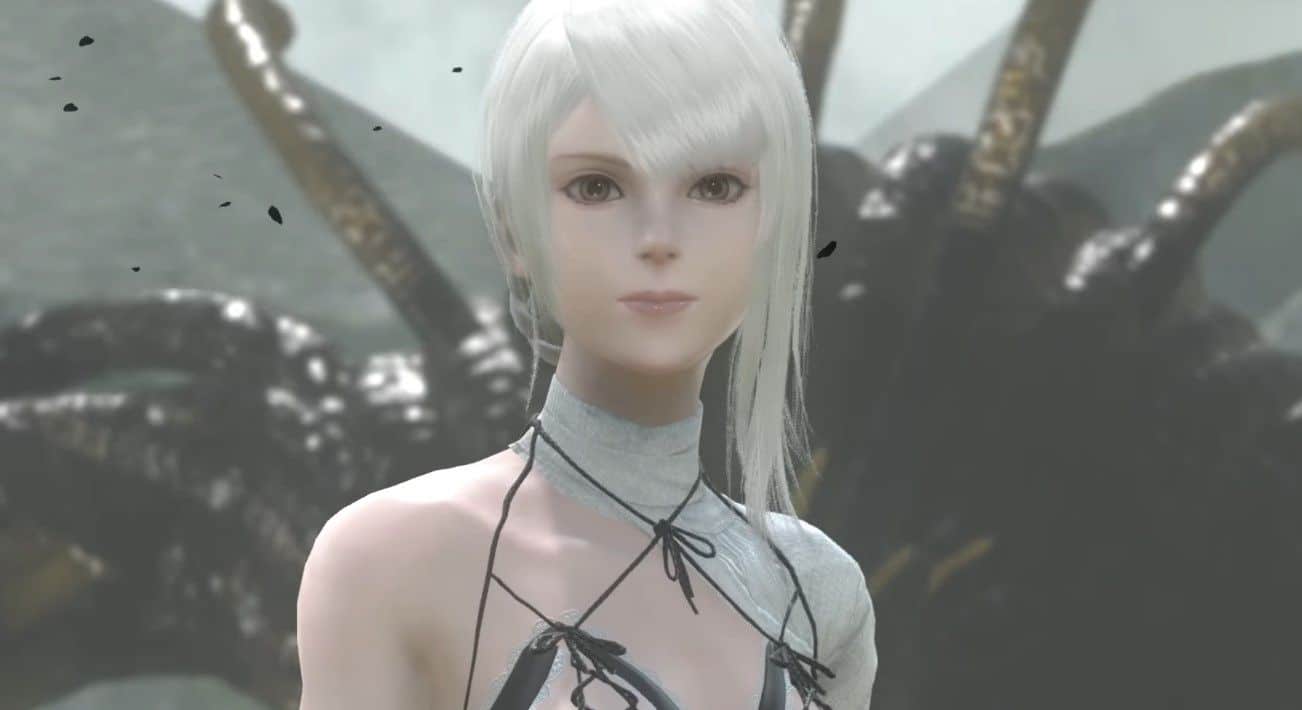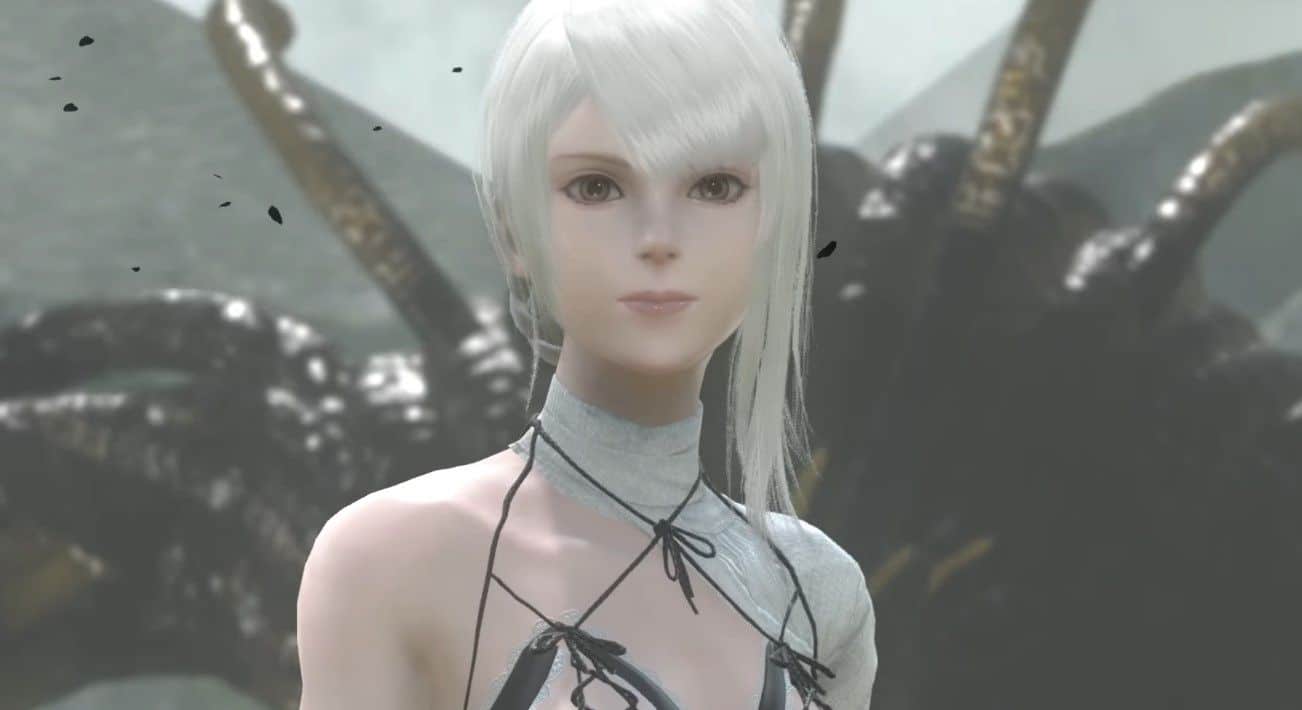 How much money do you need?
You may well have just been hit by the bombshell that you require all weapons in order to unlock the latter endings. Many of these are available from shops, but don't come cheap. As such, you have to gather a lot of money to unlock all of NieR Replicant's content.
If you are indeed here for the weapons, then there are 10 available from shops. By my calculations, the total cost of all of these weapons combined is 194,600 gold. Of course, you'll make a bunch of money during the natural course of the game, so figure out how much you need compared to how much you have.
Otherwise, there are materials that can be purchased from shops which are used for weapon upgrades. These are all collectible elsewhere, but buying them can save you some time hunting them down. However, you should note that you only need to acquire the weapons to unlock the endings – you don't need to upgrade them.
If you are intending to upgrade your weapons for the Forging Master trophy but wish to spend as little time farming as possible, then the total amount of gold you will need for every material you can buy is a whopping 564,440 gold – but bear in mind you can't buy everything you need.
This is an absolute maximum and you will naturally gather a lot of the necessary materials on your travels. How much you really need depends on how much you want to save time.
Elsewhere, recovery items are pretty cheap and are dropped commonly so you shouldn't need to worry too much about these.
Conclusion
Money is pretty easy to come by if you know what you're doing. Follow these tips – especially the Junk Heap farming, and you'll have piles of Gold to purchase everything required.
Check out the links below for our NieR Replicant review, as well as some additional tips.