In the past two years, a lot of Apex Legends fans complained about the game becoming stale. There was an outcry about fixing the exciting Legends to bring new life to the game. Similarly, many fans clamored for a new offense-focused Legend who can be used to destroy enemies.
Respawn answered the fan's demands with the release of Mag Maggie.
Mad Maggie made her way to Apex Legends in Season 12. She was an offensive Legend whose abilities revolved around dealing explosive damage. Upon her release, she had an extremely high pick rate and was a part of every single game.
However, soon after her release, her pick rate started to go down exponentially and it is currently at 2.8%. This decline in her pick rate led many players to ask is Mad Maggie good In Apex Legends?
If you ask this question to other players, you will get different answers based on their preferences. But if you looking for a more conclusive answer, then you have come to the right place. Let us examine the Legend and determine whether she is good or not.
Yes, Mad Maggie is good and one of the best offensive Legends in the game. She is an ideal replacement for players tired of playing Legends like Wraith and Bloodhound. She brings amazing and powerful abilities to the table which makes her a great offensive option for all players. She also offers amazing synergy options and works well when paired with Legends like Bloodhound, Seer, and Bangalore. If you combine all of that with the correct playstyle and weapon choices, you end with a Legend who can win you every game. 
We suggest you keep reading if you want a more detailed analysis of Mad Maggie. We will look at all her abilities and discuss the different strategies you can implement to improve your gameplay as her. With all that said, let's jump right in. 
Also Read: Is Loba Good In Apex Legends?
Mad Maggie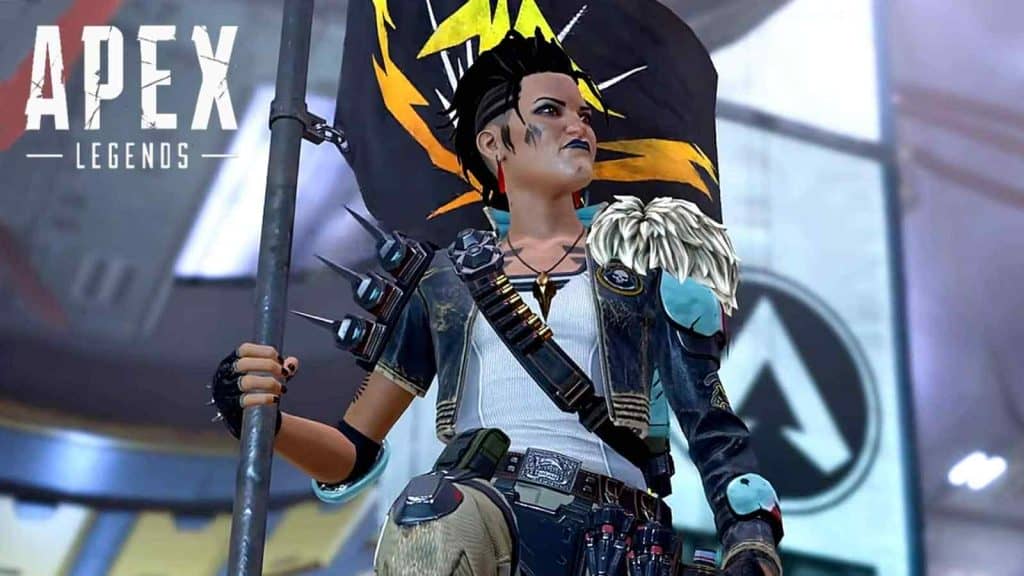 Mad Maggie, the Rebel Warlord is an offensive Legend who is associated with the Assault class. She debuted in Season 12 and was unlockable using twelve thousand Legend Tokens or 750 Apex Coins.
Mad Maggie's powerful combat-based abilities make her a great offensive option for every situation.
Her abilities have an in-your-face theme, allowing her to get close to an enemy and take them out. She can use her abilities to destroy different obstacles and clear a pathway for her team. She can also track and hunt down the enemies she has already damaged and make a move on them. She can also be great in team fight situations and works well with almost all the popular Legends in the game.
As all of her abilities are damage based, you also have the option to initiate on the enemies and take them out yourself in solo situations. Speaking of which, let us take a look at her different abilities
Warlord's Ire – Passive Ability
Mad Maggie's Passive Ability is arguably one of the best in the game. Warlord's Ire temporarily highlights the enemies that you have already damaged. You can track your enemies through walls and other obstacles without an issue.
This ability is versatile in the sense that you can use it to track the enemies yourself or as a scouting tool to inform your team about an enemy's location.
The second part of this passive ability also gives you an increased movement speed while you have a Shotgun equipped. Equipping a shotgun gives her a 1.15x speed boost which can be crucial when you are on the enemy's tail.
Her ability to move faster is especially beneficial in close-quarter situations. It allows you to close the gap faster and pounce on the enemies before they escape.
Riot Drill – Tactical Ability
When activated, the Riot Drill allows Maggie to attach a drill to any surface or obstacle. Once the drill is attached to a surface, it burns any enemy on the other side. You can shoot the drill onto any object, but the damage radius may vary based on the object's thickness.
The Drill takes one second to activate and deals a total of 160 damage over 9 seconds.
Riot Drill can help you counter almost all defensive Legends who hide behind objects and heal themselves. Additionally, it is one of the only abilities that can get through Gibraltar's bubble.
The ability has a 22-second cooldown, so you can use it frequently without any problems. It is important to remember that if you shoot the drill directly at an enemy, it will only deal 5 damage.
Wrecking Ball – Ultimate Ability
Lastly, we have the Wrecking Ball. As the name suggests, the ability will allow Maggie to throw a wrecking ball that moves toward the enemies. As the ball travels, it leaves behind speed pads that can provide a 30% speed boost. The ball will deal 20 damage if it hits an enemy directly. It also knocks back enemies and also has a concussive effect.
This is an excellent tool that can be used for different purposes in a game based on your needs. It can be used as an initiation tool that will allow you to rush at enemies and get the jump on them. It can also be used as a defensive tool that helps you get out of sticky situations with the help of the speed boost.
The stun effect is also perfect in combat and end-game situations. You can throw this ball toward the enemies, knock them back, and stun them. This will give you and your teammate ample time to take out all enemies in the area. 
Also Read: Is Seer OP In Apex Legends?
Tips to Play a Better Mad Maggie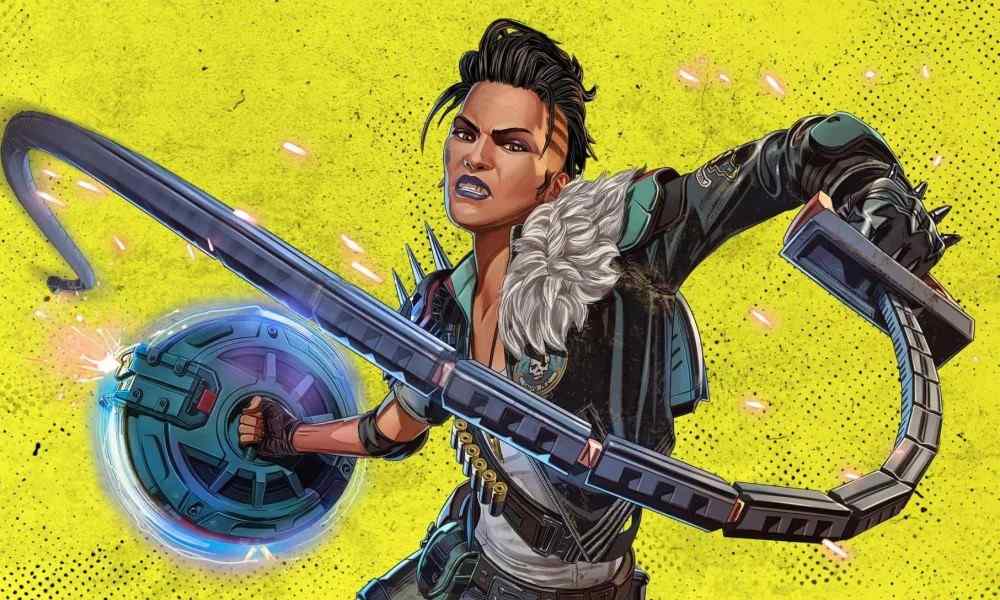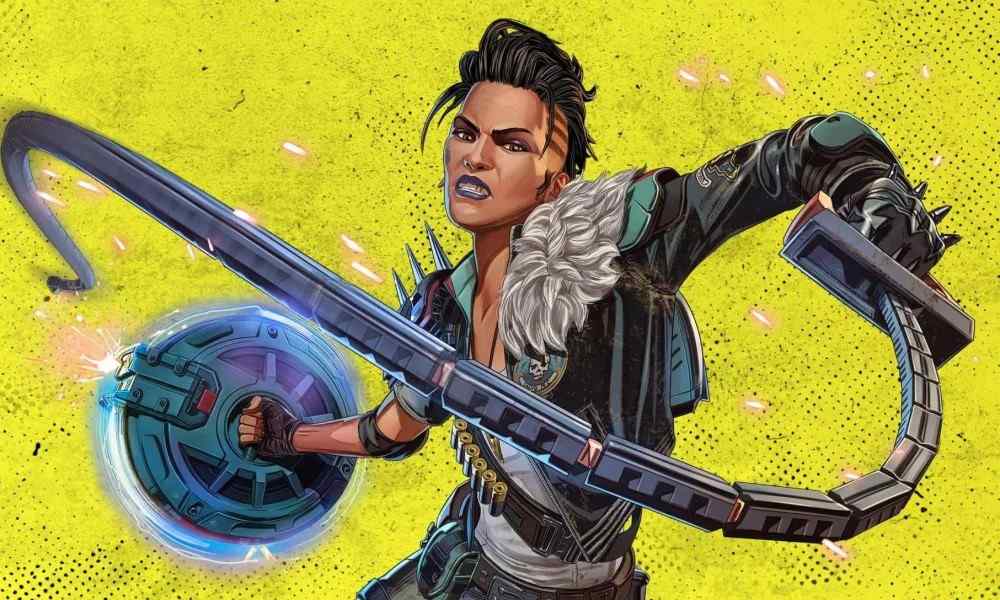 There are a plethora of things you can do while playing Mad Maggie to improve your gameplay. These things can range from utilizing her abilities and the benefits that come with them. You can also time the abilities based on different situations to get the most out of them.
Following these tips will significantly improve your gameplay and ensure you can get the most out of Maggie and win games using her. These tips include;
1. Using Warlord's Ire as a Scouting Tool
Warlord's Ire can be an excellent Scouting Tool for you and your teammates. It provides you with the vision of enemies you have dealt damage to. The duration of this effect is really short but can be enough to predict the enemy's movements.
Once you locate an enemy, you can use that info to track where they will head next. You can then convey this information to your team and devise a plan to eliminate the enemy.
2. Keep a Shotgun on Hand at all times
A shotgun is your best friend when you are playing Mad Maggie. The speed boost you get while equipping the gun can make all the difference in the world in a do-or-die situation. It can be an excellent tool when you are rushing at enemies. The small speed bonus can help you catch and take the enemies out.
Additionally, a shotgun will also give you an edge in the early game as well in close-quarter situations. You can get close to the enemies and blow them up before they even get a chance to react.
3. Force Enemies to Reposition Using the Drill
As stated before, the Riot Drill can get through walls and deal damage to the enemies behind it. This can be a great tool to force the enemies to come out of hiding and into your line of fire. If you are sure that enemies are hiding behind a door or a wall, you can use your Riot Drill on it.
The subsequent damage will force them to come out or risk dying from the drill. This will allow your teammates to target them while they try to reposition.
4. The Drill Can Also be a Defensive Tool
Utilizing an ability to its fullest can separate a good player from a great one. Most players think that the Riot Drill is only an offensive tool that can be used to deal damage to enemies. That is not entirely. The Drill can also be used as a defensive tool.
You can use it to block a door when you or your teammates are healing behind it. It can also block a certain pathway or a zip line and position yourself to an alternate path your enemies will be forced to use.
5. Spam Wrecking Ball Whenever Possible
Maggie's ultimate only has a cooldown of 90 seconds. This makes it an extremely useful ability to spam constantly in a game. Mad Maggie's Wrecking Ball provides you with a lot of versatility and options for using it. The low cooldown also ensures that you can use it at different game stages without worrying about it being available for the next fight.
6. Wrecking Ball can Work in All Situations
Wrecking Ball is one of the most versatile ultimate abilities in Apex Legends. The ability can give you an edge in both offensive and defensive situations. If you use it to launch an attack at the enemies, the speed pads will give you a bonus speed while the ball stuns and pushes back the enemies.
You can use this to your advantage and take them out before they can do anything.
Similarly, the ability can be used to get out of bad fights and sticky situations. You can use the ball to create space and push back the enemies. The speed pads provide you with a quick escape route that you can use to escape the fight.
It can also be used at different choke points on the map to maximize the ability's effectiveness.
Best Loadouts for Mad Maggie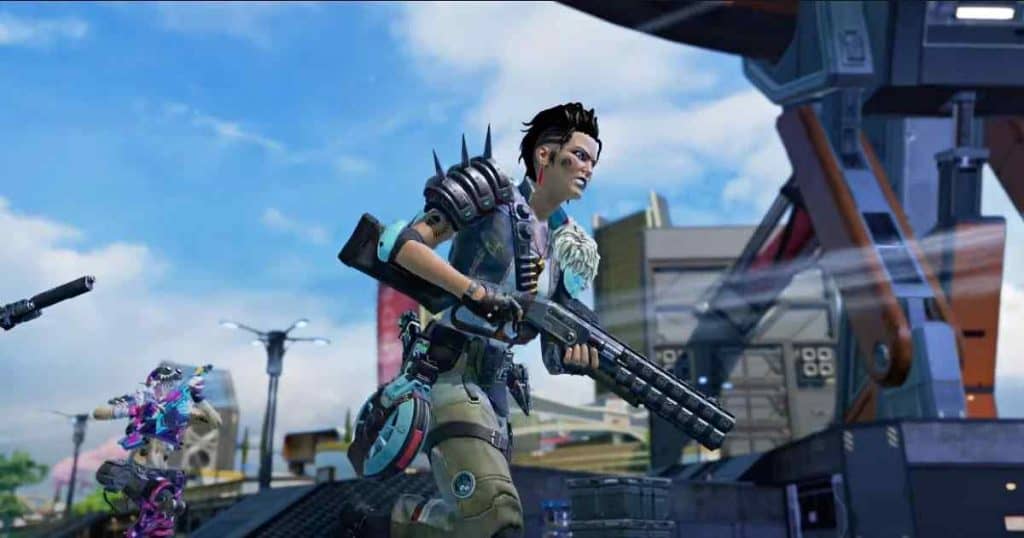 Shotguns are the name of the game when it comes to Mad Maggie. Not only does it line up with her gameplay of burst damage but it also gives her an amazing speed boost. This boost can be vital in different situations. It makes you faster than your enemy and gives you the ability to catch and kill them. When we talk about shotguns, you have different options like the Peacekeeper, the Mastiff, and the Eva-8 shotgun.
You can also go with Mozambique with the Hammerpoint rounds that deal 35% bonus damage to all enemies without shields. All of these weapons are excellent for Maggie as they not only give her bonus speed but are also deadly at close range and can instantly destroy enemies.
Ideal Legend Pairings for Mad Maggie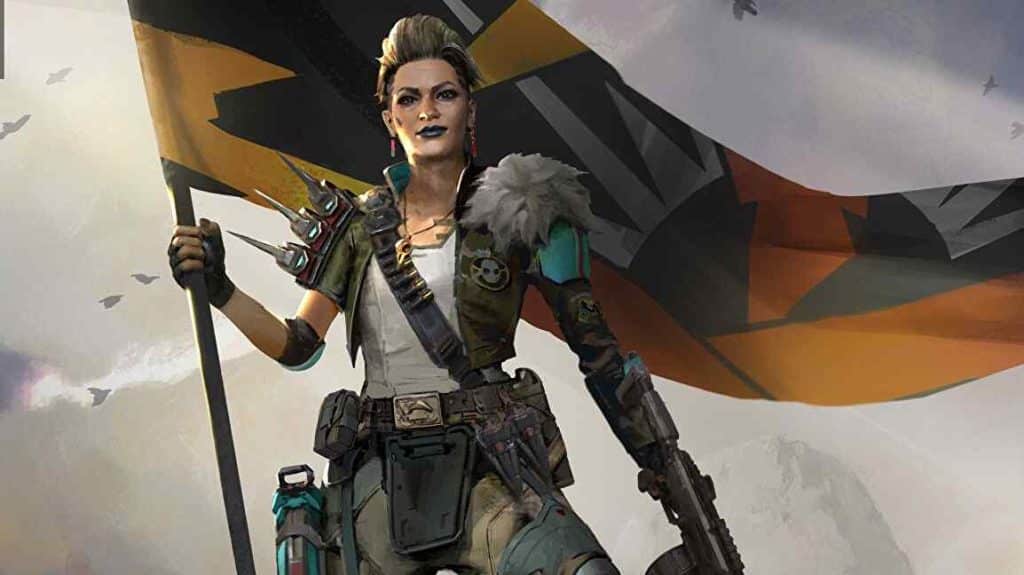 What truly makes Maggie stand out is that her abilities make her compatible with almost all Legends in the game. The absolute way synergy for Maggie is with Legends like Bloodhound and Seer.
These Legends pair well with Maggie because they have track abilities that can instantly tell you the location of an enemy. Once you know where the enemies are, you can use the Riot Drill to take them out.
Similarly, Maggie also has great synergy with Bangalore. You can pair up Bangalore's smoke with Maggie's passive quite effectively. The smoke provides you with a window where you can take a shot at the enemies and then track them without them even realizing what's happening.
Finally, Maggie also works amazingly well with Rampart. You can provide cover with her Amped Wall and use it to use the drill against them and deal insane damage without the fear of getting hit yourself. You can also provide cover for other teammates through your ball as they make a push at the enemies.
Legends that Counter Mad Maggie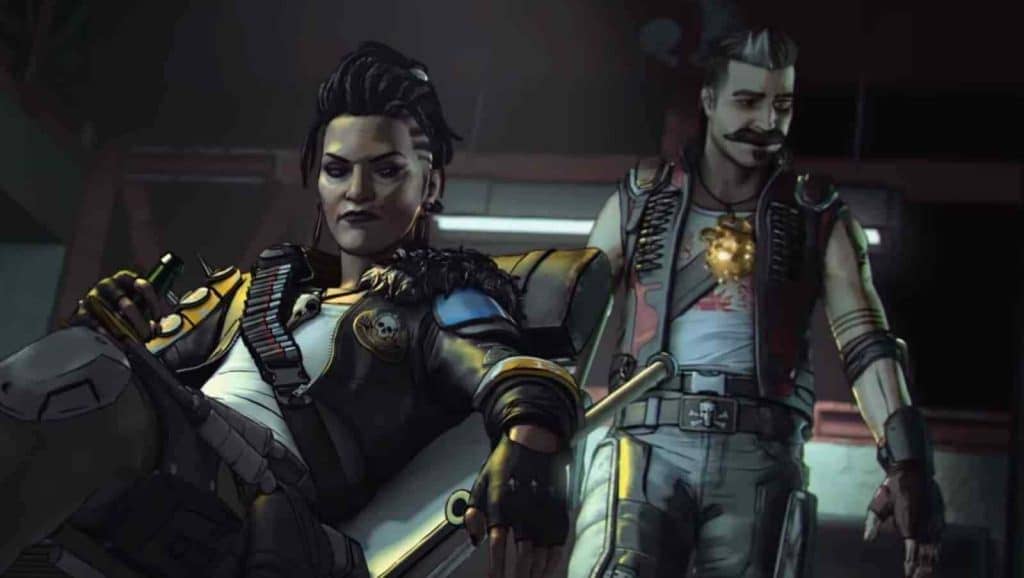 Out of all the other 22 Legends in the game, Maggie is only truly countered by Wattson. Wattson's ultimate ability can render Maggie useless if it is properly channeled. Her ultimate creates a pylon that can block all incoming projectiles.
This means that Wattson can single-handedly care for both the Wrecking Ball and the Riot Drill. So, you must be very careful when picking Maggie against Wattson in a game.
Legends Countered by Mad Maggie
Maggie can destroy many Legends and render them useless in the game. Number one on that list is Gibraltar. Before Maggie, Gibraltar was considered a defensive juggernaut with his impenetrable wall.
However, Maggie can completely neutralize the wall with her Riot Drill. The drill can pierce through the wall and damage any Legends standing on the other side.
Similarly, Maggie can also destroy almost all defensive Legends with her drill. Legends like Rampart, Caustic, Lifeline, and Loba are useless against Maggie because they cannot hide behind walls and heal their teammates or themselves.
Best Role for Mad Maggie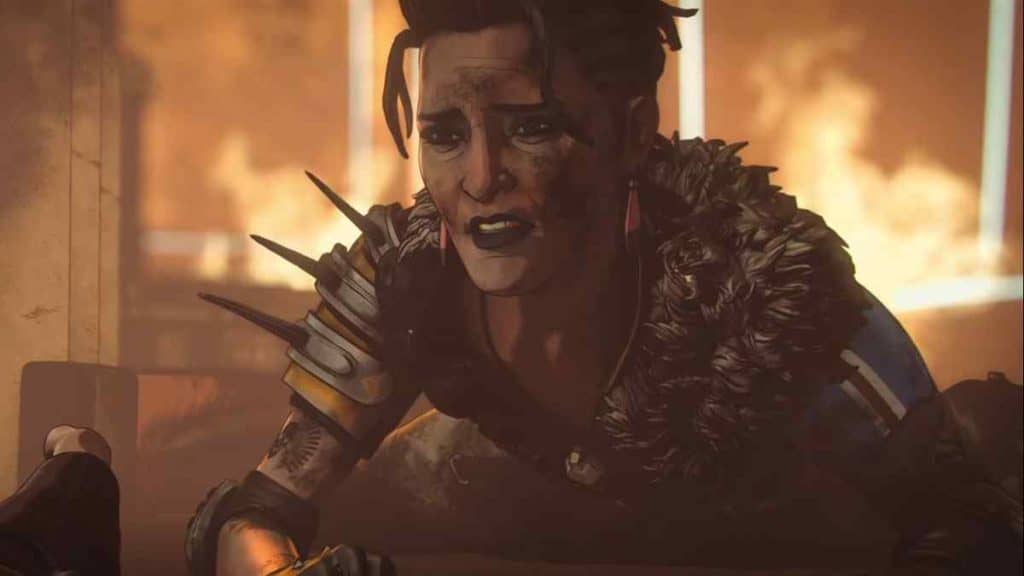 If you understand what role you're supposed to play with a Legend, that's almost 90% of the work. If you play the right role, you can maximize your Legend's potential and get the most out of them.
That is also important when you play with Mad Maggie. After looking at her abilities and strengths, we believe that Maggie is best suited in the Offensive or Utility roles.
All of her abilities are offensive, and she has the HP pool to initiate and tank damage as well. She is perfect for aggressive death ball lineups that can destroy the enemy team without breaking a sweat.
So, if you play her as an aggressive-minded tank, you can get the most out of her and improve your chances of carrying a game.
Is Mad Maggie Actually Good?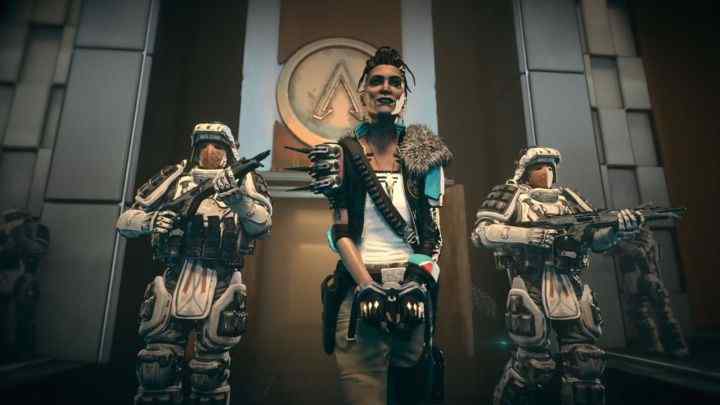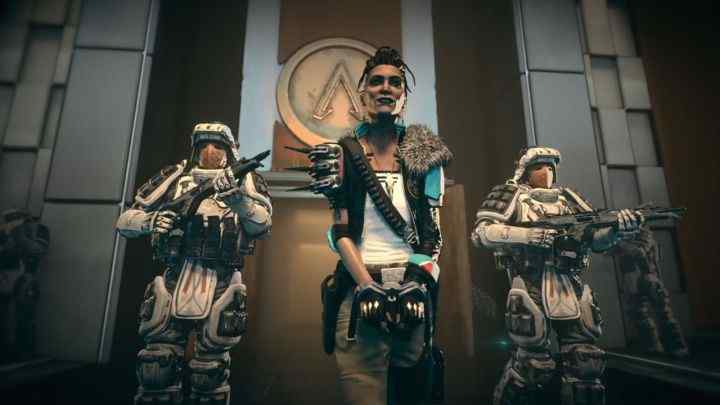 Yes, Mad Maggie is an amazing Legend in offense and defense. Her abilities allow her to easily track her enemies and take them out. She can also uncover enemies that are hidden in different structures and force them to come out and get killed by your teammates.
Her ultimate provides great versatility and can be used for both offensive and defensive strategies.
She is also extremely versatile when it comes to Legend Pairings. You can play in any team with almost every Legend in the game, and she will have a massive impact. She also counters a large chunk of Legends in the game, making her an even more impressive Legend than others in the game.
If you pair her with Legends that complement her playstyle and use the correct weapons, you can create a killing machine that can play as both a tank and a damage dealer. This makes her an extremely powerful Legend you can master and play at all ranks.
Conclusion
This concludes our guide on Mad Maggie and whether she is a good Legend. In this guide, we talked about Mad Maggie and all the different abilities she brings to the table.
We sincerely hope this guide helped you answer whether Mad Maggie is a good Legend. Let us know what you think about the guide in the comments below. Your feedback is always valued and appreciated. Till next time, good luck and have fun!