Some tasks in Stardew Valley can take a lot of time and require much patience. For example, when chopping down trees, you will see a big long animation that slows down the process, but fortunately, players have found a way to cancel that long animation in Stardew Valley, which allows you to chop the woods down a lot faster.
You can easily cancel animation in Stardew Valley by installing AutoHotKey and then running a script. Ensure you have a mouse with at least two extra side buttons otherwise, you cannot animation cancel in Stardew Valley.
We will teach you how to animation cancel in Stardew Valley and discuss if it is possible on the console.
Related: How To Save In Stardew Valley Switch?
What Does Animation Canceling Do In Stardew Valley?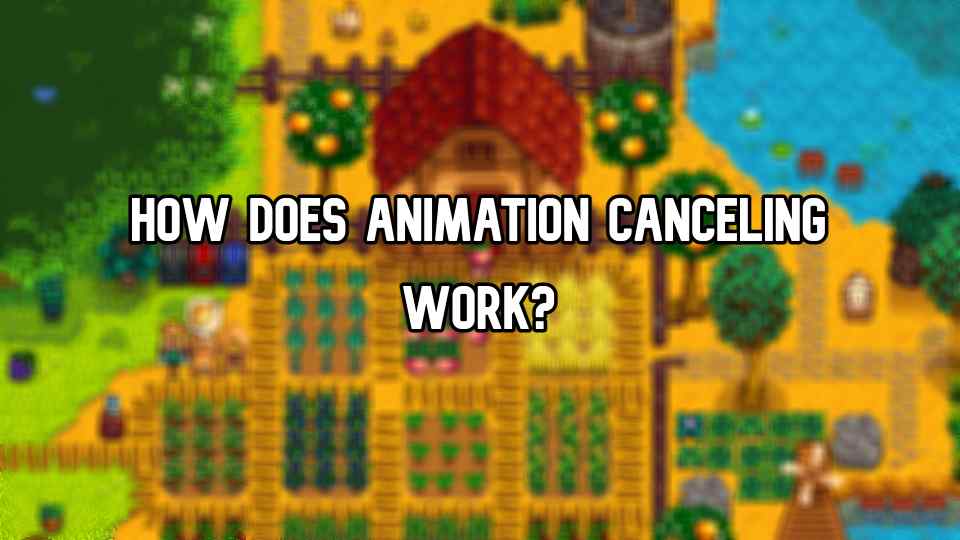 Animation Canceling makes your gameplay faster than before. You will notice while chopping down trees or executing any comparable task an animation plays, which is possible to bypass.
The animation slows down your activity and is not worth seeing. That's why Stardew Valley players came up with a means to "animation cancel," which cancels the dull animation and saves you a lot of time!
How To Animation Cancel In Stardew Valley?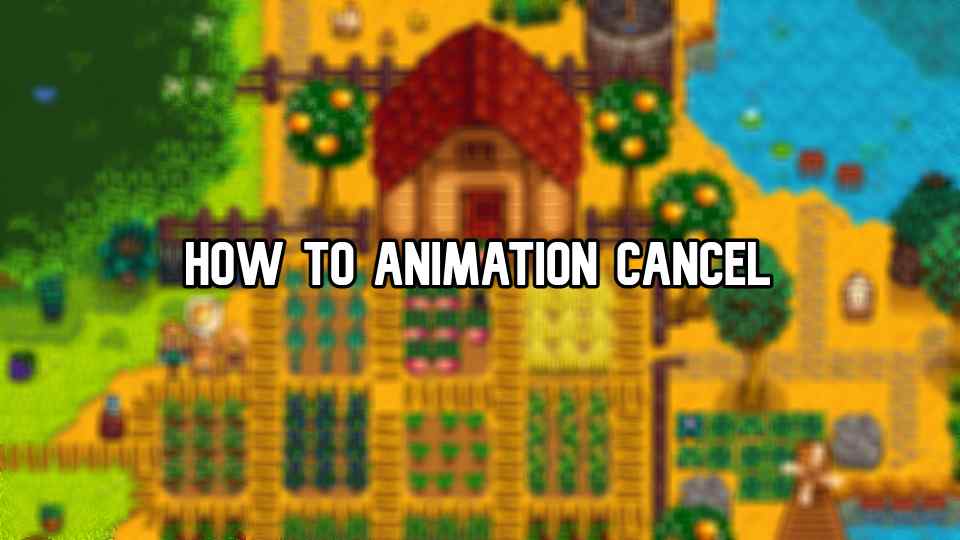 Now that you have learned that animation cancellation saves you a lot of time, you should know how to do it. Animation Canceling can be done in two ways.
Those ways include;
Running a simple script
Manually binding your key binds to the specified keys.
The first step is a lot faster, and the second is not worth wasting time on as it requires much more effort.
Running A Script To Animation Cancel In Stardew Valley
So, to begin with the script, first of all, you will have to download a simple program or software called autohotkey. You will have to run the setup and just install the software. Then you will have to download this script.
After downloading the script, you will see an "H" kind of icon on the script. You must right-click on the script and then click on "Run Script." The script will start to run and only work once you launch Stardew Valley.
Related: How To Get Pearls In Stardew Valley?
How Does The Script Work For Animation Cancel In Stardew Valley?
The script rebinds some of your controls. It binds one of your mouse buttons to R and then the second mouse button to Rshift. The space key is bound to the Delete key, and Delete is bound to the space key.
Note: If you play in a multiplayer server, then you will not be able to add spaces in the chat
After launching Stardew Valley, go into your preferred game mode and press the two mouse side buttons and the space key together. You will need some practice to improve; as you know, Practice Makes Perfect!
Can You Animation Cancel On the Console?
No, you cannot cancel animation on consoles. It only works on a PC. As you cannot run any kind of script on consoles.
Conclusion
You must download the software to cancel the animation and run a script. This can save you much time as you skip a whole animation frame. This, unfortunately, will not work on consoles because you cannot run scripts.