If you are a user of Steam, you may already be acquainted with Steam Trading Cards. These cards can be obtained by playing various games, and they can be combined to create medals. They can help personalize your Steam Profile and give it a more vibrant and lively appearance. Obtaining these Trading Cards, on the other hand, can be a tedious and time-consuming procedure.
This is where Idle Master comes in. Idle Master is a third-party software tool that allows you to earn Steam Trading Cards without having to play the games that you own. Instead, the software automatically idles in your Steam games, which triggers the random drop of Trading Cards.
In this article, we'll look closer at Idle Masterworks and how you can use it to boost your Steam Trading Card collection. We'll also explore the safety considerations of using third-party software tools like Idle Master and provide a step-by-step guide for using the software effectively.
So whether you're a seasoned Steam veteran or a newcomer to the platform, read on to learn everything you need about Idle Master.
Also Read: How Much Are Steam Gems Actually Worth?
What is Idle Master?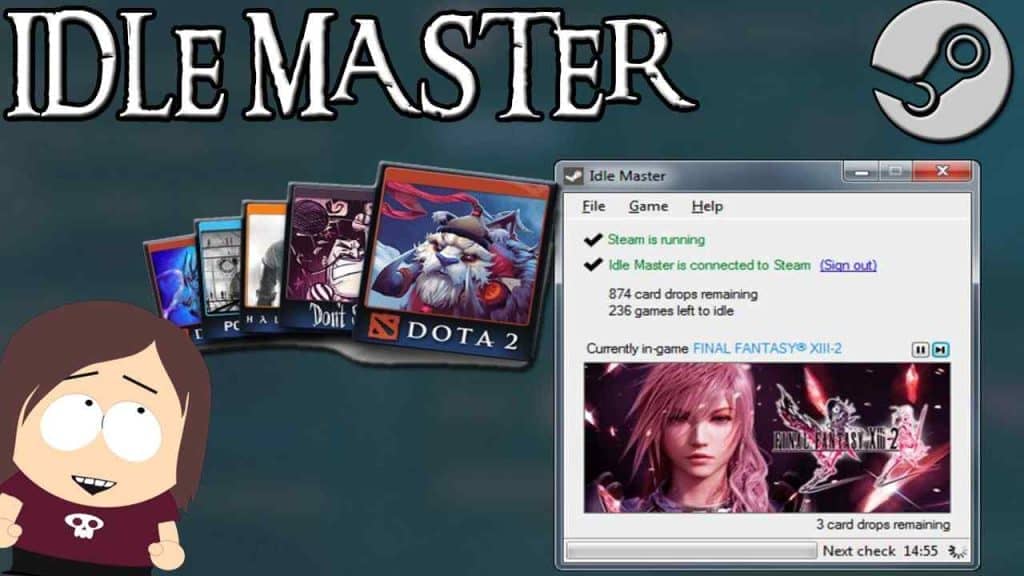 A user on Steam named jshackles built the third-party software application known as Idle Master. It was created to make it easier for Steam users to acquire Trading Cards without playing their purchased games.
The program operates by randomly dropping Trading Cards when it is idle in a user's Steam games.
How Does Idle Master Work?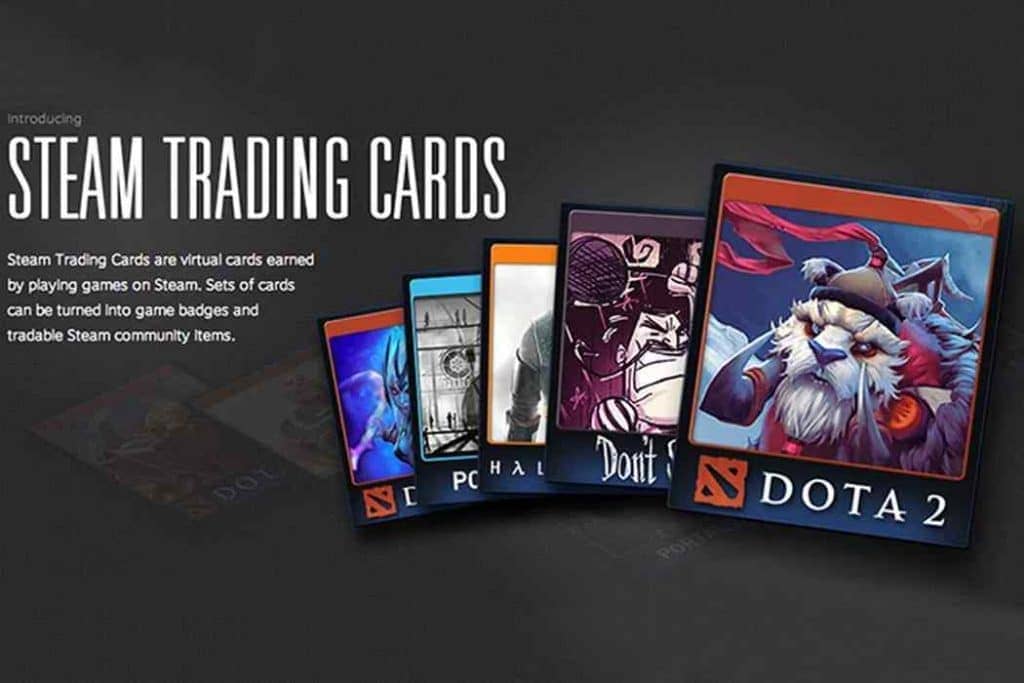 Idle Master will fool Steam into thinking that a user is actively engaged in gameplay even when they are not actually doing so.
When a user launches Idle Master, it will automatically launch the Steam client and begin "playing" the first game in the user's Steam collection. Following this, the program will remain inactive within the selected game for a predetermined amount of time, typically equal to two hours, before moving on to the next game in the user's collection and continuing the process.
When you play inactive, Idle Master will periodically search for new Trading Card drops.
When a new card is released, the software will pause and add it to the user's collection. This process will continue until the necessary quantity of cards has been collected. Trading Cards have a chance of being discarded more frequently if the software is set up to idle in multiple games at the same time.
Is Idle Master Safe?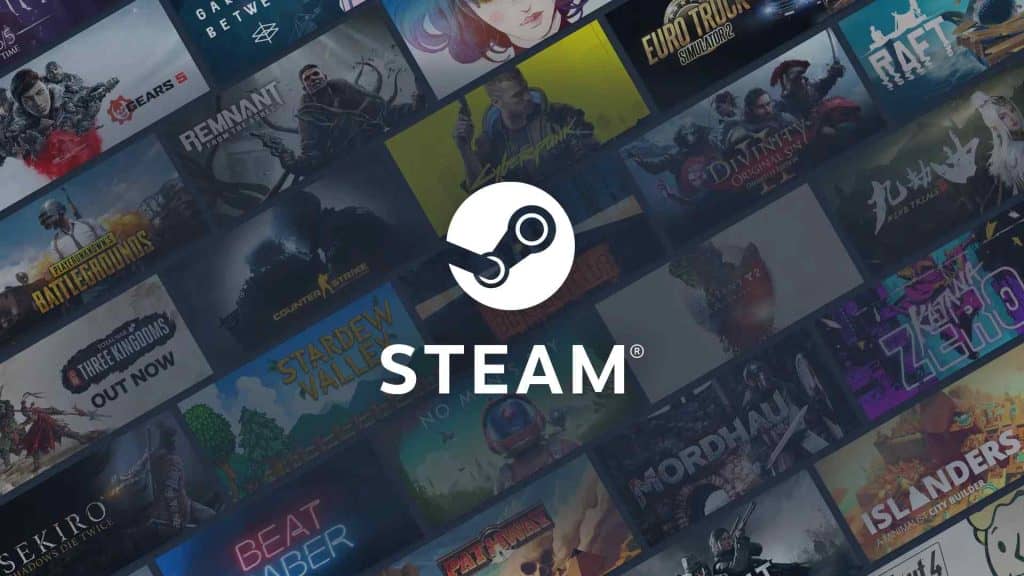 Even though it is commonly believed that using Idle Master is safe, users should be conscious of a few concerns that may arise as a result of their use of the software.
To begin, since it is essentially against the terms of service for Steam to use third-party software tools like Idle Master, it is always possible that your account will be terminated due to your use of these tools.
Despite this, there is a relatively low risk of being barred from using Idle Master, particularly if you refrain from abusing the software in any way.
Second, to ensure that the version of the program you are downloading is secure and free of viruses, you must ensure that you are only downloading Idle Master from a trustworthy source, such as the official website for GitHub.
It is essential to exercise extreme caution whenever downloading and implementing any software a third party produces because some malicious players have produced false versions of Idle Master that contain viruses.
Last but not least, it is essential to bear in mind that the functionality of Idle Master could be disrupted by the anti-idle mechanisms already integrated into specific Steam titles. You may need to physically modify the software or employ another strategy to achieve idling success in that particular game.
Related: Where Can You Find The Settings Button On Steam?
How to Use Idle Master?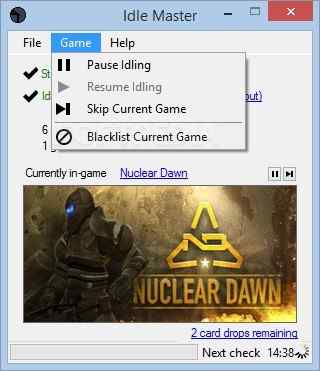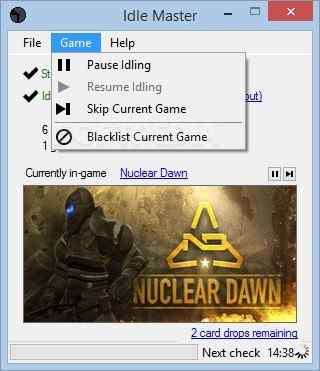 Using Idle Master is relatively straightforward. Here's a step-by-step guide:
Download and install Idle Master from a reputable source.
Launch Idle Master and log in to your Steam account.
Wait for Idle Master to scan your Steam library and detect all the games eligible for idling.
Click the "Start Idling" button to begin idling in the first game in your library.
Wait for Idle Master to idle in the game for the desired time, typically around two hours.
When a new Trading Card is dropped, Idle Master will automatically add it to your inventory.
Once you have earned all of the Trading Cards for a particular game, Idle Master will move on to the next game in your library and repeat the process.
Repeat steps 4-7 for as many games as you want to idle in.
After all these steps, you can start farming the Steam trading cards easily. You will have them in your inventory, so check it out after you are done idling.
Conclusion
Even though there is always a chance of something going wrong when you use third-party software solutions like Idle Master, the program is generally considered safe as long as you get it from a trustworthy source and use it responsibly. You can get started collecting Trade Cards and playing idle games on Steam very rapidly if you follow the recommendations in this article and put them into practice.
Although Idle Master is a fantastic tool for acquiring Trading Cards, you shouldn't rely on it as a replacement for actually playing your games. Instead, use it to acquire Trading Cards.
The value of Steam Trading Cards can be maximized by using the cards in conjunction with other elements, such as emoticons and game backgrounds, to create unique insignia. To make a badge, you need to have every necessary object, the majority of which can only be obtained by playing the game in question.