DayZ Hardcore Mode intensifies the survival gaming experience, testing players' skills with brutal environmental conditions, limited resources, and unrelenting enemies. It's not your typical survival game; it's a fierce battle for dominance in an unforgiving virtual world, perfect for avid gamers seeking a challenge.
This post delves into understanding the DayZ hardcore mode and unveils the challenges of the survival game.
DayZ: A Post-Apocalyptic Survival Game
DayZ is an open-world survival game set in the post-apocalyptic Chernarus, bridging survival and PVP FPS genres. Playable on PS, PC, and Xbox, it challenges players to survive in a zombie-infested world, scavenging for essentials.
Encounter hostile players and zombies for added tension. Hardcore Mode intensifies the experience, making it perfect for seasoned players seeking a true survival challenge. With its immersive atmosphere and realistic mechanics, DayZ provides a unique and engaging apocalyptic adventure.
Experiencing Hardcore Mode
In DayZ Hardcore Mode, we encounter a true survival challenge that pushes our skills to the limit. The emphasis on scavenging for resources, combat, and navigating treacherous environments makes this the ultimate test in the post-apocalyptic world.
One aspect of the experience is joining hardcore survival servers, where we face even greater difficulty in finding supplies and battling against other players. These servers force us to rely on our instincts, as well as ensure that we adapt to constantly changing circumstances.
Through this process, we learn to overcome numerous challenges while immersing ourselves in the unforgiving landscape. The unpredictable, authentic, and brutal nature of hardcore survival makes every decision crucial and truly tests our perseverance.
Surviving in the Open World: Food and Water
In DayZ Hardcore Mode, we must prioritize our needs in the open world to stay alive. Food and water are essential for survival, and there are multiple ways to obtain them.
Canned food is often found in abandoned buildings or vehicles, providing ready-to-eat sustenance. However, we must also be prepared to hunt for raw meat. After hunting, we'll need to cook the meat properly, as consuming it raw can lead to illness.
Water sources, such as wells and ponds, can be precarious due to contamination. We should always carry a water purification solution to ensure the water we drink is safe.
Leveraging Loots and Weapons for Survival
In DayZ Hardcore Mode, survival hinges on loot and weapons. Effective inventory management is vital, prioritizing key items. Backpacks are invaluable for increased storage. Early acquisition can greatly aid survival.
Weapons are essential for self-defense against players, zombies, and wildlife. Reliability and ammo reserves matter. Employ stealth and precise aiming to conserve ammo. 
In this mode, every move must prioritize survival. The tactical use of loot and weapons is critical to overcoming relentless challenges.
Engaging with The DayZ Community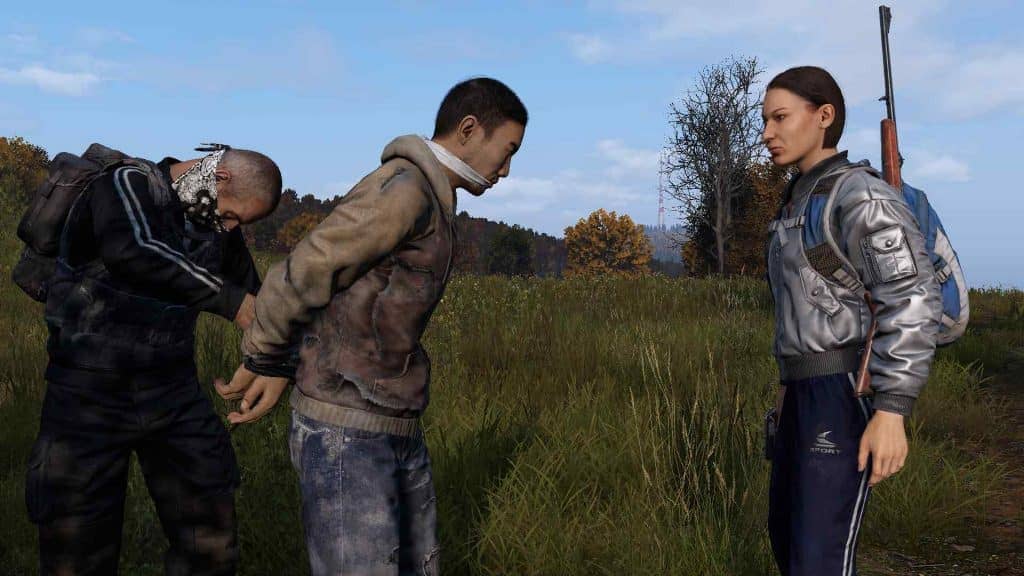 The DayZ community is active and immersive, with Reddit's r/dayz subreddit serving as a hub. For DayZ Hardcore servers, check out r/dayzservers on Reddit. New players seeking challenges and info on in-game factions can start there.
For a deeper experience, join the DayZ PS4/PS5 Survival group on Facebook. Be confident, ask questions, and embrace the supportive community for a unique gaming experience.
Navigating DayZ Hardcore Mode's vast landscape is challenging. Understanding the coast and direction is crucial. The coast serves as a starting point for players, guiding navigation using landmarks.
Direction is determined by the sun, stars, and terrain features. The sun rises in the east and sets in the west; stars help locate the North Star at night. Terrain shapes like valleys, ridges, and hills aid navigation. Mastery of these techniques enhances survival in this challenging environment.
Fire Handling: Matches and Firefight
In DayZ Hardcore Mode, fire plays a crucial role in our survival. To start a fire, we need dry matches. Once we have matches, we can combine them with kindling and sticks to create a fireplace. Keep in mind that matches won't work in the rain.
Firefights are intense in this mode. We must master tactics like advancing, flanking, and bounding. To outwit our opponents, use suppressive fire to control their movements or precision fire to take them down. Remember, in this true survival challenge, every decision counts.
Modifying Your DayZ Experience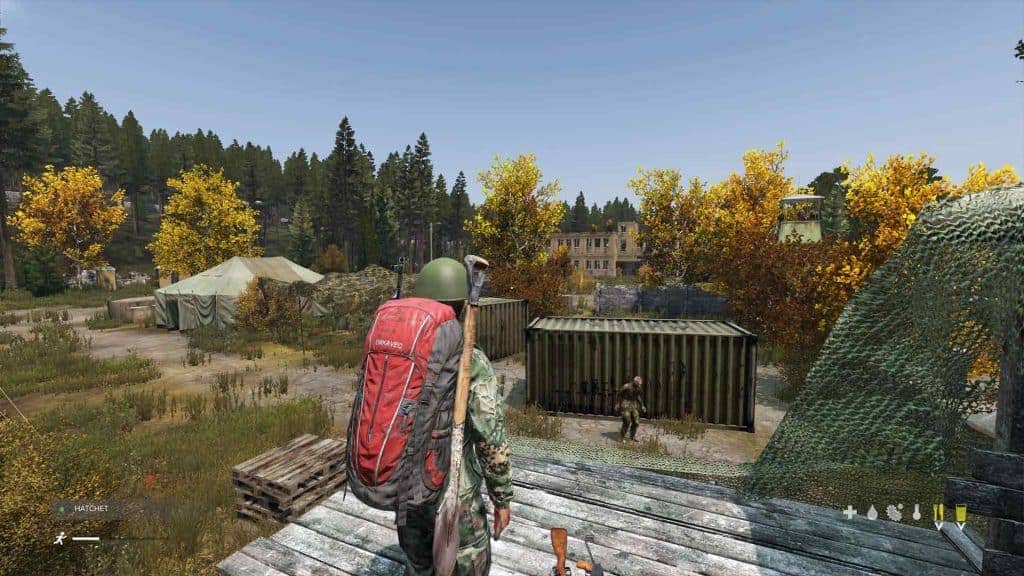 To elevate the DayZ Hardcore experience, mods are key. DayzUnderground enhances realism and challenge, aligning with the game's vision. The DayZ Insanity mod intensifies survival, testing players with harsher conditions.
For the ultimate challenge, the DayZ Ultra Hardcore Survival Mod Pack adds unique hurdles. The Medical Attention mod deepens medical mechanics, requiring strategic health management.
Incorporating these mods adds complexity and immersion, creating new challenges. Choose mods that suit your preference to immerse yourself in DayZ's hardcore world.
Handling Threats: Zombies and Other Players
In DayZ Hardcore Mode, our survival depends on effectively handling encounters with zombies and other players. When facing zombies, it's essential to maintain a safe distance and conserve ammo. Use melee weapons when possible and aim for headshots to take them down quickly.
Firefights with other players can be unpredictable. Communication and teamwork are crucial for success. Utilizing maneuvers like advancing and flanking can catch your opponent off guard. Try to gain the upper hand by establishing a position of fire superiority and exploit any weaknesses in their defenses.
In this relentless environment, we must be cautious and stay vigilant. Adaptability and quick thinking can be the difference between survival and defeat.
Managing Health: Bandages and Hospitals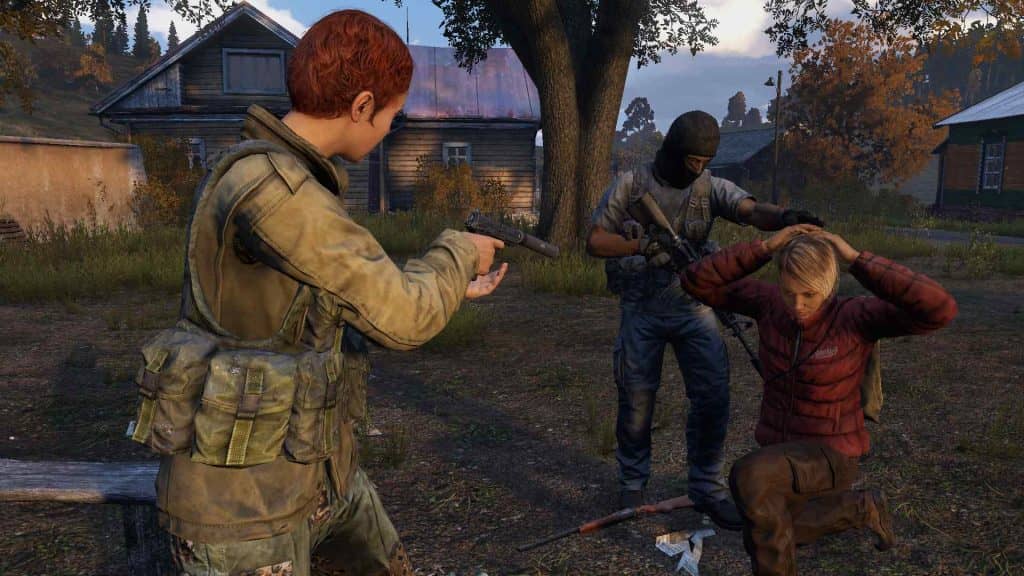 In DayZ Hardcore Mode, health management is vital. Use bandages for injuries to prevent blood loss, found in locations like hospitals. MedicalAttention mod adds complexity, making hospitals crucial for survival. Stay confident, informed, and prepared for the true survival challenge. Good luck!
A Day in DayZ: A Realistic Survival Challenge
DayZ's hardcore mode amplifies the survival challenge with scarce resources, harsh conditions, and menacing zombies. Strategic planning and caution are vital, as taking risks can be costly. Adaptation and resource preservation are crucial. It's not just a game; it's an immersive and truly challenging survival experience.
For more DayZ tricks, click on the link https://battlelog.co/dayz-hacks/
Conclusion
In DayZ Hardcore Mode, we experience a true survival challenge that pushes our limits and skills. This mode provides an intense and immersive gameplay experience, requiring strategic thinking and meticulous resource management.
As we navigate the unforgiving world of DayZ, we must remain cautious, confident, and adaptable in order to survive and thrive.