The best and cheapest gaming monitor for Xbox Series X/S may be something you're interested in and you are in the right place now. The essential details regarding the best gaming monitors for Xbox Series X/S consoles are covered in this article.
One of the finest things a gamer can do is to spend money on a high-end TV or monitor, regardless of whether they like to play on a computer or a console. This will enable you to maximize your game experience.
In the beginning, most gamers play on their TVs, but these days, gaming monitors are more commonplace. Many people even say it's their favorite. One of the newest 9th-generation gaming consoles is the Xbox Series X and S, and to perform to their best capacity, they require a screen of very high quality.
A poor display shouldn't slow down your Xbox. In addition to 8k, the Xbox Series X supports several display resolutions with a maximum refresh rate of 120Hz, including 720p, 1080p, 1440p, 2160p, and 4k. For consoles, 4K gaming monitors are a fantastic alternative.
Except for 8k, the Xbox Series S supports the same display resolutions as the Xbox Series X. On the Xbox Series S, you cannot play games at 4k resolution @120Hz. A 1440p monitor has the best display resolution for the Xbox Series S.
This is due to the Xbox Series X's superior GPU, more storage capacity, and increased memory over the Xbox Series S. Since there are so many gaming displays with incredible specs, choosing one to help your Xbox Series X/S perform at its best will be difficult unless you keep up with the latest developments in monitor technology.
In a hurry? Here are our top 3 favorite picks when it comes to the best budget gaming monitors for Xbox Series X & Series S in 2023!
Name
Best Overall
Acer Nitro XV282K
Budget Pick
GIGABYTE M27Q 27"
Preview
What Are Gaming Monitors?
Gaming monitors are designed to enhance the computer's visual quality and CPU output when playing games. Finally, they are responsible for displaying the results of all rendering and image processing on your computer.
They do this in a variety of ways, describing the color, movement, and clarity of a picture. Knowing what to look for in a gaming monitor will help you convert gaming monitor specifications and marketing into actual performance.
Are Gaming Monitors For The Xbox Series Worth It?
We firmly say "yes" to this. Considering that the Xbox Series X is marketed as an actual 4 K-equipped device, picking a 4K gaming display to go with them is a sensible option. If you want to limit the refresh rate and frames per second, then you can adjust this.
If you're going to play games on your Xbox Series X that can run at 120 frames per second, a highly-refreshed 1080p or 1440p display may be more appropriate than a 4K monitor.
Top 10 Best Budget Gaming Monitors For XBOX Series X & Series S in 2022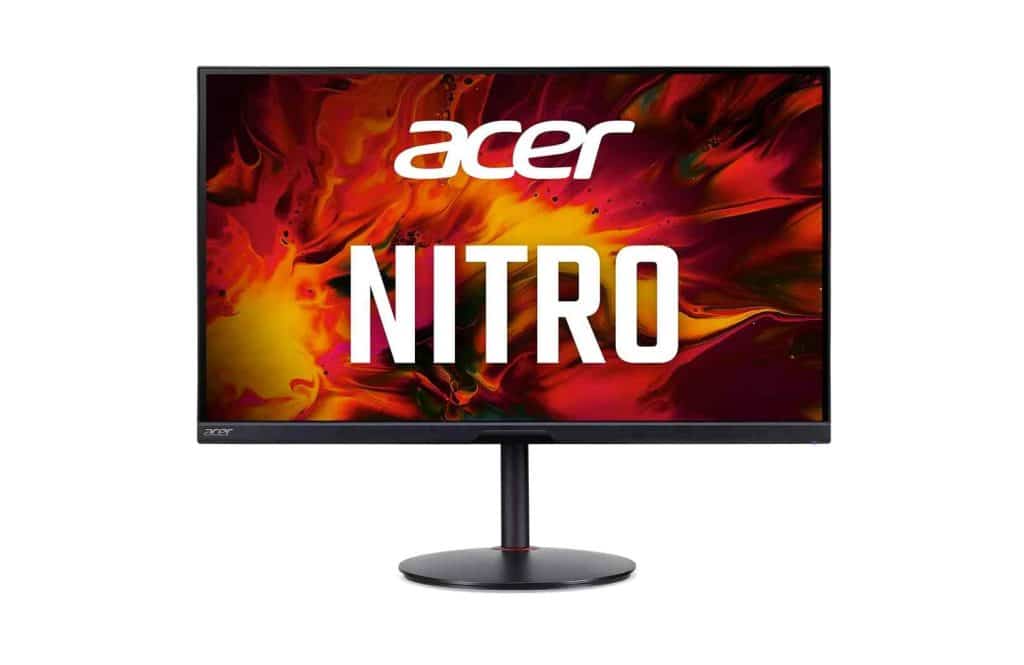 The Acer Nitro XV282K is at the top of the list. It's a fantastic 4K gaming monitor that offers the vivid colors and sharp visuals that gamers need for a superb gaming experience.
It is a 28-inch W LED monitor with an IPS screen, 3840 x 2160 resolution, 144Hz refresh rate, and 1 ms response time. Excellent viewing angles of 178/178 degrees and 16 are provided by the IPS panel. A broad viewing angle and a 9:1 aspect ratio make this display ideal for cooperative video games.
It supports HDR 400 and has a maximum brightness of 400 nits. Additionally, it supports adaptive Free-Sync, a feature that synchronizes GPU and monitors frame rates to reduce screen tearing.
The interfaces are two DisplayPort 1.4 and two HDMI 2.1 ports. With the bundled HDMI 2.1, 4k gaming at 120Hz is possible without any problems. Plus, it features an audio jack and USB Type-C 3.1 with 65W charging.
Specifications:
28-inch screen,
16:9 aspect ratio
Resolution: 4KB at 3840 by 2160
Brightness: 400 Nits Response \s
Time: 1ms Angle of
View: 178/178 Contrast
Ratio: 1,000: 1
Features: DisplayPort 1.4, 144Hz, USB-C, 65W charging, HDR 400. HDMI type HDMI 2.1 x2
Why Is This The Best Budget Monitor For The X Box Series X In 2023?
In light of its high pixel density, the Acer Nitro XV282K is perfect for gamers who want the finest graphics available. It provides faultless adaptive sync and operates at the 4K layer's maximum refresh rate. Despite the screen's mediocre contrast, it offers brilliant colors and a satisfying gaming experience.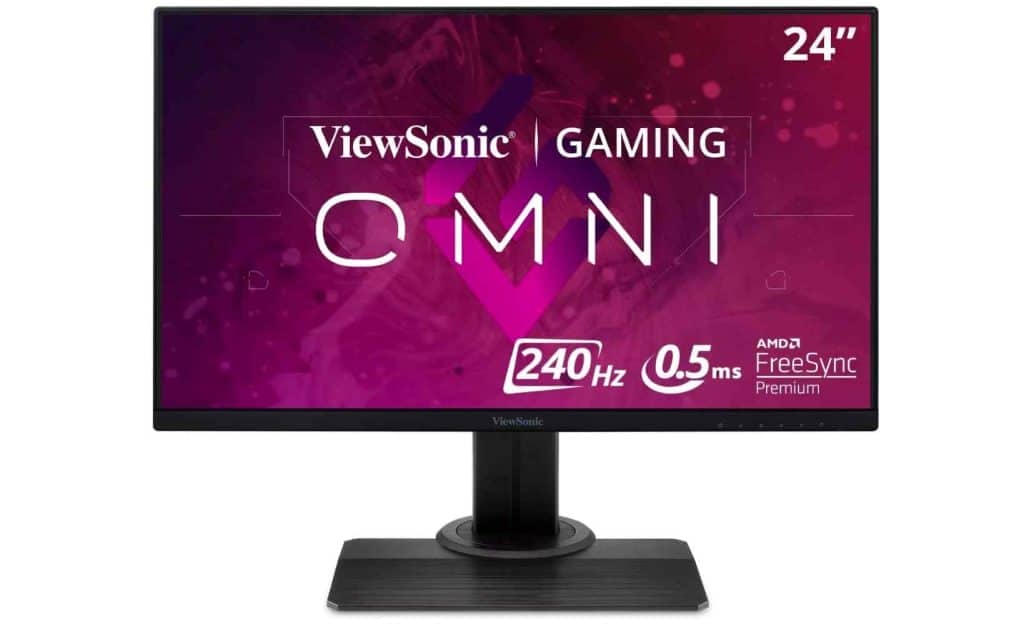 The ViewSonic XG2431 is our second recommendation if you're looking for a better basic reveal on a tight budget. It has a lower 1080p resolution that makes it a better choice if you want to play 1080p games at 60Hz and 120Hz as the images do not need to be upscaled, but it lacks the same compatibility with 1440p and 4k signals.
It is limited to 60Hz even though it downscales a 4k sign, which results in a clearer image than a 1080p sign. On it, you can also play 1440p At 60Hz video games, although VRR isn't enabled, so there could be some display tearing.
This display distinguishes itself from other cheap gaming video display units by having a quick reaction time at 120Hz and maintaining that speed even at 60Hz, ensuring that movement seems smooth.
Additionally, it offers a strobing backlight feature with adjustable glitter, which is something that not many video display devices have. Similar to the Samsung Odyssey Neo G8 S32BG85, it offers a 240Hz refresh rate that you cannot use with the Xbox, but at the very least, it has a high refresh rate in case you want to use it for PC gaming as well.
Specifications:
Display size in inches: 24
View Area (23.8 inches)
The panel type is IPS.
resolution: \s1920×1080
FHD resolution type (Full HD)
1,000 to 1 static contrast ratio (standard)
80M: Dynamic Contrast Ratio
a single LED light source
Light output: 350 cd/m2 (typical)
Regular GTG response time: 1ms
Horizontal and vertical viewing angles are both 178 degrees.
30000 hours is the lifetime of the backlight (minutes)
curvature: \sflat
Refresh Rate: 240 Hertz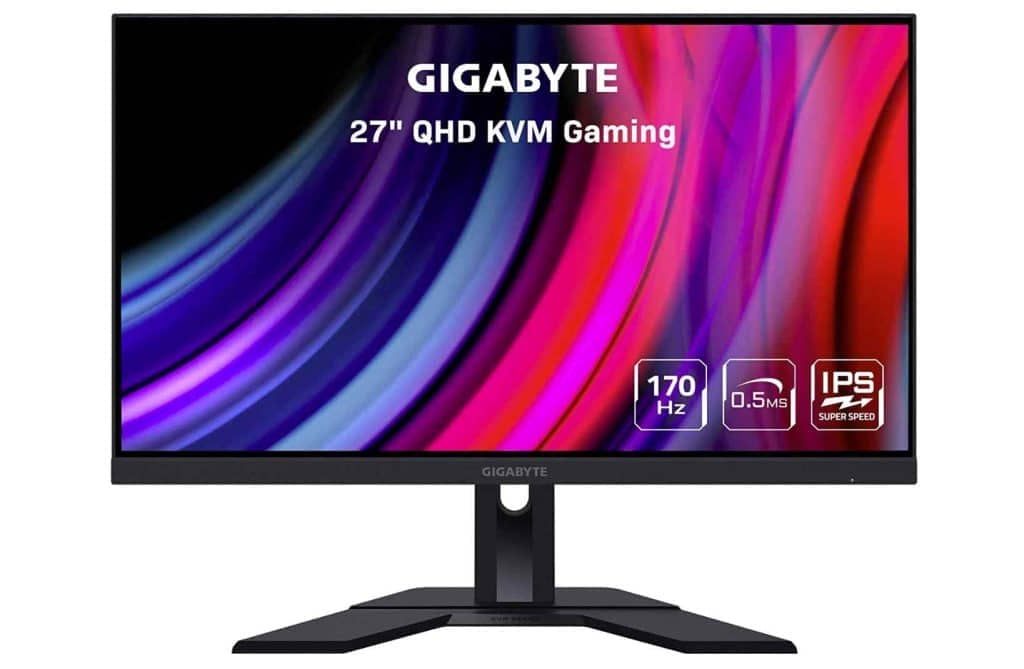 It's a popular subject that the Xbox Series X can run games at full 4K and 120Hz. A 1440p display may be more necessary, though, depending on your wallet and whether you're using an Xbox Series S. 2560 x 1440 pixels is the native resolution of 1440p, sometimes referred to as 2.5K.
Considering everything, less than 50% of the pixels are in 4K. Higher frame rates, better responsiveness, and reduced GPU stress result from this. However, fewer visual details? inevitably. For instance, when comparing a 55″ 4K TV to a 1440p Gigabyte M27Q, it doesn't, at least not in terms of pixel density. The Gigabyte panel features a higher number of pixels per inch.
Additionally, the Gigabyte M27Q supports HDR-10 and has AMD Free Sync VRR. However, you won't get the optimum HDR experience with this display because of its low brightness. There are several communication interfaces, including two HDMI 2.0 connectors, one DisplayPort 1.4 port, one USB Type-C 3.1 port, and one USB Type-B port. 2 USB Type-A ports, 3.1 ports audio out and 3.1 ports. However, as it lacks an internal speaker, this shouldn't be an issue.
Specifications:
The screen size is 27 inches, and the aspect ratio is 16:9.
Resolution:2560×1440/2.5K
350 nits of illumination
0.5ms is the reaction time.
178/178 is the viewing angle.
1,000: 1 contrast ratio
HDR 400, 170 Hz, variable refresh, DisplayPort 1.4, USB-C, and a KVM switch are among the features. HDMI 2.0 x2 connector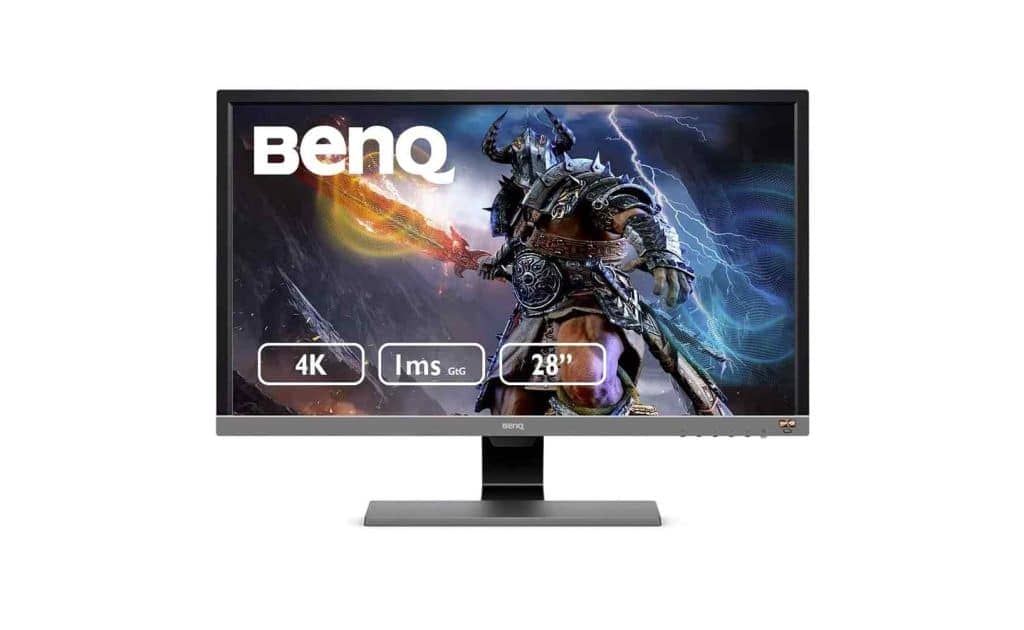 Budget-friendly 4K gaming monitor options for the Xbox Series X are necessary if you're seeking one. Naturally, 120Hz is potentially a problem for many of the best-looking games because 4K requires driving over eight million high-quality pixels on your console of choice per second. 60 Hz or 60 frames per second is still more than plenty.
So come along and play with the BenQ EL2870U, a dependable 28-inch 4K display with a strong set of gaming capability. The compatibility for HDMI 2.1 is missing, though.
It can only achieve a refresh rate of 60Hz as a result. In terms of panel technology, it uses TN rather than IPS. In that case, do not anticipate the best contrast and viewing angles. Oh, and it's 300 nits rated, so it won't also burn off your new set of retinas.
The BenQ EL2870U has a 1ms reaction time in addition to its native 4K 3840 x 2160 resolution and extremely low latency. In the actual world, 1 ms from a TN panel is often faster than 1 ms from an IPS display. It's the finest there is if you want extremely quick, blur-free images in shooters like Fortnite.
Variable framerate rates across HDMI and DisplayPort are also supported by BenQ. Although it lacks VESA HDR certification and local dimming, the EL2870U will take HDR signals and accurately display colors. This would also make a fantastic desktop display if it included a DisplayPort 1.4 connector.
Specifications:
28-inch screen size
16:9 aspect ratio
Resolution: 4K (3840 by 2160)
Luminosity: 300 nits
Response time: 1 ms
The angle of view: 170/160
Comparison: 1,000:1
Features: DisplayPort 1.4; HDMI 2.0 x2; HDR10; variable refresh rate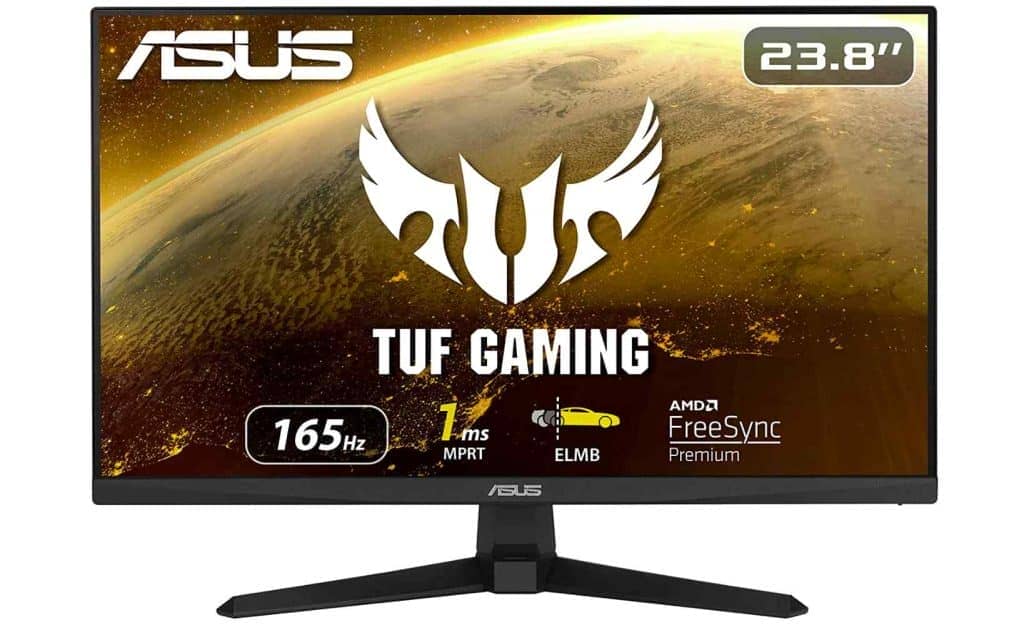 The excellent 4K gaming monitor from ASUS TUF Gaming VG289Q1A may also be utilized for a variety of other applications. It offers excellent gaming and graphic performance at an exceptionally low price. It has a 28-inch, 3840 x 2160, 60Hz rate, and 5ms panel response IPS W-LED non-glare display.
The IPS display gives it excellent viewing angles, making it ideal for exchanging viewpoints. Its 16: 9 aspect ratio, 1000: 1 color depth, 10-bit color support, and 350 cd/m2 maximum screen brightness are all included.
The VG289Q1A features many improvements intended to give you an advantage, whether you prefer frantic competitive gaming or alone- time exploring activities. Shadow Boost makes darker regions brighter without overexposing lighter ones.
You can set up numerous monitors, and have an on-screen crosshair, timers, FPS counts, and alignment markers using GamePlus hotkeys. GameVisual offers a range of customizing options in modes including racing, MOBA, cinema, RTS, RPG, FPS, sRGB, and landscape according to your viewing preferences.
To lessen screen tearing and distortion when playing games, ASUS TUF Gaming VG289Q1A also supports HDR and Free Sync technology. Two HDMI 2.0 ports, one display port, and an audio jack are all included on the device.
Specifications:
size of the 28-inch screen
3840x2160p/4k IPS panel type
60Hz refresh rate
5ms reaction time 16 aspect ratio: 9
Contrast 350 nits in the first 1000: ratio
Brightness at maximum 178°/178°. viewing position
Supports Free synchronous variable refresh rate technology HDR HDR-10
Connectivity 1 DisplayPort 1.4, 2 HDMI 2.0, and an audio jack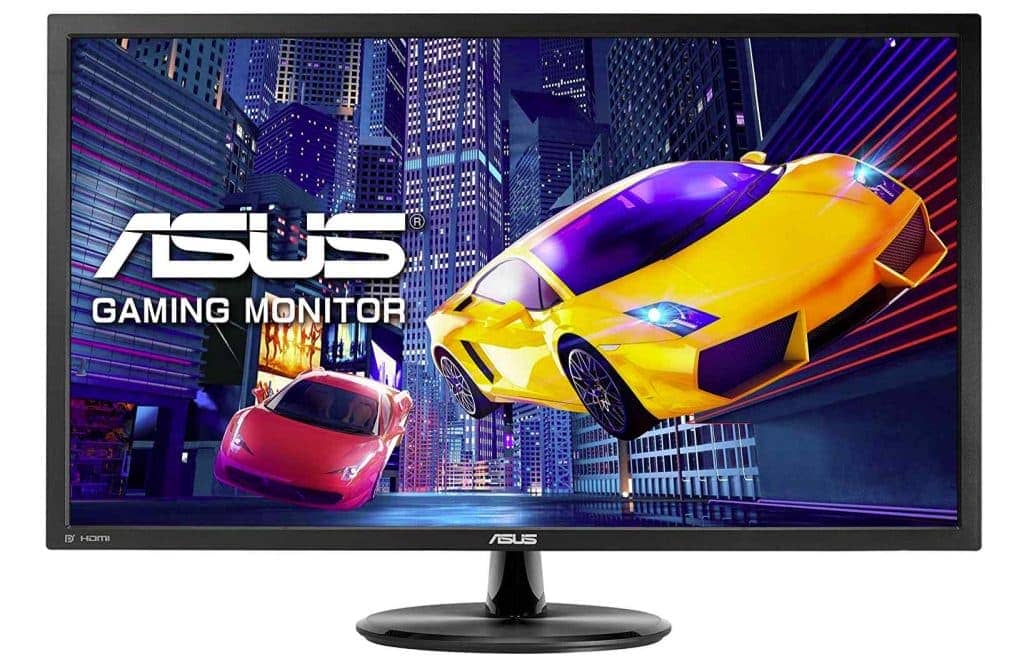 There are very few games that truly operate at the 120 frames per second we all desire if you are completely practical while shopping for an Xbox Series X monitor. You won't get anywhere close to 120Hz at 4K, especially if you're playing a graphically demanding game.
The ASUS VP28UQG, for example, would be the best option if you're ready to make a compromise and stick with 60Hz with your 4K resolution. Considering that it is a 28-inch display with full 4K resolution, the pricing is amazingly low.
The monitor contains both the necessary HDMI 2.0 and DisplayPort 1.2 connections, so it can simply be integrated into a system that also includes a PC. HDR capabilities are another standard that is lacking, but once again, the majority of so-called HDR displays aren't capable of showing HDR images.
The same is true for many gamers, who value pixel reaction time. The ASUS VP28UQG excels in this area because of its 1ms capable TN panel. In terms of color, contrast, and viewing angles, TN technology is weak.
You'd be astonished at how close it comes without losing its advantage over IPS and VA technologies in terms of speed, though. Last but not least, this value tracker ensures that your money is spent wisely.
Specifications:
Size of screen: 28 inches
The aspect ratio is 16:9.
4K resolution, 3840×2160, with 300 cd/m2 brightness
: 1 millisecond
Observation: 170/160 degrees
500: first in contrast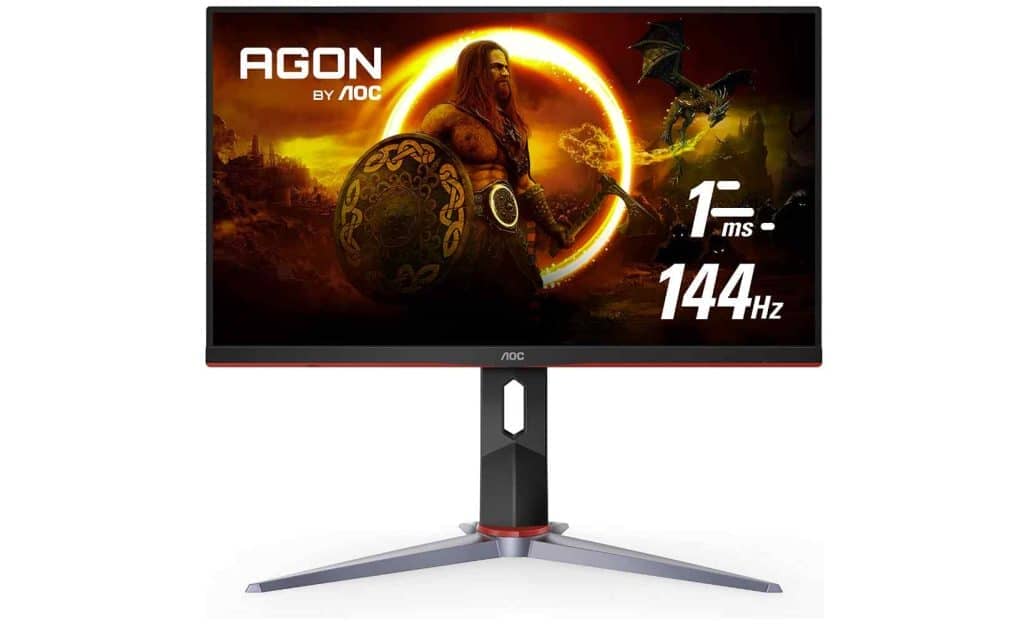 A great Xbox Series X gaming monitor is within reach, with a great IPS panel and high refresh rates. Here are AOC 24G2 and its younger sibling, AOC 24G2U. Compromise is inevitable. The 24G2 / 24G2U are smaller 24-inch monitors with a lower resolution of 1920 x 1080 or 1080p.
What's the difference between the two? The 24G2U adds a USB hub. They run at a respectable 144Hz, but the Series X only uses 120Hz. It is suitable for a very fast pixel response of 1 ms and offers both variable refresh rate compatibility and low input lag mode. Of course, this is a much lower resolution than a 4K display with half the number of pixels.
The Series X only utilizes 120Hz, but they operate at a decent 144Hz. It is designed for extremely quick pixel responses of 1 ms and provides both a low input lag mode and compatibility with various refresh rates. Of course, this has a far lesser resolution and a fourth of the pixels of a 4K monitor.
Smaller pixels, however, can lead to faster frame rates and less latency. In other words, you can fully utilize the Series X's FPS boost and 120 Hz potential. This could offer you the advantage you need in your preferred team-based shooter or battle royale game (Apex Legends, Reputation of Duty, etc.).
Specifications:
24-inch screen with a 16:9 aspect ratio
Full HD 1920×1080 resolution
Light output: 250 nits
Time to respond: 1ms
The angle of viewing: 178/178
1000:1 contrast ratio Features: DisplayPort 1.2, 144 Hz, and customizable refresh rate. HDMI 1.4 x 2 type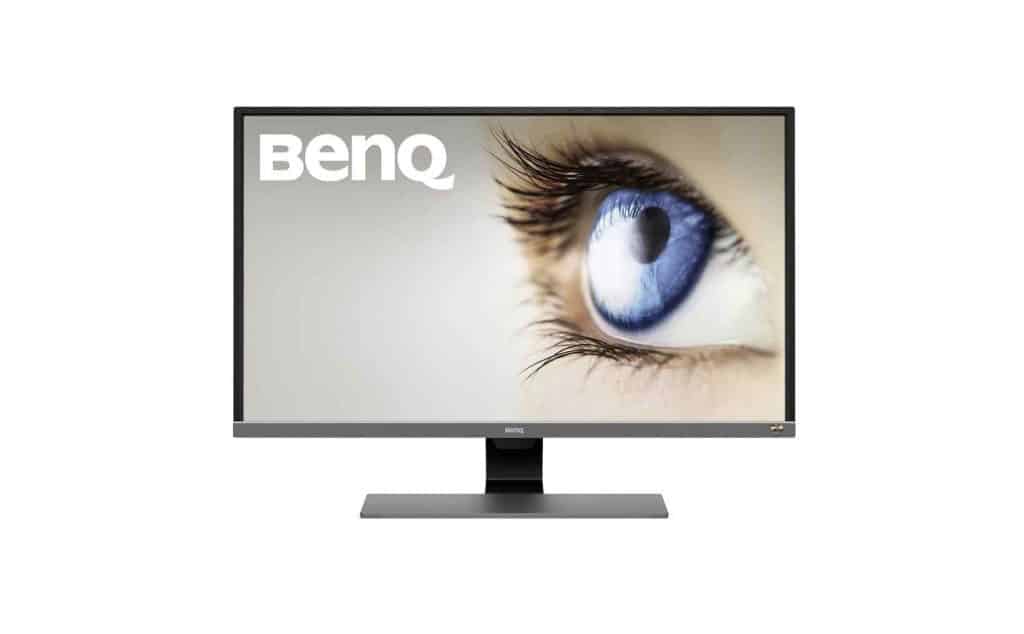 The BenQ EW3270U is a good contender for the best Xbox Series X gaming monitor since BenQ displays provide a variety of excellent value, price, and performance aspects, mainly because it is another strong 4K panel that is unbreakable.
This slightly earlier model, which is not a true HDR monitor, accepts HDR inputs like the EL2870U above but offers a respectable 3,000 IPS owing to the VA screen. A static contrast and some vibrant and brilliant hues. Even though you no longer receive 120Hz, this deal is still compelling.
It has a big 32-inch display with 3,840 x 2,160 pixels and extremely excellent core image quality. You may anticipate a monitor that is a couple of inches smaller at this price range.
A thin design that appears to be much more costly than that, along with a highly appealing overall packaging, completes the look. If 4K resolution, beautiful colors, and wide display sizes are important to you, this BenQ is a good option to take into account even though it won't quite unleash the fury of the Xbox Series X.
Specifications:
31.5-inch screen, 16:9 aspect ratio
Resolution: 3840 by 2160 in 4K
Luminosity: 300 cd/m2
: 4 milliseconds
The angle of viewing: 178/178
3,000:1 is the contrast ratio.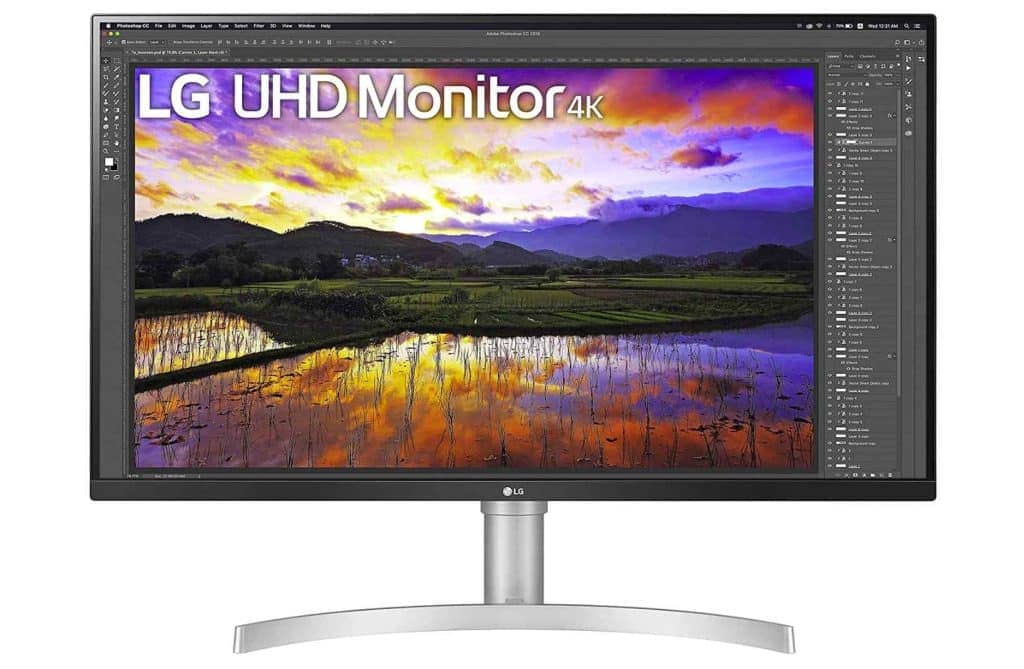 This is another affordable 4K gaming monitor with all the capabilities you need for an excellent gaming experience. The 31.5-inch 3840 x 2160p UHD display of this monitor has the following specifications: 60Hz refresh rate, 5ms response time, 178/178-degree viewing angles, and 1000 contrast ratio: 1.
Additionally, it has a 400 nit maximum brightness capability. HDR-10, a 95%DCI-P3 broad color range, and AMD-free sync technology are all supported by the LG 32UN650. Additionally, it includes dynamic action synchronization and black stabilization. It has two HDMI 2.0 ports, one DisplayPort 1.4 port, and an audio jack as far as ports go.
Additional specifications include a maximum brightness of 350 nits, a 1000 contrast ratio: 1 ratio, 178° of horizontal and vertical viewing angles, a refresh rate of 60 Hz, and a gray-to-gray reaction time of 5 ms for rich blacks, brilliant whites, and fluid video playback.
For immersive movies and music, the display offers two HDMI connectors, two DisplayPort 1.4 ports, and two built-in MAXX AUDIO 5W speakers. As an alternative, you may connect speakers or headphones via the built-in 3.5mm audio jack. Adjust the monitor's tilt and height to your preferred level of comfort, or attach it using a VESA 100 x 100 mm wall mount, monitor stand, or multi-monitor stand.
Specifications:
31.5-inch screen size
60Hz refresh rate, IPS panel type, 5ms reaction time, and resolution of 3840x2160p
16:9 aspect ratio, with the first 400 nits of contrast.
Brightness at maximum
178°/178°. viewing position
Supports Free synchronization of variable refresh rate technique for HDR HDR-10
two HDMI 2.0 ports, one DisplayPort 1.4 port, one Type-C connector, and an audio jack.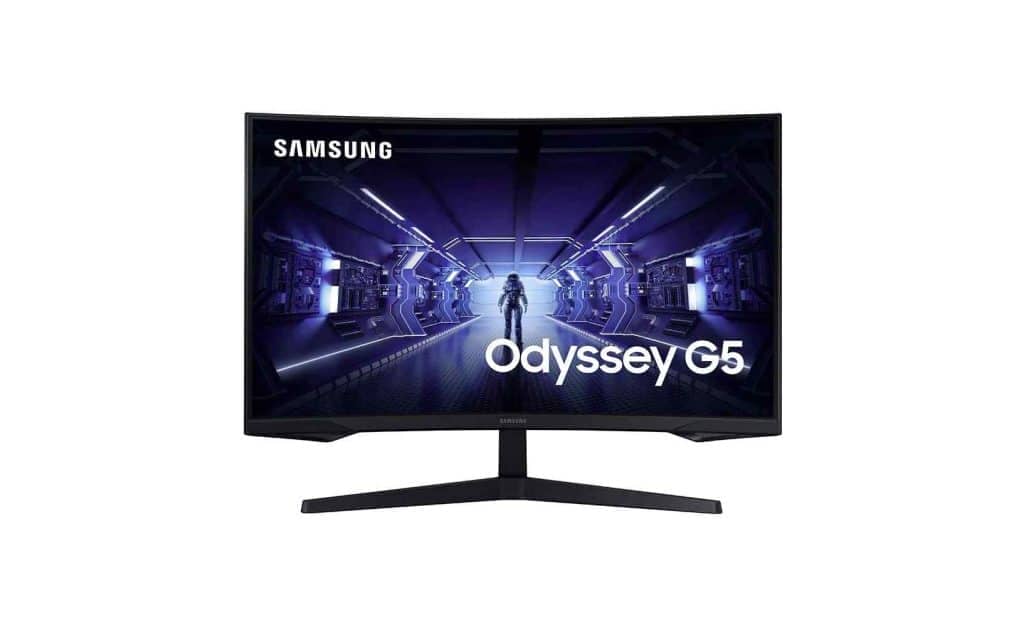 A fantastic gaming experience is provided by the features of the SAMSUNG Odyssey G5 series. This 1440p gaming monitor offers the greatest value on the list and is the only one with a curved screen. It has a 32″ 1000R curved QHD display with a resolution of 2560 x 1440p, a refresh rate of 144 Hz, a response time of 1 ms, and a contrast ratio of 2500.
A monitor having a VA screen with a 250 nit maximum brightness. Curved features and contrast ratios that give smooth, higher quality, and sharp, lifelike pictures enable gamers to get the immersive experience they desire.
Play your favorite games on the Samsung G5 Odyssey 32″ 16: 9 Curved QHD HDR VA 144Hz FreeSync Gaming Monitor and enjoy fluid visuals. To improve your enjoyment of entertainment, this QHD 2560 x 1440 resolution monitor has a curved display that fills your field of vision with high-quality images in vibrant colors.
In high-action video games, the 144Hz refresh rate and 1ms reaction time combine to reduce motion blur for clean, crisp pictures. Additionally, when a suitable graphics card is attached, AMD FreeSync Premium technology lessens screen tearing, stuttering, and other gaming phenomena.
It supports HDR-10 with an 8-bit color gamut and has support for free sync variable refresh rate technology. With a maximum brightness of 250 nits, it can't provide the finest HDR experience because it isn't VESA HDR certified. It has an audio jack, 1 HDMI 2.0 port, and 1 DisplayPort 1.2 connection for ports.
Specifications:
32-inch screen, 2560 by 1440 resolution
VA panel type
A refresh rate of 144Hz
1/second response time
16: 9 aspect ratio
Maximum brightness is 2500:1 250 nits in contrast.
HDR-10 Free Sync variable refresh rate technology is supported.
Connections audio jacks, 1 DisplayPort 1.2, 2 HDMI 2.0 ports.
How To Choose The Best Budget Gaming Monitors For Xbox Series X In 2023?
Here, we look at the characteristics of good Xbox gaming monitors. The potential factors to take into account when buying an Xbox X or S series monitor, along with advice on how to get the finest one. Please find the following to be factors to think about:
Size of the Screen
Nobody can dispute that they all desire to play on a huge screen. This can be the first item to think about before looking at other characteristics for many individuals who are unfamiliar with display technology.
This results in better color, immersion, and image quality. This isn't always the case, though. Xbox gaming requires a display that is at least 27 inches wide. There are several displays of this size that have resolutions of 1080p, 1440p, and 4k. Although you might pick a taller screen, it must be at least 27 inches.
Rate of Refreshment
The amount of time it takes for your screen to refresh once per second on your display has a significant impact on your FPS in games. The most recent series of Xbox gaming consoles, such as the Xbox Series X and S, can attain a maximum refresh rate of 120Hz, in contrast to earlier generations that could only do it at 60Hz.
Xbox gaming monitors ideal for playing games should support refresh rates of at least 60Hz. However, a display with a refresh rate of 120Hz or greater works best with Xbox Series X/S.
Display Resolution
Possibly the most significant factor in choosing a decent Xbox gaming monitor is screen resolution. This is so because your gaming performance and experience are greatly impacted by your screen resolution. Colors, FPS, and other factors are impacted by this.
Higher resolutions typically produce better results. However, not every screen resolution will maximize your Xbox's capabilities. The ideal resolution for current Xbox models, particularly the Xbox Series S, is 1440p.
Gaming displays typically have a resolution of 1080p. A 4K gaming monitor is the ideal Xbox Series X display to maximize its performance. Depending on the model of the Xbox, the monitor you use for gaming should support at least 1080p, 1440p, and 4K.
Port
It is impossible to exaggerate the significance of the types and quantity of ports in a gaming monitor. Your monitor's port types have a significant impact on how well your games run. A minimum of one HDMI 2.0 or 2.1 port, DisplayPort 1.4, USB Type-A 3.0 port, USB Type-C port, DVI, VGA port, and audio jacks should be included on an Xbox game monitor.
Most significantly, as it has a significant impact on the frame rate and quality of the game, the HDMI version of the monitor should not be lower than 2.0. Games cannot be produced at 1440p or 4K at 120 frames per second. This is only possible when using HDMI 2.0 or later.
Panel Design
The kind of panel is a factor that affects the quality of the image displayed on the screen in addition to the screen resolution. Most gaming monitors use IPS, VN, or TN panels. Depending on your demands, any of these three panels on a monitor might be useful for gaming, albeit they all offer distinct benefits.
The finest color space and viewing angles of the three IPS monitors are found in the most costly models, which makes them perfect for co-viewing. Additionally, it boasts a quick reaction time of only a few milliseconds and a superb contrast ratio. The TN panel has the shortest reaction time of less than 1 ms, is the least expensive of the three panels, and has a strong contrast ratio.
Final Thoughts
We've detailed the top options one may take into account while selecting the best inexpensive monitor in 2023, with Acer's Nitro XV282K and ViewSonic's XG2431 coming out on top. Our suggestions are based on the Xbox Series X and Xbox Series S gaming monitors that we consider to be the best on the market.
At any price range, they may be modified to accommodate the majority of people. Ratings are determined by our reviews, taking into account the cost and visitor opinion. Here is a collection of all of our 1440p and 4k monitor evaluations should you wish to make your own choice.