Some of our fondest memories of 2022 were of us playing Elden Ring solo and with friends. FromSoftware outdid itself with the fantastic gem of a game that is Elden Ring.
Everything from the luscious open world to the diverse and beautifully-put combat system blew us away. Even while we got our asses kicked by the bosses, we did not stop admiring the extraordinary game design.
Your journey as a Tarnished begins in the humble Lands Between. Greatness awaits you and nightmarish beasts crave your blood. Friendly NPCs look forward to conversing with you again, and the uncharted locations yearn to be discovered.
But, before you can dive into your great adventure, you need to build a strong character to play as. A Base Template is the first step in the right direction. In case you needed some inspiration, here are the best Base Templates in Elden Ring.
There are a total of 10 Base Templates in Elden Ring. The game will prompt you to select one prior to giving you access to the complete character creator. The Base Template is a preset build that you can customize. The best Base Templates in Elden Ring are:
Warrior
Truth-Seeker
Seafarer
Northerner
Reedlander
Draconian
Nightfolk
Curious to know more? Keep reading to find out how each of these Base Templates ended up on our list and what sets them apart and brings them together in terms of quality. We made sure to include a diverse lineup so there is a little bit of something for everyone. Without further ado, here are the best Base Templates in Elden RIng. 
Also Check Out: Best Scaling Weapons in Elden Ring
Best Base Templates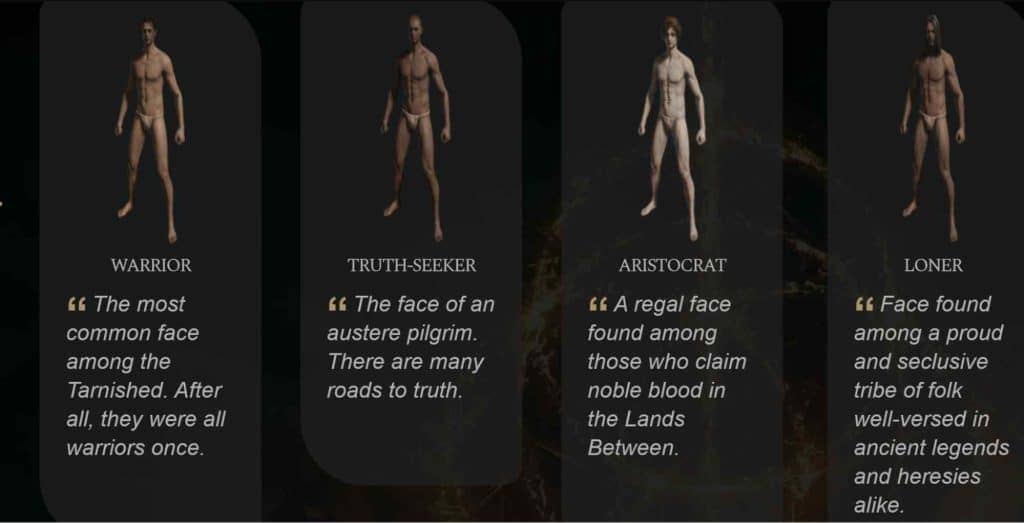 Base Templates are preset characters you choose from before jumping into a New Game in Elden Ring. The number of options in front of you is infinite as the character creation in FromSoftware games has always been lauded for its (often abused but awesome regardless) fun character creator.
While it is possible to just jump into a new game with a Base Template and no additional customizations, we do not recommend this as creating a worthy warrior depending on your playstyle is a fun and worthwhile experience that you should not shy away from. After all, can't have all this Elden Bling with such a generic mug, right?
1. Warrior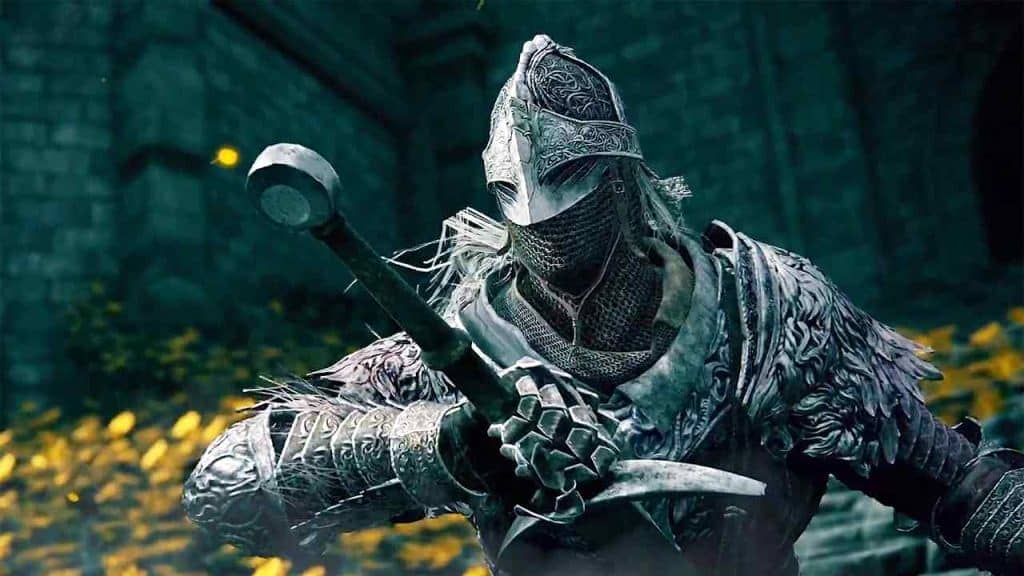 Description: The most common face among the Tarnished. After all, they were all warriors once.
Starting off things simply, we have the Warrior. The Warrior Base Template made it on this list due to how plain and unremarkable it is. Sounds counterproductive, we know. But, hear us out.
Because the Warrior is the most common face among the Tarnished, he has all the more potential for customizations to turn him into a unique badass to suit your taste. With decent musculature and an – we cannot stress this enough – unremarkable face, the Warrior is a popular choice among players due to the possible alterations.
If you wanted to create a Guts-type character with the intent of wielding a comically large Greatsword, Warrior is the way to go.
2. Truth-Seeker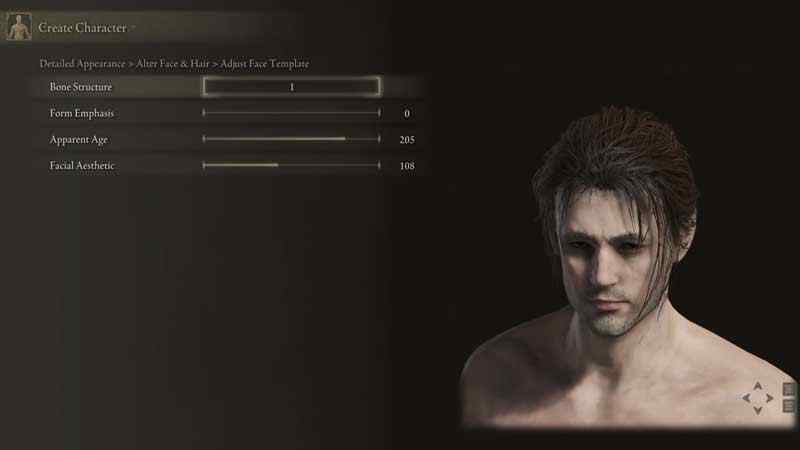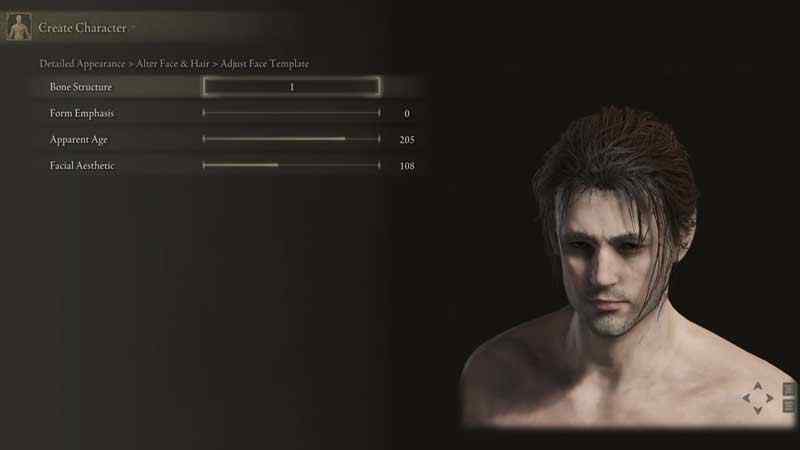 Description: The face of an austere pilgrim. There are many roads to truth.
Boring name, we know. However, the Truth-Seeker is a fun Base Template to toy around with and get right. As the description says, Truth-Seeker's face has a calmer and better expression that you do not have to fidget around with to get a natural look.
Moreover, the Truth-Seeker template has a more buff torse, although we cannot excuse the twig arms. Fans of strong buff people with a well-concealed, almost serene bloodlust should opt for the Truth-Seeker.
From a lore perspective, fans of badass scholars should take Truth-Seeker out for a spin. From a build point of view, Truth-Seekers complement dexterous playstyles the best.
3. Seafarer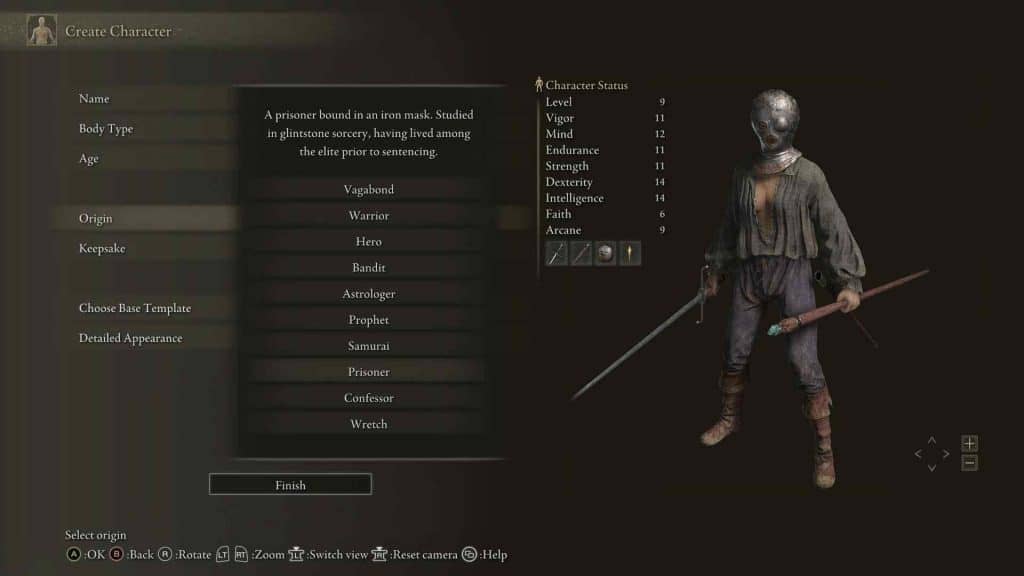 Description: The face of one who wanders the seas in search of their home in the Lands Between
Aquaman who? Seafarer is how we imagine Mermaid Man from SpongeBob to look like in his youth. Jokes aside, Seafarer is one of our personal favorite Base Templates on today's list. That is because of the monotonous theme nearly half of the Templates have.
The Seafarer is a young blonde with an insatiable thirst for exploration. The default hair color cuts through beautifully and complements the lightly-tanned skin complexion. That gives you a solid fundament to work with as you create your very own Seafarer.
For some inspiration, Seafarers are the common pick among fans of Elden Ring's exploration who love to step foot in every corner of the Lands Between. If you wanted a rugged hero that carries brawns and brains, Seafarer is the way to go. Our first vision for a Seafarer character was a sword dual-wielder with a quality build to match.
Also Check Out: Do Smithing Stones Carry Over to NG+
4. Northerner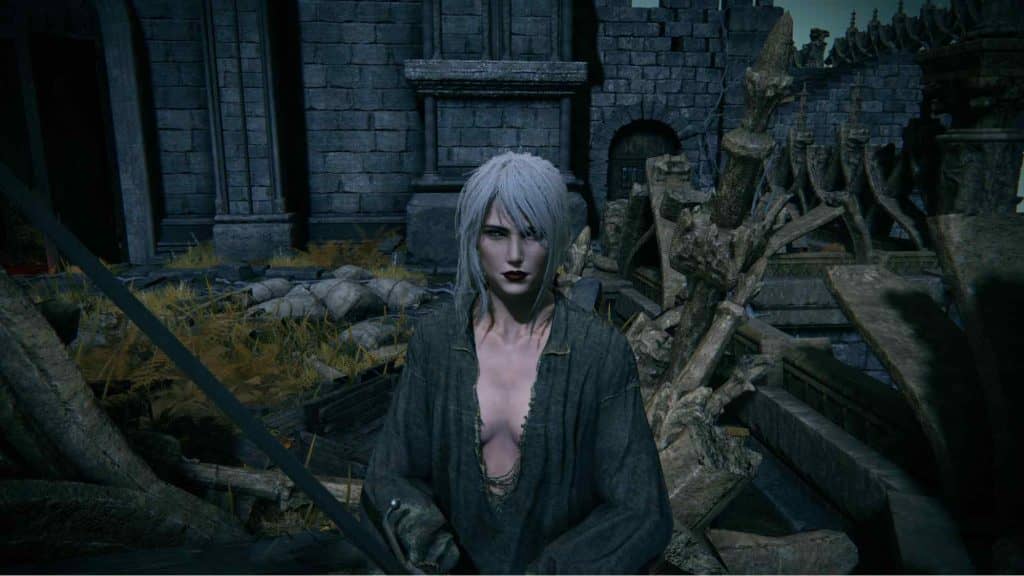 Description: A face found among the hardy people of the unforgiving north. Some say they're descended from giants.
Diving into the fun Base Templates, let us start with the Northerner template. Northerners are pale brutes that give off major Viking vibes by default. If any of you were searching for the barbarian equivalent in Elden Ring, look no further.
The Northerner has a cold and stoic expression and aura that marries beautifully with the Strenght builds that we recommend for such a character. The customization possibilities are truly endless here.
For a quirky and absurd build, play around with hair color and make your own punk warrior who probably would have listened to Deftones if the Lands Between got Spotify. Northerners are solid choices and the default for many a player. If you want a brute to match your guns-blazing playstyle, go for the Northerner template.
5. Reedlander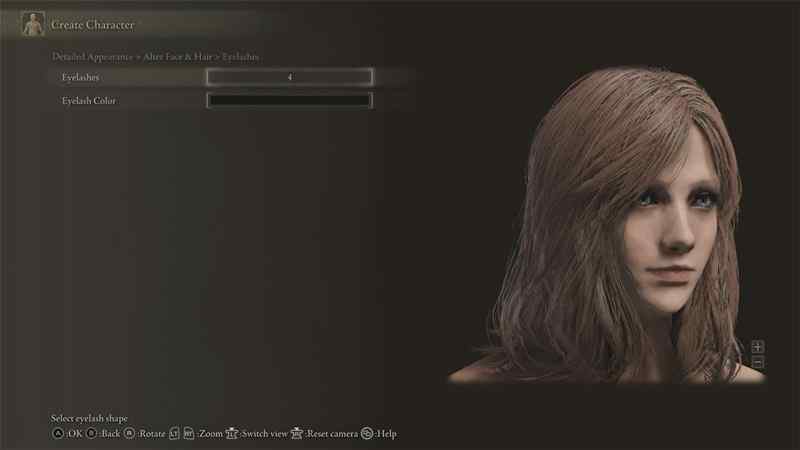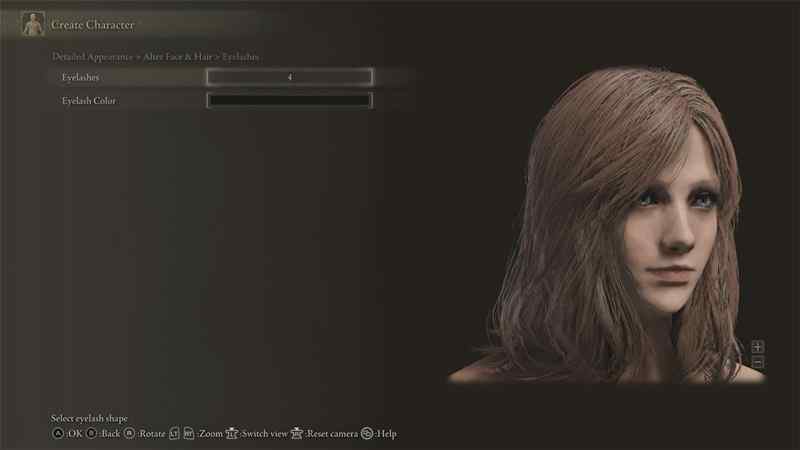 Description: A face from the faraway, isolated Land of Reeds, where blood is a familiar sight
Reedlanders come from the Land of Reeds. Wow, really helpful, FromSoft. Nonetheless, despite the stingy intro our Reedlander gets, the Base Template is great.
If you wanted to emphasize the 'I have seen some sh*t' vibe with your character, Reedlander is the way to go. They come from a land of murder and bloodlust. Joy eludes them as their eyes become devoid and pallid until all that remains is a mass of nothingness.
That sounded poetic, and it was. Reedlanders are great if you care for lore when making decisions about your build. The Lands Between has been reduced to a smidgen of its former glory and all harmony has seeped out. Chaos and misery run abundant, and Reedlander signifies just that.
Reedlander is more fun because of what it potentially implies about the game's plot. Plus, the default Reedlander looks like a cross between John Wick and Tenma from Monster. Always a good thing…
We recommend going for elegant and dexterous builds with the Reedlander because they have honed and mastered the art of killing as centuries of tragedy afflicts their land like clockwork.
6. Draconian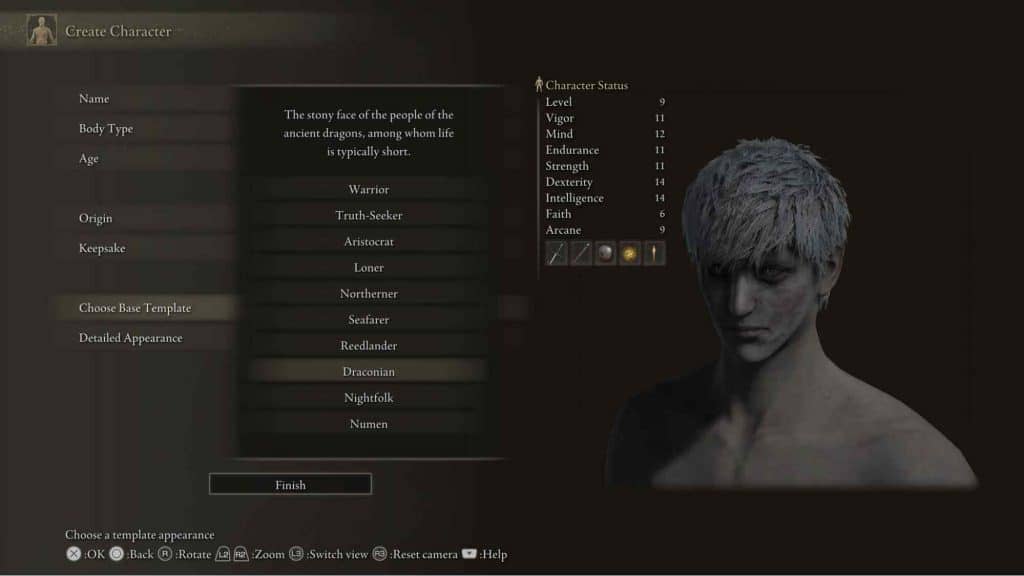 Description: The stony face of the people of the ancient dragons, among whom life is typically short.
Need we spell out why this made our list of the best Base Templates in Elden Ring? The Draconian template turns you into a hardened badass looking like a descendant of the Elden Dragons. Your wrath is concealed behind your seemingly calm and stone-cold eyes.
The short spiky hair and the scaly grey skin work in perfect harmony. We suggest going for a unique and bright eye color like yellow or bright red. This will bring out the Draconian in your build. We love this template due to how it deviates from the ordinary so effortlessly without looking like a mess. If you want the full immersive experience, do it with this!
Heavy weapons and destructive spells seem like the Draconian way to approach the battle. If you wanted to feel like a glass cannon mage, then do it while looking like an epic dragon-person. 
Also Check Out: The Best Starting Class in Elden Ring
7. Nightfolk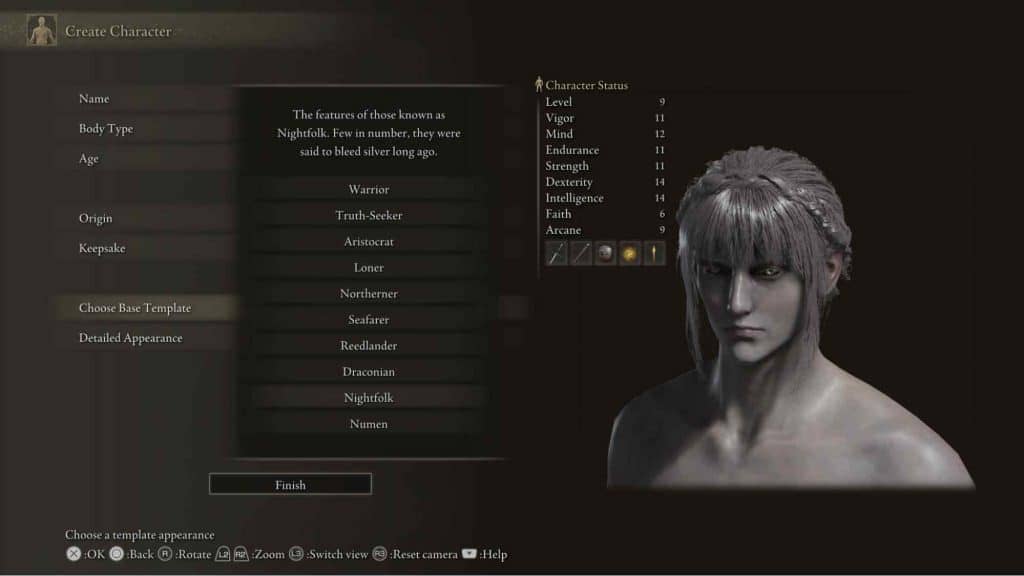 Description: The features of those known as Nightfolk. Few in number, they were said to bleed silver long ago.
Ending off the list with our favorite Base Template, we have the Nightfolk. The Nightfolk are silver-skinned Tarnished who look like something out of a gothic Victorian horror novel. The attention to detail here is superb and the entire template feels well put together.
We imagine that the Nightfolk are the outcasts of the Lands Between with their glistening silver flesh and their enigmatic ways. They seem like practitioners of the Dark Arts who are not afraid to dip their toes in all that is forbidden and cursed.
If that seems like something up your alley, we cannot recommend the Nightfolk enough. Ideal Nightfolk characters with little customization to change their base would be mages and wielders of Dark enchanted weapons. Become the stuff of nightmares and become your foes' worst nightmare, future Elden Lord.
Does Base Template Matter?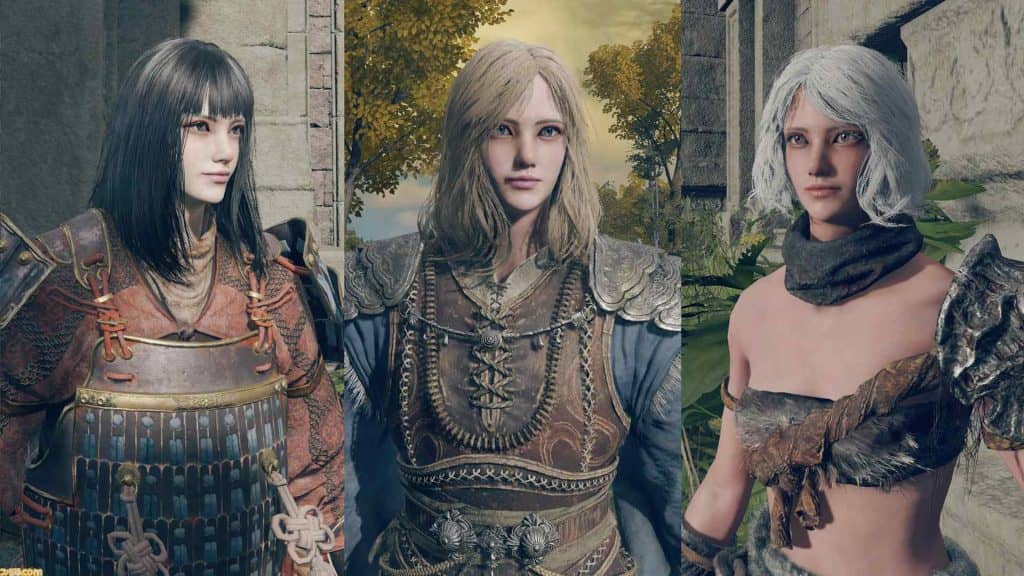 The short answer is, no. A base Template holds little to no significance when it comes to creating a custom character. Of course, the abovementioned templates rock and are ready to use as-is.
However, if you have decided to customize the character, you can still change everything from facial features to skin color and everything else. There might be very slight differences in facial construction but they are not even visible unless you are truly trying to find something wrong.
If you are following a YouTube guide for a character, you can put your mind at ease about choosing the wrong Base Template because you will have 100% access to the character creator regardless of what template you chose. There will be some slight differences in stature but the exact features can be achieved.
Conclusion
That concludes today's guide on the best Base Templates in Elden Ring that you can choose to start your journey in the Lands Between looking like a badass.
As we said, Base Template is not a super important thing since you can create any type of character so the template becomes insignificant. Still, it is nice to have options. If you are like us, consider the character creator a mini-game and pour in an hour trying to get everything just right!
We sincerely hope that this guide helped you select from the best Base Templates in Elden Ring. If it did, be sure to leave a comment down below and let us know. Your feedback is much appreciated. Good luck, Tarnished!