Ganabelt is the second lord fought in Tales of Arise, and he represents the biggest difficulty spike so far. His quick attacks, duplication and ability to inflict shock on your party make him a formidable opponent. Despite being a relatively early boss fight, this is one of the toughest.
Thankfully, with the right tactics he can be defeated. Here is how to beat Ganabelt in Tales of Arise.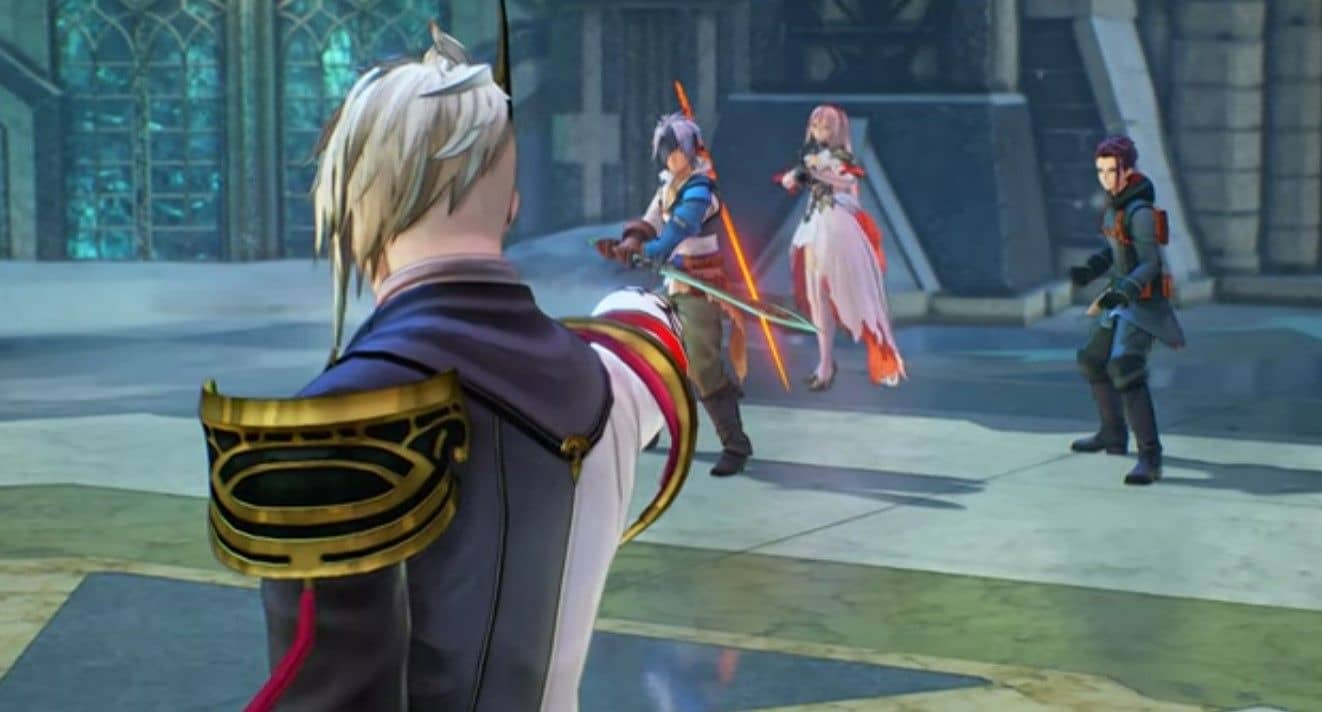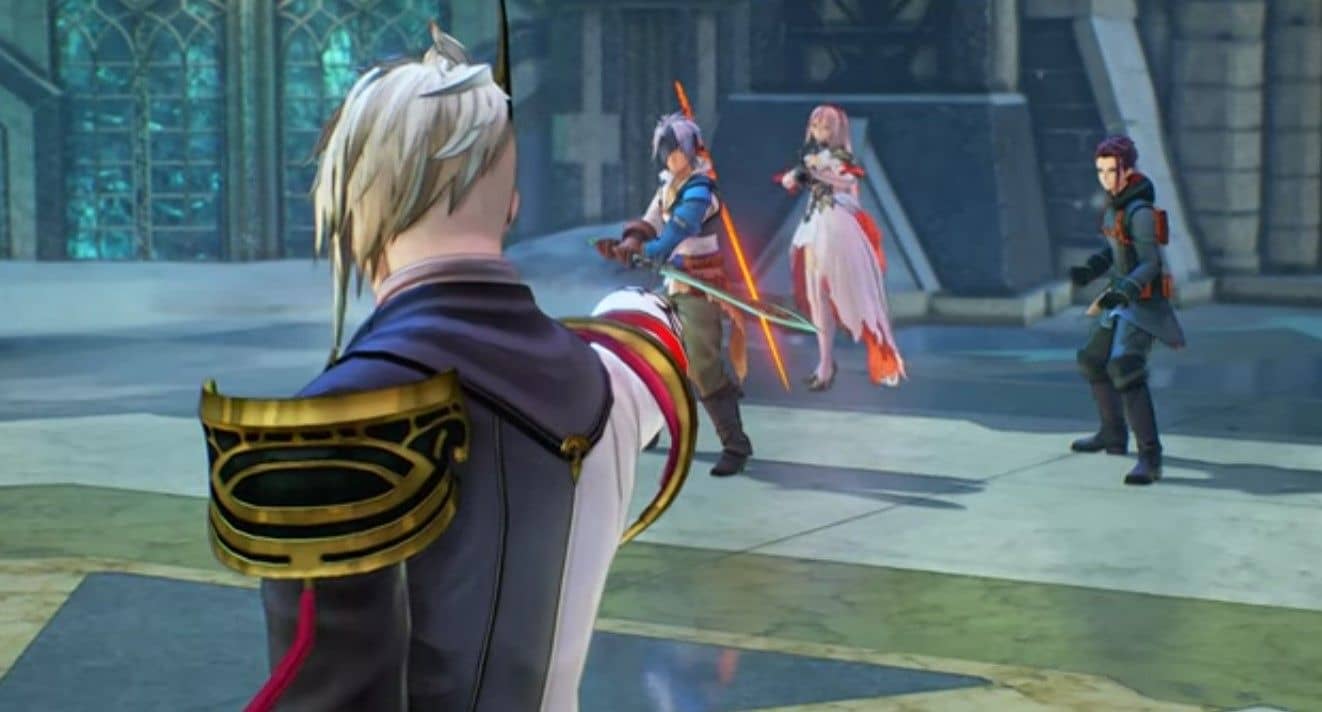 Preparations before the Ganabelt boss fight
There are some crucial things you should do before this battle. As soon as you reach the door and are suitably warned about the impending boss battle, ensure the following is done:
Equip all characters with Alexandrite accessories
Alexandrite accessories reduce Light and Dark damage by 50%, which will be absolutely crucial for surviving Ganabelt's most punishing attack.
These are crafted with Chrysoberyl Mass, and if you score Rank 3 materials, they actually give a chance of reducing light/dark by a further 10%. The materials can be found in many places in Cyslodia including Nevira Snowplains, Ulvhan Grotto and the Underground Waterway. Look for the ore points which will be marked on your map if you have found them previously.
There is actually an Alexandrite in the Southern Block of the Riville Prison Tower, so you may have picked this up along the way. If not, hunt it down behind a wall that costs CP to remove.
Try and craft four of these with Rank 3 materials and equip them to every character.
Cook a meal and make sure it is in effect
After going through the whole dungeon, it's likely the effects of your last meal will have expired.
Since your exploits in the Riville Prison Tower will unlock the various levels of the elevator, it's easy to return to the Ganabelt boss quickly without entering any battles. Fast travel out (which you'll probably need to do to grab the Alexandrites) and cook a meal just before you're ready to head back in. You won't have a huge selection at this point so the best meal here is probably Grilled Mushrooms to give Elemental Defence a little boost.

Control Alphen and set Blazing Sword artes
You shouldn't use the Blazing Sword too much in this battle to preserve CP and items, but it will be important during certain phases. In my opinion, this makes Alphen a better option than Law.
Before the battle, check your artes and make sure you are familiar with the artes that have a Flaming Edge extension available. These are the only ones that will trigger the Blazing Sword to activate when you hold down the arte button. They are denoted by the Flaming Edge name being highlighted in yellow rather than darkened (the above picture shows an arte that doesn't have Blazing Sword available). Ensure you have selected at least one arte with a Flaming Edge extension to use in battle. There's a full guide of how to best use the Blazing Sword here.
Stock up on items
This is an obvious one, but you'll almost certainly need some Life Bottles and Orange Gels during this fight. These don't come cheap, but I would highly recommend snagging as many as you can. You might get away with only a few Orange Gels, but you'll want to have a good stock of Life Bottles if you can afford it. I'd aim for at least 10 – these definitely won't go to waste even if you manage to retain some of them after the battle.
Reach level 17 (optional)
Ganabelt is level 19, and your party level will naturally be around 15-16 by now. Generally, Tales of Arise strongly discourages grinding with its harsh EXP scaling, but this is one battle where it is worth it – if you are not at level 17 yet, then retreat and grind to level 17.
The best place to do this is probably going to be within Riville Prison Tower itself, but if your EXP totals aren't far away then kill two birds with one stone and fight some battles in the locations you're collecting Chrysoberyl Mass.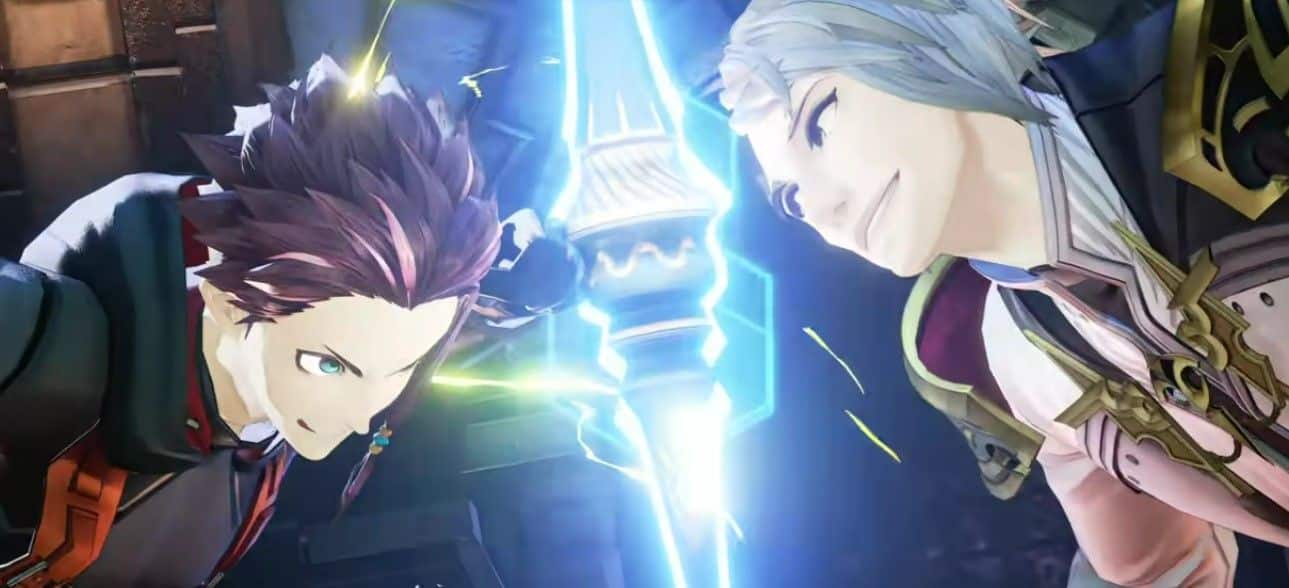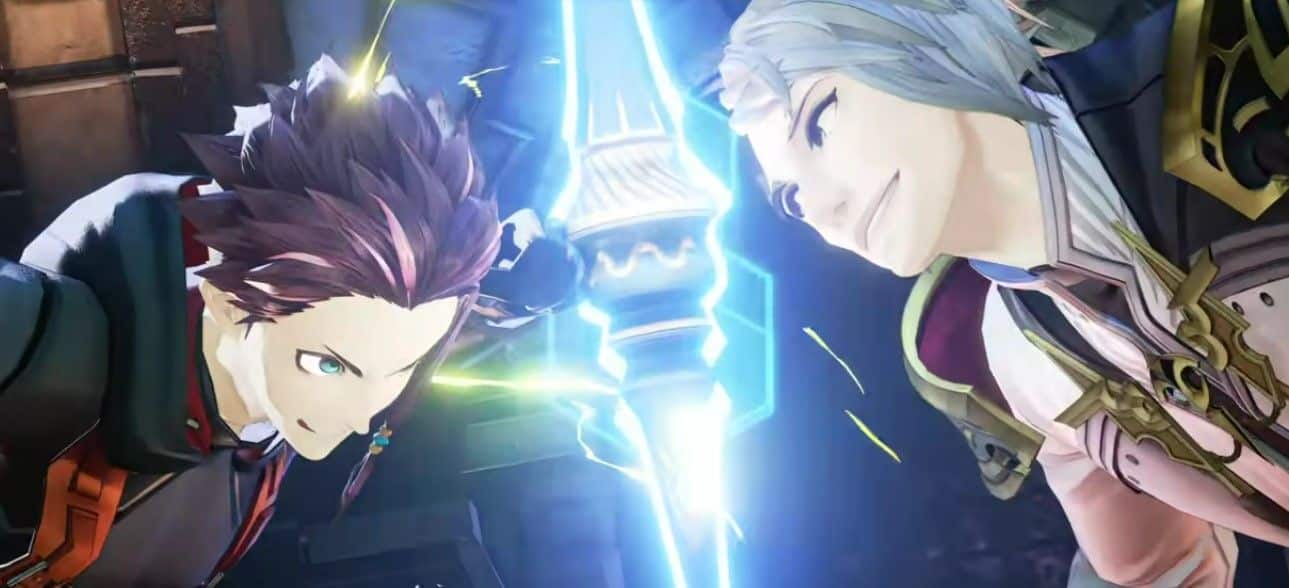 First Phase – Attack conservatively until Law uses three Boost attacks
Ganabelt comes out of the blocks flying and you can easily suffer quickly if you aren't careful. The most important thing is to attack conservatively. Don't rush in and try to land long combos as you won't be able to Break him. Hit him a few times only before dodging away and regrouping.
Ganabelt can summon lightning that surrounds him for a brief period, punishing you for staying too close. He can also streak across the battlefield quickly, and he will repeat this multiple times consecutively. Dodge if you can, and get ready to dodge again. Don't attack him until you're sure he's stopped, and utilise Counter Edges as much as possible. Even if you land a Counter Edge, only follow up with a few strikes before dodging away from his next inevitable attack.
Along with these moves, Ganabelt can teleport next to you and strike with his sword. It definitely pays to stay on the move at all times and constantly dodge around the screen – if you get lucky, you'll trigger some random Counter Edges.
This phase of the battle is simply about whittling him down slowly until Law has used three Boost attacks. These will accumulate in time so don't attempt any heroics – just activate them immediately to avoid wasting time.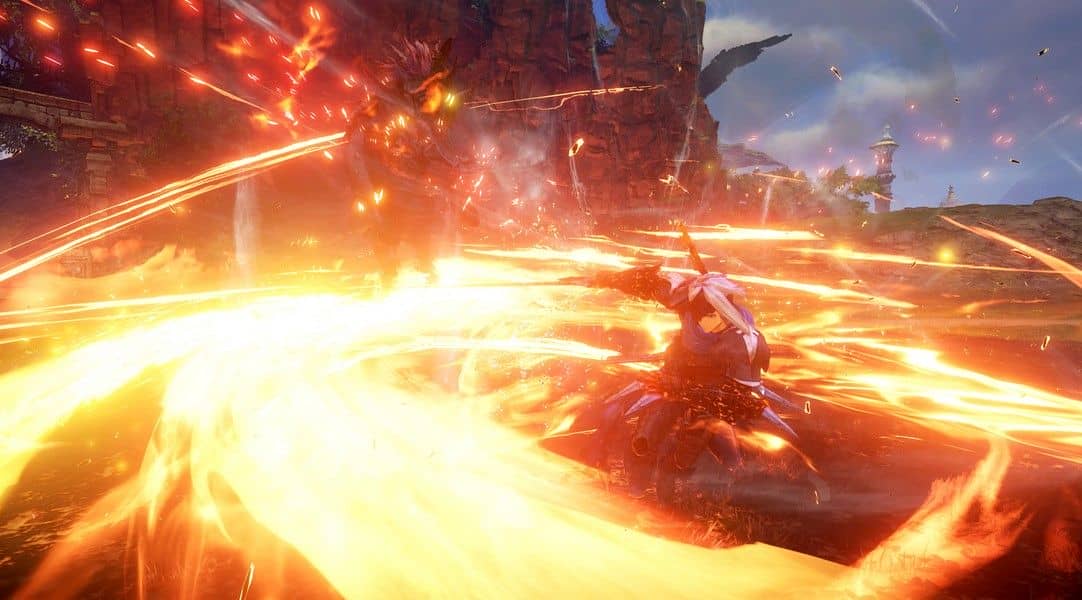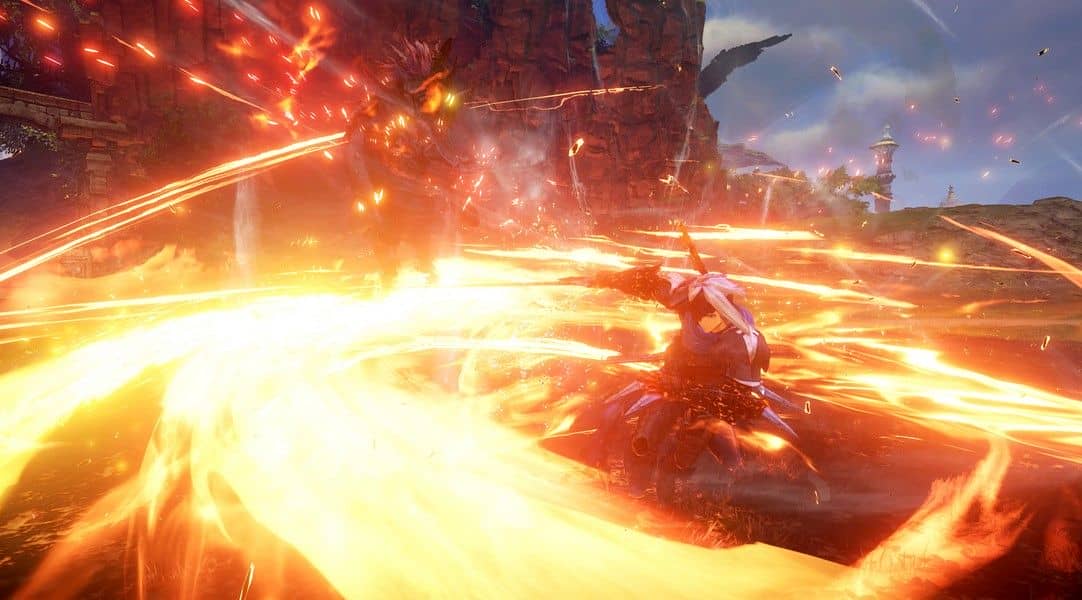 Use the Blazing Sword when he's stunned
After Law's third Boost strike lands, this will trigger a cut-scene where he breaks through Ganabelt's defences and leaves him vulnerable. If you're doing well, this will likely be around the point he is down to three-quarters of health.
When Ganabelt is on the ground, there is actually a fairly lengthy period of time to attack without interruption. Since you should conserve CP as much as possible, it's one of the only times in the battle to make use of the Blazing Sword. It's also a good time to use up some Boost attacks (except Rinwell's – see below).
Rail on him over and over again with Alphen and take his health down as much as possible. When he gets back up, you should have knocked a sizeable chunk off him, leaving him somewhere between half and three-quarters.
After this period, heal up Alphen and return to the previous tactic of attacking sporadically and regularly retreating from him. You may need to use some items by now, which isn't the end of the world.
Use Rinwell's Boost attack wisely
We're going for Boost attacks whenever possible with Law, and Alphen's is also incredibly useful as it will now inflict Boost Break and give you a small window of opportunity to land some attacks.
Shionne's doesn't do anything special here and you can use it when available, but the important thing to remember is that you should never use Rinwell's Boost attack unless you can see Ganabelt casting. It doesn't do enough damage to waste elsewhere, so keep it charged until you see the ominous purple circle starting to fill, stopping him in his tracks.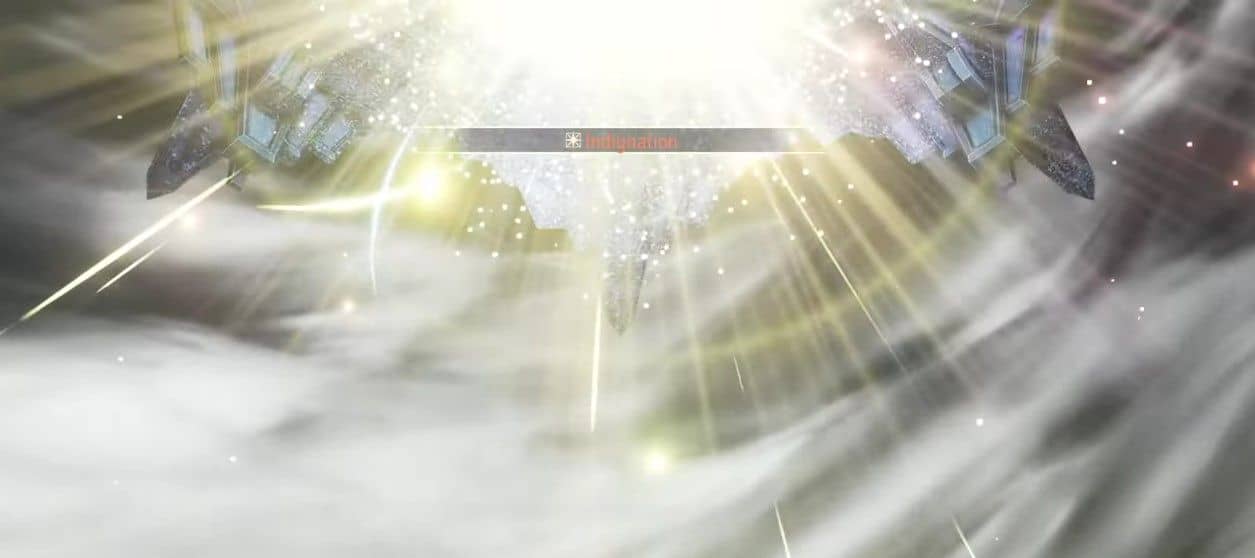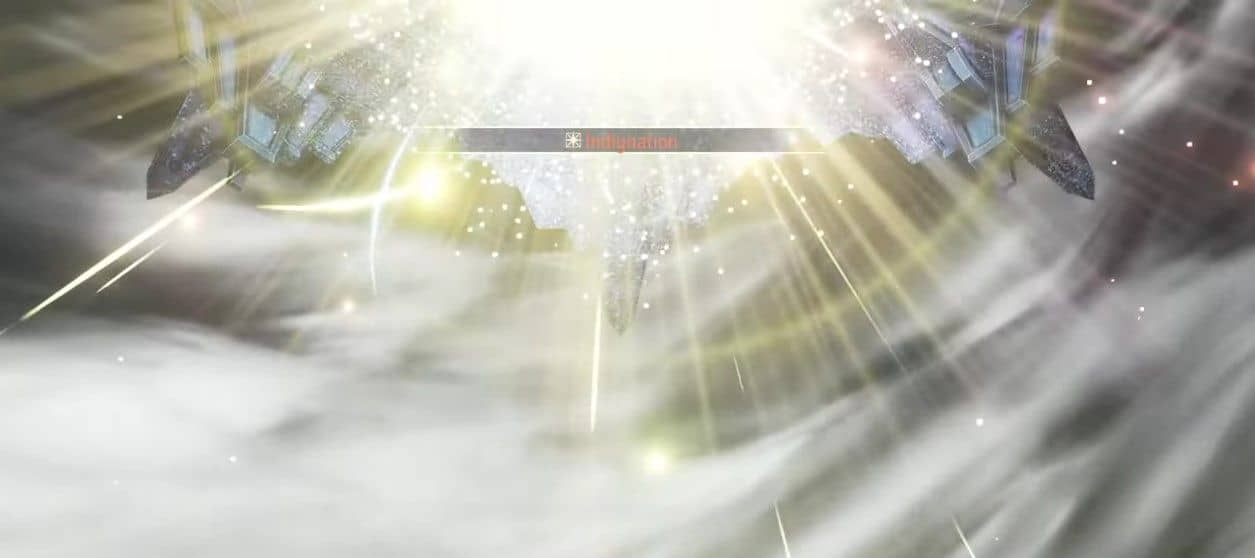 Second Phase – Ganabelt's Indignation mystic arte
When Ganabelt is down to half health, it will trigger a Boost Strike. Once you've performed it, stop attacking and heal up. Ganabelt will briefly be invincible so there is no point in wasting time and effort trying to deal damage. Don't be afraid to use items again here, especially if your CP is down towards the half-way mark or less. A pre-emptive Orange Gel is far better than needing to use one in an emergency.
Ganabelt will then surround himself in a barrier and summon three clones whilst he charges his mystic arte. You can stop the mystic arte by defeating all three clones, but it is virtually impossible to stop Indignation unless you're on the easiest difficulty and overlevelled.
As soon as these clones appear, hold L1 to bring up the targeting screen and take a breath. You need to carefully ensure every character is targeting the same clone at the same time.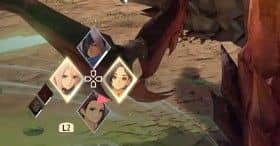 Whilst holding L1, press the D-pad to the left to change the controlled character (denoted by the red flag, pictured above), then use the analogue stick to target the clone nearest to Alphen.
Press the D-pad down to switch to the next character and do the same thing, before finally pressing the D-pad right and repeating. Keep L1 held at all times. Once this is done, change back to Alphen and get ready to attack with everything you've got.
Make sure you are on full health and start hacking away with the Blazing Sword. With everyone attacking the same clone, you'll definitely be able to take one out. Once you've beaten the first one, repeat the step above and retarget everyone to the second clone. If you are lucky, you might actually be able to get two of them before Indignation is cast.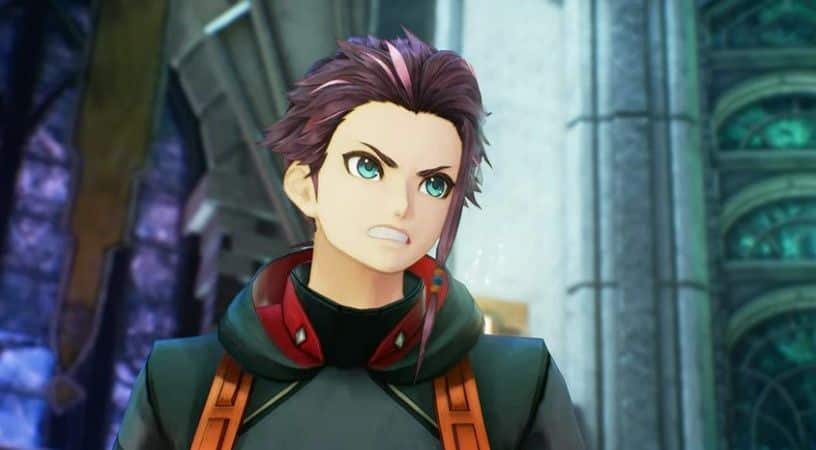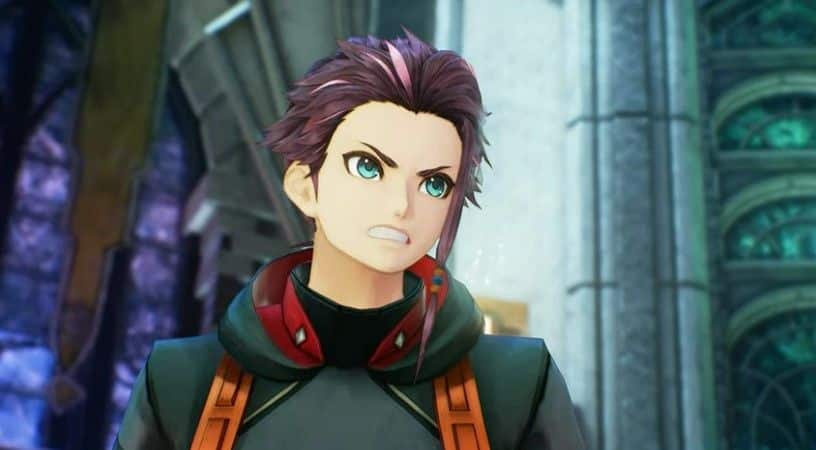 Third Phase – Attack of the clones
If you are on full health and all have Alexandrites equipped for everyone, you will survive the attack. However, Alphen may be KO'd if you couldn't heal him from his Blazing Sword and you'll likely be in a bit of trouble anyway, so heal up immediately using items if necessary.
Since Ganabelt's copies stick around, target the remaining clone(s) and defeat them first since they can perform all the same attacks as the real Ganabelt. If more than one is left, aim for whoever has the lowest HP first. There's no easy way to do this except taking them out one at a time, dodging constantly and keeping a close eye on your health. There is actually a little window after Indignation where they won't attack, so if you got the second one down to low health you might be able to dispose of it before they attack.
This is the trickiest part of the battle, especially if you didn't beat more than one clone during the charge. You may have three (or four) different Ganabelts attacking you at once, so the battle can get absolutely chaotic! If you burn through your item supply, it's not the end of the world – things will calm down a little when the clones are defeated.
They haven't got a huge amount of HP, so once again make sure everyone is targeting the same one and don't be afraid to use Boost attacks. Rinwell's will likely come in handy here as multiple spells can be cast at once. When they finally succumb, revert to your initial tactics of taking Ganabelt down in short bursts before dodging away.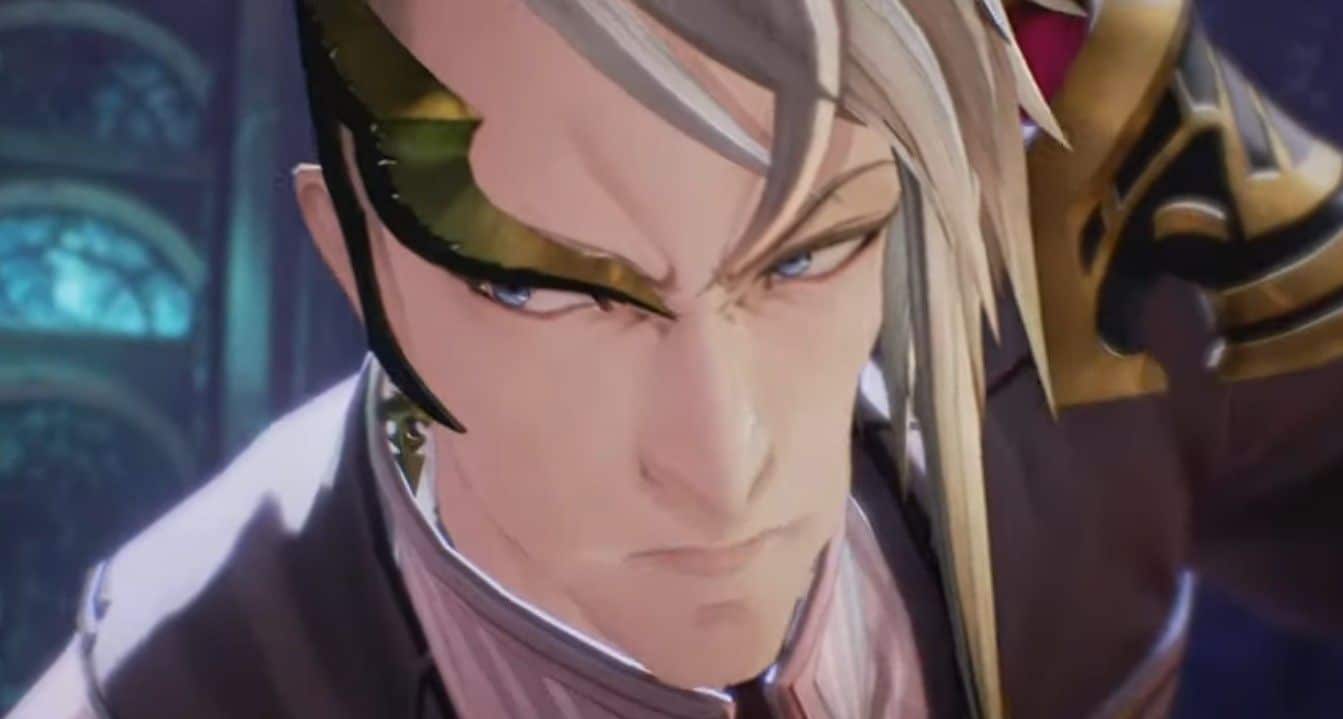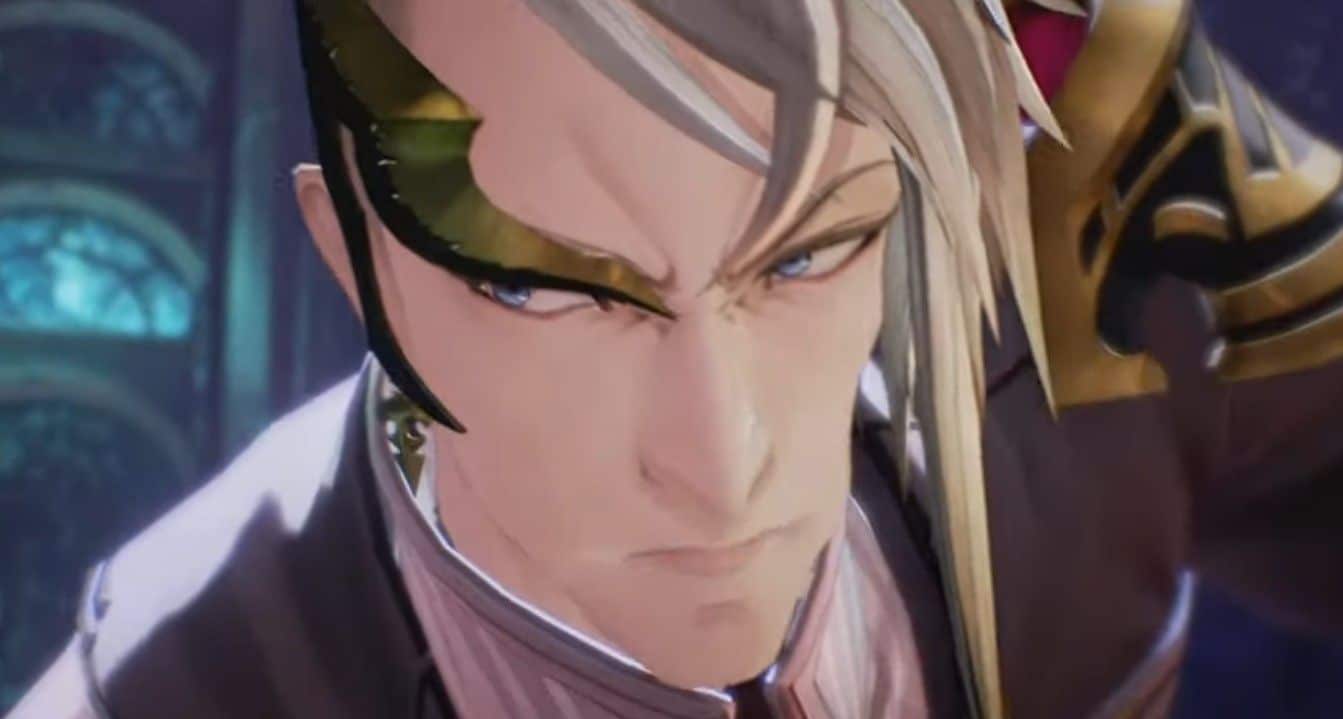 Final Phase – Repeat Indignation
When Ganabelt is within his final quarter of health, he is close to unleashing his mystic arte once again. As soon as he's in the red, refrain from using Boost attacks (except Rinwell's if he casts a spell) and try to ensure they are all ready. Try and use the window to heal up so you can focus entirely on attacking when he starts charging up again.
When he's down to his final 10% or so, he will stand in the middle of the area and prepare Indignation – thankfully there are no copies this time. The bad news is that his defence is vastly improved and it's very hard to deal serious damage to him.
If you didn't get a chance already, heal up first before throwing absolutely everything you've got. Spam the Blazing Sword, use all of your Boost attacks, heal Alphen and use the Blazing Sword again. There is no need to hold anything back since he will simply repeat Indignation from this point forward.
You can defeat him before he dishes out another Indignation, but it's not easy. If you fail, then as long as your three other characters are on full health, you can let Alphen die. Revive him immediately and chip away at Ganabelt's remaining health. He will repeat the same pattern until you beat him, so you will have a decent window to finish him off before the next Indignation.

Recap
My word, what a battle. Here's everything important summarised for how to beat Ganabelt:
Equip everyone with an Alexandrite and stock up on Life Bottles
Attack in short bursts before dodging away – and always keep on the move
Use three Boost attacks with Law to break his defence – and then use the Blazing Sword when he's down
When he summons his clones, heal up first and ensure your entire party targets the same one – try and take two of them out before he casts the mystic arte!
After he casts Indignation, heal and defeat the remaining clones first starting with the one with the lowest HP
Whittle him down until he is about to use Indignation again – at this point, heal up and use everything you've got including the Blazing Sword repeatedly
With this approach, you should manage to beat the Ganabelt boss fight and liberate another one of Dahna's realms. This is one of the hardest battles in the game so there is no shame in finding this tough.
Hopefully this guide will helped you through the Tales of Arise Ganabelt boss fight. Check out some of our other tips and guides below: