There are vast amounts of survival multiplayer games, and one of them is Project Zomboid which you can play with friends and try to survive. You might sometimes get on Project Zomboid together and might get spawned in different locations.
You can access the map by pressing M, and you can simply move toward each other and eventually get together. Or if you do not want to go running around the map and if you have admin powers, you can simply just teleport to any of your friends. There are many more ways, so stick around and keep reading.
In this article, we will go through the different ways that are available for finding your friends in Project Zomboid.
How To Join A Friend In Project Zomboid?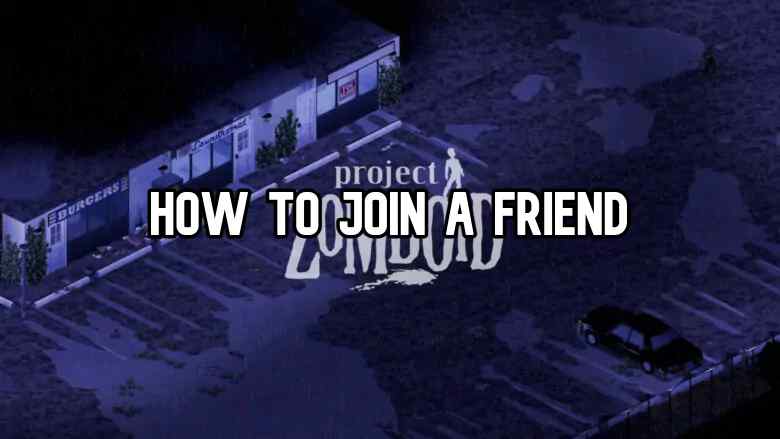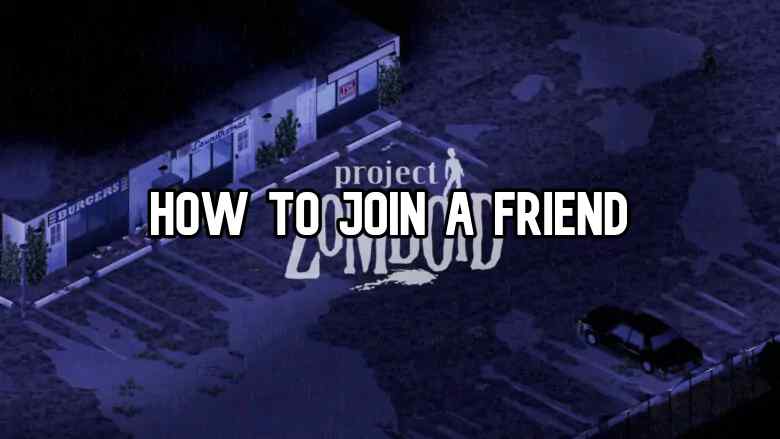 There are two ways to enjoy Project Zomboid with friends and other players online. The first and most traditional technique is to connect to the target server through its IP address. To join a server, select enter a room from the main menu.
When you get to this screen, look under the internet tab for a catalog of public servers, and you will find it. If your friend is currently online and hosting a room, it will be displayed on this list. In addition, your close acquaintance can provide you with their IP address and the server they use.
You can join them using this interface if you input this information on the right-hand panel of the picture above.
How To Host A Server With Friends In Project Zomboid?
You will load into the open world once you have chosen a host room and customize the in-game experience to your preference. A window containing information about your website will appear on the screen. Both your exterior IP address and your Steam ID will be displayed.
After gaining access to this information, you will have two options to choose from when inviting individuals to join your server. In the first choice, if a friend wishes to join your server, they must ask you for your external IP address and send it to them.
They will use the information from the previous step to join the server and input your information.
Finding Friends In Project Zomboid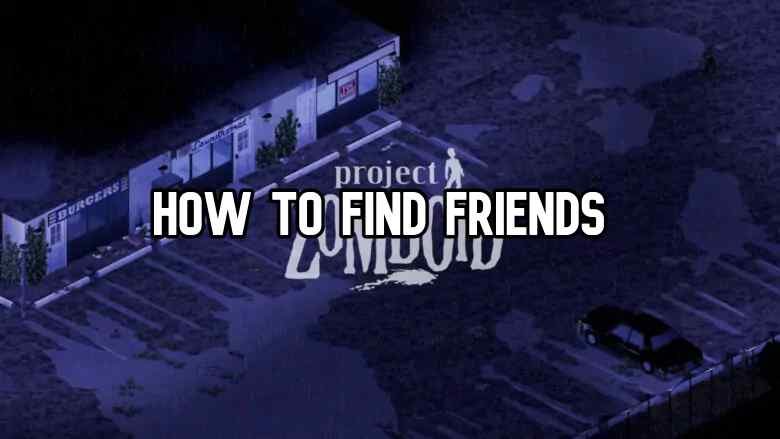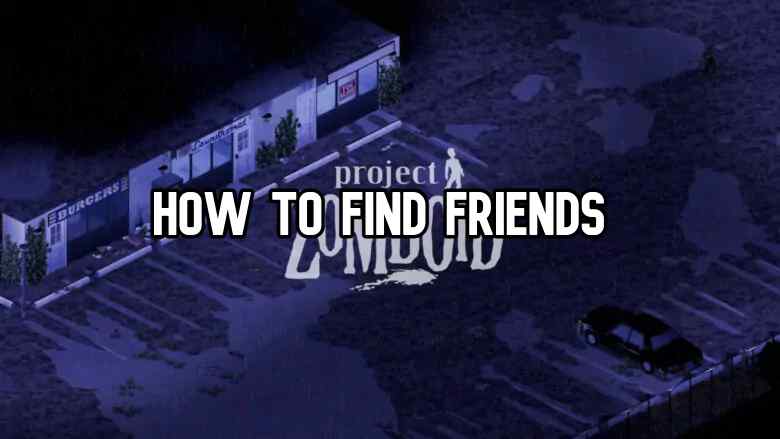 You can find your friends in Project Zomboid and hang out with them in several ways. These ways include;
Map
Teleportation System
Respawning with your Friends
Inviting your friends to an in-game faction
How To Find Friends Using The Map In Project Zomboid?
The game received a brand new in-game map system with the release of Build 41, which is another one of the game's fantastic new features. You can bring up the map and see exactly where your character is on the map by pressing the M button.
Both participants are provided with unrestricted access to the map at all times. Using both maps, you can work your way towards one another to finally meet with one another. You just need to keep moving in the same direction, and you will eventually run into each other.
You will only be able to see sections of the map your character has traveled to if you want to see them. In spite of this, it is still possible to tell when you are approaching the other person by looking at your movement.
How To Use The Teleportation System To Find Friends In Project Zomboid?
In multiplayer, if you don't want to run around the map attempting to survive, you can also just teleport straight to your friend. This is something that can only be done if you have administrative privileges.
If you are the game's host you will already have the admin privileges of the game. If you are the host of the server just open the chat and type /teleport [Player 1] [Player 2] and you will get teleported to your friend.
You can see what players are online by going to the PLAYERS menu. To access the menu and carry out this action, click the ESC key on your keyboard. Now, select the PLAYERS option at the top of the screen. You can view all of the players who are currently online right now
How To Respawn With Friends In Project Zomboid?
You also have the option of simply respawning with other players in order to increase your chances of meeting new friends. You and your friends will always be able to spawn in the exact location in the event that any of your characters die if you all own a Safehouse together.
This ensures that there will always be a means for you to locate one another. The unfortunate aspect is that you will have to sacrifice your character to succeed…
Opening A Faction For Your Friend
You also have the ability, if you play Project Zomboid, to establish an in-game faction, which is another fantastic feature you can take advantage of. After you have established a faction, additional individuals will be able to join it.
You should be able to identify one another in this manner on the map. The following steps need to be taken in order to establish a faction and invite players:
Open up the User Panel while playing on a multiplayer server.
Open up the Faction screen by selecting the button named Faction
Select the option Add Player and find your friend's name on the players list.
Conclusion
Project Zomboid is a multiplayer survival game where you can play with friends and try to survive. You can access the map by pressing M and moving towards each other, or if you have admin powers, teleport to any of your friends. You can also find and interact with friends in Project Zomboid through various ways, such as Respawning, Inviting, and in-game factions.