As Stardew Valley is a game of the role-playing genre, you can start a relationship with any NPC you like in it. You can either befriend them, make them your best friends or finally, date them and make them your romantic partners.
Yes, you can date multiple people in Stardew Valley! While there are various NPCs in the game, not every NPC is available as a marriage candidate and is date-able in Stardew Valley. Though there are still a lot of them and you can choose which one to date and marry depending on your preference. You can even marry a co-op player who is playing with you. Starting a relationship and then eventually marrying can help you progress your game faster, as your spouse also helps you do a number of things.
Though dating multiple people is possible in Stardew Valley, you have to take care of the way you do things, otherwise you can suffer consequences. We have described in detail everything you need to know about the topic in this guide. So make sure to keep on reading!
Also Check Out: How To Feed Chickens Without A Silo In Stardew Valley?
Can You Date Multiple People In Stardew Valley?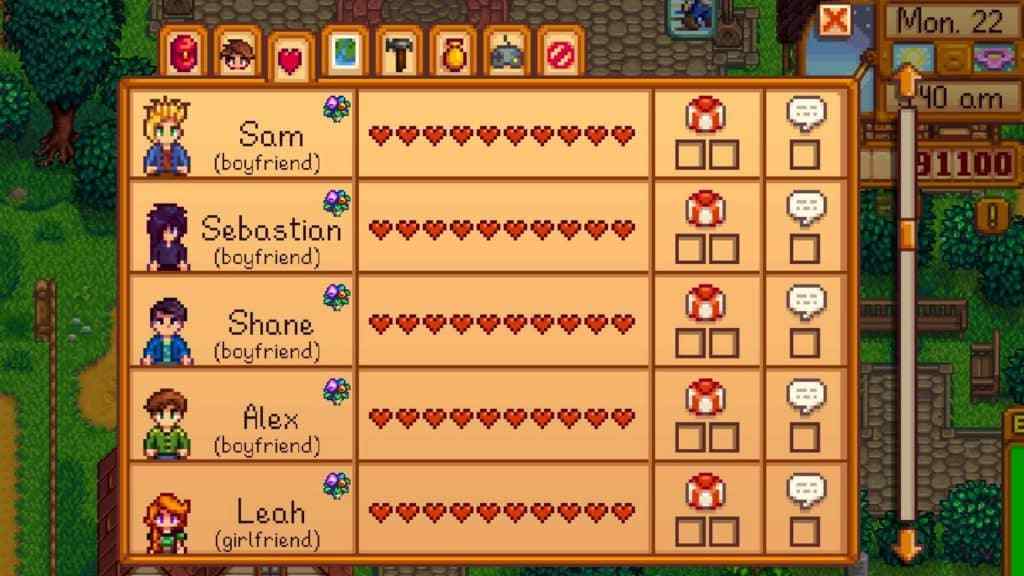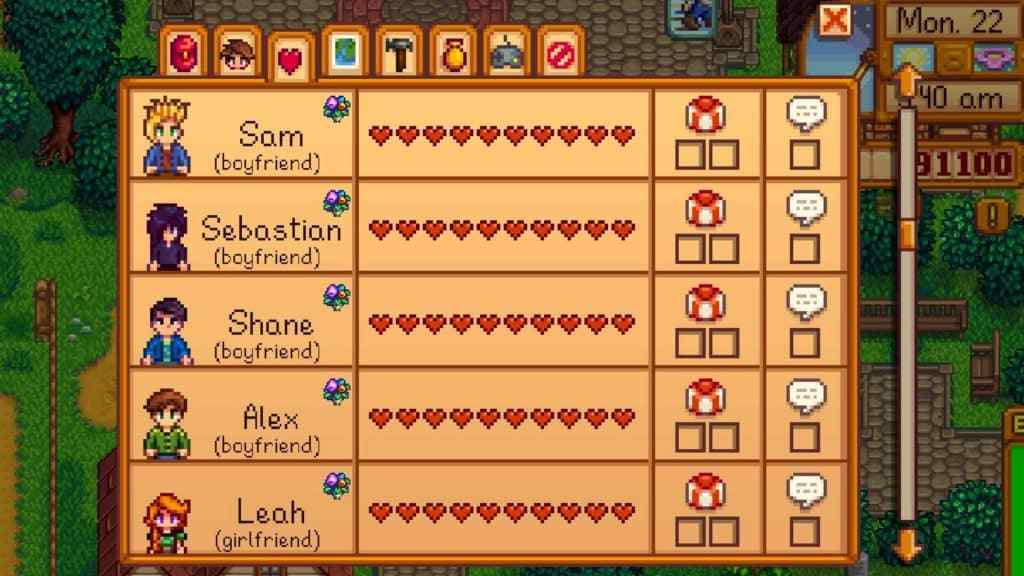 Beginner players often wonder if they can date multiple people in Stardew Valley. Most of their reasoning includes finding the perfect partner for themselves. The answer to that question would be yes! You can date multiple people in Stardew Valley. In this way, you can check and see which person fits you the best.

By dating multiple people, you can find who is the most perfect partner for you. To date a potential partner, you can offer them a bouquet from Pierre's Shop. To offer them a bouquet, you first have to reach Friendship Level 8 with them. You can do this by offering them gifts and helping them out with their tasks.
Can You Marry Multiple People In Stardew Valley?
While you can date multiple people in Stardew Valley to see if they're compatible and the perfect partner for you, you can only marry one person at a time. After you've dated someone and reached Friendship Level 10 with them, you can propose to them.
To propose to your partner, you will need to have done the following things and items:
An upgraded farmhouse to make space for 2 people. As there will be 2 people living there after the marriage, it is important to have your farmhouse upgraded to a bigger farmhouse.
You need to have repaired the bridge. It is an important prerequisite for a lot of other quests as well.
Have 5000g in your pockets. You will need this amount of money to buy the pendent required for marrying your partner.
If you have all of these prerequisites, you can get ready to propose. To do so, go down to the Old Mariner across the bridge. He only appears when it is raining, so you will have to go out on a rainy day. After you are there, purchase the Mermaid's Pendant for 5000g. Give the Pendant to your lover, and you'll get married.
Also Check Out: How Long Do Seasons Last In Stardew Valley?
Who Can You Date In Stardew Valley?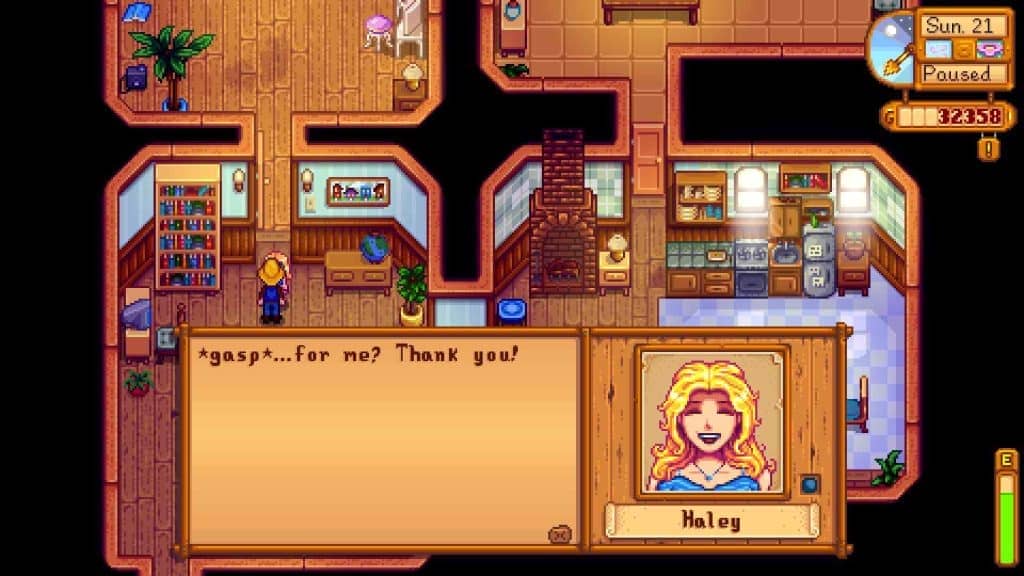 Not every person in the town is a marriage candidate. You can befriend every character by increasing hearts but not marry every one of them. There are 6 bachelors and bachelorettes in Stardew Valley. We have listed them below.
Following are the marriage candidates you can marry in Stardew Valley:
Bachelors:
Alex
Eliott
Harvey
Sam
Sebastian
Shane
Bachelorettes:
Abigail
Emily
Haley
Leah
Maru
Penny
What Are The Consequences Of Dating Everyone At Same Time In Stardew Valley?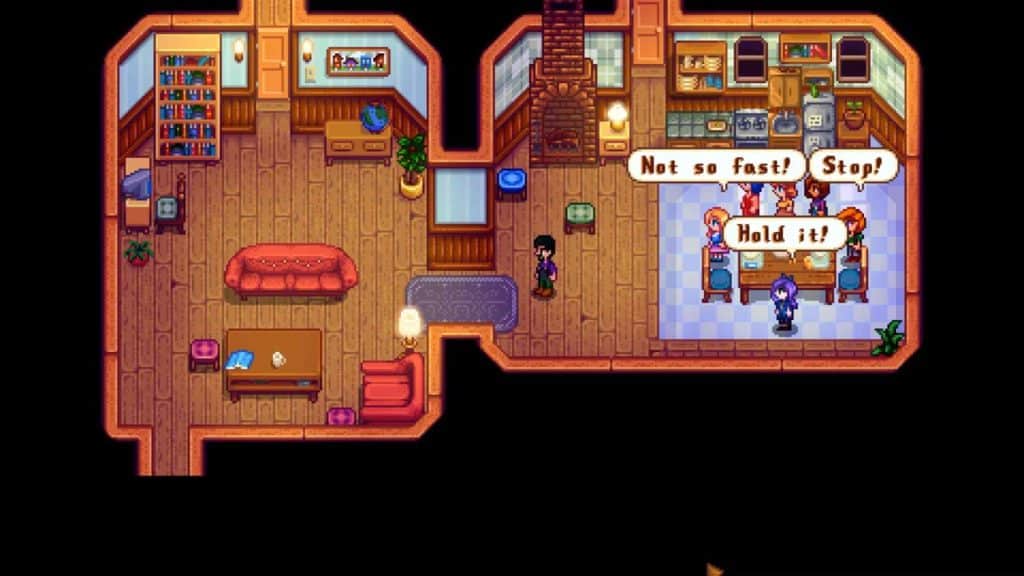 Dating more than one person implies that you have given each candidate a bouquet and have made them your boyfriend or girlfriend. You can learn more about their heart events by starting a romantic relationship with the bouquet.
You'll set off a special, troublesome, but avoidable event after your friendship level with each person reaches ten. The following events play out if you have dated all the bachelors or bachelorettes.
Also Check Out: How To Use Magnifying Glass in Stardew Valley?
Bachelorettes Event
If Haley is the final woman you executed the Stardew Valley ten hearts event with, you'll instantly start this event.
When you enter Emily/Haley's home, a cutscene plays in which all the bachelorettes are gathered in one place.
On seeing them, you will be startled. You'll try to sneak away, but they'll catch you. You are jokingly asked by Abigail if you ever thought about meeting all your girlfriends in one room.
Each of them also expresses their disappointment in you. No matter what you do, these women will continue to give you the side eye. You can try to reason with them or apologize.
Bachelors Event
If you experienced Alex's 10 hearts event as the final event, this event will start. you'll need to visit the Stardrop Saloon to trigger this event. The same scenario occurs; Sam is the one who asks you if you've ever thought of seeing your "boyfriends" in a single place. You will try to sneak away but they catch you. They will all be clearly annoyed at you.
You may also reason out with them or even cry out, but they will still come up with the same punishment as the ladies gave you. They will refuse to speak with you or angrily converse with you.
These marriage candidates will also reject any gift you offer them for a week.
Can You Divorce In Stardew Valley?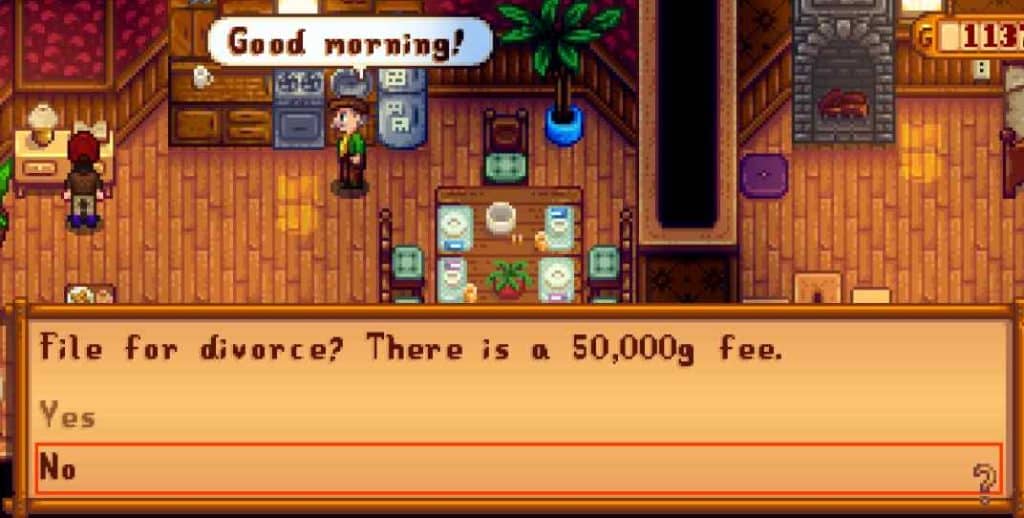 As with real life, marriages can break down. Stardew Valley is no exception. If you want to divorce your spouse in Stardew Valley for any reason, there are 2 ways you can go about:
You can go to the Mayor's Manor and spend 50,000g to get divorced. Your spouse will leave, and your friendship level will drop to zero. The now-ex will criticize your marriage and generally dislike you. You can stop the divorce until the end of the day in case you change your mind. Otherwise, you will be divorced the next day.
The second option is to pay 30,000g to the Witch's Hut to erase your spouse's memory. This will restore things to their pre-marriage state, at which point you are free to move forward.
Conclusion
So there we have it, everything you need to know about marrying and dating multiple people in Stardew Valley, its benefits and consequences.
In the end, you can only marry one person. You can date multiple people, but doing it at the same time can bring those aforementioned consequences.